Watch your back, Roger Federer.
Rafael Nadal collected his 19th Grand Slam title Sunday, conquering Daniil Medvedev in five sets in an absorbing, grueling, and frankly ridiculous US Open final.
The Spaniard is now just one shy of Federer's record 20 majors after a 7-5, 6-3, 5-7, 4-6, 6-4 victory at Arthur Ashe Stadium.
The match will go down as a classic. Medvedev fought back from two sets down to force a decider, which was dizzying in itself with three break points and 24 unforced errors.
After four hours and 49 minutes, Nadal prevailed.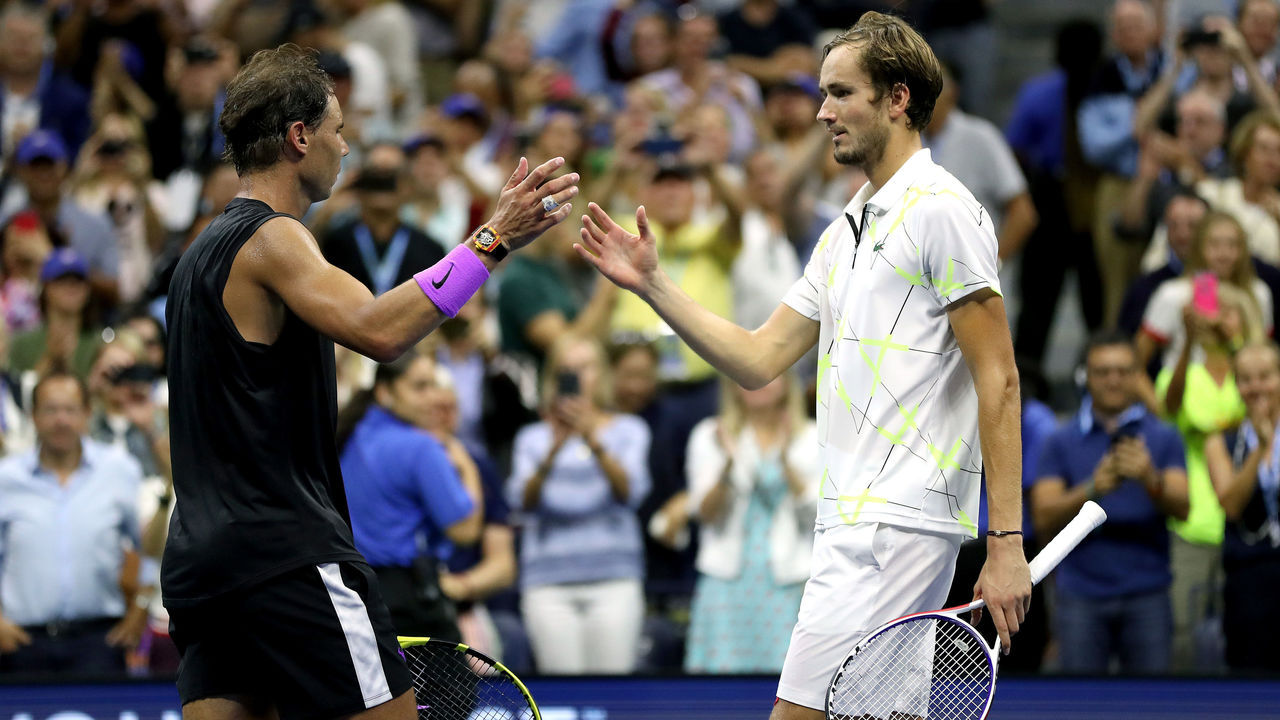 Medvedev played with impressive intensity in the opening set after a busy season. Following an exchange of breaks in the third and fourth games, Nadal had to fight to the end for his decisive break, which came when Medvedev fired into the net.
But Medvedev appeared to show signs of fatigue in the second set. The Russian barely held his serve in the fourth game and was undone in the sixth, while Nadal aggressively stormed the net and furiously smacked the ball into the farthest corners.
The second set finished 6-3 to the 33-year-old Nadal, who looked to be etching his name on the trophy when he broke to engineer a 3-2 advantage in the third.
Then, from nowhere, Medvedev found a higher gear. He stretched to meet shots seemingly out of his reach and racked up the miles during demanding rallies en route to a deserved 7-5 third-set win.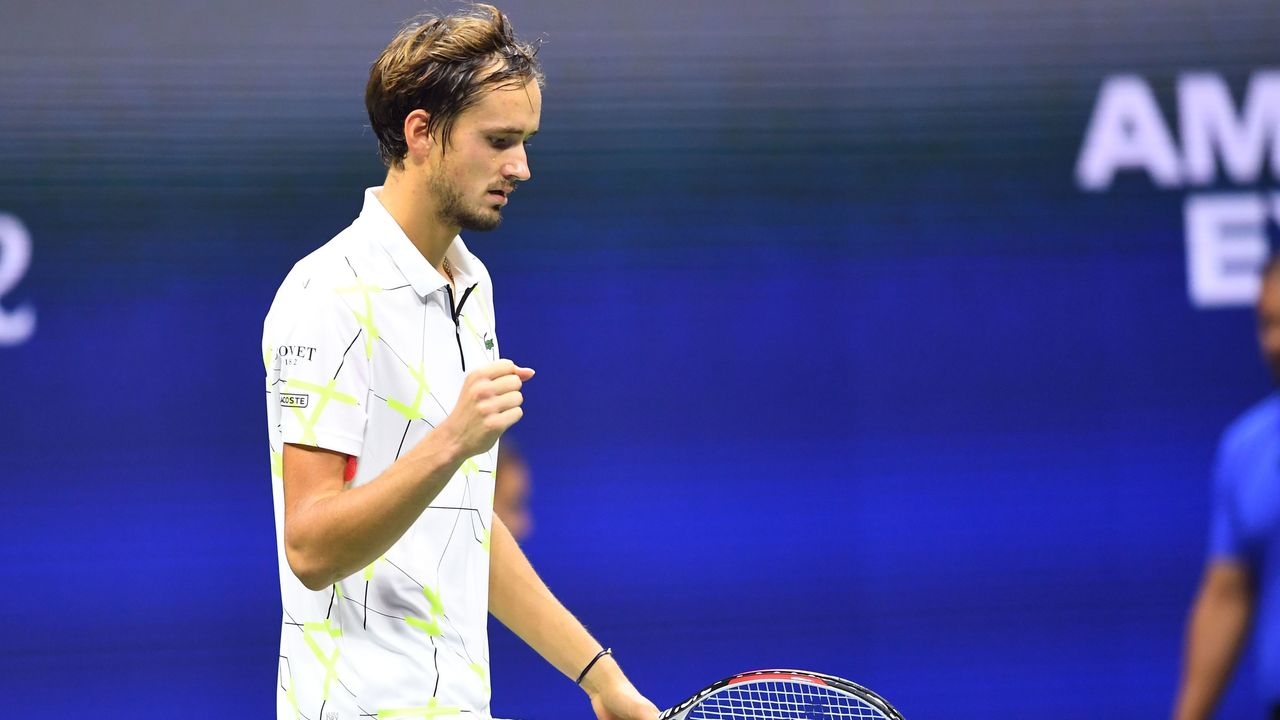 Medvedev's efforts in the third set won him a following. The crowd chanted his name but was conflicted as it also greeted Nadal's artistry in a rapturous celebration of impressive tennis.
The fourth set was a close contest of relentless rallies as Nadal grew visibly frustrated. He was eventually broken when the young upstart sent a beautiful backhand down the line to conclude the set.
The decider was its own match crammed into a set. Nadal broke twice, and it seemed he surely wouldn't let it slip. But Medvedev broke back, continuing to charge around the court and send spectacular efforts over the net. In the end, an overhit return delivered Nadal another major.
Medvedev had appeared to revel in being the tournament villain in earlier rounds, but his quirky elasticity and determined showing in Sunday's showpiece garnered him plenty of supporters. At 23 years old, he has plenty of time to capture his first Grand Slam.
Nadal, meanwhile, is chasing Federer's mantle at the top of the men's game. Novak Djokovic, who has 16 majors, remains in hot pursuit.