10 thoughts from the weekend's Premier League action
theScore examines the most important Premier League developments from the weekend, dissecting the biggest talking points after a busy slate of action.
Jorginho's penalty-kick routine is tiring
The camera panned to Jorginho after Christian Pulisic scored the winning goal Sunday against West Ham United. Trevoh Chalobah patted the Italian on the back. Marcos Alonso offered a high five. Everyone knew Pulisic had let his teammate off the hook.
Minutes before Pulisic ensured Chelsea's first home win in four matches, Jorginho fired the feeblest of penalty kicks at goalkeeper Lukasz Fabianski, drawing gasps from the Stamford Bridge crowd. It only compounded Jorginho's misery in an already disappointing season.
His penalty-kick routine has come under heavy scrutiny over the last few months. In the biggest moments, Jorginho has bungled the kick when he's hopped and skipped his way to the ball. His overall record remains sterling - the 30-year-old converted each of his last six penalties in the Premier League - but he's far less efficient when he has a chance to give his team the lead.
Jorginho has now missed three of four attempts with the score tied, not including the penalty kick he missed in the Euro 2020 final.
| Date | Opponent | Penalty | Result |
| --- | --- | --- | --- |
| April 24 | vs. West Ham | Missed ❌ | 1-0 W |
| Dec. 11 | vs. Leeds | Made ✅ | 3-2 W |
| Nov. 12 | vs. Switzerland | Missed ❌ | 1-1 D |
| Sept. 5 | at Switzerland | Missed ❌ | 0-0 D |
Several of his recent penalties provided nothing more than insurance to leads Chelsea had already built. That's why fans hold him in such contempt: His biggest mistakes come at the worst possible time. It's easier to remember those mishaps.
Welbeck still has important role for Brighton
A spate of injuries in 2015 and 2016 took its toll on Danny Welbeck. His minutes dwindled at Arsenal as he struggled to rediscover his explosiveness. At 31, he's yet to surpass his best single-season tally of nine Premier League goals, which he recorded in two separate campaigns as a Manchester United youngster.
His free transfers to Watford (2019) and Brighton & Hove Albion (2020) indicated a shift in perspective. Welbeck's signature was no longer a coup. The 42-time England international presented a gamble.
Welbeck's goal contribution continues to be extremely modest at Brighton. However, his movement and ability to drop and release the Seagulls' attack-minded contingent offers something different from Neal Maupay's more physical play up front. His ball retention is also considerably better than his fellow frontman: Maupay is dispossessed of the ball with nearly twice the frequency of Welbeck.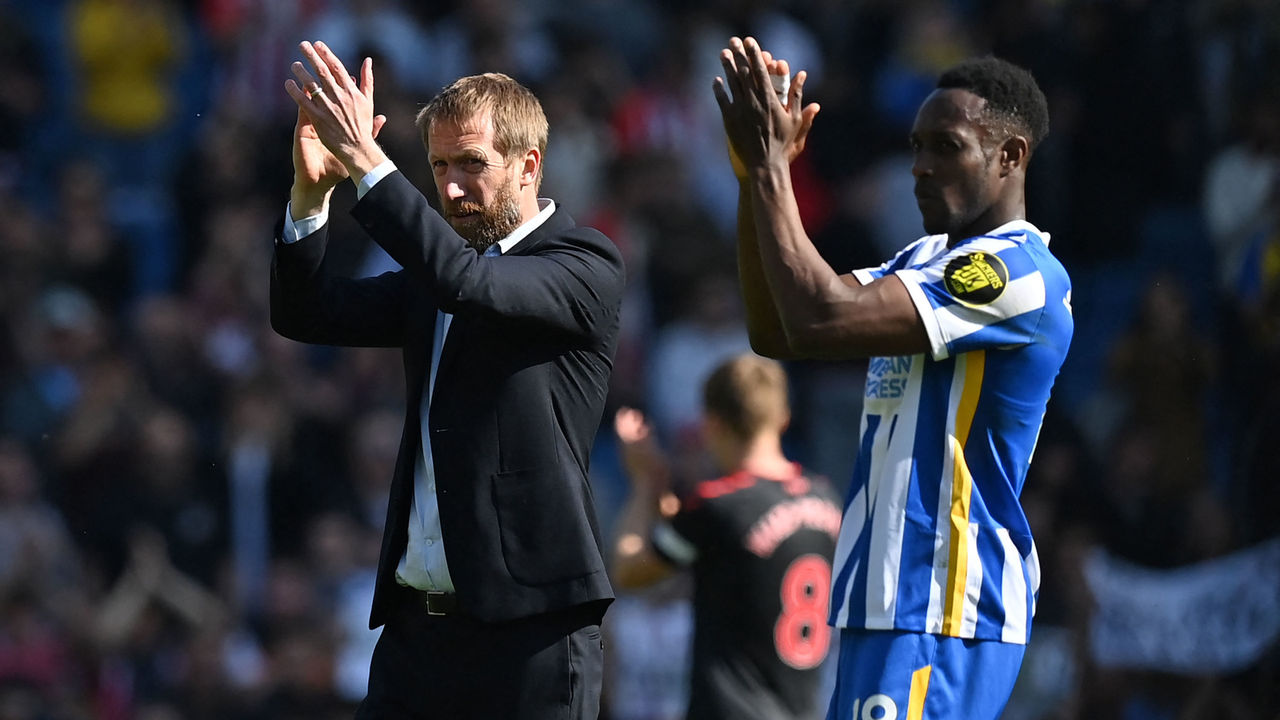 The continued improvement of Brighton's midfield - Moises Caicedo has impressed over his first four appearances, adding options beyond a strong nucleus of Yves Bissouma, Enock Mwepu, the injured Jakub Moder, and others - makes Welbeck's qualities even more valuable. He can be a facilitator.
To follow his scruffy close-range finish in the second minute of Southampton's visit Sunday, Welbeck masterminded the move that resulted in an own goal for the out-of-form Mohammed Salisu. His dangerous run following Leandro Trossard's cross put the Saints' defense under pressure, resulting in Salisu turning the ball into his own net. But it was Welbeck's pass to Trossard seconds earlier - a piercing diagonal delivery to the left flank - that forced Southampton backward in an instant.
Welbeck's contract expires this summer. Brighton would be wise to offer a 12-month extension.
Everton's game plan was smart
Frank Lampard understood the assignment. He couldn't reasonably expect Everton to beat Liverpool at Anfield. A point was the best his flailing group could achieve.
"I am a realist," Lampard said before Sunday's Merseyside derby.
Pragmatism indeed reigned supreme. Everton ventured across Stanley Park with the sole intention of holding their superior rivals to a goalless draw. They couldn't possibly shut out the Reds by entertaining the masses. They could only play the kind of stop-start football that frustrated Liverpool in the first half and hope to snag a vital point in their fight against relegation.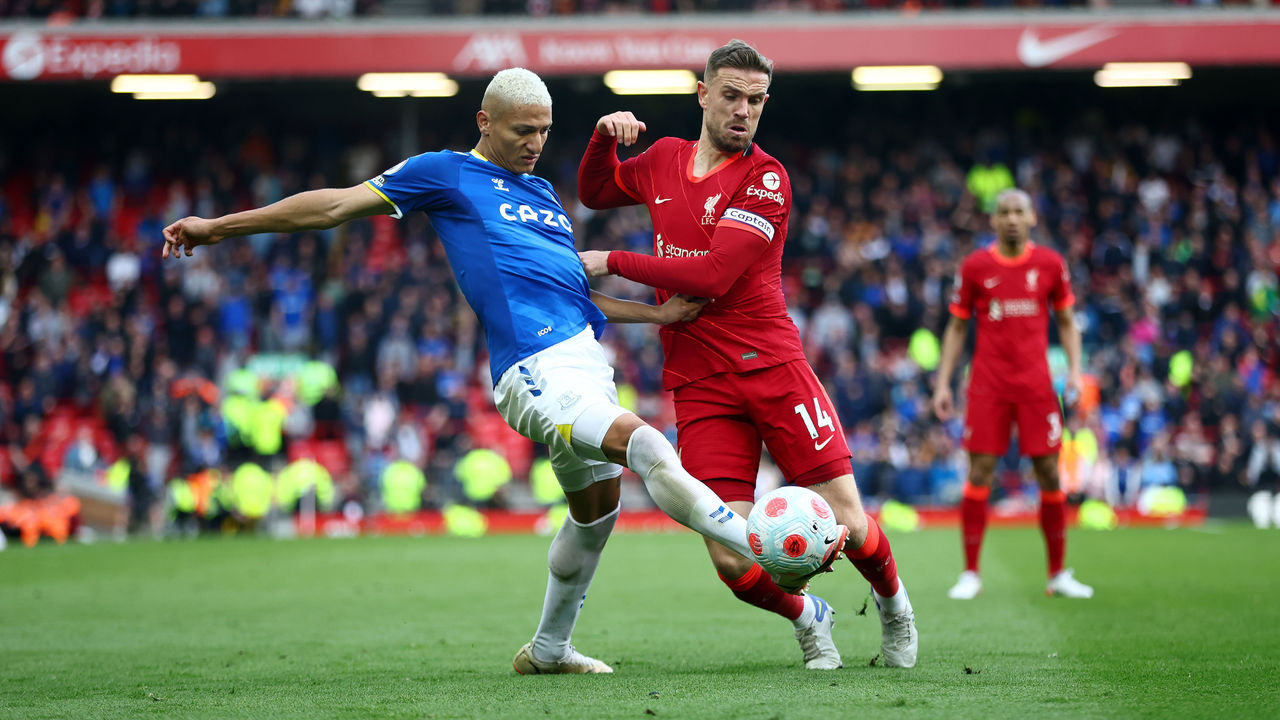 Lampard's side had no choice but to embrace the dark arts. Everton goalkeeper Jordan Pickford fell to the ground whenever he collected the ball, garnering boos for wasting time. Anthony Gordon, the club's speedy attacking outlet, drew fouls. Allan and Richarlison tried to start as many skirmishes as possible. And for a while, it worked. Though Liverpool controlled a whopping 83% possession throughout, they failed to land a shot on target for a full hour.
Everton eventually let them off the hook, conceding a pair of goals off close-range headers. Liverpool overloaded the penalty area to achieve exactly that outcome. Lampard dared Klopp to throw on an extra attacker, knowing his team would have more space in midfield when they countered. Gordon and Alex Iwobi mustered chances on the break, and Everton could've won a penalty when Joel Matip bundled over Gordon in the second. It could've turned out differently, and it wasn't for lack of effort. That battling spirit should serve Everton well in their final six matches of the campaign.
Origi loves the Merseyside derby
The scourge of Everton struck again.
When the camera panned to Divock Origi standing alongside the fourth official, ready to be introduced off the bench in the 60th minute of Sunday's Merseyside derby, Everton supporters likely knew what was coming next. Against their team, the Belgian forward's results are inevitable.
Origi, widely expected to leave Liverpool at the end of the season, scored yet another goal against his favorite opponents, icing the Reds' crucial 2-0 win at Anfield with a late header. He played a key role in the buildup to Andrew Robertson's opener, too, posting up the smaller Allan inside the penalty area and combining well with Mohamed Salah.
The 27-year-old is by no means a prolific scorer - he now has 22 Premier League goals to his name - but he comes alive in the derby. His contributions Sunday were doubly impressive considering how little he's seen the pitch this season. Origi hasn't logged a league start on the campaign, making just six appearances off the bench for 106 minutes of action.
If you only watched him play against Everton, though, you'd think he was a perennial Ballon d'Or candidate.
"I will never ever miss a player more than Divock Origi," Jurgen Klopp, who bear-hugged the striker upon the final whistle, said after the match. "When we need him, he's always there. He's a legend."
Finally, we have a relegation battle
There's been a scarcity of gripping relegation drama in recent years. Teams have sunk rather than survived ever since Leicester City, who spent 140 days in 20th place, clawed their way out of trouble with seven wins and a draw over their final nine matches of the 2014-15 campaign - and then, of course, went on to conquer England the following season.
But it should be different this time.
| # | Team | Played | GD | Points |
| --- | --- | --- | --- | --- |
| 16 | Leeds United | 32 | -30 | 33 |
| 17 | Burnley | 33 | -16 | 31 |
| 18 | Everton | 32 | -21 | 29 |
| 19 | Watford | 33 | -36 | 22 |
| 20 | Norwich City | 33 | -47 | 21 |
Puzzling or controversial managerial moves are the theme of this battle.
Leeds United should be safe after bringing in Jesse Marsch to instill a more measured approach following Marcelo Bielsa's demanding regime. Burnley's dubious ownership group is currently leaving interim control to Mike Jackson - a coach with only brief managerial experience at Shrewsbury Town - after dismissing the popular Sean Dyche. Everton haven't improved under Frank Lampard and find themselves in the bottom three within the last six matches of a season for the first time since 1999.
Though Everton's defensive organization was commendable in their Merseyside derby defeat, the result condemned them to at least a week in the relegation zone following Burnley's 1-0 win over Wolverhampton Wanderers earlier Sunday. The Toffees have a game in hand, but according to the bookmakers, they're likelier than the Clarets to fall into the Championship.
| Burnley | Everton |
| --- | --- |
| Watford (away) | Chelsea (home) |
| Aston Villa (home) | Leicester City (away) |
| | Watford (away) |
| Tottenham Hotspur (away) | Brentford (home) |
| Aston Villa (away) | Crystal Palace (home) |
| Newcastle United (home) | Arsenal (away) |
Here are the main talking points from Saturday's matches ...
Maybe Maguire wasn't the problem
Manchester United were objectively unlucky in Saturday's 3-1 defeat to Arsenal.
Diogo Dalot twice smacked the woodwork. Bruno Fernandes missed a penalty, and, on another day, there could have been additional spot-kicks for the Red Devils. Sometimes, you simply don't get the rub of the green.
But that doesn't absolve United. Far from it.
The damaging loss, which Ralf Rangnick rightly admitted afterward has ended the club's hope of finishing in the top four, wasn't just the product of bad luck. It was due, in large part, to some truly dastardly defending in the first half; Arsenal looked capable of scoring every time they approached the penalty area. Alex Telles has a wicked left foot, but he's a defensive liability who doesn't do enough from open play going forward to outweigh those deficiencies. Raphael Varane - when he's been fit this season - has contributed to the malaise at the back instead of rectifying it. When a club gets itself into an early hole the way United did at the Emirates, every unlucky bounce is magnified.
The continued issues at the back also bring to mind the Harry Maguire discourse.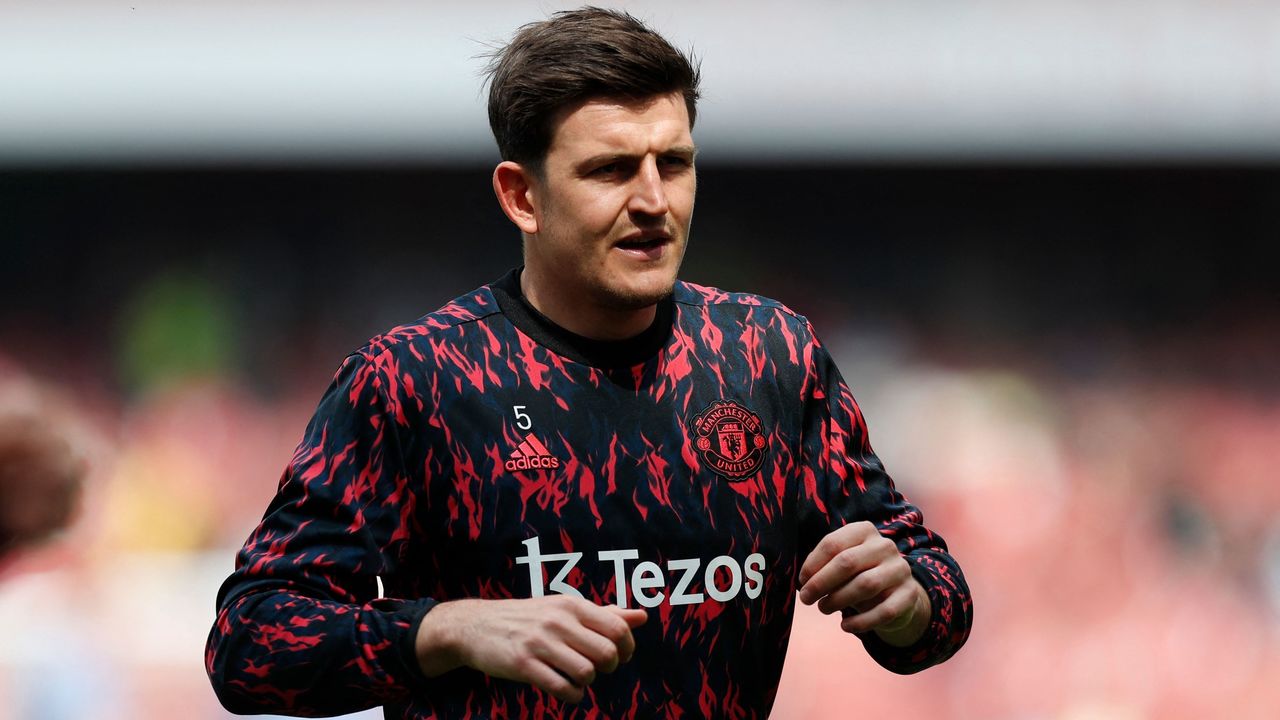 The maligned captain has very clearly not been at his best this season. But Saturday's showing, which the Englishman watched from the bench after a harrowing week of personal tribulations, serves as a good reminder that, contrary to what many believe, Maguire isn't the sole reason for Manchester United's defensive shortcomings. The system is broken, and until it's fixed, no one player is going to solve the problems.
Good luck, Erik ten Hag.
Xhaka's good outweighs his bad
Throughout his time at Arsenal, Granit Xhaka has consistently cost his team in big matches. Sometimes his concentration lets him down, but for the most part, it's indiscipline that inhibits his game and hinders the Gunners' ambitions.
There was a real possibility Xhaka would continue this trait Saturday. The Swiss midfielder was visibly frustrated following 20 minutes of United pressure to open the second half. It was his worst spell of the game - seven of his 10 attempted passes went backward or sideways over that period, and he hadn't attempted a tackle.
United, meanwhile, had hit the post twice. The score should have been level or even worse for Arsenal.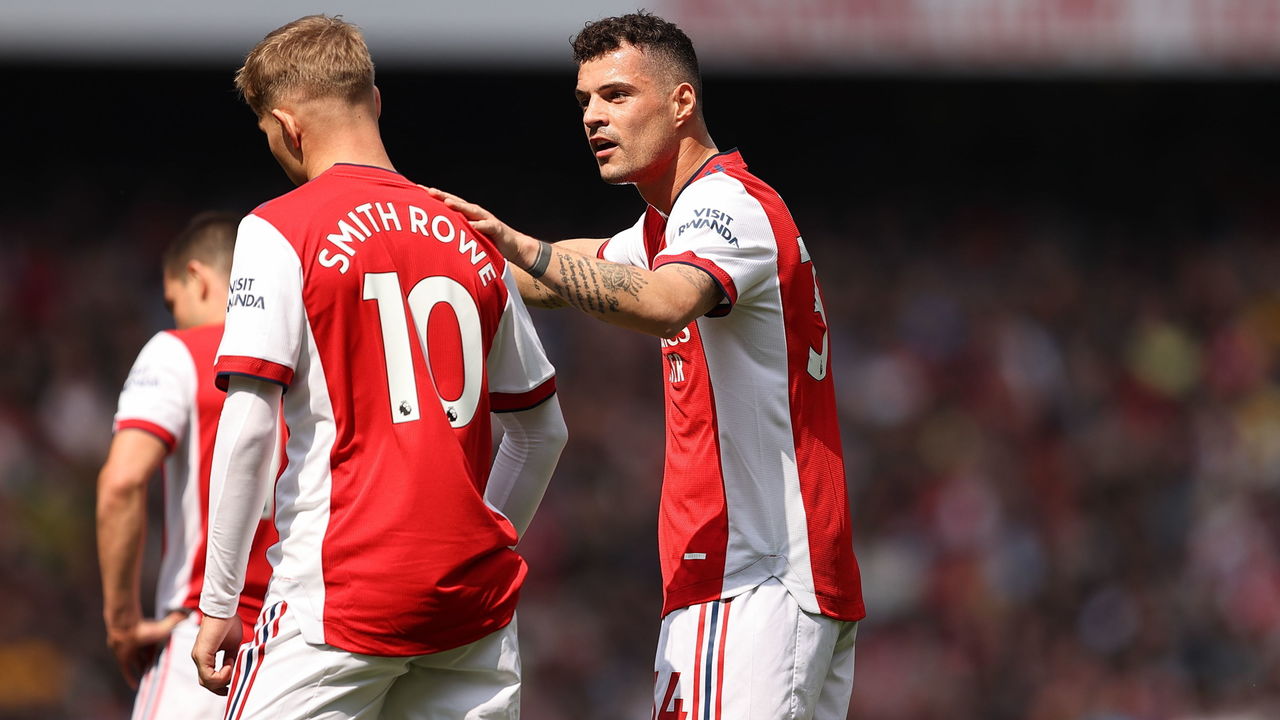 Such situations call for a calm head. Such situations don't call for Xhaka, who absentmindedly hacked the ball high into the stands after referee Craig Pawson blew for a foul. Brandishing a yellow card was the simplest of decisions. Xhaka's patience was fraying.
But this time, the script was flipped. On a day when fortune favored Arsenal, Fernandes' attempt to swivel and kickstart a United counterattack went awry and served the ball to Mohamed Elneny. The Egyptian passed the ball to Xhaka, and United were exposed. Xhaka took one touch and fired, scoring a stunner only three minutes after his booking.
This is the Xhaka that Arsenal expected following his arrival in 2016: the player with a left foot capable of floating long passes to attackers and bludgeoning shots from the edge of the area. The man who captained Borussia Monchengladbach (and went on to skipper Arsenal, albeit briefly). Instead, that left foot's reputation is more infamous than wondrous in north London. His aggression regularly boils over.
"If I am late in a tackle, it's because I'm fighting for Arsenal. If I lose my temper, it's because I care," Xhaka wrote for The Players' Tribune earlier in April.
"Sometimes, maybe I care too much."
Jesus shows City what they could miss
The specialist roles often handed to Gabriel Jesus - a forward with an aggressive press and top overall marks for tactical intelligence - are among a few reasons the Brazilian scores fewer goals than his fellow Manchester City attackers. Before his goal in the pulsating 2-2 draw with Liverpool on April 10, his only domestic strike since September came in an FA Cup tie against fourth-tier Swindon Town.
Yet, in 53 minutes against Watford, Jesus moved from being level on Premier League goals with Burnley's Ben Mee and Crystal Palace's Jeffrey Schlupp to on par with Chelsea's Kai Havertz and Everton's Richarlison. Rather than defending from the front, Jesus focused his attention on getting on the end of chances to score four goals and bolster City's goal difference in a 5-1 win.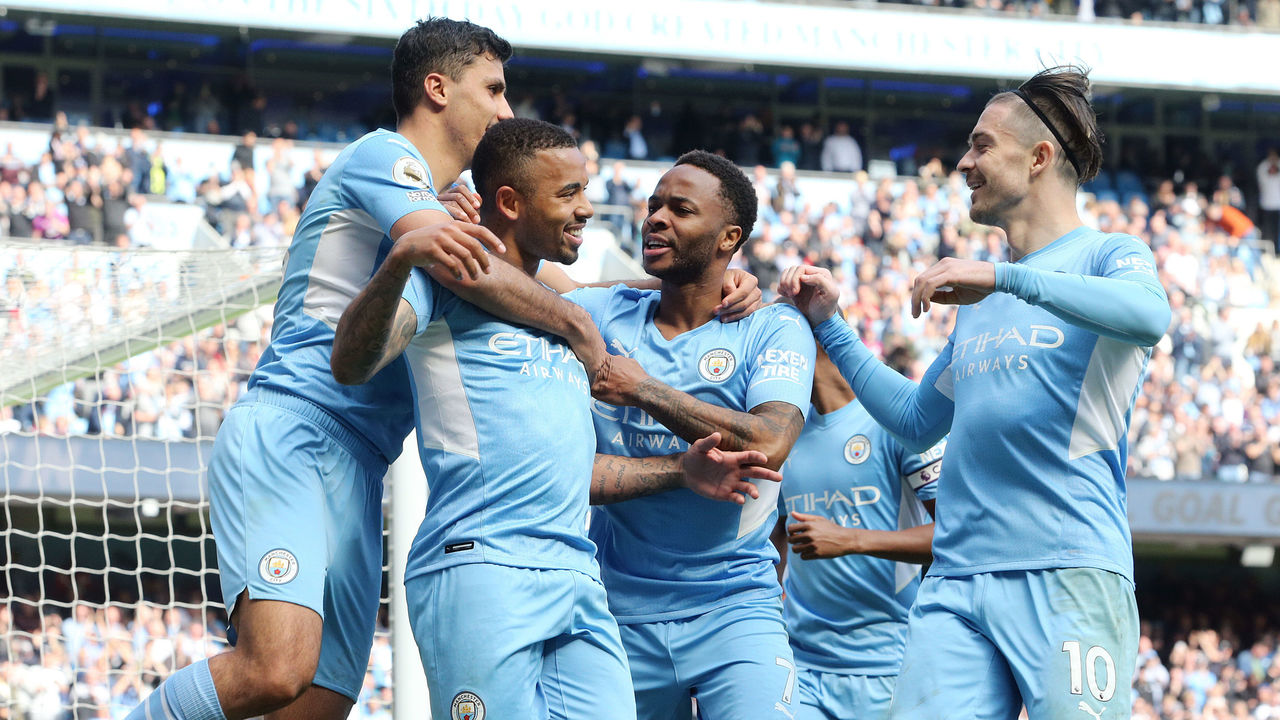 Jesus' outburst came at an interesting time. Earlier in the week, Borussia Dortmund marksman Erling Haaland reportedly approved a move to City, and rumors emerged that Arsenal technical director Edu and Jesus' representatives are discussing a potential move to north London.
The transfer makes sense for several reasons. Jesus' City contract expires at the end of next season, and Haaland's possible arrival would cut his minutes further. Arsenal need a striker, and Mikel Arteta knows Jesus from his time as Pep Guardiola's assistant.
But does it make enough sense for City? Jesus feasted on City's exemplary service for Watford's visit, but it's likely the graft and awareness evidenced when he won the ball and set up Rodri's goal that Guardiola would miss most.
Joelinton back to scoring after directing midfield
The forward who couldn't score is back among the goals. Joelinton celebrated his 100th Premier League start for Newcastle United with a brace against Norwich City on Saturday, doubling his scoring tally for the season in one fell swoop.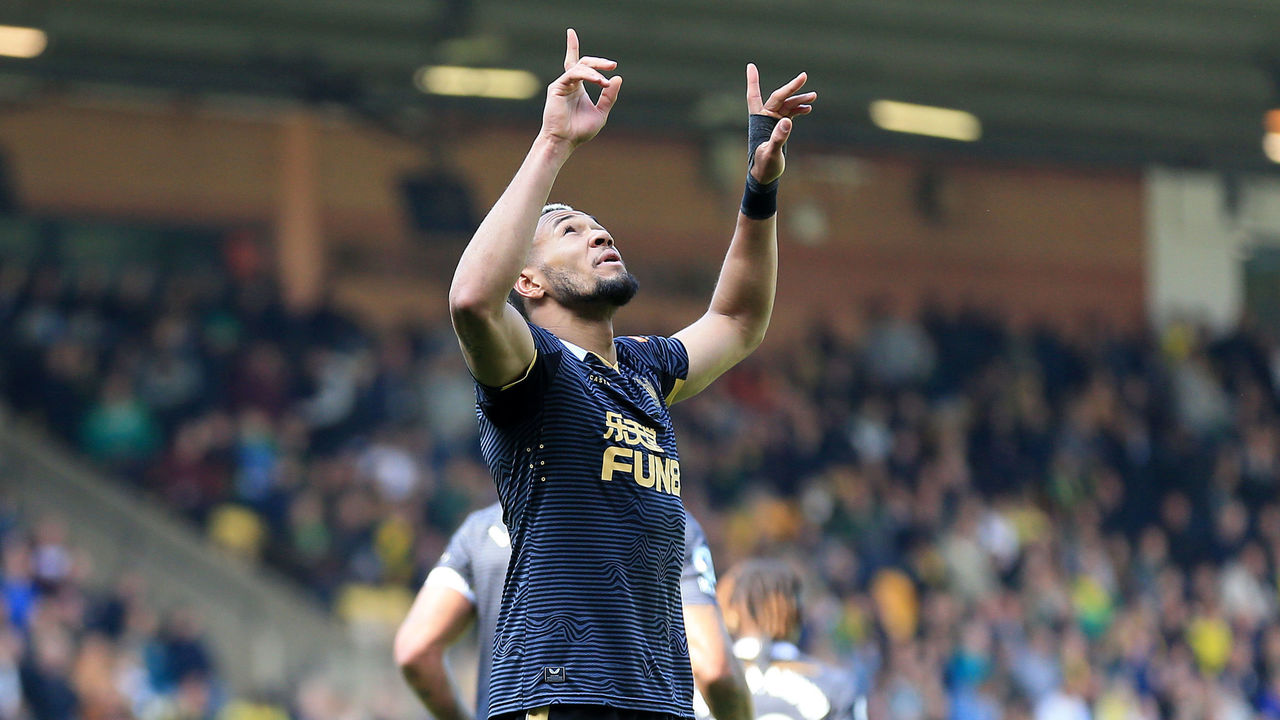 Joelinton had scored just eight times in three Premier League seasons before the trip to Carrow Road, and it was his inadequacy in front of goal that inspired manager Eddie Howe to deploy the 25-year-old in midfield. The experiment worked: Joelinton showed incredible appetite, intellect, and composure as Newcastle's all-action No. 8, playing a crucial role in the club's ascent to ninth place in the league. But without a regular stream of goals and assists, Joelinton has yet to take the final step in his evolution.
Howe admits Joelinton still has "center-forward qualities," and he demonstrated a scorer's instinct Saturday, slipping outside the defender's view before lashing home the opener. He drifted in from the left to score his second, eluding Norwich's man-marking. Joelinton finished the match with just two touches in Norwich's area - and made the most of them.
Tottenham are hit-and-miss
Harry Kane's acrobatic attempt on goal in the 92nd minute of Saturday's goalless draw at Brentford was the closest Tottenham Hotspur came to hitting the net. It would have been spectacular, but it was nothing more than a wish, a piece of improvisation amid a dry and uninspiring landscape.
In the end, none of Spurs' 15 shots tested Brentford goalkeeper David Raya. They finished without a shot on target for the fourth time this Premier League season - and for the second consecutive match. No other team in the top 10 - not even Newcastle, who endured a 14-match winless run - has gone more than a single game without a shot on goal.
And yet, at the same time, Tottenham somehow have the highest shooting percentage in the league. They've hit the target with 37% of their shots, outpacing even Manchester City.
So, what gives? When Tottenham break down teams and get shots on target, they usually win. When they can't, they lose. And they've done plenty of both. That's why they've been so inconsistent this season.
| Match | Shots | Shots on Target | Result |
| --- | --- | --- | --- |
| at Crystal Palace | 2 | 1 | 3-0 L |
| at Manchester United | 9 | 1 | 3-2 L |
| vs. Manchester United | 9 | 0 | 0-3 L |
| at Everton | 8 | 0 | 0-0 D |
| vs. Brighton | 5 | 0 | 0-1 L |
| at Brentford | 9 | 0 | 0-0 D |
If opponents find a way to box out Kane and Son Heung-Min, Spurs usually struggle to generate any offense whatsoever. Brentford did that Saturday, limiting the pair to a combined eight touches in the area. Needless to say, they had no impact on the game. Kane's biggest contribution was in his own end: a goal-line clearance off a corner kick to prevent another damaging away defeat for the north London side.
Comments
✕
10 thoughts from the weekend's Premier League action
  Got something to say? Leave a comment below!