Theo Epstein stepped down as the Chicago Cubs' president on Tuesday after a nine-year tenure that saw the World Series return to the North Side for the first time in over a century.
Ending one of the most enduring slumps in professional sports is enough to characterize Epstein's run as a success. That doesn't mean his resume is spotless or that he's left the team in a position to succeed.
Let's take a look at the biggest moves and transactions - good, bad, and mixed - that define the Cubs and Epstein's legacy with the club. This is intended to be a snapshot, so not every move is discussed.
Moves listed in chronological order.
The DJ LeMahieu trade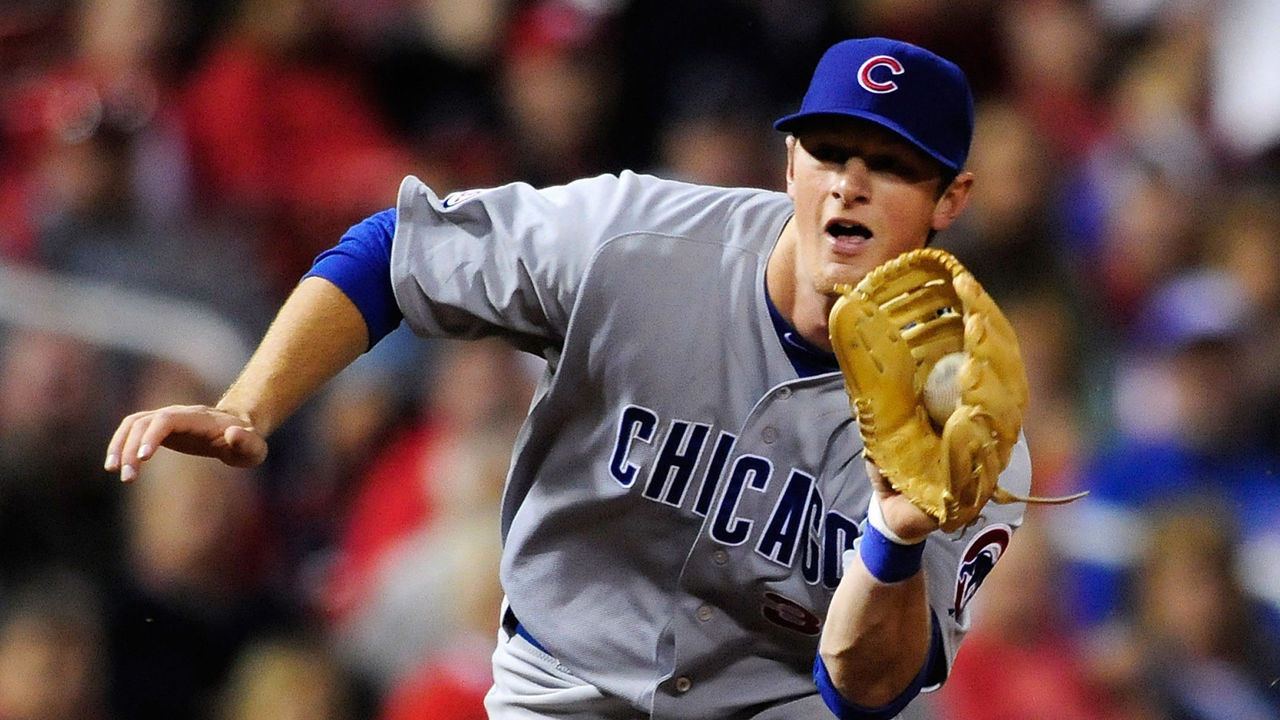 Dec. 2011: Traded LeMahieu, Tyler Colvin to Rockies for Ian Stewart, Casey Weathers
LeMahieu appeared in 22 games with the Cubs after debuting in 2011 and was flipped that December. The infielder flourished over seven seasons in Colorado and established himself as one of the best players in the AL with the New York Yankees.
While it's easy to characterize this as a blunder, mainly because Stewart was awful in his brief stint with the Cubs, losing out on LeMahieu wasn't a disaster. LeMahieu didn't fully come into his own until 2015 - his first All-Star campaign - and wasn't particularly hyped.
The Kyle Hendricks trade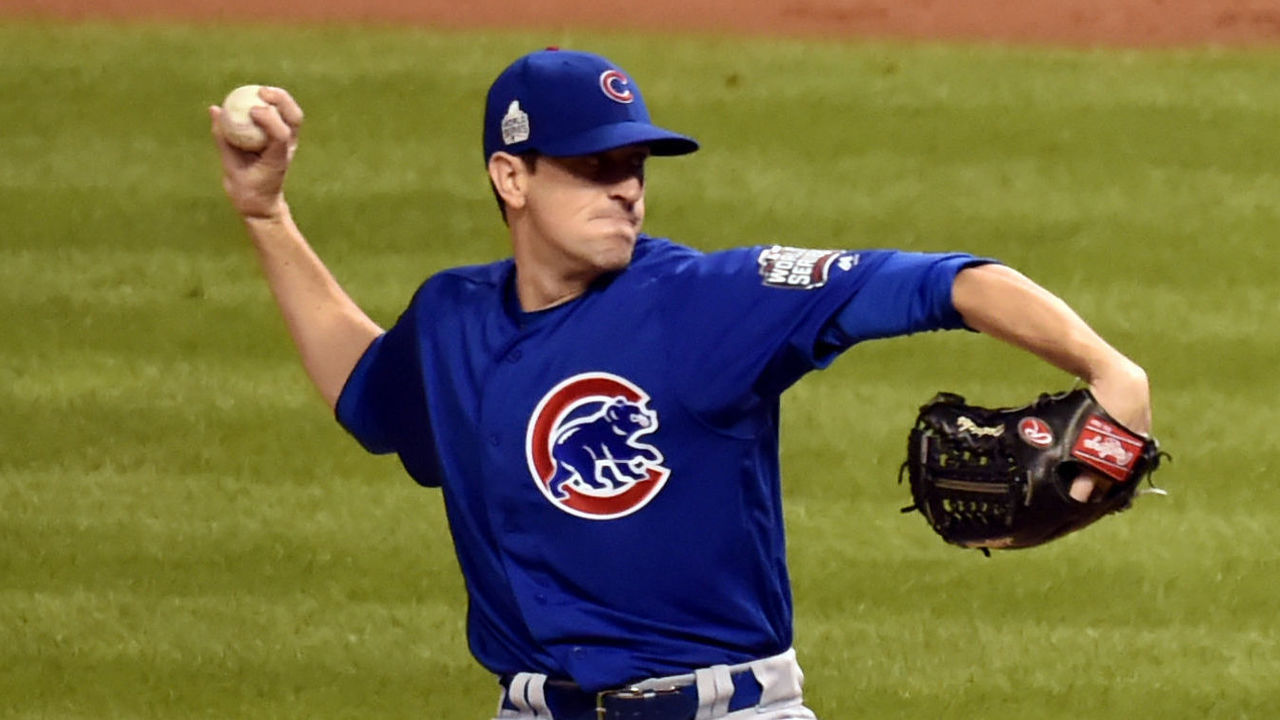 July 2012: Traded Ryan Dempster to Rangers for Hendricks, Christian Villanueva
The Cubs turned a fan-favorite pitcher at the end of his contract (Dempster) into an eventual long-term rotation asset in Hendricks. An eighth-round pick by the Rangers a year earlier, Hendricks' value wasn't apparent at the time, but he made an impact almost immediately after debuting in 2014. He finished seventh in Rookie of the Year voting thanks to a 2.46 ERA and 1.08 WHIP across 13 starts.
His relatively low strikeout numbers led some to think his success wasn't sustainable, but he's repeatedly defied critics. He's posted a 69-48 record with a 3.12 ERA and 1.11 WHIP across seven seasons with the Cubs while showcasing pinpoint command. He finished third in NL Cy Young voting in 2016.
The Kris Bryant draft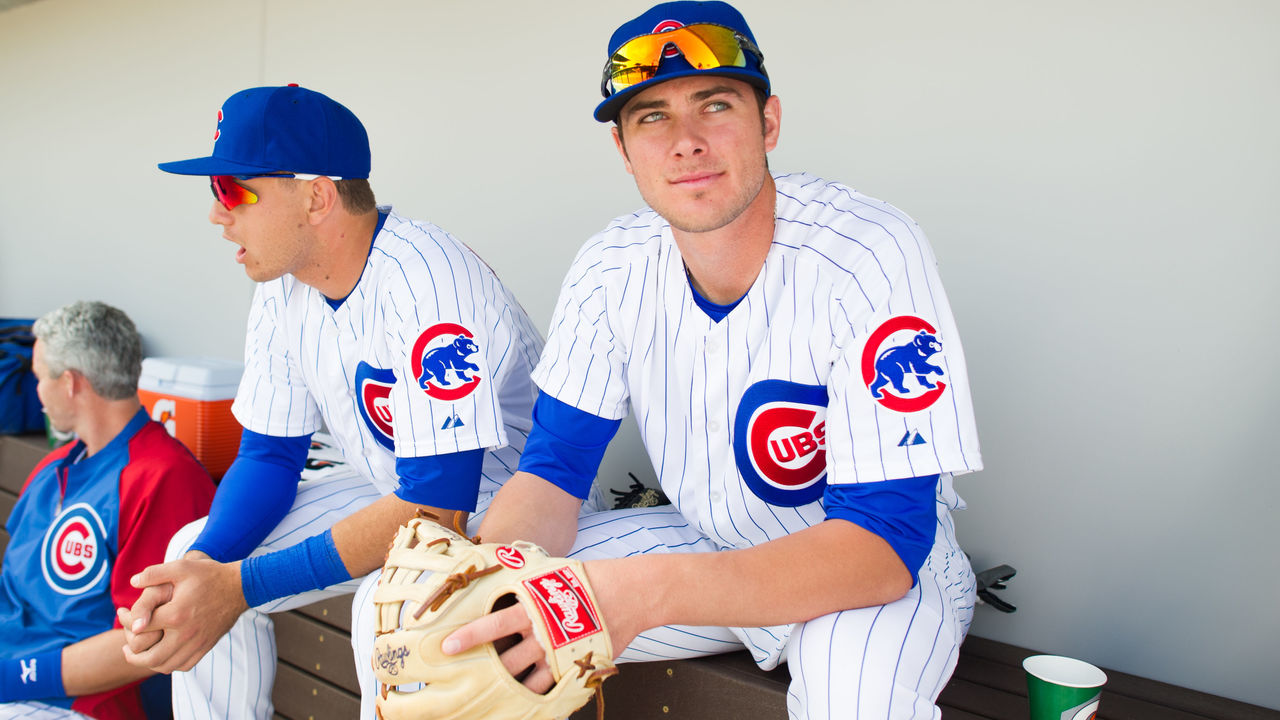 June 2013: Selected Bryant second overall
The Cubs earned the second overall pick in the 2013 draft after losing more than 100 games for the first time since 1962. They selected Bryant after the Houston Astros - a team tanking even harder than the Cubs - took Mark Appel.
Bryant, alongside first baseman Anthony Rizzo and slick infielder Javier Baez, who preceded Epstein's arrival, became the face of the franchise. He was also the poster boy for service-time manipulation when the Cubs delayed his promotion to gain an extra year of control, which resulted in a highly publicized grievance with the club.
Bryant won the NL Rookie of the Year in 2015. He made important strides across the board a year later to win the NL MVP while leading the Cubs to World Series glory.
He's by far Epstein's most notable first-rounder. Kyle Schwarber and Ian Happ have been solid contributors, and Nico Hoerner hasn't spent enough time at the major-league level to leave his mark, but Bryant was a can't-miss prospect and lived up to the hype.
The Jake Arrieta trade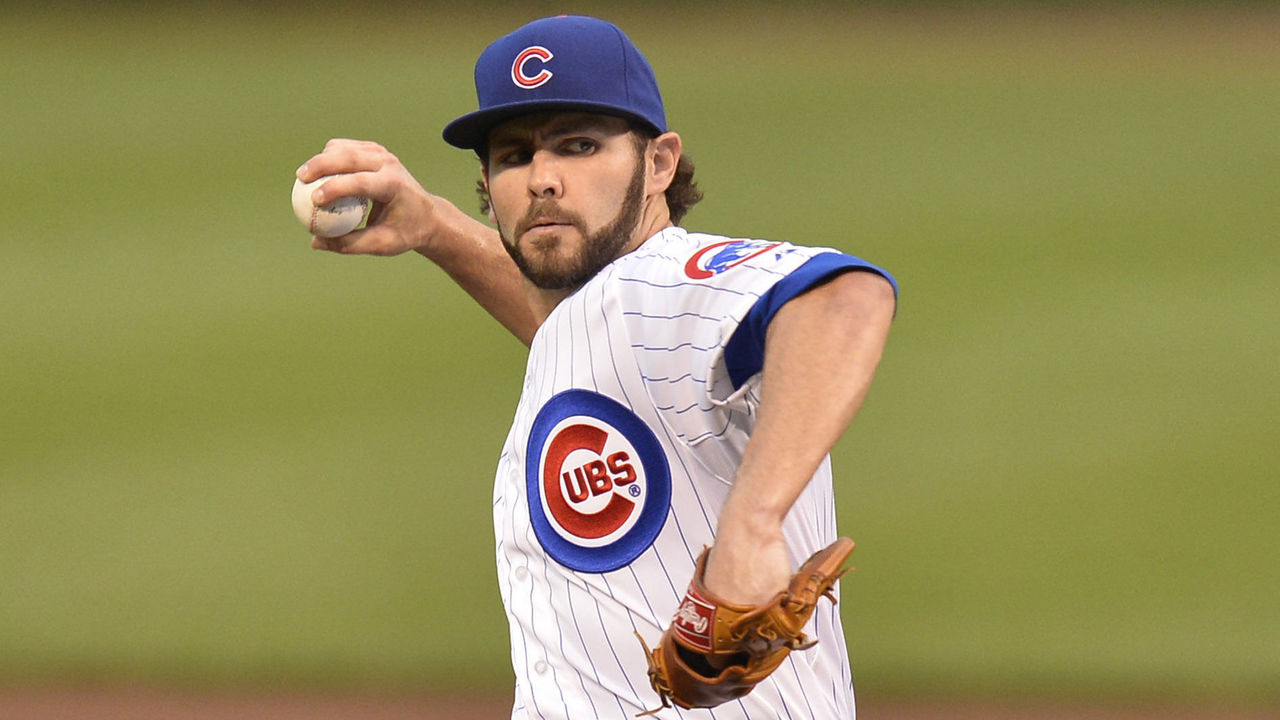 July 2013: Traded Steve Clevenger, Scott Feldman to Orioles for Arrieta, Pedro Strop
Talk about a win! Arrieta was terrible with Baltimore for three-plus seasons and immediately turned it around. Solid in nine starts after the trade, he was even better in his first full season with the Cubbies in 2014 when he went 10-5 with a 2.53 ERA. Then Arrieta put together one of the best pitching seasons in recent memory, going 22-6 with a 1.77 ERA, 0.87 WHIP, and 9.3 K/9 over 229 innings in 2015. He also threw a no-hitter against the Dodgers that year en route to winning the NL Cy Young.
Arrieta was a vital piece of the World Series club, too. It's worth noting the Cubs got seven solid years out of Strop in the deal as well.
The Joe Maddon hire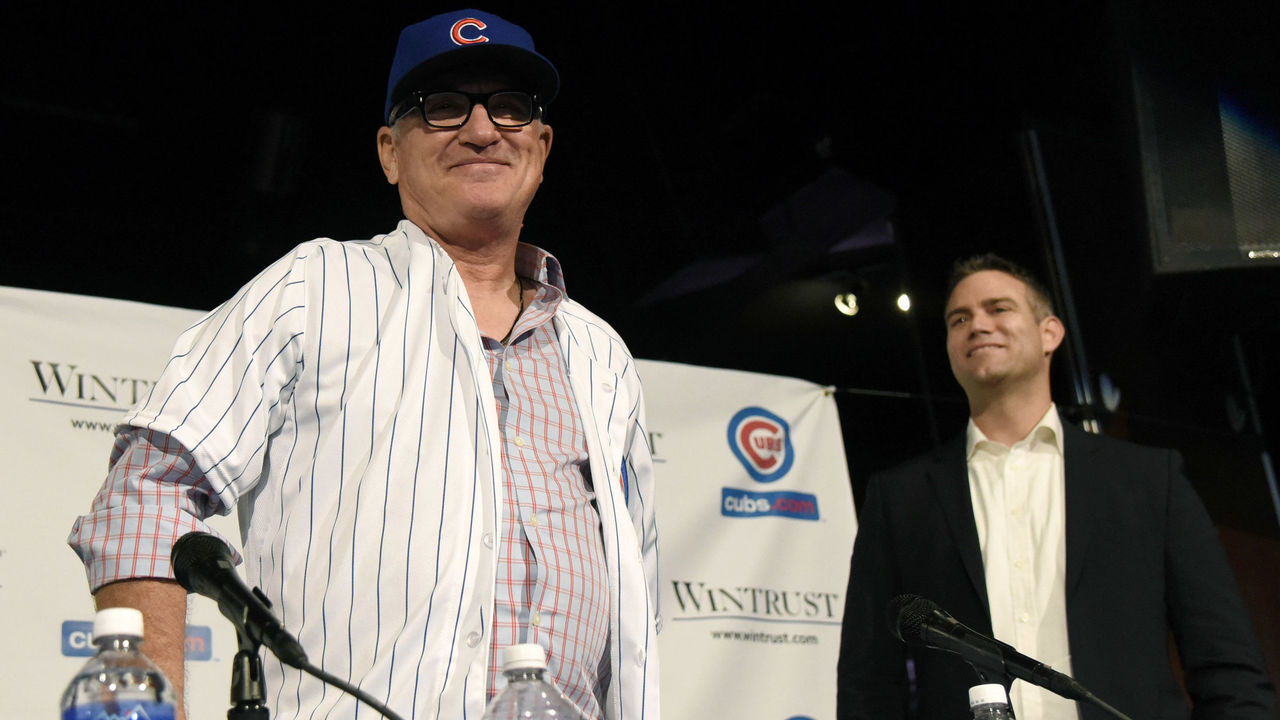 Nov. 2014: Signed Maddon to 5-year, $25-million contract
Epstein brought prestige and an air of legitimacy to the club's pursuit of a championship by bringing in Maddon, a two-time AL Manager of the Year.
It hardly matters whether Maddon was the catalyst that pushed the roster over the top or if he simply came in just as the core came together. Maddon was seen as a mastermind with the Tampa Bay Rays, and the Cubs immediately posted a winning record in his first season - earning him a third Manager of the Year award - and a World Series in his second. They never had a losing season with Maddon at the helm and reached the NLCS three times in five years.
The Jon Lester contract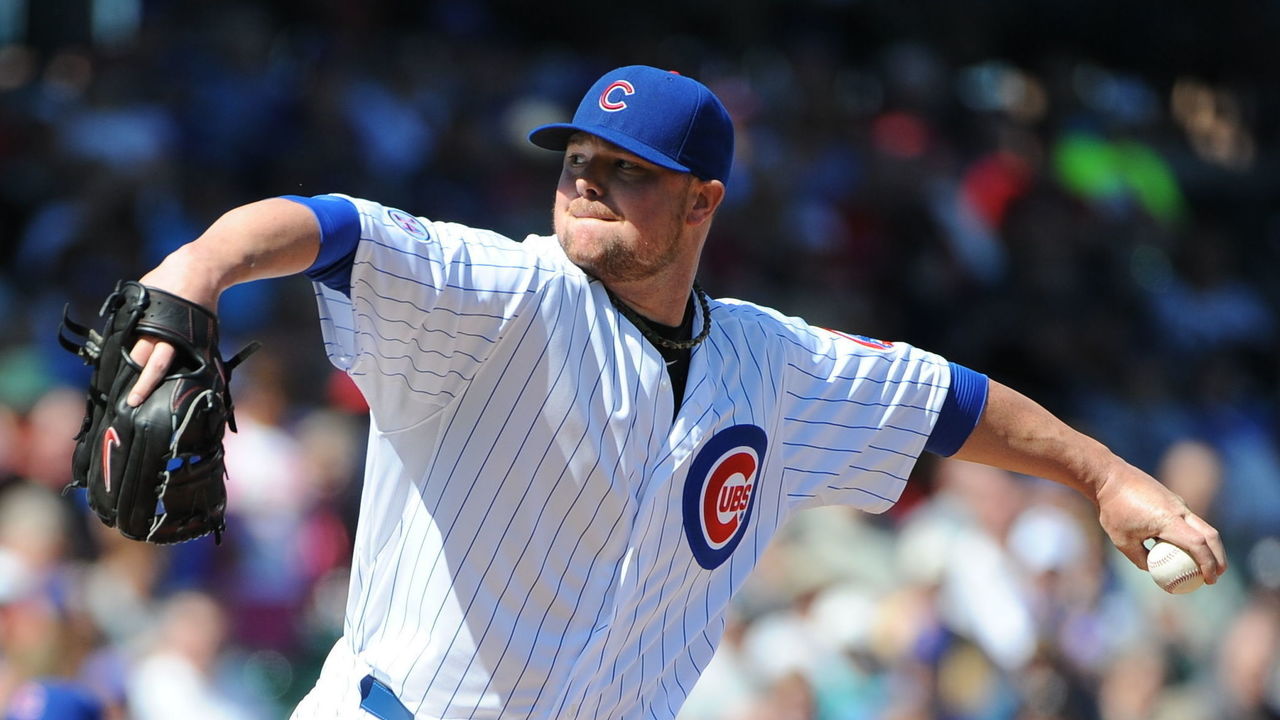 Dec. 2014: Signed Lester to 6-year, $155-million deal
With Arrieta and Hendricks already in tow, Lester's arrival helped put the finishing touches on the rotation. Other changes were made, but the top-three pitchers gave them stability. Epstein was familiar with Lester from their days in Boston, so it wasn't exactly a surprise signing.
Lester went 77-44 with a 3.64 ERA and 1.25 WHIP and two All-Star appearances over his six seasons with the Cubs. His sterling performance also earned him NLCS MVP honors in 2016.
The Dexter Fowler trade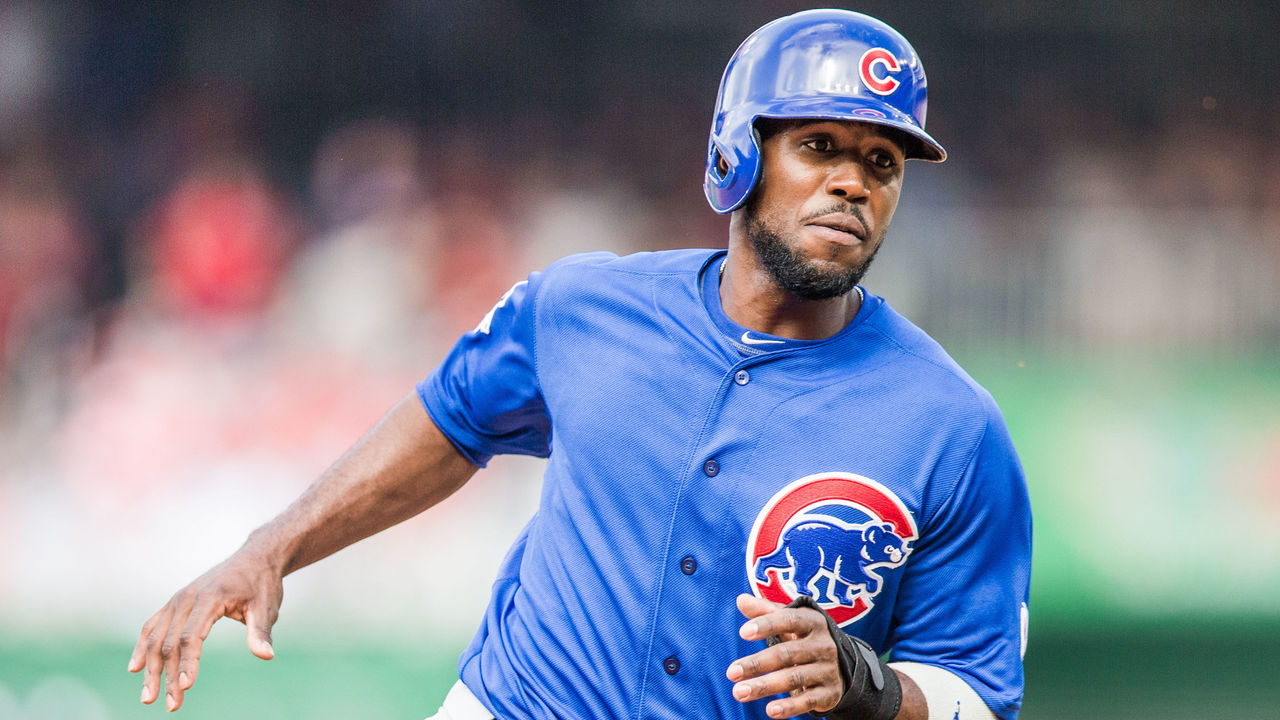 Jan. 2015: Traded Luis Valbuena, Dan Straily to Astros for Fowler
After a decent 2015, Epstein brought Fowler back on a one-year, $8-million contract and it proved to be a bargain. Fowler earned an All-Star appearance and played a key role in the World Series run by hitting a pair of dingers in the seven-game series against Cleveland.
The 2015 offseason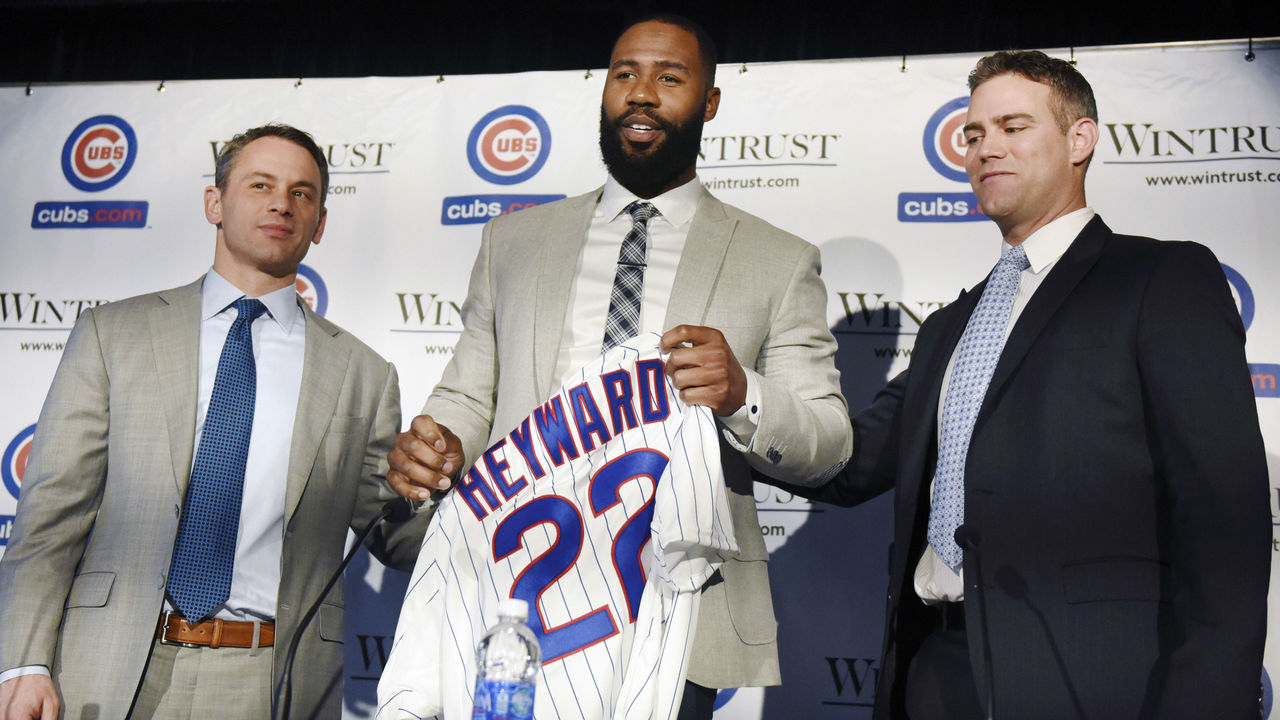 Dec. 2015: Signed Jason Heyward (8 years, $184M), Ben Zobrist (4 years, $56M), John Lackey (2 years, $32M)
Heyward was the biggest splash and - legendary rain delay speech notwithstanding - biggest disappointment. He hit .230 with a career-worst seven home runs in 142 games during his first season with the Cubs. While his production has gotten better, that contract still seems like an albatross.
Lackey and Zobrist were wiser investments. At this point, Lackey's 3.94 ERA over two seasons was just what they needed from a back-of-the-rotation arm. Zobrist, fresh off a championship with the Kansas City Royals, earned an All-Star appearance and later won World Series MVP honors.
The Aroldis Chapman trade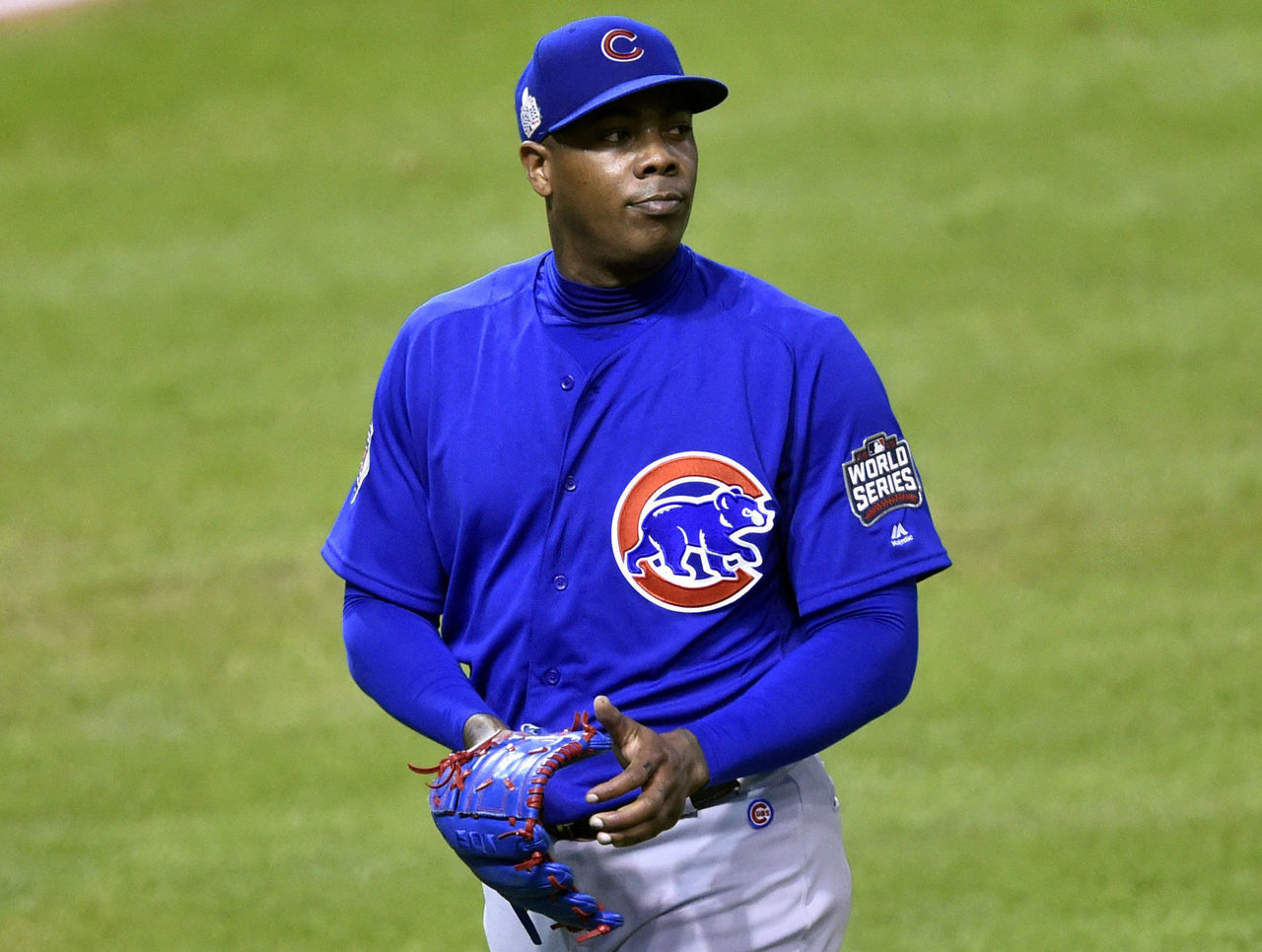 July 2016: Traded Gleyber Torres, Billy McKinney, Adam Warren to Yankees for Chapman
There's no denying Chapman was nails for the Cubs down the stretch in 2016 (1.01 ERA, 15.5 K/9 in 26 2/3 innings) and was a constant presence throughout the playoffs. Maddon squeezed every ounce of value out of Chapman as he appeared in 13 postseason games - all while nearly blowing it in Game 7 of the World Series.
But they sent Torres the other way for half a season from a reliever. Chapman was an elite reliever, but a reliever nonetheless. Meanwhile, Torres could be a fixture of the Yankees' offense for the next decade, and he's already a two-time All-Star. New York just went out and re-signed Chapman that offseason, anyway. Maybe the Cubs don't win the World Series without the flame-throwing lefty, but it's still a steep price to pay.
The Jose Quintana trade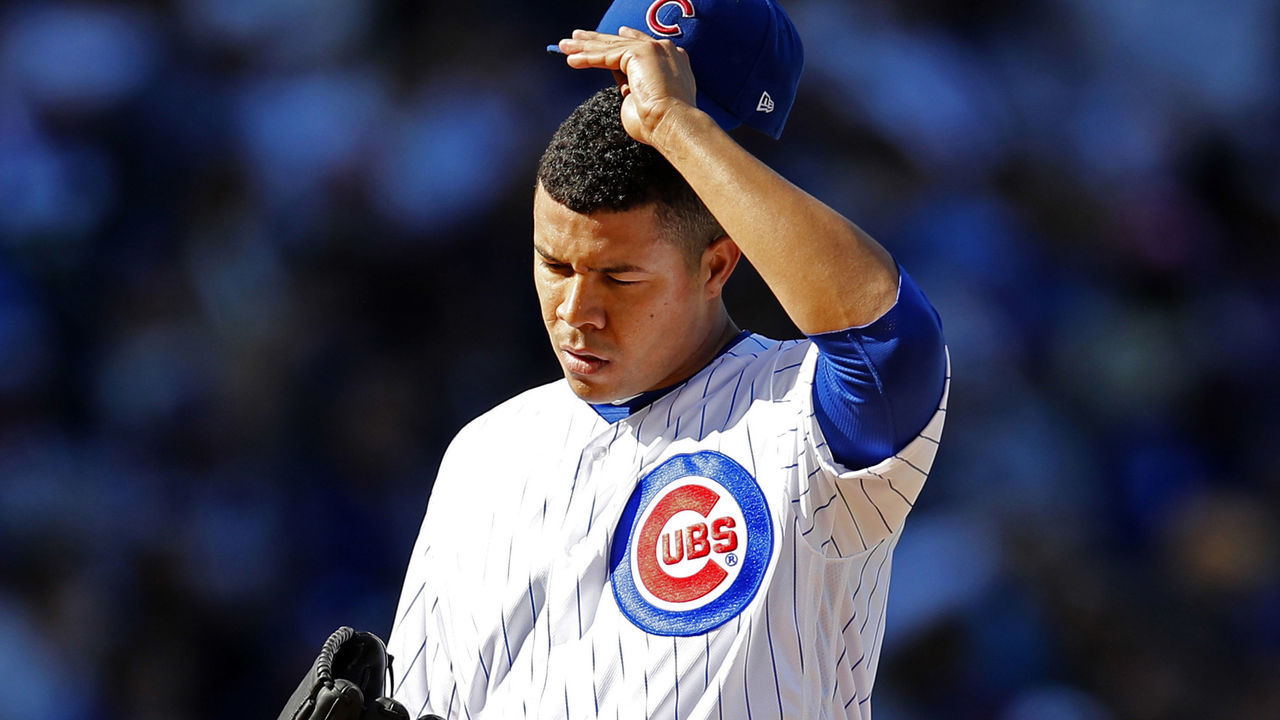 July 2017: Traded Eloy Jimenez, Dylan Cease, Bryant Flete, Matt Rose to White Sox for Quintana
History hasn't been kind to this trade. Jimenez and Cease were already top prospects, and this would have gone down as an overpay even if Quintana performed to his expected level. Unlike the Chapman deal, a championship didn't follow and Quintana didn't deliver.
Quintana scuffled when he moved across town after a steady run with the White Sox. His 4.24 ERA over 82 games wasn't bad but certainly not worth the acquisition cost of Jimenez.
The Tyler Chatwood contract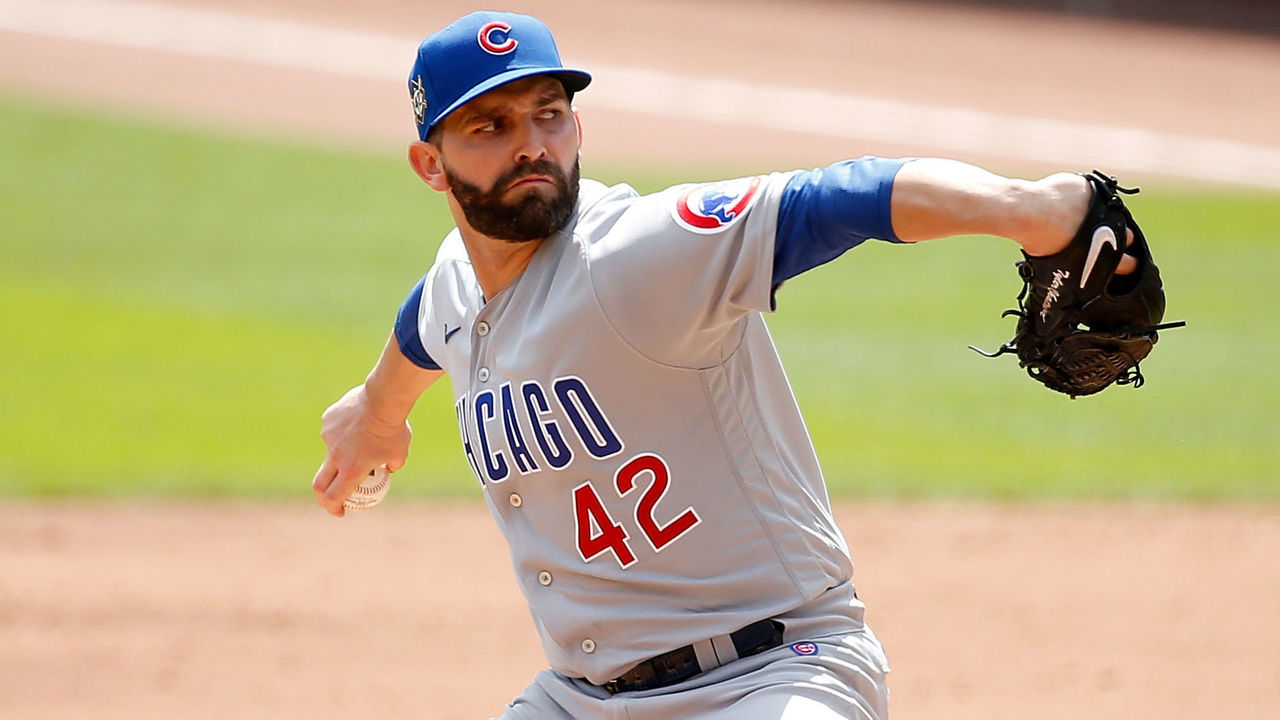 Dec. 2017: Signed Chatwood to a 3-year, $38-million contract
The less said about the Chatwood deal, the better. They signed a right-hander with command issues and a career 4.31 ERA to a massive deal, and he never really found his footing. He was solid in 2019 (3.76 ERA, 1.33 WHIP) but that was spent mostly coming out of the bullpen, which wasn't the role he signed for.
The Yu Darvish contract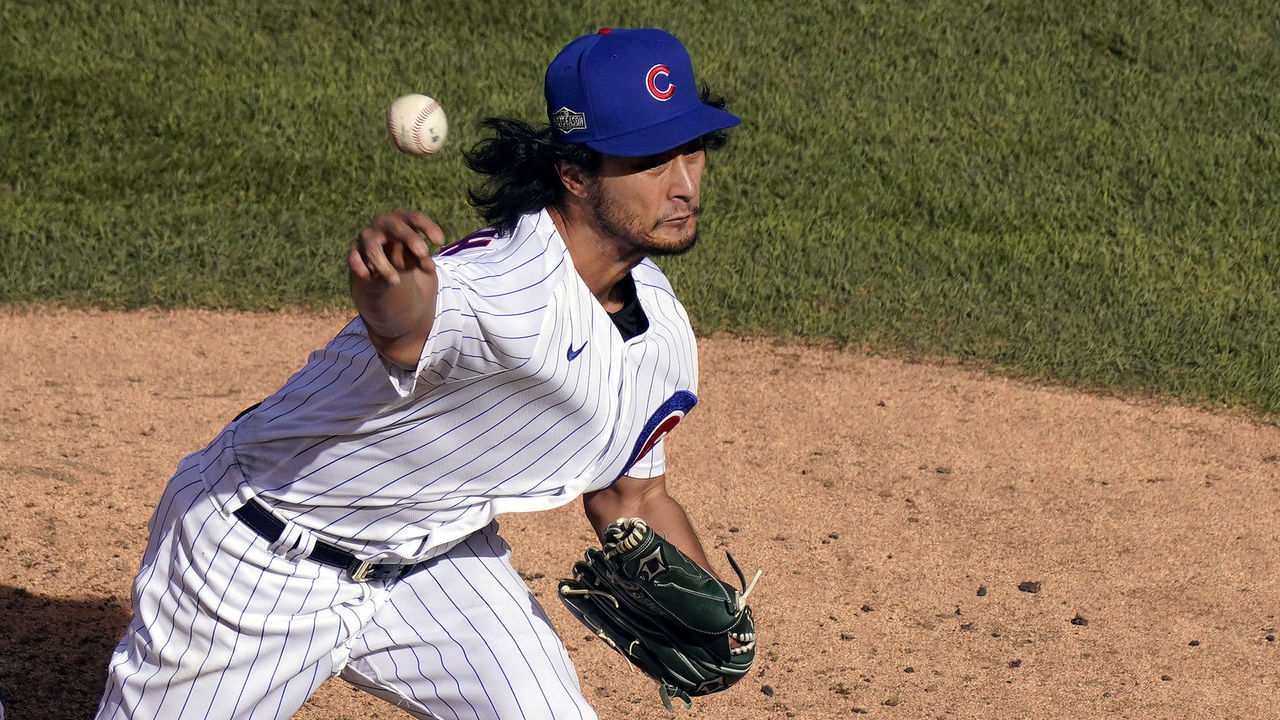 Feb. 2018: Signed Darvish to 6-year, $126-million contract
This initially looked catastrophic and may have been in the running for Epstein's worst move. Thanks to Darvish's resurgence beginning partway into 2019 and through a splendid 2020, that honor still belongs to the Quintana trade or the next transaction on the list.
Darvish walked four or more batters in six of his first eight starts in 2019. Since then, he hasn't issued more than three free passes in a single outing over 35 starts. He's 12-8 with a 3.06 ERA and 11.48 K/9 in his last 218 innings of work. Still, as the team has started to cry poor while stepping away from aggressively working free agency, it's hard not to look at Darvish's contract as a major handcuff - or scapegoat - for this newfound frugal approach.
The Craig Kimbrel contract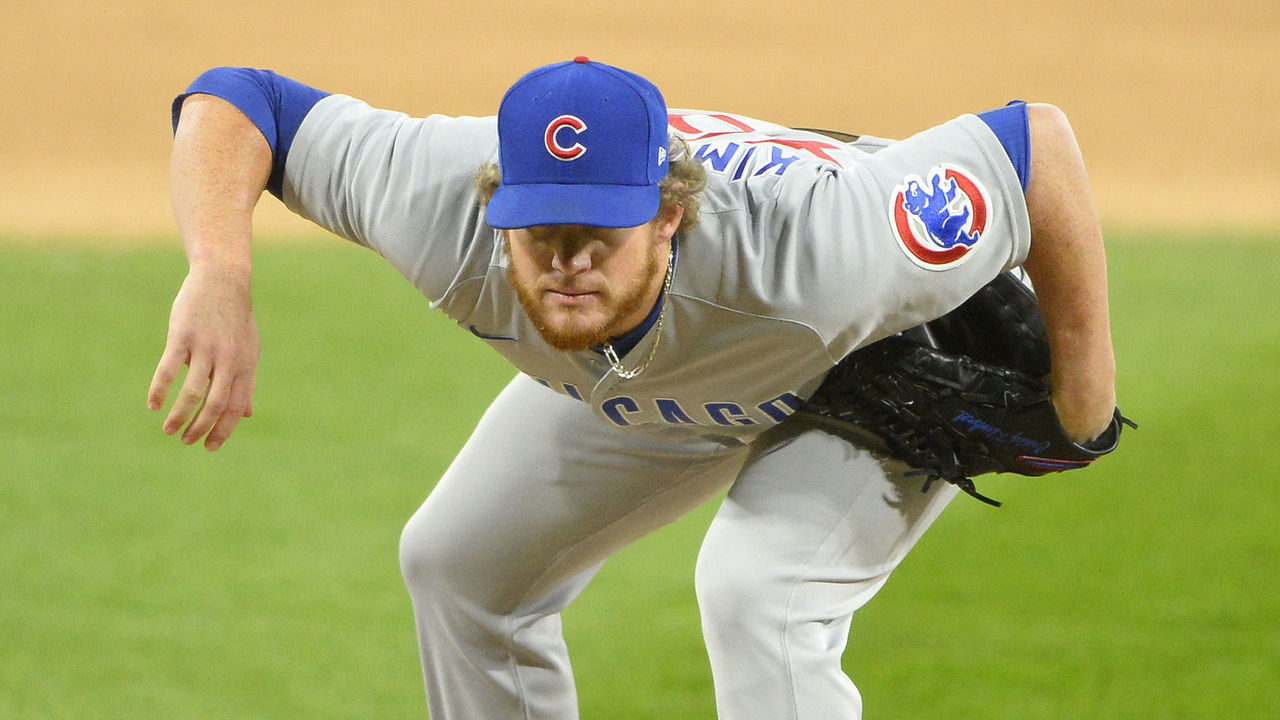 June 2019: Signed Kimbrel to 3-year, $43-million contract
Then again, had the Cubs not locked up $43 million on Kimbrel, perhaps things would be different. It's hard to argue with the thinking behind this contract. Kimbrel, the best closer of his generation, was coming off a strong season in Boston, where he posted a 2.74 ERA while converting 42 saves.
The Cubs waited to sign him until after the draft. He proceeded to post a 6.53 ERA over 23 appearances. It seemed like his struggles may have been attributable to the late start, but he was hardly better in 2020 (5.28 ERA). He could theoretically rebound with one year left on his contract, but the investment return has been minimal and possibly prevented Chicago from pursuing other reinforcements.
The Nicholas Castellanos trade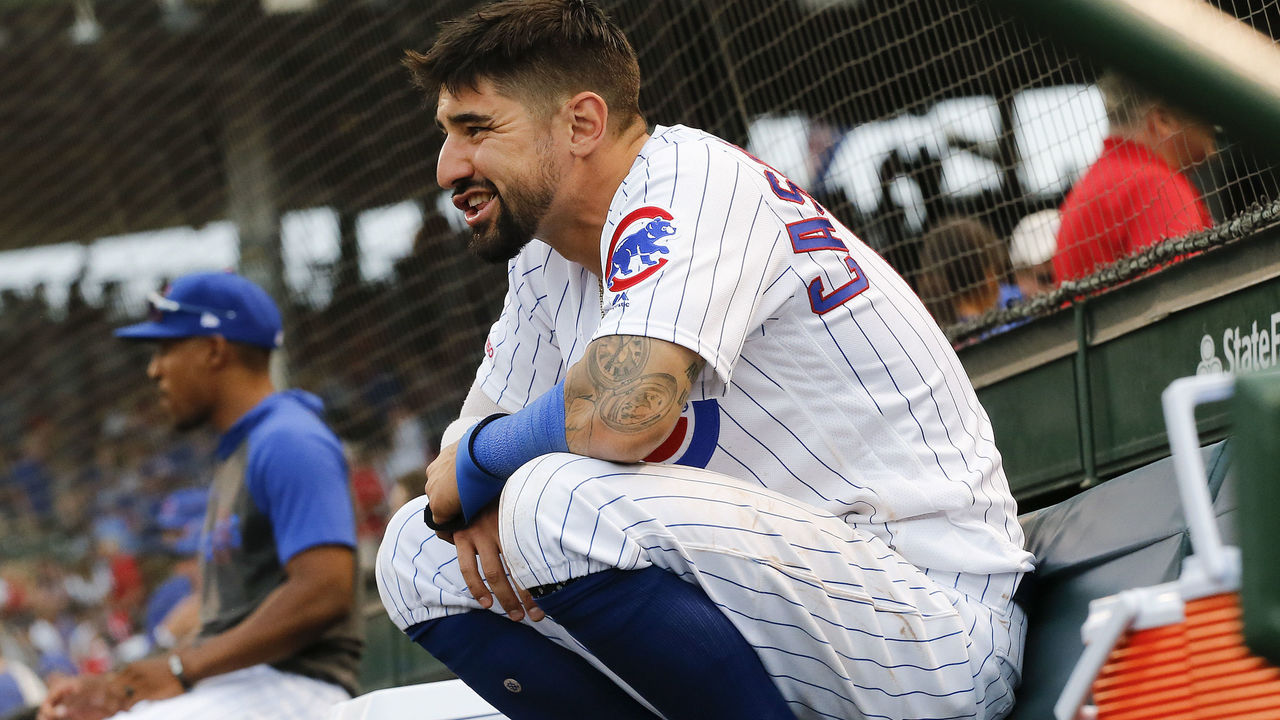 July 2019: Traded Alex Lange, Paul Richan to Tigers for Castellanos
Epstein turned a pair of minor leaguers into half a season of Castellanos, and it's bittersweet. He was Chicago's best player down the stretch in 2019, with 16 home runs in 51 games. But the Cubs finished the year going 11-16 in September and missed the playoffs. Castellanos signed a long-term deal with the division rival Cincinnati Reds in the offseason to put extra salt in the wound.
The 2019 offseason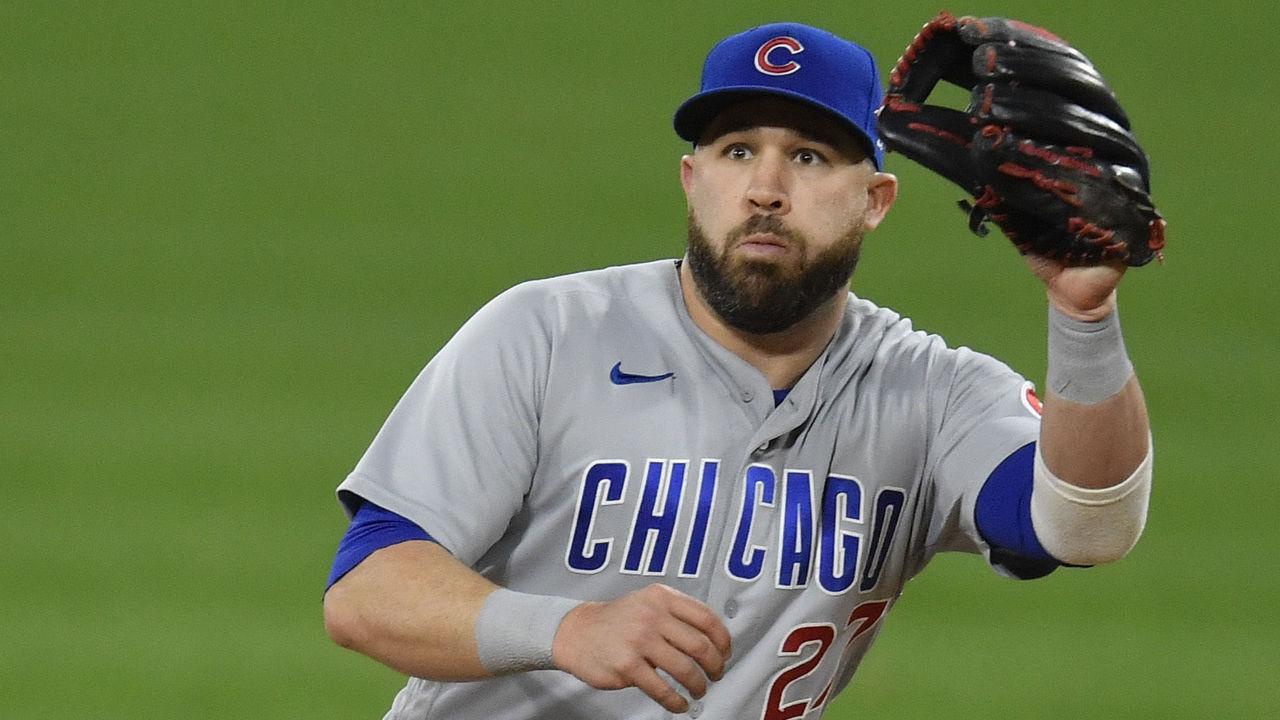 Whether it was the contracts to Lester, Darvish, Heyward, Kimbrel, Chatwood, or a collection thereof, the Cubs were pretty silent last winter. Jason Kipnis and Jeremy Jeffress represented the biggest additions while Chicago let Castellanos jump ship to the Reds.
Epstein built a team that won a World Series but looked poised, on paper, to form a dynasty. But championships aren't won on paper, and it seems like the club may tear it all down with Bryant, Baez, Rizzo, and everyone else apparently available for the right price. Obviously, no Cubs fan would trade away the 2016 title for anything, but the aftermath has been frustrating when hopes were so high.