'Chills down my spine': Toronto athletes reflect on reuniting with fans in 2021
Getty Images / Photo illustration by Nick Roy / theScore
Romano is the Toronto Blue Jays' homegrown closer. He recorded saves in three home venues in as many months last season, the club's travels mirroring his ascent through the minors. Playing in Florida and Buffalo at Toronto's Single-A and Triple-A fields, respectively, the Blue Jays scratched out a combined home record of 22-22, achieving adequacy while in limbo.
Romano likes Buffalo. He knows the restaurants and was already familiar with Sahlen Field, the single-deck park downtown. But he wanted what he couldn't have. The Canadian border was nearby - 10 minutes from the field by car - but impassable.
"It's a great city," Romano said of Buffalo. "But it's not home."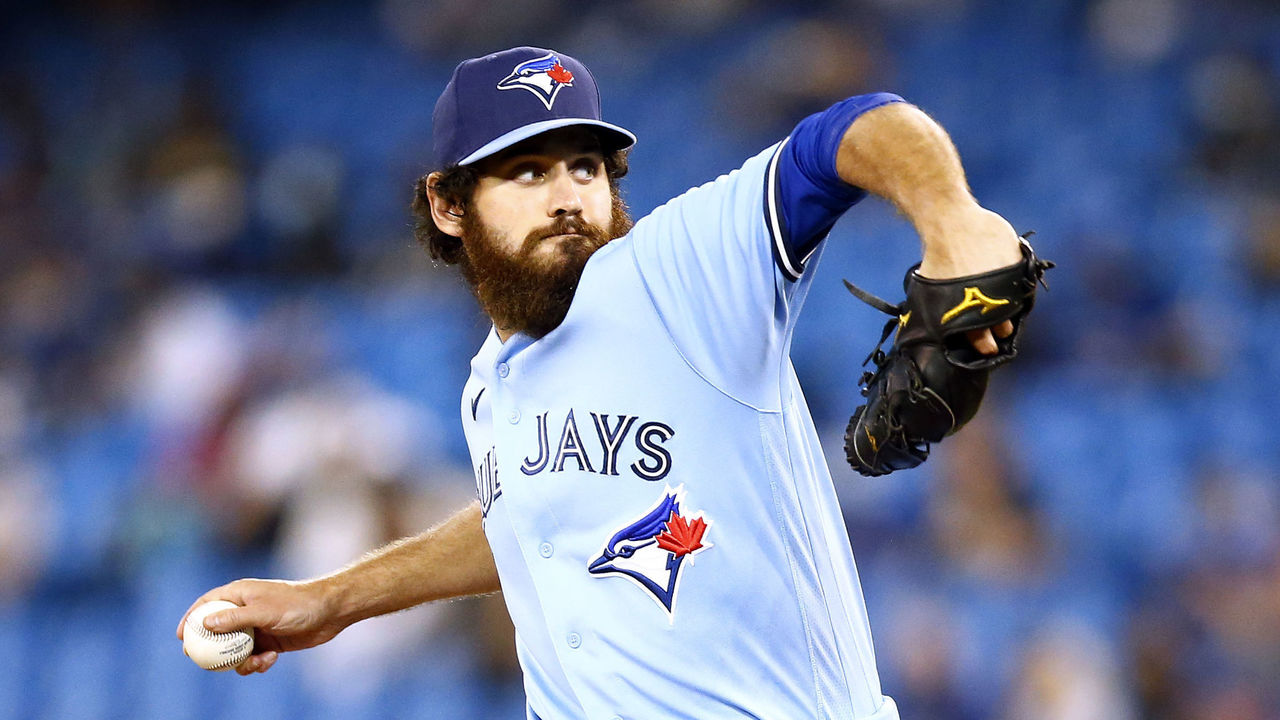 Home as they know it eluded Toronto's teams for much of 2021. COVID-19 vaccination took time to become ubiquitous, so the NHL's North Division teams played in empty rinks from January to May, welcoming fans back only as the Montreal Canadiens bounced the Maple Leafs from the playoffs. Denied government permission to play at Scotiabank Arena, the Raptors decamped to Tampa for a season. They weren't far from the Blue Jays' Dunedin base.
Toronto's experience was unique even as the pandemic nixed sports spectatorship everywhere. In 2020, most of the fans at baseball games were cardboard cutouts. Floating heads were beamed electronically into the NBA bubble. Normalcy was promised when the calendar turned - and it happened for most people. But Canadians had to be patient for longer.
Players compete at a remove from their adoring onlookers. Walls, plexiglass, and sidelines uphold this divide. But what happens when the distance between a team and its fans becomes much greater? What does it feel like to play a season on shaky footing - living out of suitcases, having no one there to cheer you on - and then go home?
"It's been a blessing for us, man, to get that love back in the arena," Raptors guard Fred VanVleet said last week - before COVID-19 cases surged and Ontario halved venue capacity.
"It's light-years better than playing in front of nobody on the road," Raptors head coach Nick Nurse said recently. "Playing in Tampa in front of nobody or playing in front of 3,000. Going to San Francisco last year, there was nobody in the streets at all. It's so far away from all that stuff."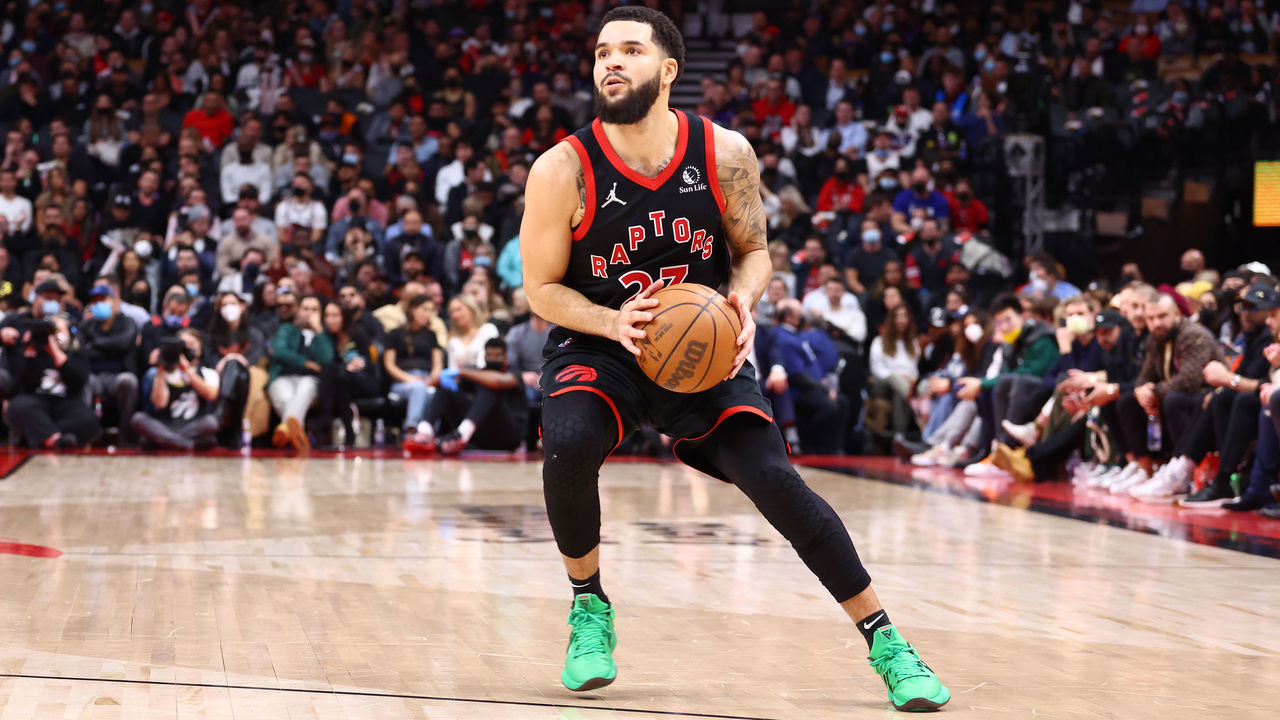 When the pandemic struck in 2020, the Raptors trained in Orlando for the month preceding the bubbled postseason. They returned to Florida last December - the first NBA team displaced from its market since Hurricane Katrina forced the then-New Orleans Hornets to relocate to Oklahoma City from 2005-07. The Raptors took over the fourth floor of the JW Marriott hotel next to Amalie Arena. They practiced in a ballroom with chandeliers overhead.
At the arena, the locals admitted under strict attendance limits tended to root for the opposition. A midseason COVID-19 outbreak sidelined VanVleet, Pascal Siakam, and the coaching staff. The Raptors went 1-13 in March, presaging a final record 18 games below .500 and their first losing season in eight years. Kyle Lowry barely took the court from that point forward.
Up north, the Maple Leafs holed up for consecutive days in Montreal, Vancouver, and Canada's NHL cities in between, playing baseball-style series to minimize travel. They won 18 of 28 home games and 17 of 28 on the road. Barren and sanitized, no rink conferred much of a home advantage. Scotiabank Arena was eerie, not electric.
"It kind of sucked," said Maple Leafs forward Wayne Simmonds, the 14-year NHL veteran from the suburb of Scarborough, who signed with Toronto in the fall of 2020.
"Toronto being my hometown, I wanted to play for the Leafs. Part of that was the experience of having fans in the stands. Having my friends and family be able to come watch me. My wife and my daughter. Unfortunately, last year, it just wasn't reality."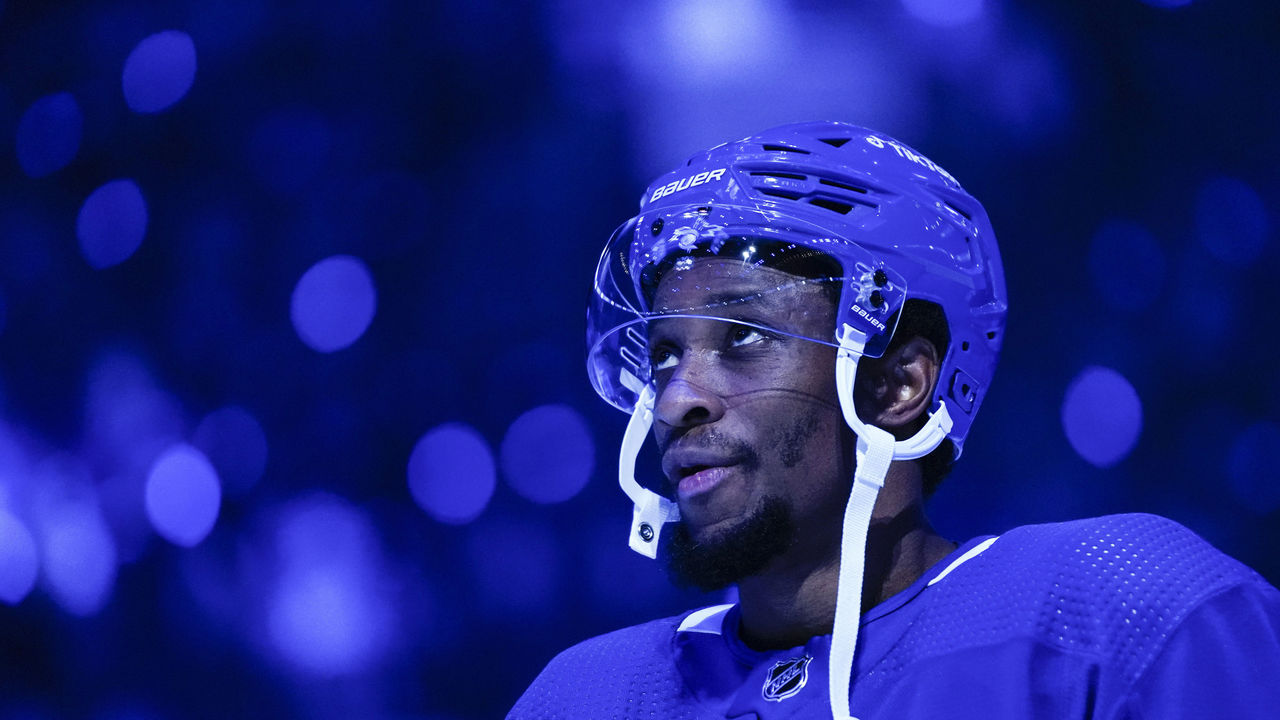 This season began differently. Before the Omicron variant prompted 50% capacity, the Maple Leafs and Raptors had returned to filling almost every seat.
"I felt like my first real game was when we stepped on the ice this year," Simmonds said last week. "The building was buzzing. I've played in Toronto before, obviously, on the visiting side. I didn't think the fans were that loud, particularly. But when we stepped out on the ice, and we did those (player) introductions, it sent chills down my spine."
Romano grew up in Markham, Ontario, close enough to run the bases on kids' days at what was then the SkyDome. Drafted out of college in 2014, he stuck with the big club in 2020 for the 60-game season the Blue Jays spent based at Sahlen Field. Players were grateful Buffalo accommodated them. Blue Jays fandom is common there, though New York Yankees and Boston Red Sox fans - just as they did in Dunedin in April and May - swarmed Sahlen on some nights in June and July.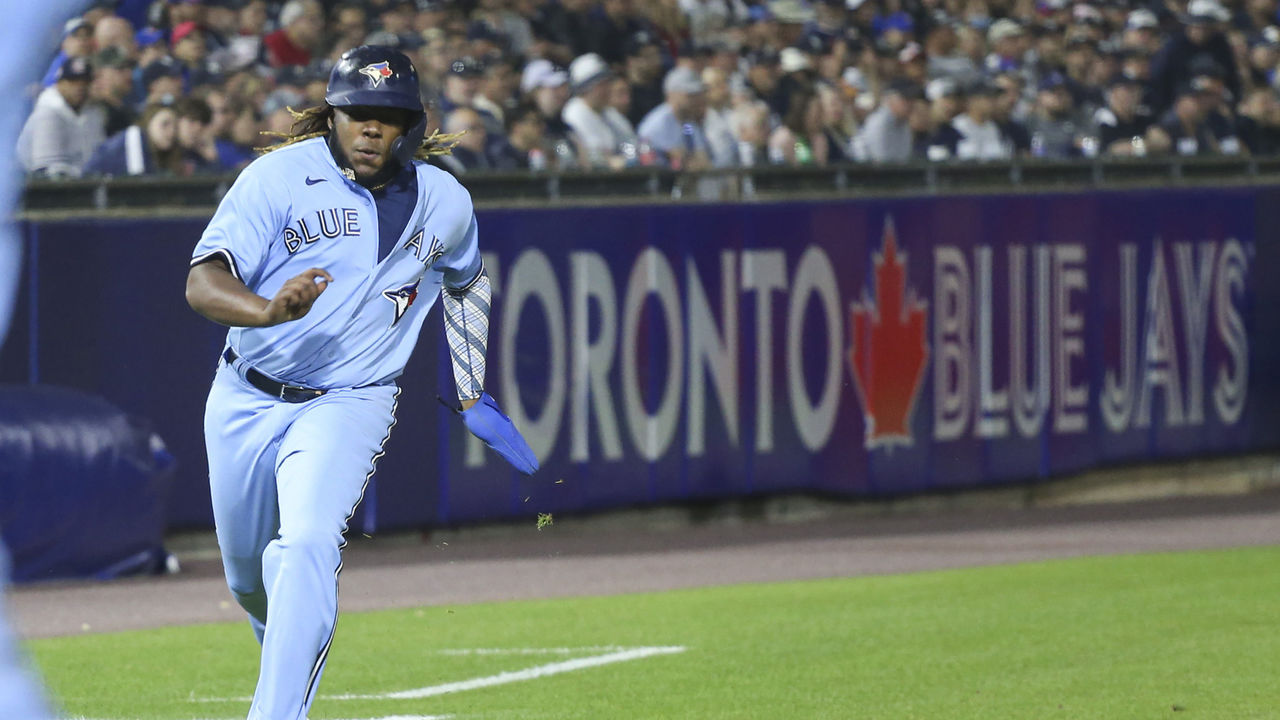 Nothing excuses Toronto's middling start to 2021, Romano said. Once the team received approval to return home, though, "everyone got rejuvenated." Allowed to host 15,000 fans starting on July 30, the Blue Jays reeled off 25 wins in 37 games at the Rogers Centre. They finished with 91 wins and stayed in the American League wild-card chase until the season's last at-bat.
"We are human. You try to tune (the noise) out as much as you can when you're on the field," Romano said. "But it does make a difference having your hometown crowd really cheering for you. As opposed to when you're going on the road and everyone wants to see you do bad."
Before Toronto's teams could return home, silver linings became discernible as each squad's season went on. Simmonds enjoyed the extended stopovers in opponents' cities, a novelty in the NHL. Facing the same six Canadian clubs also fanned the flames of new and dormant rivalries.
"Winnipeg, we wouldn't have maybe as much animosity between the two of us if we hadn't played 10 times last year," Simmonds said. "We got the opportunity to play teams from the west that we don't usually play and reignite some of the passion - some of the fire - that the guys have."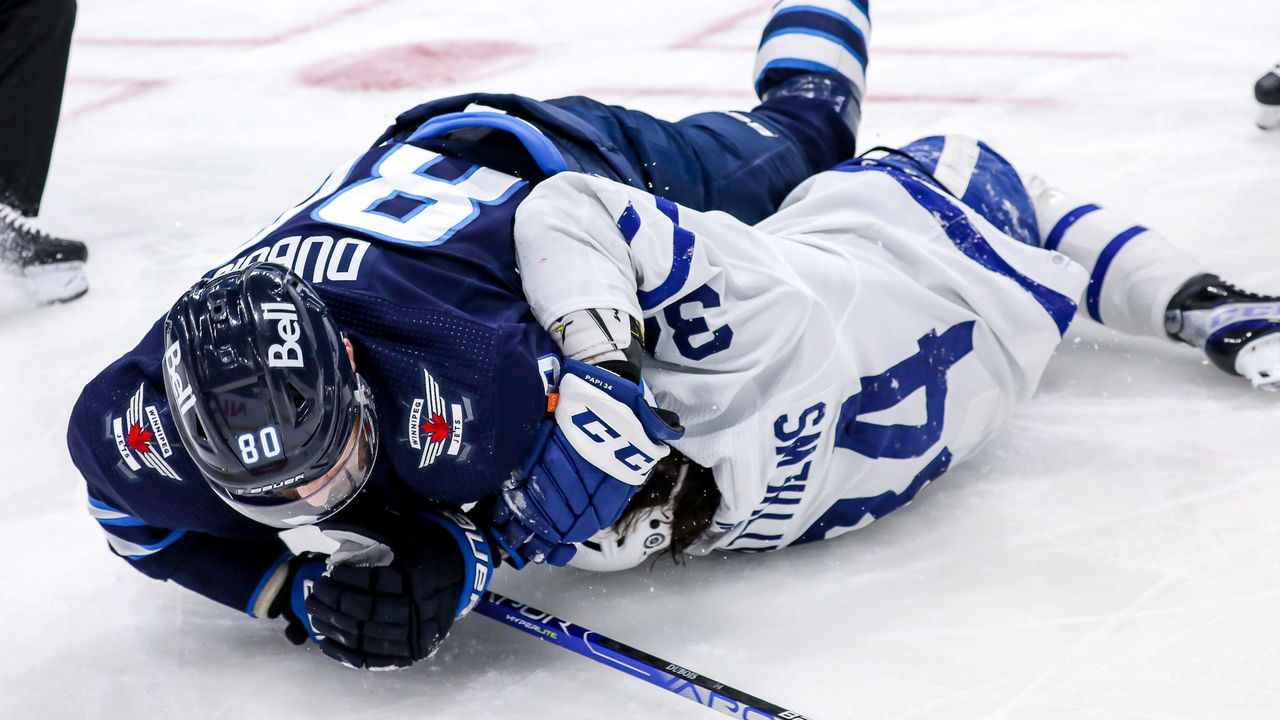 At the end of the Raptors' Tampa sojourn, VanVleet told reporters that the city was great. The residents and arena staff were welcoming. He'd spotted an alligator from his rented house's back porch. It didn't snow. But he described the season as inconsistent - logistically, medically, emotionally. He spent weeks in the spring wishing it was over, pining for familiar routines and for "where we're supposed to be."
A couple of weeks ago, Nurse shared his perspective on the homecoming.
"This is the first time in ages that I feel like I'm back in a rhythm. I come to practice, go to work, go home, play with the kids, put them to bed, and then get in front of my TV and start locking in on watching games," he said.
"I was just enjoying game-surfing last night. I haven't had much of a chance to do that, for whatever reason, in the environment that I'm used to."
Beyond Toronto, one lamentable trend emerged when fans returned to games: Fewer of them could control their impulses to misbehave.
A pattern emerged during the opening week of the NBA playoffs. In Utah, three people in the stands made racist remarks to Ja Morant's parents. In Philadelphia, a season-ticket holder poured popcorn on Russell Westbrook's head. One Madison Square Garden patron spat on Trae Young as he waited to inbound the ball. At TD Garden, one spectator hurled a water bottle at Kyrie Irving, triggering assault and battery charges.
Then someone ran onto the court midgame in Washington to slap the backboard. He came up short, and security tackled him.
Less serious misadventures included the New York Mets' tiff with boobirds. Emboldened by a couple of wins that snapped a 2-12 skid, some players aimed thumbs-down gestures at the Citi Field crowd. Second baseman Javier Baez outlined his logic: "When we don't get success, we're going to get booed, so they're going to get booed when we're a success."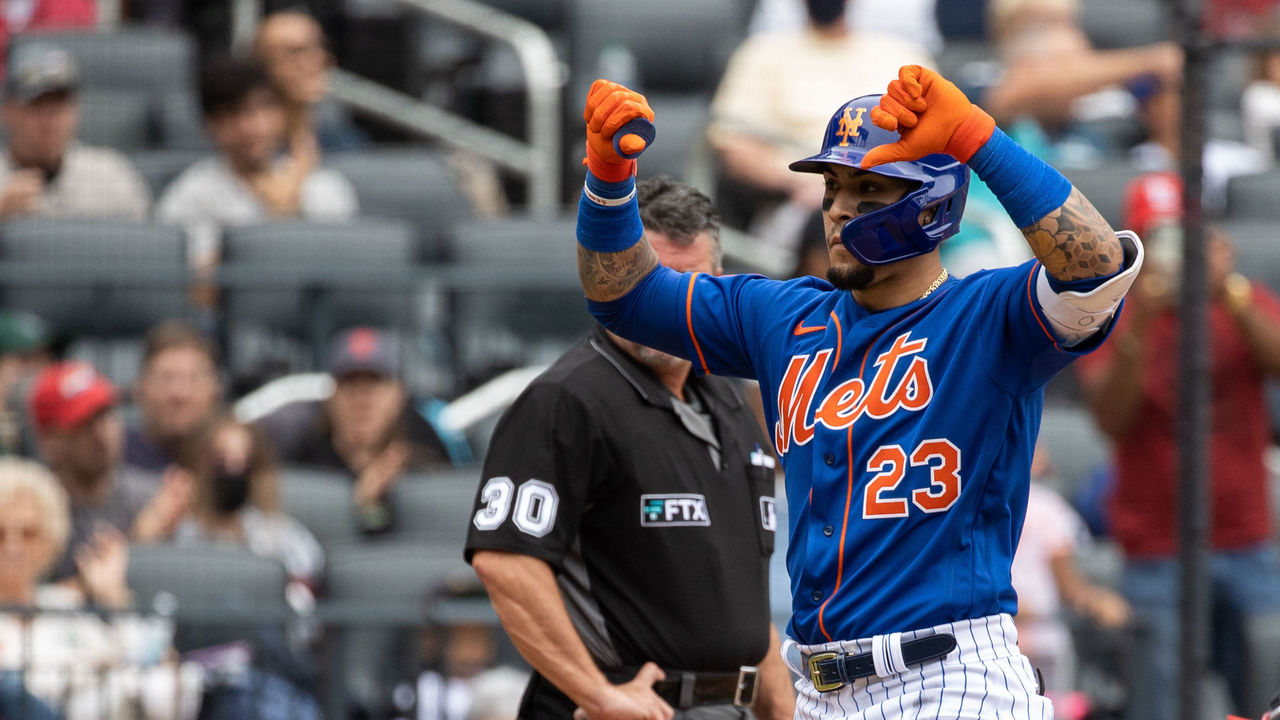 That same Sunday in August, Bryson DeChambeau walked uphill to the clubhouse at the PGA TOUR's BMW Championship, sour after missing birdie putts on three straight playoff holes. "Great job, Brooksie!" one heckler yelled, staking out a side in DeChambeau's feud with Brooks Koepka. DeChambeau spun and shouted at the fan to "get the f--- out!"
These scenes coalesce and present a dilemma to Daniel Wann, a Murray State psychology professor who studies sports fandom. Scientists don't draw definitive conclusions from small samples. But it sure seems clear this friction was a product of the times.
"Look at it this way: These fans, for the previous 12 months or so, all of their interactions were via online communities and social media. It's pretty easy to be, let's say, less than civil in those scenarios," Wann said.
He added: "Maybe some of them got used to the freedom that you have and the anonymity that you have when you're online. ... But now we see (this misconduct) dying down. Maybe people realized, 'Oh, yeah, I should behave myself. I can't just hide behind my computer screen.'"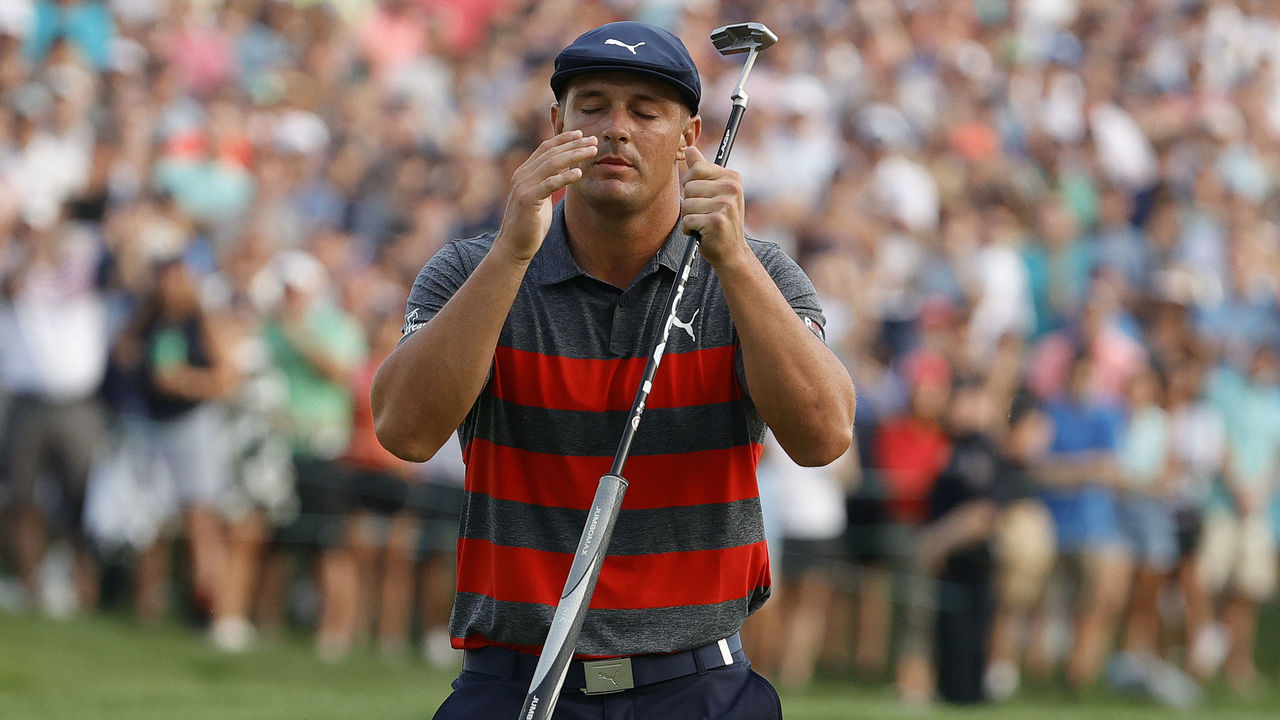 At many more games and tournaments, good manners have prevailed. The same goes for the thrill of having fans back in the action.
Simmonds feels this in warmup when his wife and daughter tap on the glass. In October in Chicago, during the Maple Leafs' first U.S. trip since March 2020, he bounced on his skates as fans cheered Jim Cornelison's operatic national anthems. Games crackle because people watch them live, he said. They add oomph.
Romano agreed.
"The fans definitely mean more," he said. Before the first pitch on July 30, avid Blue Jays supporters welcomed players back in a video that aired on the Rogers Centre jumbotron. They thanked the ballclub for enlivening the city, diverting their attention, and giving them cause to jump off the couch.
"You don't think of that sometimes when you're playing," Romano said. "Some people use sports as their outlet to escape."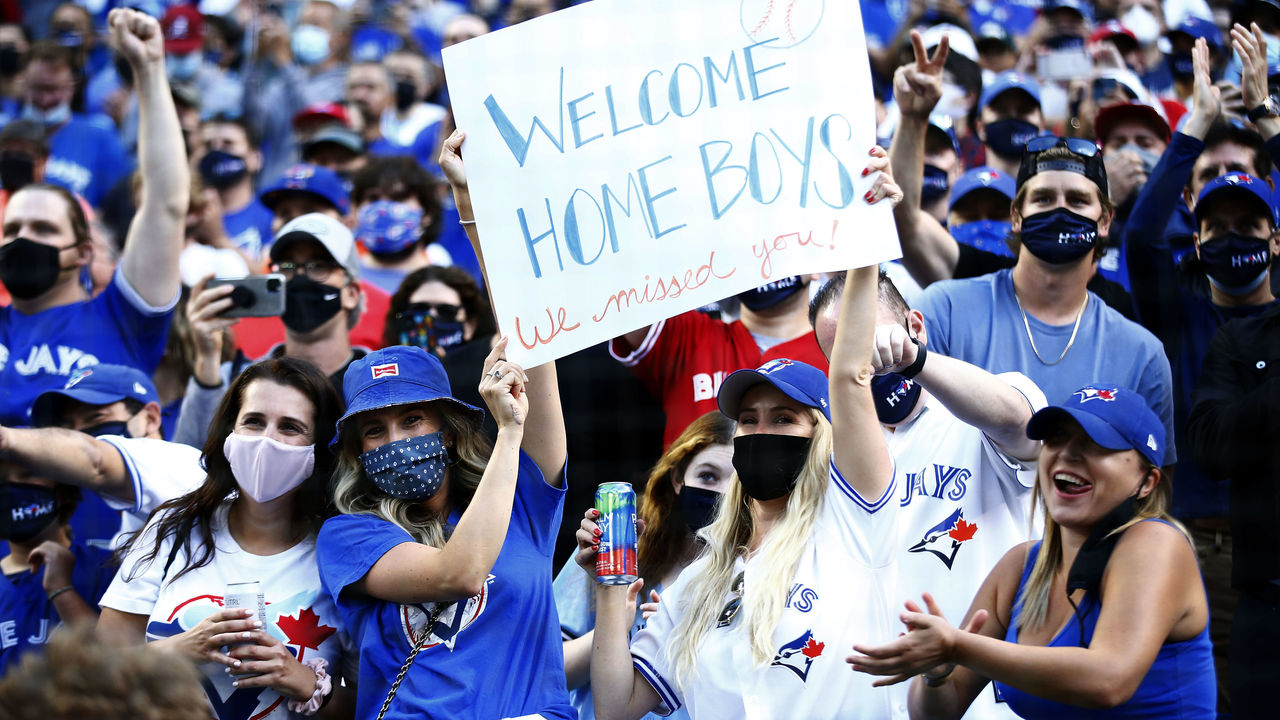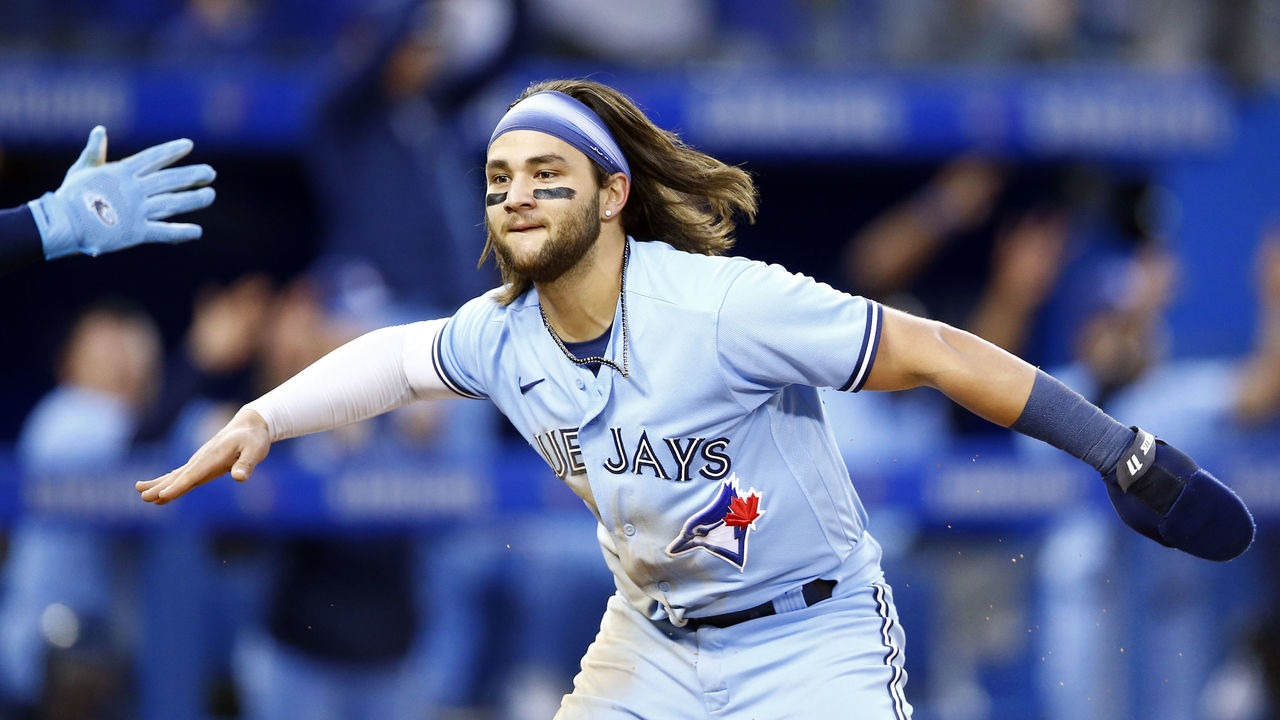 Some fans haven't raced back to the stands. Piped-in crowd noise is a 2020 relic, and Wann said arenas have looked and felt as they're supposed to. But they are a little emptier than usual. As of last week, attendance in nine NBA markets and 13 NHL cities was down by more than 10% compared to 2018-19 - the last uninterrupted season. There are other factors, but not everyone is comfortable thronging indoors as the pandemic continues.
Wann shared a rosier counterpoint: All things considered, 10% isn't much of a drop.
"If I was in charge of putting rear ends in those seats, I might be concerned," Wann said. "(But) to say that your attendance is 90% of what it was before a global pandemic - I mean, doesn't that tell you just how important fandom is to people?"
Last week, COVID-19 outbreaks upended the NBA and NHL seasons. Health protocols sidelined dozens of players in each league, including Van Vleet, Simmonds, and other members of their respective teams. Some NBA games and cross-border NHL matchups were postponed, and the NHL is pausing early for the holidays. The end of the year feels like the beginning.
The Maple Leafs blew Game 7 against Montreal last spring, but as their season pauses, they again rank high in the NHL in points, goal differential, and home wins. Lowry's departure has forced the Raptors to retool. Half the team didn't experience the Tampa season. Half the team is under 24. To try to climb the standings is to weather growing pains - pains like starting this season 2-8 at home before improving to 7-9.
"These young guys are understanding what it takes to use the crowd and get the crowd into it," VanVleet said last week.
"When we're at our best, this is probably the best home court you can find in the NBA. I just want these guys to be able to experience that. We've got to be a good team to experience it at its best. I think we're getting there."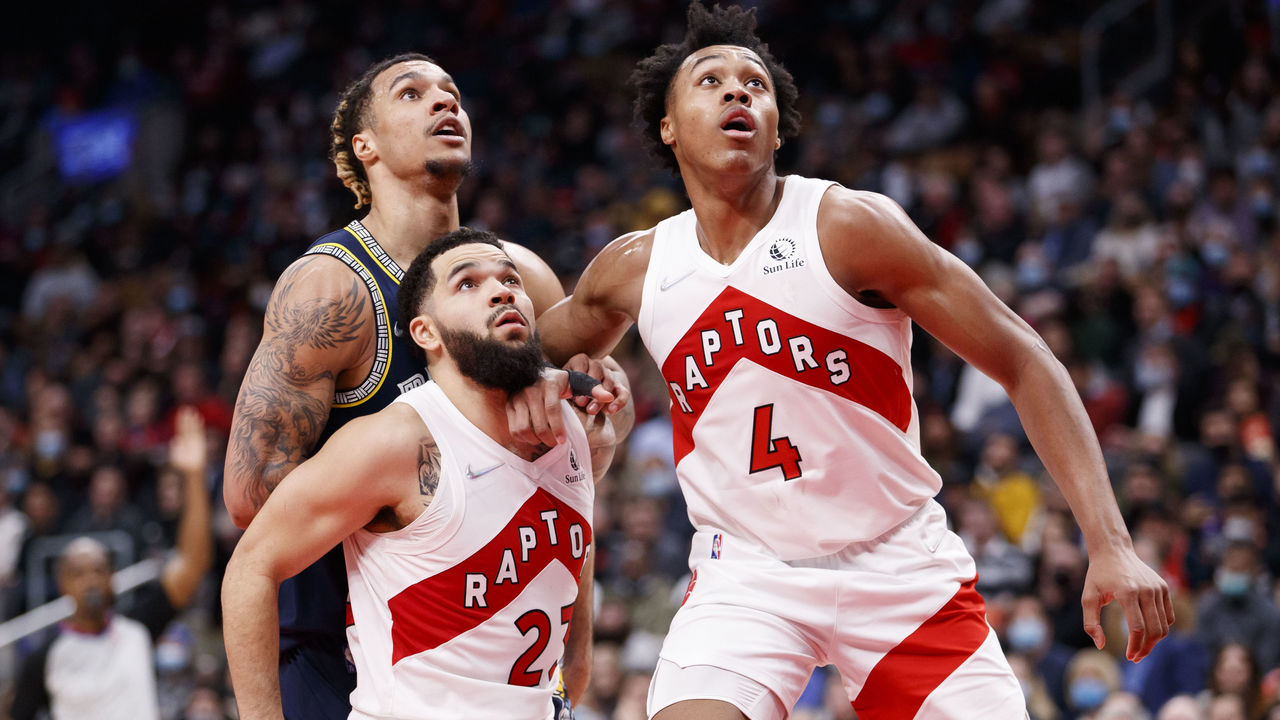 With baseball on hold, the Blue Jays wait. Before the lockout, the 91-win team that missed the playoffs moved on from Robbie Ray, the departed AL Cy Young winner, by extending Jose Berrios and agreeing to pay Kevin Gausman $110 million over the next five years. The front office has signaled, as Romano puts it, that 2022 is "go time."
As he made the point, his mind wandered to 2016. Romano's minor-league season was over that October when he took in the Blue Jays' ALDS finale against the Texas Rangers. Capitalizing on an errant double-play throw in the 10th inning, Josh Donaldson scampered home to secure Toronto's series victory. The crowd erupted, and Romano saw the rubber beads dance on the Rogers Centre turf.
He wants to witness that in uniform. He got a glimpse in September when the playoff chase crescendoed and capacity for Toronto's last homestand doubled to 30,000 people.
"It felt like 50," Romano said. "But I can only imagine what 50,000 will feel like again."
Nick Faris is a features writer at theScore.
Comments
✕
'Chills down my spine': Toronto athletes reflect on reuniting with fans in 2021
  Got something to say? Leave a comment below!