Day 1 MLB winter meeting takeaways: Verlander, Turner, Arraez
Major League Baseball's winter meetings are back after a multi-year hiatus due to COVID-19 and the lockout. It should be a wild week in San Diego as executives, agents, and players from across the league meet. Each night we'll provide our takeaways. Here's our reaction from Day 1:
Mets replace deGrom with Verlander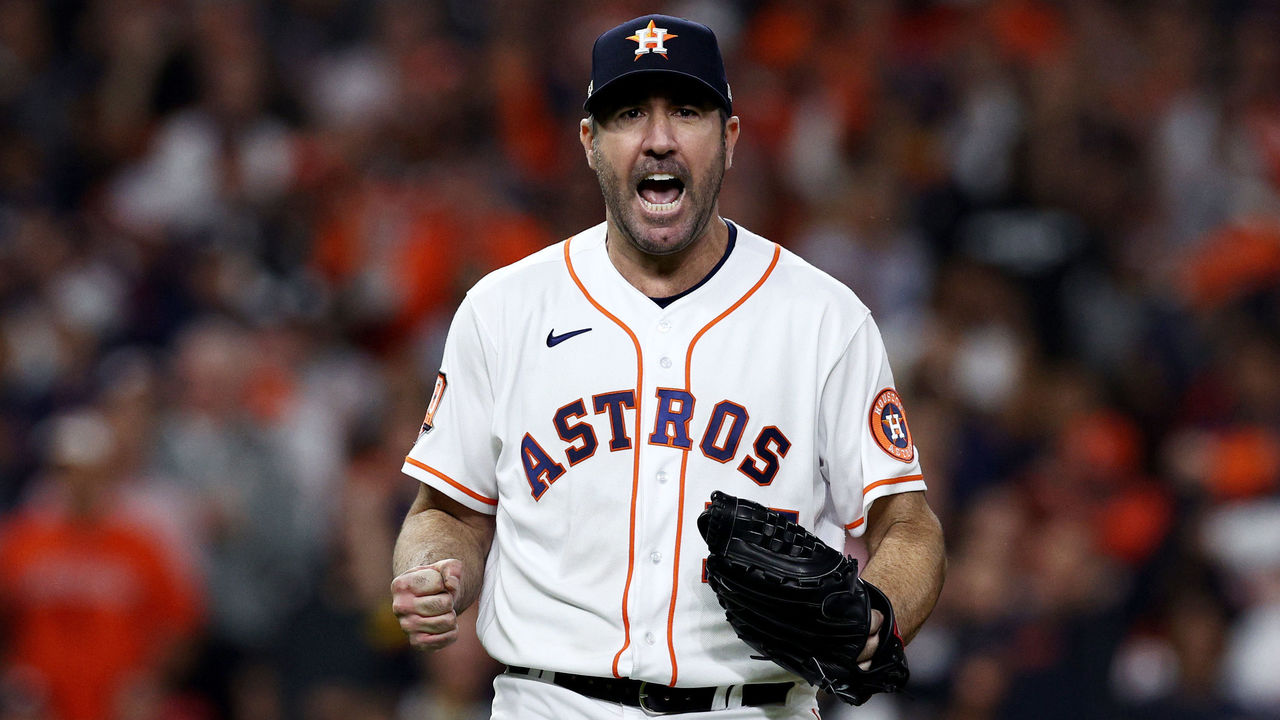 After losing Jacob deGrom to the Texas Rangers on a five-year, $185-million contract, the New York Mets had to do something to fill the void in the rotation. And landing the reigning AL Cy Young winner doesn't sound like a consolation.
It cost a lot to reel Justin Verlander in, with New York inking the pitcher to an $86.6-million deal that ties him with new (and former) teammate Max Scherzer for the highest average annual value ever. But if there's one team where money is truly no object, it's the Steve Cohen-run Mets. Paying Verlander whatever he wants for a shot to win in 2023 would be smart business for any team. It's what the nearly 40-year-old can provide beyond those years that's concerning, and there could be some reason for buyer's remorse.
First, Verlander is merely 26 months removed from undergoing Tommy John surgery. Sure, 2022 showed he recovered, but that's an alarming procedure to undergo at his age.
Second, while he dominated enough to win a Cy Young - and he certainly deserved his third nod - his strikeout stuff regressed for some reason. Part of what made him such an amazing midseason addition to the Houston Astros in 2017 is that he immediately ramped up his Ks to personal bests in an already magnificent career. After eclipsing a 35% strikeout rate from 2018-20, Verlander regressed to 27.8% this past season. With added shift restrictions next campaign, pitchers who miss bats could be at an added premium. Verlander might not be that guy anymore.
That being said, his velocity bounced back to pre-surgery norms. There's a case to be made that Verlander traded some whiffs for better command. It obviously paid dividends as he slashed his home run rate to 0.62 per nine innings pitched - his personal best since 2010. Perhaps his lack of reliance on strikeouts is overblown.
Lastly, the $35-million option for 2025 - with Verlander entering his age-42 season - is somewhat worrisome. That becomes a player option at 140 innings pitched in 2024, which seems easily achievable. And maybe that's worth it for the Mets considering the added value in the second year of that deal. But here's a list of pitchers who managed to play at 42 or older since the beginning of the new millennium:
| Pitcher | IP | ERA |
| --- | --- | --- |
| Jamie Moyer | 1134.1 | 4.53 |
| Bartolo Colon | 675.2 | 4.80 |
| Randy Johnson | 541.2 | 4.49 |
| Tim Wakefield | 424.1 | 5.03 |
| Roger Clemens | 423.2 | 2.53 |
| David Wells | 416.2 | 4.82 |
There are pitchers on this list whom Verlander can aspire to emulate, and he's already been a Hall-of-Fame level outlier. Clemens - heavily implicated for using performance-enhancing drugs - is the only one on the list who managed an ERA below 4.00, so that would be extremely difficult for Verlander to match. Perhaps he can attempt a Johnson-like final act?
The Mets' work isn't over yet. Verlander and Scherzer are great co-aces to lead a staff that includes Carlos Carrasco and Tylor Megill. But if New York wants to win a championship, it'll have to add depth and address Chris Bassitt's potential departure.
That's really what Verlander's deal might come down to. If he leads New York to a World Series next season, what he does in the two subsequent years almost won't matter. However, Mets fans might wish the front office invested in retaining deGrom if Verlander doesn't help the team win it all and costs nearly $78.5 million in 2024-25.
Phils land Turner on megadeal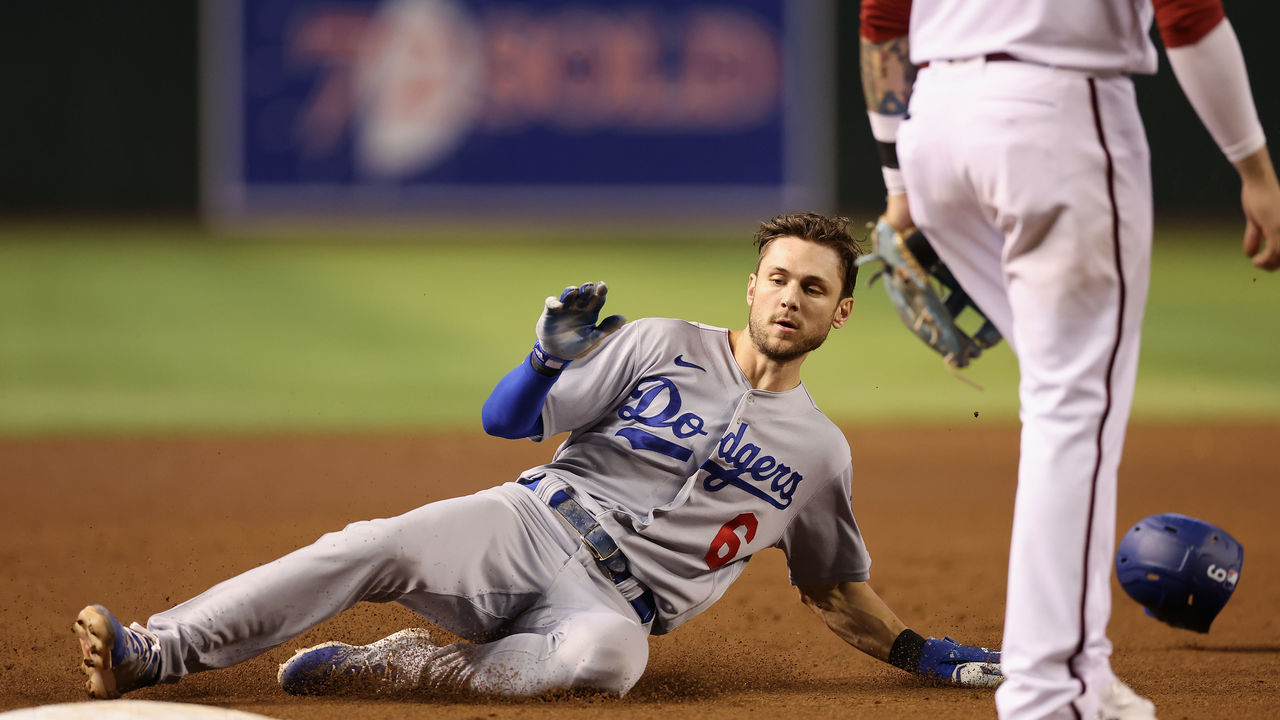 The reigning NL champs addressed their most glaring need in grand fashion, landing superstar Trea Turner on an 11-year, $300-million contract.
Let's break down the good about this deal first.
Off the top, we've seen massive deals already forked out this winter to some decidedly uninspiring players - the San Diego Padres re-signing reliever Robert Suarez to a five-year, $46-million contract comes to mind. But landing a top shortstop for $300 million seems decent.
There's no question it's a lot of money. However, when you consider Manny Machado got that much four winters ago, it's not nearly as bad. Plus, the Philadelphia Phillies got Turner to sign for one season longer, pushing the deal's average annual value down by over $2 million per year.
Moreover, there's a certain cost to appeasing your superstar. Bryce Harper is entering his fifth season of a 13-year, $330-million megadeal and played with Turner on the Washington Nationals. It's hard to imagine that Philly didn't at least partially consider Harper's opinion since that's the direction it went in, with Carlos Correa, Xander Bogaerts, and Dansby Swanson readily available on the open market and capable of playing shortstop at an elite level. That's important to maintaining trust between a front office and a clubhouse.
Lastly, let's talk about Bogaerts. Phillies president of baseball operations Dave Dombrowski reeling in a shortstop he's familiar with during their shared tenures with the Boston Red Sox made almost too much sense. But there are a lot of reasons to be thankful the Phillies avoided that temptation. For a team criticized for its defense all last season, Turner over Bogaerts is probably the smarter call. For his career, Turner has saved 36.9 runs, according to FanGraphs defense. Bogaerts substantially improved this past campaign, but he's a relatively poor defender, saving just 14.7 runs over a longer career than Turner.
Then there's the stuff to be slightly wary of.
Turner is relatively young as far as free agents go, but he'll be 41 in the final year of his deal and is older than Correa and Swanson. That's not crucial by any means, but speed is considered one of Turner's key tools, and it's not known to age especially well.
Turner is also attached to draft-pick compensation after rejecting a qualifying offer, but Correa isn't.
Finally, Turner is known for his all-around play, with no real weakness. And that shows up statistically. He steals bases, he hits homers, he almost won the NL batting title, and he plays solid defense at a premium position. The problem is, the advanced metrics at Baseball Savant indicate a slightly different story: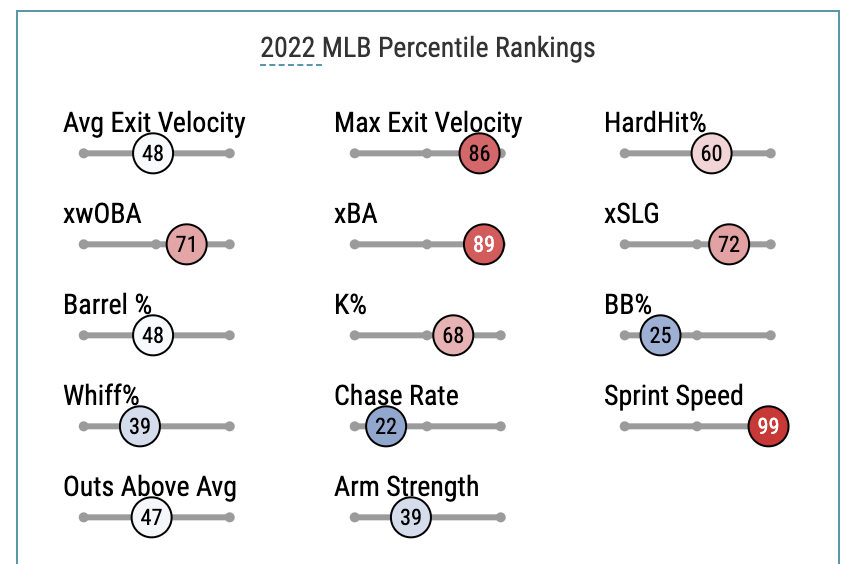 While he hits the ball very hard when he does get ahold of it, he also whiffs a shockingly large amount, doesn't exhibit very good plate discipline, and that really suppresses his overall barrel rates. Nobody would argue he isn't a great player, but this profile just isn't necessarily what people expect when they think of Turner.
Let's compare that to Correa who is over a year younger than Turner: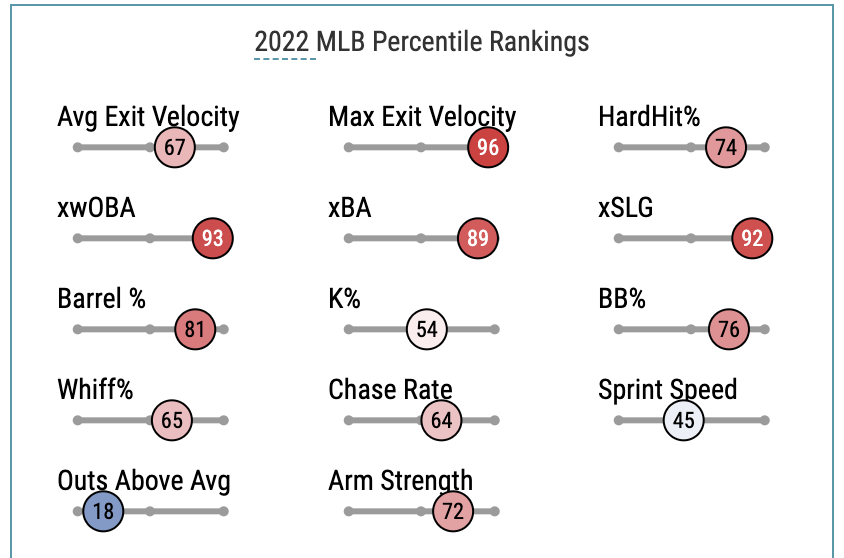 While he seemed to regress defensively last year with the Minnesota Twins and certainly isn't the runner that Turner is, his all-around batted ball profile bodes much, much better for continued success. Depending on what deal Correa lands, the case might be made that they threw their eggs in the wrong basket.
Twins put Arraez on the block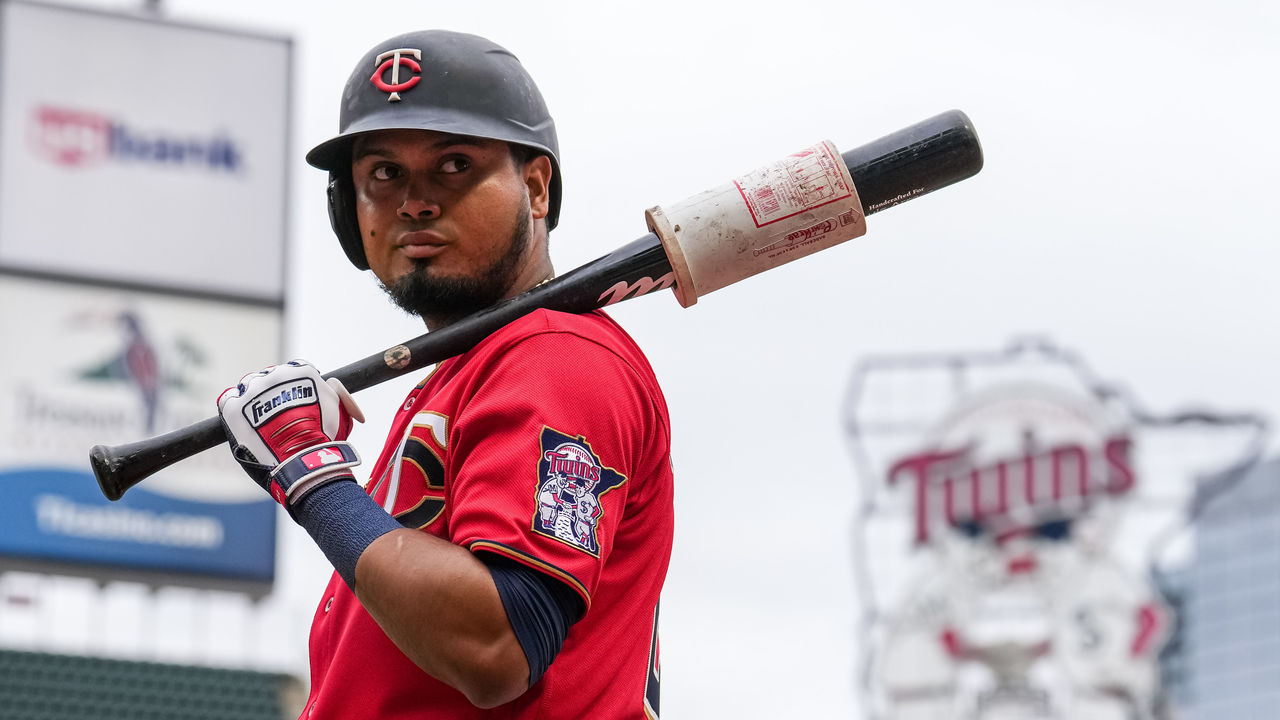 The Minnesota Twins desperately need more impact in their starting rotation, and it sounds like they're open to trading infielder Luis Arraez to accomplish that goal. Arraez is a throwback offensive player. The 25-year-old owns a career 120 wRC+ but has just 14 home runs across 389 games. He consistently puts pressure on opposing pitchers by putting the ball in play and avoiding strikeouts. He owns a lifetime 8.7% walk rate and has struck out only 8.3% of the time in his first four seasons. Although he doesn't offer much defensive value, Arraez would be an intriguing option for a team equipped with pitching depth and looking for an excellent contact hitter.
Minnesota has a projected rotation of Sonny Gray, Joe Ryan, Tyler Mahle, Kenta Maeda, and Bailey Ober. There are some quality arms in that mix, but the back end is a bit thin, even with Randy Dobnak as depth and Chris Paddack recovering from Tommy John surgery. The Twins could really benefit from finding more upside for a rotation that ranked 20th with a 4.11 ERA and 19th with a 4.03 FIP.
The timing of shopping Arraez is interesting, though, as MLB will restrict defensive shifts next season. It's not entirely clear what impact that will have, but contact hitters will seem to be the biggest beneficiaries and Arraez already won the 2022 batting title without any additional help. Giving the guy who led MLB with a 94.1% contact rate (and 96% contact rate on pitches inside the zone) even more ways to succeed seems like a reason to perhaps retain his services.
Although, perhaps the Twins are looking to sell high as he enters his arbitration years and is arguably so bad defensively that he might not be worthy of playing in the field every day. It's hard to justify using a team's designated hitter spot on a non-slugger, even if he's an elite contact hitter. Minnesota has options at second base without Arraez, with the young and inexpensive Nick Gordon the likeliest benefactor and Royce Lewis a potential option when he returns from injury. If prospect Austin Martin can show progress in the minors, he may also make sense at the keystone.
It's unclear what caliber of starter the Twins might get for Arraez or if many teams are willing to make that deal. It seems unlikely they could lure Corbin Burnes from the Milwaukee Brewers but could they convince the Miami Marlins to part with Pablo Lopez? Or perhaps the division-rival Detroit Tigers to move Tarik Skubal? We'll see.