Unique women's leagues upend old models for players and fans
Quinn Harris, Cooper Neill / Getty Images
It takes a certain optimism to launch a professional sports league in the middle of a pandemic, but nearly three years ago, amidst the uncertainty of truncated and canceled seasons, that's exactly what business partners Jon Patricof and Jonathan Soros did.
"We announced Athletes Unlimited on March 3, 2020. With the pandemic hitting right after that, it was a very trying and uncertain time," Patricof said. "This was always a very ambitious plan from the beginning. We were innovating on so many levels and doing things differently that we were able to be flexible and adapt - that has served us incredibly well."
The two had long been analyzing the current state of professional sports and by the early days of 2020 had arrived at a working hypothesis: sports leagues have a lot of room for improvement. With sports playing such a major role in our society, the pair believed everything from the athlete experience to fan engagement could - and should - be reimagined and optimized for ultimate engagement of both athletes and fans.
Their ideas were experimental: cede ownership and decision-making control to athletes, reimagine scoring models, and create a global community of fans who would come along for the ride. A fantasy? Not necessarily. From that seed of an idea, Athletes Unlimited was born, setting out to challenge our assumptions about professional team sports.
Three years later, the innovative experiment not only has launched leagues for female athletes in volleyball, softball, basketball, and lacrosse, but has flipped the rules and structures to put more power in the athletes' hands and freshen the fans' experience.
Optimizing for the fluid fan
Bucking tradition, Athletes Unlimited has done away with fixed rosters, emphasizing athletes over teams. Each athlete accumulates points weekly throughout their five-week seasons, which are played in one location for their duration. The top four players each week become team captains and lead a new, weekly draft.
Every draft is entirely athlete-led. No owners. No front office.
Athletes have a unique perspective on what abilities and personalities will create that on-court magic, and Athletes Unlimited leverages this to its fullest extent. "You just know people differently when you're in the fire with them," said Lexie Brown, an Athletes Unlimited basketball player who also plays in the WNBA for the Los Angeles Sparks.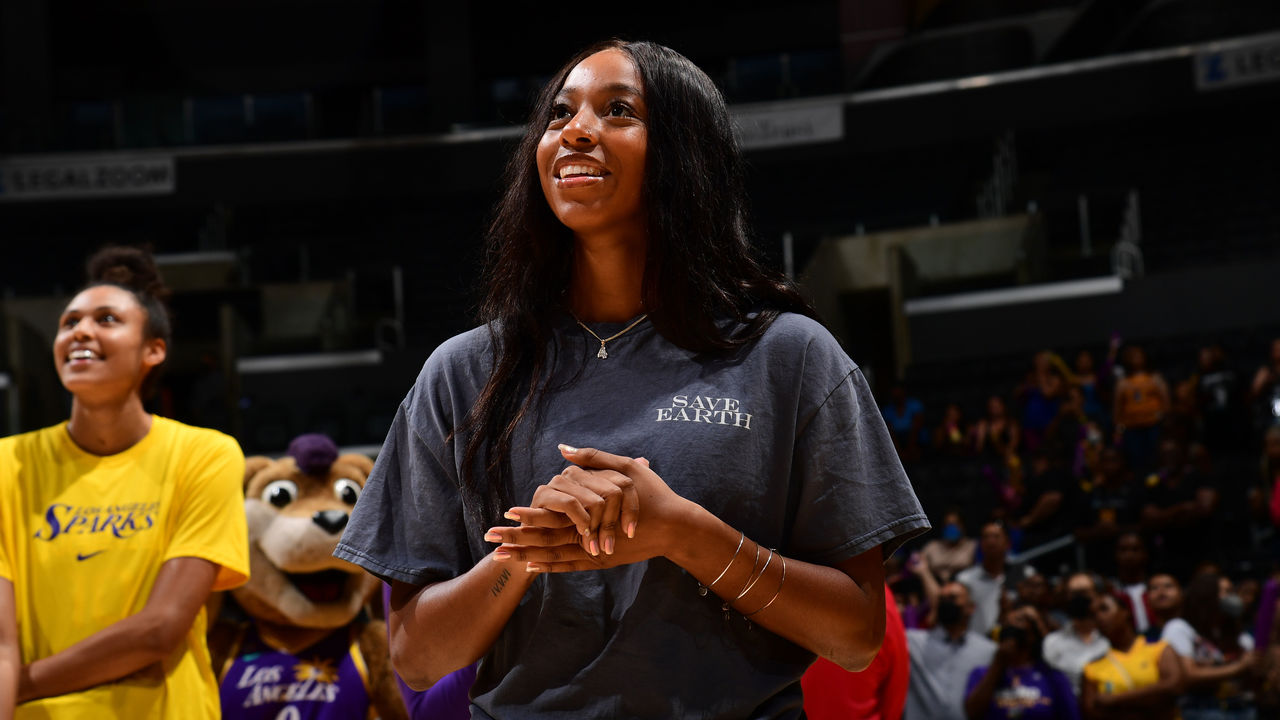 Brown, who has a Master's degree from Duke, said the opportunity to participate in what are historically front-office decisions allows athletes the opportunity to bring their full potential into the game - not only their athleticism.
"That's the fun part about this league, you can really see who thrives in those roles," she said. "Some people really are there just to put their head down, play basketball, and have a good time. Then there's people like me who love the behind-the-scenes part of it."
Katrina Adams, the president of the U.S. Tennis Association and an Athletes Unlimited board member, noted that many professional athletes - especially female athletes who have fewer opportunities to turn pro after college - have completed their degrees. So, why not let them call the shots if they're keen?
"You're dealing with women who are engaged, who are smart, who are educated. These women all finished college, they have degrees - a lot of them are in business and marketing - so to be able to bring the professional athletes together in a business sense has been a win-win," Adams said.
For the athletes, the front office adds another element to their overall performance. "This was a whole side of my game that hadn't even been highlighted before: my mind, my leadership role, and my basketball IQ," Brown said.
"The format brings out elements of game play and strategy that have always been key," Patricof said. "We've heard from basketball players how AU has really helped them develop their game, develop creativity, put players in the captain's role, and really made them think differently about what it takes to have a successful team."
Athletes have ultimate agency with this approach. "I think that the idea of the player being able to control their destiny based on what they put into it, both on the court and field and off in the business sense and learning how to be stronger professionals on the business side ... it's just opportunities that they could never get elsewhere," Adams said.
While doing away with team ownership and a traditional front office might seem like a coup for some athletes, it also caters to the increasingly popular concept of the fluid fan, first introduced through Sports Innovation Lab research in 2019.
For generations, sports entertainment properties have been built on the backs of tribalism. Geography has typically been the primary determining factor for establishing a fan base and rivalries mirror ancient territorial disputes.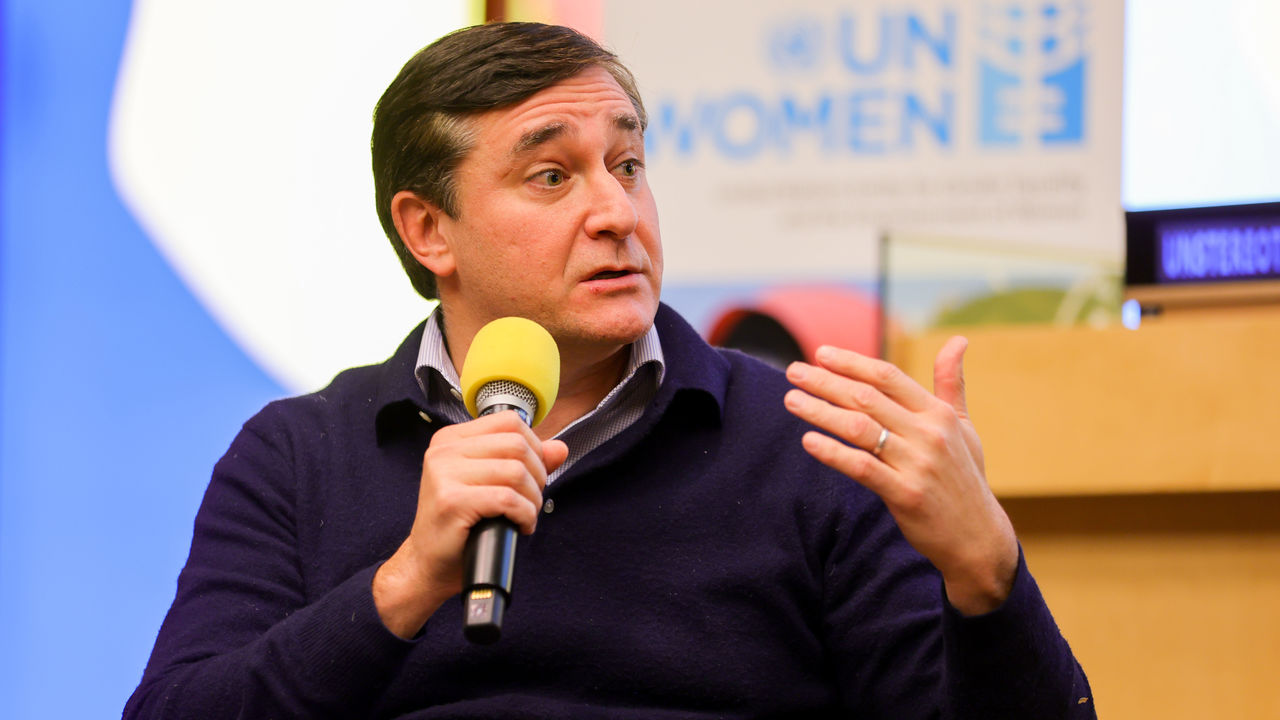 But all of that is changing. As sports become more global, fans' allegiances may flip to individual players rather than teams. Even in North America, the nature of sports stardom means that many fans may be open to shifting team allegiances in support of a particular player. Think of Tom Brady fans who supported him as both a Patriot and a Buccaneer. These fans are more interested in finding an athlete they believe in and supporting that athlete no matter what.
Athletes Unlimited is structured to meet the needs of this type of fan while overcoming the challenges of a young sports league.
"For new leagues getting off the ground, they typically don't have the resources to create the robust fan experience that you would expect from the NFL or the NBA," Patricof said. "At AU, we started when we launched our Topps cards in the summer of 2020. It was the first softball trading card set in the 82-year history of Topps. Since then, we've launched trading cards for all of our seasons and sports, we've put in place sports betting, we're adding (a) fantasy game, we've had NFTs. Creating those robust touchpoints for fans has been a huge part of the success and signals to fans that these are world-class athletes."
Rethinking the GOAT criteria
It's one of sports' most common debates: Do championships or personal stats matter more in determining GOAT status? Does a great player on a bad team deserve as much credit as a repeat champion?
Athletes Unlimited's scoring models take into account both team and individual performance, providing a unique answer to this question.
"I think players don't realize initially but come to realize very quickly the unique balance between team performance and individual performance in our scoring system," Patricof said. "I think that is really the key element of the scoring system that has ended up working so well."
In Athletes Unlimited's basketball league - its second season tips off Thursday in Dallas - 50 points are allocated for winning each quarter, in addition to 150 points for winning a game. It's conceivable that a player from a losing team could earn 150 points by carrying a lead into the fourth quarter - tying the ultimate winner.
Athletes can obtain points based on their offensive plays, or lose points for mistakes.
There's one other way to earn points: MVP voting. Following every game, players - and fans who belong to fee-based Unlimited Club - can select three players to win MVP points. The top three earn 90, 60, and 30 points. Games will be streamed on WNBA League Pass for fans who can't make it in person.
"There is a unique balance between team performance and individual performance, and I think that is really the element of the scoring system that has ended up working well. In order to succeed, there's the team, MVP vote, and then of course, individual performance," Patricof said.
The points aren't just about glory. AU operates as a public benefit corporation in which the players share in the profit. On top of a base salary, athletes earn performance bonuses based on the points they earn. An additional bonus tied to their player ranking is also donated to charities chosen by each athlete. In its most recent public filing from April 2022, AU reported it provided $600,000 in funds to charities.
Understanding the impact of the scoring system might be easier to see through the lens of baseball. A 2020 white paper used Athletes Unlimited's scoring system to rank Major League Baseball's top 200 MLB players by WAR from the 2019 season. Wins Above Replacement might be the most context-neutral and complete means of assessing an MLB player, but it has limitations as it pertains to the fan experience. WAR's positional and park-factor adjustments can make it hard to follow along at home for all but the most die-hard fans or math savants.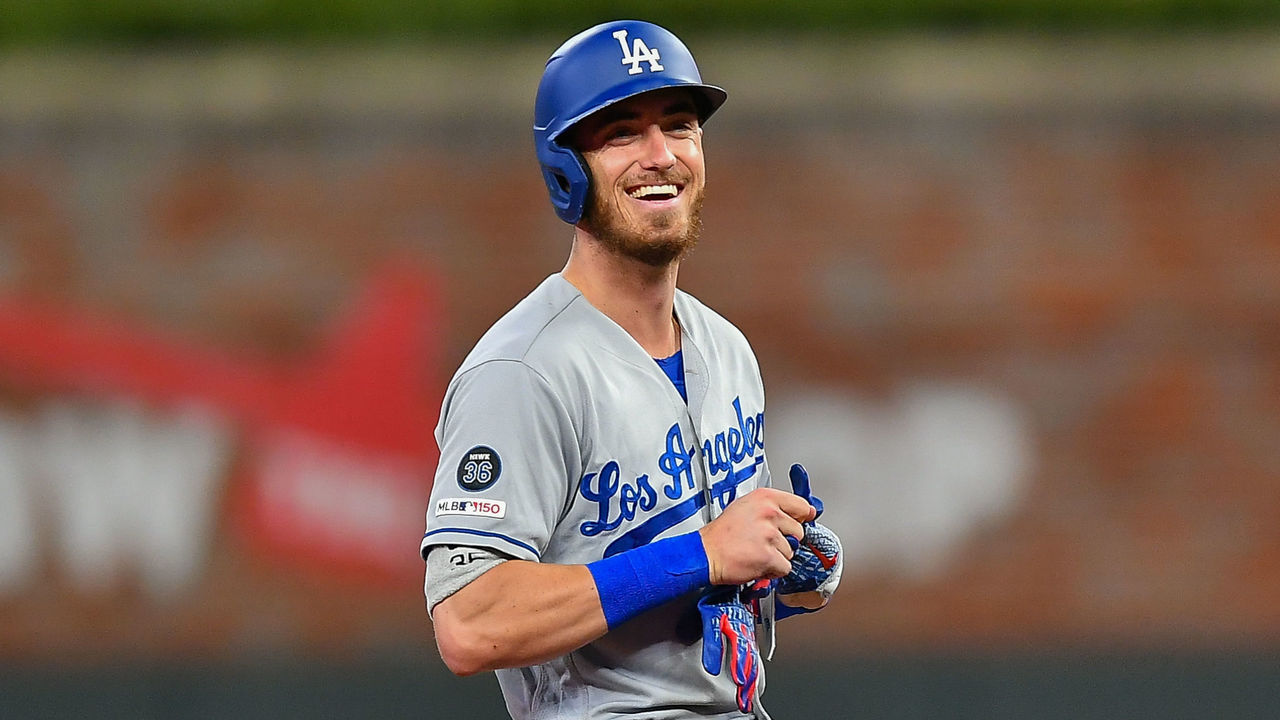 When assessed by WAR, 2019's top five players were Mike Trout, Alex Bregman, Marcus Semien, Christian Yelich, and Xander Bogaerts. But when the Athletes Unlimited scoring model was applied, it told a different story about the 2019 season. By that measure, Cody Bellinger earned the top score. Bregman held on at second, Yelich moved up to third, Trout dropped to fourth, and Pete Alonso was upgraded from ninth to fifth - results that could be a more accurate depiction of individual performance. Keep in mind, 2019 was the year Bellinger won the NL MVP, but based on his WAR, he wasn't even in the top five.
"There's always a mantra of 'win the inning,' and that's the core of what AU is about. Every moment counts," Patricof said.
These results - which excluded the MVP points component - are hypothetical for MLB, but Athletes Unlimited has already been applying the scoring model to its leagues for three years. The University of Oklahoma recently adopted the method an in-house measure of player performance.
"That's one of the unique offerings for the players to understand how to truly be a leader day in and day out," Adams said. "You're not always just relying on one or two cases of a team to be the driving force because any given day, you can be that passion and you have to be able to step up."
Athlete-centered policies
The venture has also taken a distinctly different approach to crafting policies that impact athletes. Each sport has a Player Executive Committee (PEC) that attends weekly meetings with Athletes Unlimited staff to tweak rules, make adjustments to scoring, and identify upcoming talent to recruit.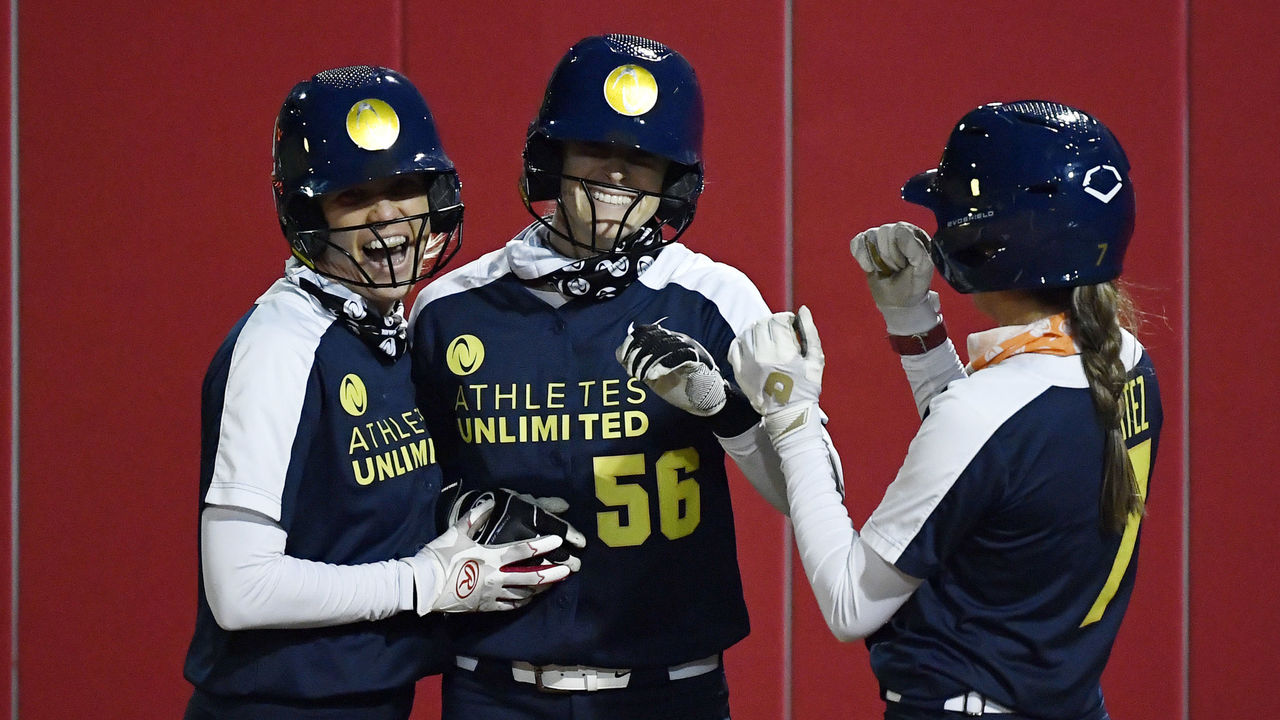 Change happens fast. In Brown's role on the basketball committee, she quickly iterated on their approach to overtime. ​​"Last year, the season ended on a triple-overtime game. It was really fun and exciting, but it threw off closing ceremonies," Brown said. This didn't sit well with everyone, so they simply changed the way they end overtime games this year. "It'll be double overtime now no matter what. Kind of like how they do The Tournament - the first to a certain number of points," Brown said.
The league has also launched many forward-thinking policies when it comes to athlete well being; its maternity policy has often been cited as an advancement for athletes everywhere.
"We really are trying to look after the athletes holistically. It's not just about a contract. Not just about money, but making sure that their lifestyle is taken care of with insurance and maternity leaves," Adams said.
Unlike many sports leagues, where feuds between athletes and top brass simmer for years, Athletes Unlimited has - so far - avoided negativity by leaning into its values and focusing on player wellbeing. "At the end of the day, this is a great environment to be in," Brown said. "Very positive. Very uplifting. Very empowering. I hope every year we continue to grow a bit more."
Jolene Latimer is a feature writer and video producer at theScore.
Comments
✕
Unique women's leagues upend old models for players and fans
  Got something to say? Leave a comment below!