Zlatan Ibrahimovic was starting his first match in more than two months. He admitted he was rusty and, at 38 years old, not the same as before.
It didn't matter one bit.
Ibrahimovic scored in AC Milan's 2-0 win over Cagliari on Saturday to secure their first victory in four matches - and remind everyone why he's still playing at the highest level. The goal was impressive - he even celebrated before the ball hit the back of the net - but the manner in which he played was better. Milan manager Stefano Pioli had thought about taking Ibrahimovic off midway through the second half, citing age as a factor, but a substitution wasn't necessary. He was playing so well and influencing so much that Pioli decided to leave him on for the entire 90 minutes.
Imagine that. Ibrahimovic hadn't played a full match since Oct. 25 with the LA Galaxy, but here he was, in a different country, in a different league, and in a different environment altogether, facing defenders of a higher level and doing essentially the same thing he's always done.
Ibrahimovic could have positioned himself squarely between Cagliari's defenders and hoped for opportunities to fall his way. Except he knows it's not that easy. With 53 touches - more than Krzysztof Piatek, his junior by 14 years, has managed in any of his 18 appearances this season - Ibrahimovic contributed in all areas of the pitch. He gave Milan an outlet up front, allowing his teammates to boot the ball up the pitch with peace of mind, and retrieved balls in the channels. When he ran, he ran hard, hitting a top speed of 32.45 km/h. That, according to Alessandro Molinaro of Radio Rossonera, is the third-fastest anyone managed on the day.
There's a reason he's able to do so much. For all the hubris that props up his made-for-TV persona, there remains a player who's as serious as ever. If he was as empty and shallow as his facade suggests, he'd have tapped out ages ago. The key to his longevity isn't just confidence, it's dedication to his craft.
Hours after Ibrahimovic arrived in Milan to complete his medical and sign a six-month contract, Ibrahimovic organized a 45-minute workout for himself. His new teammates had already left the training ground and gone home.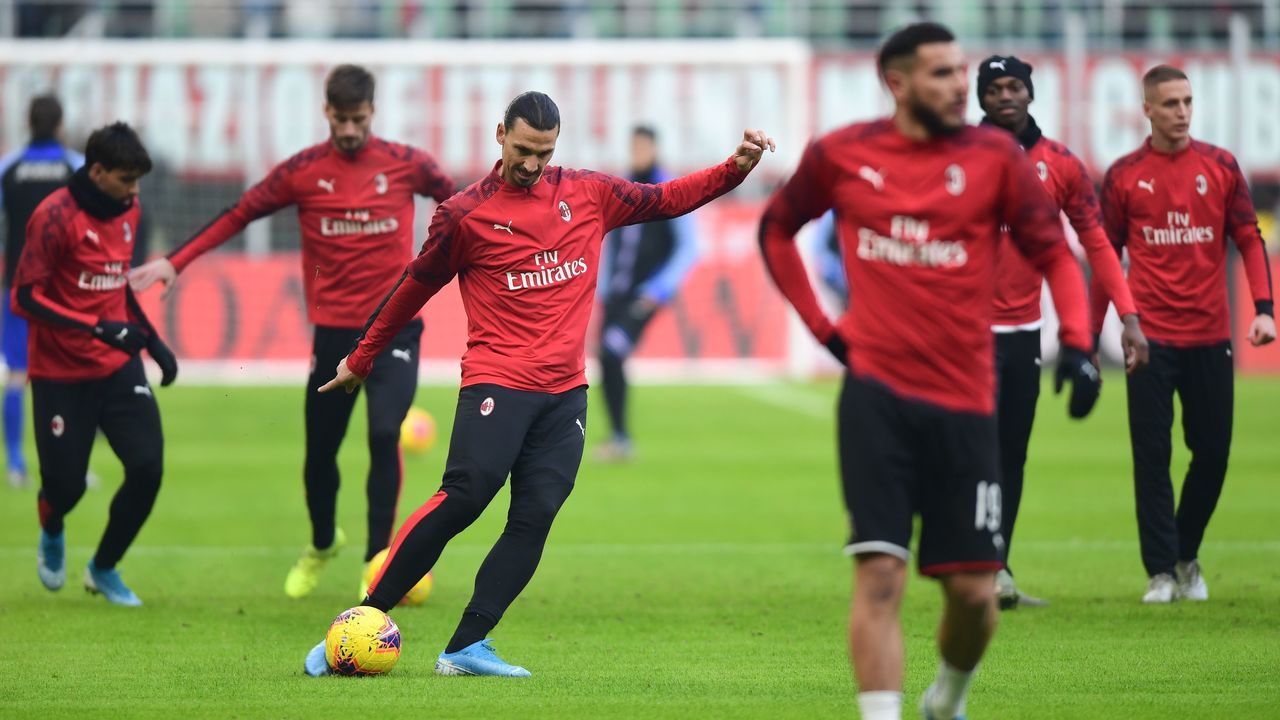 "These six months will be key to see if I'm in form and can provide results. Otherwise, I'm not going to stay just to be here. That doesn't interest me," Ibrahimovic said. "The challenge of being at the top level provides me with a lot of adrenaline."
The fact he was willing to accept a short-term contract speaks to a level of humility no one's really seen before. When he was in his 20s, he balked at the idea of a trial run, betting on himself when the odds seemed stacked against him. But the bravado has given way. He's aware of his limitations, and he's smart enough to work within them.
When he tore his ACL in 2017 with Manchester United, his perspective seemed to change. He took refuge in the U.S., dropping down a level to give himself a legitimate shot of a comeback. Maybe he knew he couldn't play a high level on a regenerated knee. Maybe he decided that MLS provided an easier route back to greatness.
Ibrahimovic could've tested himself this time last year. He said he received a call from Leonardo, then Milan's sporting director, in January 2019, but he chose to spend another year in MLS, to continue his recovery and beat up on defenders who dared to man-mark him. He left the U.S. with 54 goals from 58 games, feeling, in his words, more alive than ever.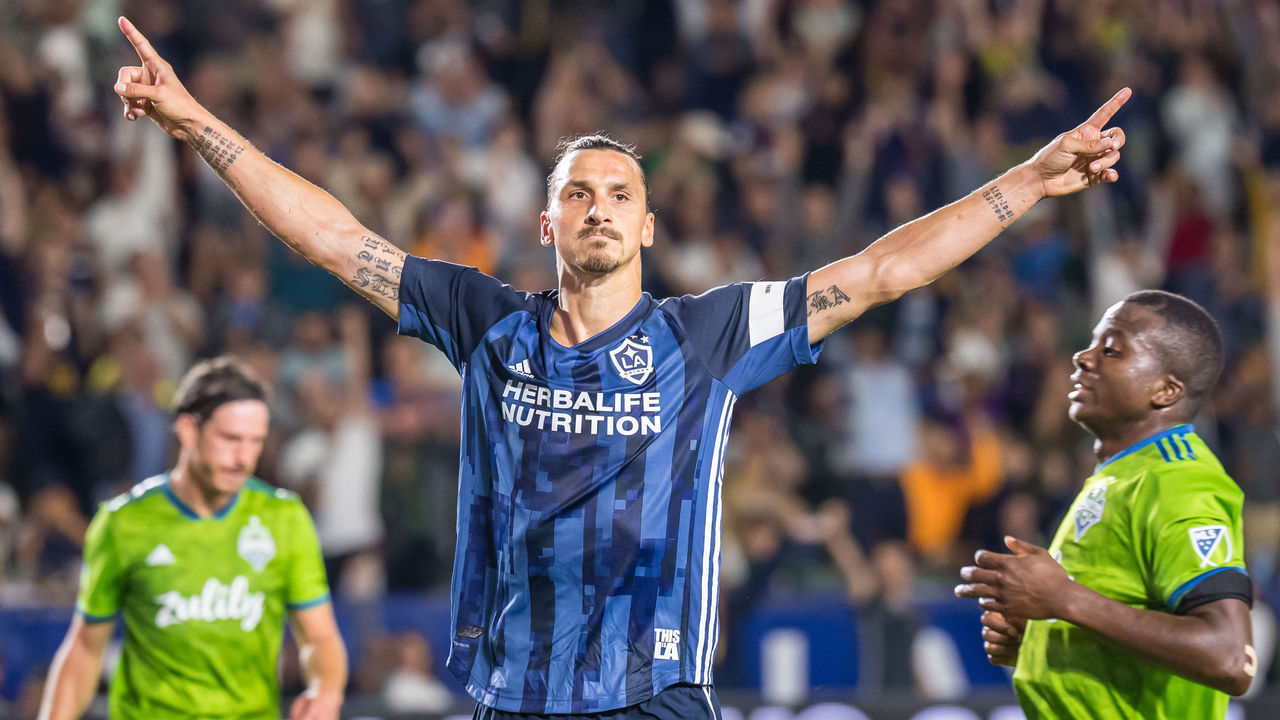 The injury seemed to provide the fuel he needed to keep his career going, to maintain this global tour of "oohs" and "ahhs." Ibrahimovic had spent his entire life proving people wrong, and as he conquered each of his destinations, moving from Sweden to Italy and England, he ran out of things to overcome. When senior players at Malmo belittled him, he led the club to promotion. When fans whistled him at Ajax, he scored that goal. When the English media doubted him, he went ahead and put four goals past the national team. He wouldn't have become the player he is today - full of ambition and drive and confidence - if he didn't have people to make fools of.
The injury was a setback, one far worse than he let on, but like everything else, Ibrahimovic saw it as a challenge. It was in his nature to accept it.
Now, he's facing a new assignment. He's been a mentor to young players before, notably Marcus Rashford, but at Milan, there's more than just a young squad to inspire. He's tasked with restoring pride in a club that's lost its identity over several wasteful years.
Milan clearly believe in Ibrahimovic, or else they wouldn't have made such an effort to re-sign him. After the 5-0 loss to Atalanta in December, technical directors Zvonimir Boban and Paolo Maldini made several calls to the Swede. He bragged he received more offers at 38 than he did a decade ago.
The only person he's yet to convince is himself. He wants to know if he can still cut it at this level. He's always said he'd rather retire than peter out on the pitch. But based on recent evidence, that day is still some way off.