With two weeks remaining in what has largely been a quiet transfer period thus far, we're running down 10 high-profile deals we hope will spice up the January window before it closes.
Christian Eriksen
Tottenham ➡️ Inter
This appears to be a matter of when, not if. Clearly disengaged in north London - something he made no secret about this past summer, in fairness - Christian Eriksen is on the brink of joining Antonio Conte and Inter in a deal that is expected to net Spurs roughly €18 million.
Tottenham avoid losing the 27-year-old for nothing this summer, when he's set to become a free agent. Inter, meanwhile, add a creative spark to their midfield for a modest fee, which should help alleviate the burden on their forward duo to provide all the offense. As for the Dane himself, Eriksen gets the fresh start he so clearly desires. It's a win-win for everyone.
Bruno Fernandes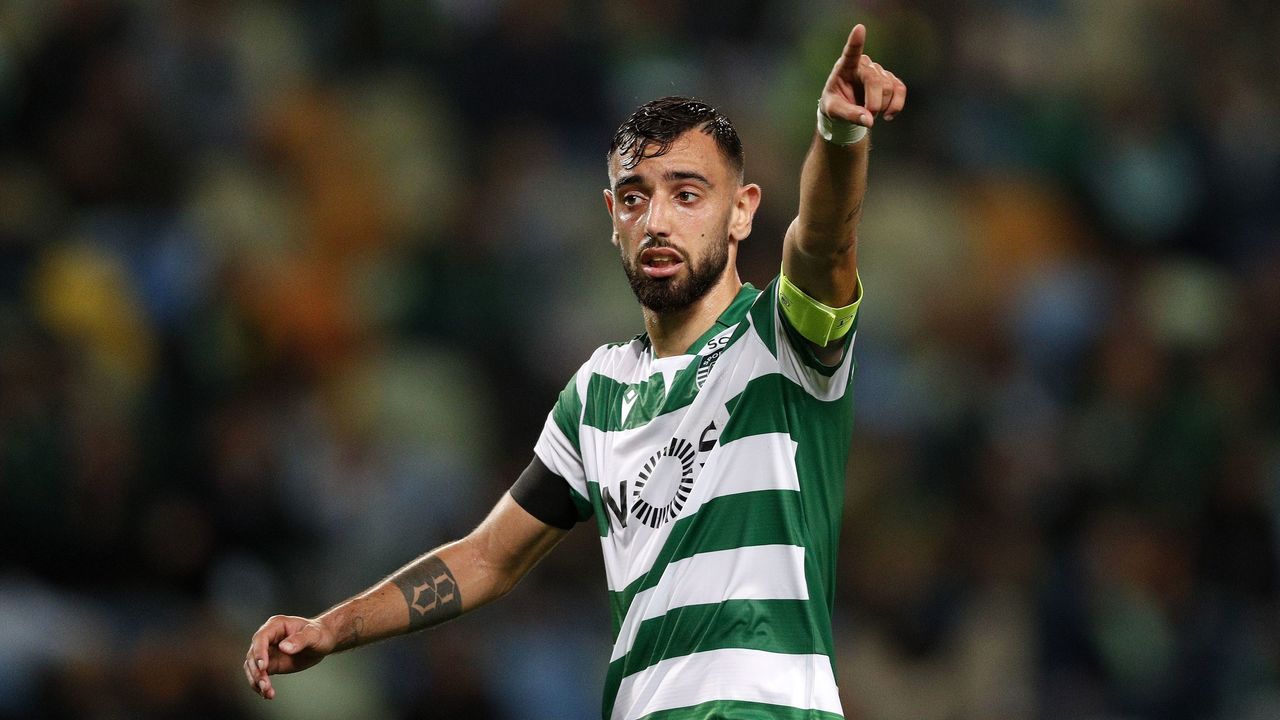 Sporting Lisbon ➡️ Manchester United
With personal terms reportedly already agreed between the two sides, Bruno Fernandes' switch to Old Trafford depends solely on Ed Woodward's ability to close a prospective €80-million deal with Sporting Lisbon. Gulp. The Portuguese club is holding out for a mammoth fee before parting with its captain, while Manchester United are said to be more comfortable offering something in the realm of €60 million for the midfielder.
Given the Red Devils' spotty track record in the transfer market, they should pay up and move along. Ole Gunnar Solskjaer's midfield is largely pitiful - especially without Paul Pogba - and desperately needs an injection of verve. The Portuguese international, who can both score goals and create them, is a perfect fit.
Lautaro Martinez
Inter ➡️ Barcelona
It's highly unlikely Inter allow rising superstar Lautaro Martinez to depart the San Siro this winter. Let's make that clear. It would take a gargantuan offer just to start the conversation. The Argentine, 22, has struck up a frightening partnership with Romelu Lukaku; that tandem is the main reason Conte's side has a legitimate chance at finally ending Juventus' reign atop Serie A.
That said, Barcelona are known admirers of Martinez, and the recent loss of Luis Suarez to a potentially season-ending knee injury could force the Catalan club into immediate transfer action. Suarez, who turns 33 this month, needs to be replaced anyway, and Martinez could be the perfect fit. Considering what he's done in Italy this year without much in the way of consistent service, imagine the numbers he could put up playing alongside Lionel Messi. Scary.
Edinson Cavani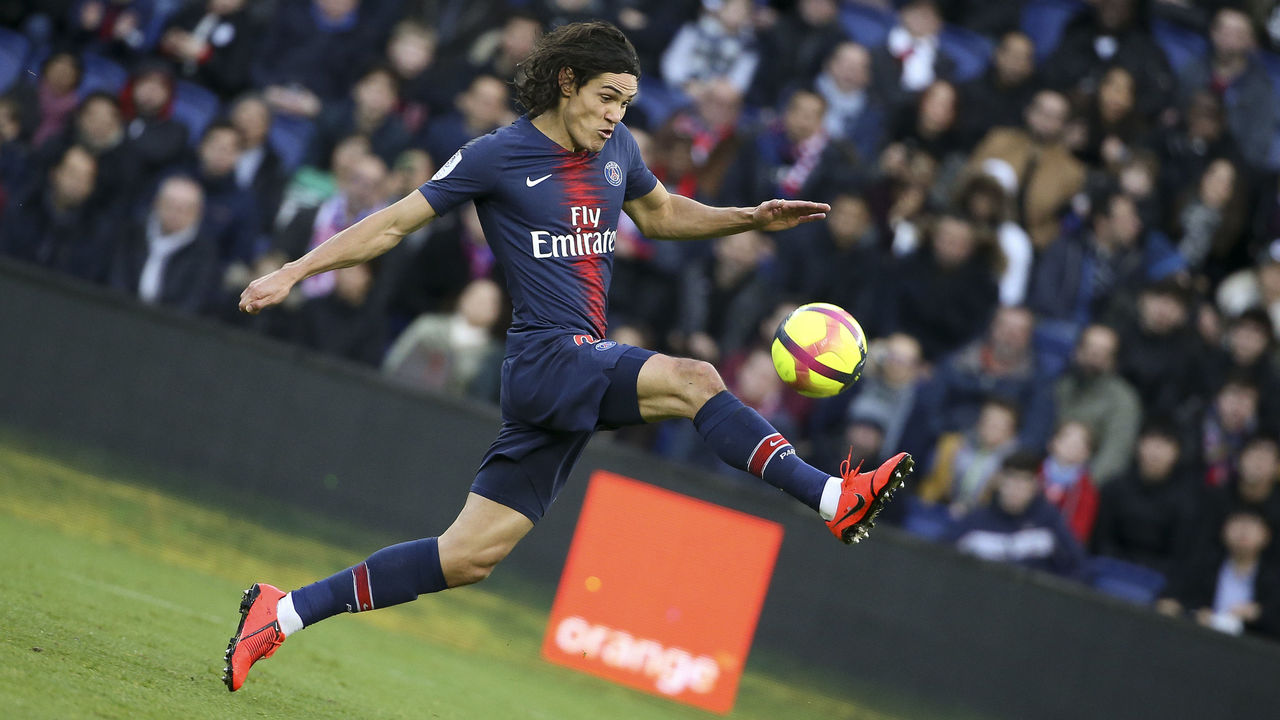 Paris Saint-Germain ➡️ Atletico Madrid
In the wake of Antoine Griezmann's departure and Diego Costa's seemingly constant injury issues, Alvaro Morata has settled in nicely as the focal point of Atletico Madrid's attack. If there's one thing he lacks, though, it's the type of physicality that has become synonymous with Diego Simeone's team.
Edinson Cavani fits the mold. He's not as graceful as Morata, but he's a commanding presence who's never been afraid to stick his elbows out and make life uncomfortable for opposing center-backs. The Uruguayan's time at Paris Saint-Germain seems to be winding down, what with all the other explosive attacking talent at Thomas Tuchel's disposal. Cavani, who has always been unfairly maligned despite his impressive scoring record, still has something to offer.
Krzysztof Piatek
AC Milan ➡️ Tottenham
AC Milan's world revolves, once again, around Zlatan Ibrahimovic. The domineering Swede's arrival likely means Krzysztof Piatek's time at the club is over after less than a year. Arriving in red-hot form - and amid much excitement - from Genoa, the Polish striker cooled off considerably as Milan's struggles intensified.
His inability to replicate last season's scoring run was part of the reason the Rossoneri brought Ibrahimovic back, and with the outspoken veteran settling in quickly, Piatek has apparently already been relegated to Coppa Italia duties. With Harry Kane out until April after undergoing surgery to repair a torn hamstring, Tottenham are in desperate need of a No. 9 to fill the void. Other English clubs have reportedly shown interest in Piatek, but surely Spurs have to pull the trigger if they hope to close the gap on fourth place in the Premier League.
Luka Modric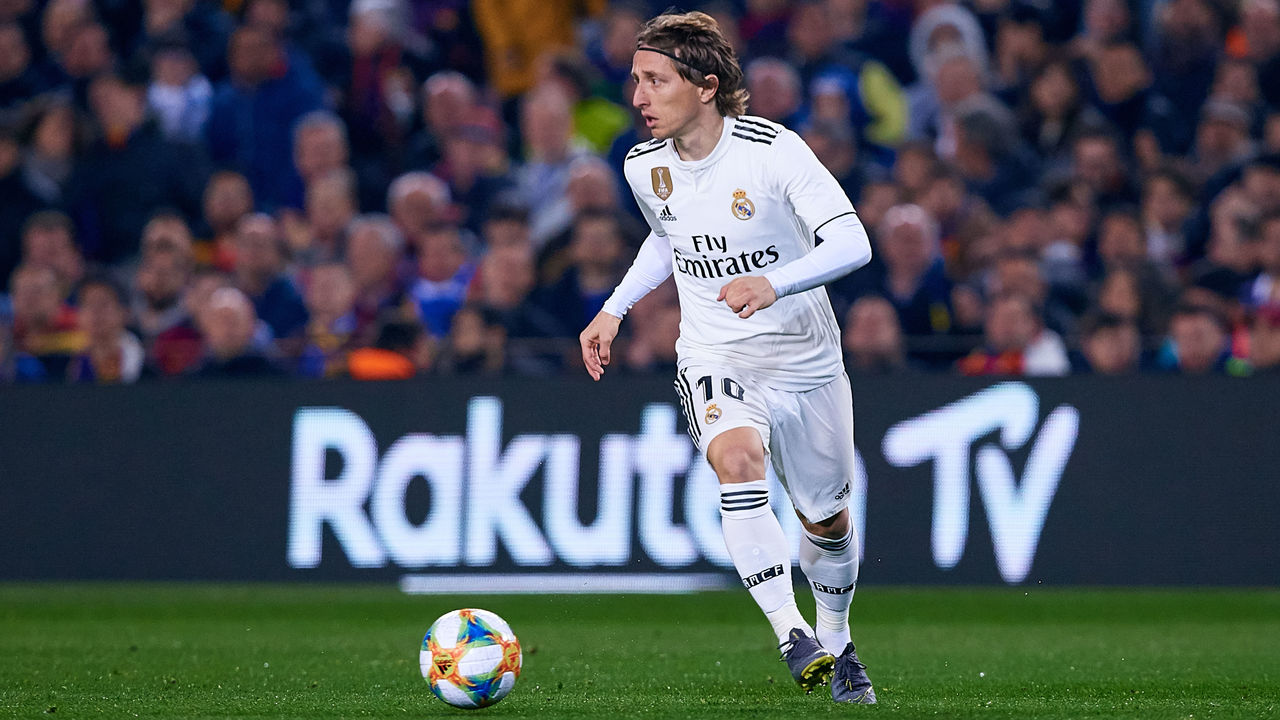 Real Madrid ➡️ D.C. United or Inter Miami
Things change quickly in football. Just ask Luka Modric. The 2018 Ballon d'Or winner has gone from being the most celebrated midfielder on the planet to a deputy for Uruguayan sensation Federico Valverde, who has won the hearts of everyone at the Santiago Bernabeu this season. The Croatian stalwart, 34, is very much on the outskirts of Real Madrid's starting XI at the moment.
Major League Soccer has been touted as a potential destination for Modric, with both D.C. United and David Beckham's Inter Miami tipped as suitors for someone who, at his peak, was arguably the most complete midfielder in the game. He's too good to rot on the bench in Spain and would certainly qualify as the type of big-name signing that creates a buzz in North America.
Emre Can
Juventus ➡️ Borussia Dortmund
Emre Can looked to have established himself as a key figure at Juventus last season, but the managerial switch from Max Allegri to Maurizio Sarri has been nothing short of a disaster for the powerful German midfielder. Left off the squad list for the Champions League group stage, Can has made a mere eight appearances in the league this season. Only two of those have been starts. In total, he's seen just 281 minutes of Serie A action. It's been rough.
Understandably upset by his lack of playing time, Can seems like a prime candidate for a January move, even if Juve director Fabio Paratici insists that the 26-year-old isn't going anywhere - you can't put too much stock in those types of comments during the transfer window, after all. With Axel Witsel recovering from a facial injury and Julian Weigl being jettisoned to Benfica, a return to the Bundesliga could suit both Can and Borussia Dortmund.
Nathan Ake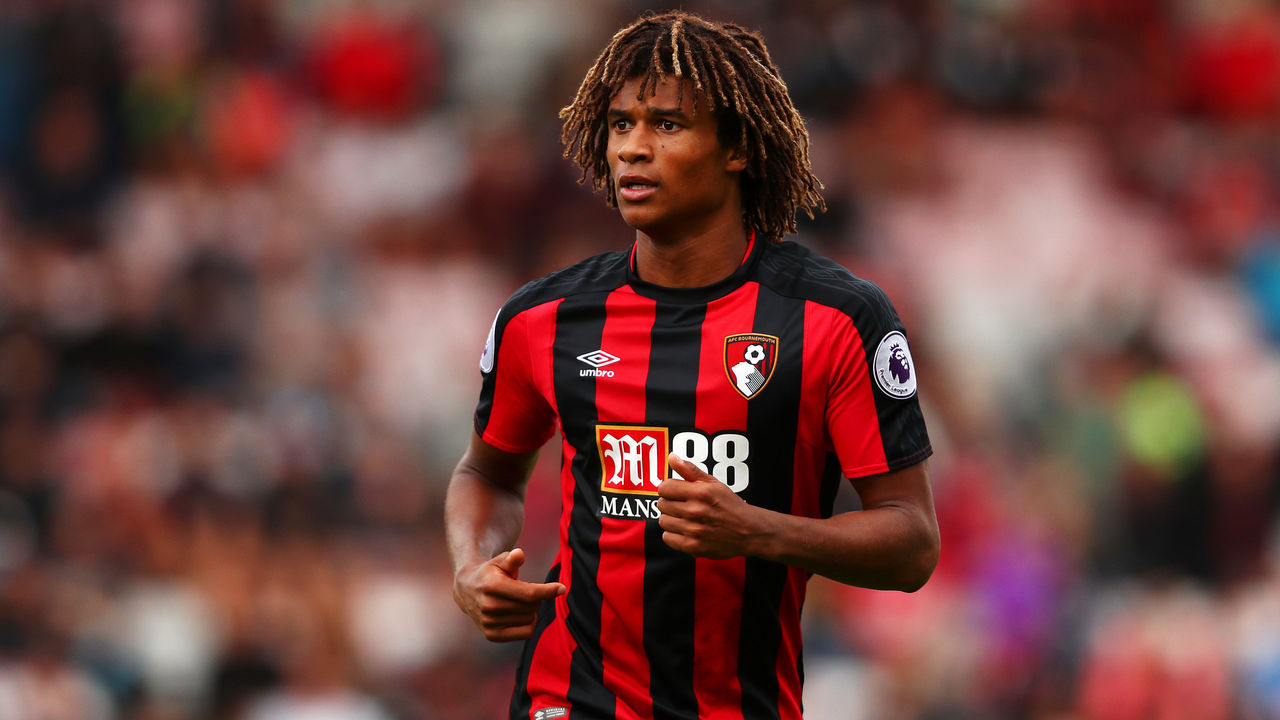 Bournemouth ➡️ Chelsea
Recent reports that Chelsea have cooled their interest in Nathan Ake are more than a little odd, particularly since they cite Frank Lampard's concern over his ability to acclimate to a high defensive line; we're not talking about someone with cinder blocks for feet. The 24-year-old Dutchman isn't a speed demon by any means, but his pace and mobility are commendable.
Composed on the ball and offering positional versatility, it would behoove Chelsea to reignite their pursuit of the Bournemouth center-back and trigger their £40-million option to bring him back to Stamford Bridge. The Blues' main issue all year has been their leaky backline - they've conceded more goals than any other club in the Premier League's top seven this season. With their transfer ban lifted, it's time to rectify that problem.
Julian Draxler
Paris Saint-Germain ➡️ Hertha Berlin
Looking to play a part in Joachim Low's Euro 2020 plans, PSG wantaway Julian Draxler is desperate for first-team football, as he's totaled a scant seven Ligue 1 outings under his belt this season. Liverpool, Arsenal, and Chelsea have all been previously linked with the 26-year-old, though a return to the Bundesliga beckons.
Lars Windhorst's investment in Hertha Berlin has altered ambitions at the club, and as such, Hertha have been linked with the likes of Granit Xhaka. Draxler's wages, reportedly €7 million per year, might be a stumbling block, though only five teams in Germany have scored fewer goals than Jurgen Klinsmann's side. Attacking reinforcements are needed.
Sandro Tonali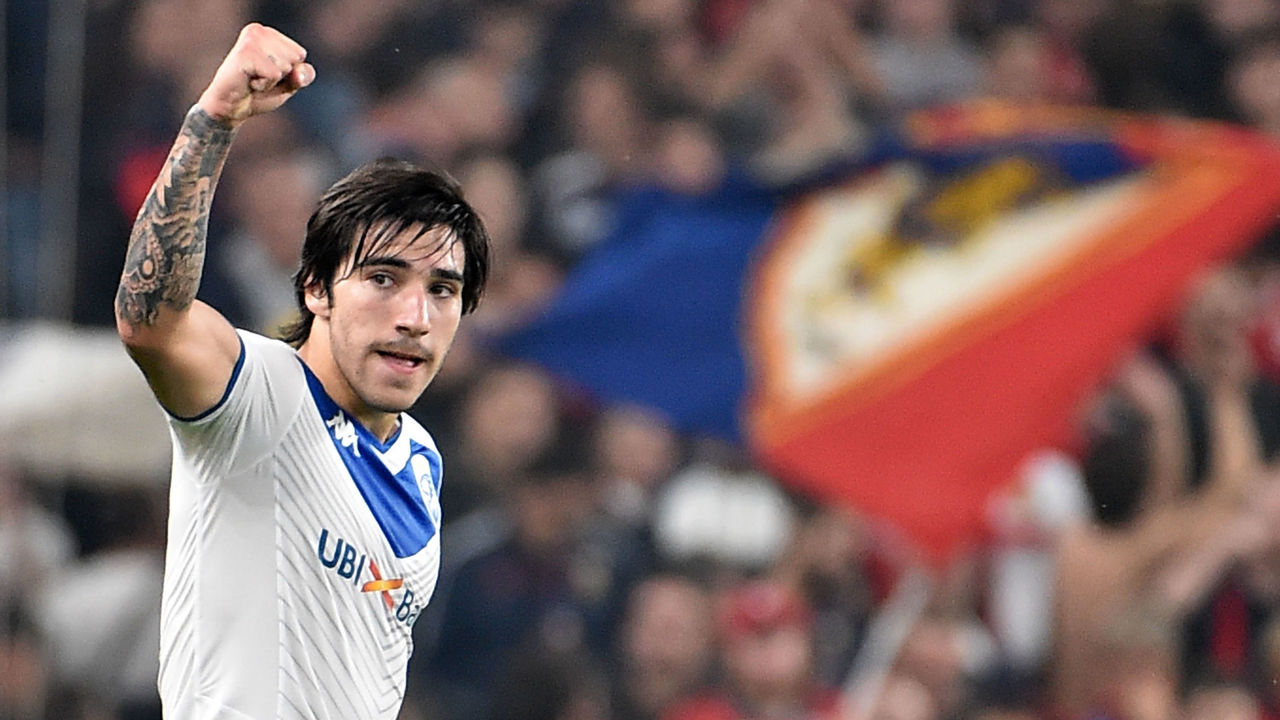 Brescia ➡️ Liverpool
One of Serie A's crown jewels, Sandro Tonali is attracting interest from all over Europe. The Brescia midfielder, 19, has been heralded as the heir to Andrea Pirlo in Italy, but in reality, he's a robust, mobile player who excels more as a ball carrier than a deep-lying playmaker. It's not that he can't distribute - his passing is just fine - but he's arguably more well-rounded than Pirlo was at the same age.
As is the case with any young Italian that shows even an ounce of promise, Juventus are working to snap him up quickly. But it's Liverpool's reported interest that's far more fascinating to ponder. Having seen what Jurgen Klopp has done with the likes of Georginio Wijnaldum and, in particular, Jordan Henderson, it's not unreasonable to think that Tonali could develop into an unstoppable force at Anfield under the affable manager's tutelage.