The top-seeded Milwaukee Bucks pulled away from the Detroit Pistons in the second half on Monday to claim a 127-104 victory and complete a lopsided first-round sweep.
With the Game 4 result, Milwaukee clinched its first series victory since 2001 and handed the Pistons an NBA-record 14th straight playoff loss.
Here are four takeaways from the East's 1 vs. 8 matchup:
Can't guard Giannis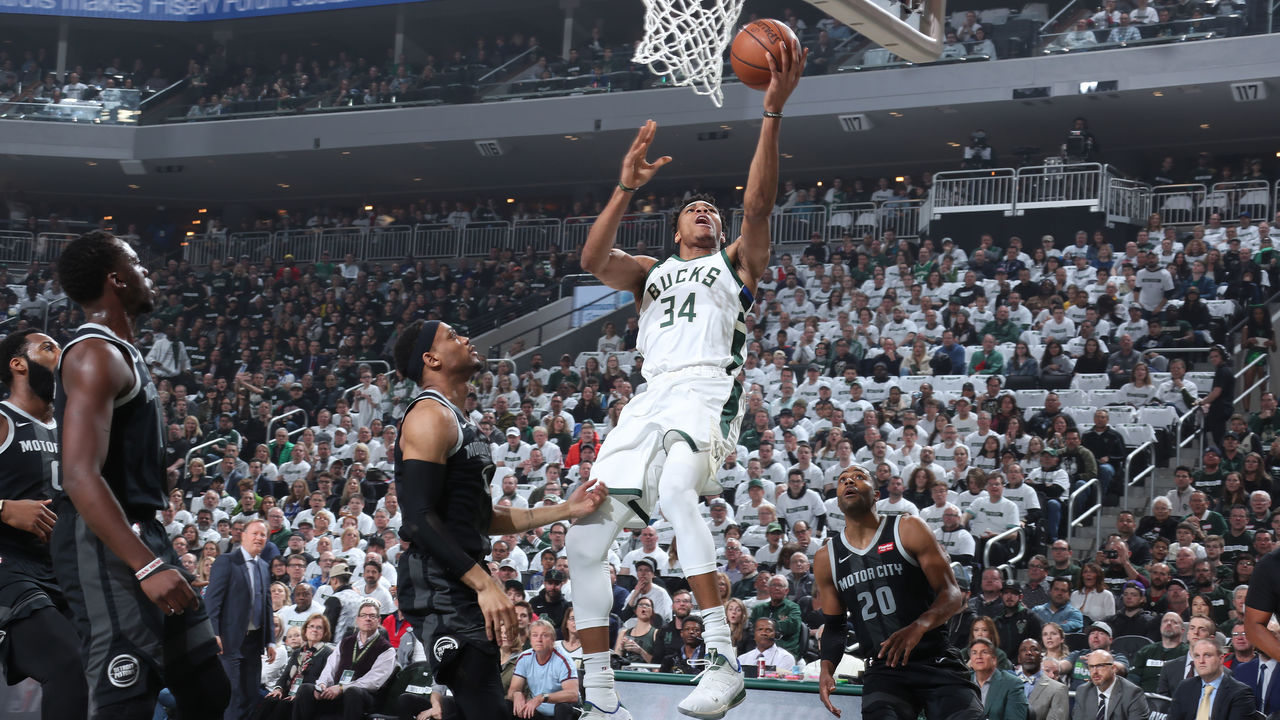 Like so many other Bucks opponents this season, the Pistons just had no answer for Giannis Antetokounmpo.
The Greek Freak got whatever he wanted going to the rim. He picked on a wide variety of Detroit players throughout the series, culminating in a 41-point Game 4 performance during which the helpless Pistons sent him to the free-throw line 20 times.
By the time the dust had settled on the thorough beatdown, Antetokounmpo finished the series averaging 26.3 points, 12 rebounds, 3.5 assists, and 1.5 blocks on 51 percent shooting in only 28 minutes per game. He also averaged a ridiculous 0.61 free-throw attempts per field-goal attempt.
It's easy for opponents to say they want to focus on Milwaukee's plethora of shooters while living with Antetokounmpo producing inside the 3-point line, but that strategy becomes fruitless when no one can stop him from devouring whatever's in his path en route to the rim.
There's reason to believe Boston Celtics big man Al Horford could serve as a sort of second-round kryptonite to the Superman that Antetokounmpo has become, but right now it's hard to envision any mere mortal slowing him down.
Detroit's dearth of talent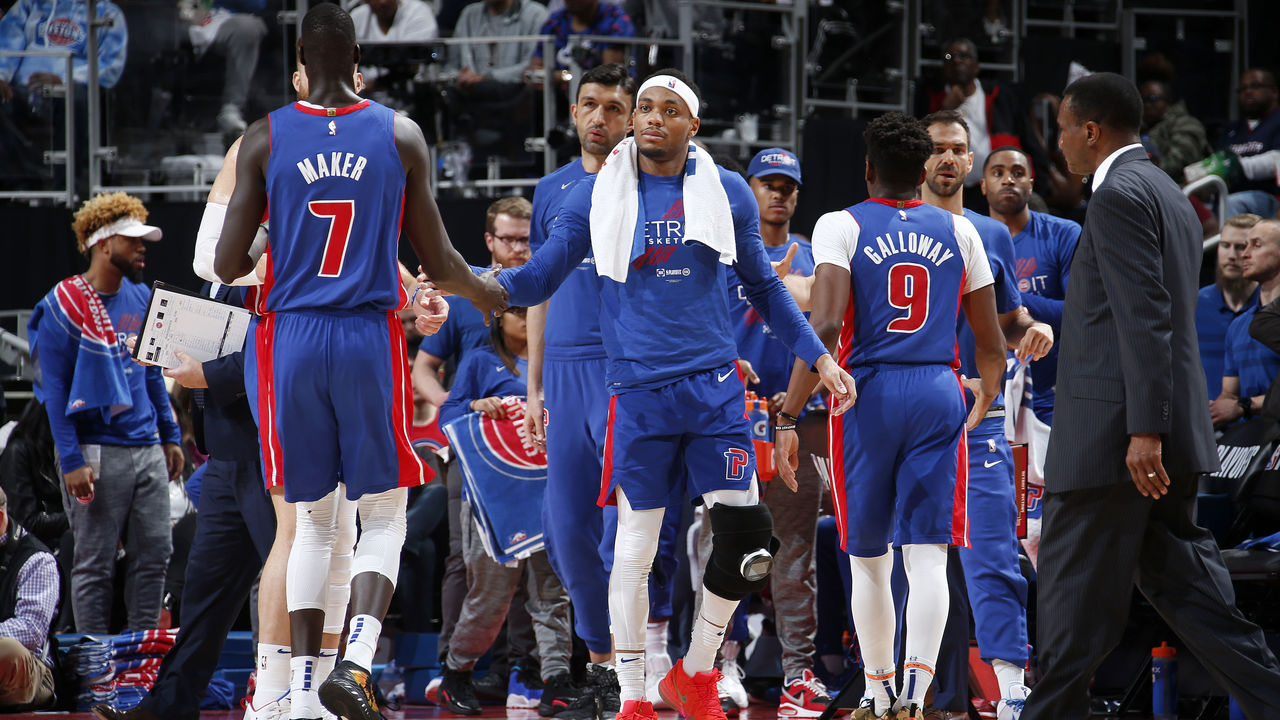 The Pistons' lack of top-end talent was a major talking point coming into this series, especially with Blake Griffin clearly hobbled, but their secondary talent proved to be completely unequipped for their playoff moment.
Andre Drummond and Reggie Jackson were major disappointments in the series after strong second halves of the regular season, with Brook Lopez and Eric Bledsoe winning their individual matchups by sizable margins. Wayne Ellington, who the Pistons acquired to provide them with the shooting they desperately needed, went 7-of-22 from deep against Milwaukee.
Thon Maker, the ex-Buck who Detroit needed to step up with Griffin ailing, averaged 5.5 points and 2.3 rebounds on 43.9 percent shooting, recording twice as many personal fouls (14) as made field goals (seven) in the series. Maker, especially, was abused by Antekounmpo in the paint.
Continue down the Pistons' depth chart, and you quickly realize it was always going to take a miracle for this team to compete with the 60-win Bucks.
This is a poorly constructed roster, with nowhere near enough depth or shooting, and few avenues to get better this summer.
Pour one out for Blake
Griffin put together one of the finest seasons of his career to carry this flawed Pistons team to the playoffs, and the six-time All-Star refused to go down without a fight.
After a knee injury kept him on the sidelines for the series' first two contests, Griffin returned for Games 3 and 4 in Detroit, averaging 24.5 points, six rebounds, six assists, and a steal on 46-46-100 shooting, while clearly lacking his usual mobility. It was both painful and inspiring to watch, as the Pistons were outscored by only 11 total points in Griffin's 59 minutes of action over the final two games but were shellacked by 28 points in 37 minutes without him.
"He played his heart out with basically one leg," Pistons head coach Dwane Casey said after Game 4.
It's not often the performance of a .500 team's best player is immortalized, but Griffin's season as a whole, and his excruciating postseason effort, deserve plenty of praise.
Rested and ready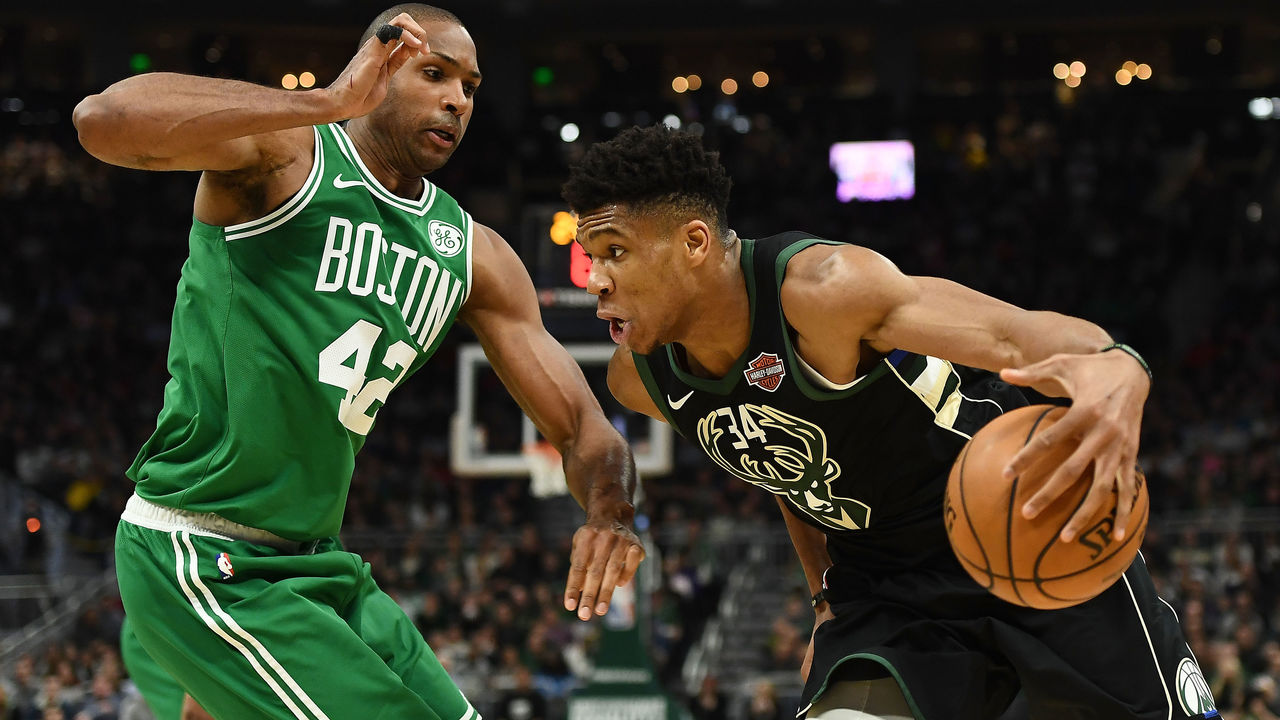 By virtue of random schedule luck, the Bucks will enter their second-round series against Boston on one less day of rest, as the Celtics completed their sweep of Indiana on Sunday.
It shouldn't matter. Both teams will be looking at a minimum of four days off between series, and while the Celtics were forced to grind out all four of their narrow victories against the Pacers, the Bucks operated in cruise control.
Milwaukee's four wins over Detroit came by an average margin of 23.8 points, the slimmest margin of victory was still 16 points, and not a single Buck averaged even 30 minutes per game.