There will likely be several first-time NBA All-Stars in 2020. Major injuries to the likes of Kevin Durant, Stephen Curry, Klay Thompson, Blake Griffin, and John Wall have wiped those perennial selectees off the board, helping break up the usual logjam of inclusion-worthy talent.
This is the fourth season a fan vote isn't solely determining the All-Star starters, limiting the potential for Tacko Fall-sized voting shenanigans. The five starters (two guards, three frontcourt players) in each conference are selected in three groups, with the fan vote comprising only half of the weighting. The remaining 50% is split evenly between voting from a panel of media members and the players themselves.
The starters will be announced on Jan. 23. Then the head coaches will vote on the All-Star reserves (two guards, three frontcourt players, two wild cards) for their respective conferences, and those players will be announced on Jan. 30.
With all that in mind, let's project this year's All-Stars.
Western Conference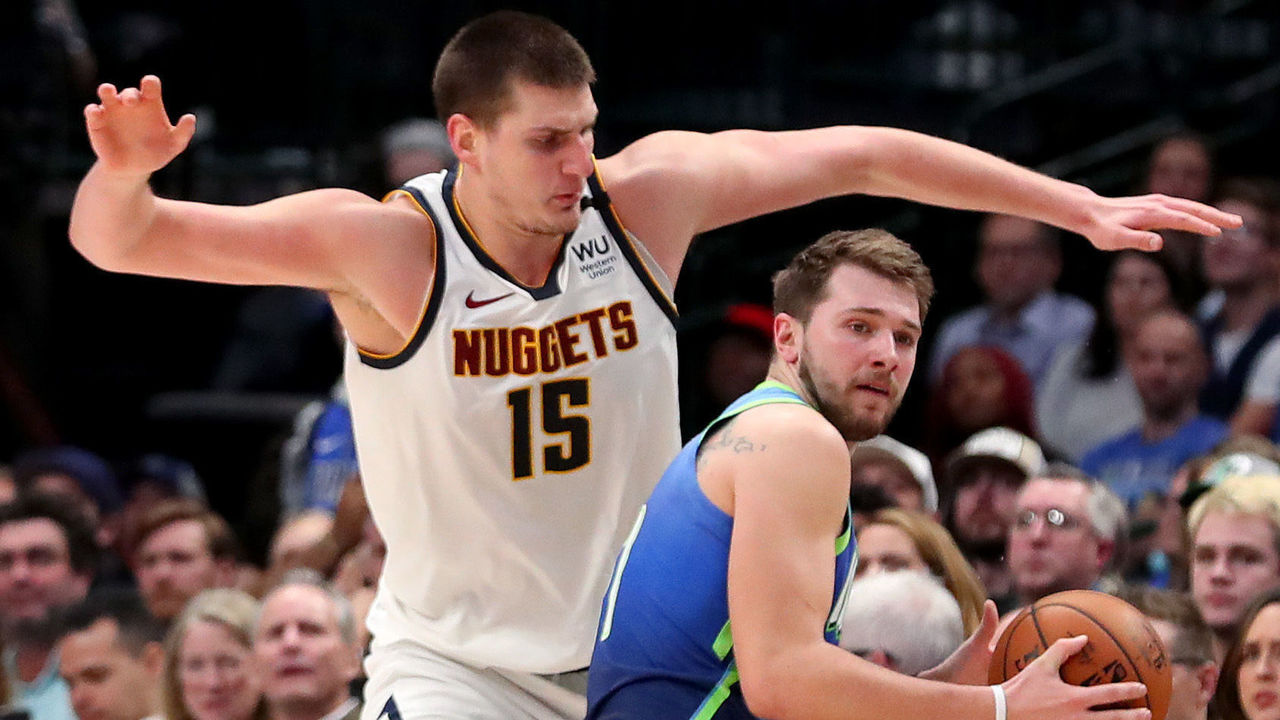 Starters
| POS | PLAYER | TEAM |
| --- | --- | --- |
| G | James Harden | Rockets |
| G | Luka Doncic | Mavericks |
| FC | Kawhi Leonard | Clippers |
| FC | LeBron James | Lakers |
| FC | Anthony Davis | Lakers |
With Curry sidelined and Houston Rockets guard Russell Westbrook showing signs of decline, the West's backcourt was already primed to welcome some new blood. Luka Doncic may be cementing his All-Star starter status for years to come while averaging just shy of a 30-point triple-double.
The frontcourt here is fairly drama free. LeBron James, Anthony Davis, and Kawhi Leonard currently lead their category in the fan vote, and it's unlikely the media and player voting deviates too far from that Los Angeles-based triumvirate.
Had Leonard missed just a bit more time, Denver Nuggets center Nikola Jokic would've been able to make a strong case to start over the Clippers' enigmatic star. As things stand, both are assured of participating in the game if healthy.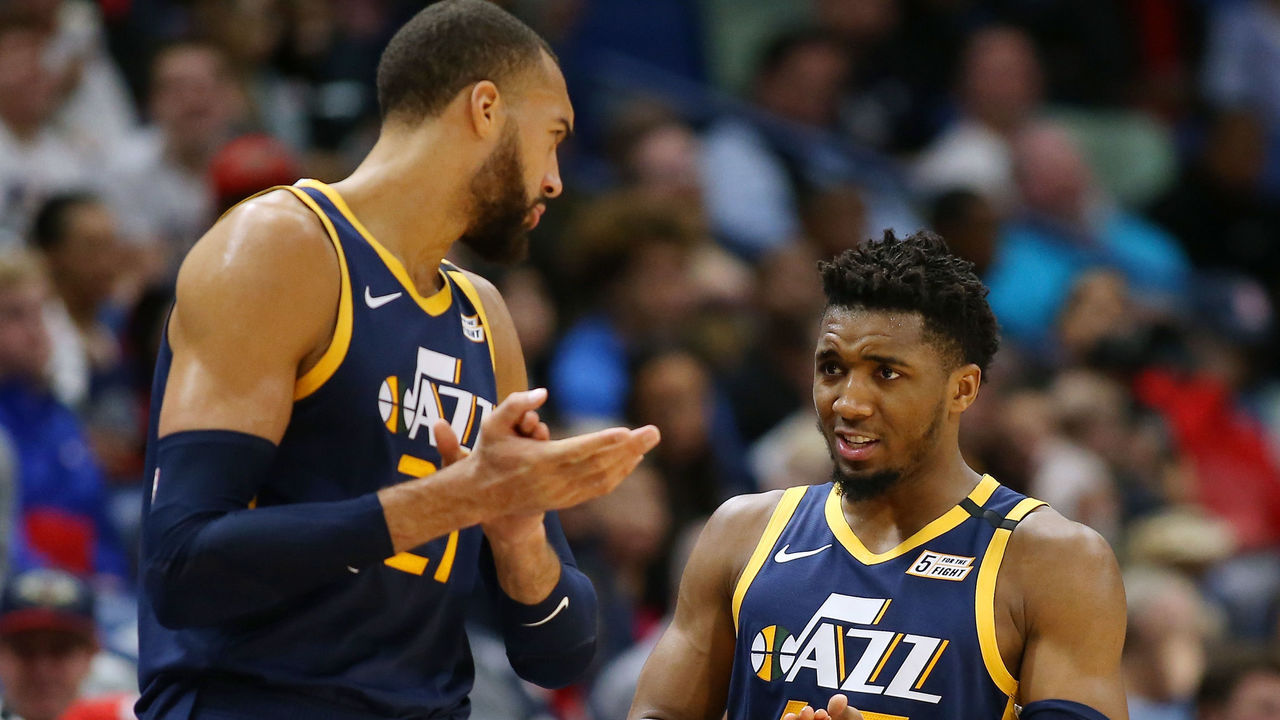 Reserves
| POS | PLAYER | TEAM |
| --- | --- | --- |
| G | Donovan Mitchell | Jazz |
| G | Damian Lillard | Trail Blazers |
| FC | Nikola Jokic | Nuggets |
| FC | Karl-Anthony Towns | Timberwolves |
| FC | Rudy Gobert | Jazz |
| WC | Paul George | Clippers |
| WC | Devin Booker | Suns |
With the Utah Jazz's recent hot streak fresh on the coaches' minds, both the team's offensive motor Donovan Mitchell and defensive anchor Rudy Gobert could earn their first All-Star appearances.
After that duo, it gets a little murky. There are a lot of established names and rising stars toiling on sub-.500 teams right now. Damian Lillard and Karl-Anthony Towns have the track records as multi-time All-Stars to break through. But will coaches find space to reward the Phoenix Suns' Devin Booker or the New Orleans Pelicans' Brandon Ingram too?
Selecting four All-Stars from teams sitting six-to-eight games below .500 might be too much to ask of coaches. Look for one or two legacy picks to sneak in despite some warts. Paul George - clearly one of the league's top players when healthy - fits the bill, even though he's appeared in just 26 games so far.
Of those snubbed from the West here, Ingram (great production on a bad team) or Chris Paul (good team, clutch performances, but relatively muted box-score numbers) would be most deserving of being named an injury replacement.
Notable omissions: Carmelo Anthony (POR), LaMarcus Aldridge (SAS), DeMar DeRozan (SAS), Buddy Hield (SAC), Brandon Ingram (NOP), CJ McCollum (POR), Ja Morant (MEM), Chris Paul (OKC), Kristaps Porzingis (DAL), D'Angelo Russell (GSW), Russell Westbrook (HOU).
Eastern Conference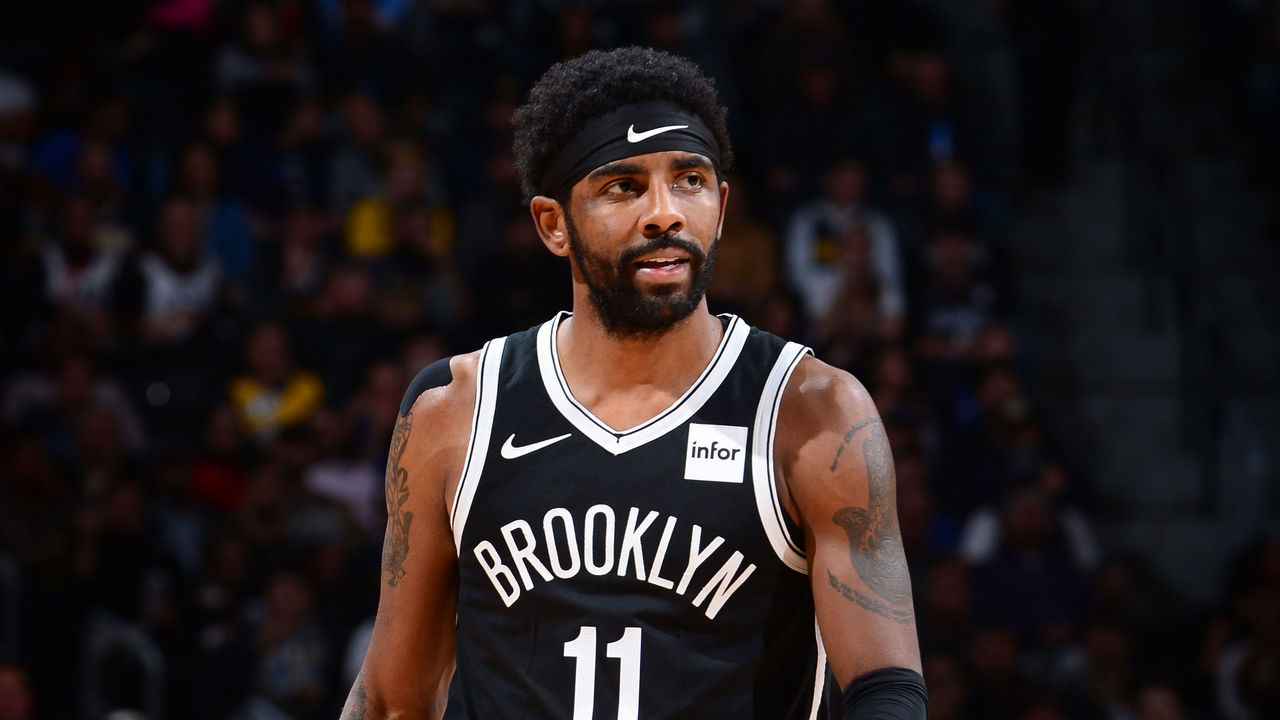 Starters
| POS | PLAYER | TEAM |
| --- | --- | --- |
| G | Kemba Walker | Celtics |
| G | Kyrie Irving | Nets |
| FC | Pascal Siakam | Raptors |
| FC | Giannis Antetokounmpo | Bucks |
| FC | Joel Embiid | 76ers |
Kyrie Irving remains incredibly popular despite his bristly public persona and recent battle with an injury.
He's No. 2 in fan balloting, even though Irving has played just 12 games. Considering he's been the top-voted guard in the East among players in each of the three years under this format, the 27-year-old is a strong bet to retain his starting spot.
With Giannis Antetokounmpo locked in, the other frountcourt spots come down to three deserving players: The Toronto Raptors' Pascal Siakam, the Philadelphia 76ers' Joel Embiid, and the Miami Heat's Jimmy Butler.
Siakam has only played 28 games, which is three behind Embiid and six behind Butler. But he's been the reigning champ's best player when healthy. There's no wrong answer here.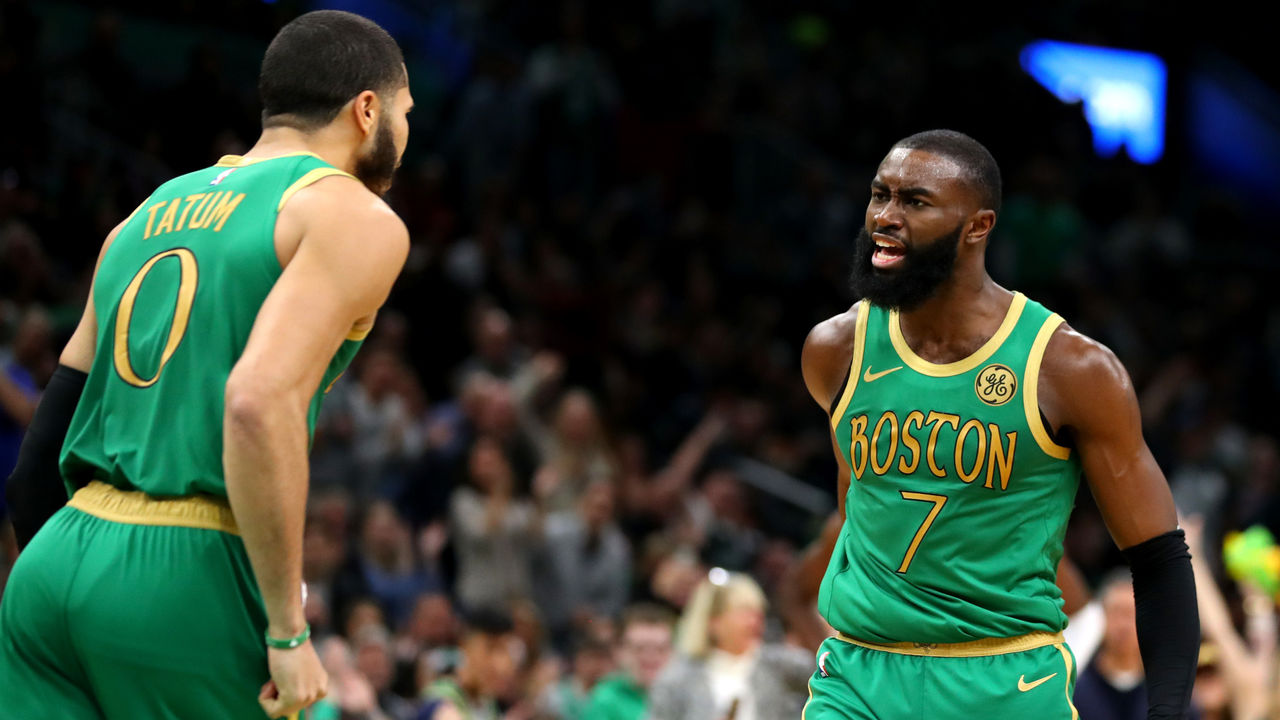 Reserves
| POS | PLAYER | TEAM |
| --- | --- | --- |
| G | Kyle Lowry | Raptors |
| G | Bradley Beal | Wizards |
| FC | Jimmy Butler | Heat |
| FC | Domantas Sabonis | Pacers |
| FC | Jayson Tatum | Celtics |
| WC | Ben Simmons | 76ers |
| WC | Khris Middleton | Bucks |
If Trae Young doesn't sneak in as a starter, it'll be interesting to see if the East's coaches reward him with a reserve spot despite his atrocious defense on the league's worst team. If there's a guard on a losing squad worthy of inclusion, it wouldn't be shocking if coaches tab the Washington Wizards' Bradley Beal instead.
It's pretty much a coin flip between the Boston Celtics' two young wings, Jayson Tatum and Jaylen Brown. The advanced on/off-court stats favor the former, but the latter has demonstrated superior scoring efficiency. This could come down to whichever player produces the better week before the coaches' votes are due.
The Milwaukee Bucks own the league's best record. It just feels wrong if someone doesn't join the Greek Freak in Chicago. The coaches felt Khris Middleton was worthy last year, so why not again?
Notable omissions: Bam Adebayo (MIA), Malcolm Brogdon (IND), Jaylen Brown (BOS), Spencer Dinwiddie (BKN), Andre Drummond (DET), Tobias Harris (PHI) Gordon Hayward (BOS), Zach LaVine (CHI), Nikola Vucevic (ORL), Trae Young (ATL).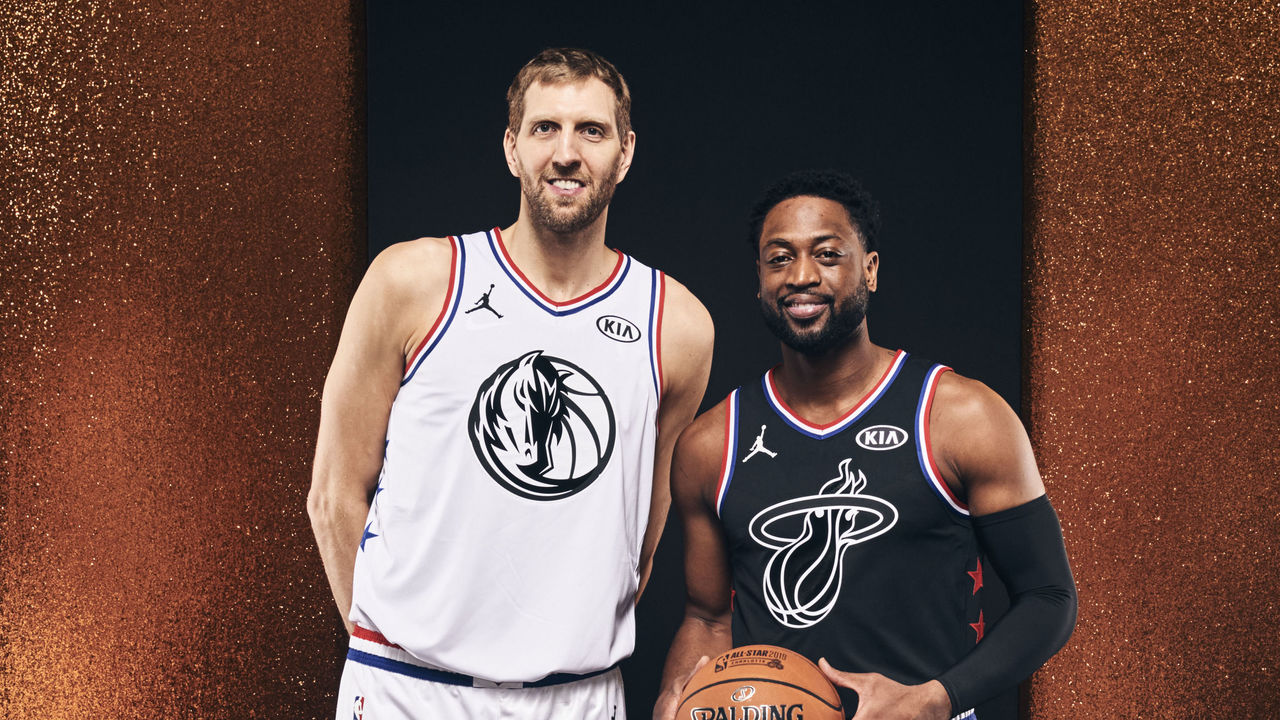 One final note
In last year's All-Star Game, soon-to-be-retired icons Dirk Nowitzki and Dwyane Wade joined the field as special roster additions. There doesn't seem to be a hard-and-fast rule about those inclusions, and there isn't an indication special additions are coming this year.
Vince Carter already said he doesn't want to be named an honorary All-Star, which removes the most likely candidate. The league could still honor Pau Gasol, who wasn't able to get healthy enough for his possible curtain call. In any case, don't count on any special selections.