While hoops remain on hiatus theScore's NBA editors will be compiling ultimate starting lineups for each team in the association. The catch: only players who have been in the league since the 1995-96 season can be included.
The history of the New York Knicks can be split into two categories: pre-James Dolan, and post-Dolan.
The much-maligned owner took majority control of Madison Square Garden in 2000. Up until that point, the Knickerbockers - one of the league's original teams - had reached the postseason 37 times, the NBA Finals seven times, and won two championships. Post-Dolan, New York has missed the playoffs in 15 of the last 20 years.
Unfortunately, this exercise includes a vast chunk of the latter. The Knicks have been through many mediocre iterations since 1995, but they've still had some great players.
While this starting five lacks a true point guard, there's a built-in joke there about the franchise being directionless for the last two decades.
Guard
Allan Houston
Houston was an underrated NBA player. He retired in 2005 as a 40% 3-point shooter on almost four attempts per game, which was elite for his era. The marksman led the Knicks in scoring four of the nine seasons he played for them and was a two-time All-Star.
Most notably, he and Latrell Sprewell led the Knicks to the 1999 NBA Finals as a No.8-seed (albeit in a lockout-shortened 50-game season). That included this floater to beat the top-seeded Miami Heat in the first round of that year's playoffs.
Guard
Latrell Sprewell
Former Knicks coach Jeff Van Gundy mostly deployed Sprewell at the three, seemingly alternating perpetual isolations with Houston. The 6-foot-5, 200-pounder came into the league as a shooting guard, however.
The NBA of the late 1990s and early 2000s could be ugly at times, and Spree's sub-42% field-goal percentage as a Knicks star is partial evidence of that. But he played slasher to Houston's shooter - averaging almost 18 points in 351 games for New York - and was an All-Star in 2001.
Forward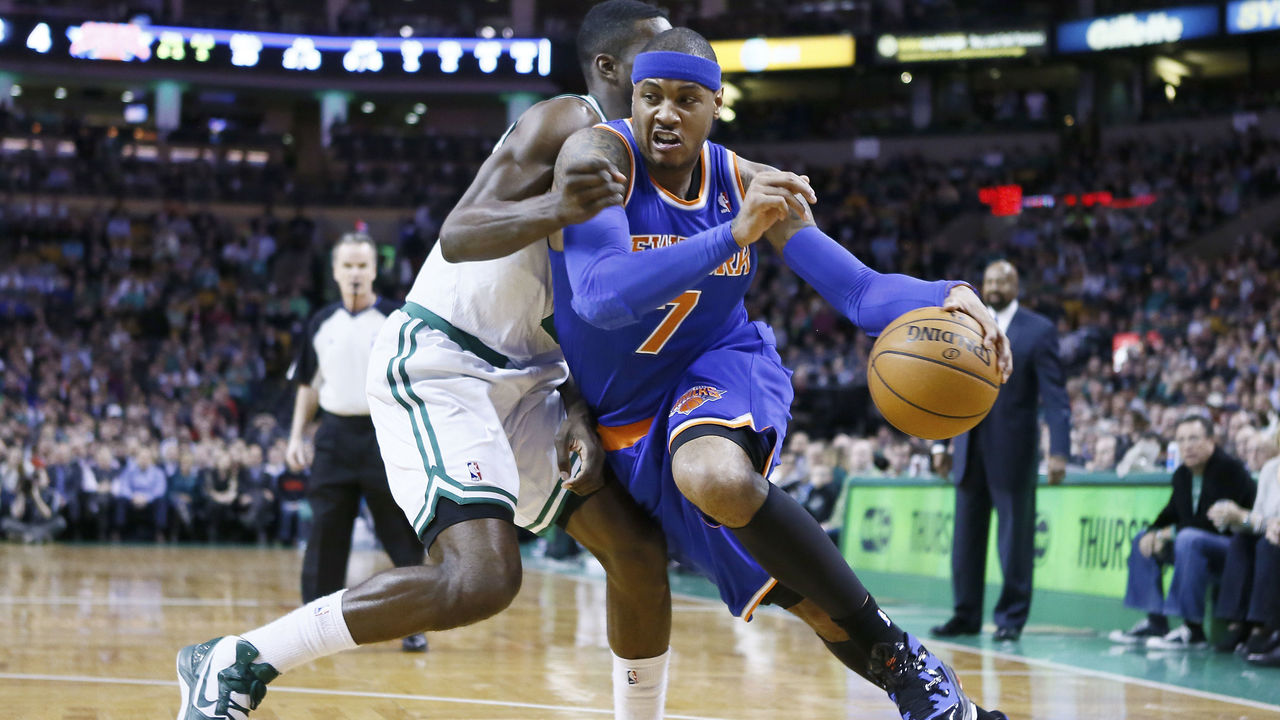 Carmelo Anthony
While it ultimately ended in disappointment after beginning with such promise, Anthony's tenure with the Knicks was one of the NBA's top stories of the 2010s. When some fans debate that Melo was the best pure scorer in basketball, they're talking about him in a New York uniform.
Anthony won his lone scoring title with the Knicks in 2012-13 - the last time they reached the playoffs and the only time they won 50 games since 2000. Perhaps not surprisingly, he is New York's career leader in usage percentage. A six-time All-Star with the Knicks, he averaged 24.7 points and seven rebounds in 412 contests.
Forward
Amar'e Stoudemire
It was a difficult decision to give this to Stoudemire. Like Kristaps Porzingis, his days with the Knicks were hindered by injury. Both played more than 70 games in a season for New York just once.
| Knick | G | PTS | REB | AST | BLK |
| --- | --- | --- | --- | --- | --- |
| Stoudemire | 255 | 17.3 | 6.7 | 1.3 | 1.1 |
| Porzingis | 186 | 17.8 | 7.1 | 1.7 | 2.0 |
Porzingis has a slight statistical edge, but Stoudemire gets the nod by virtue of his stellar 2010-11 campaign (25.3 points, 8.2 rebounds, 1.9 blocks, All-NBA second-team member), a season in which the Knicks reached the playoffs. He also reportedly had a pretty good hotel alias.
Center
Patrick Ewing
Ewing's delivery to New York in 1985 became what is now recognized as the NBA's first modern conspiracy theory. He was the face of the Knicks for 15 years, and that included two All-Star appearances after 1995. Unfortunately, the last three injury-plagued seasons of his tenure were marred by what became known as the "Ewing Theory" - where a team succeeds without its biggest star.
The 1999 Finals run, for instance, came with Ewing mostly sidelined with an Achilles injury. Still, he averaged 20 points and 10 rebounds between 1995-00 and remains the franchise's all-time leader in games, minutes, points, boards, and blocks.
Just missed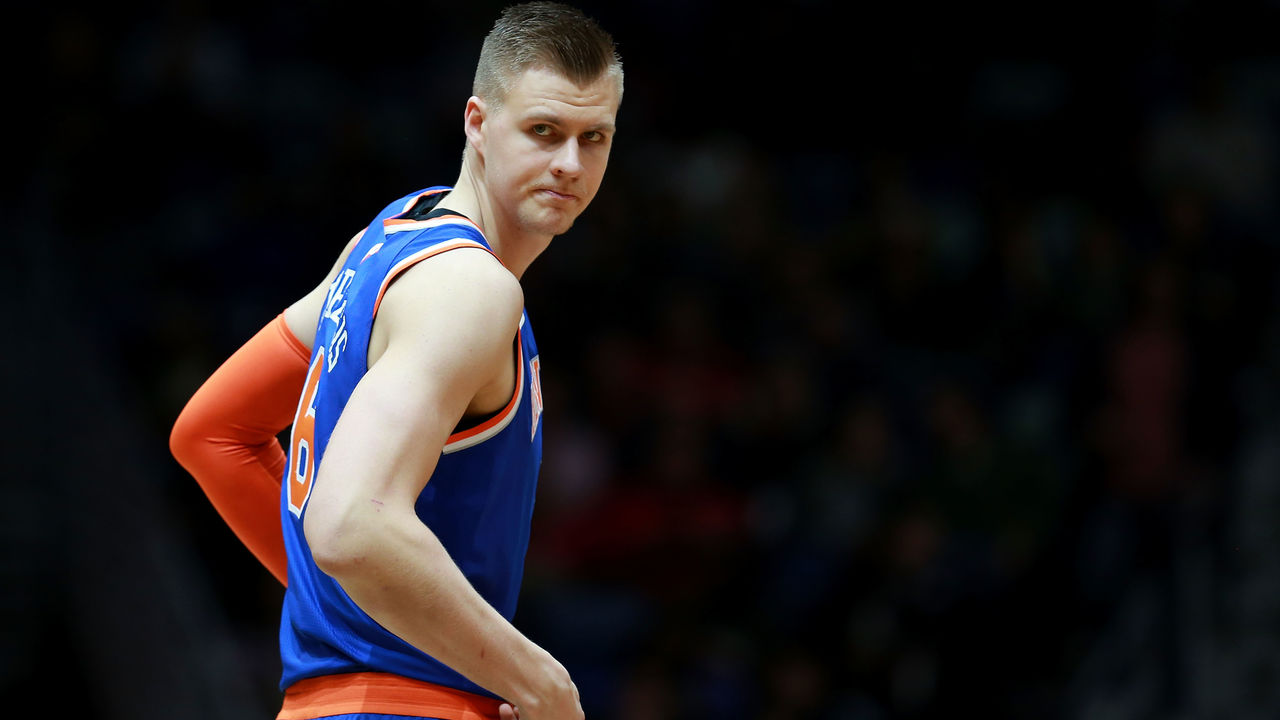 Kristaps Porzingis
The Unicorn's trade from New York will always offer up the "what could have been" question. But in the three seasons he suited up for the Knicks, the team averaged 31 wins.
David Lee
Continuing the trend of bigs, a shoutout should go to Lee. While he never played on a Knicks squad that won more than 33 games, he averaged 13 points and 10 rebounds over five seasons.
Honorable mentions: Jamal Crawford, Stephon Marbury