NBA Power Rankings: A New Year's resolution for every team
The NBA Power Rankings are selected by a panel of theScore's basketball editors.
This week, we're handing out New Year's resolutions for all 30 teams as we head into 2022.
1. Golden State Warriors (27-6)
Previous: 1
Get healthy. Imagine this team with Klay Thompson running alongside his splash brother? Having all of Thompson, Andre Iguodala, and 2020's No. 2 pick, James Wiseman, in the fold is a scary thought for opponents.
2. Phoenix Suns (26-6)
Previous: 2
Take it easy. With the playoffs a virtual lock, coach Monty Williams should consider dialing back Chris Paul. His 36-year old point guard plays 32 minutes a night and hasn't missed a game this season.
3. Brooklyn Nets (22-9)
Previous: 3
Find a third option. With Kevin Durant and James Harden leading the way, the Nets have yet to see another two-way starter emerge. Maybe the potential return of Kyrie Irving could fix that.
4. Milwaukee Bucks (22-13)
Previous: 5
Reintegrate Donte DiVincenzo. The Bucks know what their Big Three looks like, but having a role player like DiVincenzo - who missed most of last season's championship run - up to speed could pay major dividends.
5. Utah Jazz (23-9)
Previous: 4
Force more turnovers. Teams aren't coughing up the ball against the Jazz. Utah ranks in the NBA's bottom third in steals and 28th in opponents' turnovers per game despite boasting one of the Association's top defenses.
6. Miami Heat (21-13)
Previous: 6
Defend the three. The Heat's frequent use of zone defense leaves them susceptible to outside shooting. Miami is giving up the fourth-most triples per game at a 34.5% clip.
7. Chicago Bulls (20-10)
Previous: 7
Take more threes. The Bulls shoot 37.4% from long range, which ranks third in the league, but only attempt a league-low 29.9 treys per game. Improved 3-point frequency would enhance an already dangerous Chicago offense.
8. Cleveland Cavaliers (20-13)
Previous: 9
Protect the rock. The Cavaliers' Achilles' heel to this point of the season has been turnovers, as they give the ball away 15.7 times per game.
9. Memphis Grizzlies (20-14)
Previous: 8
Get Brandon Clarke more minutes. The promising third-year forward is playing eight fewer minutes per game compared to last season and has seen his counting stats decline as a result.
10. Los Angeles Clippers (17-16)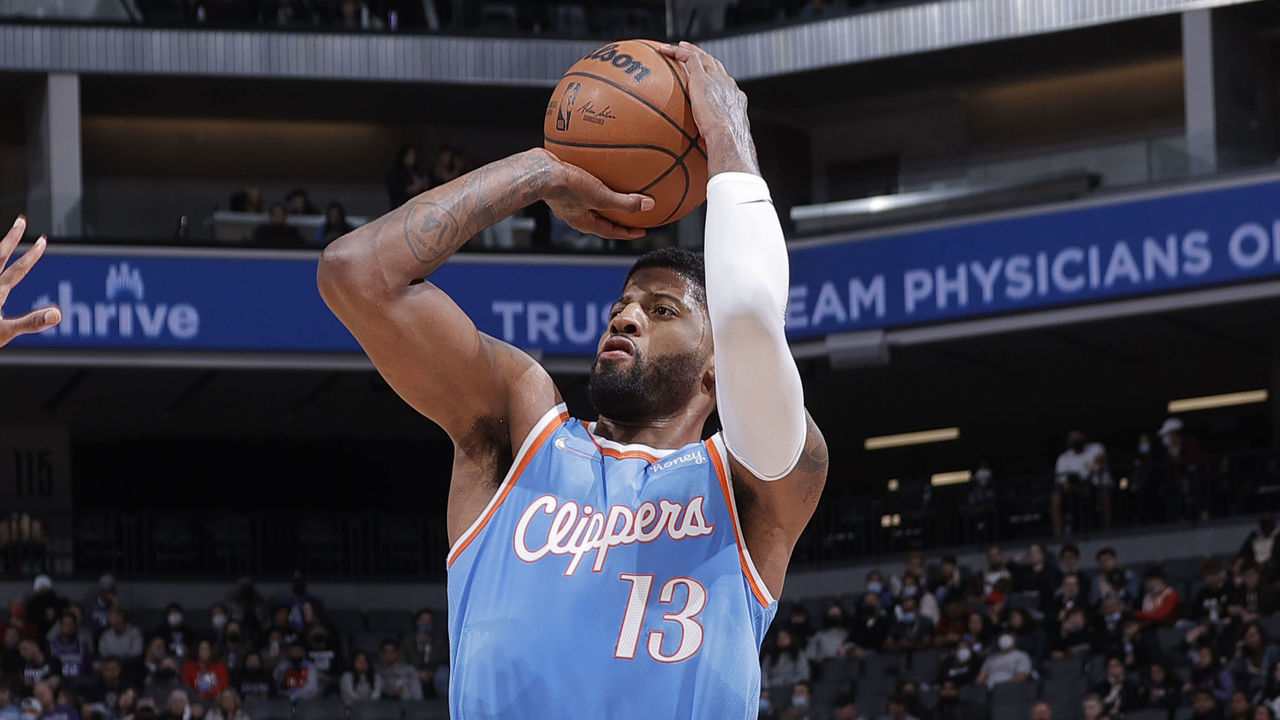 Previous: 11
Ease Paul George's burden. The Clippers star has done an admirable job keeping the club afloat in Kawhi Leonard's absence. However, shouldering the offensive load appears to have taken its physical toll on George.
11. Philadelphia 76ers (17-16)
Previous: 10
Provide more spacing for Joel Embiid. Philadelphia ranks 28th in triples per game, with Seth Curry being the only 76ers player averaging at least two 3-point field goals made.
12. Washington Wizards (17-16)
Previous: 13
Create more scoring opportunities. The Wizards produce the third-fewest points off turnovers and rank last in offensive rebounding percentage. Improving in both those areas could give Washington an edge.
13. Boston Celtics (16-17)
Previous: 16
Execute down the stretch. The Celtics have the league's fifth-worst record in clutch situations at 6-12. If Boston could've turned a couple of close losses into wins, its season outlook would be very different.
14. Atlanta Hawks (15-17)
Previous: 12
Turn it up in the fourth. The Hawks are among the league's worst scoring teams in the final quarter, but they're strangely among the best during the third frame.
15. Charlotte Hornets (17-17)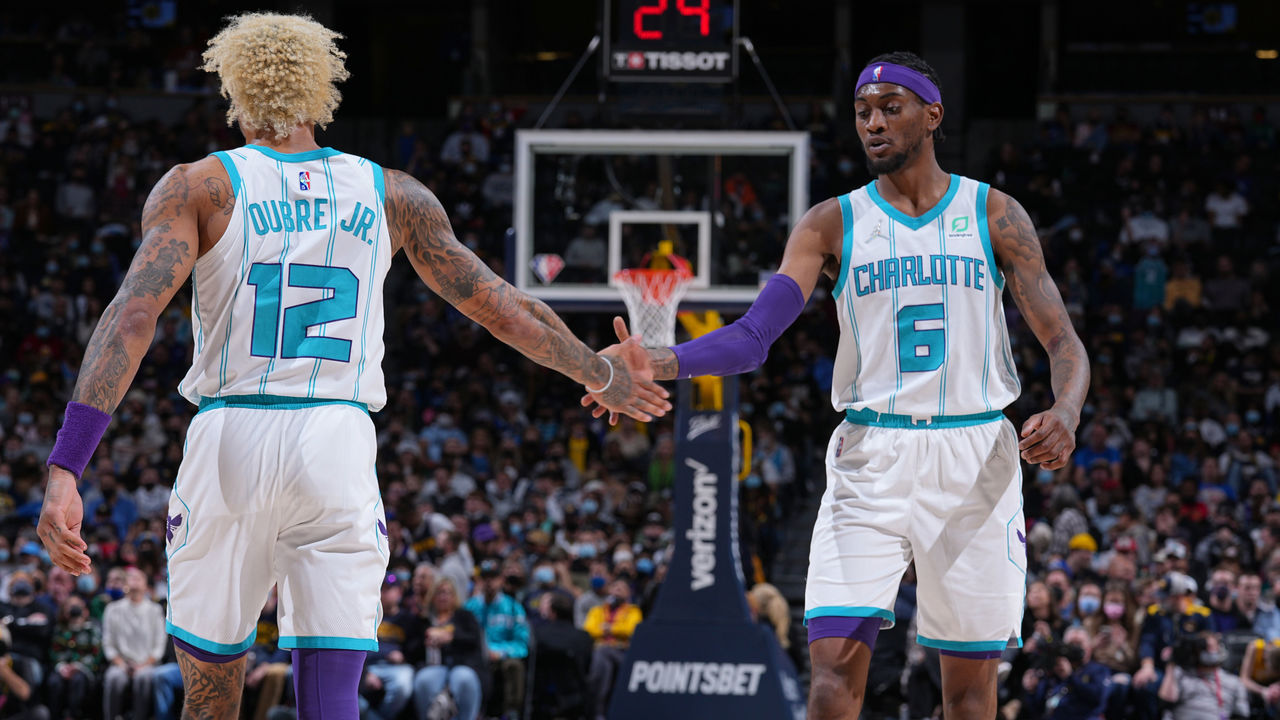 Previous: 14
Stop bailing out opponents. The Hornets are one of the NBA's worst at allowing second-chance points. That will need to change if they want to snap their five-year playoff absence.
16. Dallas Mavericks (15-17)
Previous: 17
Insert some athleticism. Ranking 29th in pace and near the bottom in steals and blocks, the Mavericks are the league's least-athletic team. Searching for a jolt of speed and size would help immensely.
17. Los Angeles Lakers (16-18)
Previous: 15
Resuscitate Anthony Davis' jumper. It's rare that a player averaging a 23-point double-double could be struggling, but that's the case with AD, who's shooting a putrid 18% from deep. The Lakers need more from their co-star.
18. Denver Nuggets (16-16)
Previous: 18
Make a better effort on the glass. Denver is the third-worst rebounding team in the Association, with Nikola Jokic being the only Nuggets player registering at least 10 boards per contest.
19. Minnesota Timberwolves (15-17)
Previous: 19
Correct their discipline. No team in the league commits more fouls per game than the Timberwolves, who are just gifting their opponents easy points.
20. Toronto Raptors (14-16)
Previous: 21
Get everyone more involved offensively. The Raptors rank last in the Association with a 54% assist percentage, which indicates they're not setting up each other's baskets enough.
21. San Antonio Spurs (14-18)
Previous: 24
Let Pop make history. The Spurs could bring a bright spot to an otherwise mediocre season by getting Gregg Popovich the coaching wins record. He's within distance of Don Nelson's landmark 1,335 regular-season victories.
22. New York Knicks (15-18)
Previous: 22
Play unselfishly. The Knicks' inability to share the rock continues to hurt their offense. New York is on track for its fourth straight bottom-three finish in assists.
23. Portland Trail Blazers (13-19)
Previous: 20
Go all-in for Dame. Lillard's clear about wanting to win with the Blazers, and he doesn't want out. That loyalty has to go both ways, though, or Portland might as well trade him and rebuild.
24. Indiana Pacers (14-20)
Previous: 23
Help out Myles Turner. The Pacers' defensive anchor is a huge reason why his team blocks the second-most shots per game, but more plus-defenders are necessary for Indiana to improve upon its mid-tier defensive rating.
25. Sacramento Kings (13-21)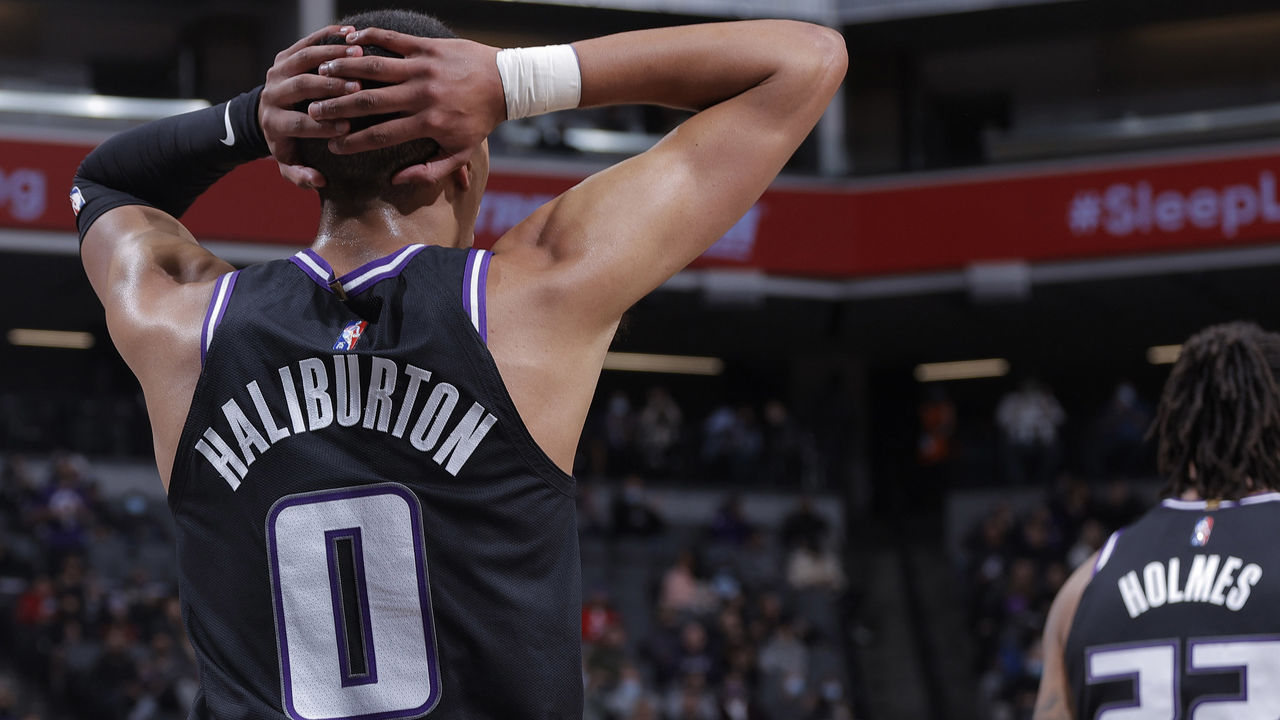 Previous: 25
Tighten up defensively. The Kings continue to bleed points in the wake of Luke Walton's firing. Sacramento has surrendered 100 points or more in all but three of its games this season.
26. New Orleans Pelicans (12-22)
Previous: 28
Improve the half-court offense. The Pelicans have trouble scoring when opponents can set up their defenses. New Orleans is registering only 87 points per 100 half-court plays, which ranks 27th in the Association.
27. Houston Rockets (10-23)
Previous: 26
Make mistakes. The Rockets have a talented but raw, young core that needs plenty more time together before it can take that next step. Now's the time to figure things out while the pressure's off.
28. Oklahoma City Thunder (12-20)
Previous: 27
Scout and draft more capable shooters. The Thunder's rebuild has landed them plenty of intriguing prospects, but few of them shoot the lights out. OKC ranks second-last with an underwhelming 48.1% effective field-goal percentage.
29. Orlando Magic (7-27)
Previous: 29
Spark the offense somehow. The Magic can't put the ball in the basket. Orlando ranks near the bottom in several offensive categories, including points per game, field-goal percentage, free throws made, and 3-point shooting.
30. Detroit Pistons (5-27)
Previous: 30
Learn how to defend. The Pistons are off to a dreadful start in large part because of their defense. Detroit allows opponents to shoot a league-high 47.8% from the floor.
Comments
✕
NBA Power Rankings: A New Year's resolution for every team
  Got something to say? Leave a comment below!