The 10 most interesting things to monitor from NBA media days
Nathaniel S. Butler / NBA / Getty Images
Media day has come and gone for all 30 NBA teams, training camps are open, and preseason basketball is just days away, so let's bounce around the Association and filter through some of this week's biggest talking points.
Suns down in the dumps
If media day vibes are a harbinger of things to come, it's going to be a long, depressing season for a Suns team coming off a league-best (and franchise-record) 64 wins.
As quickly as Phoenix rose from the ashes of a 10-year playoff drought in 2021 to become what looked like a perennial contender, the Suns appear on the brink of fading back into oblivion. The 2021 finalists and 2022 No. 1 overall seed have been reeling since their embarrassing playoff exit.
Chris Paul, for his part, said he learned nothing from that 33-point home loss to Dallas. Deandre Ayton, whose four-year, $132.9-million offer sheet with Indiana was matched by Phoenix a couple of months ago, sulked through the team's first official gathering of the season. Ayton also admitted that, as of media day, he had yet to speak with head coach Monty Williams since their dramatic Game 7 clash. If you think the Ayton situation can't get any more awkward, remember the big man can't be traded until Jan. 15 and has veto power over any potential moves for another six months after that.
Finally, Jae Crowder was absent from media day while the Suns seek a trade partner for the disgruntled veteran.
Looming over all that drama is team owner Robert Sarver's process of seeking a buyer for the franchise after receiving a one-year suspension and $10-million fine following the league's investigation into employees' complaints of racism and misogyny.
Perhaps a new owner eventually revitalizes a team that should still be a contender on paper. But for now, the Suns look like they're looking forward to the season ending before it's even tipped off.
Wood off the bench?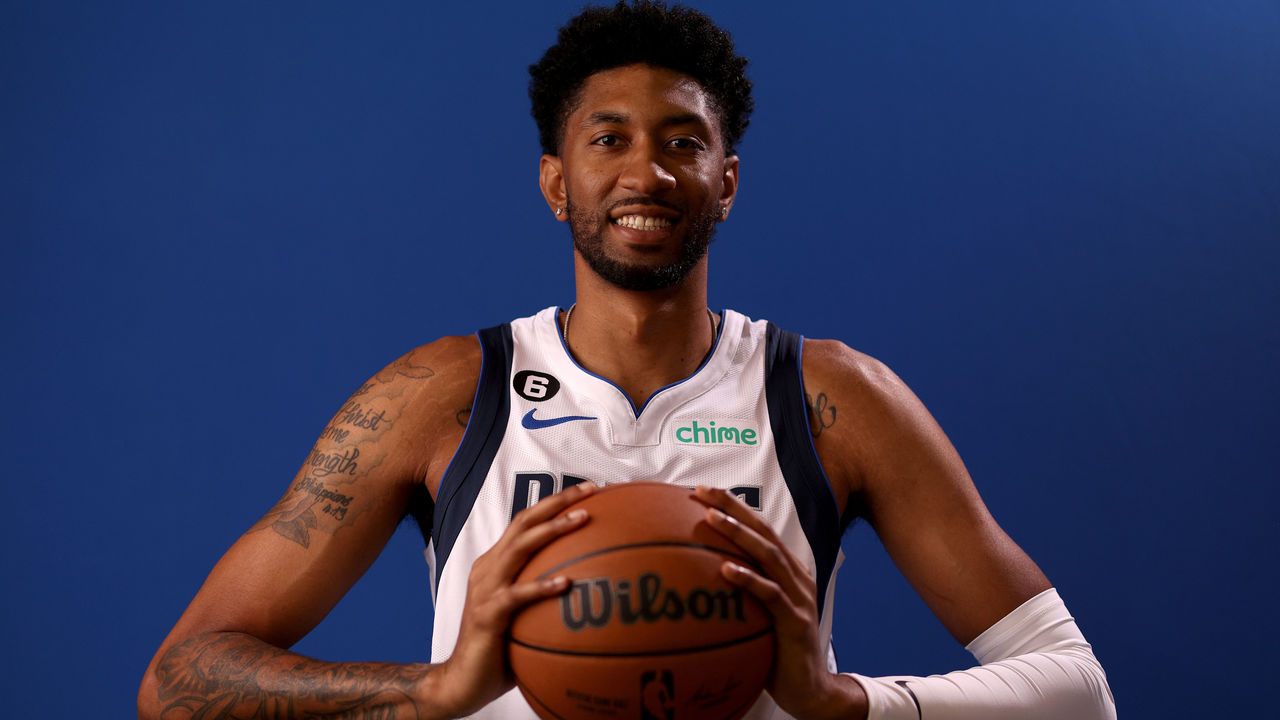 The Mavericks will be hard-pressed to replicate their Western Conference finals success after losing Jalen Brunson in free agency, but acquiring Christian Wood was the right move for various reasons. As it turns out, Wood will likely start the season coming off the bench behind JaVale McGee - something the big man claims he only found out about when asked at media day.
Wood said the right things about being more concerned with who finishes games, and barring something unforeseen, he should end up playing starter's minutes despite not being on the court for tipoff. But the situation is worth monitoring. Wood is in a contract year, and his reputation up to this point has been that of a statistically productive big man who doesn't impact winning and can be cantankerous. He has a chance to change that in Dallas, but all parties need to be on the same page.
Zero self-awareness in Brooklyn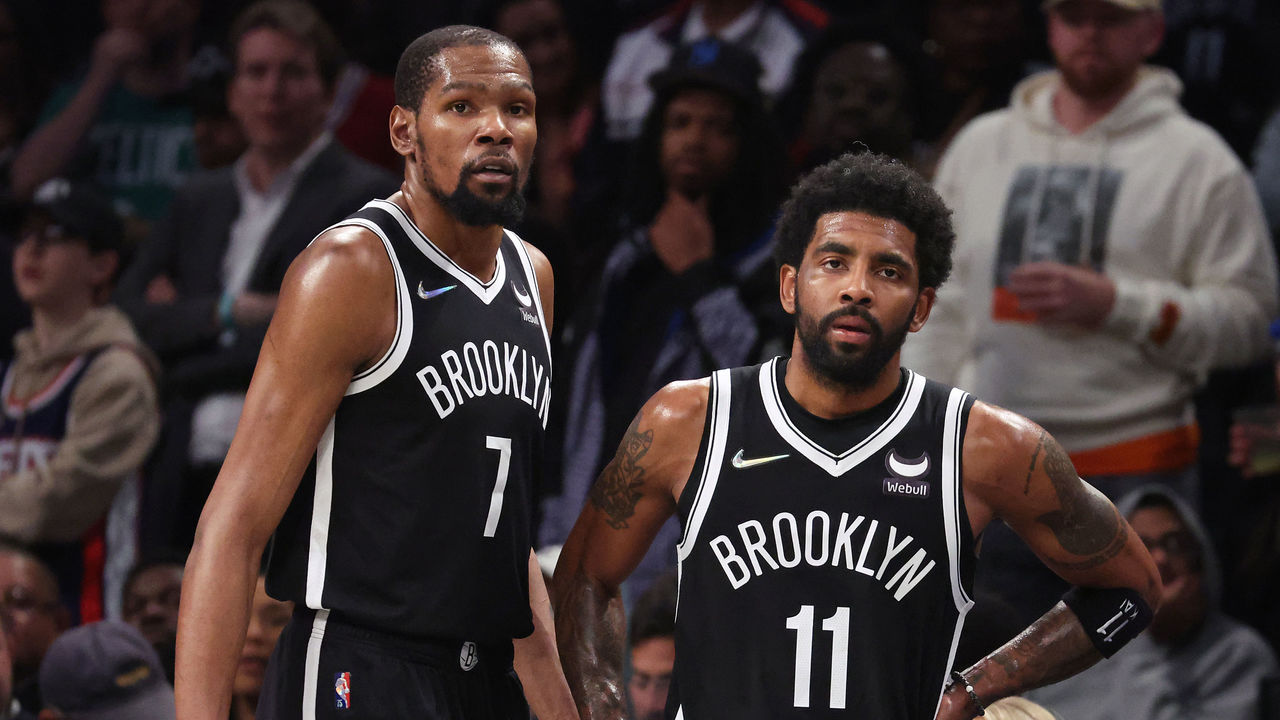 The good news for the Nets? Ben Simmons is ready to get back on the court, Kevin Durant and Kyrie Irving are back despite all that went on over the summer, and those stars find themselves with a better supporting cast, thanks to the return of Joe Harris and the additions of Royce O'Neale and T.J. Warren.
The bad news? Irving and Durant seem to have zero self-awareness about what's been plaguing the Nets during their Brooklyn partnership.
Irving, who shared a 20-year-old conspiracy theory on his Instagram this month and has described COVID vaccine mandates as among the worst human rights violations in history, seems to believe sacrificing his professional future this way is honorable.
Durant - who chose in 2019 to tie his professional future to Irving, one of the most unreliable stars in league history from an availability standpoint - referenced team uncertainty as a reason for his offseason trade request. He also cited the Nets' futility while a knee injury kept him sidelined as a source of frustration.
Given that Durant reportedly wanted head coach Steve Nash and general manager Sean Marks fired before he returned, he seems completely oblivious to the fact Irving remains the biggest source of the team's uncertainty and inconsistency. Durant missed 21 games due to injury during a January-March stretch, and Irving missed nine of them because of his vaccination status. Meanwhile, James Harden was traded in the middle of that stretch after growing disenchanted with the squad's never-ending unpredictability.
The Nets have the talent to compete if their stars remain available, but that's far from a safe bet. In the meantime, it would be helpful if either of them looked in the mirror before complaining.
Knicks thrilled for some reason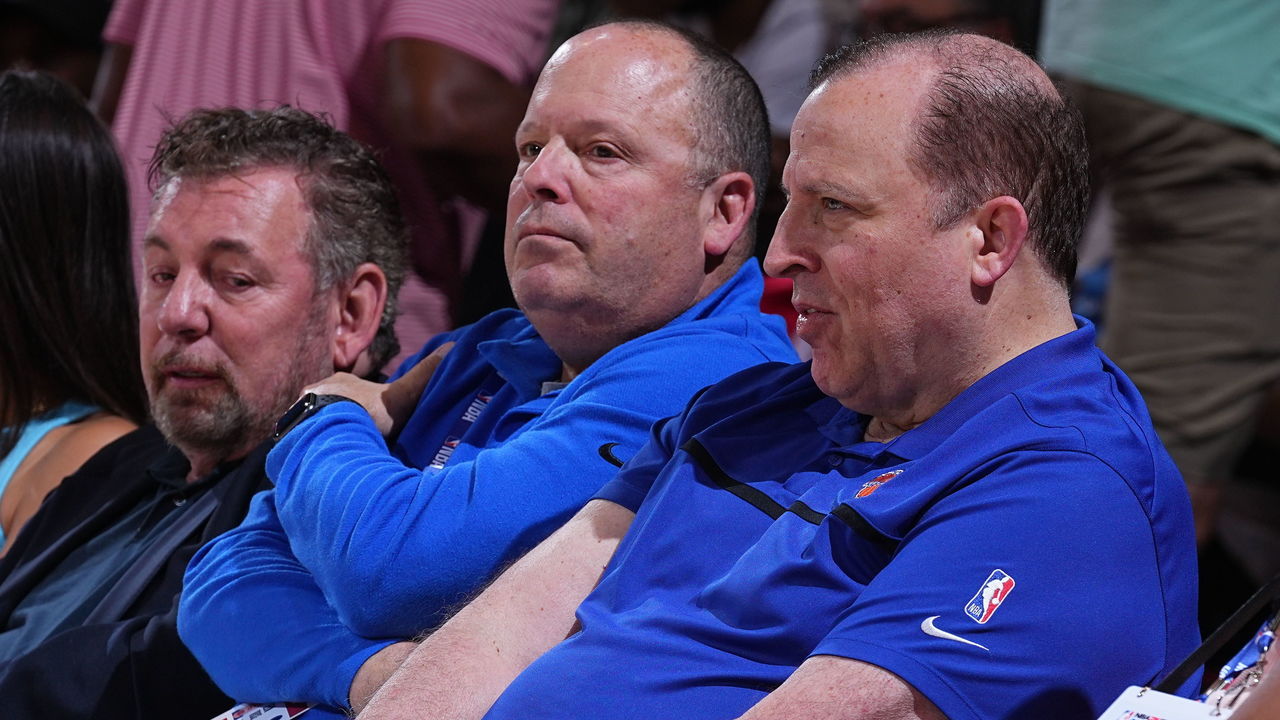 Staying in New York, the Nets' crosstown rivals are predictably reveling in their own mediocrity.
Despite swinging and missing in the Donovan Mitchell sweepstakes, Knicks president of basketball operations Leon Rose said the team feels great about its offseason and is "thrilled" with where it is.
In fairness to Rose, Jalen Brunson was one of the top free-agent targets, Isaiah Hartenstein is one of the most underrated big men in the league, and retaining Mitchell Robinson made sense. The Knicks, who finished 11th in the East last season, did get better, but so did the rest of an already competitive conference.
Not to mention, R.J. Barrett's new extension means the Knicks already have more than $118 million committed to Barrett, Brunson, Robinson, Hartenstein, Julius Randle, and Evan Fournier for the 2023-24 season. New York does have a ton of draft capital it can utilize in potential trade talks. But if the club wasn't ready to do whatever was necessary to acquire Mitchell - the type of star the franchise has been chasing since the turn of the century - there are no guarantees Rose's front office will find the blockbuster deal that elevates what is otherwise a very expensive play-in team at best.
The 'underdog' Lakers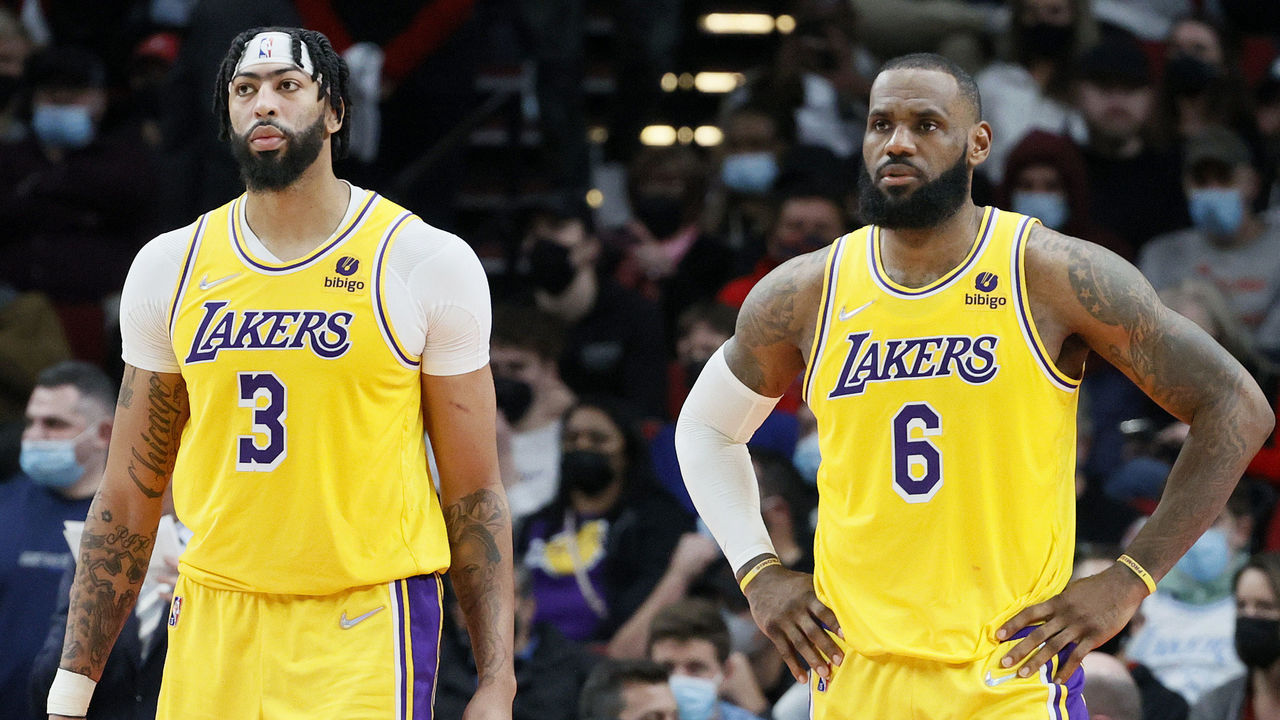 The theme of Lakers media day was that a team featuring LeBron James, Anthony Davis, and Russell Westbrook is heading into the season as an underdog.
As absurd as that sounds, it's true. The star-studded 2022-23 Lakers are underdogs. Not because unfair criticism has led to a self-made chip on their shoulders, but because of the very real issues plaguing their roster that make those criticisms completely warranted.
The Lakers were a bad team last season and have yet to make meaningful improvements. James and Davis staying healthy would obviously help, but opponents outscored Los Angeles during the minutes its two superstars shared the court in 2021-22, and there's still not enough shooting or secondary creation around them. Additionally, James has missed an average of 22 games per 82 contests over the last four years, and Davis has cracked the 70-game mark only twice in his 10-year career.
The most reasonable expectations at this point are that the Lakers will be underwhelming when their stars are healthy and that their stars won't be healthy together for long enough stretches. At least Patrick Beverley will be there to provide comic relief this season in between hounding opposing perimeter players.
Concern for Lonzo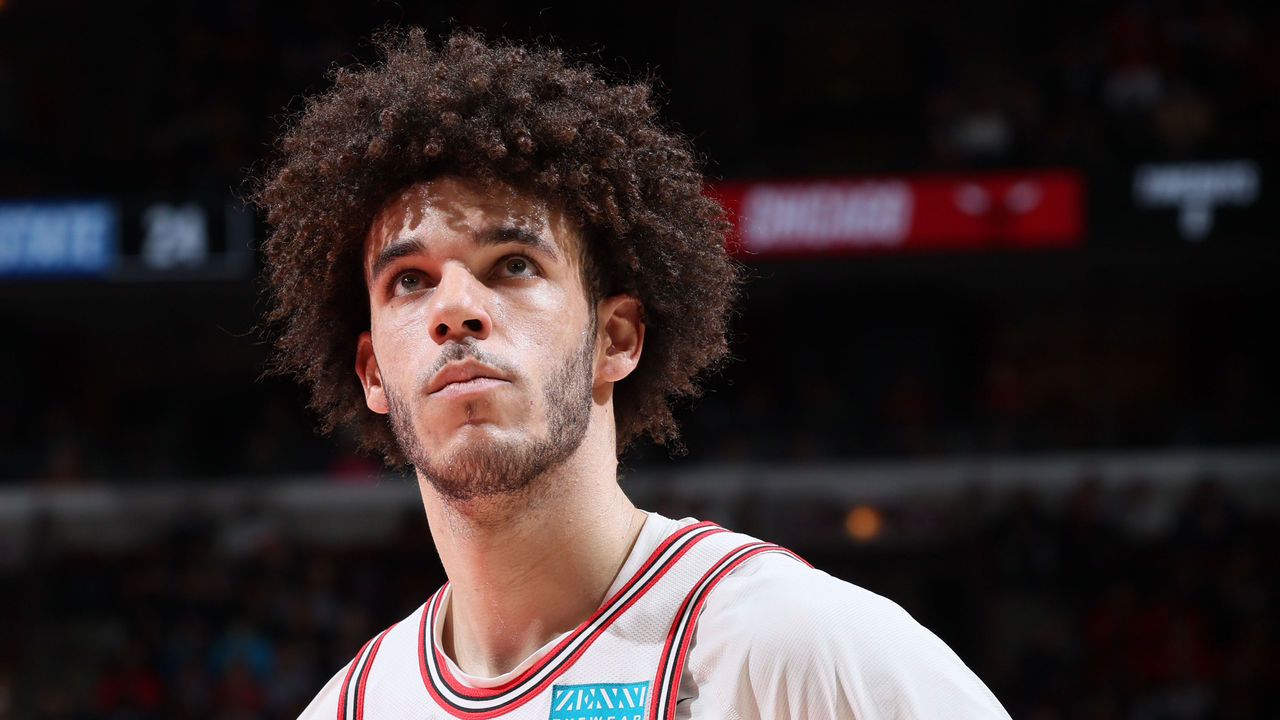 The situation with Lonzo Ball's troublesome left knee sounds both concerning and depressing - for both him and the Bulls.
Ball missed the remainder of last season after an arthroscopic procedure in January, which was initially only supposed to keep him sidelined for six-to-eight weeks. Eight months later, an arthroscopic debridement will sideline him for another four-to-six weeks at minimum, with Bulls head coach Billy Donovan admitting Ball's absence could be season-long.
Ball himself admitted that he still hasn't been able to run, jump, or climb stairs without pain and that his slow progress has even surprised his doctors.
Left knee and ankle issues account for 98 of Ball's 137 missed games over the first five years of his career, leading to genuine concerns about the 24-year-old's future. The Bulls desperately missed Ball's point-of-attack defense and shooting as the team collapsed in the second half of last season, and it's looking more and more like last year's 39-21 start was the peak for this group.
Remember Jonathan Isaac?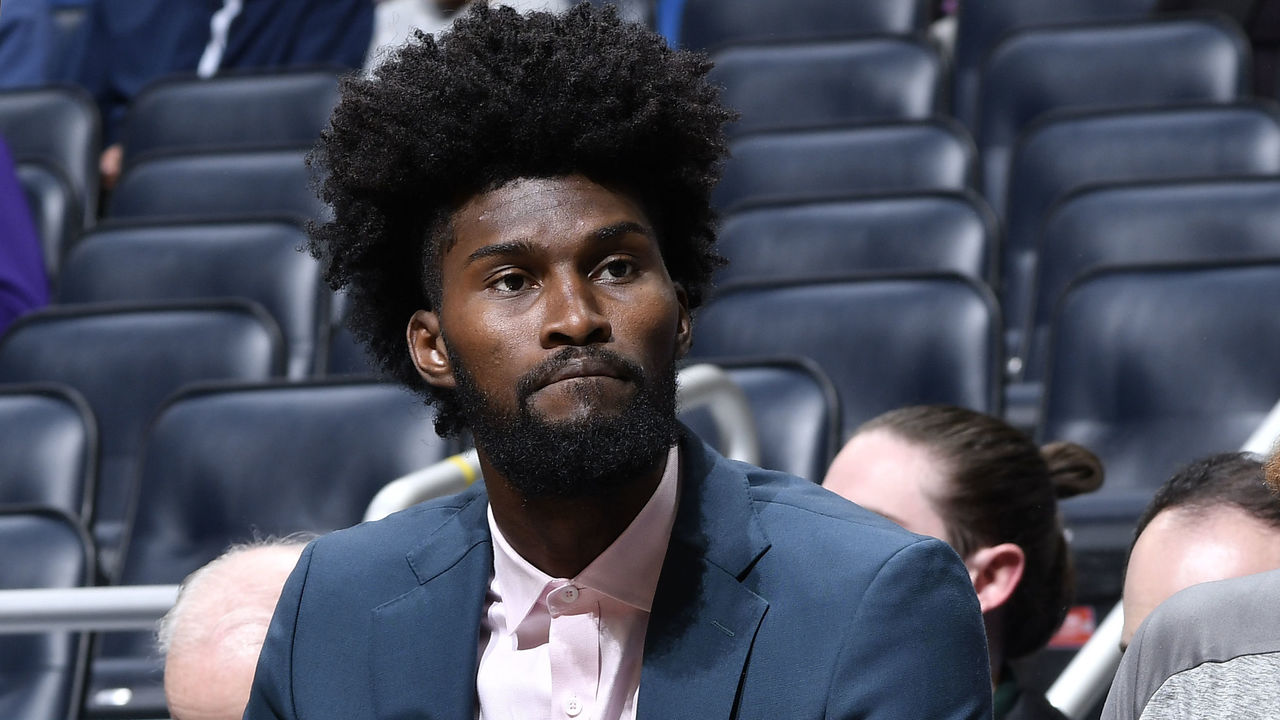 Speaking of lingering injuries, what's going on with Jonathan Isaac?
Once one of the league's most promising young big men, Isaac hasn't played since suffering a torn left ACL in August 2020, and somehow there's still no timetable for his return. Magic president of basketball operations Jeff Weltman said Monday that the 24-year-old is still only doing individual work and won't be participating in live practices during training camp.
Isaac hasn't played a game for Orlando since signing a four-year extension worth nearly $70 million back in 2020, and it's becoming tough to envision him being part of what could be an exciting team of the future with the Magic.
Pascal Siakam, top-5 player?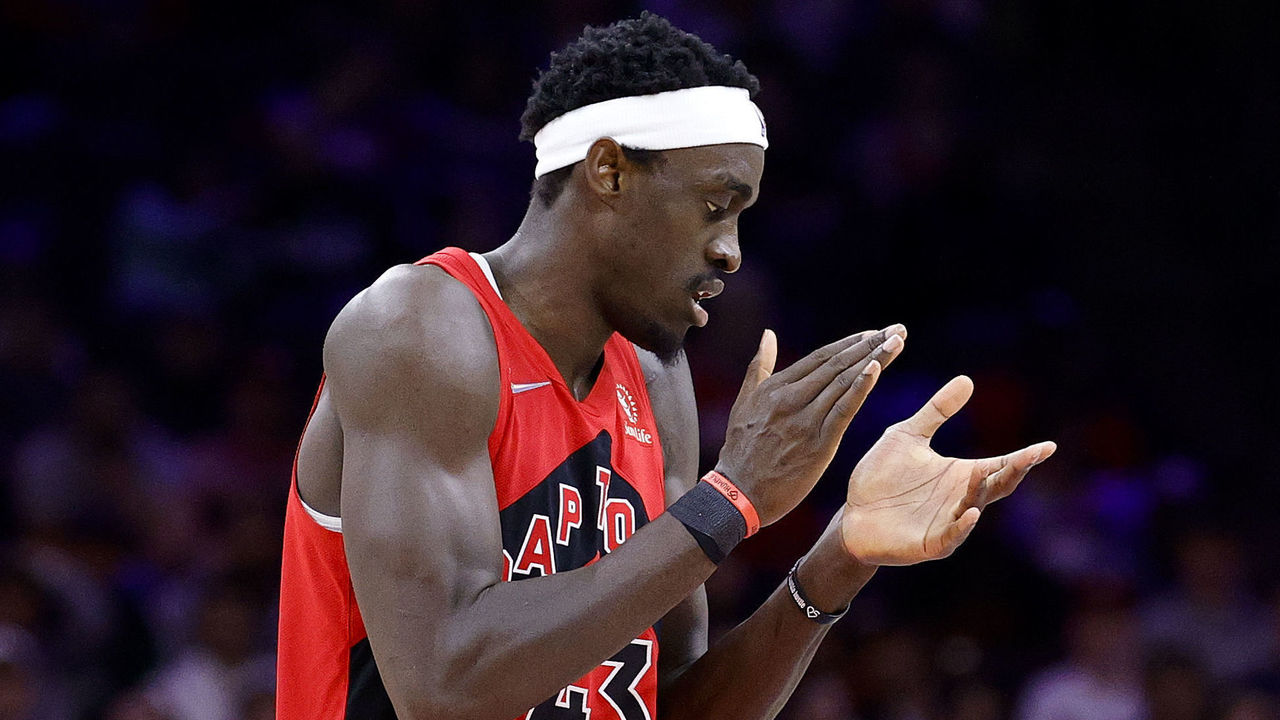 The bravado it takes to become a professional athlete can often lead to an outsized view of oneself. NBA players, unsurprisingly, usually view themselves in a higher tier among their peers than we might view them. So it's refreshing when a star player outlines a personal goal of reaching the next level rather than naively assuming they already reside in such a stratosphere.
Enter Siakam, a former All-Star who's made two All-NBA teams in the last three campaigns despite injuries, two bouts with COVID, and a humbling experience in the 2020 bubble.
The 28-year-old played like a superstar down the stretch last season, leading the league in minutes per game. Over his final 52 games, Siakam averaged roughly 24 points, nine rebounds, and six assists on 50% shooting while getting back to playing his frenetic, game-changing brand of defense. That run fueled a second-half surge that carried a rebuilding Toronto team to 48 wins and the No. 5 seed in the deepest Eastern Conference in a quarter-century.
Other than that 2020-21 blip, Siakam has improved across the board over his six NBA seasons and looks closer to a true No. 1 for the Raptors than ever before. Skeptics might laugh at his goal of becoming a top-five player in the league, but it's not as far-fetched as you might think. Either way, kudos to an established star - who's set to earn $35.4 million this campaign - for acknowledging that there's an upper echelon he's not quite in yet but that he'll fight like hell to join. "I want to do anything I can to make that happen," Siakam said.
Top five or not, if Siakam makes another All-NBA team in either of the next two seasons, he becomes supermax eligible.
Take fouls no joke for The Joker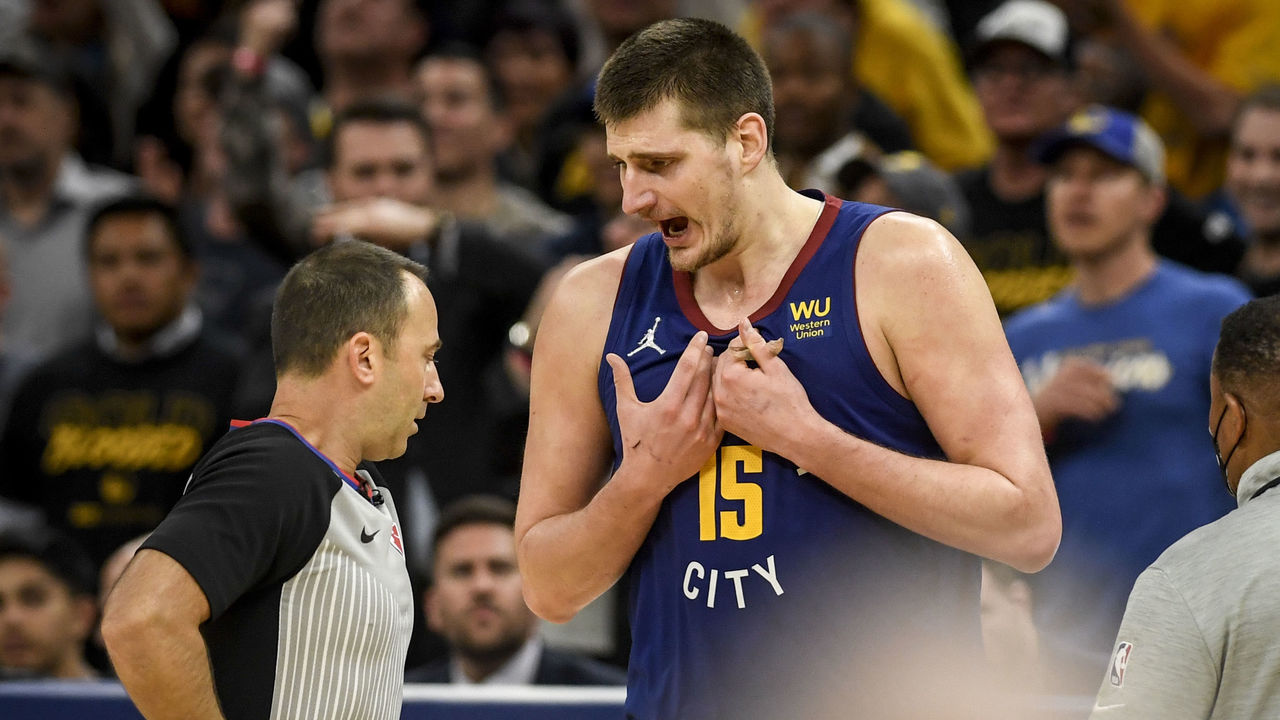 New rules meant to penalize lazy transition-stopping take fouls and inject more excitement into games will be popular among fans, but the league's two-time reigning MVP isn't on board.
It's no surprise given Nikola Jokic is one of the league's biggest take-foul offenders, but this is worth monitoring. Jokic is far from the only superstar who saves himself - and his team - from needing to run back on defense by taking a foul before a possession gets away from them. Don't be surprised if your favorite player has a similar complaint at some point this season.
Popovich, Capela realistic
Media days, and training camps, in general, often lend themselves to outrageous statements from players and coaches about what their teams can accomplish. Every side seems to consider itself a contender before the outcomes of any game quickly disprove the theories.
On that note, shoutout to Gregg Popovich - always one of the league's bluntest speakers - for being hilariously forthright about his rebuilding (tanking) Spurs.
Meanwhile in Atlanta, where the Hawks added former Spurs All-Star Dejounte Murray to an already talented young team led by Trae Young, apparently not everyone is drinking the Kool-Aid.
Making the Eastern Conference finals for the second time in three seasons would be a tremendous accomplishment for the Hawks, so it's not like Clint Capela is selling his team short. But it's still hilarious to see his understated goal beside the championship aspirations of his teammates in a tweet the Hawks shared.
Joseph Casciaro is a senior writer for theScore.
Comments
✕
The 10 most interesting things to monitor from NBA media days
  Got something to say? Leave a comment below!