Kansas entered last season as the AP Top 25's preseason No. 1 team. Texas Tech was unranked.
The year concluded with the Jayhawks' 14-year reign of dominance over the Big 12 coming to an end. And the Red Raiders, who shared the league title with Kansas State, played for the national championship.
Was it a glimpse of a future in which the top of the Big 12 is more wide-open? Or was it a one-year blip? Kansas is once again the favorite to win a balanced conference.
Here's your Big 12 preview with conference play three weeks away:
theScore's projected order of finish (last year in parentheses)
1. Kansas (3)
2. Baylor (4)
3. Texas Tech (T1)
4. West Virginia (10)
5. Iowa State (5)
6. Oklahoma State (9)
7. Texas (6)
8. Oklahoma (T7)
9. TCU (T7)
10. Kansas State (T1)
5 key questions
Dethroned a year ago, is Kansas ready to retake the conference?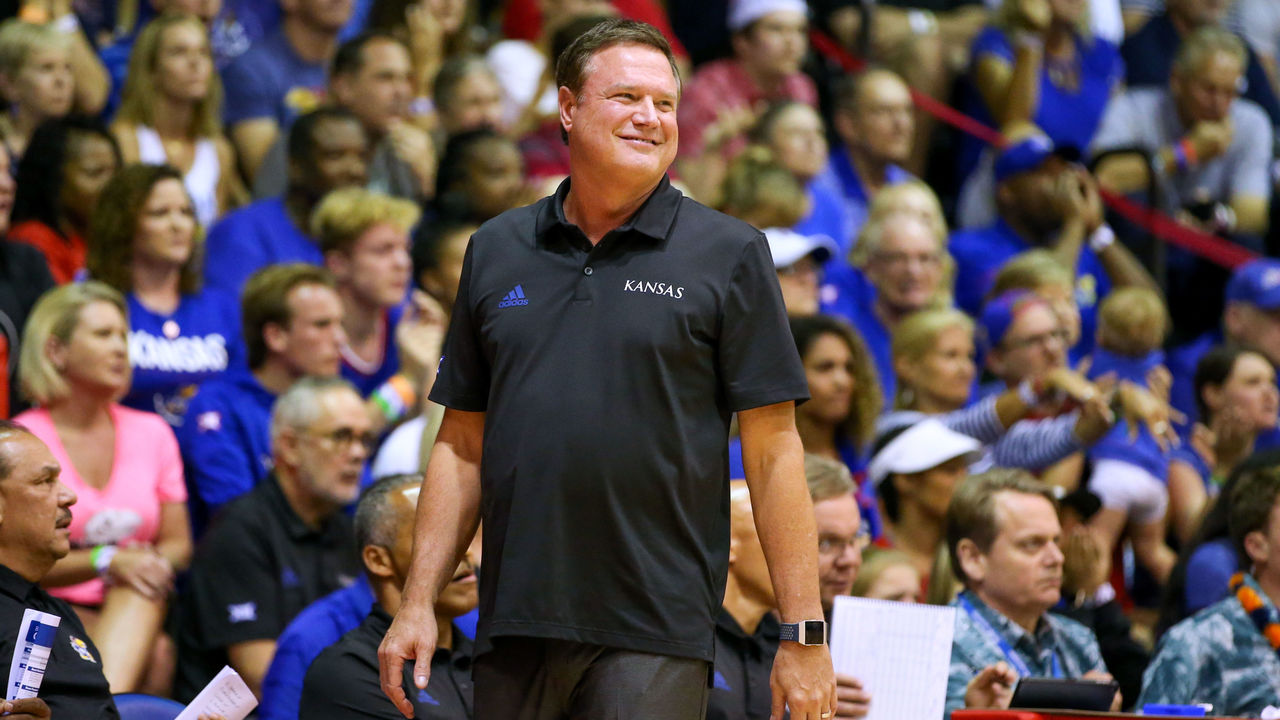 Here's how high the standards are at Kansas: last year was arguably Bill Self's worst team in 16 seasons as head coach. The Jayhawks won 26 games and were a four-seed in the NCAA Tournament.
But they didn't win the conference for the first time in 14 years and had been a three-seed or better in 12 consecutive tournaments.
A confluence of injuries, ineligibility, and defections left KU a shell of what it was expected to be entering the season. Kansas exited the NCAA Tournament in the second round without key pieces Udoka Azubuike, Lagerald Vick, and Silvio De Sousa.
Azubuike has returned from injury and De Sousa is back after the NCAA held him out in 2018-19 because his guardian received a $2,500 payment from a former Adidas representative whom the NCAA declared a "university booster."
And, with that, Kansas is once again the favorite to retake the Big 12.
Self's best teams in recent years have been led by great guard play. Frank Mason and Devonte Graham come to mind.
Sophomore Devon Dotson looks poised to be the next in line. Through eight games, he's averaging 19.5 points and 4.5 assists.
Azubuike, the 7-foot center, gives KU the inside presence it lacked last season. Kansas also added Iowa transfer Isaiah Moss, who made 42.1% of his 3-pointers a year ago.
After a one-year break, everyone is chasing Kansas again.
Can Chris Beard get the same results from a new-look roster?
Of the eight players who checked in for Texas Tech in last year's national championship game, only two returned to this year's roster. So, Beard knew he'd have a challenge recreating the Red Raiders' magical March run.
Early losses to Iowa, Creighton, and DePaul - the latter two coming in overtime - have hammered that point home. After missing out on most of its major opportunities for quality nonconference wins, Texas Tech will need a strong Big 12 record to be in the tournament field of 68.
But there are two reasons to believe in Texas Tech's growth this winter.
No. 1 is Beard, whose teams have won at least 27 games in three of his four seasons as a Division-I coach.
Second is the fact that this roster has talent, even if it's full of new faces.
The Red Raiders added two graduate transfers who play major minutes - Chris Clarke (Virginia Tech) and TJ Holyfield (Stephen F. Austin) - and Beard's 2019 recruiting class ranked 18th nationally, according to ESPN. The top recruit in the class, 6-foot-4 guard Jahmi'us Ramsey, was averaging 17.3 points and six rebounds per game before a hamstring injury sidelined him for two of the Red Raiders' three losses.
Combine those pieces with the respective returns of guards Davide Moretti and Kyler Edwards, and this roster looks strong enough to compete in March again even without Jarrett Culver, Matt Mooney, and the others who graduated.
Will Tristan Clark regain his pre-injury form for Baylor?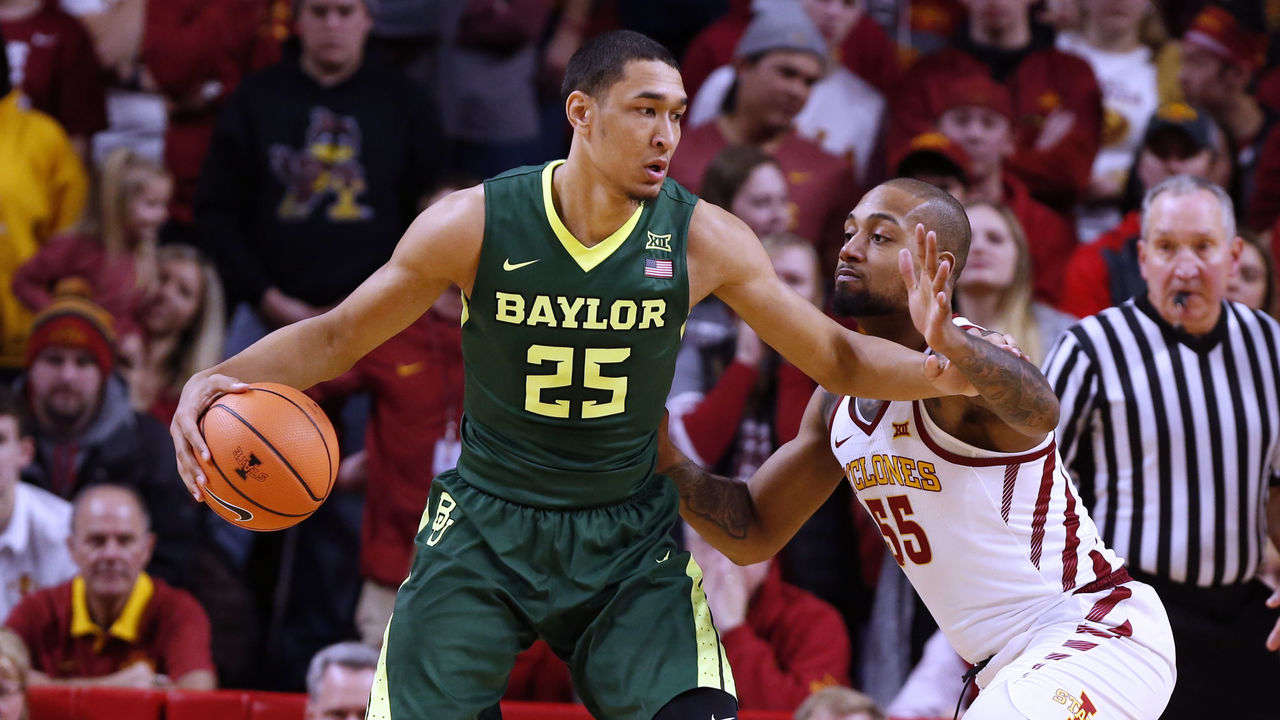 Clark led the nation in field-goal percentage (73.7) last season before knee surgery ended his campaign after 14 games. Remarkably, Baylor still won 20 games and reached the second round of the NCAA Tournament. But its ceiling was surely lowered without Clark, who was averaging 14.6 points, 6.3 rebounds, and 2.4 blocks per game.
The junior's return is one of the reasons why the Bears appear to be the top contender to Kansas in 2019-20. But it's clear it will take some time for Clark to regain his all-conference form.
He's played in six of eight games for Baylor, which is 7-1 heading into a matchup with Butler on Tuesday. He's averaging 19 minutes, five points, and 3.5 rebounds. He also hasn't been efficient, shooting just 35.1% (13-of-37) on 2-pointers.
Baylor doesn't need him to be its leading scorer. Sophomore guard Jared Butler, who really developed during the second half of his freshman season, is scoring 18.6 points per game and shooting a scorching 47.4% from 3-point range.
However, Baylor will need Clark if it hopes to win its conference for the first time since sharing the 1950 Southwest Conference title.
After down years, are West Virginia and Oklahoma State NCAA Tournament teams?
The Big 12 has been KenPom's highest-rated conference for each of the last six seasons. One element in its favor is that, for the most part, the 10-team league has been competitive at the bottom. Coaches will tell you there's never an easy game in the Big 12, and usually, it's true.
But the bottom sort of fell out for much of last season. West Virginia began Big 12 play with a 2-12 record before picking up two late-season wins. Oklahoma State started 3-13 before doing the same. There were a number of blowouts and only a few close games mixed in.
Their respective struggles last season make the Mountaineers and Cowboys two of the more intriguing teams in the conference - and the nation - in 2019-20. Both programs appear to have NCAA Tournament-level rosters this time around.
Each has made an early-season statement, too. West Virginia topped Wichita State as part of a 7-0 start before suffering a narrow loss to St. John's on Saturday. Oklahoma State won a pair of games over Syracuse and Mississippi by 14 and 41, respectively, in Brooklyn over Thanksgiving. The Cowboys have come back down to earth with consecutive losses to Georgetown and Wichita State, though both came without starting point guard Isaac Likekele.
West Virginia boasts one of the best big men in the conference in 6-foot-10 sophomore Derek Culver (11.3 points and 9.4 rebounds per game) and head coach Bob Huggins has never had back-to-back losing seasons.
Oklahoma State is experienced, returning all five starters from last year's 12-20 squad. Mike Boynton, meanwhile, is looking for his first tourney appearance in his third year as a head coach.
Will Texas finally win an NCAA Tournament game under Shaka Smart?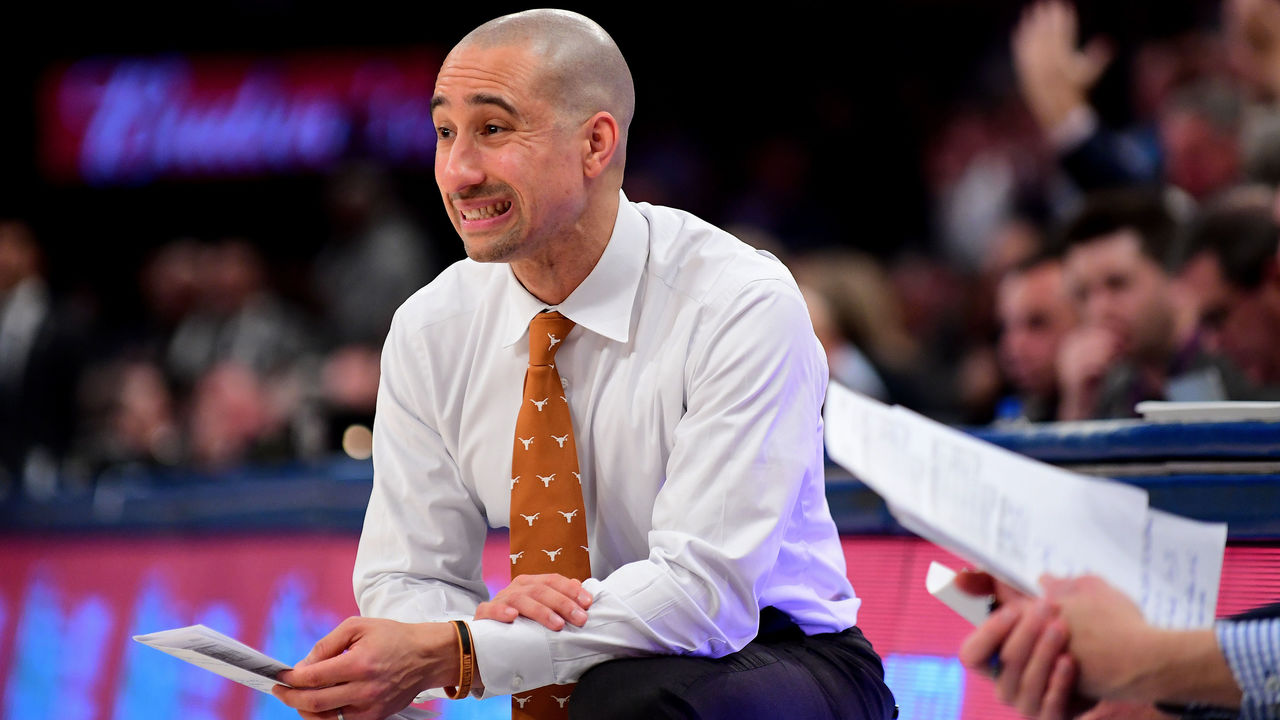 A coach's struggles are further magnified when the person they replace goes on to thrive at another program. That was the case for Smart last season.
As his Texas team languished in the bottom half of the Big 12 and ultimately missed the NCAA Tournament, Rick Barnes won 31 games and took Tennessee to the Sweet 16.
Smart's Longhorns did win five in a row to claim an NIT title, but he enters 2019-20 still looking for his first NCAA Tournament win with Texas.
Texas is 71-66 in four years under Smart, and just 31-41 in Big 12 play. Two tournament appearances - in 2016 and 2018 - ended with first-round losses to Northern Iowa and Nevada, respectively. As a program, Texas hasn't reached a Sweet 16 since 2008. Smart, who brought VCU to the Final Four in 2011, is 2-6 in the tournament since that run.
There's hope, though, for this year's team, which won at Purdue in early November. The Longhorns have good guards with experience in Matt Coleman and Courtney Ramey, and Andrew Jones, who was diagnosed with leukemia in January 2018 and didn't play last season while undergoing cancer treatments, might be the best story of this college basketball season. He's back and thriving, averaging 12.3 points in 26.1 minutes per game.
More in this series
SEC preview (Thursday, Dec. 12)
ACC preview (Friday, Dec. 13)
Big East preview (Monday, Dec. 16)