The prospects who aim to be drafted and kick-start HBCUs' return to glory
Getty Images, NFL / Photo illustration by Nick Roy / theScore
The NFL team that drafts or signs Aqeel Glass will add a winner and leader who can complete any throw and achieve what's asked of him under center, according to the Alabama A&M quarterback. His accolades support the summary. Glass is the reigning two-time Historically Black College and University Player of the Year, and his team was Black college football's national champion last spring.
Glass earned another feat over the winter as the first invitee to the inaugural HBCU Legacy Bowl. His mom is a Washington fan who raised Glass to admire Doug Williams, the Black QB who defied prejudice and opened doors by winning the Super Bowl in 1988. A senior advisor in the Commanders' front office nowadays, Williams advocates for HBCU football on the side, which spurred him to spearhead that showcase.
Patrick Mahomes flipped the coin at the Legacy Bowl in February in New Orleans, where scouts gathered to watch 99 handpicked prospects compete. Their schools ranged from Jackson State to Tennessee State to Mississippi Valley State to Grambling State, which Williams quarterbacked in the 1970s.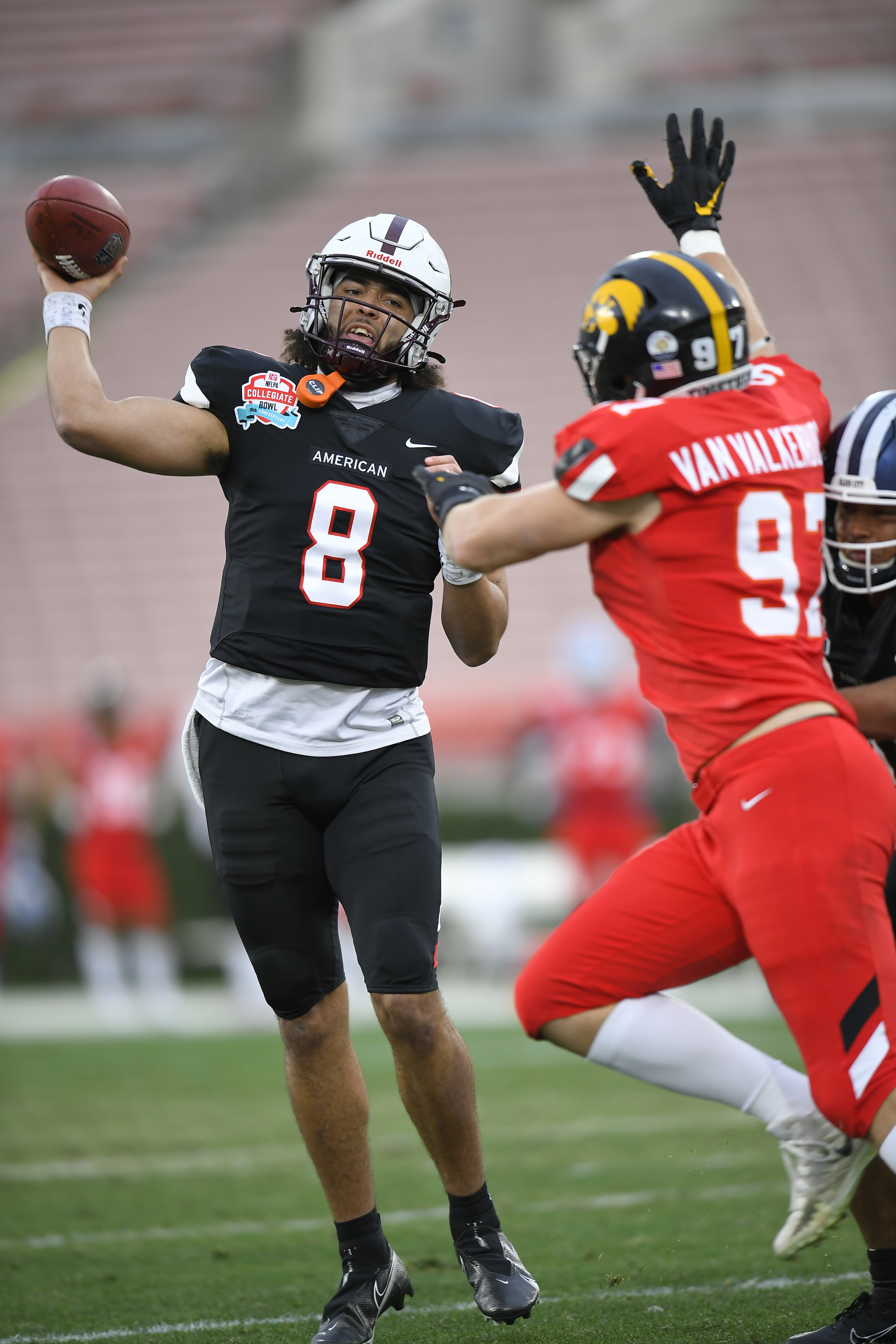 Those programs used to propel players to enshrinement in the Pro Football Hall of Fame. Glass' generation just wants to be noticed.
"It gave guys an opportunity," Williams said about the Legacy Bowl, which he organized with James "Shack" Harris, his fellow founder of the Black College Football Hall of Fame.
"They didn't have to pay for anything. Everything was there for them. Uniforms. Helmets. They had everything they needed to go out and perform."
The need was evident. Zero HBCU prospects were drafted in 2021, a gut punch. High school recruits are giving these schools renewed consideration - Deion Sanders has signed five-star talent as head coach at Jackson State - but these splashy commits won't turn pro for a few more seasons.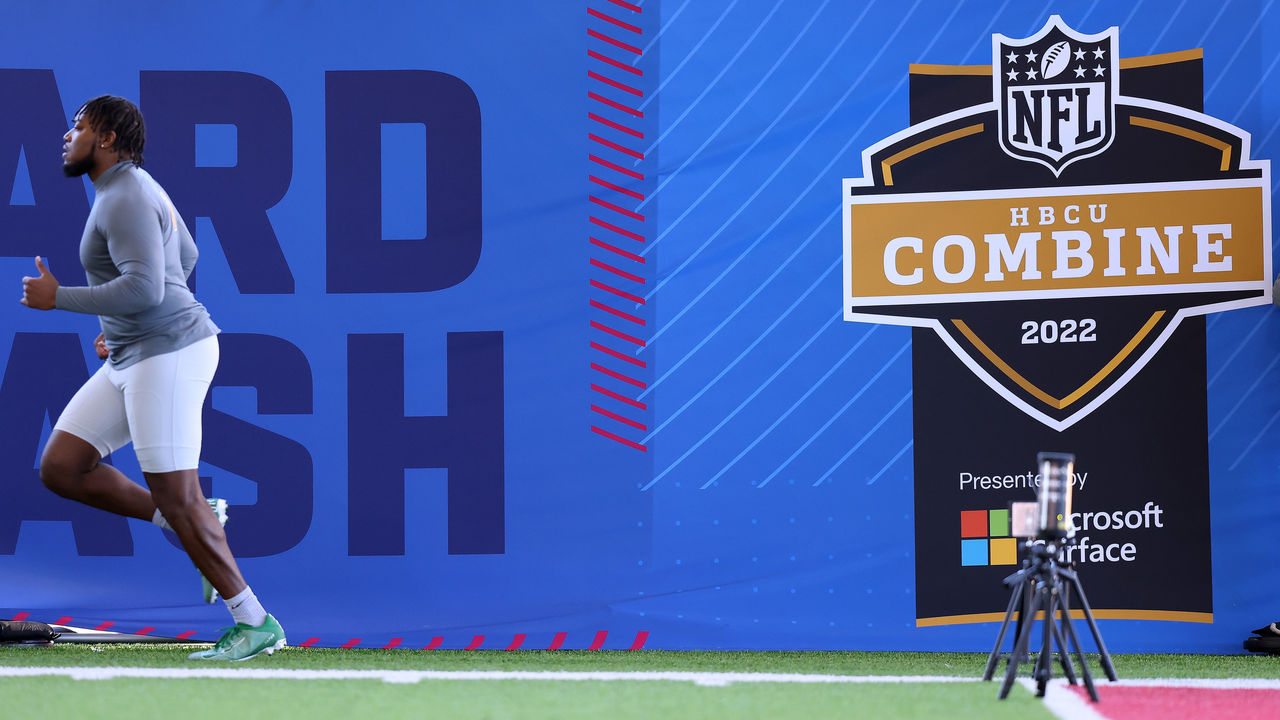 The draft landscape has shifted in the meantime. Four HBCU players participated in March's NFL combine, but the league also revived an initiative the pandemic nixed in 2020. For the first time, a few dozen prospects who weren't invited to Indianapolis took part in a combine of their own in January, auditioning on one field in front of representatives from all 32 franchises.
Like the Legacy Bowl, the HBCU combine has a practical premise. It's convenient for scouts who tend to skip HBCU pro days - citing a perceived dearth of talent - to show up and pay attention. Players get the chance to dispel those doubts and prove their value. Those who don't measure up know they at least got a shot.
"There are only a select few who can go to the combine in Indianapolis. What this does is allow guys at this level, at these schools, to make their claim," said Eddie George, the Heisman Trophy winner and retired NFL running back who now coaches Tennessee State. "Either I have what it takes to get there or I don't, and to close the door on their career or move forward.
"You're always left wondering: 'Man, if I had a chance, or if I had an opportunity.' That's what this does for HBCUs. I've got a chance to show what I can do and to be seen by scouts. You'll find some gems in the rough."
Glass' rocky afternoon at the Legacy Bowl - he hit on four of 15 passes for 51 yards - belied his productive four years starting for Alabama A&M. Glass led the Bulldogs to an unbeaten record, plus HBCU football's No. 1 ranking in the pandemic-altered spring 2021 season. As a senior last fall, he threw for 400-plus yards in half of his 10 starts and for four or more touchdowns in seven of them. He repeated as the Deacon Jones Trophy winner as a result.
No HBCU quarterback has been drafted since 2006, when the late Tarvaris Jackson went in the second round. Arguing Glass should buck the trend, Alabama A&M head coach Connell Maynor praised his accuracy, game management, and the speed with which he grasps concepts - an asset in the NFL.
"That's what (teams) need at that level. Some guys, you put it on the chalkboard, they learn it," Maynor said. "One rep and he's good, and he has everybody else on the same page."
Glass' HBCU draft peers include Southern University offensive guard Ja'Tyre Carter, plus three defensive backs who worked out alongside him at the Indy combine. Florida A&M safety Markquese Bell is explosive and influential as a run defender, NFL Network analyst Lance Zierlein observed. South Carolina State cornerback Decobie Durant boasts 4.38 speed; he laid out to grab two interceptions last September at nationally ranked Clemson.
Fayetteville State hasn't produced a draft pick since 1976, but NFL Network rates Joshua Williams as the 10th-best cornerback in the class, a projected surefire backup with CB2 potential. Long at 6-foot-3 with quick feet, Williams was the only Division II invitee to February's Senior Bowl. Between that week and his combine appearance, the North Carolinian got face time with every NFL team, exposure he calls a blessing.
"Me being a football fanatic, I want to do this (for) myself," Williams said. "Coming from Fayetteville and being from Fayetteville, and the fact that we haven't had so many players come out of there, it does make it a little more special. I don't feel any pressure. But it does make me want to go even harder."
HBCU football has a rich history. Black athletes went to these schools en masse even after education was desegregated, thriving on campuses that were founded to uplift their forebears. Some of the country's best football was played there in the mid-20th century; more than 30 HBCU alumni are in the Pro Football Hall of Fame.
Four Grambling players have busts in Canton, Ohio: Willie Davis (who turned pro in 1956), Willie Brown (1963), Buck Buchanan (1963), and Charlie Joiner (1969).

The future Hall of Famers Walter Payton, Jackie Slater, and Robert Brazile overlapped at Jackson State in the 1970s.

That decade, the dynastic Pittsburgh Steelers added Hall of Famers out of three HBCUs: Southern's Mel Blount, South Carolina State's Donnie Shell, and Alabama A&M's John Stallworth.

Jerry Rice (Mississippi Valley State), Shannon Sharpe (Savannah State), and Michael Strahan (Texas Southern) starred at HBCUs in the 1980s or 1990s.

Several other HBCUs - including Bethune Cookman, Bishop, Florida A&M, Fort Valley State, Maryland Eastern Shore, Morgan State, North Carolina A&T, Prairie View A&M, and Tennessee State - have sent one or numerous players to the Hall.
Before Rice's heyday, Power 5 programs integrated and started landing Black recruits, depleting the HBCU talent pipeline. Players gravitated to the glam facilities and TV attention that HBCUs, long underfunded and increasingly overlooked, couldn't provide. With scattered exceptions - like the late QB Steve McNair or Colts linebacker Darius Leonard - far fewer HBCU prospects became All-Pro NFLers or were drafted at all.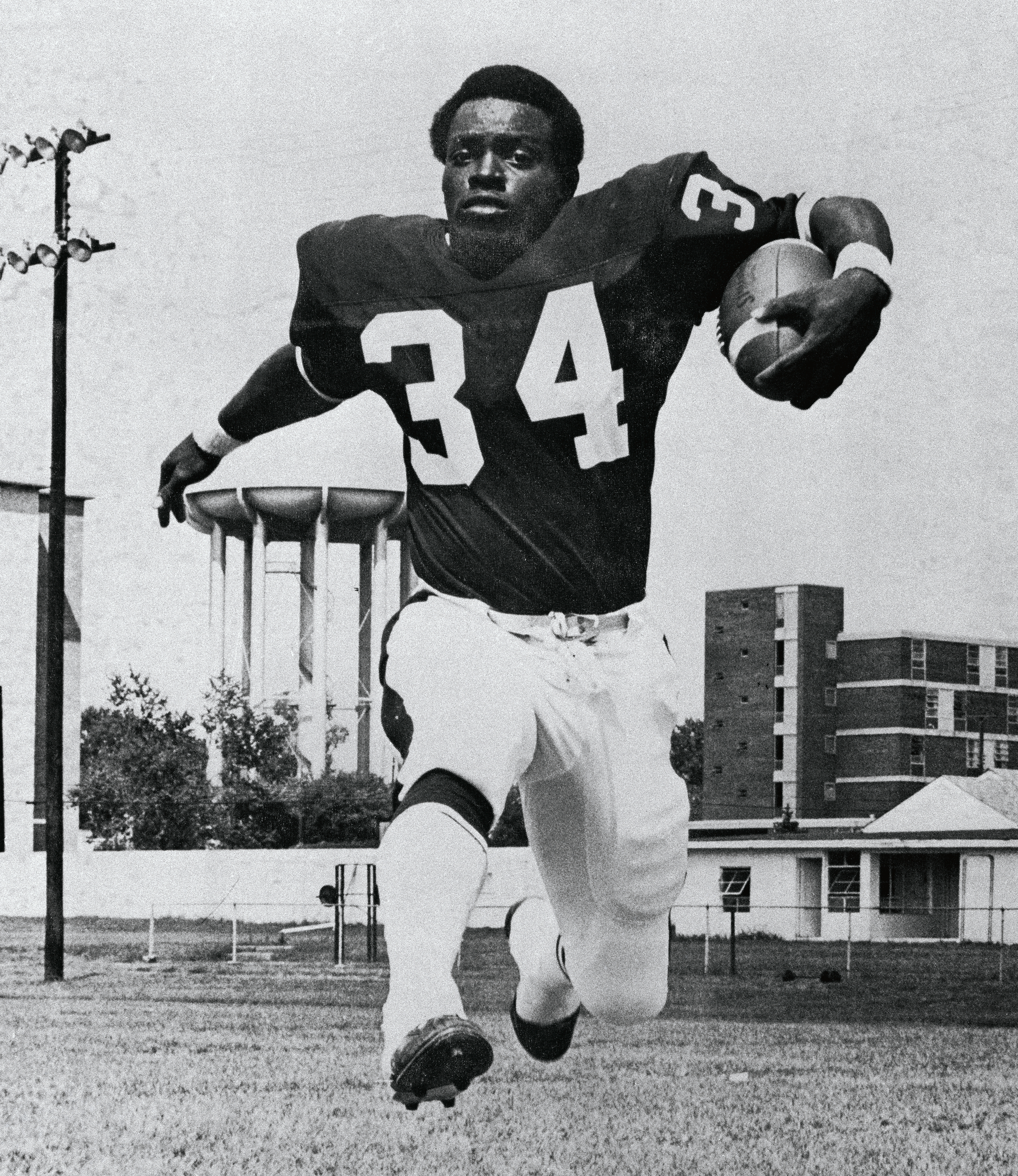 Recent drafts reflect this downswing. Four HBCU players were picked in 2019, one (seventh-rounder Lachavious Simmons) went in 2020, and none were selected in 2021 - the ninth shutout year this century, per HBCU Gameday. The pandemic prevented teams in the SWAC and MEAC - the main HBCU conferences - from playing full seasons ahead of last year's draft, and events like the Legacy Bowl weren't around to direct the spotlight.
"Anything better than none" would constitute progress at this week's draft, Doug Williams said. That said, he hopes five or six HBCU prospects are drafted and at least as many sign as free agents.
"The first goal is to make the roster," Glass said, outlining his own aspirations. "Once I do that, I'd like to get in and learn as much as I can. Hopefully get the chance to get on the field some.
"When I do get on the field, whenever it may be, I want to go out there and leave my mark. I want to dominate in anything I do. Every level of football that I've played, I was able to come in and make an impact."
Kayvon Thibodeaux, a potential top-three pick on Thursday, was a prized recruit in the 2019 high school class when he swung by Florida A&M for a summer visit; Tallahassee's other four-year school was a long shot to sign Thibodeaux. Indeed, the edge rusher wound up picking Oregon, but he raved about his day on campus:
How times change. In December, cornerback Travis Hunter decommitted from Florida State - Deion Sanders' alma mater - to play for Jackson State starting next fall. The country's top recruit and a South Florida native, Hunter tweeted he'd dreamed of suiting up for the Seminoles "but sometimes we are called to step into a bigger future than the one we imagined for ourselves."
Sanders joined Jackson State in 2020 with a stated goal: usher in a new HBCU football golden age. He arrived as nationwide racial justice protests renewed support for the HBCU mission, and his first recruiting class included several Power 5 transfers. As of 2015, Jackson State couldn't afford to fly its coaches on recruiting trips, Sports Illustrated reported. If that program is a destination again, could others follow suit?
"Going into the spring (of 2021), we had games on ESPN1. To see the progression of it is huge. Deion has a lot to do with that. His name and his star power bring a lot of attention to wherever he's at," Glass said, sharing his perspective as a former SWAC rival.
"What he's doing with landing these nationally ranked recruits, it's only the beginning."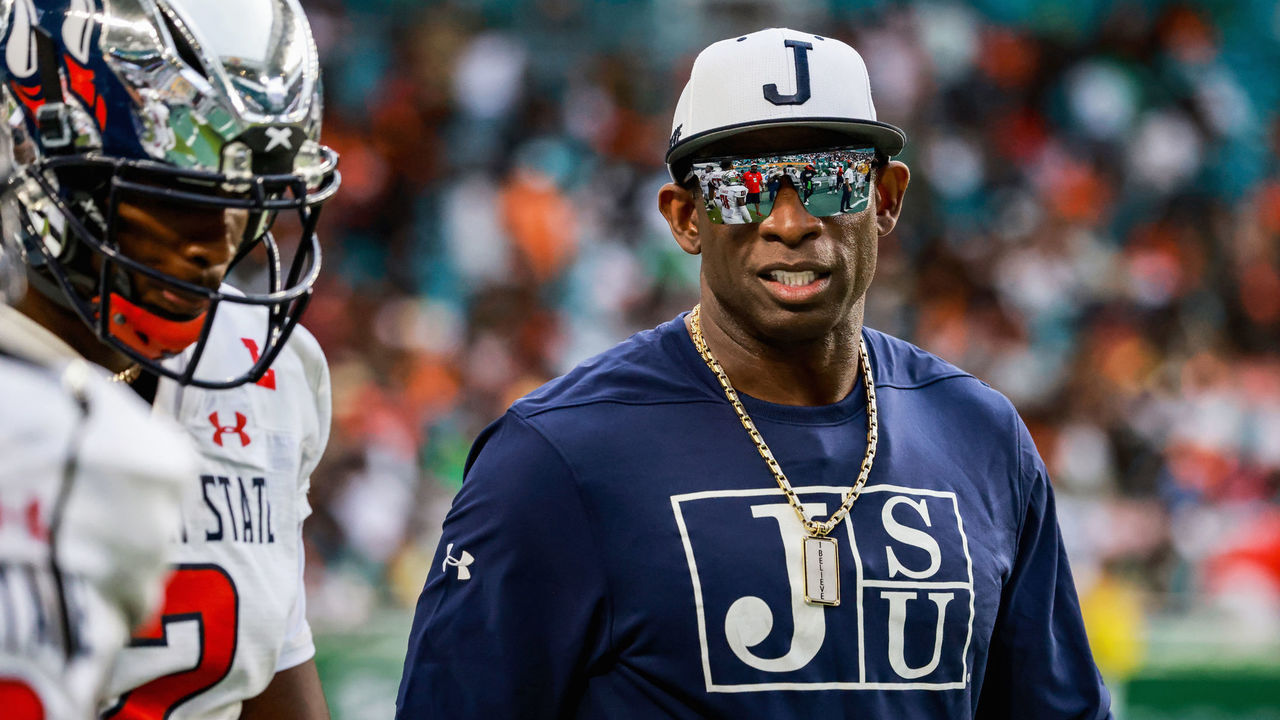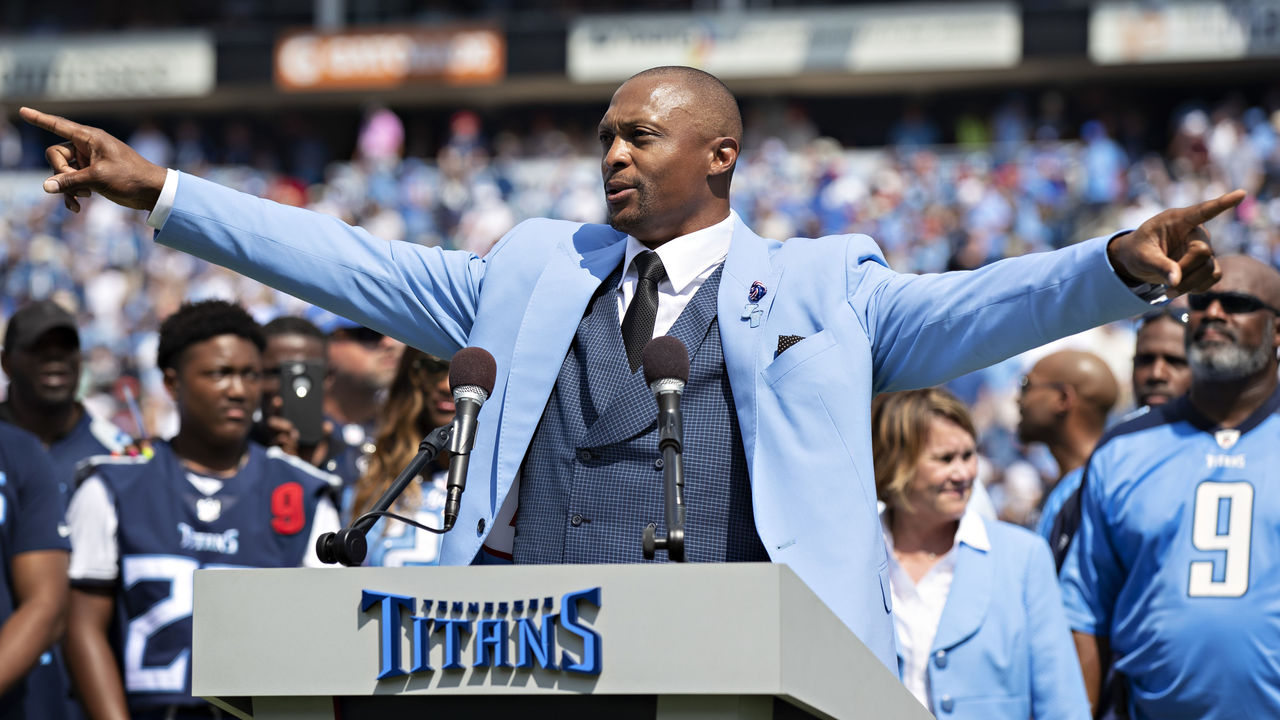 George is another big-name coach trying to drum up momentum and sustain it. The longtime Titans running back was immersed in wealth management and his nascent acting career - he was in "Chicago" on Broadway - when Tennessee State approached him with a job offer. He signed on as head coach last April, seizing what he thought was a once-in-a-lifetime chance "to help our young kids realize their dreams."
To sell recruits on Tennessee State means promoting tradition - more than 100 NFL draft picks went there - and the state of the roster's "everyday living," George said. The program overhauled its weight room this offseason; George leveraged his relationship with Kevin Plank, a high school classmate and the founder of Under Armour, to procure new gear. Blazing a trail has its perks.
"You've got to show them the benefits of coming to an HBCU. The NFL's going to find you. The next level's going to find you no matter where you are," George said.
"You can go to Alabama or Clemson or Florida State or Ohio State and be one of the great ones. Or you can come to Tennessee State and be the great one, and really stand out, and bring a spotlight to yourself and your university by doing something different - doing something that's noble and that goes completely against the norm."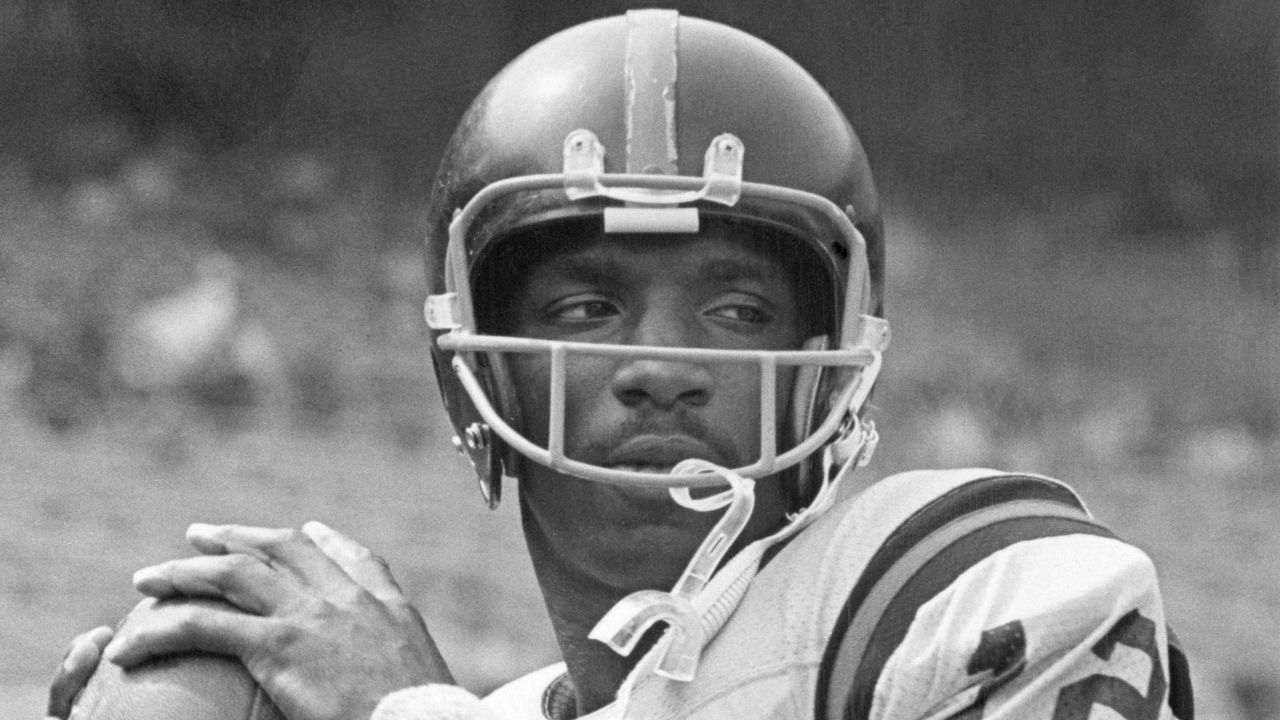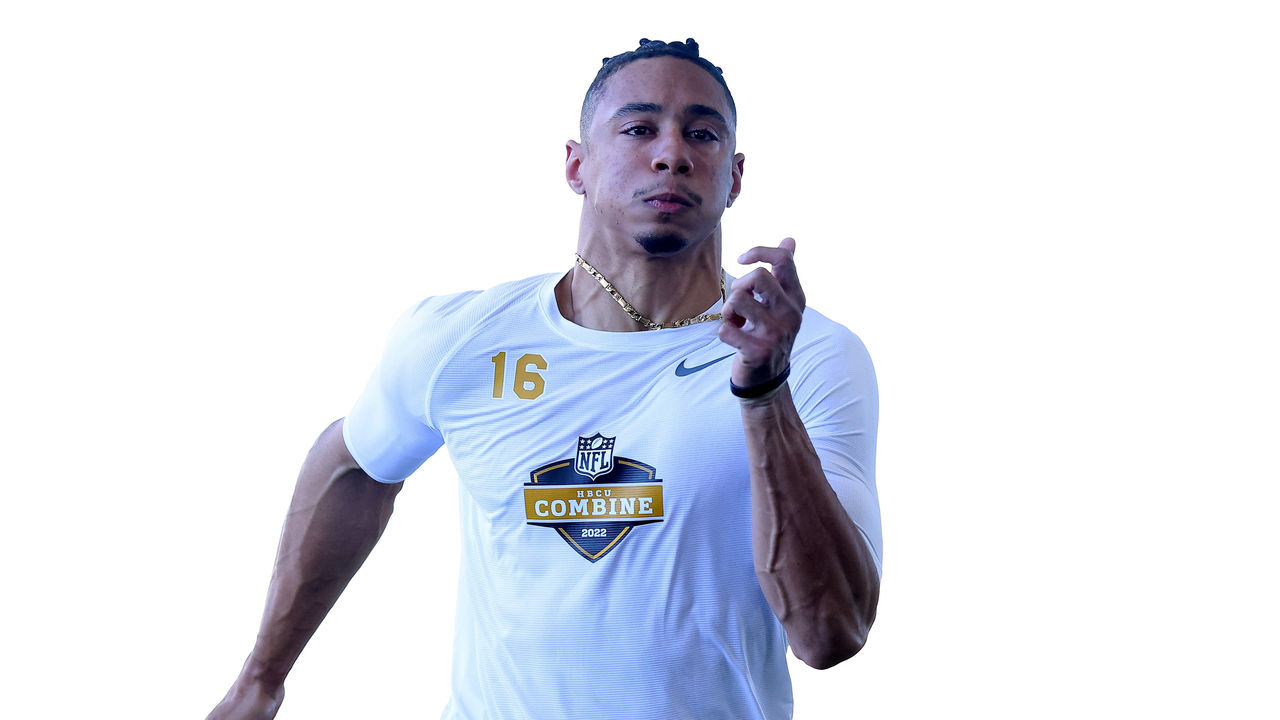 Two of George's departing seniors - offensive tackle Cam Durley and safety Cory Rahman - went to the first HBCU combine in Mobile, Alabama, the site of the Senior Bowl. NFL hopefuls strive to stand out there. One of them, Virginia State safety Will Adams, cleared 40 inches in the vertical leap. Adams' burst excited Dominique Rodgers-Cromartie, the retired NFLer from Tennessee State who attended the event as a mentor.
Doug Williams' coach in the 1970s at Grambling State was Eddie Robinson, the nine-time Black national champion who has a team in the Legacy Bowl named after him. As Williams told theScore last year, Robinson's concern for him as a young Black man "helped me survive America better," steeling him for the uphill battle he'd face.
Williams shared his vision recently for how HBCUs could land top prospects. Athletic directors have to empower coaches to take big swings: "Don't be afraid to go out and recruit a kid," he said. Recruiters can pitch the education a player will receive and all that distinguishes an HBCU campus - the marching bands, the raucous pep rallies, the camaraderie, the immersion in Black history and culture.
"And then if you come and play well," Williams said. "You're going to get a chance to go to the league."
Nick Faris is a features writer at theScore.
Comments
✕
The prospects who aim to be drafted and kick-start HBCUs' return to glory
  Got something to say? Leave a comment below!