Jadeveon Clowney entered the offseason as one of the NFL's top unrestricted free agents. As a disruptive presence at a prime position, the edge rusher figured to land somewhere soon after the league year began in March - and for big money. Yet it's now past Memorial Day, and Clowney remains unsigned, his prospects uncertain.
So what happened? There are multiple factors to consider.
The first is Clowney's injury history. He missed 21 games across six campaigns with the Texans and Seahawks, and he underwent surgery in January to fix a core muscle injury related to a sports hernia that nagged him last season. It's his sixth surgery in seven years, and while he's reportedly healthy, Clowney recently admitted pandemic-related restrictions have prevented teams from completing medical evaluations.
"I know what's going on in the world, with the coronavirus and everything," he told FOX 26's Mark Berman. "It's a slow process until teams really can see me and see what I got and can give me physicals and everything. So I'm in no rush, I'm just waiting on the right opportunity."
Clowney is just 27, so he's far from being over the hill. But there are also questions about his production relative to his contract demands.
As far back as the start of free agency in mid-March, at least one report suggested Clowney wanted as much as $20 million per year, which would place his contract's annual value squarely among the top five at his position. The Seahawks, who acquired Clowney late last summer from the Texans, reportedly offered $13 million to $15 million - less than the $15.97 million he earned last season on the franchise tag. The problem for Clowney is that the market he hoped for never materialized.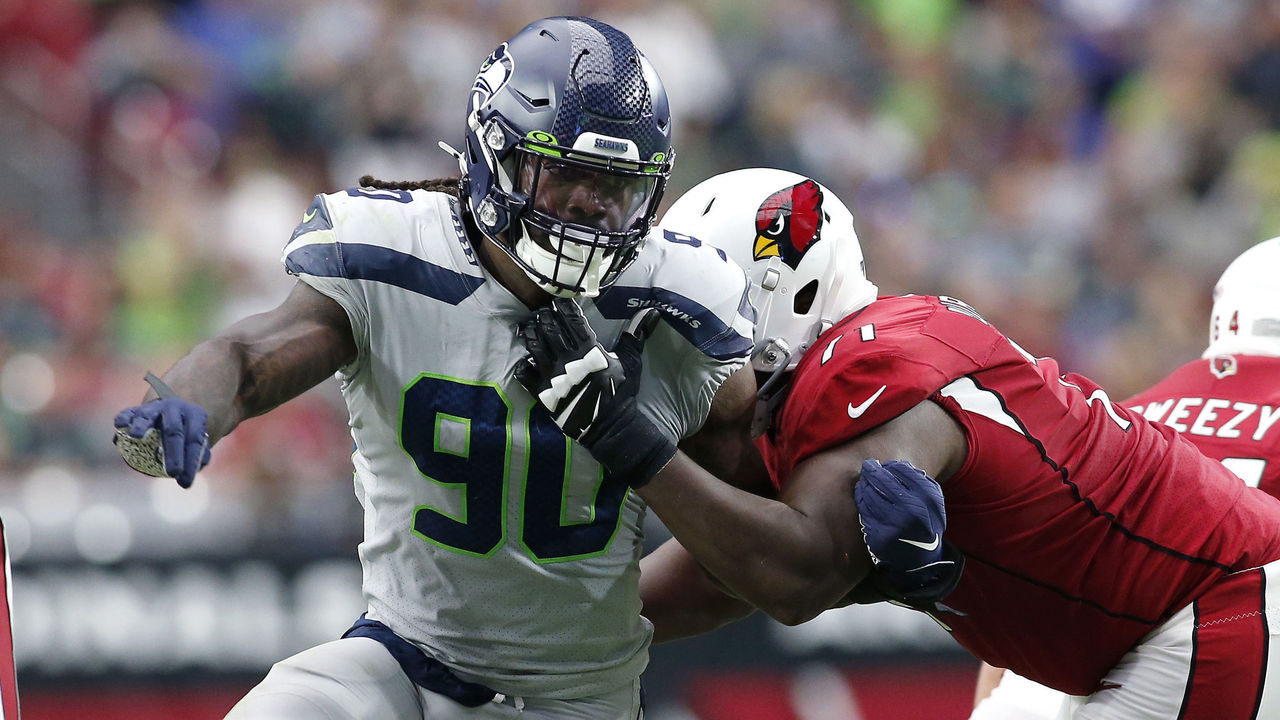 After it was unable to come to terms with Clowney, Seattle extended defensive tackle Jarran Reed's contract, which now carries a $9.35-million cap hit. The Seahawks also added defensive end Benson Mayowa, who recorded seven sacks last season for the Raiders, then brought back 32-year-old outside linebacker Bruce Irvin, who played his first four seasons in Seattle. Reed then switched his jersey number back to No. 90 after having sold it to Clowney last season.
Seahawks general manager John Schneider said in April that he's still open to bringing Clowney back, but it's now obvious he'd offer far less to make that happen, which makes that outcome seem unlikely.
It's worth remembering that it was the Texans who put the franchise tag on Clowney in 2019, only to deal him after the mid-July deadline to complete a long-term contract had passed - a move that forced Houston into paying nearly half of Clowney's tagged salary to complete the trade with Seattle. It's also worth remembering that when Texans head coach Bill O'Brien wears his other hat as Texans general manager, he might as well strap on a dunce cap.
Another key provision of the trade was that the Seahawks would be forbidden from tagging Clowney again this year. It's not hard to see why Clowney wanted this, even if a second tag would have paid him $19.16 million in 2020: He's entering his seventh NFL season, yet this is the first time he's had the chance to bargain for his worth due to the rookie wage scale, fifth-year team option for first-round picks, and tag.
The tag has long been the bane of the NFL's best players, but it's not hard to notice teams are using it to stifle the top of the pass-rusher market. Pro Football Talk's list of this offseason's top 100 free agents included eight pass-rushers in the top 28, including Clowney. Arik Armstead re-upped with the 49ers and Dante Fowler left the Rams for the Falcons. The other five - the Chiefs' Chris Jones, the Bucs' Shaquil Barrett, the Jaguars' Yannick Ngakoue, the Ravens' Matthew Judon, and the Steelers' Bud Dupree - all got tagged. All but Jones, who plays on the interior, are considered edge rushers.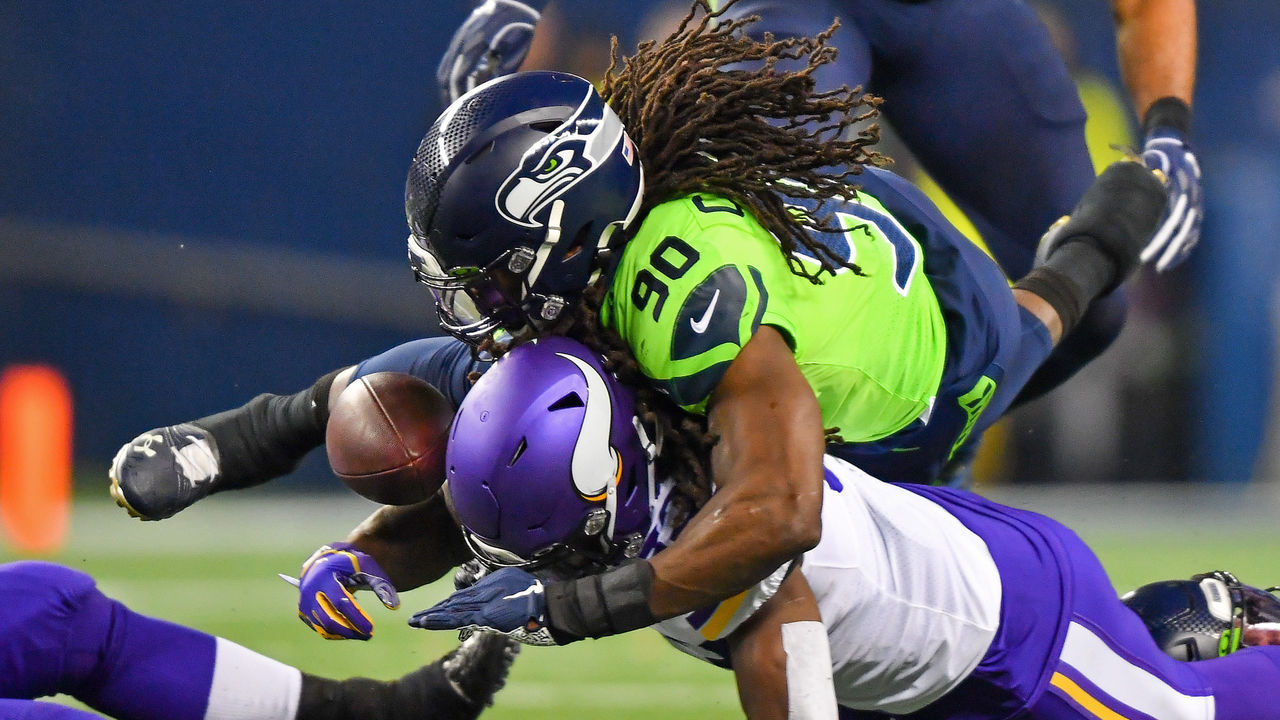 Clowney is often thought of as a premier player owing to his can't-miss status as a former No. 1 pick and the fact that he's made his fair share of highlight-reel plays. But his production hasn't always matched the hype. He recorded just three sacks last season and has never had more than 9.5 sacks in a campaign. And while pressures are a better indicator of a pass-rusher's impact than sacks, Clowney hasn't ranked among the best of the best in that regard, either.
It's true that Clowney ranked seventh in ESPN's pass rush win rate last season. But PRWR only accounts for pass-rushers who free themselves from blockers within 2.5 seconds rather than actual pressures. Clowney has never had more than 64 pressures in a season, which would have ranked 19th in the league among edge rushers last year, according to PFF's Sam Monson. In 2019, Clowney accounted for just 48 pressures, which tied for 32nd, per PFF. And his pass rush productivity rating - factored on a per-snap basis - was only 6.5, which tied for 36th.
One caveat to all of this, though:
Clowney is also perceived to be a solid run defender. But, as Monson notes, he had just seven tackles for a loss or no gain last season, while nine other edge rushers had 10 or more. In sum, as NBC's Peter King reported just after the combine and right before the start of free agency, teams are "worried about (Clowney's) inconsistency and injury history."
Besides the Seahawks, other teams have emerged as potential suitors. The Titans, Eagles, Ravens, Browns, and Jets have all reportedly expressed interest. It was reported earlier this week that the Browns made Clowney the best offer he's received to date, but he turned it down.
The consensus is that Clowney intends to wait until late summer after training camps open, when a team might have a need to fill because of an injury, and Clowney can get a medical exam. By then, however, he might have to take a one-year, prove-it deal - far from the outcome that seemed likely when the free-agent sweepstakes first began.
Dom Cosentino is a senior features writer at theScore.