NFL Power Rankings - Week 18: Top 10 receives a shuffle
L to R (Getty Images): Icon Sportswire/Ethan Miller/Chris Coduto
The NFL Power Rankings are selected by a panel of theScore's football editors.
With one week left in the 2021 campaign, we analyze where every team is at entering the season finale.
1. Green Bay Packers (13-3)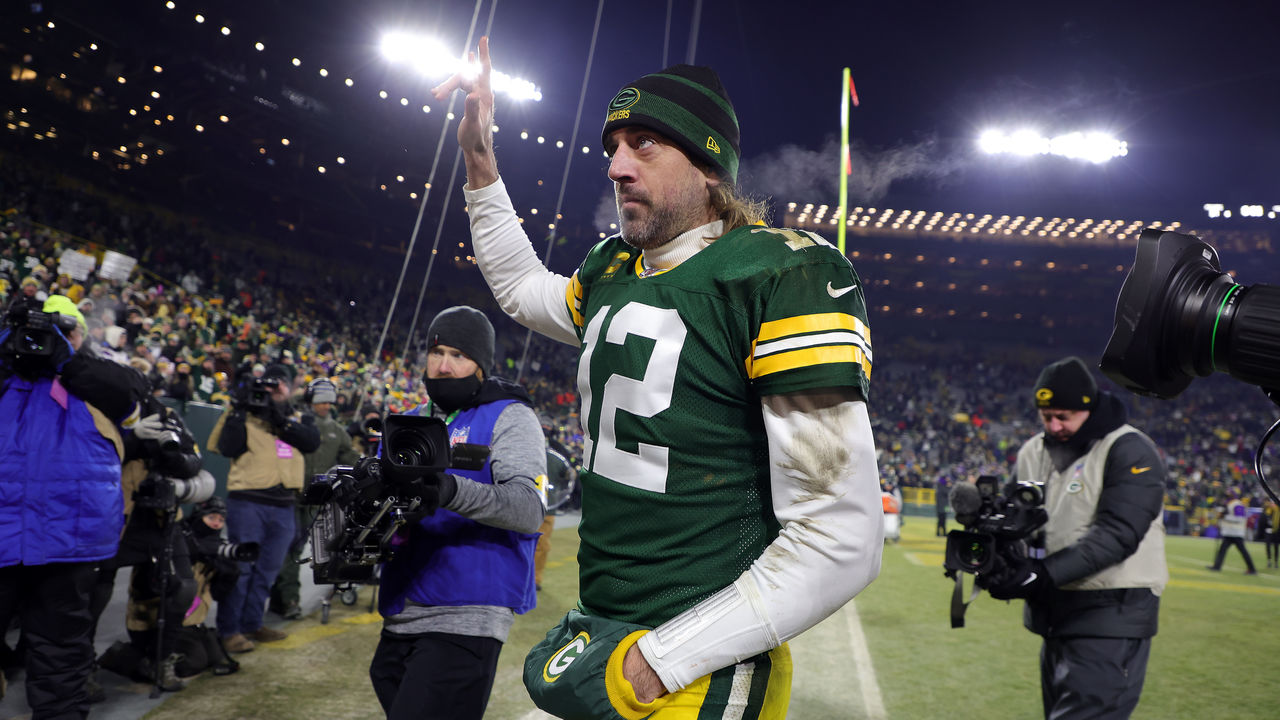 Previous Rank: 1
The king is back. For the second postseason in a row, Aaron Rodgers and the Packers will be the NFC's top seed. Now, Rodgers and Co. can get some much-needed rest before they begin to defend home soil.
2. Los Angeles Rams (12-4)
Previous Rank: 4
It wasn't pretty, but the Rams battled back to defeat the Ravens and continue their five-game win streak. But to be serious players in January, they'll need Matthew Stafford to get it together. The veteran has accounted for six turnovers over his last two games.
3. Tampa Bay Buccaneers (12-4)
Previous Rank: 3
The reigning champs barely squeezed past the Jets. Facing the fallout from the Antonio Brown saga and a laundry list of injuries, the Buccaneers will have to reach deep if they want to repeat as Lombardi winners.
4. Kansas City Chiefs (11-5)
Previous Rank: 2
With the No. 1 seed no longer in their possession, the Chiefs won't have an easy path to the Super Bowl barring a Week 18 miracle. They better hope they don't run into Joe Burrow or Ja'Marr Chase again.
5. Buffalo Bills (10-6)
Previous Rank: 6
The Bills are one win away from their second straight division title, but they'll have to get through the pesky Jets. A victory would give Buffalo a four-game win streak and all the momentum needed for the postseason.
6. Tennessee Titans (11-5)
Previous Rank: 9
The Titans have all the makings of a team ready for a championship run. They control their own destiny for home-field advantage throughout the playoffs and are getting healthy at just the right time. The final piece of the puzzle is the possible return of Derrick Henry.
7. Cincinnati Bengals (10-6)
Previous Rank: 10
All Joe Burrow does is win. It's only taken him two years to lead the Bengals to their first division title since 2015. And with Ja'Marr Chase by Burrow's side, it looks like Cincinnati can keep up with anyone.
8. Arizona Cardinals (11-5)
Previous Rank: 8
The Cardinals have cooled off down the stretch, but Kyler Murray's solid performance against the Cowboys on Sunday proved the one-time MVP candidate won't let his team go down easily.
9. Dallas Cowboys (11-5)
Previous Rank: 5
The Cowboys didn't put on a very convincing case against the Cardinals. A team that's struggled with consistency for the majority of the second half of the season, Dallas will have to find a way to ditch its Dr. Jekyll and Mr. Hyde routine.
10. Indianapolis Colts (9-7)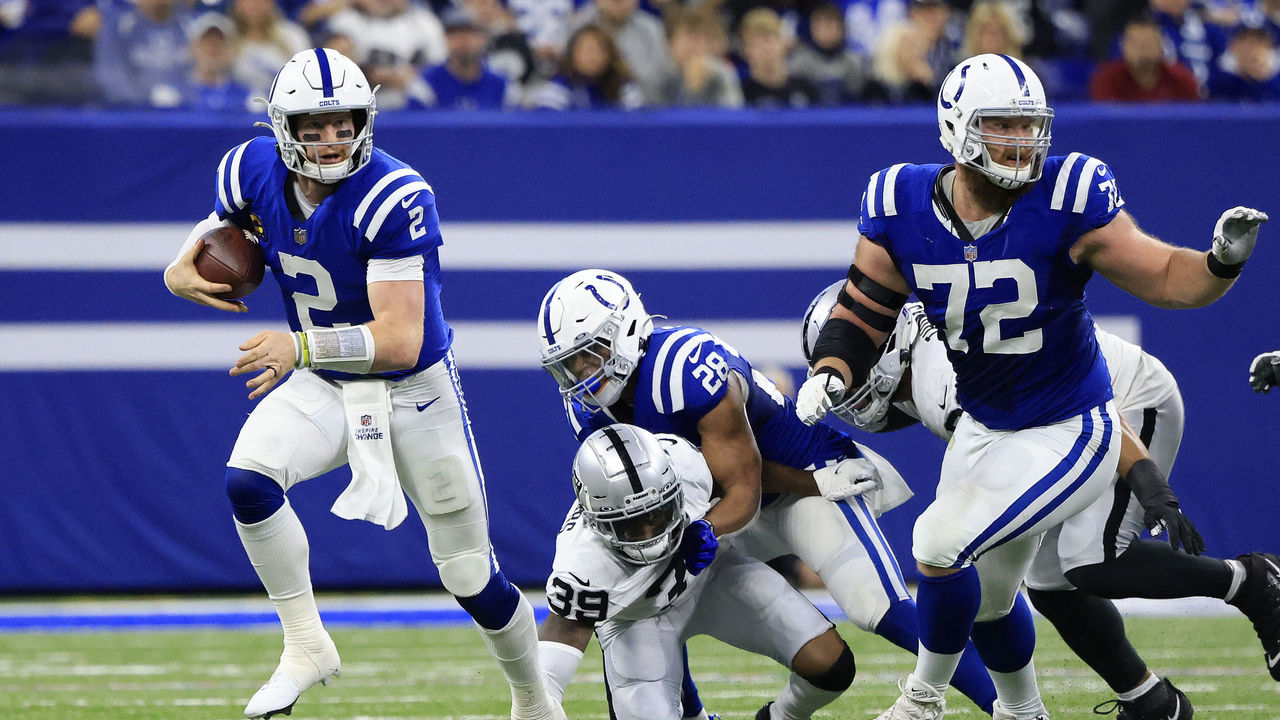 Previous Rank: 7
The Colts slipped up in Week 17 but can still clinch a wild-card appearance with a road win over the Jaguars. The only problem? Indianapolis hasn't won in Jacksonville since 2014.
11. New England Patriots (10-6)
Previous Rank: 11
Bill Belichick has done a marvelous job transitioning the Patriots back into an AFC contender after missing the postseason last year. Following a loss to the Bills in Week 16, New England showed its offensive firepower Sunday, dropping 50 on the Jaguars. There may be new faces donning the uniforms, but it's the same hoodie dominating in Foxborough.
12. Los Angeles Chargers (9-7)
Previous Rank: 13
The Chargers will have to fly to Las Vegas for a date with the Raiders before they can think about the playoffs. Brandon Staley has to hope his team's Vegas excursion ends in glory rather than regret.
13. San Francisco 49ers (9-7)
Previous Rank: 14
Kyle Shanahan has led a resilient 49ers squad to a 9-7 record despite a 3-5 start. His job isn't finished yet, though. With his team on the postseason doorstep, San Fran still has everything to play for against the Rams in Week 18.
14. Las Vegas Raiders (9-7)
Previous Rank: 17
It's now or never for the Raiders. After everything the team has endured, Las Vegas can book just its second postseason appearance since 2003 with a win over the Chargers on Sunday night.
15. Philadelphia Eagles (9-7)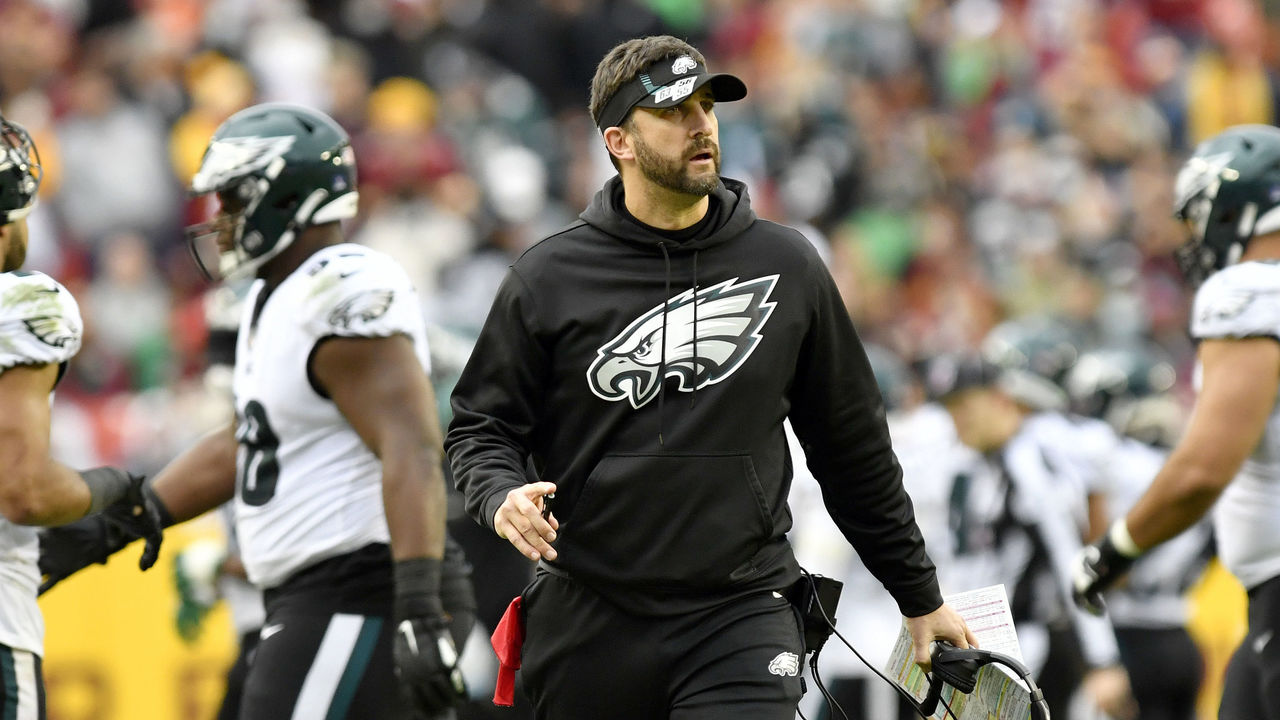 Previous Rank: 16
It's a job well done for Nick Sirianni. The Eagles sideline boss became only the second rookie coach to earn a playoff berth after starting the year 2-5 or worse.
16. Pittsburgh Steelers (8-7-1)
Previous Rank: 20
Ben Roethlisberger got the perfect Heinz Field send-off Monday night after beating the Browns. But this chapter isn't over yet. The Steelers are still fighting for a playoff spot.
17. Baltimore Ravens (8-8)
Previous Rank: 15
The Ravens did as much as they could considering the multitude of injuries they've faced this season, but they ultimately unraveled down the stretch. Still, John Harbaugh and Co. should take comfort in their body of work this year.
18. New Orleans Saints (8-8)
Previous Rank: 18
The Saints have had four different quarterbacks start a game this season, yet they still have a decent postseason shot. While it may seem like a disappointment to not already have been invited to the dance, Sean Payton has extracted the most from an injury-ravaged team.
19. Miami Dolphins (8-8)
Previous Rank: 12
All good things must come to an end. The Dolphins saw their seven-game winning streak and playoff hopes disappear in Sunday's blowout loss to the Titans.
20. Minnesota Vikings (7-9)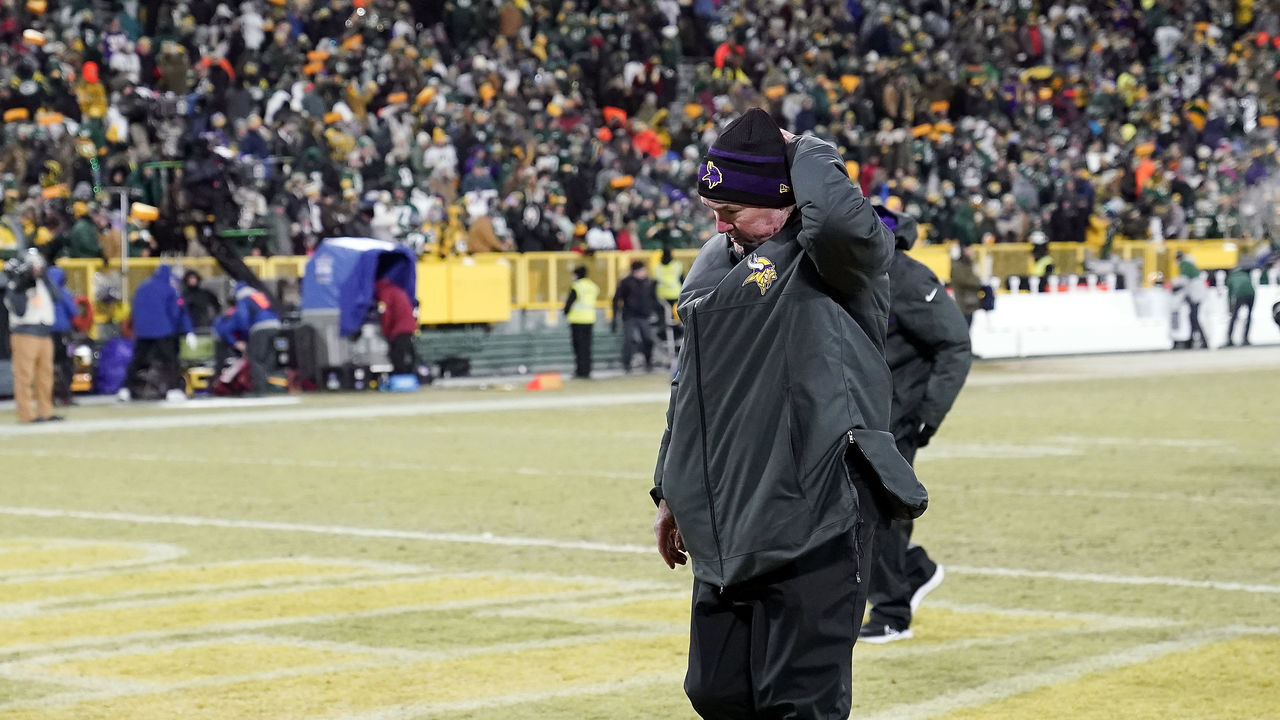 Previous Rank: 19
Another year, another season where the Vikings were good but not quite good enough. Minnesota has now missed the playoffs for the third time in the last four seasons.
21. Cleveland Browns (7-9)
Previous Rank: 21
Cleveland looked like it had no interest in playing spoiler against Pittsburgh on Monday night. Even more puzzling, Nick Chubb received just 12 carries against a historically poor Steelers run defense.
22. Atlanta Falcons (7-9)
Previous Rank: 23
The Falcons were eliminated from postseason contention Sunday, but the 2021 campaign wasn't all bad. Kyle Pitts became the first rookie tight end to hit 1,000-plus yards since 1961, while cornerback A.J. Terrell emerged as a defensive cornerstone.
23. Denver Broncos (7-9)
Previous Rank: 22
Another difficult season is coming to a close in Denver. Despite their 7-9 record entering Week 18, the Broncos have won just two games all year against teams that have either clinched a playoff berth or remain alive in the chase.
24. Seattle Seahawks (6-10)
Previous Rank: 25
Russell Wilson saved one of his best performances of the season for the home finale against the Lions, throwing four touchdowns to zero interceptions. Time will tell if that was Wilson's last appearance in front of the Seahawks faithful.
25. Chicago Bears (6-10)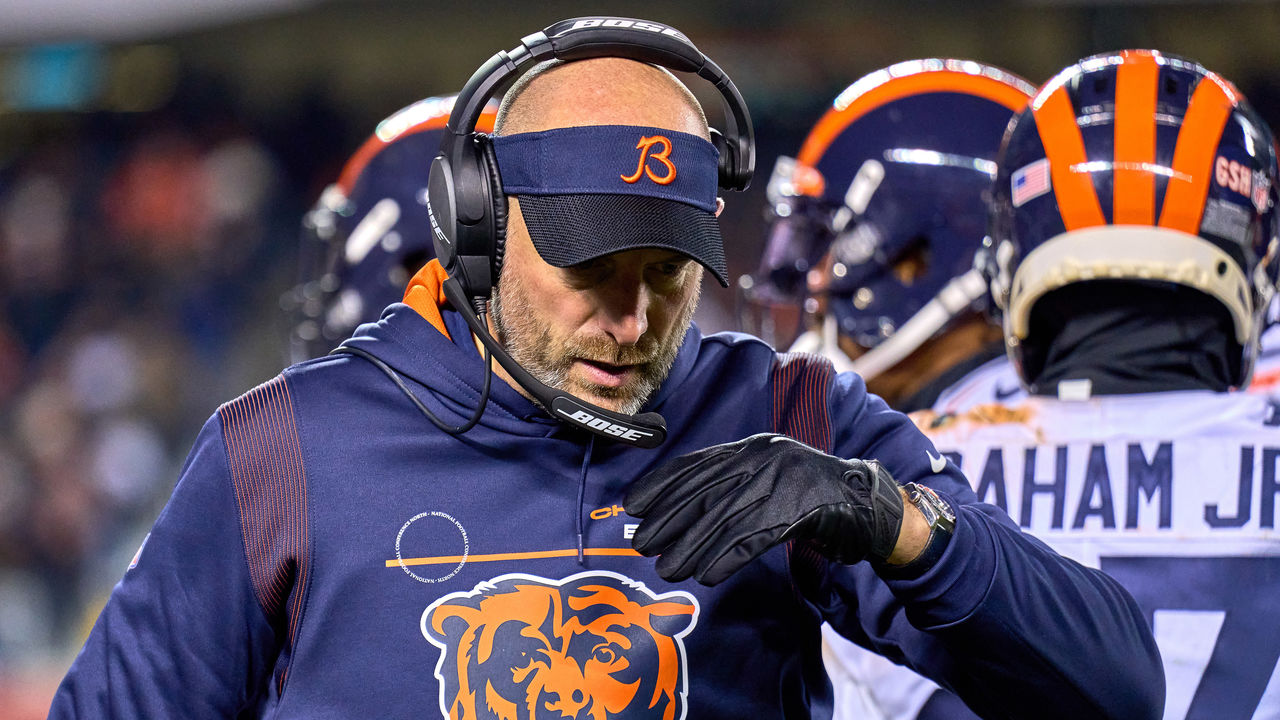 Previous Rank: 26
Don't look now, but the Bears have an opportunity to finish the season on a three-game win streak if they can defeat the Vikings in their Week 18 finale. But would that be enough to cool Matt Nagy's sizzling hot seat?
26. Washington Football Team (6-10)
Previous Rank: 24
The collapsed railing at FedEx Field on Sunday served as a great encapsulation of Washington's season. The team has now lost four straight following a 6-6 start.
27. Houston Texans (4-12)
Previous Rank: 27
Davis Mills laid an egg against the 49ers on Sunday, but he's done a decent job since taking over as the starter in Week 14. Mills has one more game - versus the Titans - to make a lasting impression for the offseason.
28. New York Jets (4-12)
Previous Rank: 30
The Jets once again hung tough with a superior opponent, going blow-for-blow with the Buccaneers before succumbing to defeat. Robert Saleh's squad can clearly rise to the occasion. The next step is doing that on a weekly basis.
29. Detroit Lions (2-13-1)
Previous Rank: 28
Detroit won two more games than many would've expected over the course of 2021. But the Lions began 2022 by allowing a 50-burger to the Seahawks, so hopefully it's all up from here.
30. Carolina Panthers (5-11)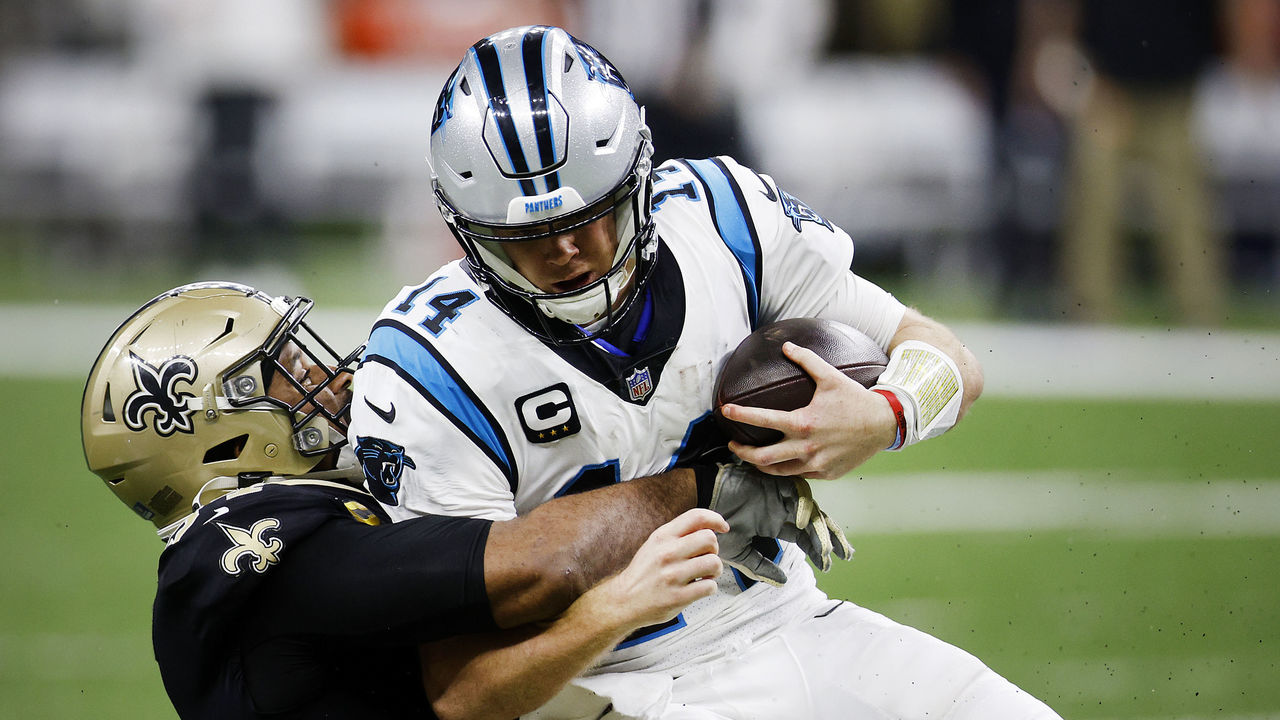 Previous Rank: 29
The Panthers will head into the 2022 offseason with a lot more questions than answers. What's the plan at quarterback? Can Christian McCaffrey stay healthy? And, most importantly, is Matt Rhule the right man for the job?
31. New York Giants (4-12)
Previous Rank: 31
A fifth straight loss triggered a lengthy and passionate speech from Joe Judge about his club. Now, if only he could figure out a way for the Giants to show some passion on the field.
32. Jacksonville Jaguars (2-14)
Previous Rank: 32
The season can't end fast enough for the Jaguars. Trevor Lawrence's three-interception game against the Patriots was just the latest dud in a string of poor performances.
Comments
✕
NFL Power Rankings - Week 18: Top 10 receives a shuffle
  Got something to say? Leave a comment below!