NFL Power Rankings - Week 12: What each team should be thankful for
L to R (Getty Images): Mitchell Leff/Kevin Hoffman/Justin Casterline
The NFL Power Rankings are selected by a panel of theScore's football editors.
In the spirit of Thanksgiving, we're taking a look at what each team should be thankful for.
1. Arizona Cardinals (9-2)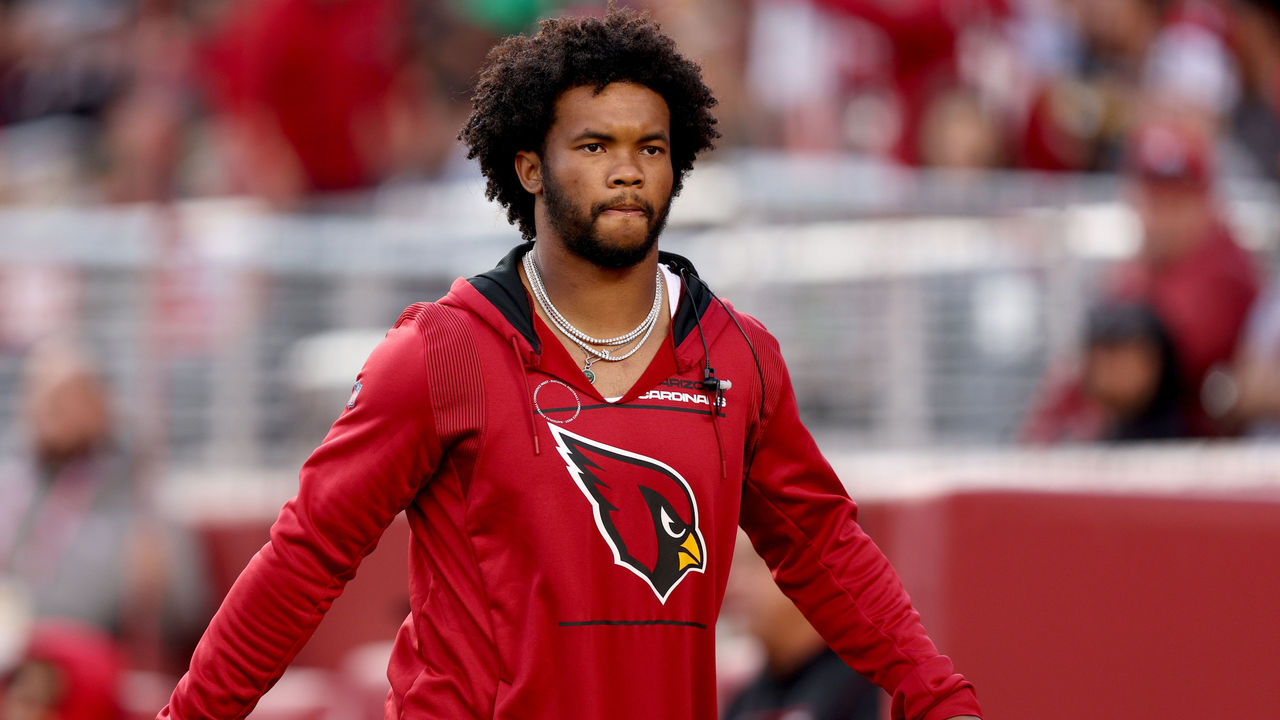 Previous Rank: 3
Thankful for a week off: The bye couldn't have come at a better time for Kyler Murray and DeAndre Hopkins, who've both missed the last three games with injuries.
2. Tampa Bay Buccaneers (7-3)
Previous Rank: 6
Thankful for home field: The Buccaneers have won their last eight games at Raymond James Stadium, including Super Bowl LV when they were technically the road team. They haven't lost on home soil since Week 12 of the 2020 campaign.
3. Green Bay Packers (8-3)
Previous Rank: 2
Thankful for impending reinforcements: David Bakhtiari, Za'Darius Smith, and Jaire Alexander all have a chance to return by the end of the regular season. The three stars have combined to appear in five games this season.
4. New England Patriots (7-4)
Previous Rank: 9
Thankful for Kyle Shanahan: If the rumors are true that Shanahan had a late change of heart about drafting Mac Jones for the 49ers, the Patriots owe him an extra spoonful of gravy with his Thanksgiving turkey.
5. Tennessee Titans (8-3)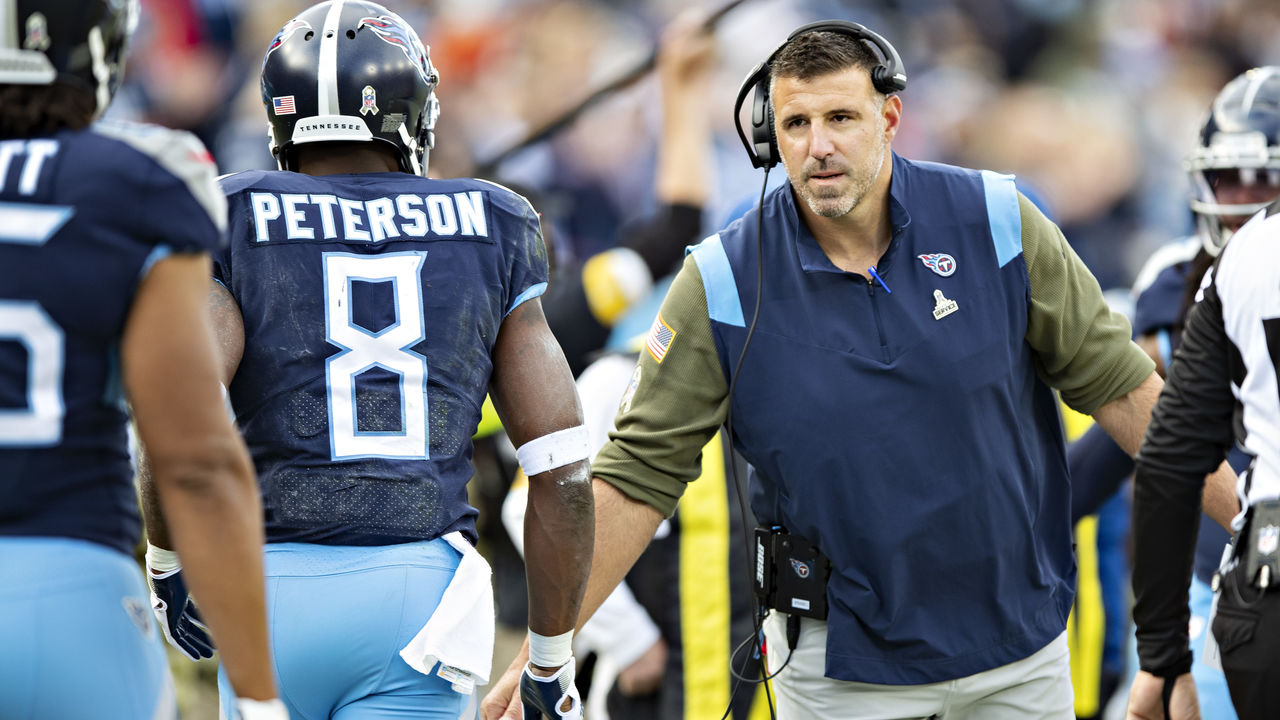 Previous Rank: 1
Thankful for the AFC: Flawed they may be, the Titans still sit atop the standings in a conference lacking a powerhouse. Tennessee has the easiest remaining schedule of any team in the AFC, in part because five of its final six opponents reside in the conference.
6. Los Angeles Rams (7-3)
Previous Rank: 7
Thankful for midseason adversity: No team has ever won the Super Bowl without overcoming some adversity, and that's exactly what the Rams are facing after back-to-back ugly losses.
7. Kansas City Chiefs (7-4)
Previous Rank: 8
Thankful for their star DT: Chris Jones the defensive end is nothing special, but Chris Jones the defensive tackle is an absolute machine. The Chiefs moved him back inside after acquiring Melvin Ingram to man the edge, and their defense has been on the rise ever since.
8. Baltimore Ravens (7-3)
Previous Rank: 10
Thankful for depth: It hasn't always been pretty, but Baltimore is 7-3 despite placing a league-high 30 players on injured reserve at some point this season. The Ravens also beat the Bears in Week 11 without Lamar Jackson, who wasn't on IR but missed the game with an illness.
9. Dallas Cowboys (7-3)
Previous Rank: 5
Thankful for Dak Prescott's health: Prescott is building an MVP case after a season-ending ankle injury last year and shoulder concerns in training camp. With him healthy, the Cowboys can outscore any team in the NFL.
10. Los Angeles Chargers (6-4)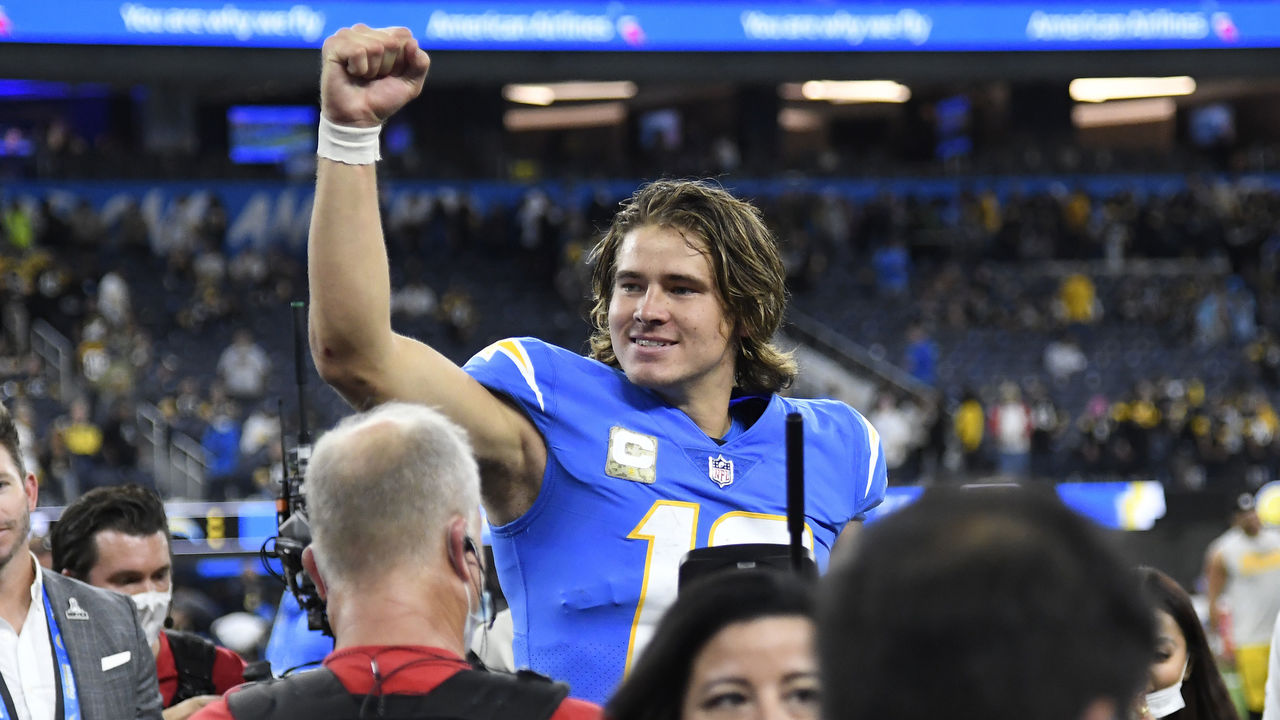 Previous Rank: 11
Thankful for Justin Herbert's heroics: The second-year signal-caller leads the NFL with five game-winning drives this season. His latest effort came on Sunday Night Football against the Steelers when he threw a late touchdown to Mike Williams.
11. Buffalo Bills (6-4)
Previous Rank: 4
Thankful for a cupcake schedule: Four of the Bills' six victories have come against the Dolphins (twice), Washington, and the Jets. The schedule gets tougher down the stretch, with two games against the Patriots and one against the Buccaneers on tap.
12. Indianapolis Colts (6-5)
Previous Rank: 14
Thankful for their sophomore class: Michael Pittman has emerged as the go-to receiver, Jonathan Taylor leads in the league in rushing, Julian Blackmon was a full-time starter at safety before an injury, and Isaiah Rodgers is beginning to make some noise at cornerback. All four have contributed significantly to the Colts' uprising.
13. Cincinnati Bengals (6-4)
Previous Rank: 16
Thankful for Ja'Marr Chase's memory: Chase remembered how to catch the football after an extremely troubling preseason, and he's now sixth in the league in receiving. His presence on the perimeter has allowed the Bengals' offense to take off.
14. Minnesota Vikings (5-5)
Previous Rank: 17
Thankful for entertainment: Nine of the Vikings' 10 games have been decided by a touchdown or less. If nothing else, Minnesota provides exciting finishes.
15. Cleveland Browns (6-5)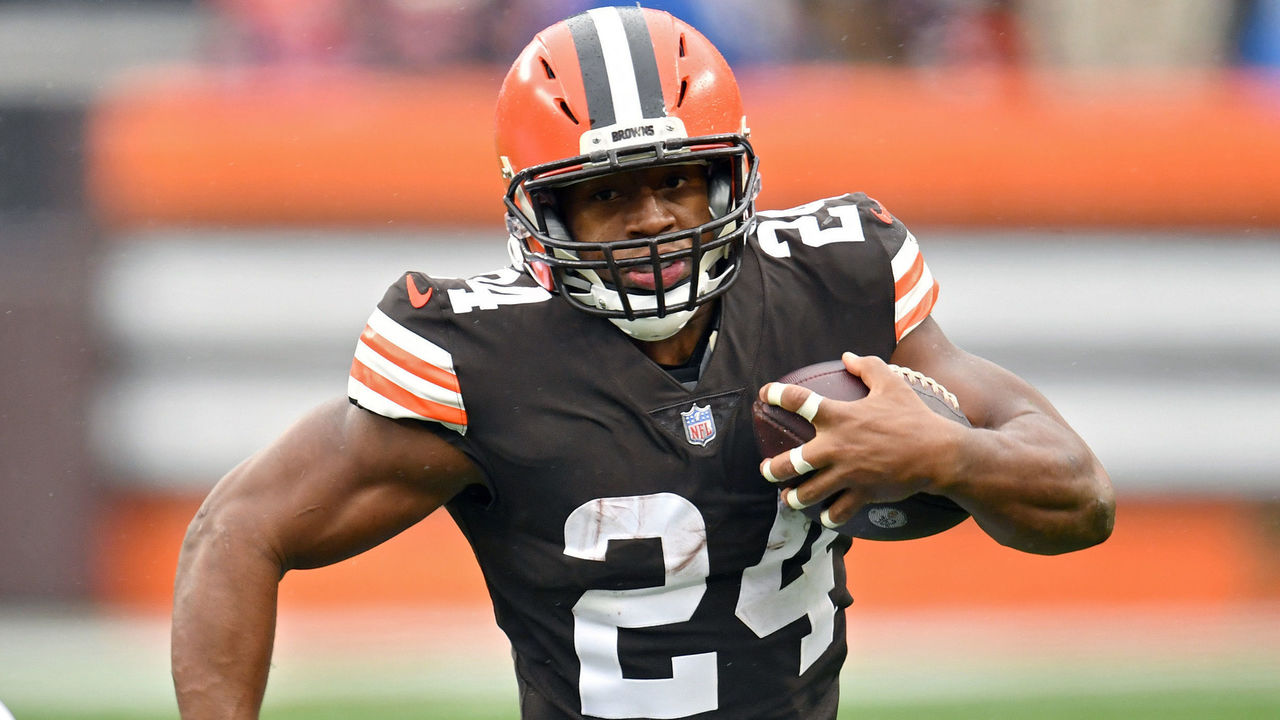 Previous Rank: 13
Thankful for running backs: Whether it's been Nick Chubb, Kareem Hunt, or D'Ernest Johnson, the Browns have found success running the ball. And with Baker Mayfield laboring, they've needed the run game to carry their offense.
16. San Francisco 49ers (5-5)
Previous Rank: 18
Thankful for a spark: The 49ers have turned around their season over the last two weeks, blasting the Rams on Monday Night Football in Week 10 before clobbering the Jaguars in Week 11. San Francisco still has work to do, but its mini-surge has the team on the cusp of the playoffs two weeks after the season seemed lost.
17. Pittsburgh Steelers (5-4-1)
Previous Rank: 15
Thankful for Ben Roethlisberger's career: The Steelers don't look like Super Bowl contenders with this version of Roethlisberger, but they ought to enjoy what's left of his potential final season in Pittsburgh.
18. New Orleans Saints (5-5)
Previous Rank: 12
Thankful for their defense: The offense has struggled without Jameis Winston - not that it was putting up a ton of points with him - but the Saints' defense has held up their end of the bargain. New Orleans ranks 10th in both yards and points allowed per game.
19. Philadelphia Eagles (5-6)
Previous Rank: 21
Thankful for their newfound identity: It took a while, but Nick Sirianni finally figured out that Philadelphia's path to success is on the ground behind what is still a very good offensive line. The Eagles are averaging 43.5 rush attempts over their last four games and have won three of them.
20. Denver Broncos (5-5)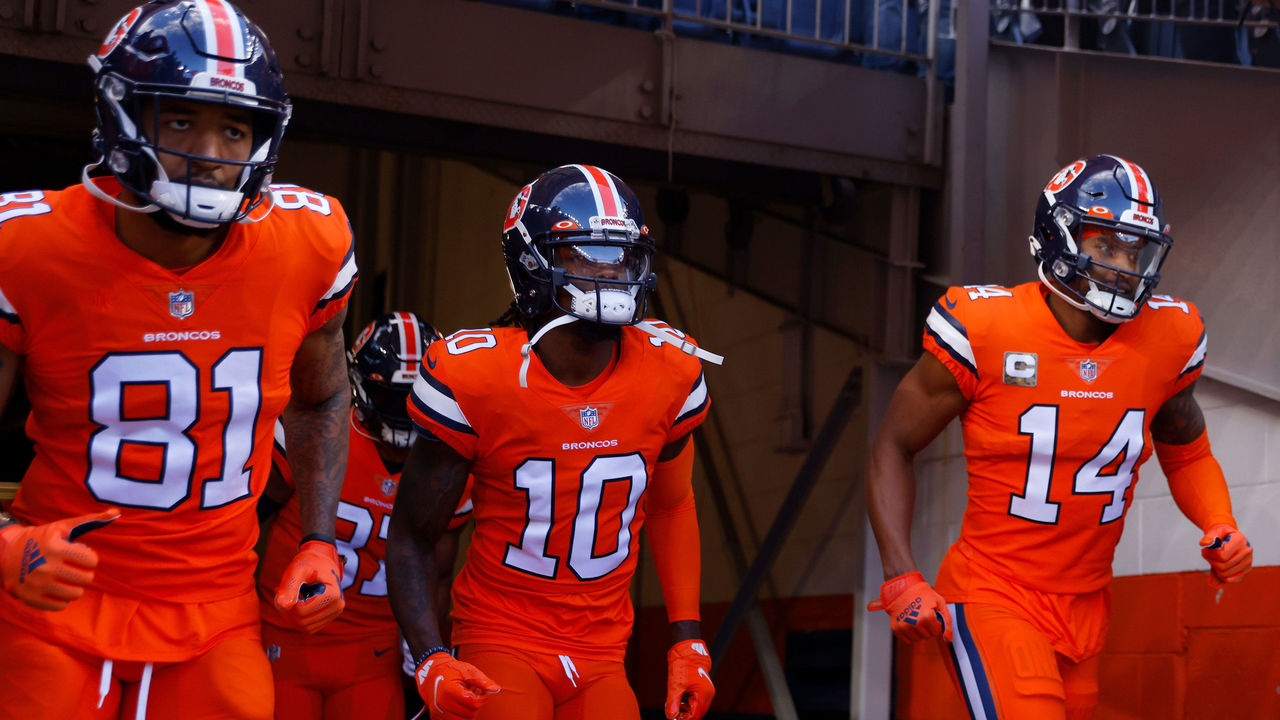 Previous Rank: 22
Thankful for offensive weapons: After signing Courtland Sutton and Tim Patrick to extensions, the Broncos have their top-five targets under control through at least 2023. Denver could be a prime destination for a disgruntled veteran quarterback in the offseason.
21. Las Vegas Raiders (5-5)
Previous Rank: 19
Thankful for a pass rush: At least the Raiders can't blame this year's downfall on the previously maligned pass rush: Maxx Crosby and Yannick Ngakoue rank first and 13th, respectively, in quarterback pressures.
22. Washington Football Team (4-6)
Previous Rank: 27
Thankful for the O-line: The defensive line came into the season with great expectations, but it's the other side of the trenches where Washington has shined. Brandon Scherff is the standout of the group at guard, but rookie Sam Cosmi looks to have a bright future at tackle.
23. Carolina Panthers (5-6)
Previous Rank: 20
Thankful for three early wins: Carolina is 2-6 over its last eight games, but early-season victories over the Jets, Saints, and Texans have the Panthers in playoff contention entering the stretch.
24. Miami Dolphins (4-7)
Previous Rank: 28
Thankful for the upcoming slate: Don't look now, but here come the Dolphins. They've won three in a row and face struggling teams in the Panthers, Giants, Jets, and Saints over their next four games.
25. Seattle Seahawks (3-7)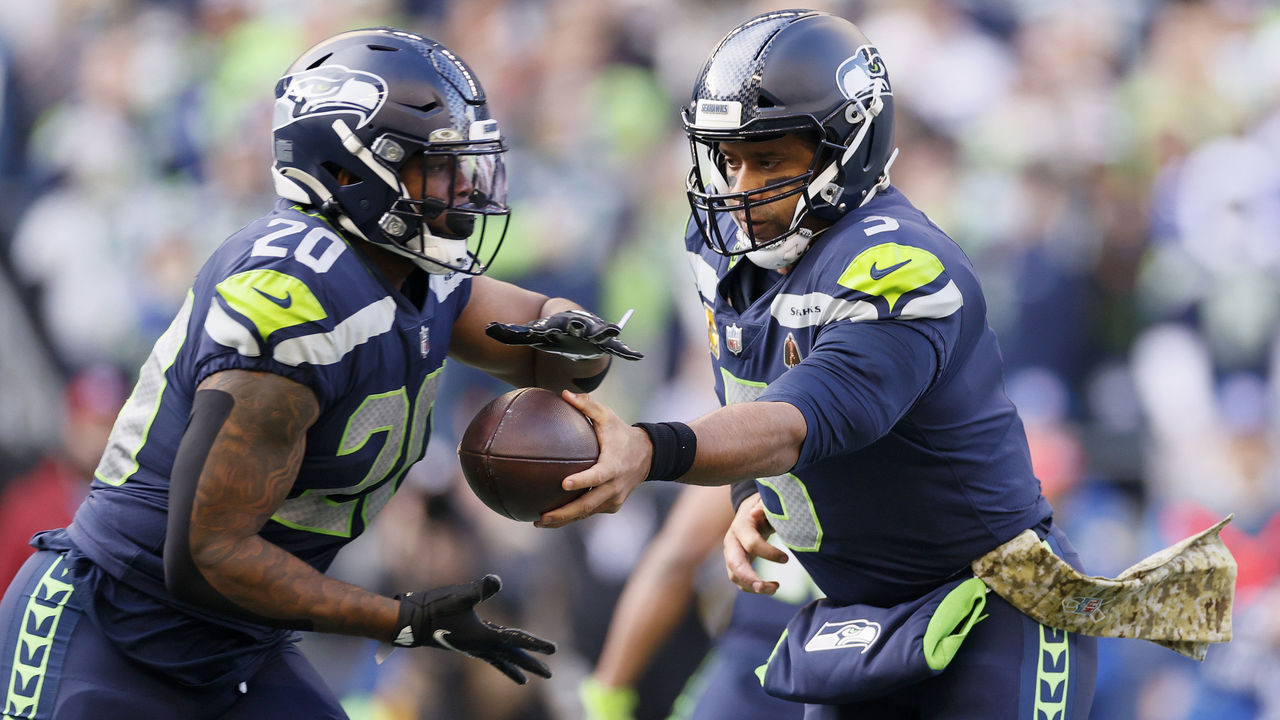 Previous Rank: 23
Thankful for the third wild card: As bad as the Seahawks look, they're only two games out of a playoff spot. Their next two contests are against teams ahead of them in the hunt - Washington and San Francisco.
26. Chicago Bears (3-7)
Previous Rank: 24
Thankful for the dawn of a new day: With all due respect to Ryan Pace and Matt Nagy, they can start packing. The Bears get closer to the beginning of a new era with each loss.
27. Atlanta Falcons (4-6)
Previous Rank: 26
Thankful for first-round draft picks: The Falcons have hit on four of their last five first-round selections, with Calvin Ridley, Chris Lindstrom, A.J. Terrell, and Kyle Pitts all looking like foundational pieces. The one miss they've had is Kaleb McGary, but you can't win 'em all.
28. New York Giants (3-7)
Previous Rank: 25
Thankful for the Jets: Still the best team in New York, baby!
29. Houston Texans (2-8)
Previous Rank: 32
Thankful for Tyrod Taylor: It may sound weird considering their record, but the Texans are 2-1 when Taylor plays the entire game.
30. Jacksonville Jaguars (2-8)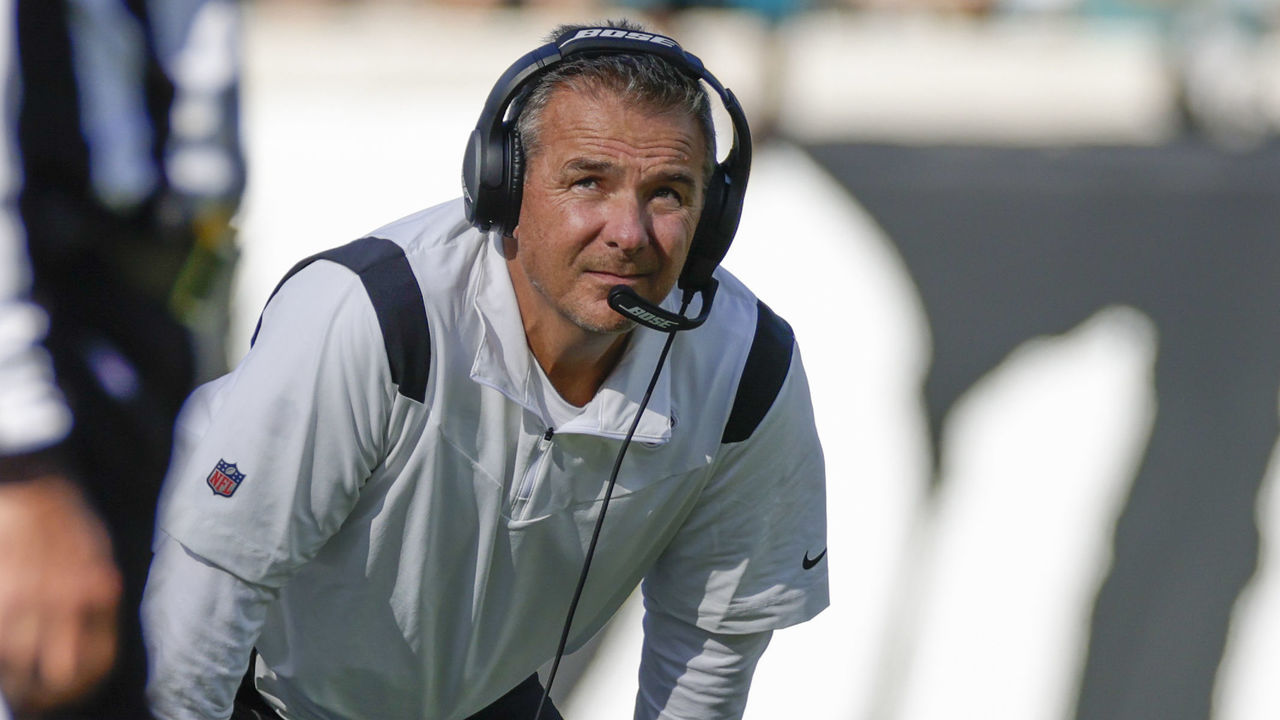 Previous Rank: 29
Thankful for 2022 cap space: The Jaguars project to have over $70 million in offseason spending room, and they'll need to use it if they want this roster to compete for something other than the first overall pick next season.
31. New York Jets (2-8)
Previous Rank: 30
Thankful for the Jamal Adams trade: Joe Douglas and Co. could end up with two top-five picks if Adams and the Seahawks continue along their disappointing path.
32. Detroit Lions (0-9-1)
Previous Rank: 31
Thankful for the tie: Thanks to their Week 10 draw with the Steelers, the Lions assured themselves they won't become the first team in NFL history to go 0-17.
Comments
✕
NFL Power Rankings - Week 12: What each team should be thankful for
  Got something to say? Leave a comment below!