Can Derrick Henry ever break the single-season carries record?
Andy Lyons / Getty Images
Throughout December, we've written stories about records, spotlighting a fresh or overlooked angle behind sports' biggest milestone chases. Read Part 1 about Steph Curry, Part 2 about Alex Ovechkin, and Part 3 about Miguel Cabrera.
Derrick Henry is on the mend - just not in time to revitalize his season.
Henry was on pace to amass 465 carries in 2021 before he broke his foot in Week 8. That would have smashed Larry Johnson's single-season NFL record, which is 416. Leave it to Henry to upend conventional football thinking when it comes to the workload of a running back.
The position has been minimized in the playbook since the Kansas City Chiefs let Johnson run rampant in 2006. Henry bucks the trend, though. Lightning fast and with unique strength, he racked up 1,000 yards rushing after contact last season and, on 378 attempts, ran for more than 2,000 yards total. At just 27 years old, NFL Network analyst Peter Schrager argued in October he already merits Hall of Fame consideration.
"What he's doing this season might be his coup de grace," Schrager said on the "Dan Patrick Show" at the time.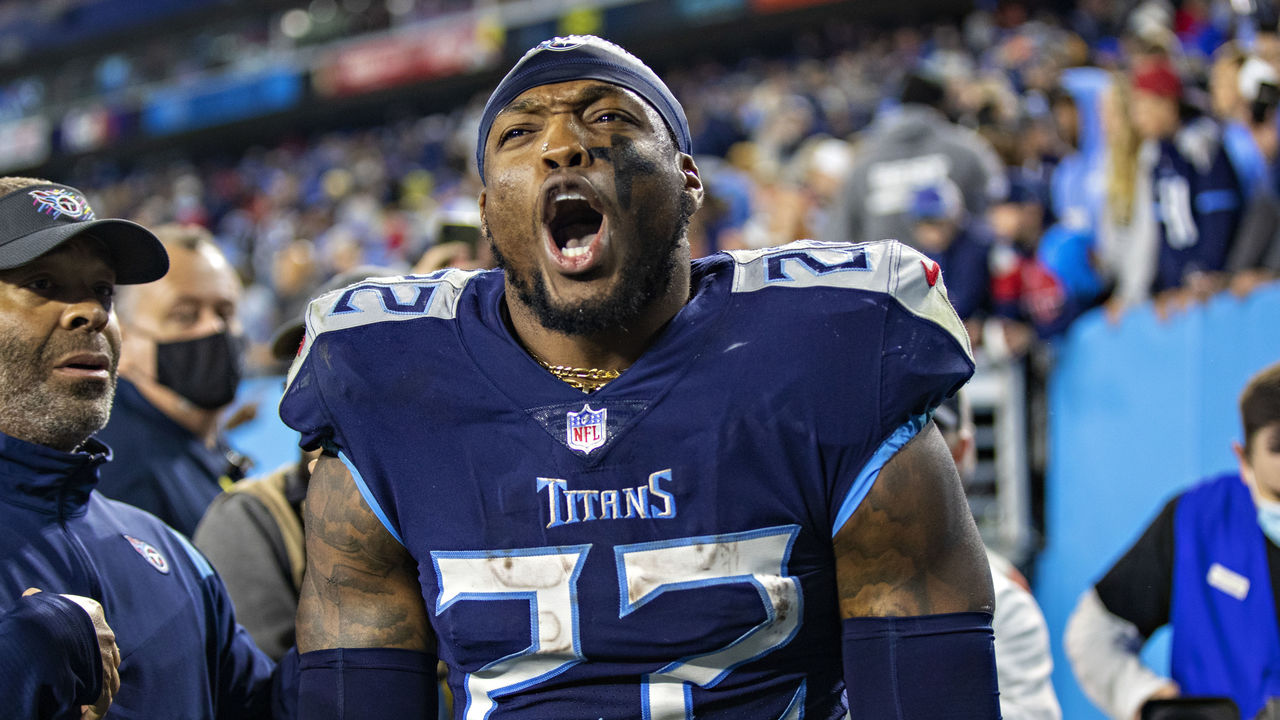 This isn't anything new for those who followed Henry through grassroots football. At Yulee High School north of Jacksonville, he ran for 12,124 yards in 48 games over four seasons - a national record. Speaking to Yahoo! Sports in 2020, various high school peers compared Henry to a brick wall, a four-wheeler, a freight train, and a "good-sized" tree. Good luck tackling that.
The 2015 Heisman Trophy winner and national champion at Alabama, Henry slipped to 45th overall in the 2016 draft, second among running backs to Ohio State's Ezekiel Elliott. The Tennessee Titans profited from everyone's oversight. Henry cleared 1,000 yards rushing in 2018 and his accomplishments since then are legion.
In 2019 and 2020, Henry led the NFL in carries, rushing yards, rushing touchdowns, and rushing yards after contact.
He gashed the New England Patriots for 182 yards, then the Baltimore Ravens for 195 yards in the 2019 playoffs, catapulting Tennessee to the AFC title game.
Henry has rushed for 200 yards in five games, including 238 yards (on 17 carries) against the Jacksonville Jaguars in 2018 and 250 at the Houston Texans last Jan. 3.
That performance against the Texans elevated Henry to 2,027 yards on the year, fifth-most all time.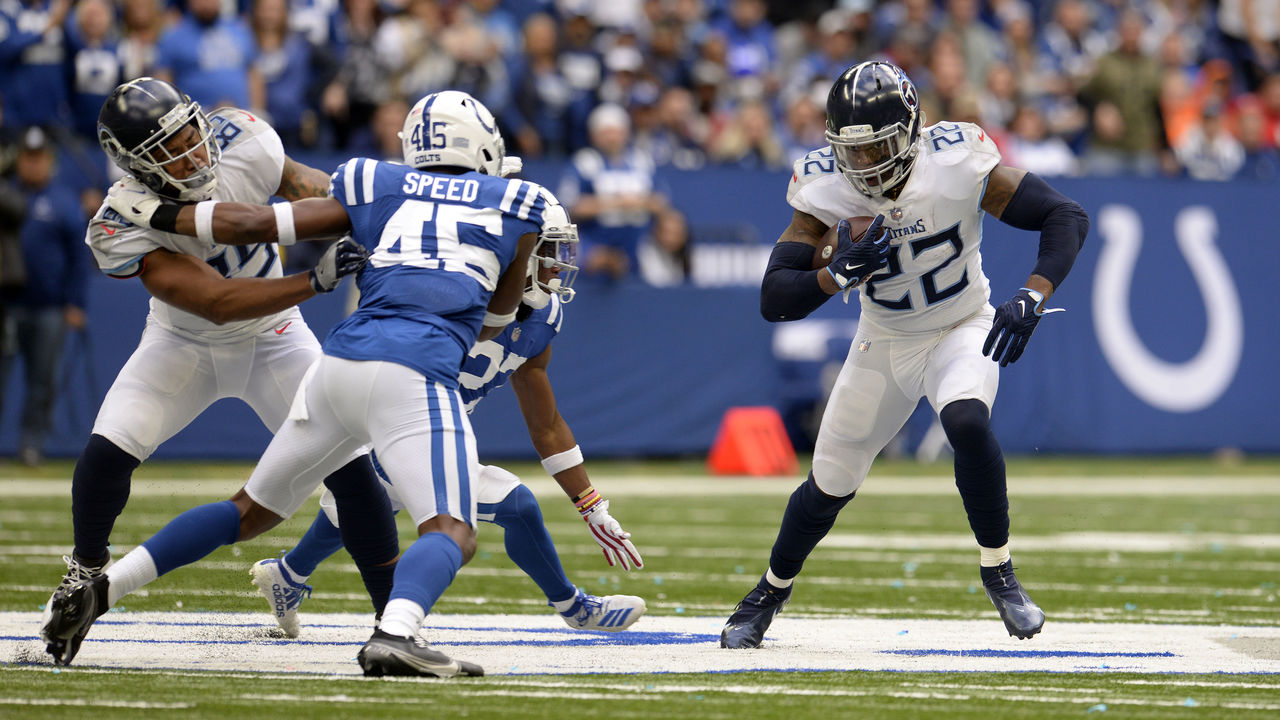 Eight games into 2021, Henry led the league in carries (219), rushing yards (937), and rushing TDs (10) before he got hurt on Halloween against the Indianapolis Colts.
Extrapolated over a full season, Henry was on track to rush 465 times for 1,991 yards. Playing 15 games at that pace would have given him 410 carries, a colossal total itself.
Few running backs are offensive focal points anymore. A player has logged 333 carries in a season just 101 times in NFL history, per Pro Football Reference. Only two guys have done so since 2012: DeMarco Murray in 2014 and Henry in 2020.
Writing about Henry last year, theScore's Dom Cosentino discussed how the running back position has become devalued. Analytics show passing is more efficient; teams have found they can get similar production from cheaper backs.
The market's reflected this. League-wide, only fullbacks, punters, and long snappers earn less in average salary, per Spotrac. Seventeen teams have spent more on tight ends than running backs this season, according to OverTheCap. Christian McCaffrey is the NFL's highest-paid running back, but his contract ranks 76th in average annual value.
Further, not one running back has been selected first overall since Ki-Jana Carter in 1995. Between the 2019, 2020, and 2021 drafts, only four running backs were picked in the first round - none higher than 24th.
These trends ought to make Johnson's mark untouchable. Except the Titans have empowered Henry to go for it.
Henry justified Tennessee's reliance on him by winning Offensive Player of the Year in 2020. Until this season, he'd been durable, only missing one game due to injury in his career.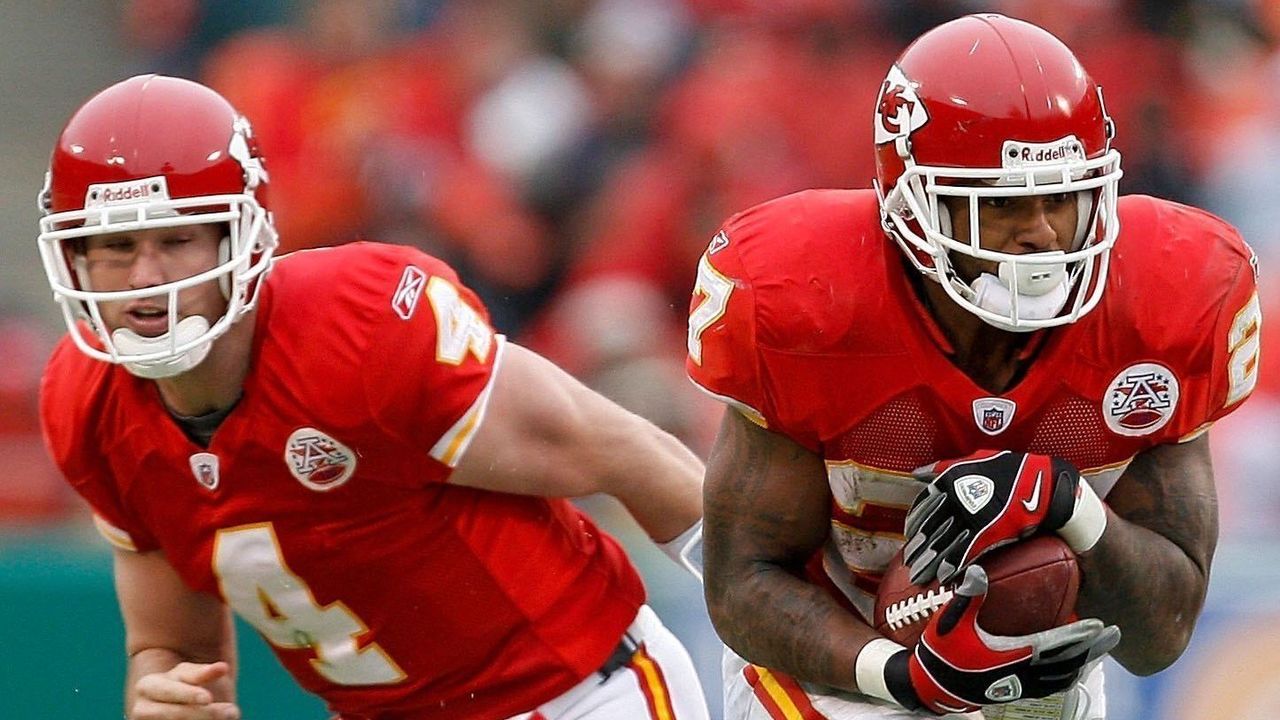 It's hard to sustain the workload Henry's normalizing. Johnson was Henry's age when he set the carries record; that was the last season he attempted more than 200 rushes. Eric Dickerson played for seven years after his top carries season, but Murray, Terrell Davis, and Jamal Anderson retired within three years of theirs.
Moderation lends itself to longevity. The NFL's top 10 career carriers were workhorses, but only three of them ever surpassed Henry's single-season high (378), and just once apiece at that.
Feeding Henry the ball is Tennessee's best mode of attack. The Titans' offense ranked top-five in points and yards last season despite attempting the third-fewest passes in the league.
Recent history suggests this approach - counting on Henry to dominate - has diminishing returns. Three running backs before Henry posted 2,000-yard seasons this century: Jamal Lewis in 2003, Chris Johnson in 2009, and Adrian Peterson in 2012. None of them exceeded 1,500 yards in a future campaign.
Henry would have blown past that plateau this year if it wasn't for his foot fracture.
"Henry had distanced himself from every other running back in the NFL," The Washington Post's Adam Kilgore wrote when he was placed on injured reserve. "But he plays a brutal position in a brutal sport, and not even Henry could outrun that."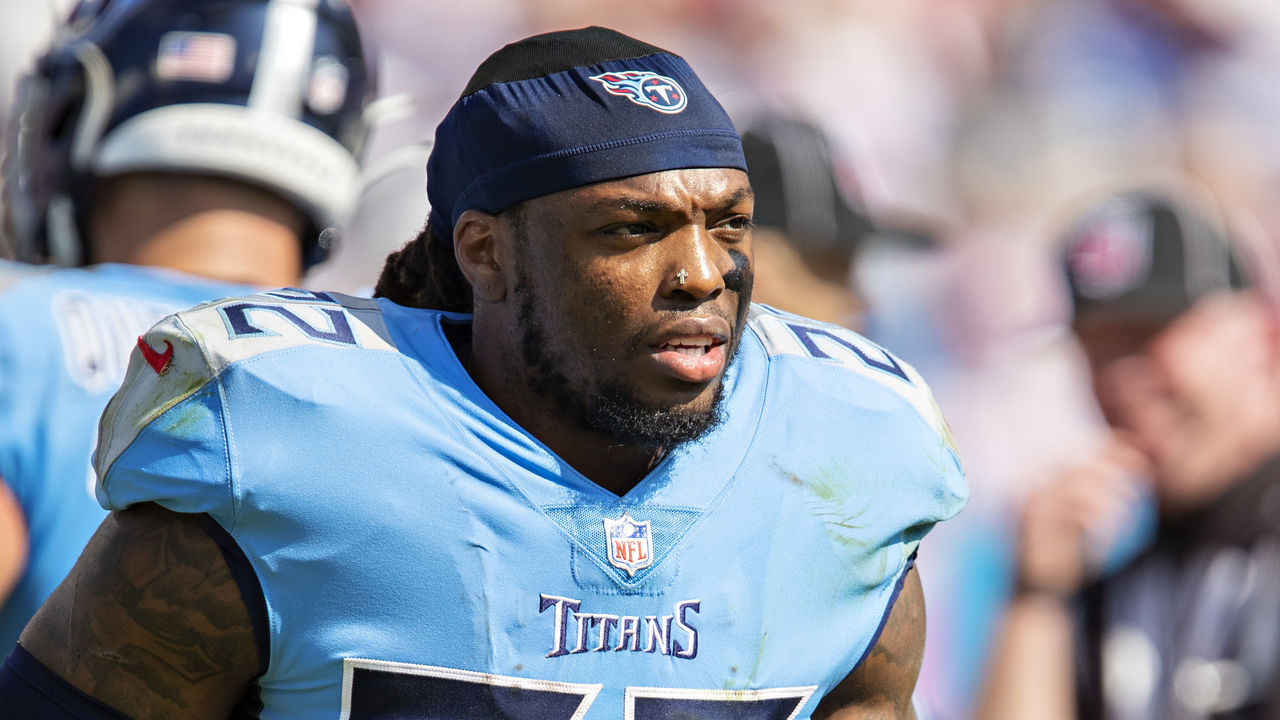 Can he, though? Is 400 carries too much for any player to handle, or is Henry built to bounce back and power through the toll?
Last offseason, Sports Illustrated's Conor Orr wondered if Henry is "genetically superior" to his peers - if he's just able to withstand more wear and tear at 6-foot-3, 247 pounds. Henry's trainer, Melvin Sanders, told Orr that Henry recovers better than his positional predecessors, arguing that rest and treatment are paramount to lengthening a back's prime.
Henry shared with Orr his own guiding principle: "I feel like when you work hard, everything you want to accomplish will take care of itself."
He added, "I love being fit. I love being in the gym lifting weights. I do all I can to come into the season ready to carry the load."
Nick Faris is a features writer at theScore.
Comments
✕
Can Derrick Henry ever break the single-season carries record?
  Got something to say? Leave a comment below!