Schultz: 10 personnel who had a case to be a year-end award finalist
The NFL announced the finalists for its major individual awards on Wednesday, recognizing the game-breaking play of its stars but leaving fans wondering why other players missed out on a nomination. Our NFL insider, Jordan Schultz, looks at 10 players who could have been on the awards' shortlists.
Defensive player of the year
Haason Reddick, Eagles
Reddick has enjoyed an extraordinary year as one of the anchors for Philly's third-ranked defense in yards allowed. His position coach, Jeremiah Washburn, calls him "Spider-Man." Reddick calls himself a "weapon." Not only does Reddick lead the NFL with five forced fumbles, but his 17.5 sacks trailed only the 49ers' Nick Bosa (18.5). During a recent interview on The Schultz Report, Reddick talked about his journey.
Maxx Crosby, Raiders
After a well-deserved payday made him one of the most lucrative edge rushers in football, the former fourth-round pick from Eastern Michigan ranked second in the league in QB hits (behind Bosa), not to mention tied for eighth in sacks (12.5) with Carolina's Brian Burns and Arizona's J.J. Watt. "Crosby's really tough because he combines talent with a relentless motor that never shuts off," a personnel executive told me. "Has power, speed, and counters create a lot of problems for your line. ... You're basically never really done with him until the play's over."
Offensive rookie of the year
Christian Watson, Packers
A hamstring injury plagued Watson the first six weeks of his rookie campaign, but once he got going, the former North Dakota State star was nearly unstoppable for the Packers' offense. Using his rare blend of size, speed, and power, Watson burst onto the scene with a three-touchdown prime-time performance versus Dallas in Week 10. He followed that up with elite production that put him in pretty distinct historical categories.
Yahoo Sports noted that Watson is among just 10 rookies who compiled at least 50 targets and averaged at least 9.0 yards per target since 2019. When targeting Watson in 2022, Packers quarterbacks had a passer rating of 123.3, the third-best number among all receivers. He was also one of just three receivers to catch at least seven touchdown passes on fewer than 100 total targets.
Chris Olave, Saints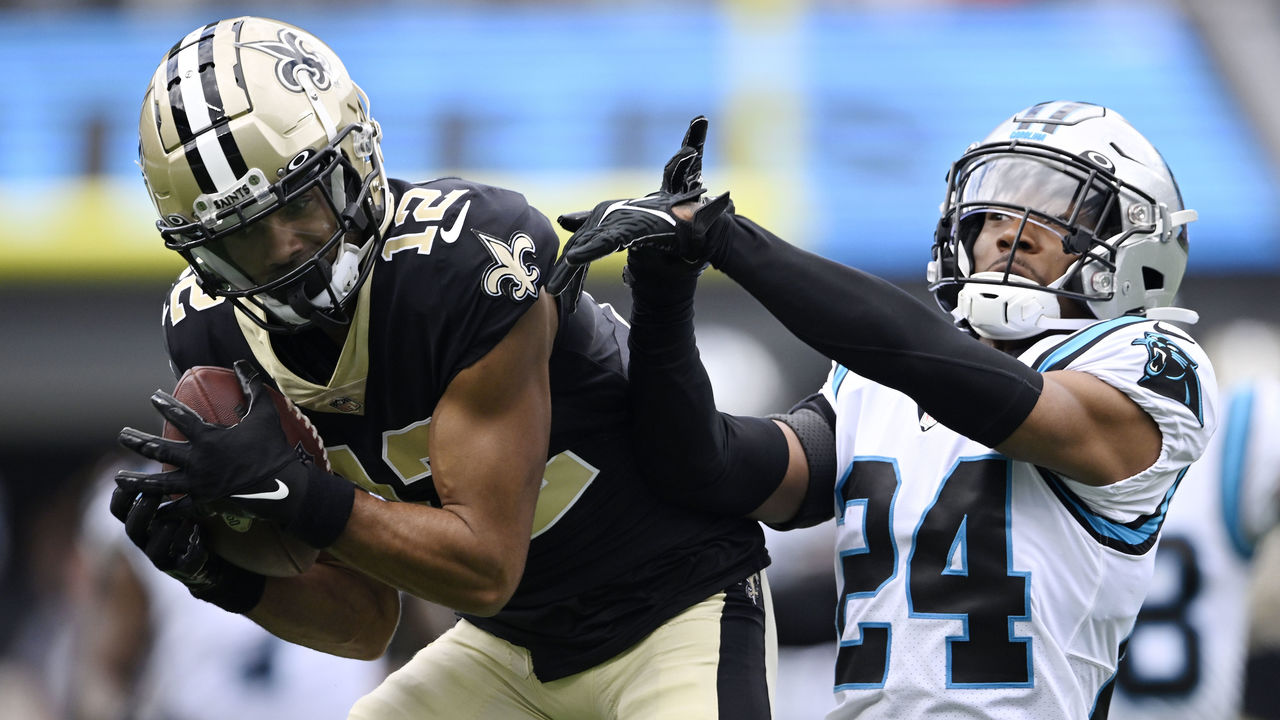 Olave was magnificent in New Orleans, particularly with the deep ball - using his sterling route-running and quickness to create separation from DBs, a sentiment his former WRs coach, Brian Hartline, expressed to me at the beginning of the season. "Usually most guys are one or the other (fast or good route-runners)," Hartline told me. "He's very cerebral too. He's smart. He's gonna feel spaces and use his speed the right way." To that point, Olave's 1,042 yards ranked second only to former Buckeyes teammate Garrett Wilson, not to mention a healthy 14.5 yards per catch and four touchdowns. Olave is undoubtedly the Saints' future No. 1 receiver.
Dameon Pierce, Texans
Pierce had a terrific season for an otherwise moribund offense, ranking fourth in rushing (939 yards) among rookies, despite missing four games. Pierce, at 5-foot-10, 212 pounds, is similar to Seattle's Kenneth Walker III in terms of being a home-run threat with the added capabilities of running tough between the tackles and catching the football. Under-utilized at Florida and under-drafted as a result, the former fourth-rounder is an exceptional talent. He led all rookies with 72.2 rushing yards per game.
Defensive rookie of the year
Jaquan Brisker, Bears
Brisker, 23, is the ideal modern-day NFL safety, capable of blitzing, playing in the box, and covering. A sound tackler with the football IQ of a seasoned veteran, the former Penn State star started all 15 games he played for the Bears, amassing 104 tackles, five tackles for loss, a team-leading 4.0 sacks, one interception, two pass breakups, one forced fumble, and one fumble recovery.
James Houston, Lions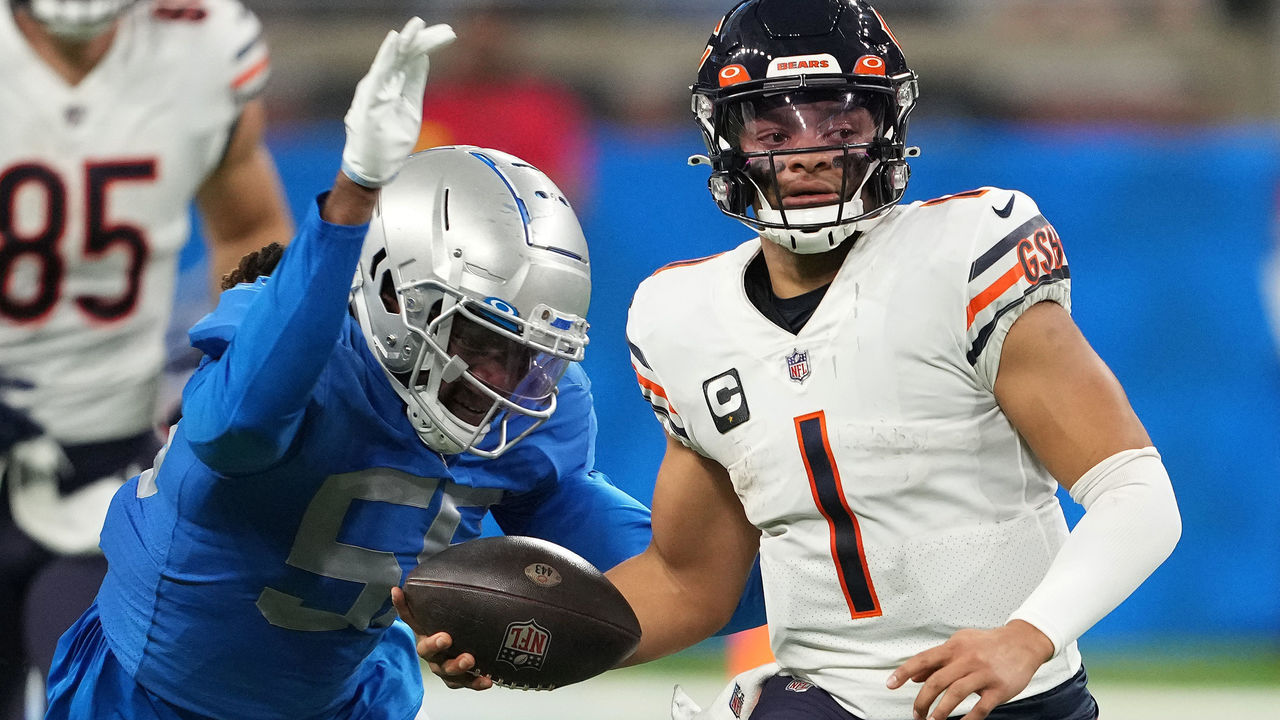 Defensive end Aidan Hutchinson may have gotten most of the press and a nomination for this award, but Houston, a stat-stuffing linebacker, was equally as dominant for the Lions. Just ask Chicago, which surrendered three sacks, three quarterback hits, and one forced fumble to Houston in a single game.
The sixth-round draft choice from Jackson State set an NFL record for most sacks (eight) through his first six career games and looks to be one of the true hidden gems from the 2022 class. "In retrospect, he should have been a first-round pick, easily," the personnel exec told me. "I think Houston's ceiling is really high too, given his athleticism and smarts."
Jack Jones, Patriots
Jones is a former first-team All-Pac 12 cornerback and a fourth-round pick out of Arizona State. He allowed only a 51% completion rate when his man was targeted, according to PFF, and had two interceptions in 13 games for New England. He had the second-highest coverage grade from PFF for rookie corners behind the Jets' Sauce Gardiner. Jones will be an integral component of the Pats' defense in the future.
Jalen Pitre, Texans
I loved Pitre - who hails from Baylor - throughout the draft process for the same reasons I love him after his rookie season: He's a versatile, hungry, ball-hawking nickel back who can play anywhere in the secondary. His toughness is a trait that cannot be taught, and he should be an anchor for the Texans next to rookie corner Derek Stingley Jr.
Coach of the year
Dan Campbell, Lions
In his second season with the Lions, Campbell completely transformed his team from a three-win, cellar-dweller into an enticing, hard-nosed unit that won nine games. Detroit narrowly missed the playoffs by way of a tiebreaker to Seattle.
We got a sneak peek into Campbell's demanding but fair approach during "Hard Knocks" when he preached accountability and effort to his players as much as anything else.
The Lions started the season 1-6 and spent much of it without one of their most talented players - rookie receiver Jameson Williams, the 12th pick in the draft.
Even without a Coach of the Year nod, the table is set for Campbell and his staff to lead Detroit to its first playoff win in three decades - and potentially much more.
"He gets it," an AFC executive told me. "The players respond to him because he's been in their shoes and respects what that process means. ... Dan's the right guy for Detroit."
Jordan Schultz is theScore's NFL insider and senior NBA reporter. Follow him on Twitter, Instagram, and TikTok.
Comments
✕
Schultz: 10 personnel who had a case to be a year-end award finalist
  Got something to say? Leave a comment below!