Several games into what's usually the opening round of the playoffs, we have an atypically advanced sense of which positional units - a club's forwards, defensemen, and goaltenders, as well its special-teams contingents - have moved the needle in this expanded postseason.
Five groups have really impressed the past few weeks, stretching back to the start of the play-in stage and each conference's round robin. Here's a rundown of who they are and what they've done so far to thrive in the bubble.
Vancouver's power play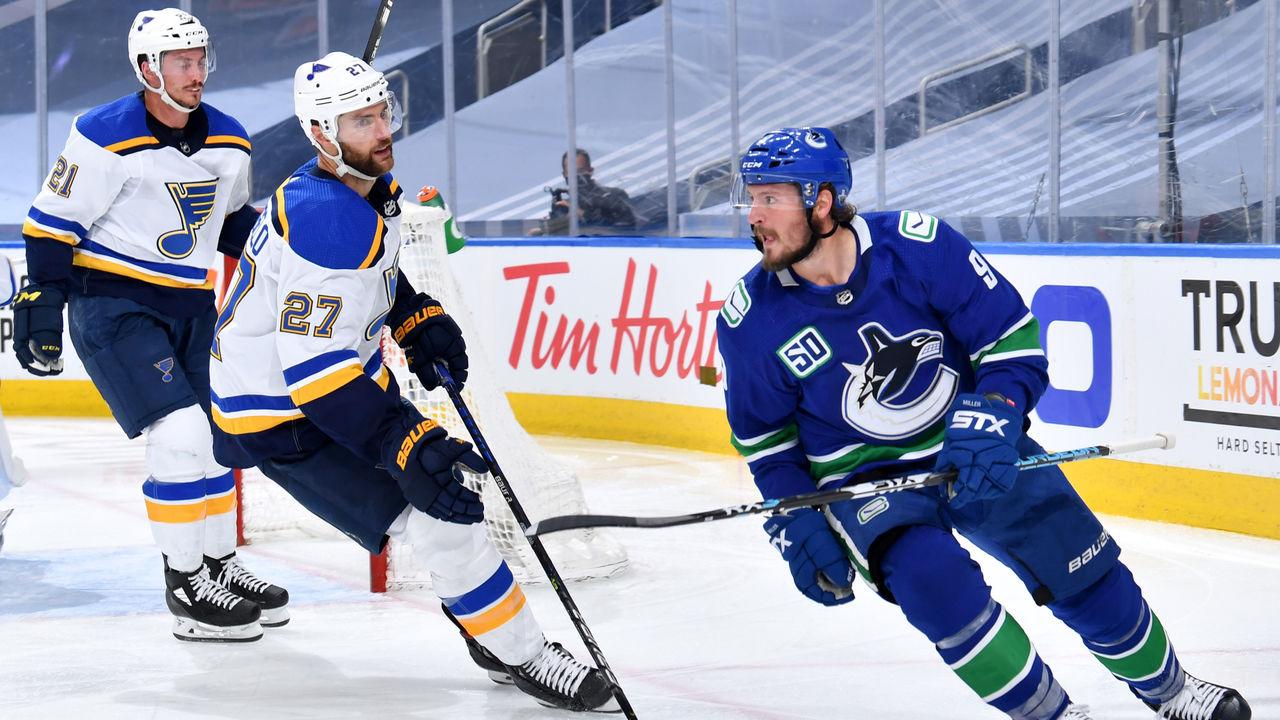 One fruitless night against St. Louis doesn't undermine the success this group has enjoyed on the whole. If anything, the Canucks' quiet Game 4 accentuated how good their power play has been.
This is the roster segment that's, well, powered the Canucks to five playoff wins, and that has them as close as the defending champs to moving ahead. Vancouver's 10 goals with the man advantage lead the postseason.
Aesthetically, the Canucks' primary unit - Elias Pettersson, J.T. Miller, Brock Boeser, Bo Horvat, and Quinn Hughes - has looked dynamite much of the time it's skated together. It was fluid, cohesive, and ruthless in Game 1 against the Blues, when Miller and Boeser toyed with St. Louis by trading cross-ice passes ahead of a goal; in Game 2, when Pettersson's pinpoint saucer pass set up occasional contributor Tanner Pearson in the slot; and in Game 3, when Pettersson's pinpoint stretch pass sprung Miller to beat Jake Allen top-shelf. The list goes on.
Save for Horvat, every Vancouver star has done most of his feasting on the power play. The situation has produced seven of Pettersson's nine points, six of Hughes' nine, six of Miller's eight, and five of Boeser's seven. Overall, the Canucks are scoring at a 27% clip - higher than their 24.2% mark from the regular season, which ranked fourth in the NHL, but well within the realm of sustainability the rest of the way against St. Louis.
Realistically, the power play probably needs to keep clicking for the Canucks to advance. They've scored a mere five goals and managed 39.9% of shot attempts at even strength, per Natural Stat Trick, in the series. Less heralded players have helped Vancouver compensate: Antoine Roussel and Troy Stecher have each drawn a team-high three penalties.
Calgary's penalty kill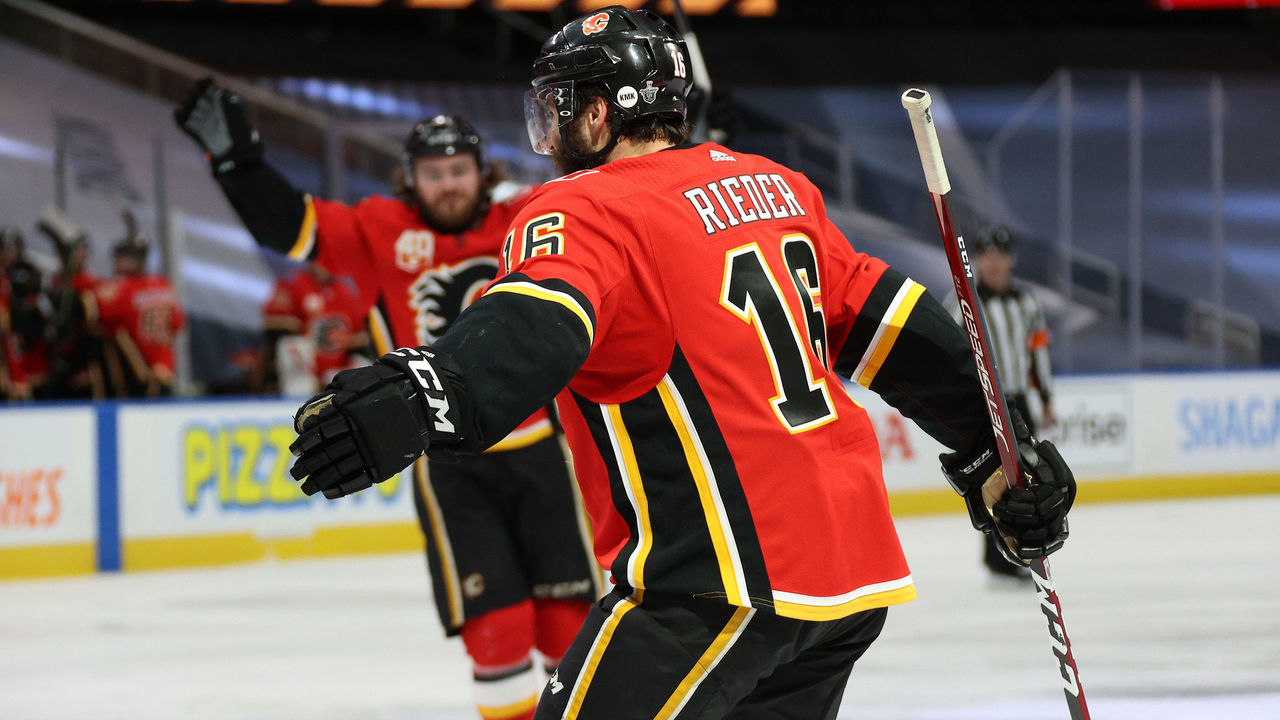 Among fans who believe the hockey gods exist, the heater Tobias Rieder's been on lately might be proof enough that these deities have a sense of humor.
Whether or not a higher power's responsible for meting out poetic justice in the Edmonton bubble, it's clear Rieder deserves full credit for anchoring the Flames' influential penalty kill - and, effectively, for showing up his previous employer. As a fourth-line winger on the lackluster 2018-19 Oilers, Rieder incurred the wrath of franchise CEO Bob Nicholson for failing to score all season, and specifically for blowing "so many breakaways."
Naturally, two of Rieder's three goals this month at Rogers Place have come on breakaways, and they've all come shorthanded, matching the NHL postseason record. For a player who's scored five shorties across 434 career regular-season games, this constitutes a timely and gratifying uptick.
Through Tuesday's games, only Vancouver, Washington, and St. Louis have been penalized more frequently than Calgary, but the Flames' scoring differential while shorthanded is a sparkling minus-one, thanks to their 86.1% kill rate (31-36) and a fourth goal from Mikael Backlund. That Calgary's nine goals on the power play are second only to Vancouver - on five fewer opportunities - is a special-teams bonus.
Vegas' forwards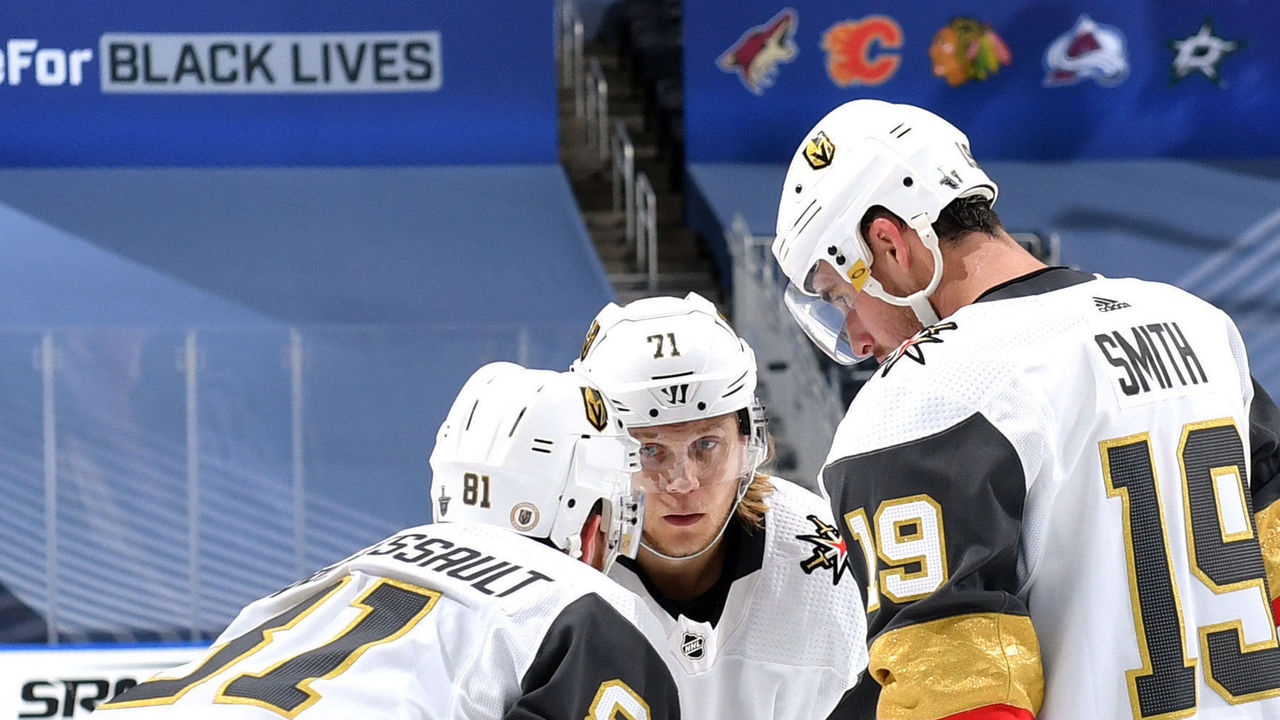 Vegas' offensive profile contrasts that of the Canucks. Both teams have scored in bunches, but while the Golden Knights' power play hasn't sizzled yet - the unit is 4-21 (19.1%) through eight games - they've run rampant at evens, bringing to the playoffs the puck-possession dominance their stacked lineup exerted all season.
The 22 goals the Golden Knights have netted at five-on-five are most in the postseason. If you think they've simply benefited from getting to roll over the Blackhawks, 10 of those goals came during the round robin against the Western Conference's other high seeds.
Not all the credit should be reserved for the guys up front; No. 1 defenseman Shea Theodore's four tallies, including three at evens, tie for the team lead. But the characteristic Vegas scoring play starts with monopolizing control in the offensive zone, where all four forward lines are capable of ragging the puck and creating chances.
According to Natural Stat Trick, six Golden Knights - William Karlsson, Max Pacioretty, Mark Stone, Jonathan Marchessault, William Carrier, and Patrick Brown - rank among the top 30 forwards league-wide in individual expected goals percentage. Reilly Smith and Ryan Reaves aren't far behind. Vegas generated more than 70% of shot attempts, meanwhile, when third-liners Nick Cousins, Nicolas Roy, and Alex Tuch took shifts against Chicago at five-on-five.
Coach Peter DeBoer has depth at his disposal and stars and grinders alike are validating his use of it.
Islanders' defensemen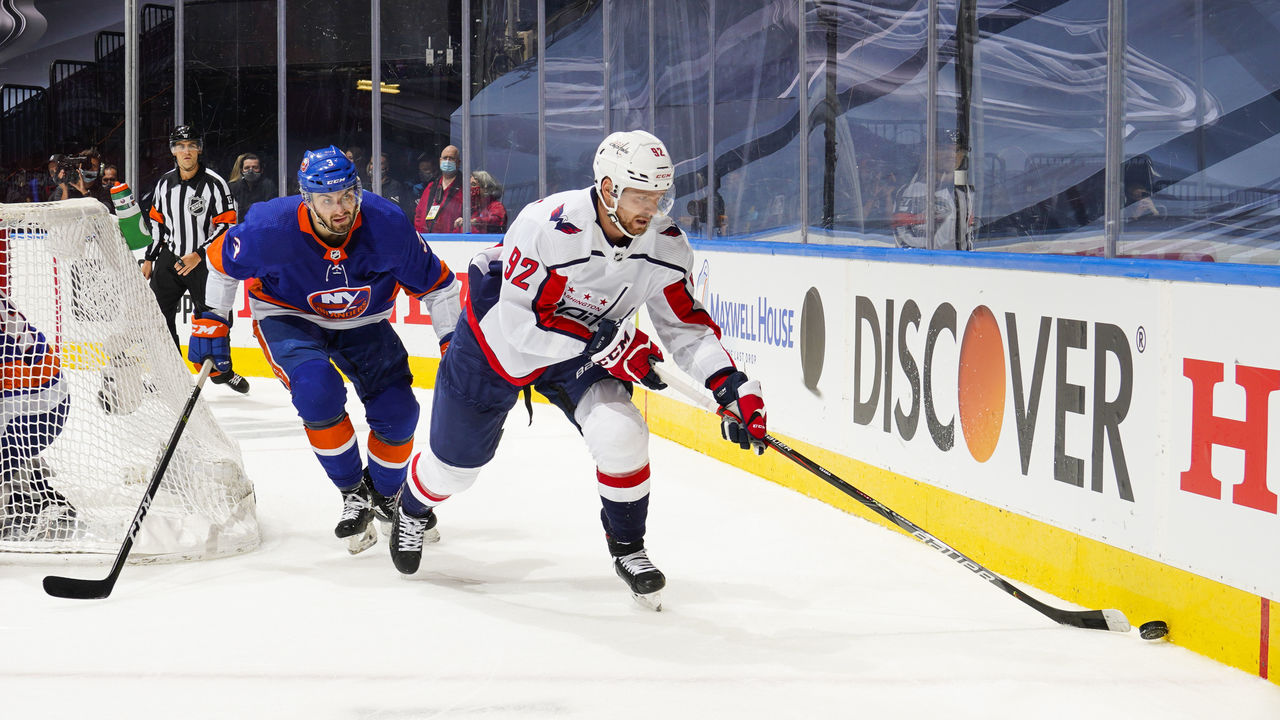 Entering Game 4 on Tuesday, Isles coach Barry Trotz's charges had limited the Capitals to five measly goals on 24.7 shots per game, seven fewer shots than Washington's average this season.
Where Vegas rides roughshod on many nights by hogging possession, Trotz teams frustrate and squeeze the will out of opponents over 60 minutes. Alex Ovechkin has four goals in the series, but curtailing the Caps' attack - just as the Islanders did to the Penguins in last year's first-round sweep - paced New York to three straight wins before a slim Game 4 defeat.
In front of Semyon Varlamov, whose save percentage at even strength these playoffs is .955 (and .927 overall), the Islanders' defense corps has been a steadying force. The six regulars have pitched in to drive exceedingly positive expected-goal differentials at five-on-five, and they've done so without any one guy being overly taxed. Sixth man Andy Greene plays only four fewer minutes a game than top-pair partners Ryan Pulock and Adam Pelech. Even in Sunday's Game 3 overtime win, Pelech's team-high ice time maxed out at 22:10.
Balanced efforts still require leaders, and Pulock and Pelech fit the bill. Chicago's Olli Maatta and Dallas' John Klingberg and Miro Heiskanen are the only defensemen outscoring Pulock (five assists) at even strength. Pelech, meantime, looks like his usual impassable self now that the Achilles injury that would have sidelined him for the duration of a regularly scheduled postseason has healed.
Columbus' goalies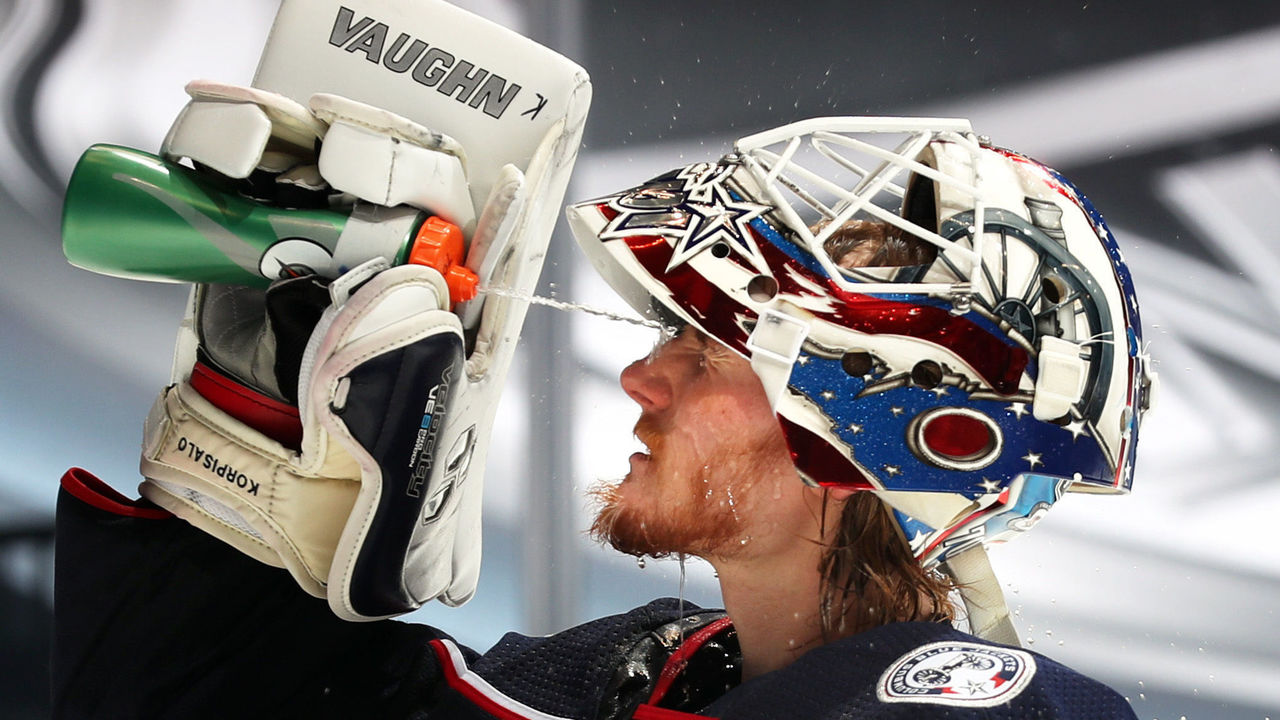 Elvis Merzlikins mostly shone in spot duty against the Leafs in the qualifying round, compiling a .946 save percentage across his 120 minutes in net. That he and his defense wilted during Toronto's furious three-goal comeback late in Game 4 wasn't ideal. But Columbus rectified the lapse in Game 5, and the Latvian rookie's impact was positive, in general.
Enough about Merzlikins, though. His best days in the NHL are ahead, but the Blue Jackets feature here because of Joonas Korpisalo, their MVP in the bubble and the netminding revelation of the playoffs.
The Jackets may be out by the time you read this, but Korpisalo won't be to blame should the Lightning finalize their five-game ouster Wednesday afternoon. His save percentage through eight appearances - against two of the league's fieriest offenses - stands at .953. Korpisalo made 33 saves in the shutout that eliminated Toronto and 36 on 37 shots in the Jackets' lone win against Tampa so far.
There's also the matter of his record 85 denials in the five-OT epic that opened this series. I'll make an executive call here: no further argument in his favor is needed.
Korpisalo, 26, is two weeks younger than his platoon partner Merzlikins, but he has four more NHL seasons to his name - those he spent in Columbus from 2015-19 as Sergey Bobrovsky's mediocre backup. Merzlikins was the better goalie in similar time this season, and as late as Game 5 against the Leafs, the No. 1 role remained up for grabs. Korpisalo settled John Tortorella's dilemma by summoning the run of his life.
Nick Faris is a features writer at theScore.