Grading 5 of Bergevin's biggest moves during Canadiens tenure
Bruce Bennett / Getty Images Sport / Getty
Marc Bergevin's time with the Montreal Canadiens has come to an end following nearly 10 years. After taking over as the general manager of the illustrious franchise in May 2012, he became one of the NHL's most active executives.
Montreal had a roller coaster of success and failure during his time, making the playoffs six times while reaching the Stanley Cup Final once and the Eastern Conference Final twice. Bergevin certainly made a number of massive moves to try to improve the Habs during his time at the helm, but he wasn't able to piece everything together to form a championship roster.
With the Canadiens set to usher in a new era under newly hired vice president of hockey operations Jeff Gorton, let's take a look back at five of Bergevin's franchise-altering moves during his tenure.
Dealing Subban for Weber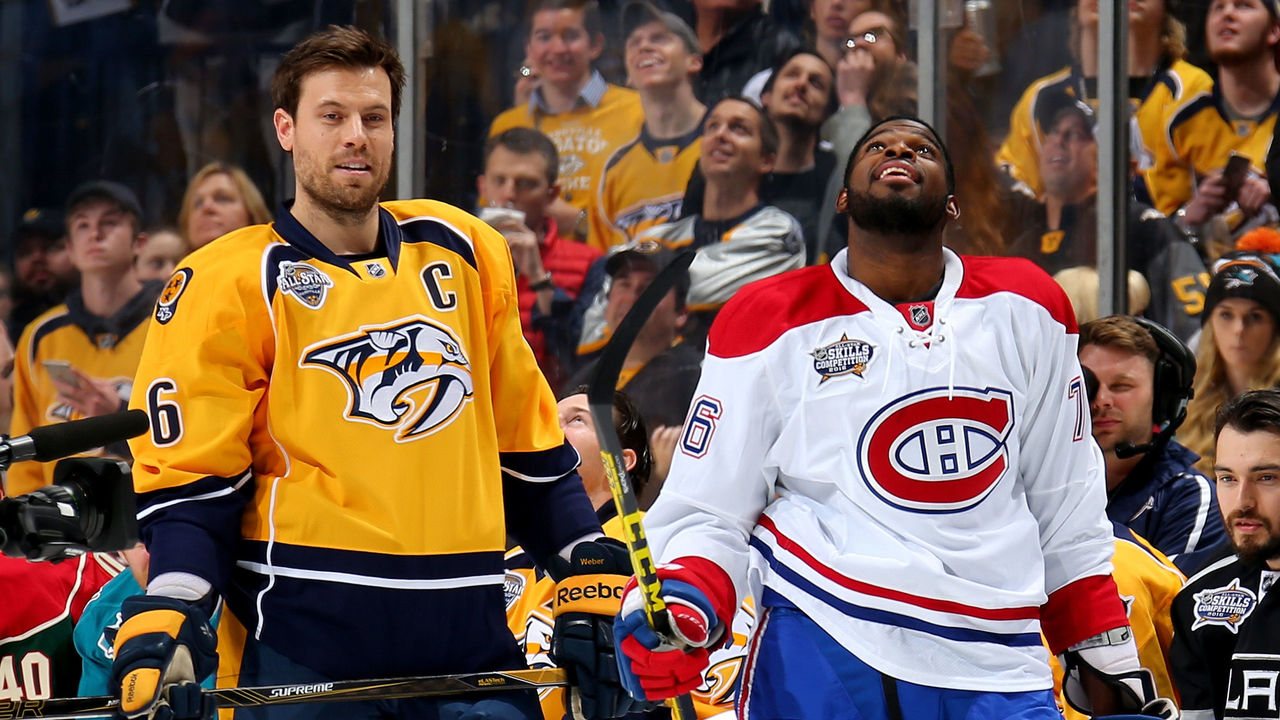 There were rumblings at the time that the relationship between P.K. Subban and the Canadiens organization wasn't great, but trading one of the most popular players the franchise had in years still seemed like a long shot. Not only was Subban electric on the ice, but fans adored him.
In June 2016, moments after the shocking Taylor Hall-for-Adam Larsson trade, it was announced that the Canadiens dealt Subban to the Nashville Predators for Shea Weber. Similar to Subban in Montreal, Weber was the face of the franchise in Nashville and a true legend of the team. The deal sent shockwaves throughout the NHL, receiving mixed feedback.
To this day, people still debate who won the trade. Ultimately, it seemed to work out pretty well for both sides. Subban played an integral role in Nashville during his first season en route to a Stanley Cup Final appearance. The Canadiens got their future captain and one of the league's most respected veterans. Fast forward to today, and Subban is no longer the dominant Norris Trophy-caliber defenseman he once was, while Weber is on the verge of retirement due to injury.
It's fair to say Bergevin took a massive gamble and came away a winner. The fanbase was shocked at first but quickly welcomed and adored Weber. He anchored the blue line over the last five seasons and did everything that was asked of him. You can't ask for much more than that.
Grade: B+
Moving on from Pacioretty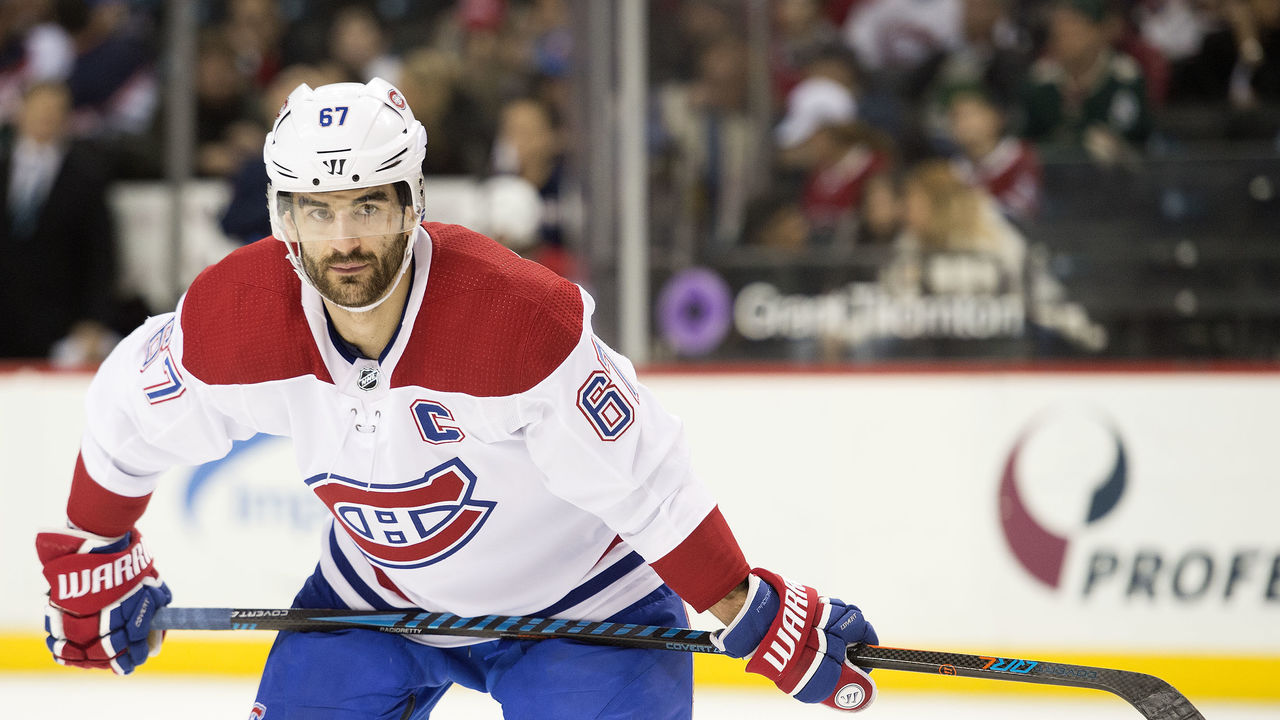 This surely had to be one of the toughest moves of Bergevin's tenure. Max Pacioretty was a fan favorite and one of the most consistent goal scorers the club had seen in decades. Shortly after being named captain in 2015, things seemed to sour between Pacioretty and the organization, which ultimately led to him being traded.
Bergevin undoubtedly hit a home run on this one. Getting Nick Suzuki - who's quickly developing into a legitimate No. 1 center - along with Tomas Tatar and a second-round pick from the Vegas Golden Knights was a fantastic haul. It also worked out for the Golden Knights, as Pacioretty has continued to dominate.
One thing that we've learned over the last decade is that Bergevin isn't scared to make a big trade or shake things up. Making this deal got the Canadiens the franchise center they'd been looking for forever and put the team in a much better position to be competitive for years to come.
Grade: A
Breaking the bank for Price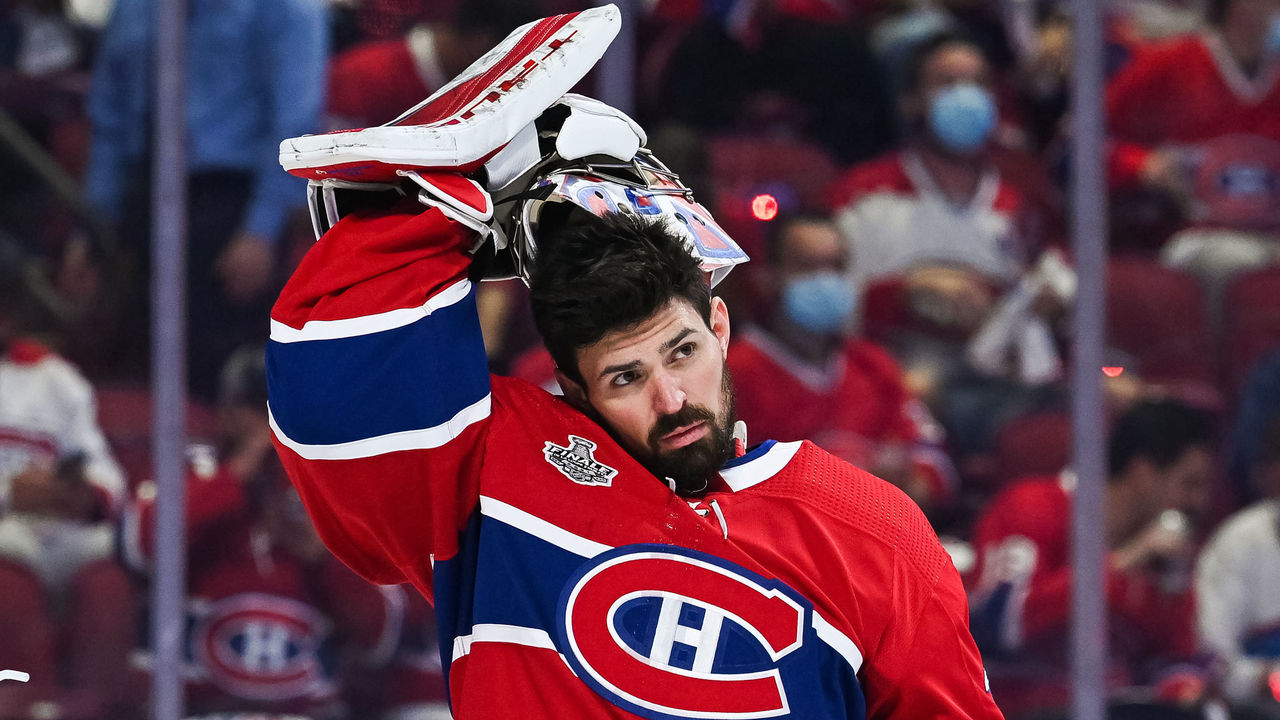 The Canadiens have taken a lot of flack ever since they signed Carey Price to his hefty contract. With an annual cap hit of $10.5 million, he still remains the league's highest-paid goalie. Bergevin isn't to blame for this one, though. His hands were tied, and if he didn't sign Price at the time, another team surely would've backed up the Brinks truck.
Price was the nearly undisputed best goalie in the world when he signed in 2017. As he just showed with his performance last postseason, he's arguably still in the running for that title. Price followed up his dominant 2014-15 Hart Trophy-winning campaign with two more great seasons, so Montreal signing him to an eight-year, $84-million contract was inevitable.
Sure, Bergevin could've let Price walk into free agency and let another team pay him. It's impossible to say how the Habs would look today if Price signed elsewhere. But there's no doubt he has the utmost respect of his teammates and players around the league, and he's still seen as one of the top netminders in the world. The contract definitely makes Montreal's cap situation tricky, but Bergevin had to do it.
Grade: B-
Bringing Drouin back home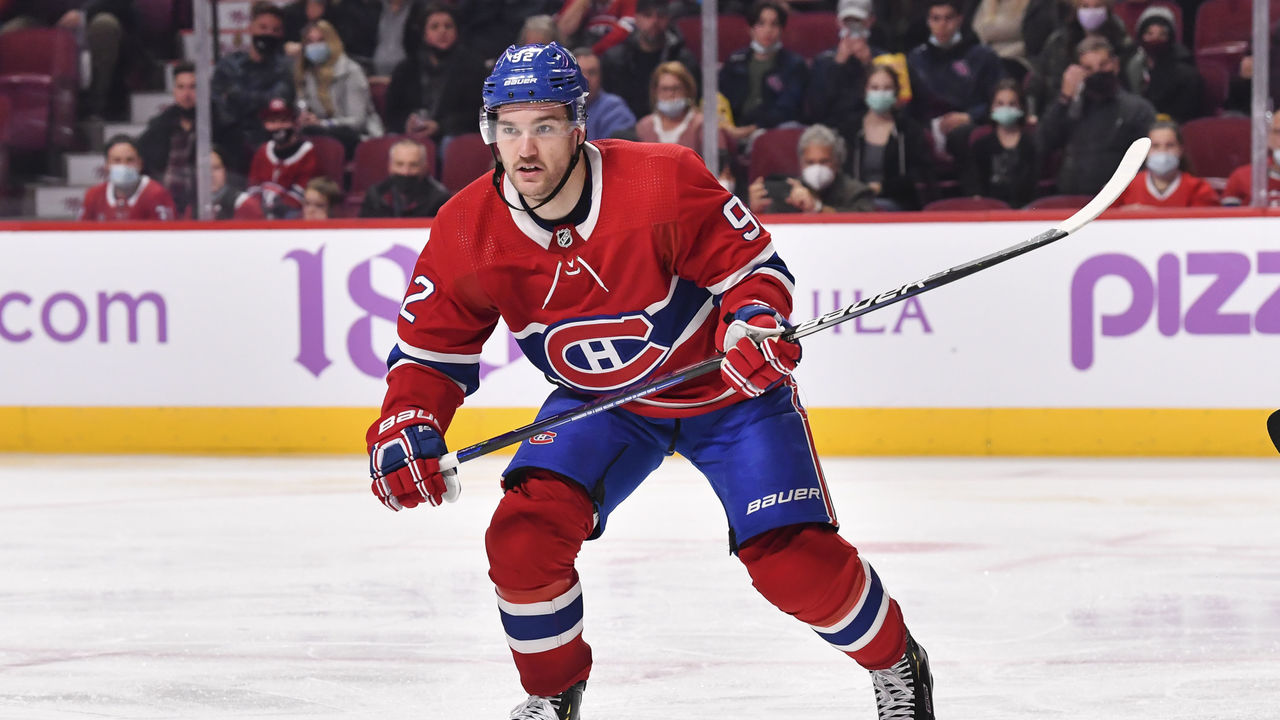 Jonathan Drouin wasn't happy with his role and progression in Tampa Bay after being selected third overall in 2013. Bergevin took note and didn't balk at the opportunity to bring in the Quebec native to play in his home province. The price was steep but fair: Mikhail Sergachev, who at the time was deemed a top defensive prospect but barely had any NHL experience.
Yet the move was puzzling. Sergachev, whom the Canadiens selected ninth overall in 2016, looked to be the exact piece the team desperately needed: an offensive-minded, puck-moving defenseman.
Drouin's an extremely talented forward, but he didn't address a glaring need for Montreal, and the move also dug a deeper hole on its blue line. Meanwhile, Sergachev has developed nicely in Tampa Bay, and Drouin has struggled to stay consistent. This was one of Bergevin's rare misses.
Grade: C-
Robbing Blackhawks of Danault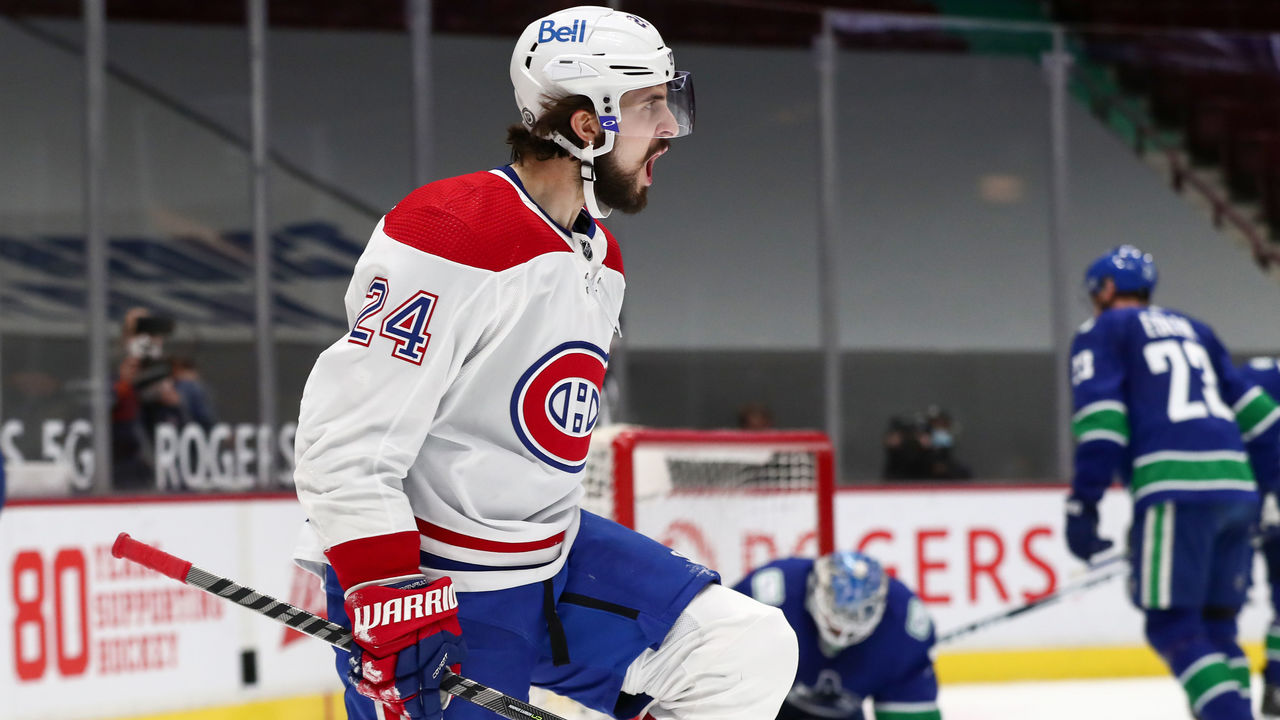 In what was probably the best move of Bergevin's time with the Canadiens, he somehow pawned off Dale Weise and Tomas Fleischmann on the Chicago Blackhawks in exchange for Phillip Danault and a second-round draft pick that was eventually used to select Alexander Romanov.
The Blackhawks didn't expect Danault to magically become a Selke-caliber two-way center when he tossed on the Canadiens sweater. Is it fair to think Bergevin knew what he was getting in him? Bergevin was the Blackhaks' assistant GM when they drafted Danault with the 26th pick in 2011.
The move couldn't have paid off more for the Canadiens. A small deadline deal that sent away two bottom-six veteran forwards earned Montreal its No. 1 shutdown center for years to come, and it also landed the team one of its top defensive prospects in Romanov. To make matters worse for Chicago, Weise and Fleischmann combined for two goals and four assists across 34 games and managed one goal in four playoff contests.
Grade: A+
Honorable mentions: Acquiring Jeff Petry from the Edmonton Oilers; trading Alex Galchenyuk for Max Domi
Comments
✕
Grading 5 of Bergevin's biggest moves during Canadiens tenure
  Got something to say? Leave a comment below!