Hart Trophy Power Rankings: McDavid reigns despite Draisaitl's surge
Rob Marczynski / National Hockey League / Getty
There's still plenty of hockey to be played in this NHL season, but the Hart Trophy race continues to take shape nearly two months into the campaign.
The top three contenders have remained as such for the majority of 2021-22 - though the order of that trio looks a bit different this time around - while another longtime impact player and a young star in the making are building cases to be included in the MVP conversation.
Here are our top five Hart candidates with one-quarter of the season in the rearview mirror.
5. Steven Stamkos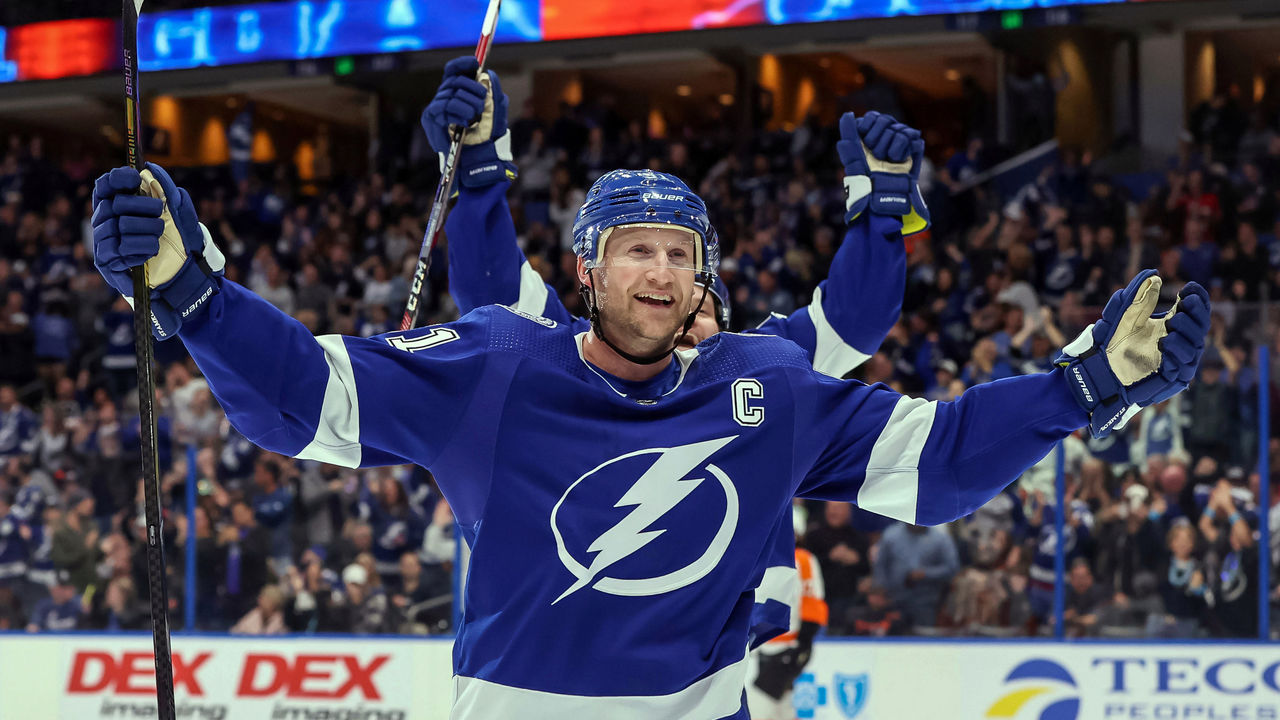 | GP | G | A | ATOI | xGF% |
| --- | --- | --- | --- | --- |
| 21 | 11 | 14 | 17:50 | 49.96 |
The Tampa Bay Lightning are used to dealing with injuries, but Stamkos has raised his ever-reliable game while playing without Nikita Kucherov for most of this season and with Brayden Point now on the shelf as well.
Stamkos ranks among the NHL's goals and points leaders while collecting three more goals and three more points than the next closest Lightning skaters. Yes, Tampa Bay also boasts all-world defenseman Victor Hedman and standout goalie Andrei Vasilevskiy, but Stamkos has kept the Lightning's offense afloat while the team has been without its two most electric forwards.
Much like the player who's ranked third on this list, Stamkos is at an age when he should be declining. But the veteran center, who'll be 32 in February, hasn't slowed down, and his steady play has been critical to Tampa Bay's success.
4. Troy Terry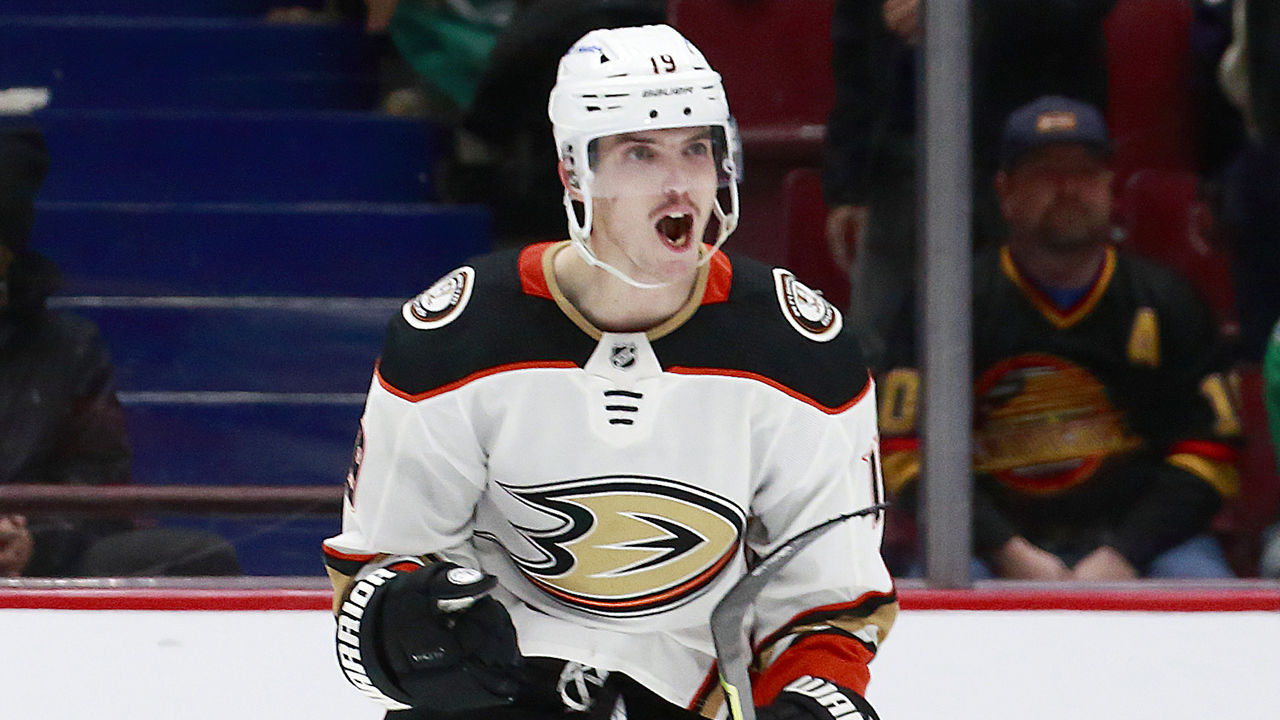 | GP | G | A | ATOI | xGF% |
| --- | --- | --- | --- | --- |
| 23 | 15 | 10 | 17:09 | 54.69 |
Terry's emergence has been one of the NHL's best stories this season. The 24-year-old reeled off a 16-game point streak from Oct. 18 to Nov. 18, during which he amassed 12 goals and 10 assists while burying nine of those markers at even strength. Terry is the most surprising name near the top of the league's scoring list, but it's time to start recognizing his impressive contributions.
The forward's production has been a major reason the Anaheim Ducks have exceeded expectations. Terry has scored more than twice as many goals as any teammate in 2021-22. He also leads the club in points, with eight more than the next closest teammate not named Ryan Getzlaf, and 19 of the captain's 20 points are assists. Getzlaf deserves some credit for Terry's dominance, but the latter proved Wednesday he can score without the playmaking pivot in the lineup.
Terry's inflated shooting percentage is bound to regress, but the underlying numbers show he's no fluke. The winger's favorable expected goals for percentage bodes well for the future, especially considering his goals for percentage is under 50% at 47.06. That means the team has actually had additional opportunities to score with Terry on the ice but just hasn't converted them.
3. Alex Ovechkin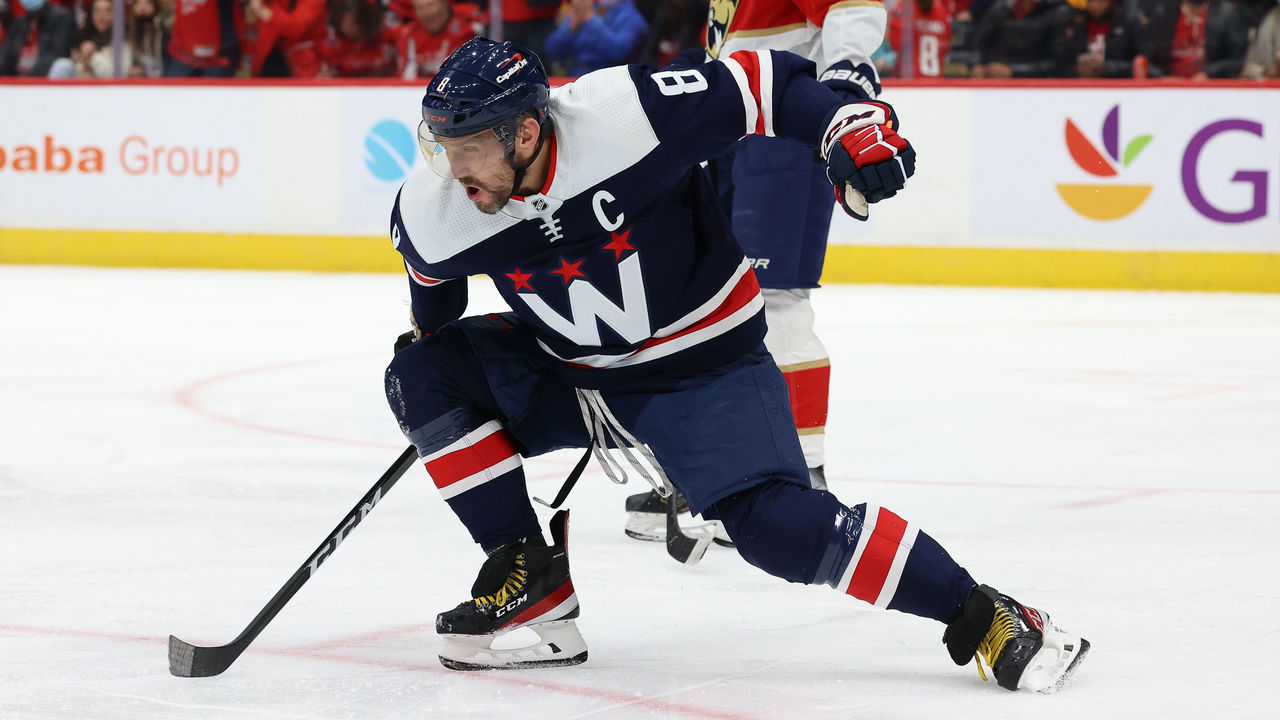 | GP | G | A | ATOI | xGF% |
| --- | --- | --- | --- | --- |
| 24 | 19 | 19 | 21:33 | 50.21 |
Ovechkin has carried his team amid multiple injuries even more effectively than Stamkos has. The Washington Capitals have been without Nicklas Backstrom for all of 2021-22, while T.J. Oshie has missed various stretches and Anthony Mantha remains out indefinitely after getting hurt in early November.
And yet, Ovi has been nothing short of incredible this season, which is even more jaw-dropping considering he's 36 years old. The Russian ranks second on the NHL's goal-scoring list and third in the league in points this season. He's scored 11 more times and racked up 10 more points than his next closest teammate.
Ovechkin isn't just banging home power-play one-timers to pad his numbers, either. The Capitals captain has relied on that method for only one of 19 markers in 2021-22, and he leads the league in both even-strength goals and points. If not for the Edmonton Oilers' dynamic duo, Ovi would be the Hart favorite.
2. Leon Draisaitl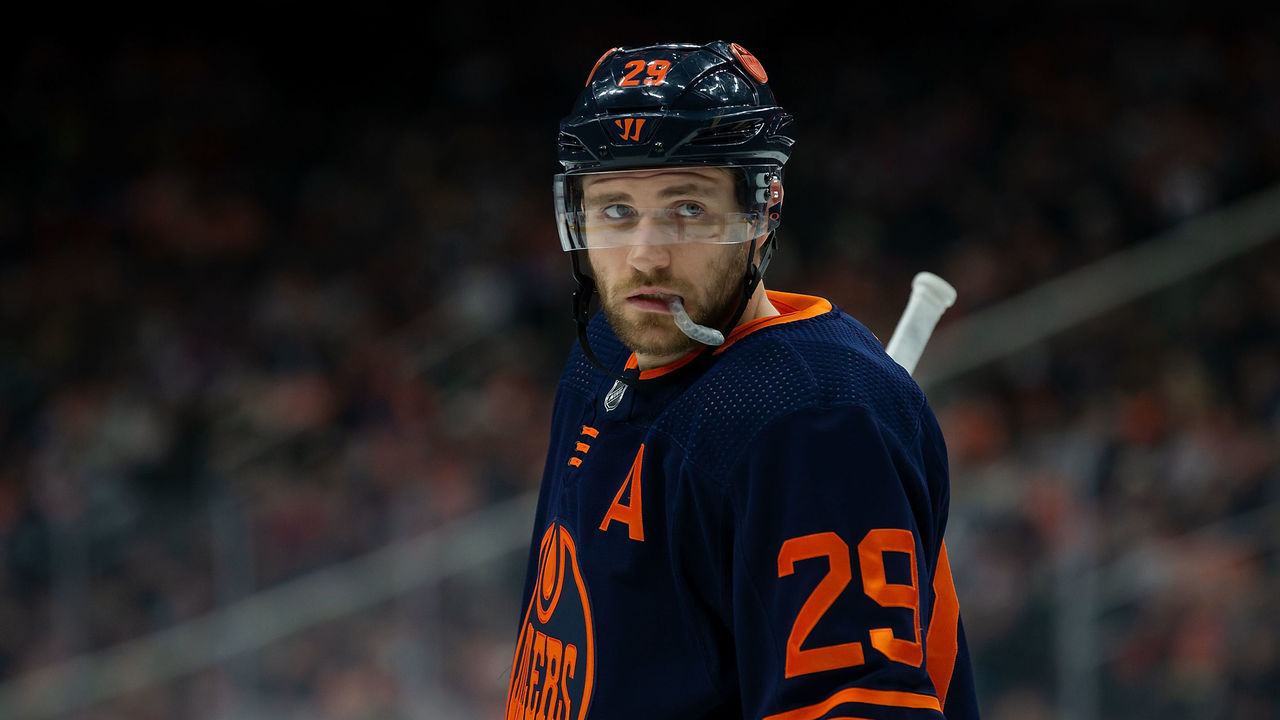 | GP | G | A | ATOI | xGF% |
| --- | --- | --- | --- | --- |
| 21 | 20 | 21 | 22:57 | 49.38 |
Draisaitl continues to lead in the "Rocket" Richard and Art Ross Trophy races, and there's no denying his immense talent. However, the German has an absurd shooting percentage of 27.8% in 2021-22, which will surely regress as the season goes on. He's also scored half of his goals on the power play.
His underlying numbers at five-on-five also remain largely unfavorable. The 26-year-old has a commendable goals for percentage in those situations (63.89), but his subpar expected goals for percentage indicates an inability to drive possession. In addition, the Oilers aren't controlling the share of scoring chances with Draisaitl on the ice at five-on-five, earning only 45.34% of them.
Draisaitl's analytic figures without McDavid are even worse. The 2019-20 Hart Trophy winner has a 42.76 xGF% and a 41.72% SCF% while playing without the Edmonton captain at five-on-five. Draisaitl is undoubtedly one of the NHL's most valuable players, but a closer look at numbers beyond just goals and points clearly indicates he's still not the Hart frontrunner.
1. Connor McDavid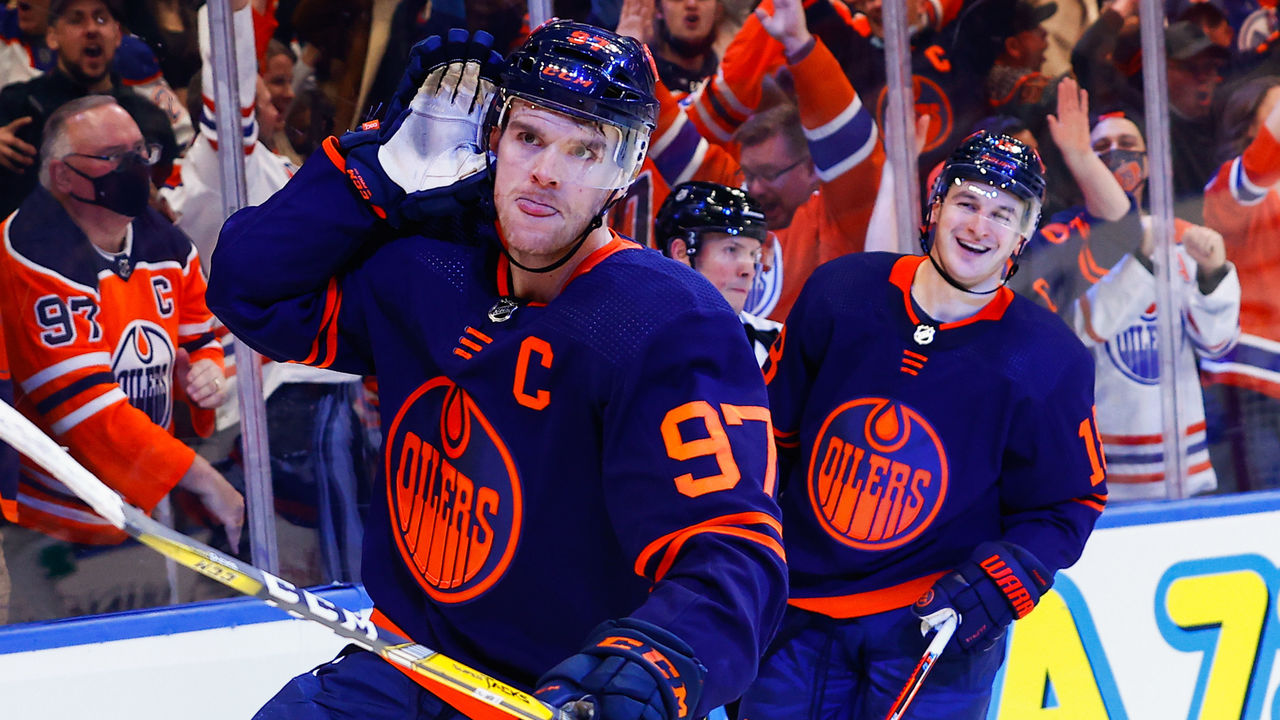 | GP | G | A | ATOI | xGF% |
| --- | --- | --- | --- | --- |
| 21 | 15 | 25 | 22:19 | 54.89 |
Draisaitl has been producing at a higher rate than McDavid since the start of November, but the latter superstar remains the NHL's most valuable player for several reasons.
Firstly, the Oilers are better with just McDavid on the ice than they are with only Draisaitl at five-on-five. In contrast to Edmonton's paltry xGF and SCF percentages with Draisaitl and without McDavid, the team is driving possession at rates above 50% when the two-time MVP is playing without his older teammate.
Draisaitl deserves credit for his stellar production while logging a bit more ice time, but McDavid has been more effective by just about any analytic measure. The 24-year-old has favorable xGF and SCF percentages on an individual basis in addition to his superior numbers in the with-and-without comparison.
McDavid also boasts the NHL's best individual expected goals rate in all situations and one of the league's top ixG figures at five-on-five, while Draisaitl sits 94th in the latter. So while Draisaitl's counting stats are superior, McDavid has consistently proved he has a greater impact on his team's ability to control the play and create more scoring opportunities, thereby demonstrating his superior value.
(Analytics sources: Natural Stat Trick, Evolving Hockey)
Comments
✕
Hart Trophy Power Rankings: McDavid reigns despite Draisaitl's surge
  Got something to say? Leave a comment below!