5 Leafs under the most pressure heading into Game 7 vs. Lightning
Mark LoMoglio / Getty Images
You can blame the officiating. Or you can blame the costly mistakes. Your call.
The fact of the matter is the Toronto Maple Leafs woke up Friday still alive in the NHL postseason. They again failed to close out a first-round series Thursday, this time against the back-to-back champs, but an epic Game 7 on Saturday at Scotiabank Arena offers a chance at redemption.
"We've just got to put our balls on the line and go for it," Auston Matthews told reporters following another heartbreaking overtime loss, the Leafs' third in their last 13 first-round games.
And Matthews is right. This is the Leafs' sixth playoff series since he broke into the league in 2016-17 and Toronto's now 0-for-8 in series-clinching games.
The pressure is on. It's on president Brendan Shanahan, architect of the so-called "Shanaplan." It's on general manager Kyle Dubas and head coach Sheldon Keefe. A Leafs loss may trigger a firing. Or two. Maybe three.
The players - the only ones actually on the ice - are under the most pressure. Five in particular.
John Tavares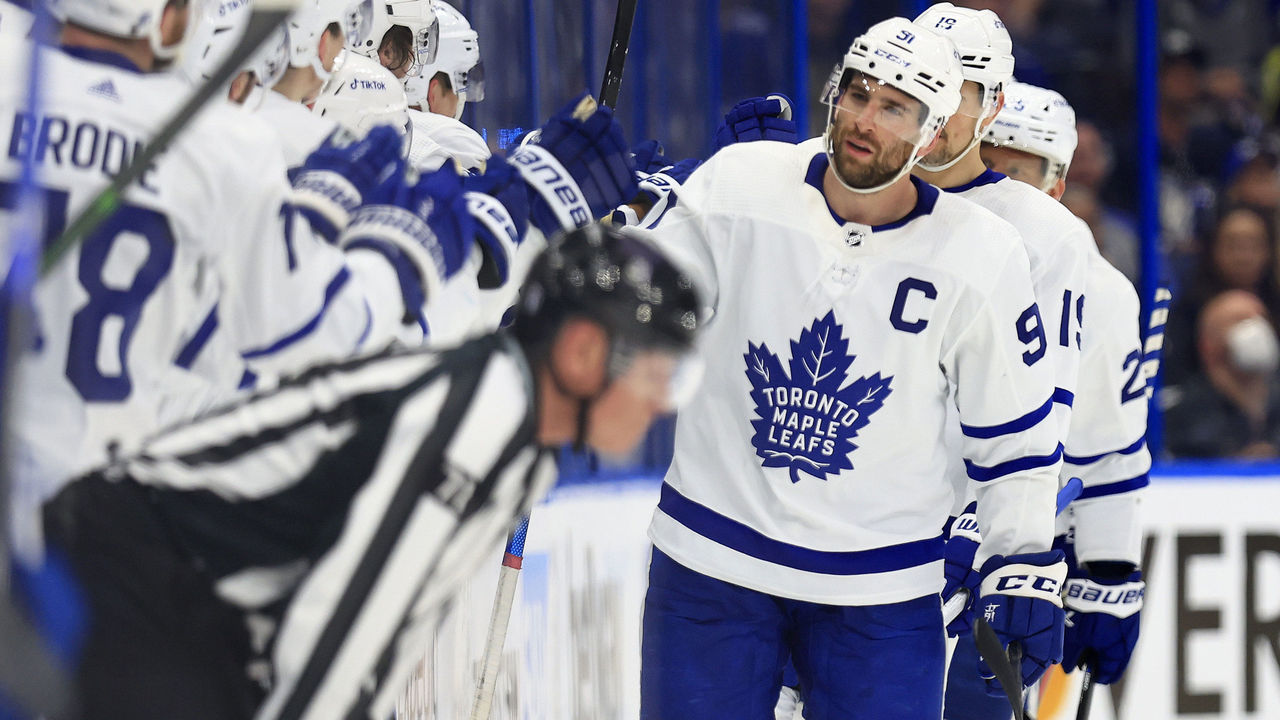 Tavares did little to endear himself to Leafs fans early in the series. With the spotlight shining bright, he looked like somebody fighting to make an impact. He had poor underlying numbers and only two assists through four games.
The past two games have been a different story. Tavares, 31, has redeemed himself by recording a goal and a primary assist in Game 5, and two goals in 26 seconds to end Game 6's frantic second period.
Based on this trajectory, the smart money is on an impactful Tavares showing up for Game 7. If that doesn't happen, though, the noise surrounding him - and the outright criticism - will return with a vengeance. No Leaf's shift-by-shift play is under the microscope like the captain's.
"There's a big window here to win and be a part of something special," Tavares said on July 1, 2018, after inking a seven-year deal that pays $11 million annually.
The local kid was the biggest free-agent acquisition in the history of the Original Six franchise. Tavares and Matthews down the middle was supposed to be nightly nightmare fuel for the opposition in the regular season and playoffs.
But the truth is the window isn't as big anymore, isn't as wide open. If Toronto loses Game 7, the first four years of the Tavares experiment are over without a single series victory.
Tavares, whose contract isn't aging gracefully (it was never going to), needs to contribute in a massive way. Whether it's burying another goal, setting up a teammate, winning crucial faceoffs (he's at a 64.8% success rate through six games), killing time in Tampa's zone if the Leafs have a late lead ... whatever it is, No. 91 must be a leader on the ice.
Otherwise, it's going to be an especially long (and miserable) summer.
Jack Campbell
Campbell, Toronto's lovable starting goalie, has been fine this series. He hasn't stolen a game by himself or single-handedly lost one.
Case in point: He's coming off allowing four goals on 35 shots in Game 6. Not good, but also not bad. The first Lightning goal, scored after a brutal neutral-zone turnover by Alexander Kerfoot, wasn't Campbell's fault, but the shot by Ondrej Palat was saveable. Ditto for Anthony Cirelli's spin-o-rama swipe just outside the crease on the 2-0 goal.
In order to outduel Tampa's Andrei Vasilevskiy - a difficult task yet one Campbell has accomplished so far - in Game 7, No. 36 will likely need to be close to perfect.
Vasilevskiy, whose resume is impeccable, has been ordinary. Superstar goalies like him usually don't go seven straight games without standing on their head at some point, so there's a solid chance Game 7 is Vasilevskiy's best of the series.
Goalies are always under immense pressure to perform - they're essential to winning single games, whole series, and Stanley Cups. Where is Campbell's head right now?
Matthews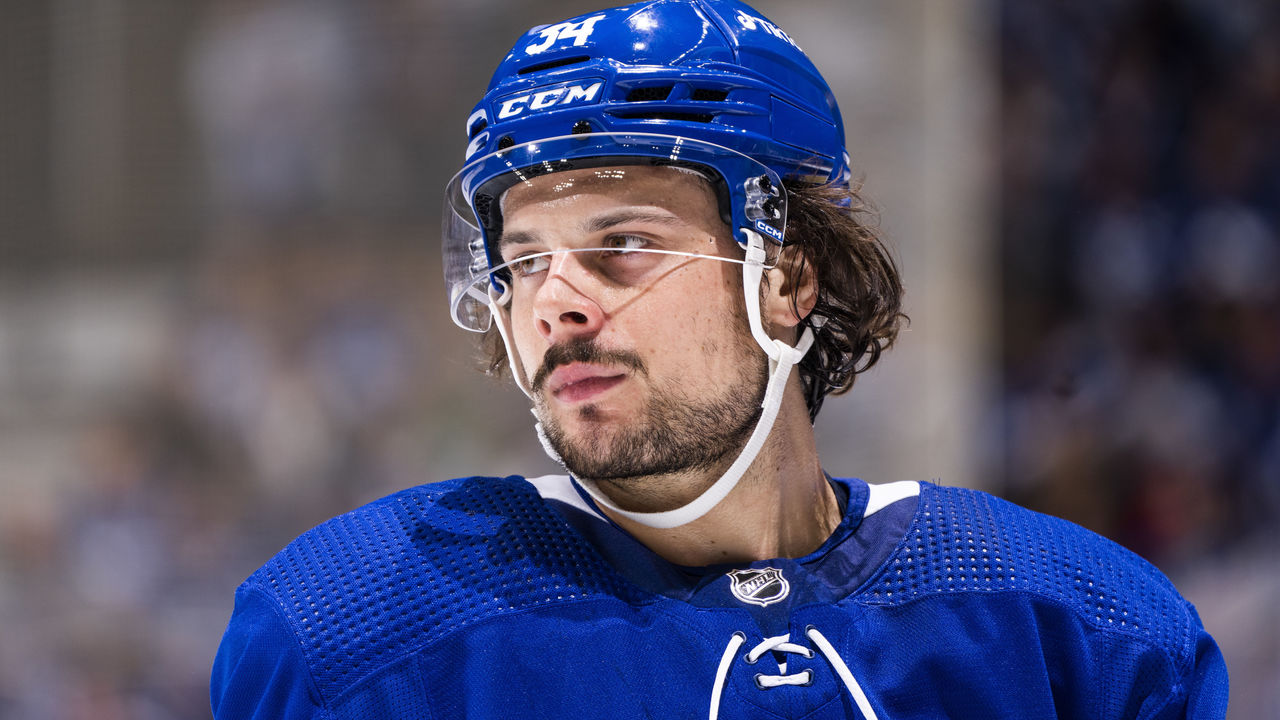 Matthews has been a stud in this series. He leads the Leafs in goals (four) and points (eight). His third-period winner in Game 5 counts as a signature moment in a young career packed with beast-mode outings and highlight-reel snipes.
However, fair or not, the pressure will still very much be on Matthews in Game 7.
Sure, the generational goal-scorer banked a regular season for Leafs lore by scoring 60 goals in 73 games. And he's probably going to win the Hart Trophy. But 2021-22 gets an asterisk if it ends in another first-round defeat.
This actually isn't the John Tavares era, or even the Mitch Marner era in Toronto - it's the Auston Matthews era. He's the focal point, on and off the ice, and though the blame doesn't fall squarely on him so far in his career, the disappointments up to this point are a big part of his story. You play to win championships, and not to collect individual awards.
A Leafs win will send the fan base into a days-long frenzy and will be a legacy-building victory for its best player. Advancing to the second round is not winning the Stanley Cup - far from it! - but it would be a giant step in the right direction for this core and, in turn, No. 34.
Marner
A lot of what's written above applies to Marner. Like Matthews, he's a star whose resume lacks playoff success. There's built-in pressure with him.
What's slightly different about Marner's situation is that he was the poster child for last year's first-round collapse against the Montreal Canadiens. Throughout the offseason and regular season, fans and media were quick to mention the $10.9-million man hadn't scored in 18 straight playoff games.
(William Nylander is the other resident punching bag for another segment of the fan base, which means he isn't excused from the pressure cooker. However, the easygoing Swede not only makes $4 million less than Marner, he's also been buzzing against Tampa and was one of the Leafs' top players versus Montreal.)
Marner's rebounded this spring in a big way, with two goals and a team-high five assists in six games. The 25-year-old from Markham, Ontario, just north of Toronto, has skated 22:42 a night, trailing only TJ Brodie (22:44). Marner's racked up 17 scoring chances, third-most on the team, according to Natural Stat Trick.
There's no reason why Marner can't continue this run of inspired play. Considering what's at stake, though, the heat will be turned up in Game 7, and Marner cannot be a passenger. He must be a difference-maker.
Mark Giordano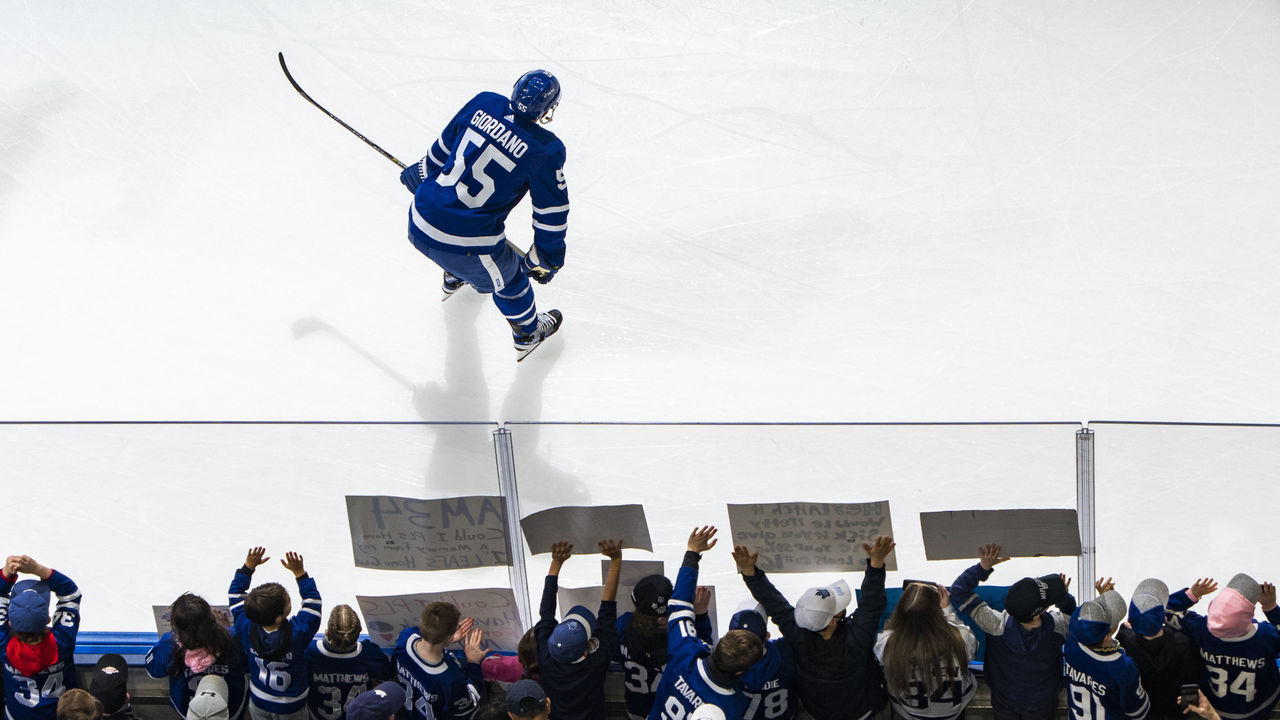 Pressure comes in many forms. With Giordano, 38, it's the personal kind. He's chasing an elusive first Stanley Cup amid the backdrop of an uncertain future.
Jason Spezza is also 38, Cup-less, and a pending unrestricted free agent, so Giordano isn't the only veteran running out of time. That said, it's not an apples-to-apples comparison. Spezza, on the fourth line and averaging 8:01 of ice time through four games, is three seasons into his Leafs tenure, whereas Giordano, who's on the second pairing and averaging 20:18 through six games, was the club's splashy trade-deadline acquisition.
Giordano's been on the ice for six goals for and seven goals against, which is OK considering he's a regular on the penalty kill and that he and partner Justin Holl have been matched up against Tampa's star-heavy lines at five-on-five. What's stuck in the minds of Leaf fans, of course, is Giordano's failed attempt to stop a streaking, spinning, and scoring Cirelli in Thursday's second period.
Giordano, a two-time team captain and one-time Norris Trophy winner, and yet another local guy with Toronto roots, needs to bounce back in Game 7. It's as simple as that.
John Matisz is theScore's senior NHL writer. Follow John on Twitter (@MatiszJohn) or contact him via email (john.matisz@thescore.com).
Comments
✕
5 Leafs under the most pressure heading into Game 7 vs. Lightning
  Got something to say? Leave a comment below!