Meet Jonas Siegenthaler, secret weapon for the dominant Devils
Every other offseason, for a fleeting moment in the tropical heat, Jonas Siegenthaler becomes the center of attention. The New Jersey Devils defenseman can feel eyes lock on his 6-foot-2, 218-pound frame as he walks through the fresh food market in his mother's hometown in rural Thailand.
"Everybody stares at me," Siegenthaler said during a recent interview, smiling at the mental image. "My mom's town is not touristy - like, at all - and I'm pretty tall for a half-Thai guy, and I have a little bit of a different skin color than them. It's cool, though. They all know my mom, or at least know of her."
Siegenthaler, approaching 200 career NHL games, is the league's first and only player of Thai descent. While he lived in the southeast Asian country for half a year as a toddler, Siegenthaler owns a Swiss passport. He was born and raised in Zurich, where his father is from and his parents met and married.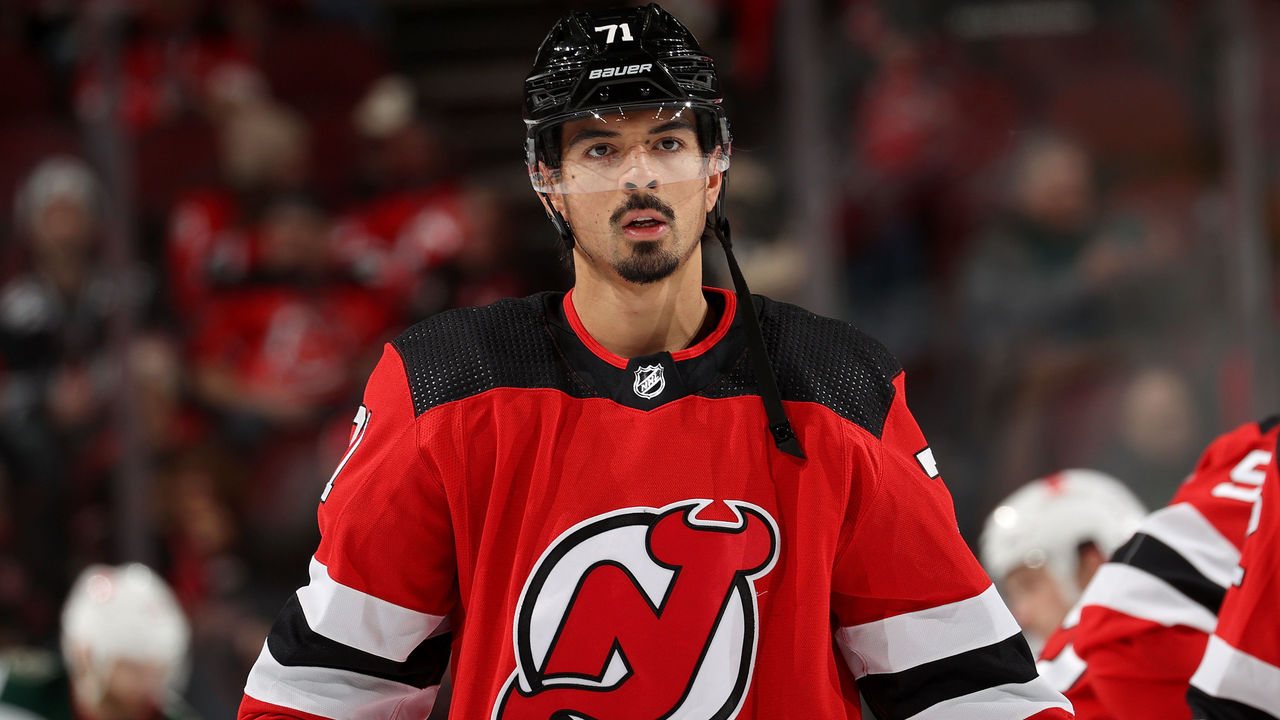 In a league largely filled with white players from North America, Russia, or Scandinavia, Siegenthaler's half-Swiss, half-Thai background stands out. On the ice, though, No. 71 rarely attracts the untrained eye. Averaging only 0.17 points per contest in his career, Siegenthaler impacts the game in understated ways. He wins board battles, denies zone entries, and executes first passes.
Asked what leaps off the page about Siegenthaler's play, Devils star forward Jack Hughes said "nothing" before letting out a short laugh. That response may not read like glowing praise, but it is. "There's a reason why we signed him to a long-term deal," Hughes added. "We want him around for a while."
Siegenthaler, who inked a five-year, $17-million extension in July despite having a year left on his current deal, gets results. He's evolved into some kind of secret weapon for a 16-4-0 New Jersey squad that sits atop the Metropolitan Division thanks to an epic early-season win streak. (The Toronto Maple Leafs snapped the 13-game heater in chaotic fashion Wednesday.)
In Siegenthaler's 330 five-on-five minutes this season, the Devils have throttled the opposition by a score of 25-7. As of Thursday morning, he was tied for seventh in the NHL in Evolving-Hockey's goals above replacement (GAR) metric, which attempts to assign a total value to each player by factoring in even-strength offense, shorthanded defense, penalty differential, and all other relevant bits found in play-by-play data.
"He doesn't get enough credit," captain Nico Hischier said of Siegenthaler, who trailed only Hughes in GAR last campaign. "It's just how it is, how it works. Media and fans give more attention to whoever scores goals, right? But he's as important of a player for our team as our goal scorers."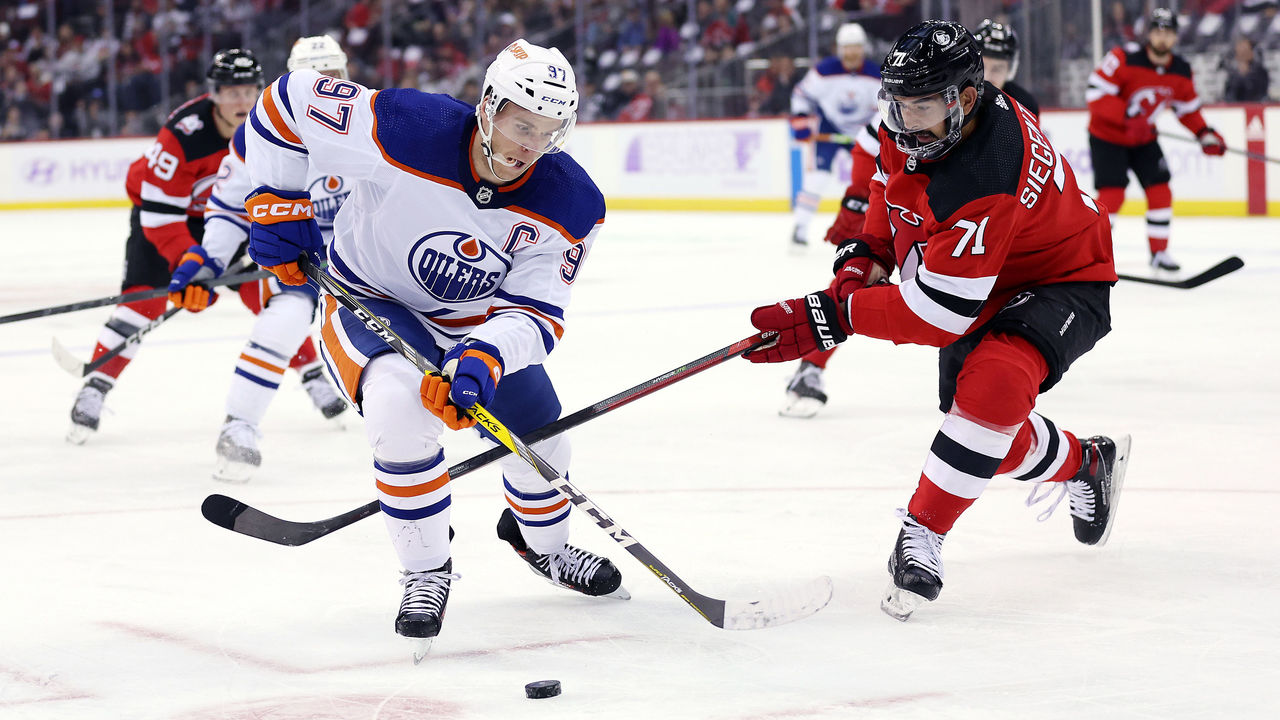 Hughes, Hischier, and Jesper Bratt have carved out starring roles in the Devils' highlight reel en route to the NHL's fourth-best offense (3.7 goals per game). Led by tall, strong-skating blue-liners, the team has also produced superb results on defense, allowing the second-fewest goals per game (2.3).
Under coach Lindy Ruff, New Jersey plays a go, go, go brand of hockey that can sometimes seem irresponsible. In reality, there's a method to the madness.
"We have tight gaps with long sticks," defenseman Ryan Graves said. "That's a huge part of it for us - shutting down rushes early and being quick the other way. Another part of it is overall defense. The forwards have been great. We swarm teams and end plays quickly, and that helps us transition into offense."
Graves and defensive stud John Marino receive the stiffest assignments. Siegenthaler - traded to New Jersey within the past 18 months, just like Graves, Marino, forward Erik Haula, and goalie Vitek Vanecek - faces the second wave with Dougie Hamilton, who's more or less his opposite stylistically.
Siegenthaler takes care of the small details so the roaming Hamilton can work his magic as a pseudo-fourth forward. Among 35 partners who've logged 200 five-on-five minutes, the pair ranks first in expected goals for percentage (65.2) and second in goals for percentage (73.3), per Sportlogiq's tracking data. (Graves-Marino is the only pair in the league with a better GF%.)
In all situations, on a per-game basis, Siegenthaler is ninth in the league in puck-battle wins and 11th in defensive zone loose puck recoveries. He also leads all Devils skaters in stick checks - a hugely underrated defensive skill.
His defensive acumen is on full display below. Watch how he uses positioning and stick work to outduel Connor McDavid in a one-on-one off the rush:
Third-pair defenseman Damon Severson believes Siegenthaler has "perfected the craft" of the stick check. The 25-year-old isn't averse to physicality (he's second among New Jersey defensemen in hits) or shot-blocking (first among all Devils). However, he relies more on his skating, smarts, and stick than brute force to stymie the opposition. He's a modern shutdown defenseman.
"The forwards are getting faster and faster every year. As a D-man, you have to keep up with them, have that good foot speed," said Siegenthaler, a 2015 second-round draft pick of the Washington Capitals. "And in junior, the coaches taught me that as a D-man, one of the best things to have is a good, active stick and to be smart about it. Somehow, it's just stuck with me."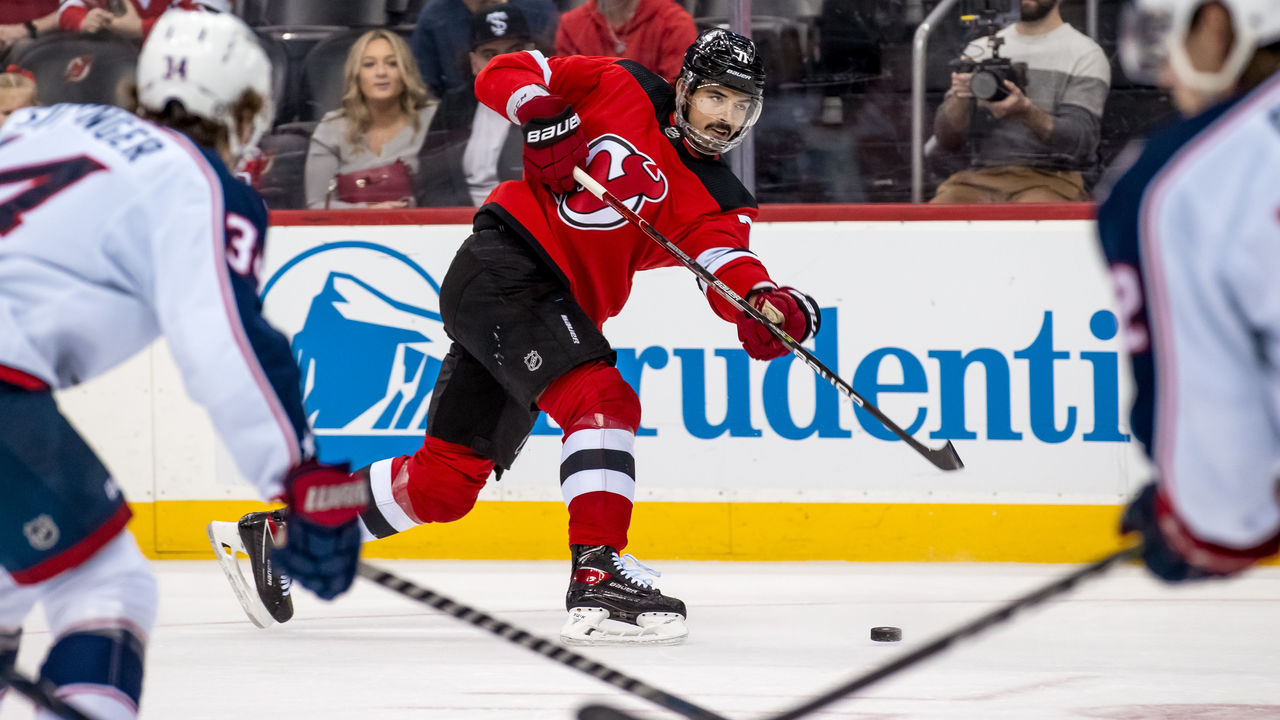 Siegenthaler's right arm is marked with various tattoos, including a depiction of a historic building in Zurich. There's also a line of bolded Thai writing below his wrist: "If you do something, do it right" is the rough English translation.
Those who know Siegenthaler best say his off-ice vibe is "surfer-like." He's quiet and seemingly always in command of his emotions. "It feels like there's nothing that can get him out of his zone," is how Hischier, a longtime friend from Switzerland, put it. "Whatever happens, he's always really steady."
Siegenthaler wears a gold necklace attached to a tiny Buddha figurine. "It brings luck," he said. And while Siegenthaler doesn't consider himself "hardcore" into Buddhism, he reads about Thailand's most widespread religion and feels strongly connected to the country's culture.
"People there are so friendly and nice, even though they don't have a lot. They're just happy to share whatever they have. I think that's the right mindset," he said, adding that he tries to act similarly. "I'm always happy. I don't get stressed out a lot. I'm pretty laid-back. It's just my culture."
It would be disingenuous to suggest Siegenthaler, who's been assessed three fighting majors and accrued 113 penalty minutes in the NHL, is fully Zen on the ice. For the most part, though, he's a steadying defensive presence, a subtle yet critical member of a blue line - and team - on the rise in 2022-23.
The Devils' aspirations don't stop at regular-season success. They want to win a playoff series. And, as Hischier noted, every core needs somebody like Siegenthaler. "Offense can win you games. But just games," he said.
John Matisz is theScore's senior NHL writer. Follow John on Twitter (@MatiszJohn) or contact him via email (john.matisz@thescore.com).