Everything you need to know about the 2022 CFL season
Beginning Thursday night, the Canadian Football League will play a full 18-game schedule for the first time since 2019. No matter what team you root for, fans of three-down football should be thanking their lucky stars it's happening.
The CFL, as it's done so often, navigated some very rough waters to make it to Week 1. Players went on strike as training camps began and voted down the first CBA agreement before finally reaching a deal with the league at the eleventh hour. A prolonged work stoppage following a canceled 2020 campaign and a shortened 2021 season would have been disastrous for the league and its players, but the crisis was fortunately averted. The CFL's still facing many issues, but the focus can now rest squarely on the field as the road to Regina - and the 109th Grey Cup - begins unabated.
What's new?
A lot has changed since Kyrie Wilson's walk-off pick brought the Grey Cup back to Winnipeg last December. The league's competition committee has implemented some important rule changes for the 2022 season, but don't worry - it's still three-down football, as it should be. But the changes will hopefully increase offense and bring back the fast-paced high-scoring brand of football the CFL's known for. Here are some of the most noticeable tweaks: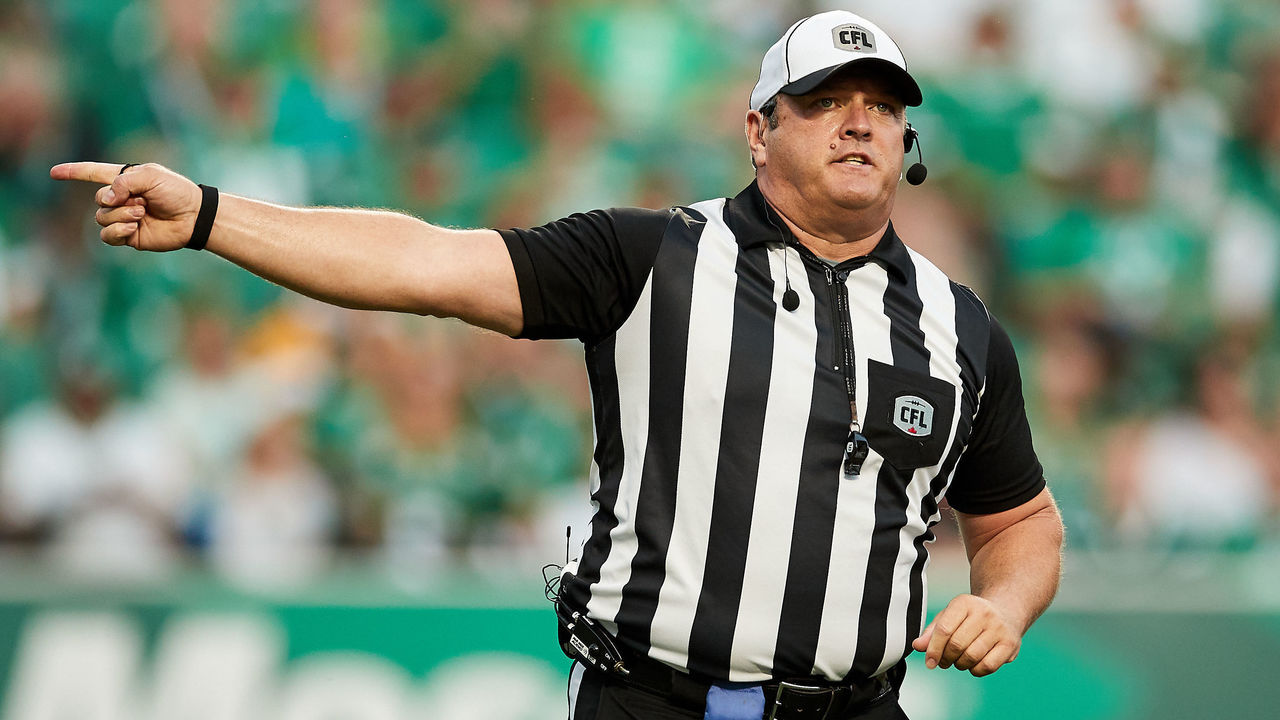 Hash marks moved: The marks are now closer to the center of the field, sitting nine yards apart and 28 yards from the nearest sideline. Ideally, this will spur offenses to use the entirety of the CFL's longer and wider field, leading to more scoring opportunities and higher offensive numbers.
Head start: Kickoffs will now happen at the kicking team's 30-yard line, while safety kicks will now be moved back to the 20. Possessions following a made field goal or single point will now start five yards closer to the opponent's end zone, at the 40 instead of the 35. The CFL is hoping that giving offenses better field position will lead to more touchdown attempts and more points instead of playing it safe and taking the field goal.
No-yards changes: All no-yards penalties will now be 15-yards instead of the usual five. Penalties will also be called on punts that go out of bounds before the opponent's 15-yard line - this was previously enforced only at 20 yards. Special teams have always been a critical part of the Canadian game, and these tweaks are designed to help open up the return game and force teams to kick it directly into the hands of dangerous return specialists.
Two quarterbacks: For the first time, teams can run offensive sets with two QBs lined up (all other Canadian ratio rules must still be followed). While it may not be the most impactful change, this rule allows for coaches to get creative. The CFL is a quarterback league, and many of its teams employ two viable starters. The possibilities are tantalizing.
Fun with numbers
The new CBA also addressed several issues about player pay and roster construction. The salary cap and minimum salary will rise starting in 2023 - both huge wins for players - and the CFL has agreed to bring in partially guaranteed contracts.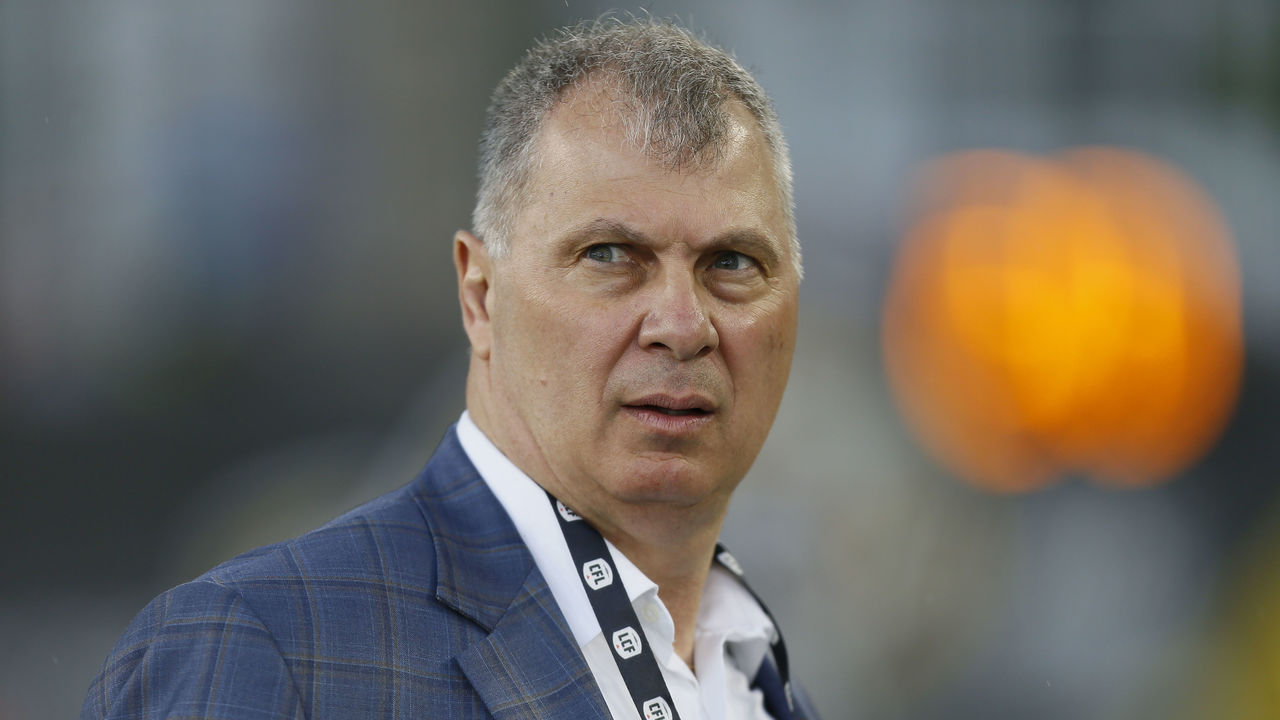 The league also made some important and hopefully welcomed changes to the Canadian ratio rules. From next year, the number of National starters will increase from seven to eight - one can be a "Nationalized American" who's spent at least three years on his current team or five in the CFL. Keeping the ratio is critical to help cultivate homegrown Canadian talent and prevent the league from becoming an all-American NFL farm system. Rewarding clubs who play the most Nationals with an extra draft pick is another incentive that can only benefit the league long-term.
The additional spot rewards continuity and increases the visibility of stars in local markets who stick around. Free agency is important, but too much star player movement is also not great for a small league. In essence, this is the CFL's version of a similar clause in Japan's professional baseball league: Foreign baseball players who've spent 10 years playing in Japan are rewarded with domestic free agency. The CFL should have adopted this rule ages ago, rewarding those Americans who plant roots in a Canadian market and truly adopt the league - and country - as their own.
Team by team
There are old faces in new places, bright young quarterbacks, and nine teams fancying themselves Grey Cup contenders. Let's break down each side ahead of the season opener:
BC Lions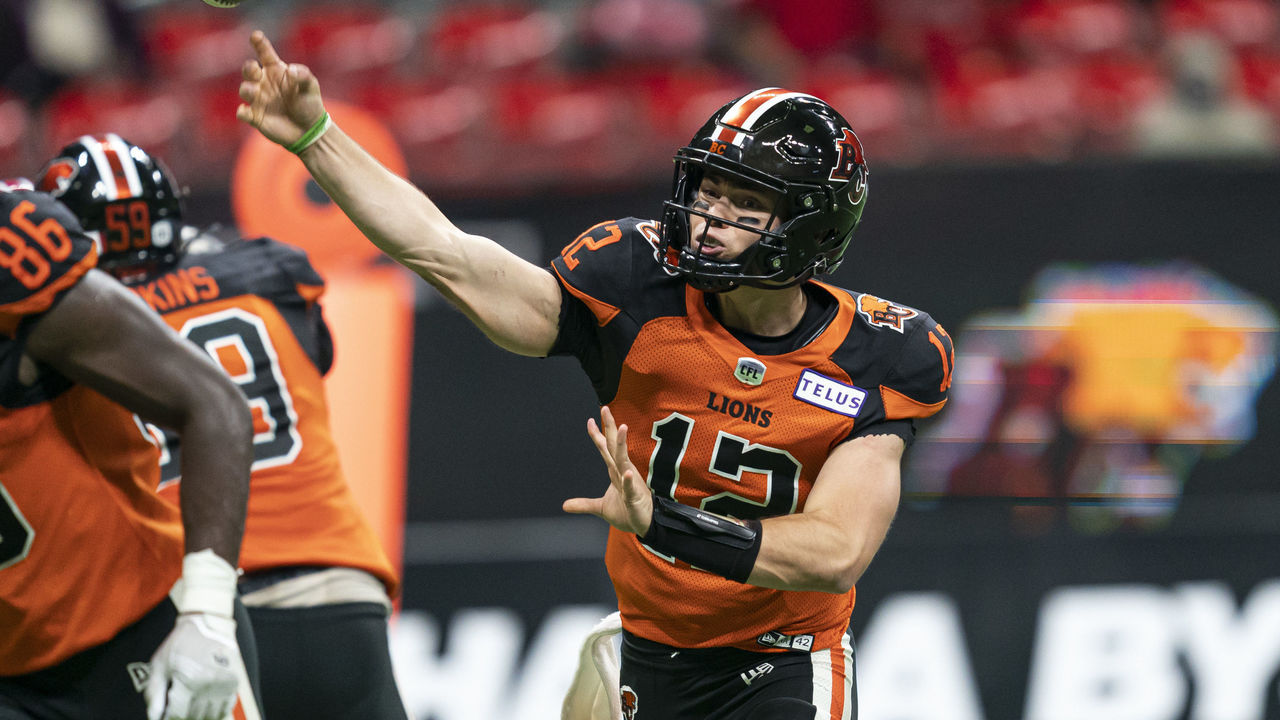 2021 Record: 5-9 (10 Points), 4th in West
Grey Cup odds: +1600
Key additions: DB Delvin Breaux, DL Mathieu Betts, DL David Menard, CB Loucheiz Purifoy, DL Steven Richardson, K Sean Whyte
Key departures: WR Lemar Durant, WR Shaq Johnson, QB Michael Reilly, DL J.R. Tavai
Key Canadian: QB Nathan Rourke
X-factor: Jordan Williams
The big question: Is Nathan Rourke ready to take the next step? The second-year pivot has a constant spotlight on him as a Canadian quarterback and some big shoes to fill following Michael Reilly's retirement. But expectations might need to be tempered for the moment. No matter how great a prospect Rourke is, the Victoria native is still just a second-year pro on a rebuilding club and a full-time starter for the first time. Having Bryan Burnham and Lucky Whitehead as targets will certainly help as he continues to grow into the role. If the Lions are going to surprise this year, they'll have Rourke to thank.
Calgary Stampeders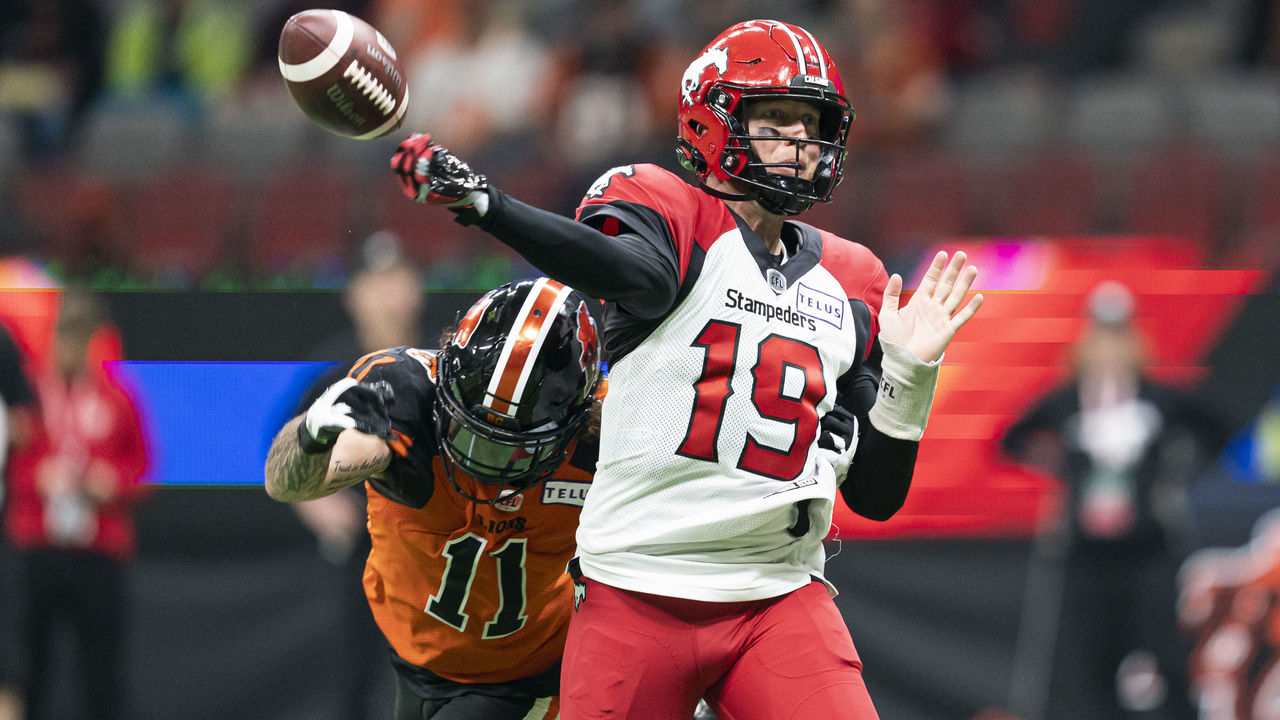 2021 Record: 8-6 (16 Points), 3rd in West; Lost West semifinal
Grey Cup odds: +450
Key additions: LB Cameron Judge
Key departures: DL Vincent Desjardins, OL Justin Lawrence, DB Richard Leonard, DB Royce Metchie, LB Darnell Sankey, OL Ucambre Williams
Key Canadian: Rene Paredes
X-factor: Bo Levi Mitchell
The big question: Is Mitchell healthy? The Stampeders didn't make too many changes to their corps, which fell short in the semifinal last year, so they'll try again while continuing to live and die with Bo at quarterback. Mitchell is now 32 and coming off the worst campaign of his career, but he's still very much the engine that drives the Stampeders. He's already had to answer questions about his wonky shoulder, which he said was feeling better earlier in training camp. But he followed that up with a dismal performance in Calgary's first preseason game. Sure, it's just exhibition football, and there was probably some rust, but watching that two-interception performance was quite concerning. Will the old gunslinger who took the CFL by storm for close to a decade resurface in the regular season? All the Stamps can do is hope so, or else it could be a long autumn in Calgary.
Edmonton Elks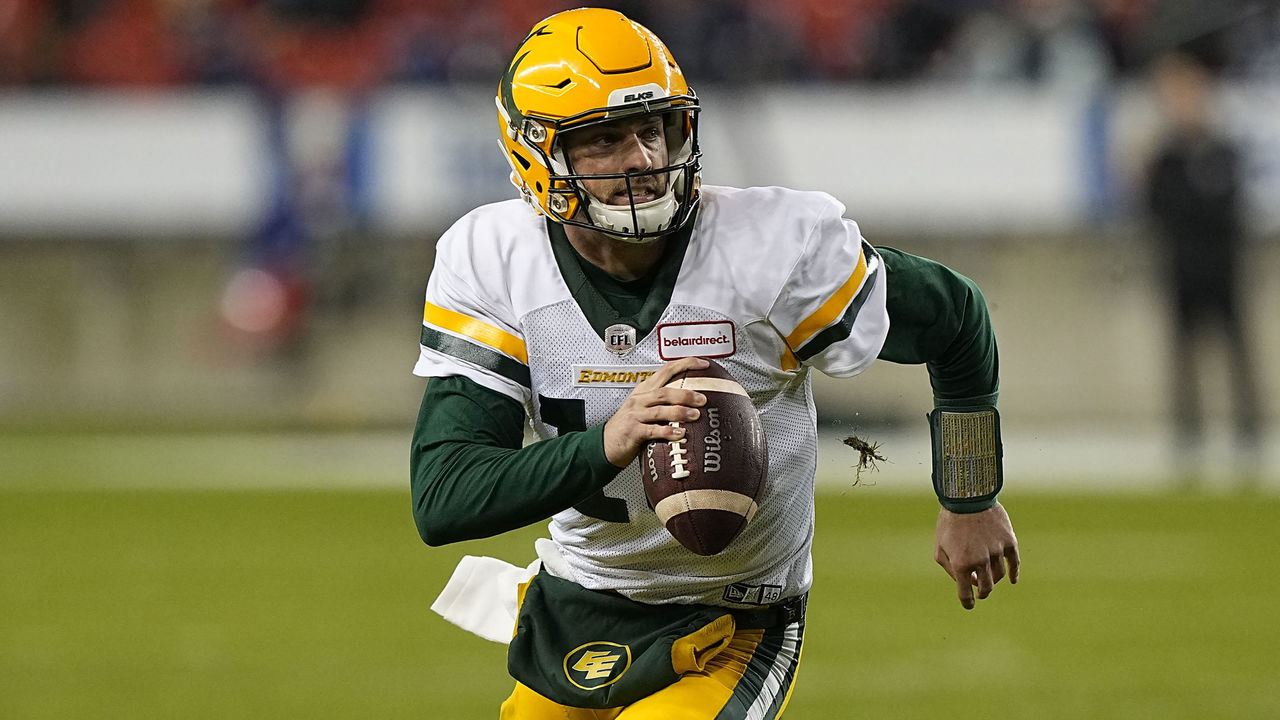 2021 Record: 3-11 (6 Points), 5th in West
Grey Cup odds: +1600
Key additions: DB Duron Carter, DB Jalen Collins, K Sergio Castillo, DB Ed Gainey, OL Mark Korte, LB Deon Lacey, WR Kenny Lawler, OL Tony Washington
Key departures: DL Mathieu Betts, DE Kwaku Boateng, WR Greg Ellingson, OL Matthew O'Donnell, DB Trumaine Washington, K Sean Whyte
Key Canadian: Mark Korte
X-factor: Nick Arbuckle
The big question: Is Chris Jones the magic man? Yes, Jones - the defensive wizard who once bolted from Edmonton before the Grey Cup champagne shower had dried - is back. He's got his work cut out for him, taking over an Elks team coming off a franchise-worst season, but with that said, Edmonton fans are well aware Jones has turned teams around very quickly in the past. There's room for the coaching staff to get creative with roster construction and play-calling, especially given the depth under center (albeit less experienced). Maybe this 180 won't be as quick and dramatic as he orchestrated in 2014 - he doesn't have Michael Reilly this time - but the changes Jones has made at least raise the ceiling and give the Elks room to improve. Considering how unwatchable they were last year, that's already quite the win.
Hamilton Tiger-Cats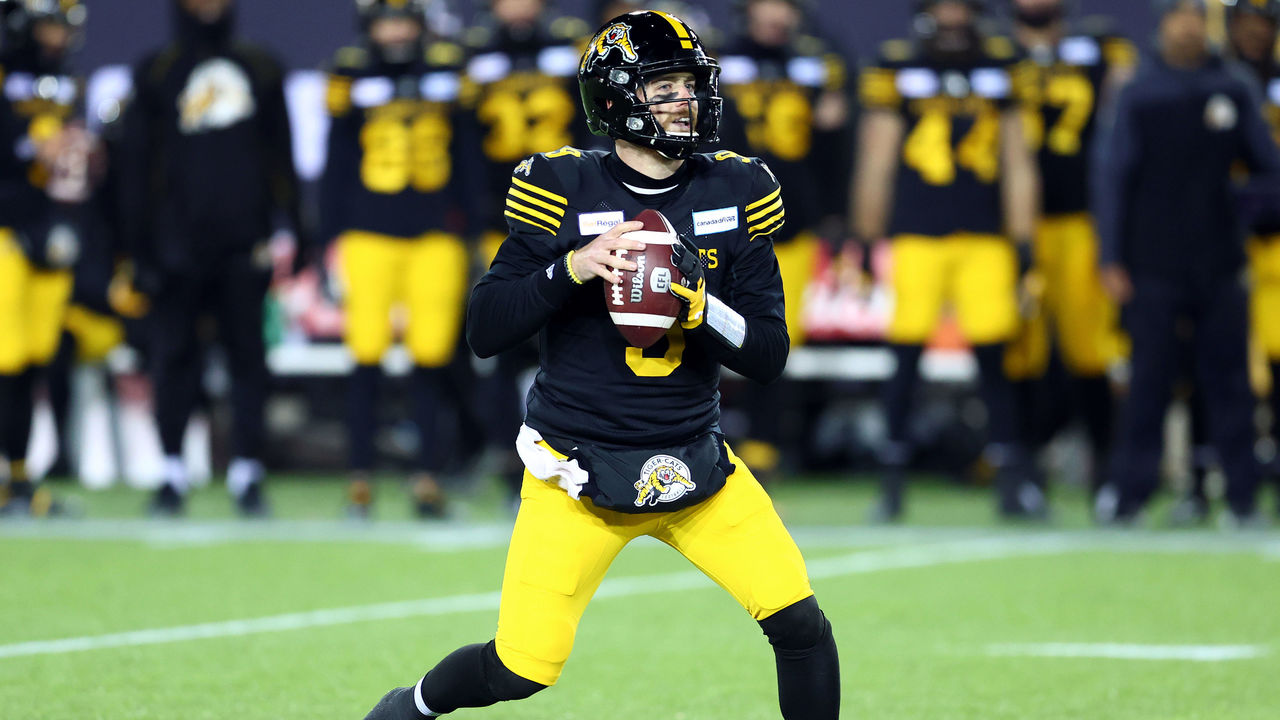 2021 Record: 8-6 (16 Points), 2nd in East; Lost 108th Grey Cup
Grey Cup odds: +600
Key additions: DB Alden Darby, WR Lemar Durant, OL Alex Fontana, DL Micah Johnson, DB Richard Leonard, OL Grant McDonald, OL Kyle Saxelid, DL J.R. Tavai
Key departures: WR Jaelon Acklin, WR/KR Brandon Banks, DB Delvin Breaux, OL Darius Ciraco, DL Ja'Gared Davis, QB Jeremiah Masoli, OL Jordan Murray, DE Lorenzo Mauldin IV
Key Canadian: Ted Laurent
X-factor: Don Jackson
The big question: Can the new faces pick up the slack? While the Ticats added some potential impact players in the offseason, many of the names that left town are hard to replace - no one defensive end can replicate Ja'Gared Davis' production. It's a big ask, but it's imperative that someone, be it Julian Howsare, Mason Bennett, or an unheralded American rookie, step up and try. The offensive line and receiving corps also lost some important pieces over the winter, but this isn't to say the Ticats took a major step back. Dane Evans brings certainty to the quarterback spot and still has a multitude of talented receivers to throw to - and that's before you get to a defensive unit that retained many of its key players. This team is still arguably the class of the East, even in its revamped form, but it's the new faces who will ultimately decide whether or not these Ticats finally get over the hump in November.
Montreal Alouettes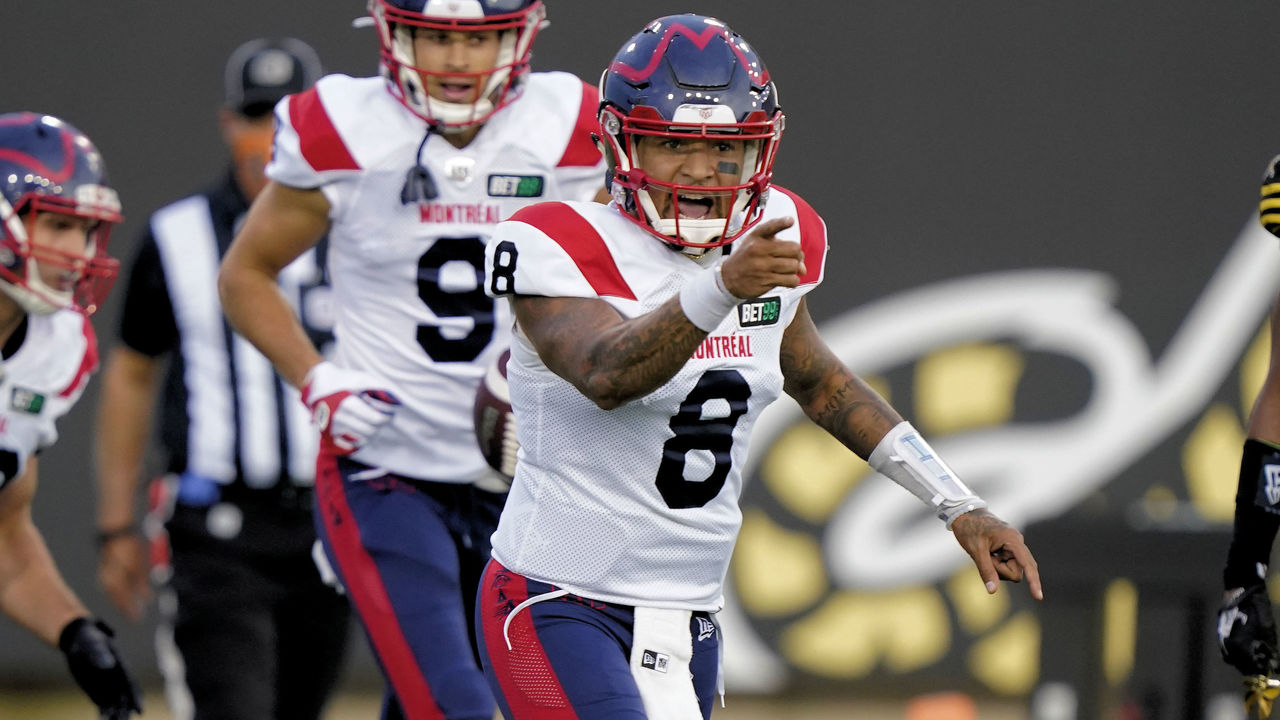 2021 Record: 7-7 (14 Points), 3rd in East; Lost East semifinal
Grey Cup odds: +1000
Key additions: DL Vincent Desjardins, DL Avery Ellis, DB Mike Jones, WR Hergy Mayala, LB Tyrell Richards
Key departures: WR Quan Bray, WR B.J. Cunningham, DB Patrick Levels, DL David Menard, OL Tony Washington
Key Canadian: Hergy Mayala
X-factor: Tyrell Richards
The big question: How explosive can the offense be? Montreal was an offensive juggernaut in 2021, owning the league's best net offense (averaging over 370 yards per game) while outscoring everyone but the champion Blue Bombers. The key members of that high-octane unit - Vernon Adams Jr., veteran backup Trevor Harris, and last year's rushing champion William Stanback - have returned, along with All-Star receivers Geno Lewis and Jake Wieneke. Some new Canadian talent in the form of Montreal native Mayala and first-round pick Tyson Philpot should make a talented receiving corps that much more formidable. However, to find that next gear on offense, the Alouettes must cut down on turnovers and penalties - two areas that cost them dearly in the playoffs. Of course, a lot of this is going to come back to the quarterback, where the dynamic Adams is now healthy and ready to take the next step as an elite CFL pivot. That's a scary thought for the rest of the East.
Ottawa Redblacks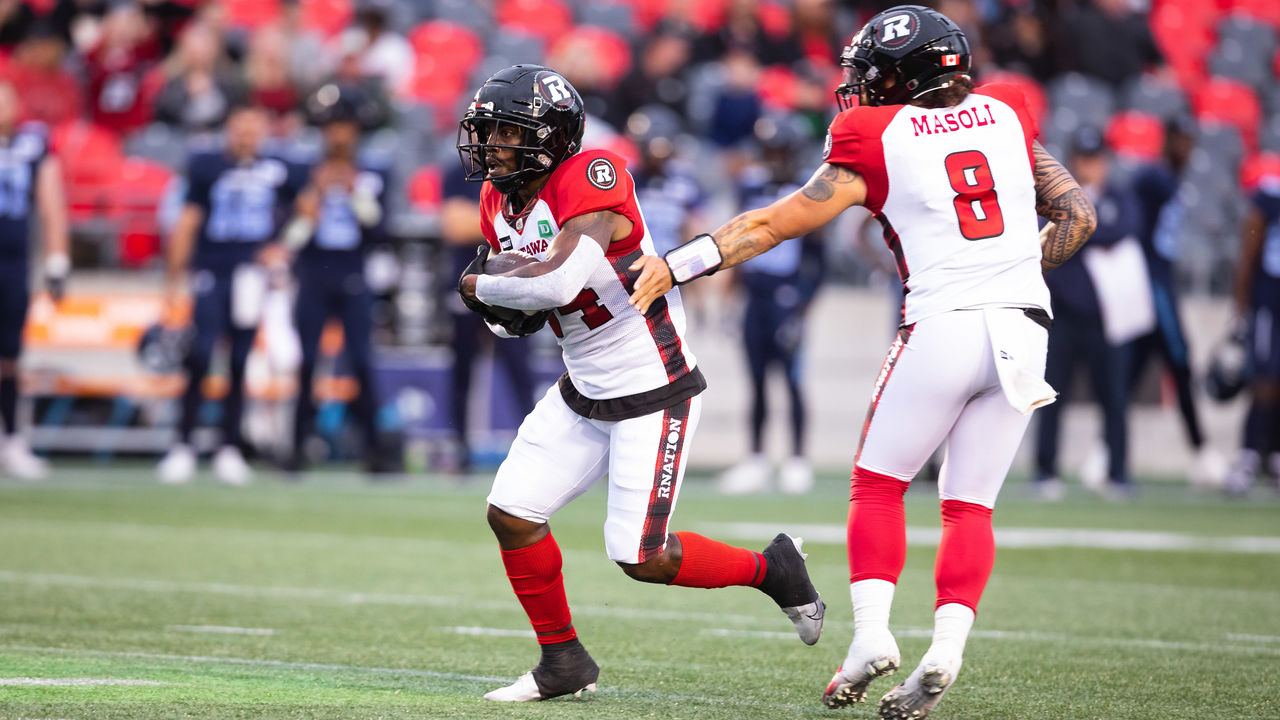 2021 Record: 3-11 (6 Points), 4th in East
Grey Cup odds: +1200
Key additions: WR Jaelon Acklin, WR Darvin Adams, DE Kwaku Boateng, OL Darius Ciraco, DB Ty Cranston, DB Money Hunter, WR Shaq Johnson, DB Patrick Levels, QB Jeremiah Masoli, RB William Powell, OL Ucambre Williams
Key departures: QB Dominique Davis, KR DeVonte Dedmon, DL Avery Ellis, OL Mark Korte, WR Kenny Stafford
Key Canadian: Darius Ciraco
X-factor: Ty Cranston
The big question: How much better are they? This much we know: These Redblacks will not be pushovers. After owning the league's worst offensive and defensive units in 2021, Ottawa loaded up in the offseason with an eye on an immediate turnaround. Jeremiah Masoli is, of course, an instant upgrade at quarterback over pretty much everybody the team ran out last year, and he'll have a revamped offensive line to protect him. The defense has also improved and appears to be so deep in young talent that Trumaine Washington - a marquee free-agent signing who led the CFL in interceptions last year - was deemed expendable and cut Saturday. Ottawa will undoubtedly be better, but all four East teams have taken steps forward, so the Redblacks still have plenty of work to do to return to contention. Losing return specialist DeVonte Dedmon, the reigning Outstanding Special Teams winner, to the NFL will also be felt.
Saskatchewan Roughriders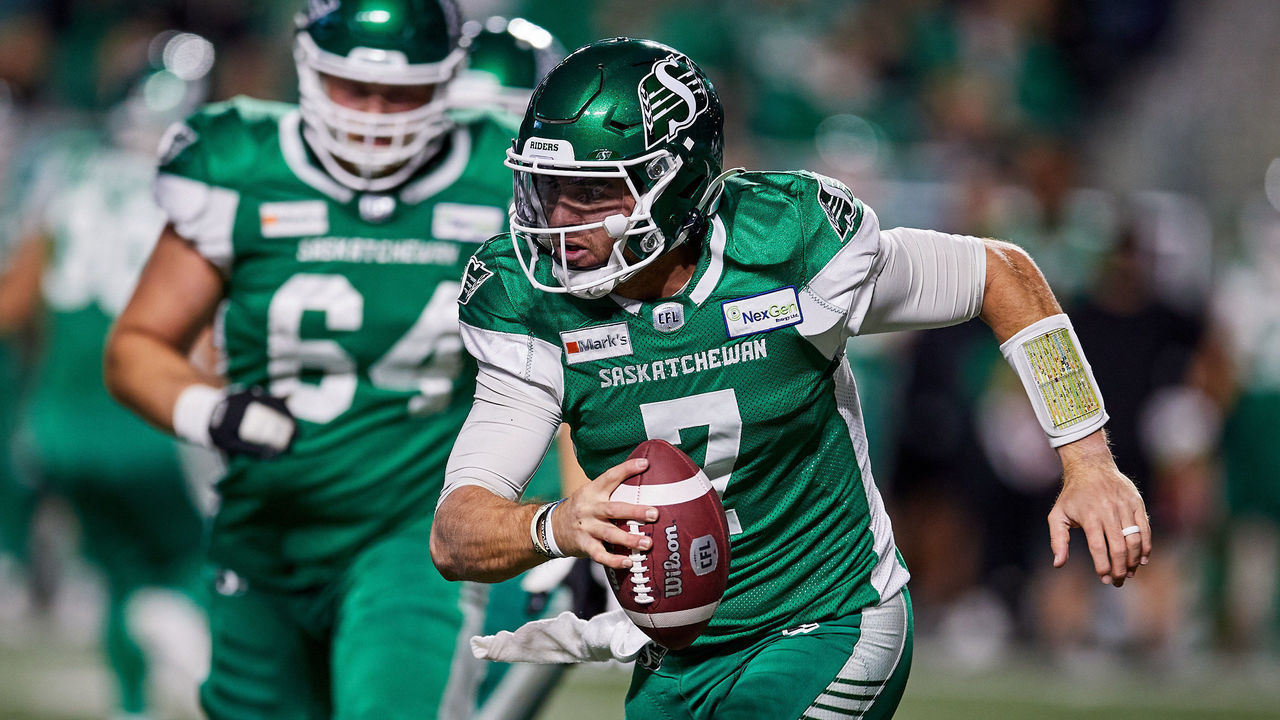 2021 Record: 9-5 (18 Points), 2nd in West; Lost West final
Grey Cup odds: +600
Key additions: OL Jamal Campbell, RB Frankie Hickson, DE Charleston Hughes, DL Darnell Sankey
Key departures: DB Ed Gainey, DL Micah Johnson, LB Deon Lacey, WR Brayden Lenius, RB William Powell, DE Jonathan Woodard
Key Canadian: Jamal Campbell
X-factor: A.C. Leonard
The big question: Who will carry the football? William Powell's quiet consistency on the ground was a huge part of the Roughriders' offense last year, but now he's in Ottawa. Powell's replacements are national Kienan Lafrance, second-year American Jamal Morrow, and former Liberty University standout Frankie Hickson, who impressed in his first CFL camp. The trio has rushed for a combined 683 yards and four touchdowns in the league. While the Riders made the West final last year, they struggled offensively overall, outscoring only the cellar-dwelling Elks and Redblacks. Saskatchewan has the talent and ability to take its offense to the next level with signal-caller Cody Fajardo and his dynamic set of receivers, including Duke Williams. But if the Riders want to play for a Grey Cup on their home turf, they'll need someone to step up and provide at least adequate rushing production.
Toronto Argonauts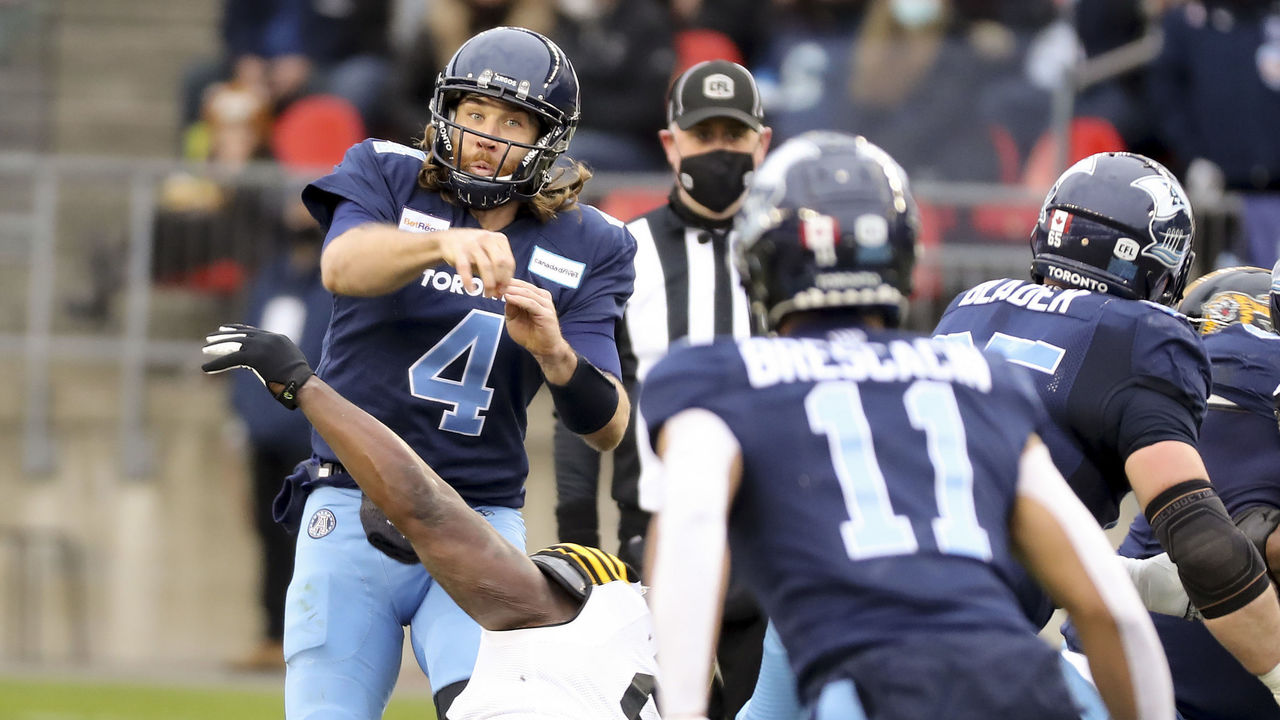 2021 Record: 9-5 (18 Points), 1st in East; Lost East final
Grey Cup odds: +600
Key additions: WR/KR Brandon Banks, DL Ja'Gared Davis, RB Andrew Harris, QB Chad Kelly, OL Justin Lawrence, DB Royce Metchie
Key departures: OL Jamal Campbell, DB Jalen Collins, RB D.J. Foster, LB Cameron Judge
Key Canadian: Henoc Muamba
X-factor: McLeod Bethel-Thompson
The big question: Will going all-in pay off? General manager Pinball Clemons didn't just sit around after the Argonauts lost the East final at home. The organization added several marquee names in free agency, including a pair of high-profile defectors from the arch-rival Ticats. Toronto's defense is greatly improved, and quarterback McLeod Bethel-Thompson now has even more weapons at his disposal. The Argos are better, at least on paper, and can absolutely host the East final once again. But this is also a ship that can sink very quickly if Harris and Banks start to show their age, if Bethel-Thompson can't take the step from good quarterback to great, or even if head coach Ryan Dinwiddie doesn't learn from some of his rookie mistakes. Going all-in is always risky for any club, and the stakes are especially high for the Argos in their continued quest for relevancy. A lot more than just wins and losses may be riding on the shoulders of this veteran squad.
Winnipeg Blue Bombers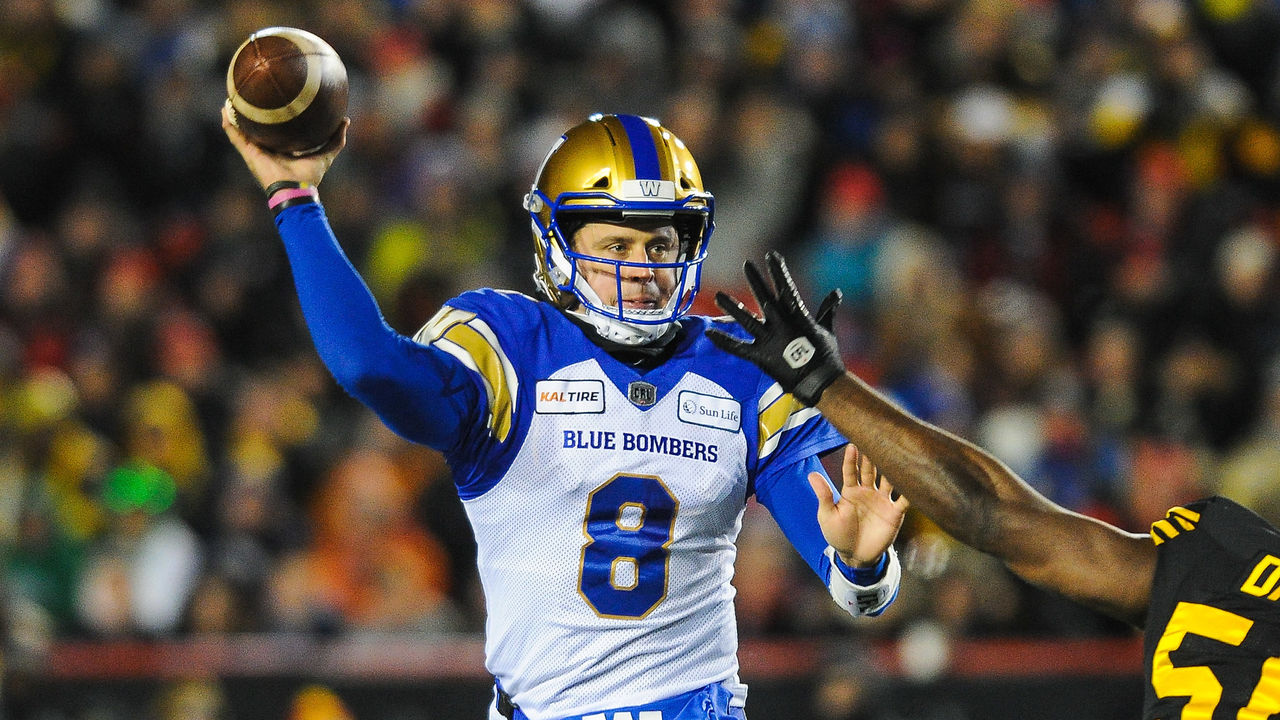 2021 Record: 11-3 (22 Points), 1st in West; Won 108th Grey Cup
Grey Cup odds: +250
Key additions: WR Greg Ellingson
Key departures: WR Darvin Adams, DB Alden Darby, CB DeAundre Alford, K Sergio Castillo, OG Drew Desjarlais, RB Andrew Harris, DE Jonathan Kongbo, WR Kenny Lawler
Key Canadian: Nic Demski
X-factors: Brady Oliviera and Johnny Augustine
The big question: Can they three-peat? The Bombers lost plenty of firepower this offseason. The team will particularly miss NFL hopefuls Alford - who led the team with four picks and sat second in total tackles - and Kabongo, even though there's depth at their positions, especially in the secondary. Desjarlais' presence on the CFL's best offensive line is another important hole to fill, and there's added pressure on Oliviera and Augustine to produce in the backfield with Andrew Harris gone. The Canadian duo stepped up last year while Harris was hurt, but can they do it again over an 18-game season? All that said, we're talking about the two-time defending champs and the odds-on favorites to win a third straight Grey Cup. Reigning MOP Zach Collaros is still under center, and the team's largely kept the defensive corps behind Adam Bighill and Willie Jefferson intact. Until the Blue Bombers say otherwise, the West - and yes, the entire league - still runs through Winnipeg.
Comments
✕
Everything you need to know about the 2022 CFL season
  Got something to say? Leave a comment below!