With the offseason now underway, theScore's MLB editors rank the top 20 free-agent position players (statistics from 2019, ages as of Opening Day 2020).
1. Anthony Rendon, 3B (29)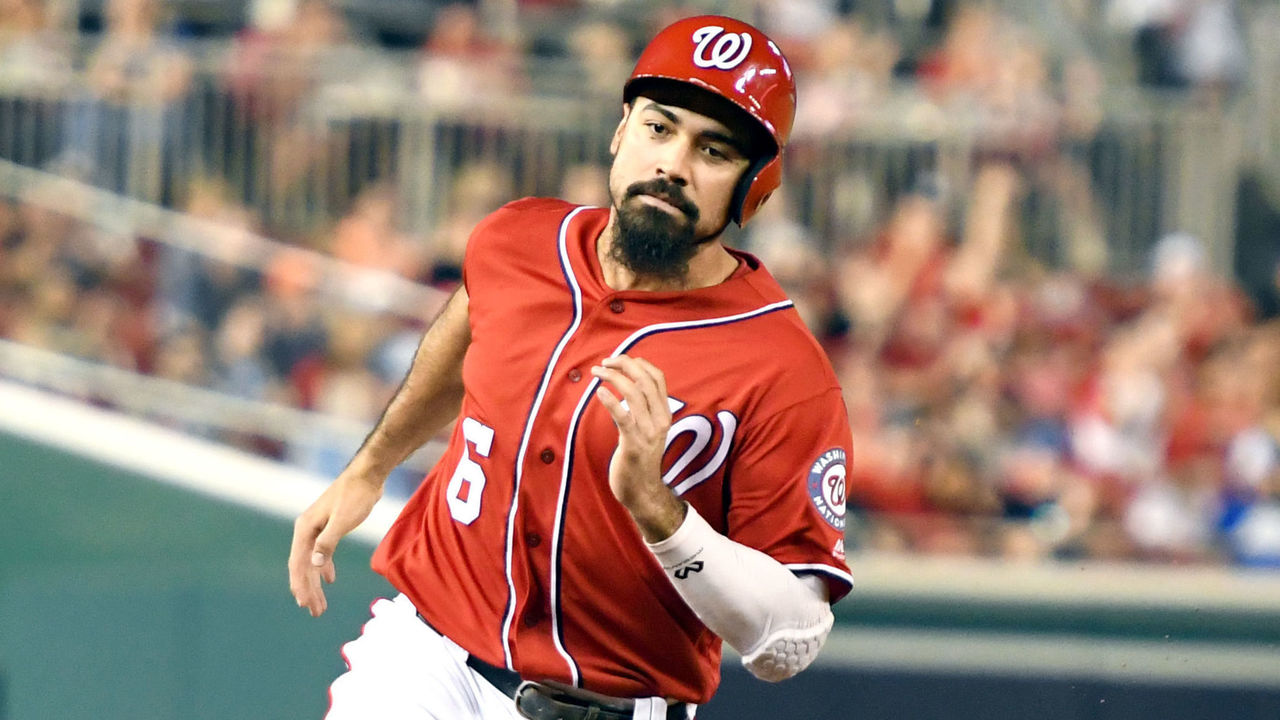 Dec. 11: Signed 7-year, $245M contract with Angels
Rendon is the only player on this list with any chance of earning a $300-million payday. The third baseman is the total package, as he hits for both average and power while showcasing Gold Glove-caliber defense. (If it weren't for Nolan Arenado, Rendon would have a shelf of defensive hardware by now.) The 29-year-old's age and price tag could limit his suitors, but he's easily the cream of the crop among available position players. Unsurprisingly, he has draft-pick compensation attached after the Nationals tagged him with a $17.8-million qualifying offer.
2. Yasmani Grandal, C (31)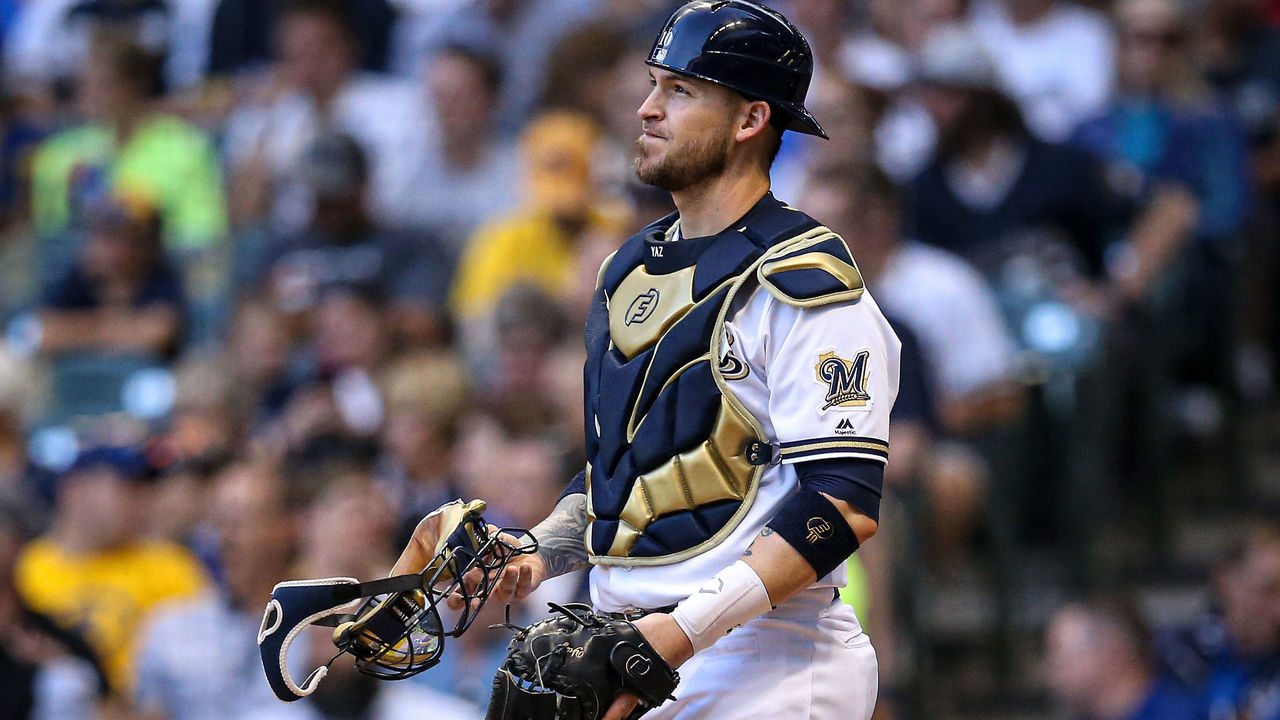 Nov. 21: Signed 4-year, $73M contract with White Sox
Grandal is the best all-around catcher in the game, and a qualifying offer won't cripple his value this offseason like it did last year. Since the beginning of 2015, no catcher has been worth more WAR, and only Gary Sanchez has been a better hitter by wRC+ (in roughly half the games). Grandal's one-year, $18-million deal in 2019 was a clear coup for Milwaukee, and now the veteran is in line for a huge raise.
3. Josh Donaldson, 3B (34)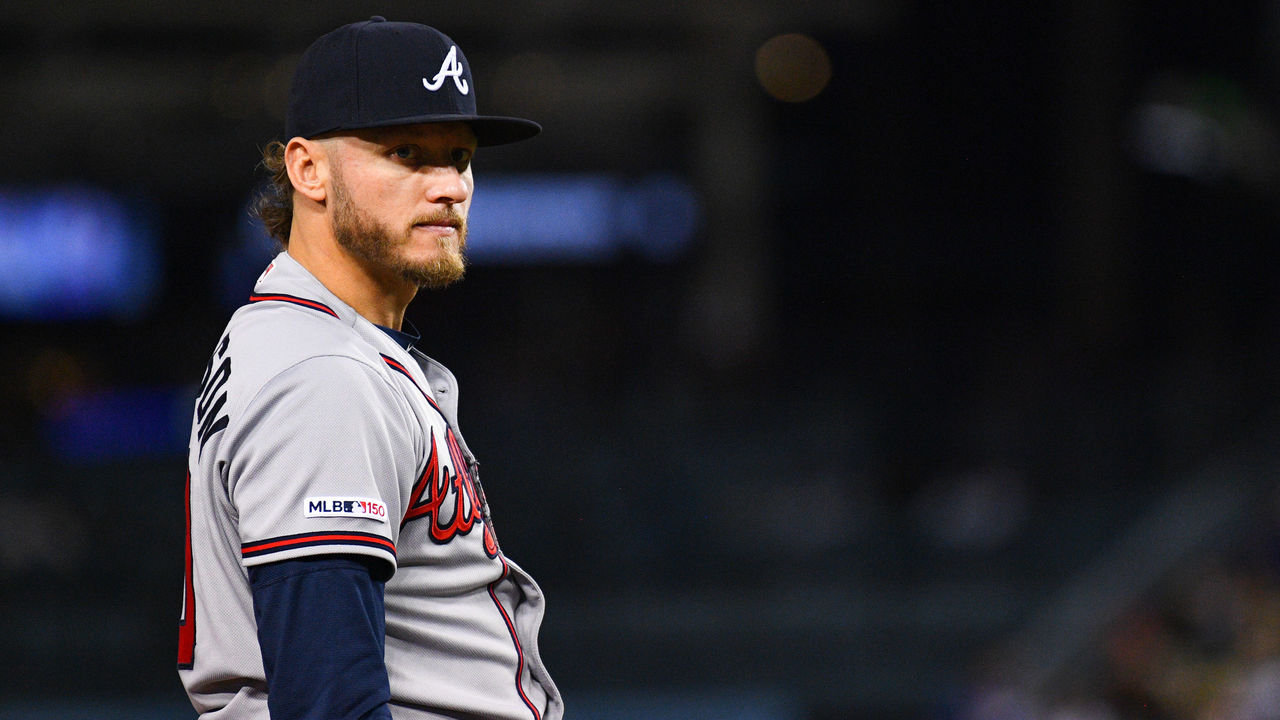 Jan 14: Signed 4-year, $92M contract with Twins
Donaldson had a lot to prove in 2019 while playing on a one-year deal following an injury-plagued 2018. And the third baseman showed he could still swing it while exhibiting Gold Glove-caliber defense at the hot corner. Despite turning 34 in December, Donaldson will certainly receive multi-year offers this time around. He was ineligible for a qualifying offer last offseason, but the third baseman will cost his 2020 team a compensatory draft pick unless he returns to Atlanta.
4. Nicholas Castellanos, OF (28)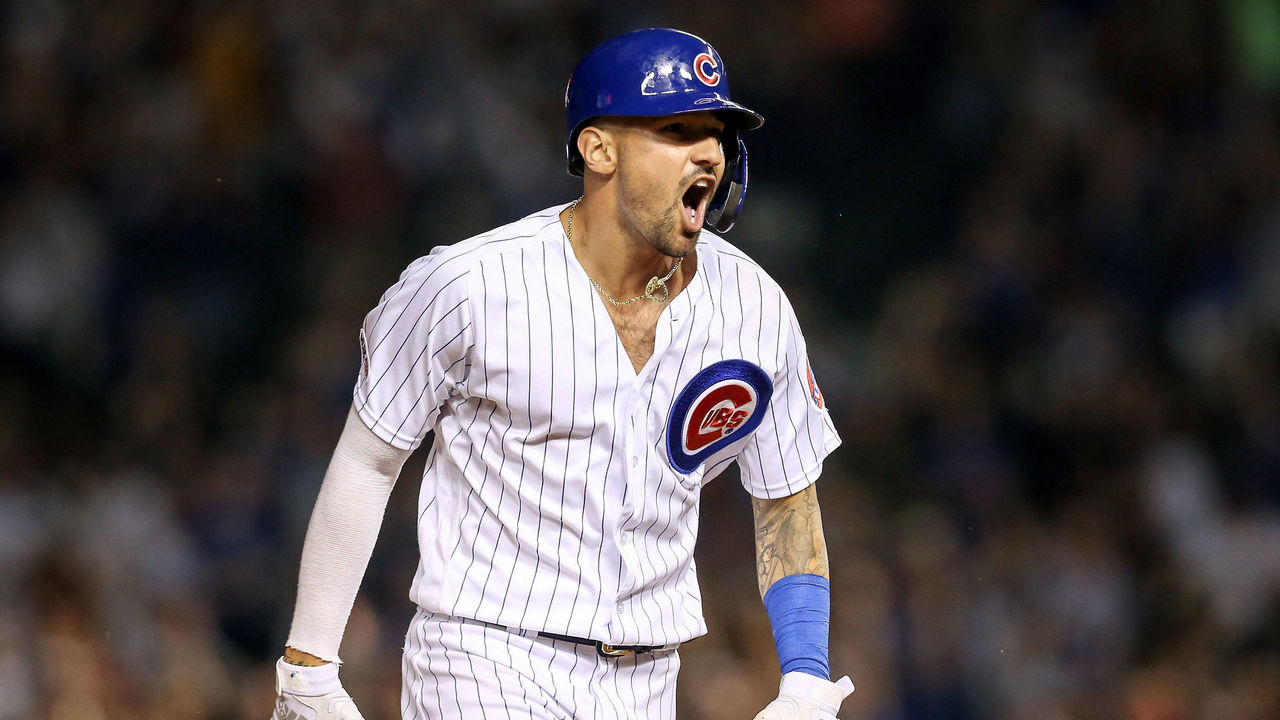 Jan 27: Signed 4-year, $64M contract with Reds
Castellanos was a monster after joining the Cubs at the 2019 trade deadline. He slugged 16 home runs in 51 games with Chicago and was one of the club's top hitters down the stretch. For the season, Castellanos' 58 doubles led the majors and were the most in a single season since Todd Helton knocked 59 of them in 2000. The former first-rounder may be entering his prime, with the only true question mark being his defense.
5. Marcell Ozuna, OF (29)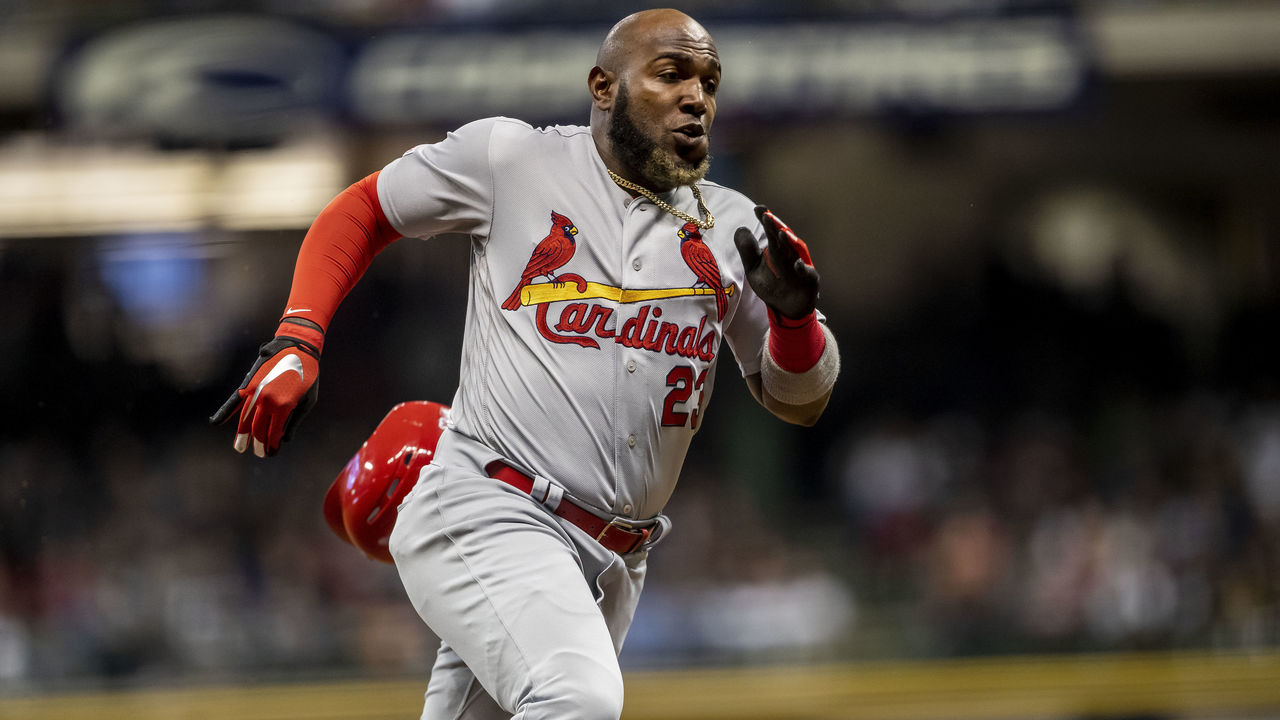 Jan 21: Signed 1-year, $18M contract with Braves
Ozuna is coming off of a pair of disappointing campaigns with the Cardinals after becoming a two-time All-Star with the Marlins and earning down-ballot MVP votes as a 26-year-old. These days, that 2017 season is starting to look like the outlier. Ozuna is entering his age-29 campaign, so teams might still see some upside, but the outfielder's transition into defensive liability isn't helping his case. Ozuna has said he wishes to remain in St. Louis, and he's discussing a multi-year deal with the club after being tendered a qualifying offer, according to Rick Hummel of the St. Louis Post-Dispatch.
6. Didi Gregorius, SS (30)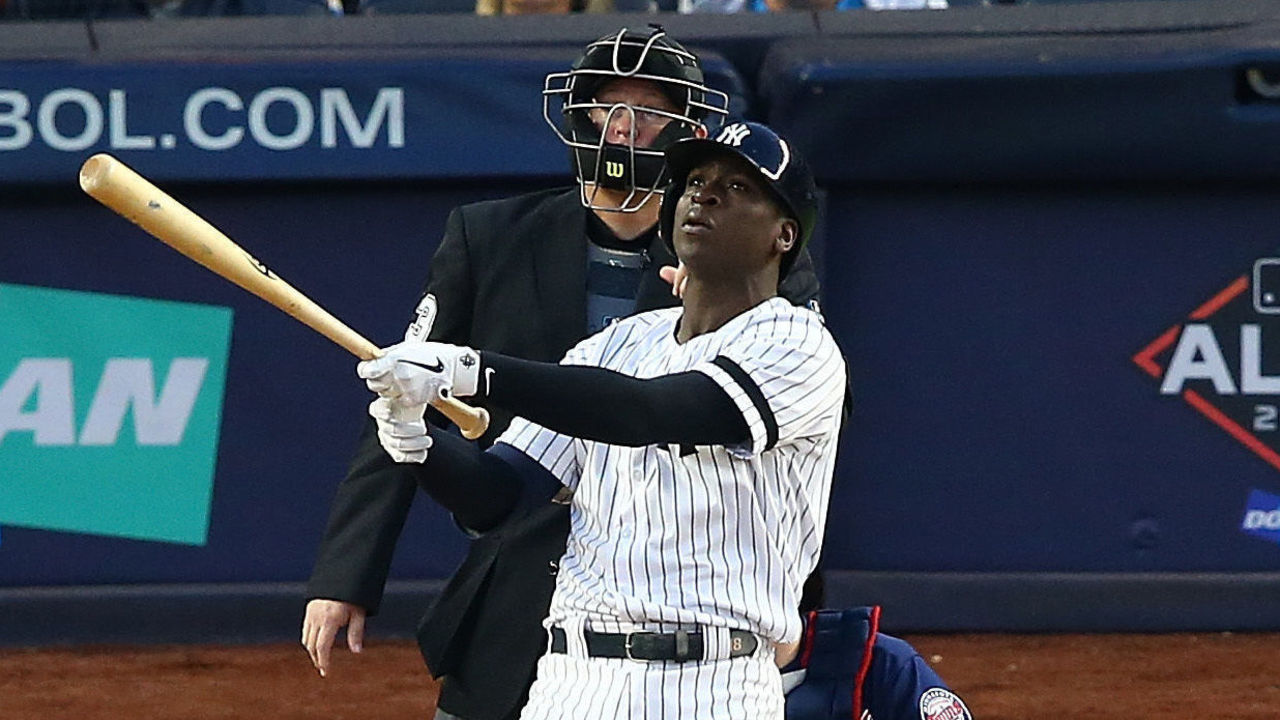 Dec. 10: Signed 1-year, $14M contract with Phillies
Before an injury-ravaged 2019, Gregorius had made incredible strides to become an impactful offensive player. He hit 20 or more home runs in three straight seasons, and he belted 16 this year despite playing in just 82 games. Despite that success, the middle infielder was not issued a qualifying offer. Even if his bat won't be as effective outside Yankee Stadium, Sir Didi remains one of the most reliable defensive players up the middle.
7. Edwin Encarnacion, DH (37)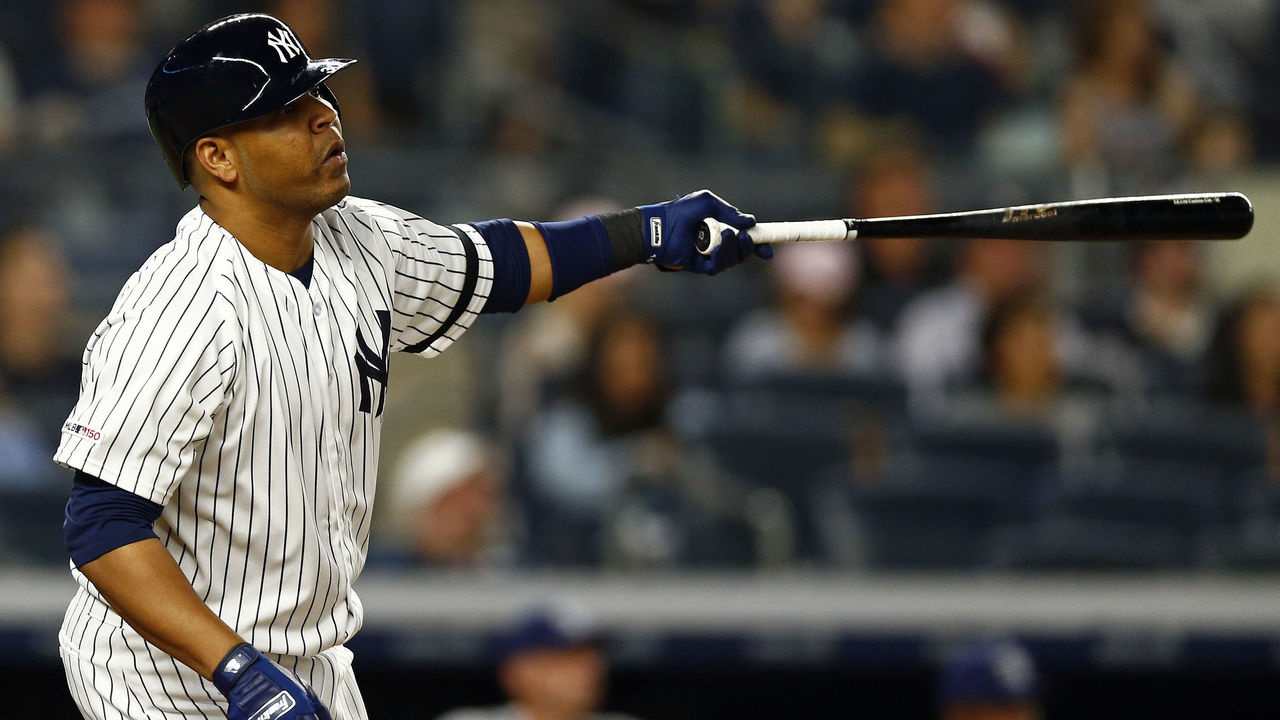 Dec. 25: Signed 1-year, $12M contract with White Sox
Encarnacion just keeps mashing. This past season, he posted his highest slugging percentage since 2015 and reached the 30-homer plateau for the eighth straight year despite appearing in just 109 games. The juiced ball and/or his age could scare off some teams, but Encarnacion has proven to be an asset for any American League lineup.
8. Mike Moustakas, 2B (31)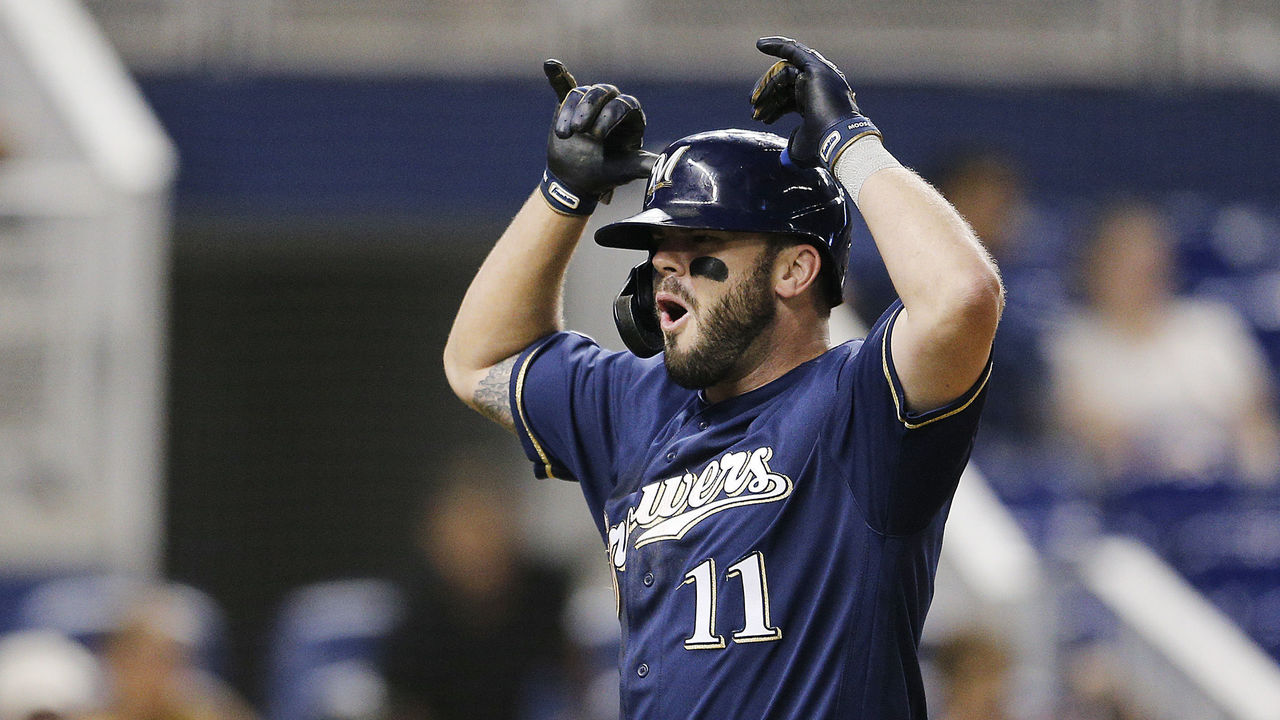 Dec. 2: Signed 4-year, $64M contract with Reds
Moustakas did everything the Brewers asked of him. Before Keston Hiura took over as the primary second baseman, Moose spent time at the keystone for the first time in his career and acclimated himself well defensively. He also registered the highest walk rate of his career and maintained a steady style of play. With Travis Shaw coming off a disastrous 2019, the Brewers do have a need at third base.
9. Yasiel Puig, OF (29)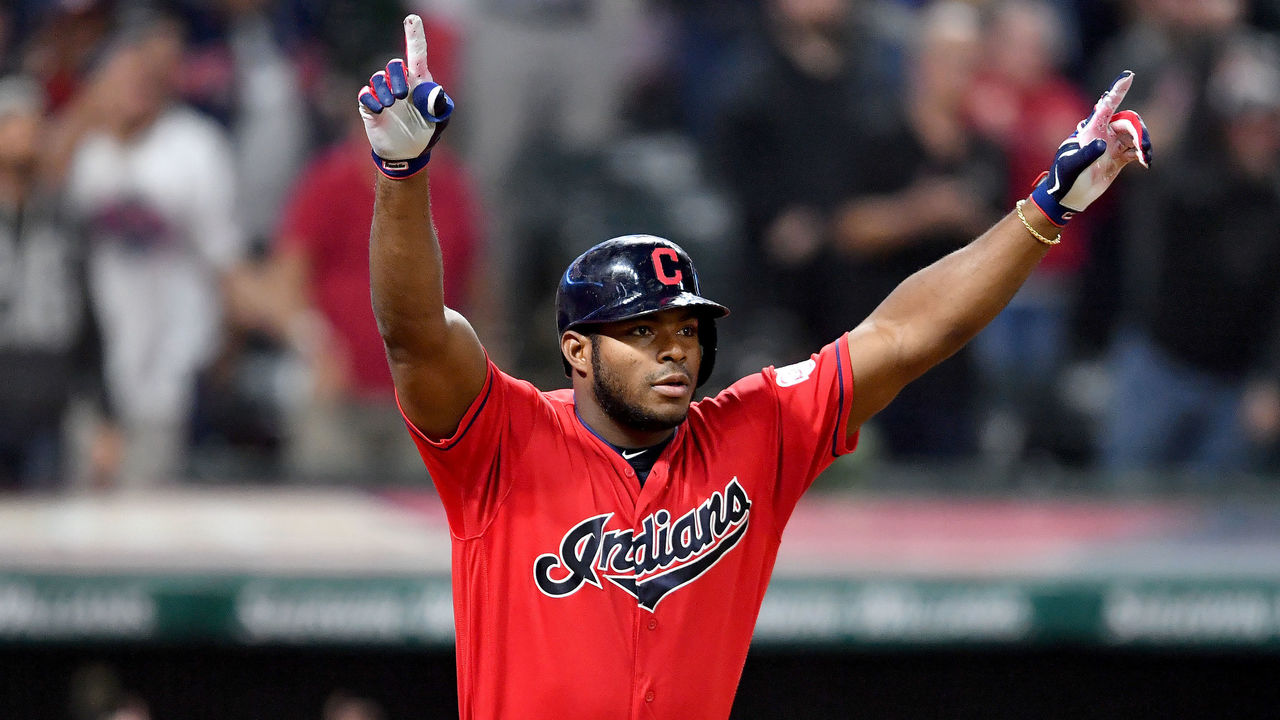 | GP | HR | AVG | OPS | WAR |
| --- | --- | --- | --- | --- |
| 149 | 24 | .267 | .785 | 1.2 |
Puig might seem exceptionally tantalizing on paper, as he'll be 29 years old in 2020 and his tools have always been there. If you omit his 2014 campaign, though, he's been a pretty average player with a flashy arm from right field. Since 2015, Puig's authored a .264/.330/.462 slash line and has posted an identical wRC+ to Derek Dietrich over six fewer games. He's still a valuable asset, but it's an underwhelming comparison.
10. Jose Abreu, 1B (33)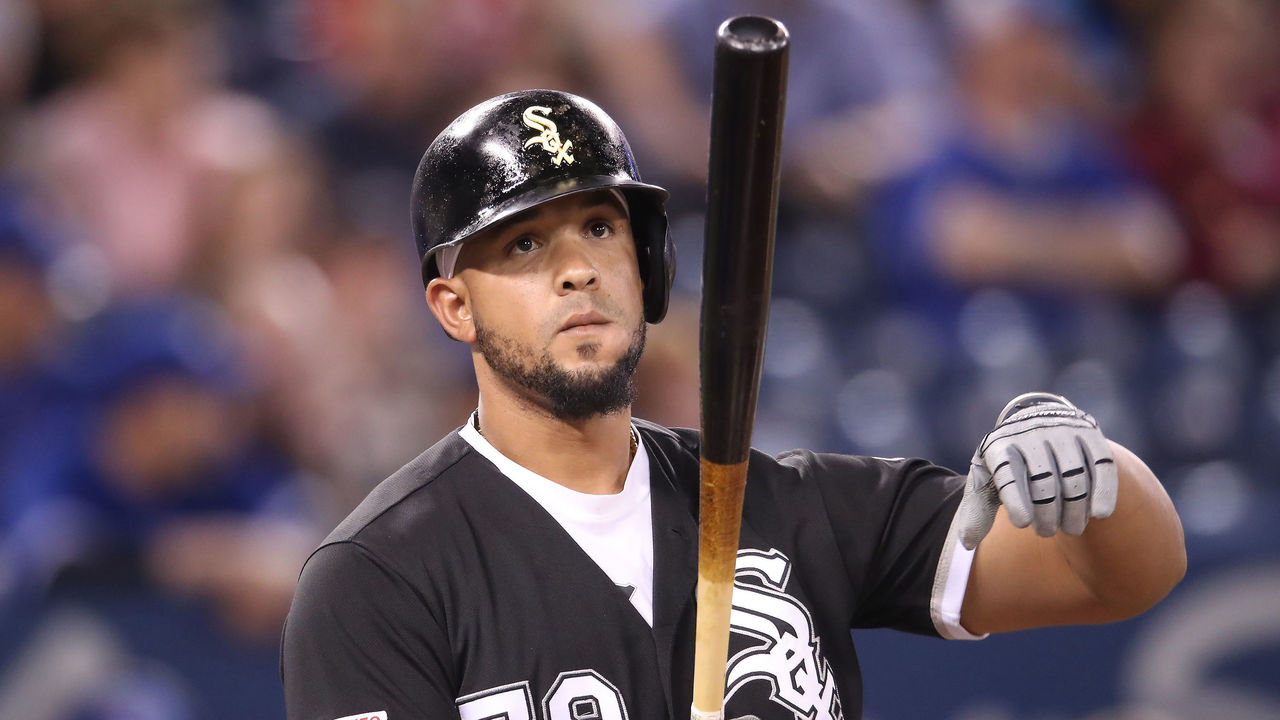 Nov. 22: Signed 3-year, $50M contract with White Sox
Abreu is hitting free agency for the first time after spending his first six seasons with the White Sox. The three-time All-Star - including in 2018 and '19 - has been incredibly consistent across 901 career games, slashing .293/.349/.513 with 179 home runs and 611 RBIs. He's also been a key veteran presence for the rebuilding White Sox, who've expressed a desire to keep him around and extended him a qualifying offer on Monday.
11. Brett Gardner, OF (36)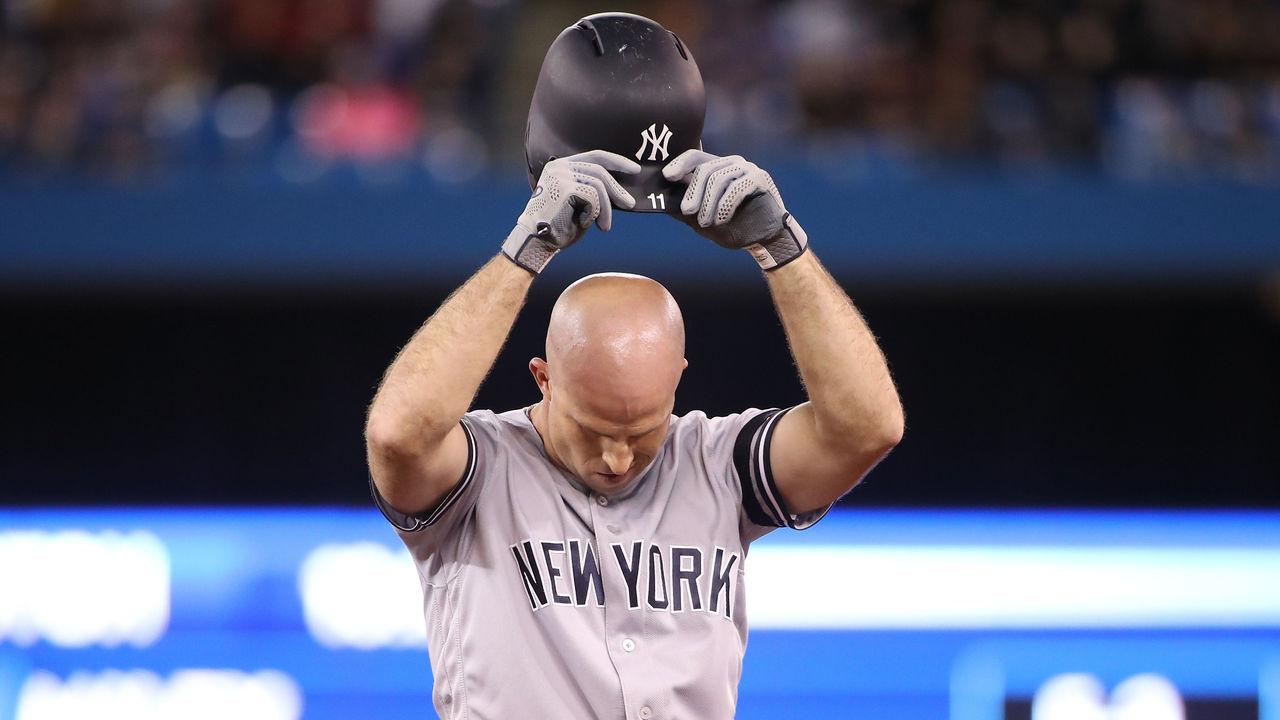 Dec. 12: Signed 1-year, $12.5M contract with Yankees
Gardner signed a one-year, $7.5-million contract to stay with the Yankees last offseason and proceeded to reach a career high in home runs by a wide margin. His slugging percentage also surged, and he stuck in the lineup while the Yankees sustained injury after injury. That's been the norm for Gardner, who hasn't played in fewer than 140 games since 2012. Will Gardner return to the Bronx or finally play for a different club as he enters the twilight of his career?
12. Eric Sogard, 2B (33)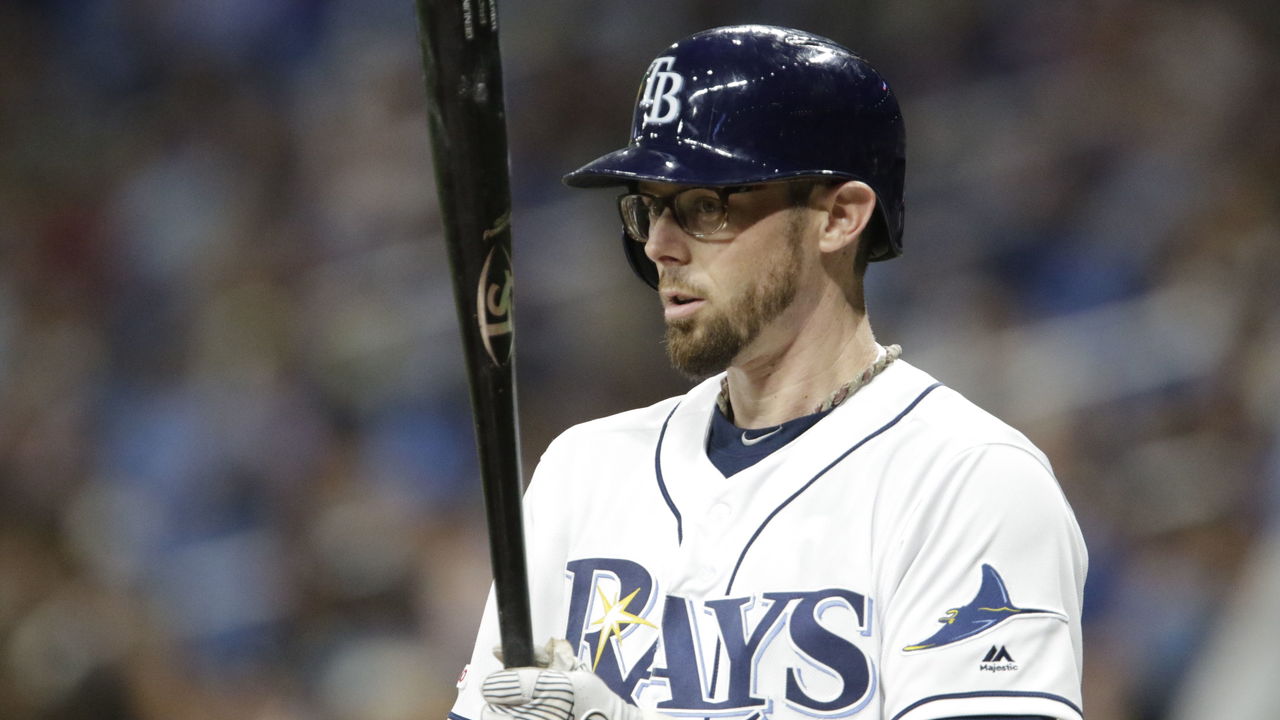 Dec. 18: Signed 1-year, $4.5M contract with Brewers
For prospective suitors, the scariest thing about Sogard is his total lack of a track record prior to his remarkable breakout in 2019. He's a relatively versatile fielder who fits best at second base, but he also logged some innings in right field during his time with the Blue Jays. Over 73 games with Toronto, Sogard authored a remarkable .300/.363/.477 line with 10 homers. His 37 games in Tampa were less impressive (.266/.328/.404), but they were still better than any of his previous MLB seasons.
13. Corey Dickerson, OF (30)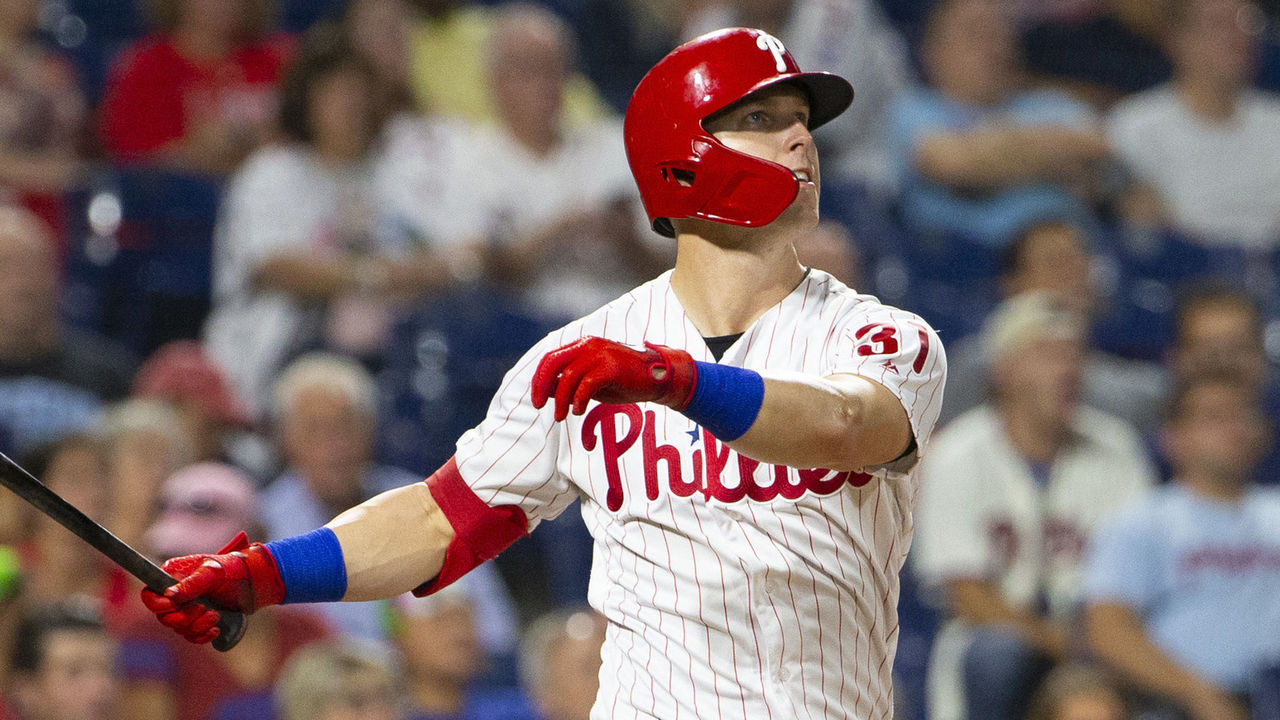 Dec. 28: Signed 2-year, $17.5M contract with Marlins
When healthy, Dickerson has been a dangerous hitter. He swung more aggressively after being shipped from the Pirates to the Phillies, slugging eight homers in 34 games with the latter. A fractured foot ended his season in early September, but he's an intriguing left-handed bat who possesses some pop. His foot injury may keep the price down.
14. Avisail Garcia, OF (28)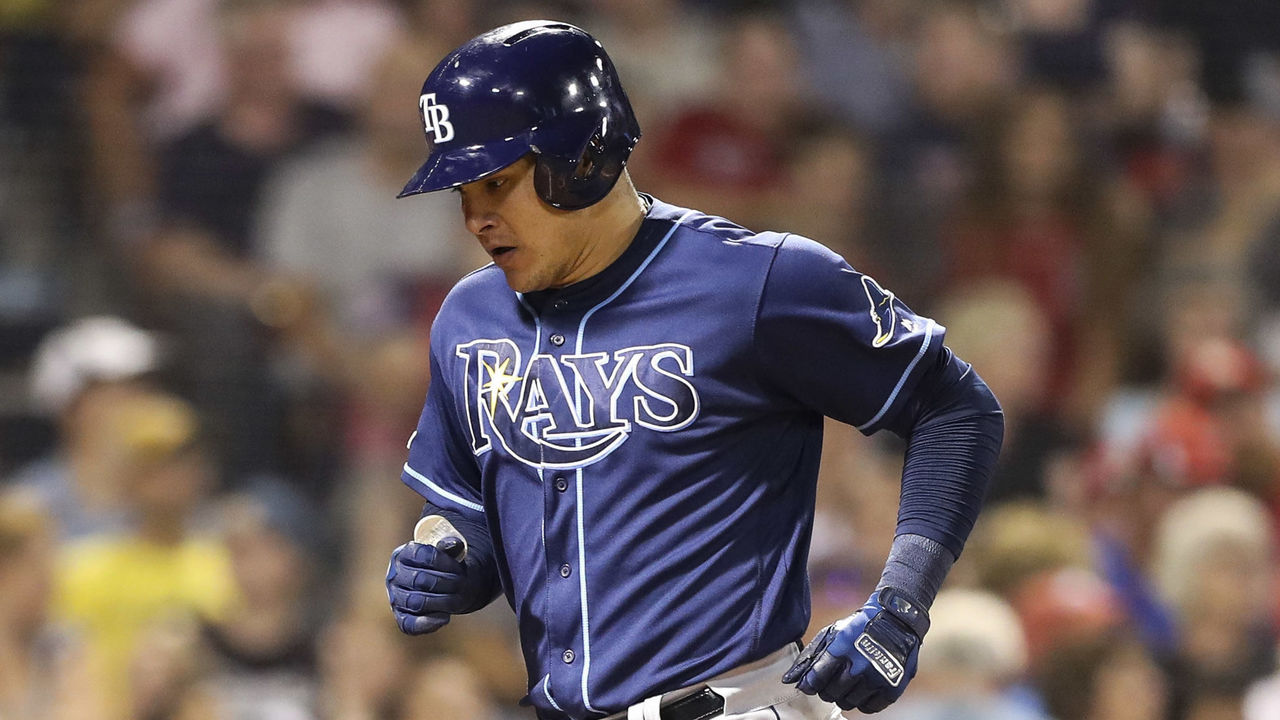 Dec. 16: Signed 2-year, $20M contract with Brewers
The Rays seemed to identify Garcia as a potential bounce-back candidate last winter with the outfielder one year removed from a breakout. Garcia wound up putting together a decent platform year, and he could be an effective, relatively young, and inexpensive role player for a good team looking for a corner outfielder.
15. Asdrubal Cabrera, 2B/3B (34)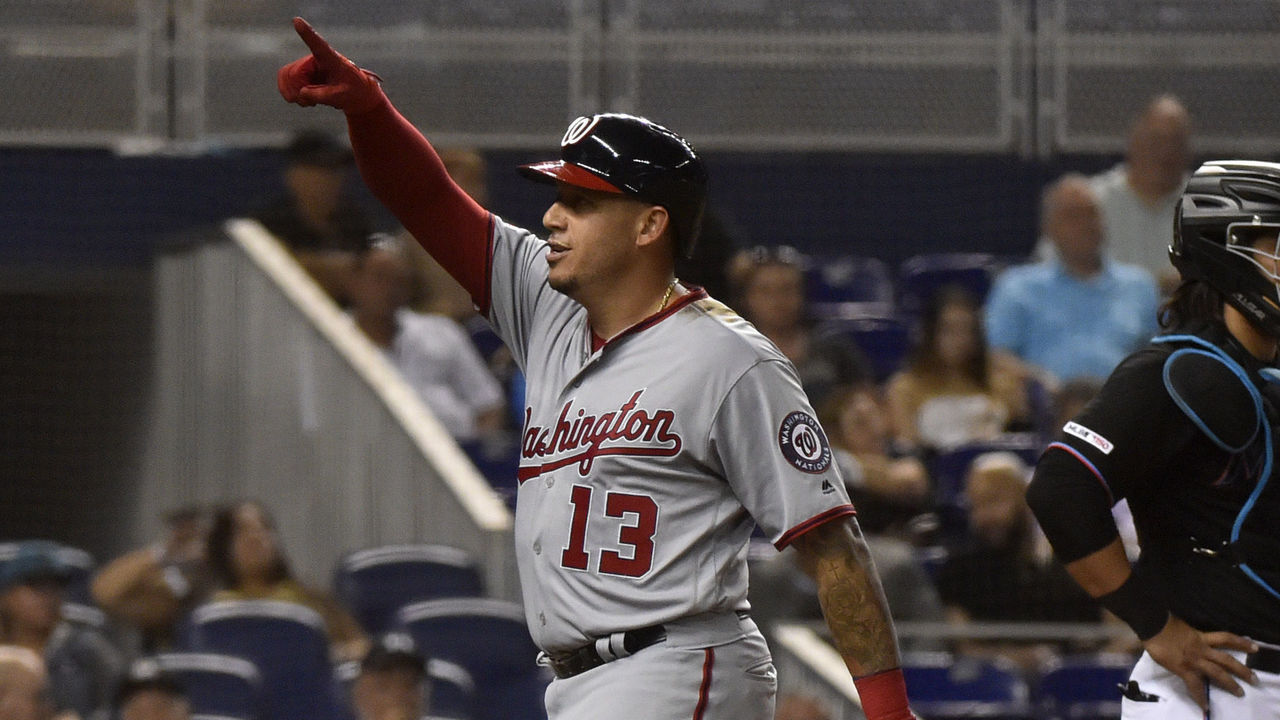 Jan 4: Signed 1-year, $2.5M contract with Nationals
After a rough start with the Rangers to kick off the 2019 campaign, Cabrera turned it around in 38 games with the Nats. He signed in Washington after being released by Texas and proceeded to hit .323/.404/.565 with six home runs and 40 RBIs down the stretch. He was also one of the Nationals' most consistent bats in the World Series, batting over .300 against some tough Astros pitching.
16. Travis d'Arnaud, C/1B (31)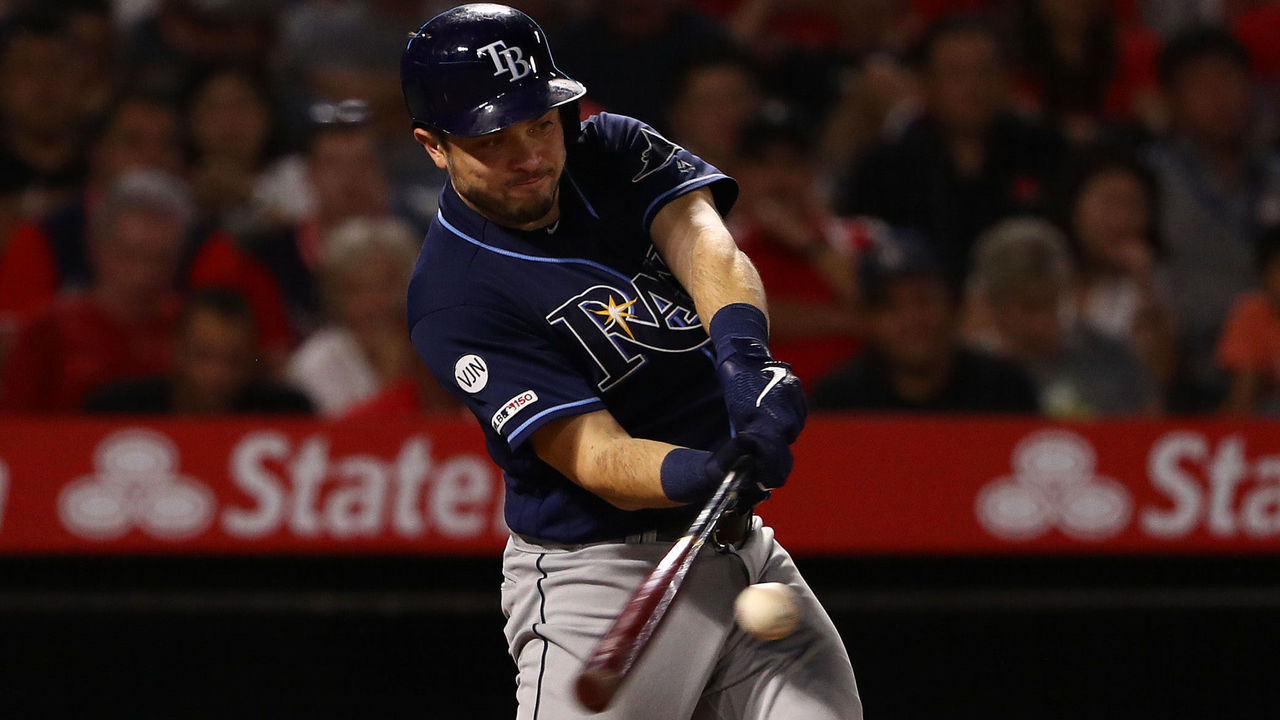 Nov. 24: Signed 2-year, $16M contract with Braves
Teams may be hesitant to bid on d'Arnaud due to his injury history, lack of a track record, and age. The backstop is entering his age-31 season, but he's played just 500 career games and has never topped 112 in a single campaign. He's also been a below-average hitter for most of his career, but he mashed 16 homers in 92 games with Tampa during 2019 while managing the team's up-and-coming pitching staff like a true veteran.
17. Hunter Pence, OF/DH (36)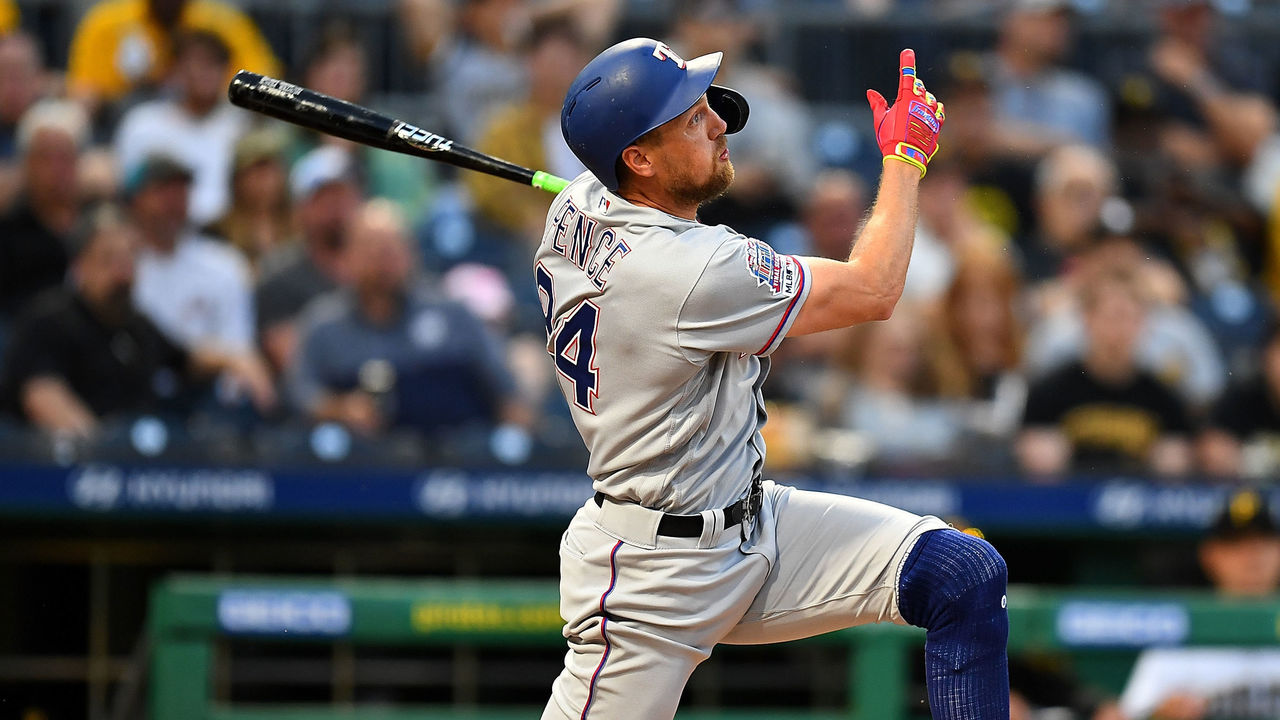 Feb. 7: Signed 1-year, $3M contract with Giants
The 36-year-old Pence enjoyed a resurgent 2019 and played at a high offensive level for the surprising Rangers over the first couple of months before injuries derailed his All-Star campaign. Had he remained healthy - and successful at the dish - Pence would be more intriguing for suitors this offseason. But if he doesn't retire, he could still offer a depth bat to a contender or a veteran presence to a young team.
18. Robinson Chirinos, C (35)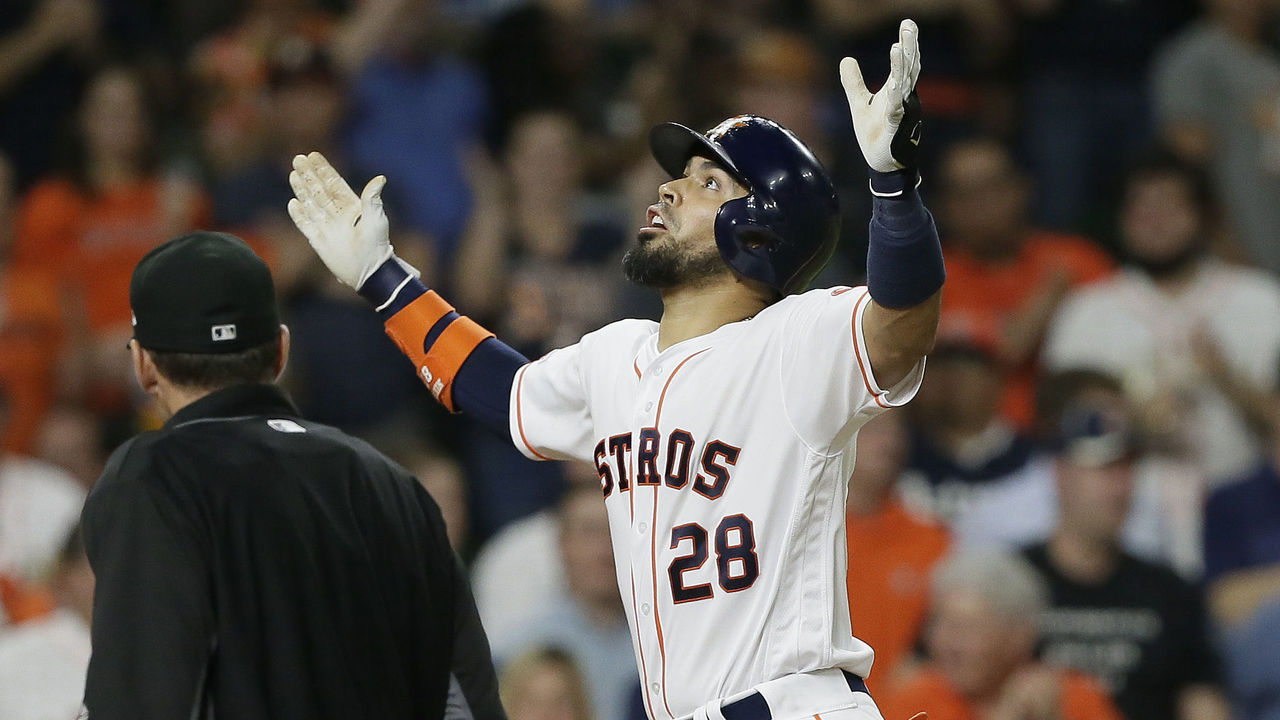 Jan. 7: Signed 1-year, $6.75M contract with Rangers
Chirinos' age was likely the reason he had to settle for a one-year, $6-million deal last year, and it'll likely be the same story this time around. The veteran catcher isn't an especially good receiver, and he's not great at preventing the running game, but he can be a productive hitter and a league-average defender at a premium position.
19. Howie Kendrick, 1B/2B (36)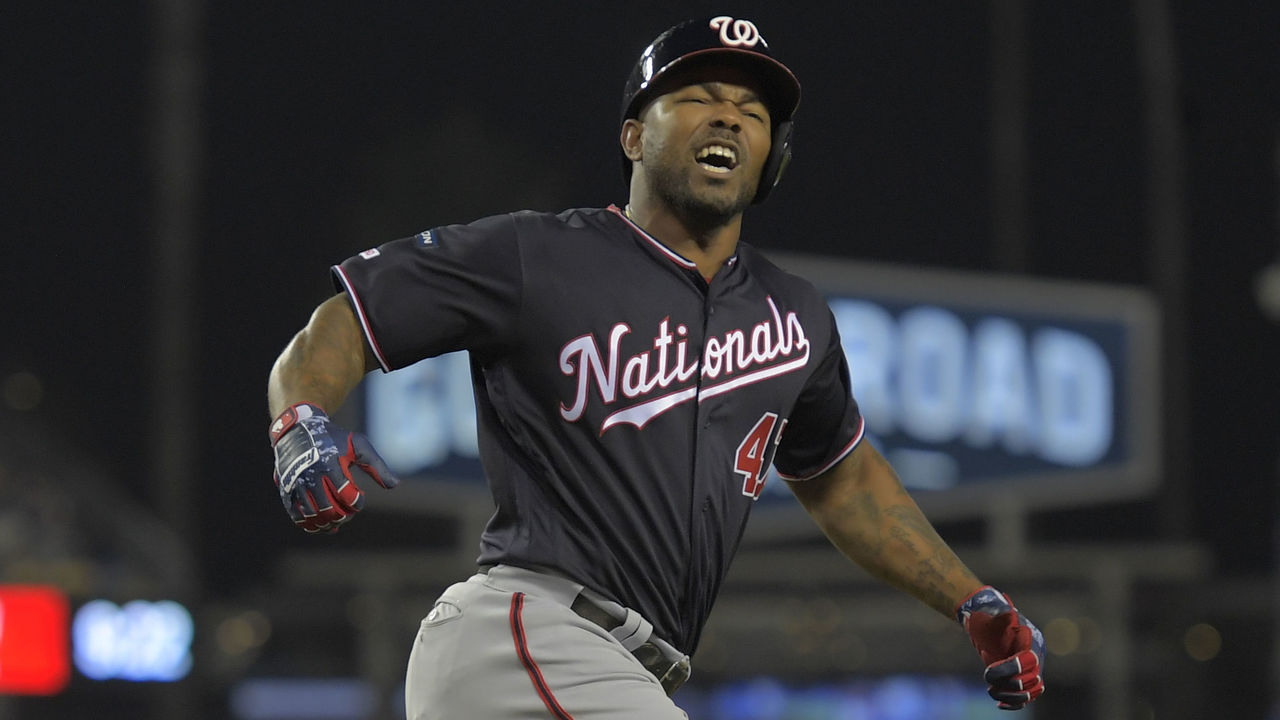 Dec. 6: Signed 1-year, $6.25M contract with Nationals
Other than a season or two, the veteran infielder has been the textbook definition of "steady" for his entire career. Kendrick was also a major reason why the Nationals swept the Cardinals in the NLCS, for which he was named series MVP. At 36, Kendrick's getting a little long in the tooth and probably won't command a massive contract, but he can fit in any lineup as a key role player thanks to his career slash line of .294/.337/.431 over 14 seasons.
20. Starlin Castro, 2B/3B (30)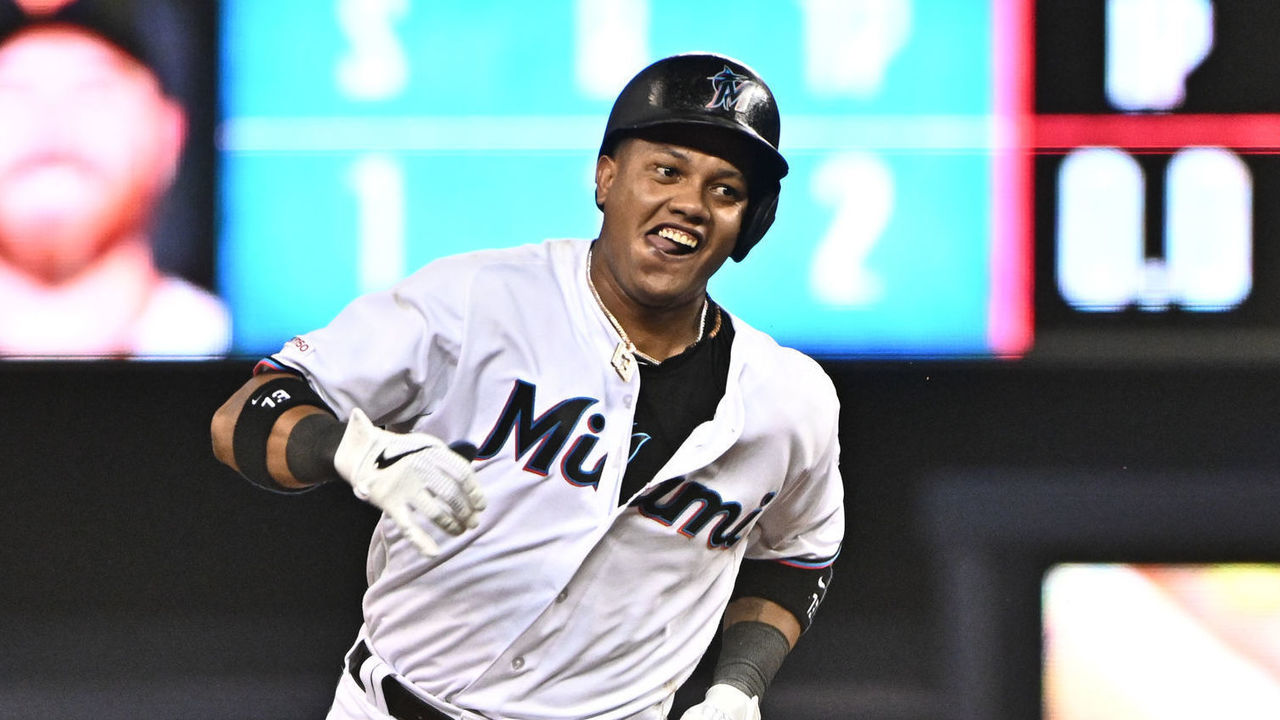 Jan. 3: Signed 2-year, $12M contract with Nationals
Castro has now completed his two-year stop in the forgotten land of Miami. While there, the infielder continued to be a roughly league-average hitter and an adept fielder with a good amount of pop. Entering his age-30 season, he may not entertain many multi-year deals, but there are quite a few teams that could try to recruit his services. The suitor that's willing to offer a two- or three-year contract could win out.