With the offseason now underway, theScore's MLB editors rank the top 20 free-agent pitchers (statistics from 2019, ages as of Opening Day 2020).
1. Gerrit Cole, SP (29)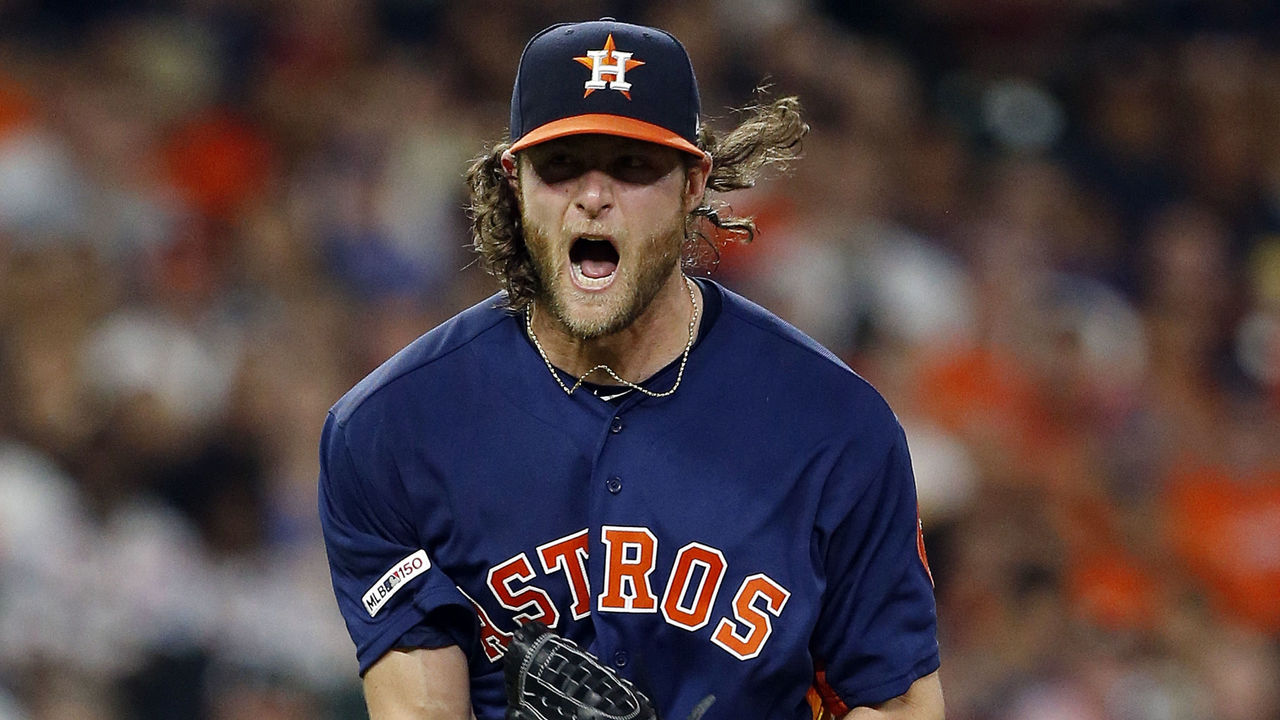 Dec. 10: Signed 9-year, $324M contract with Yankees
Baseball's best pitcher in 2019 is set to break records on the open market. Cole will likely get the biggest free-agent deal ever given to a hurler by topping David Price's seven-year, $217-million contract with the Boston Red Sox while also exceeding Zack Greinke's record $34.4-million average annual value. The 29-year-old ace led the majors with 326 strikeouts this year, and his 7.4 WAR topped all pitchers. The three-time All-Star even found another level in the playoffs, as he posted a 1.72 ERA across 36 2/3 innings while helping the Houston Astros make another World Series appearance. Cole is tied to draft-pick compensation if he leaves Houston because the Astros extended him a qualifying offer.
2. Stephen Strasburg, SP (31)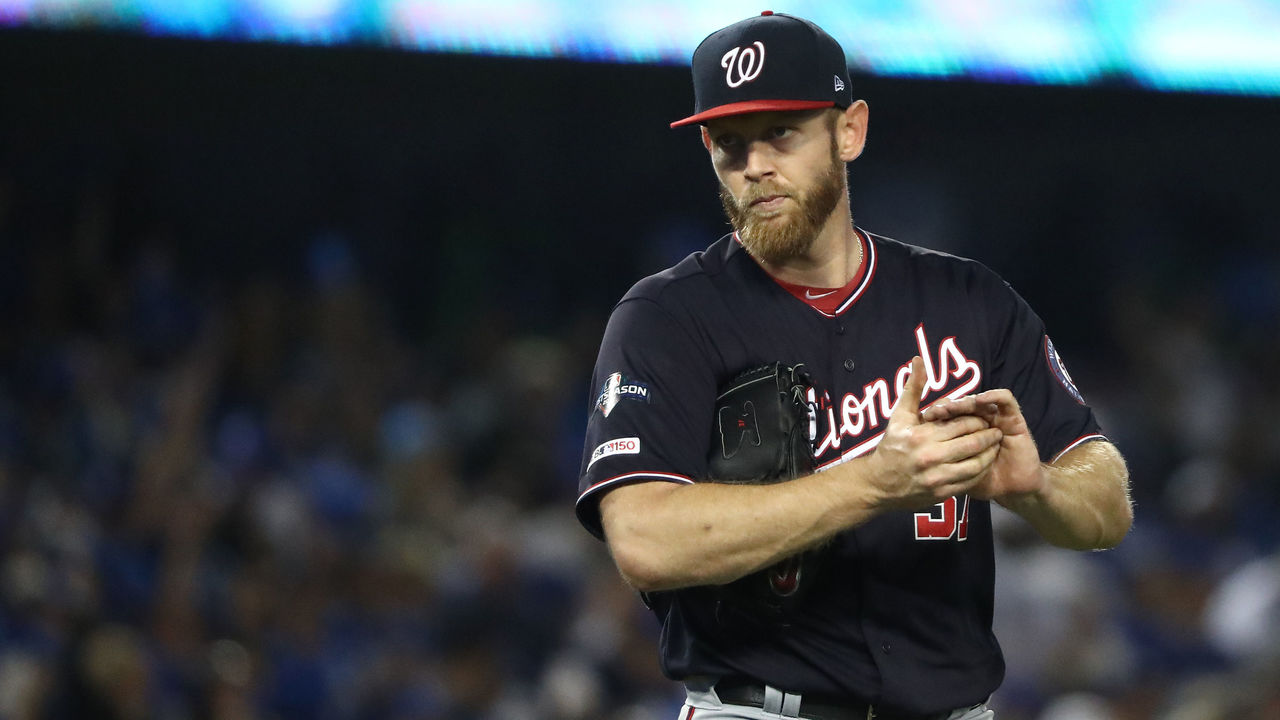 Dec. 9: Signed 7-year, $245M contract with Nationals
The World Series MVP opted out of the final four years of his contract with the Washington Nationals - leaving $100 million on the table - but he should eclipse that number in free agency following an excellent regular season and an incredible playoff run. The 31-year-year old Strasburg, who's endured his fair share of injuries since entering MLB, also proved he can stay healthy this year. He pitched 245 1/3 innings across the regular season and playoffs in 2019 without making any trips to the injured list.
3. Hyun-Jin Ryu, SP (33)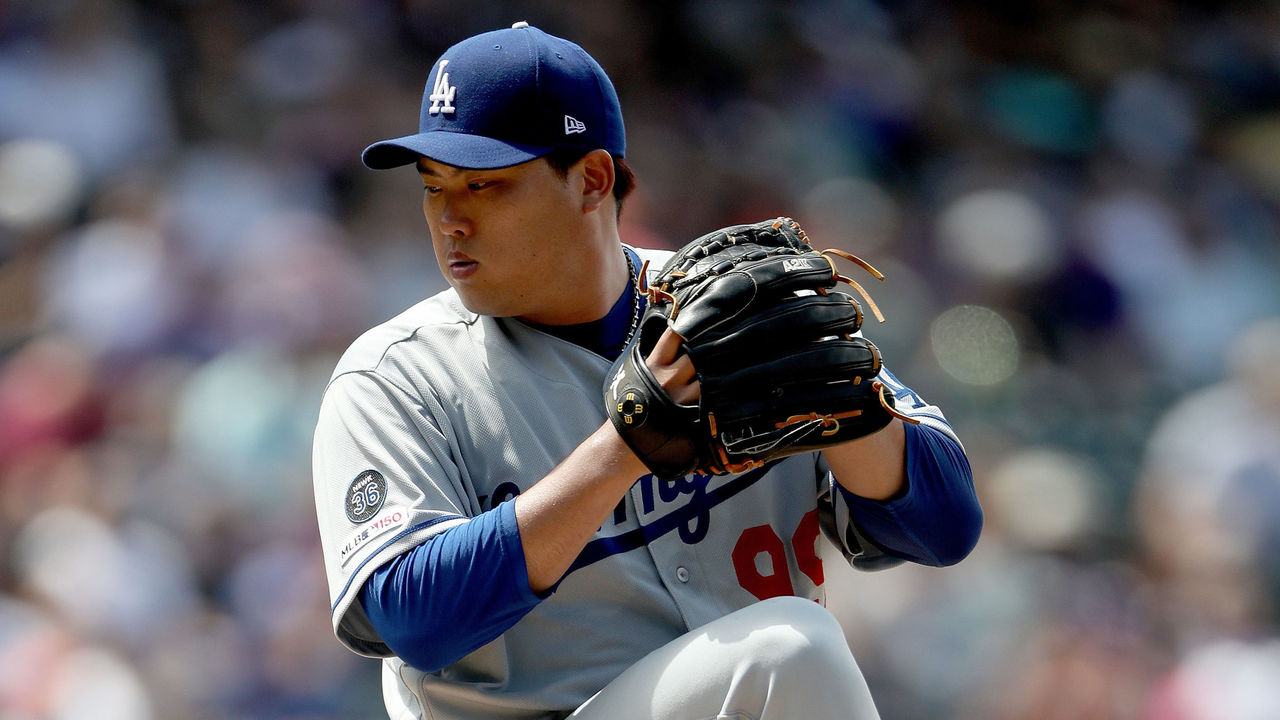 Dec. 22: Signed 4-year, $80M contract with Blue Jays
The Korean left-hander is going to get paid after putting together a career season in his walk year. Ryu led all qualified starters with an MLB-low 2.32 ERA while helping the Los Angeles Dodgers claim another NL West title. The southpaw also demonstrated impeccable control, as his 1.18 BB/9 rate was the best in baseball. There is, however, a caveat that suitors should take into consideration: Ryu's 182 2/3 innings in 2019 were the most he's thrown in any season since his 2013 rookie year. From 2014-18, Ryu averaged just 75 innings per season as a result of multiple major injuries.
4. Zack Wheeler, SP (29)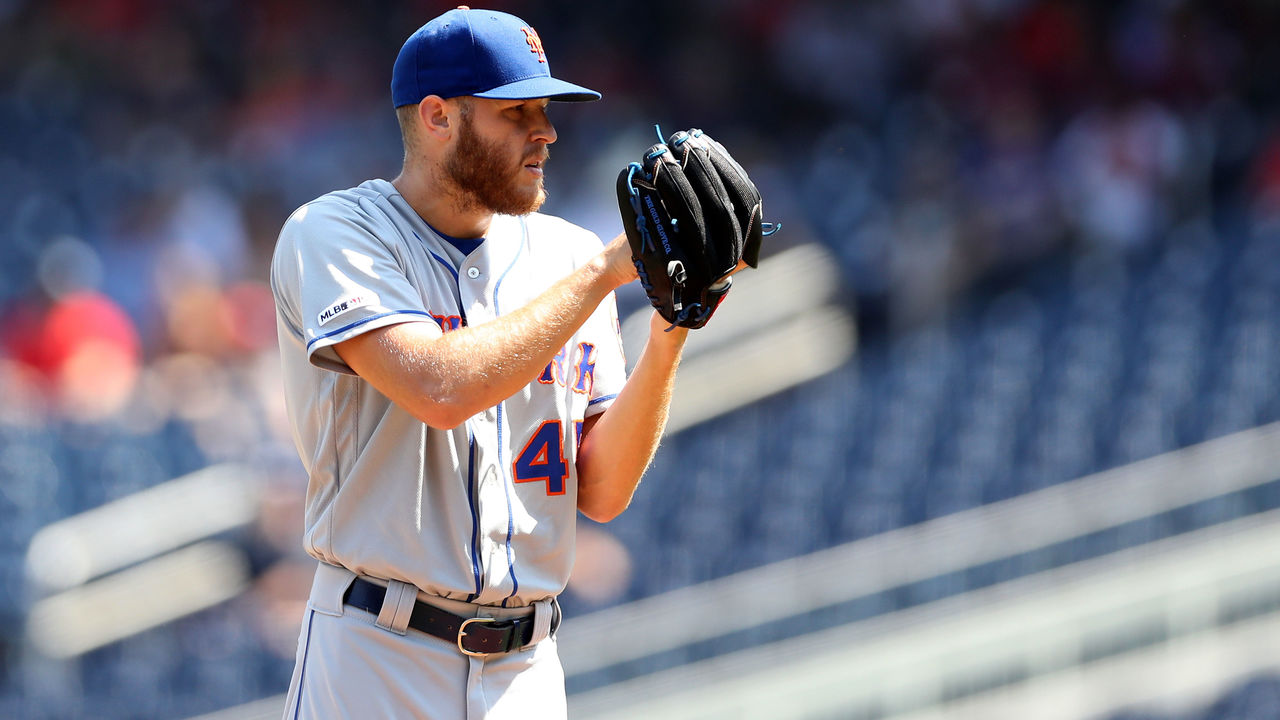 Dec. 4: Signed 5-year, $118M contract with Phillies
The New York Mets have all but confirmed Wheeler won't return in 2020 by adding Marcus Stroman and saying they won't trade away Noah Syndergaard. The 29-year-old Wheeler upped his WAR from 4.2 in 2018 to 4.7 this year, so it appears he's still improving and his best years could lie ahead. Wheeler also finished strong in 2019, as he allowed just eight earned runs while striking out 39 over his last 40 innings (six starts). The Mets will get draft-pick compensation if he signs elsewhere.
5. Madison Bumgarner, SP (30)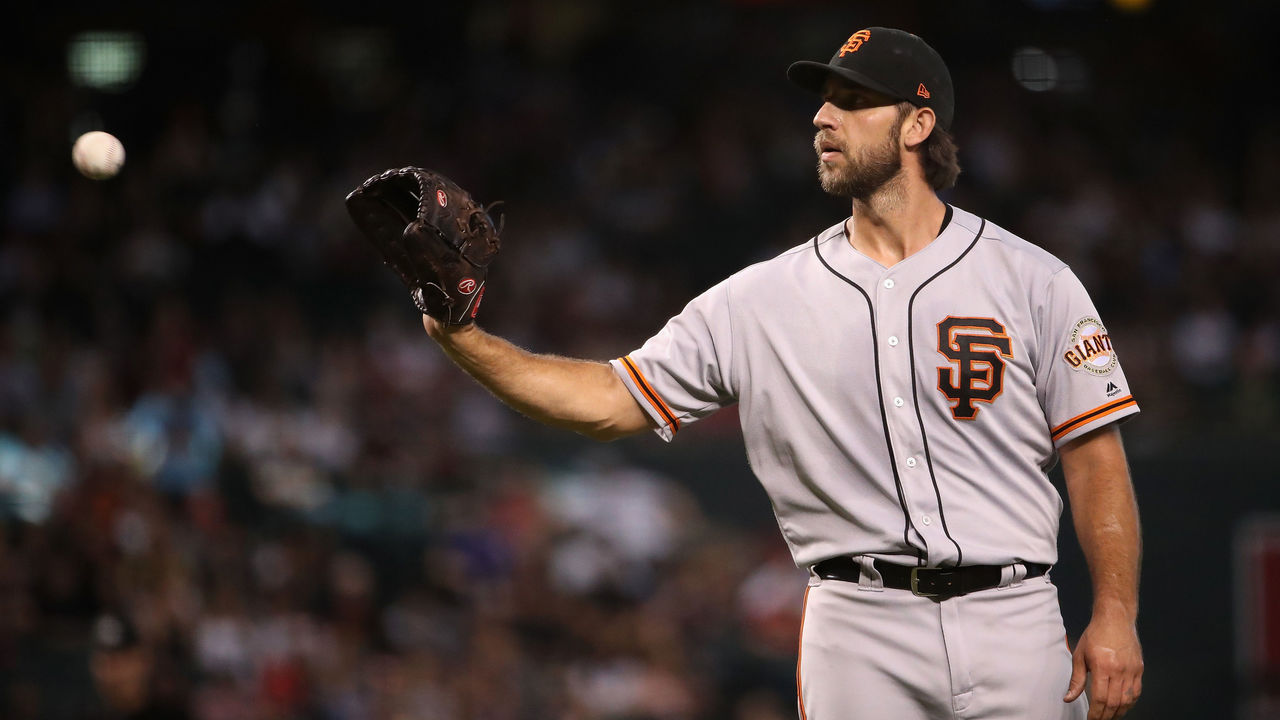 Dec. 15: Signed 5-year, $85M contract with D-Backs
He may not be one of baseball's top pitchers anymore, but Bumgarner should still find a sweet deal this offseason. After making just 38 starts across 2017 and 2018, the 30-year-old looked like the durable hurler of old in 2019 by tossing more than 200 innings for the seventh time and leading the majors with 34 starts. MadBum also managed to lower his FIP, up his K/9 rate, and increase his velocity across the board. However, his value could be hurt by career-worst marks in ERA, homers allowed, and hard-contact rate allowed. Bumgarner is one of several pitchers tied to draft-pick compensation.
6. Dallas Keuchel, SP (32)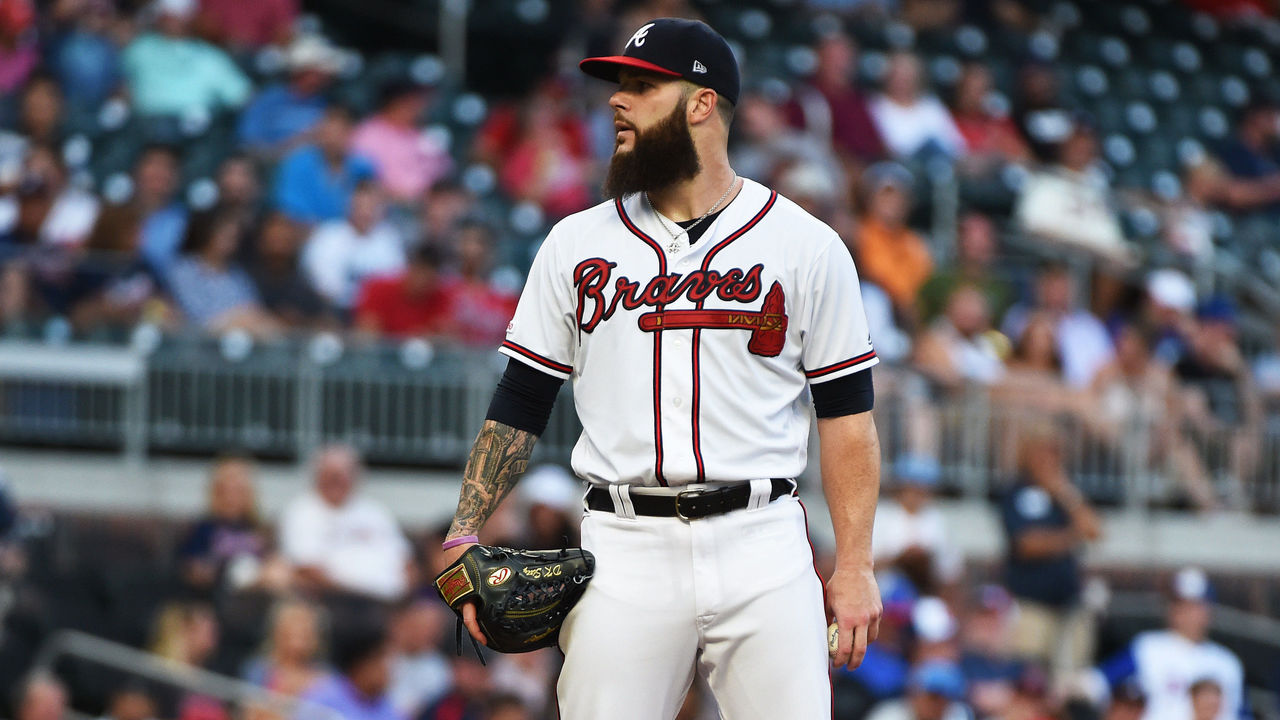 Dec. 21: Signed 3-year, $55.5M contract with White Sox
If at first you don't succeed, try, try again. That's an idiom Keuchel can take to heart as he prepares for his second voyage into free agency in less than five months. The former Cy Young Award winner ended up settling for a one-year deal with the Atlanta Braves in June after trying to hold out for a multi-year contract. The left-hander then put up numbers that were similar to his 2018 walk year in Houston, but he also posted a 4.72 FIP - his highest mark since 2012 - and a messy 1.37 WHIP across 19 starts.
7. Jake Odorizzi, SP (29)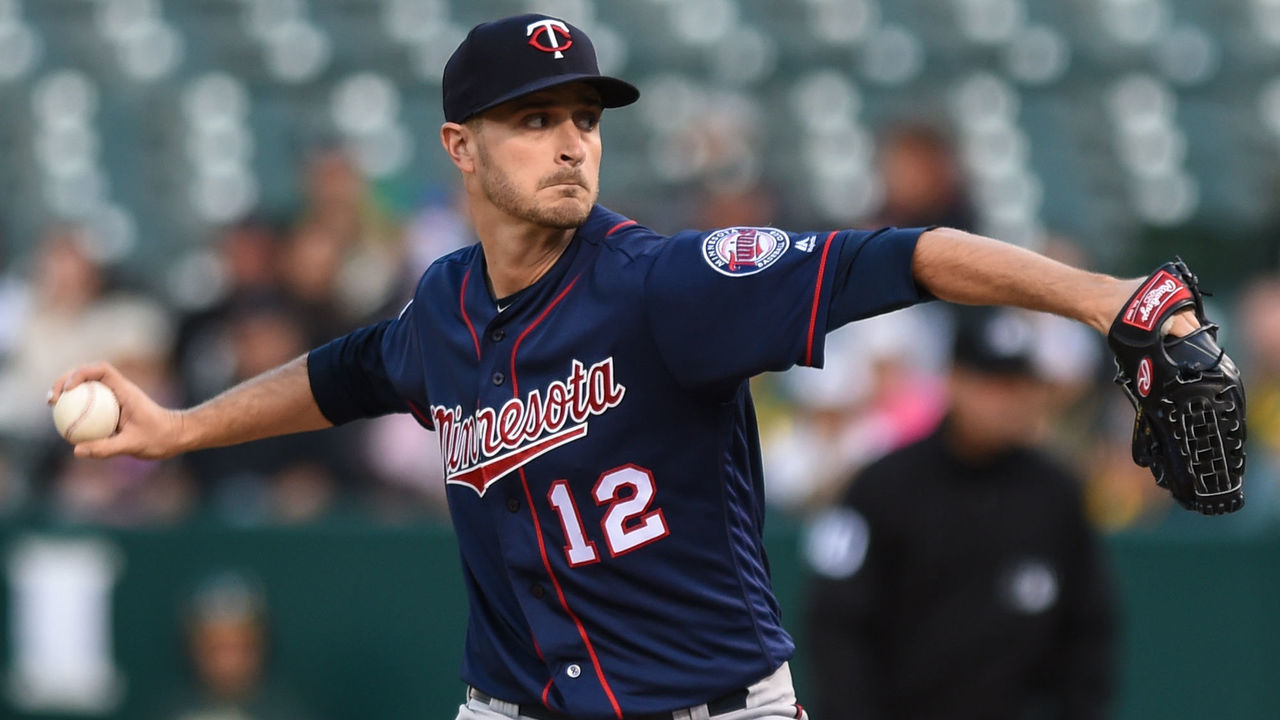 Nov. 14: Accepted 1-year, $17.8M qualifying offer from Twins
Odorizzi was a big part of the Minnesota Twins' rotation that helped the team win 101 games and the AL Central title. His 15 wins, 3.36 FIP, and 10.1 K/9 rate were all career bests, while his 3.51 ERA was his lowest since 2015. On the other hand, teams looking for an innings-eater might shy away. Odorizzi's never thrown 200 innings in a season and averaged just over five per start in 2019. He's also tied to draft-pick compensation.
8. Will Smith, RP (30)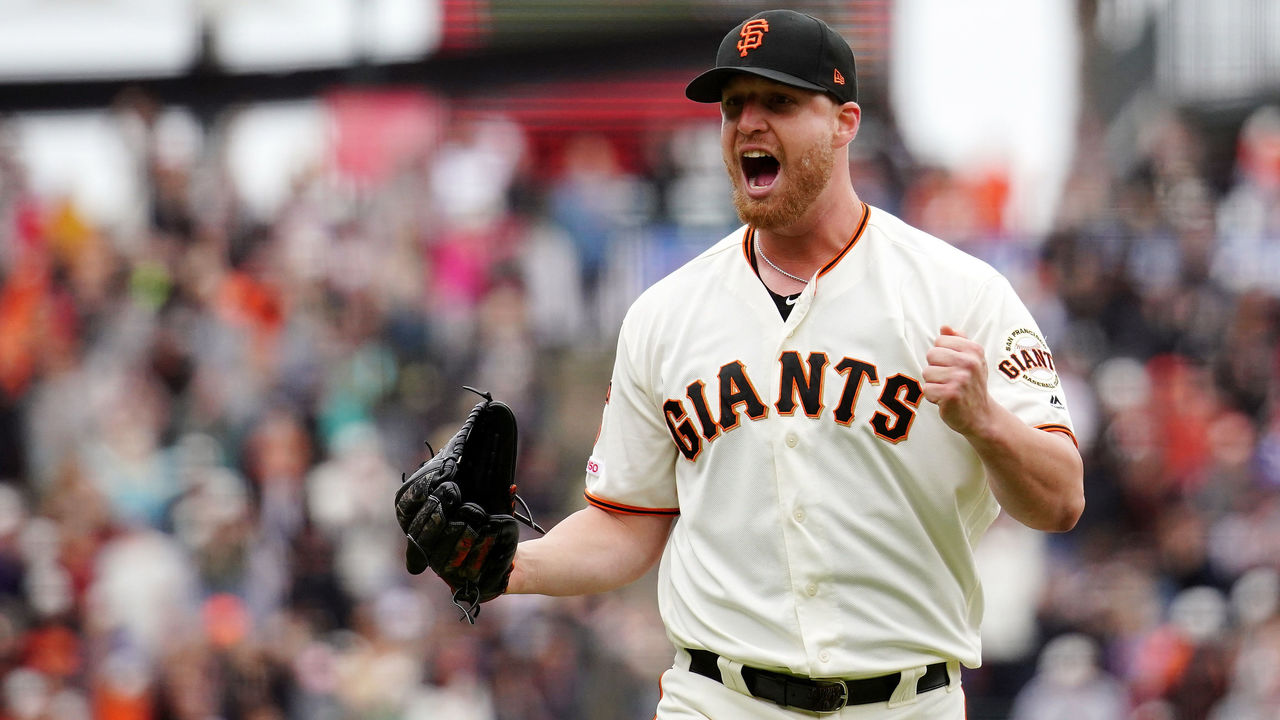 Nov. 14: Signed 3-year, $39M contract with Braves
After cementing himself as one of the Giants' steadiest relievers in 2018, Smith excelled in his first full season as their closer. The 30-year-old southpaw finished in a third-place tie for saves in the NL and converted 23 straight to begin the year en route to his first career All-Star nod. Opposing hitters batted just .196 against the NL Reliever of the Year finalist, who also struck out a career-best 13.2 hitters per nine innings. Relief pitchers didn't do well in free agency last offseason, but Smith should be able to secure a multi-year deal. Additionally, the Giants extended him a $17.8-million qualifying offer.
9. Julio Teheran, SP (29)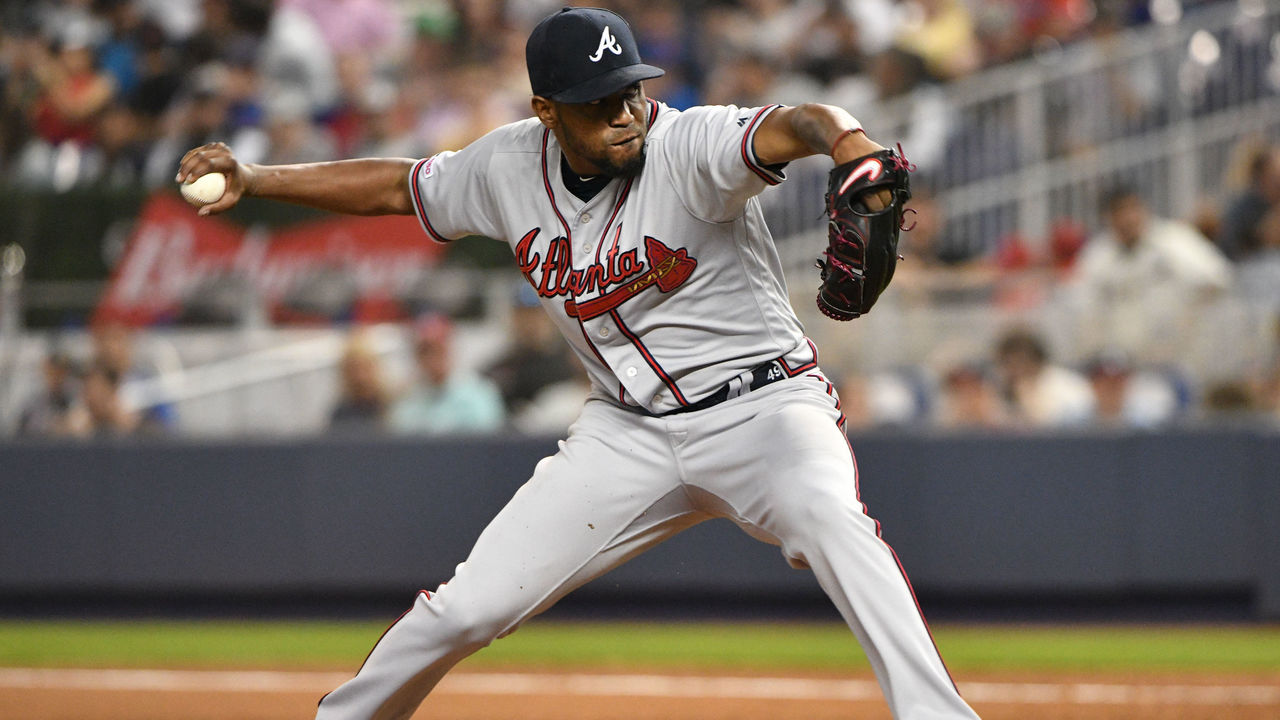 Dec. 19: Signed 1-year, $9M contract with Angels
Teheran surprisingly became a free agent when the Braves declined his $12-million option for 2020. The righty made six straight Opening Day starts for the Braves and appeared in two All-Star Games over nine years with the franchise. He owns a career 3.67 ERA and has made at least 30 starts for seven straight years. Teheran's consistency could make him an appealing option for a team looking to shore up its starting rotation.
10. Cole Hamels, SP (36)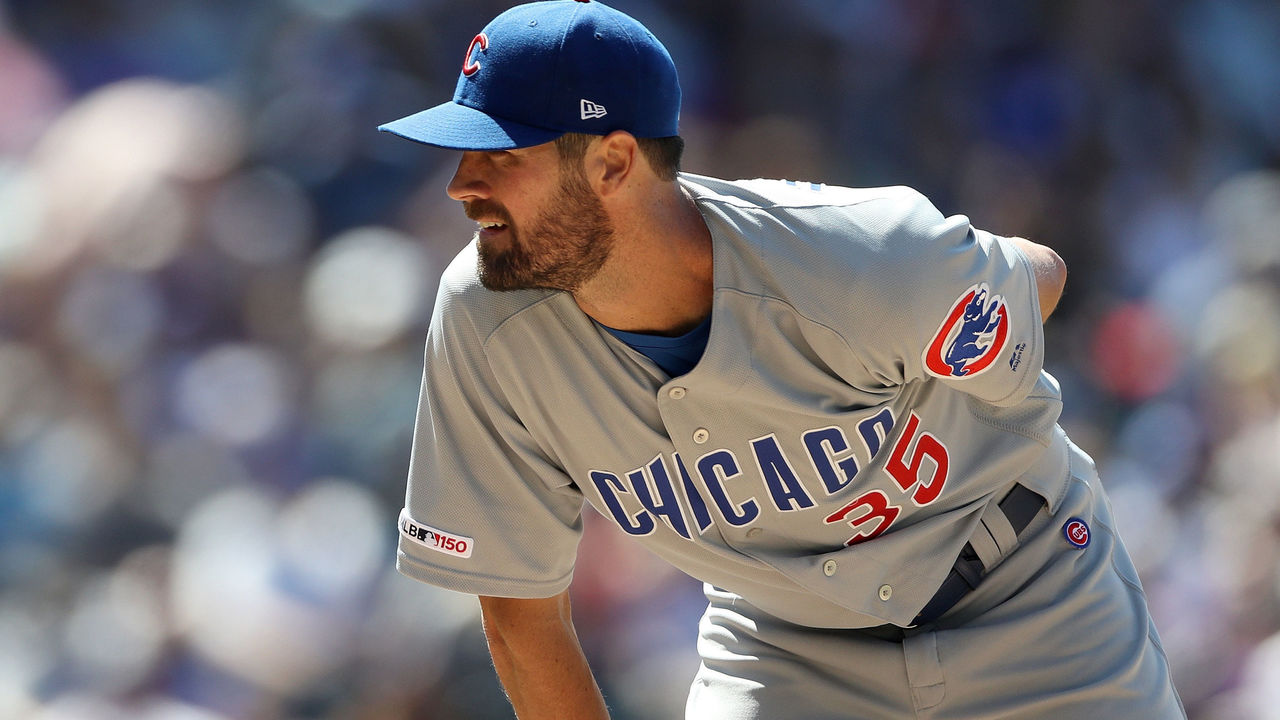 Dec 4: Signed 1-year, $18M contract with Braves
The veteran left-hander isn't the front-end starter he once was, but he can still be a serviceable middle-of-the-rotation option when healthy. In 2019, the 14-year vet recorded a strong 9.1 K/9 rate, but he only accrued 141 2/3 innings while missing more than a month with an oblique injury. The four-time All-Star has averaged just 161 2/3 innings over the past three years after posting seven straight 200-plus campaigns.
11. Michael Pineda, SP (31)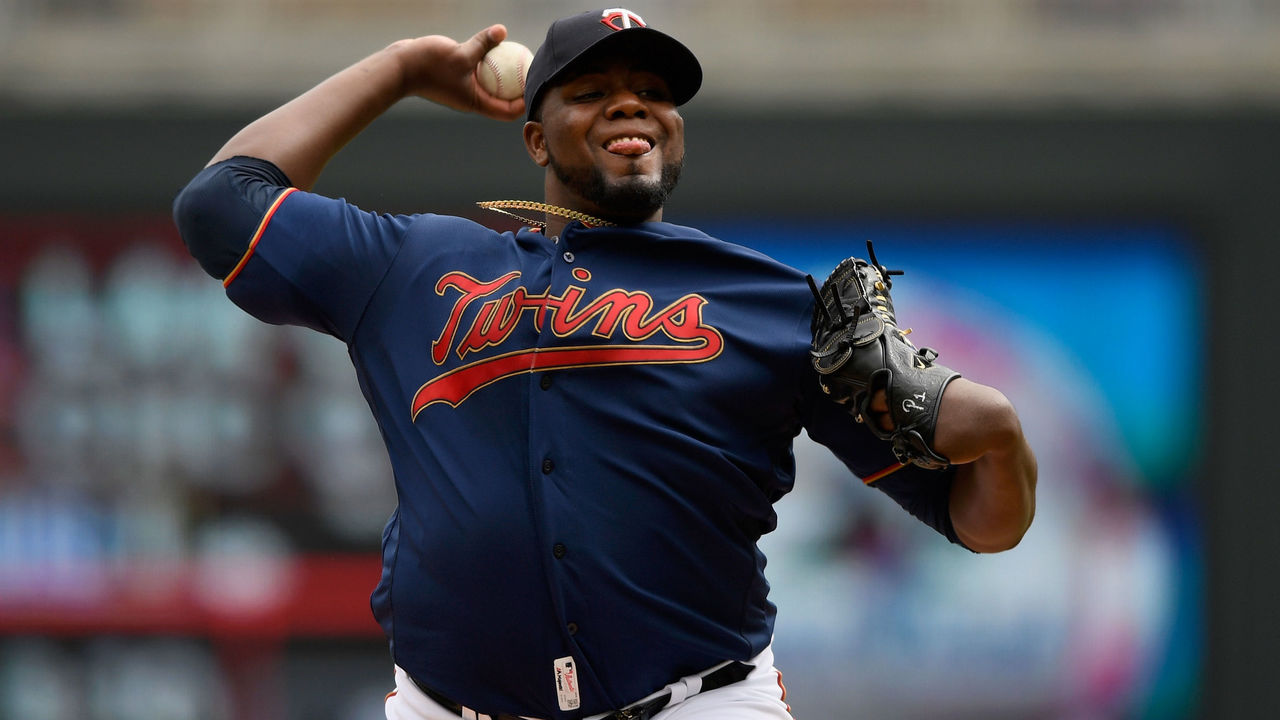 Dec. 6: Signed 2-year, $20M contract with Twins
During his first full season since 2017, Pineda bounced back from Tommy John surgery to fashion a 4.01 ERA and a 4.02 FIP in 146 innings for the Twins. Unfortunately, a 60-game suspension issued in September for the use of a banned diuretic put a damper on his comeback campaign. After missing Minnesota's final 21 contests, Pineda will need to sit out another 39 if he signs with a team for 2020.
12. Will Harris, RP (35)
Jan. 2: Signed 3-year, $24M contract with Nationals
Harris could be the best bullpen arm available in free agency. In 2019, only San Diego Padres closer Kirby Yates accrued a better ERA among qualified relievers than Harris' 1.50 mark. The 35-year-old setup man has been a staple in Houston for years, and his 103 holds since 2015 rank second in MLB. Contenders should be lining up for Harris' services given his consistency in a traditionally volatile role.
13. Rich Hill, SP (40)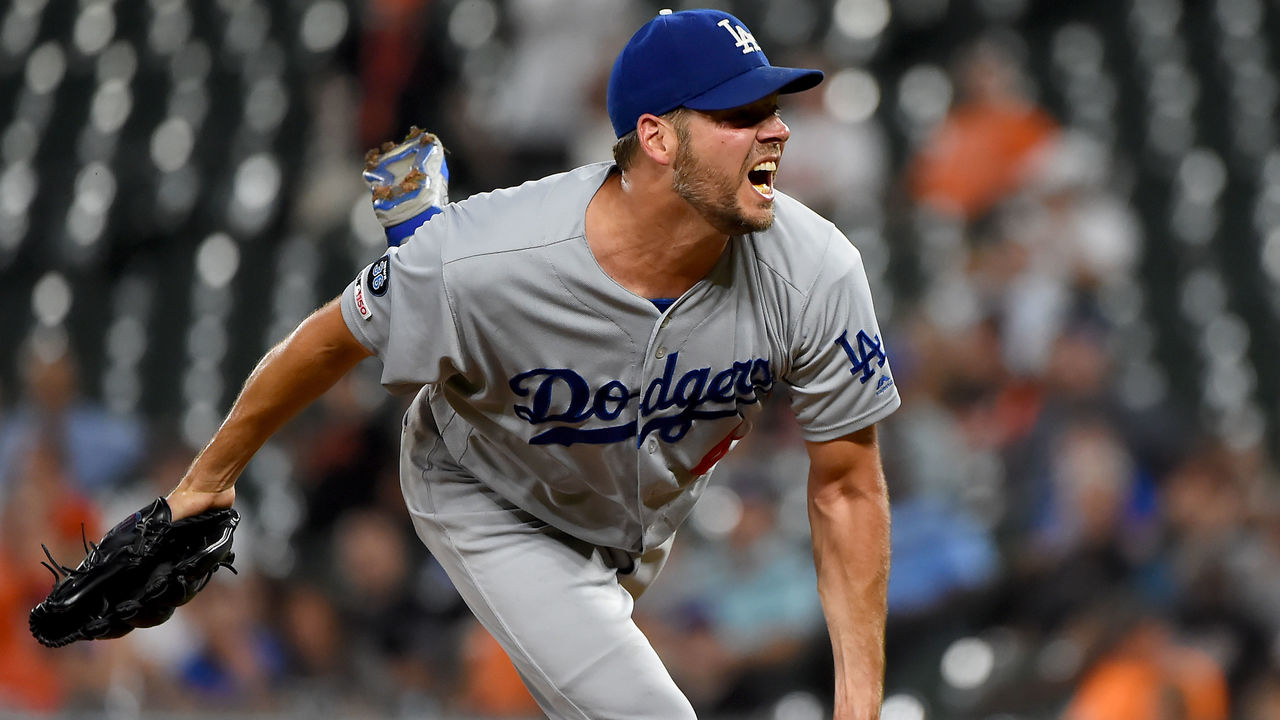 Dec. 31: Signed 1-year, $3M contract with Twins
Hill spent much of 2019 on the injured list, but he was really good when healthy. Across 58 2/3 innings, the curveball specialist averaged 11 strikeouts per nine while posting a 2.45 ERA. There were also a few red flags. Hill, who will turn 40 in March, posted a career-high 1.5 HR/9 rate and a 4.10 FIP - his highest mark since 2009.
14. Dellin Betances, RP (32)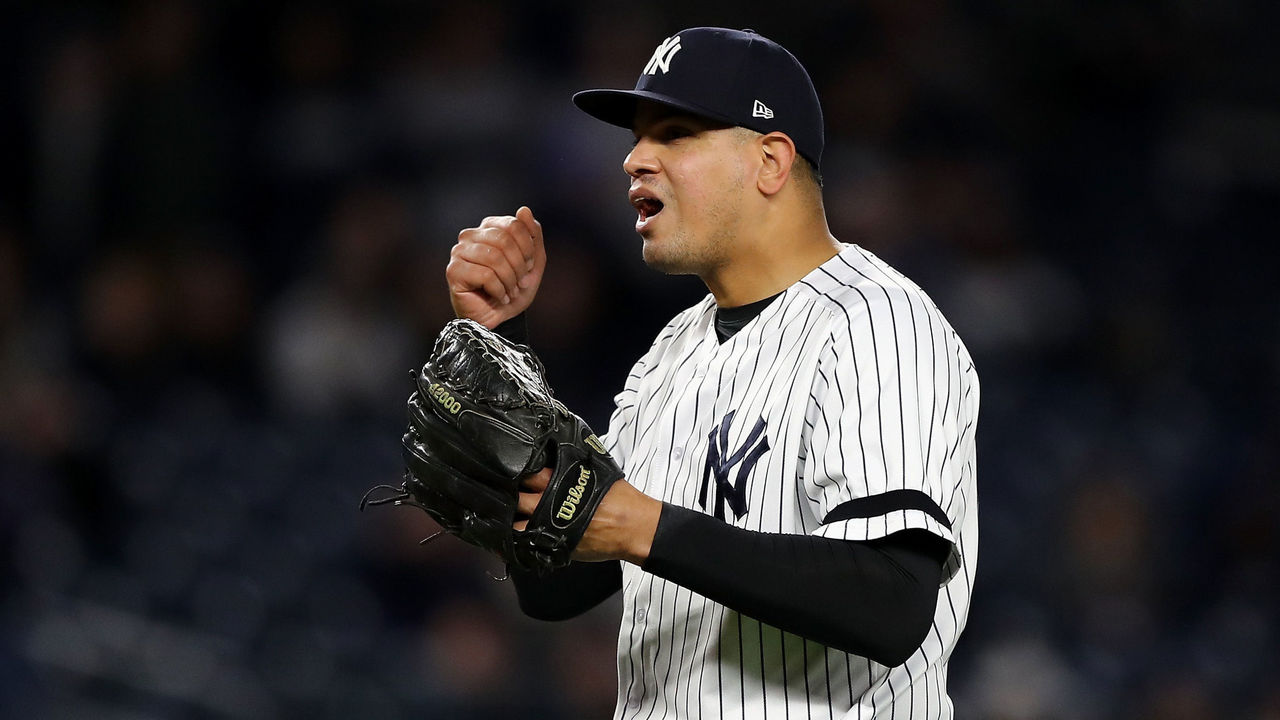 Dec. 24: Signed 1-year, $10.5M contract with Mets
Betances' 2019 can be summarized in two words: Murphy's Law. The imposing reliever dealt with several injuries during the season and then partially tore his Achilles in his first appearance ... while hopping off the mound after a strikeout. When healthy, the 6-foot-8 right-hander is a nightmare for opposing hitters. He owns a career 2.36 ERA with a gaudy 14.6 K/9 rate.
15. Wade Miley, SP (33)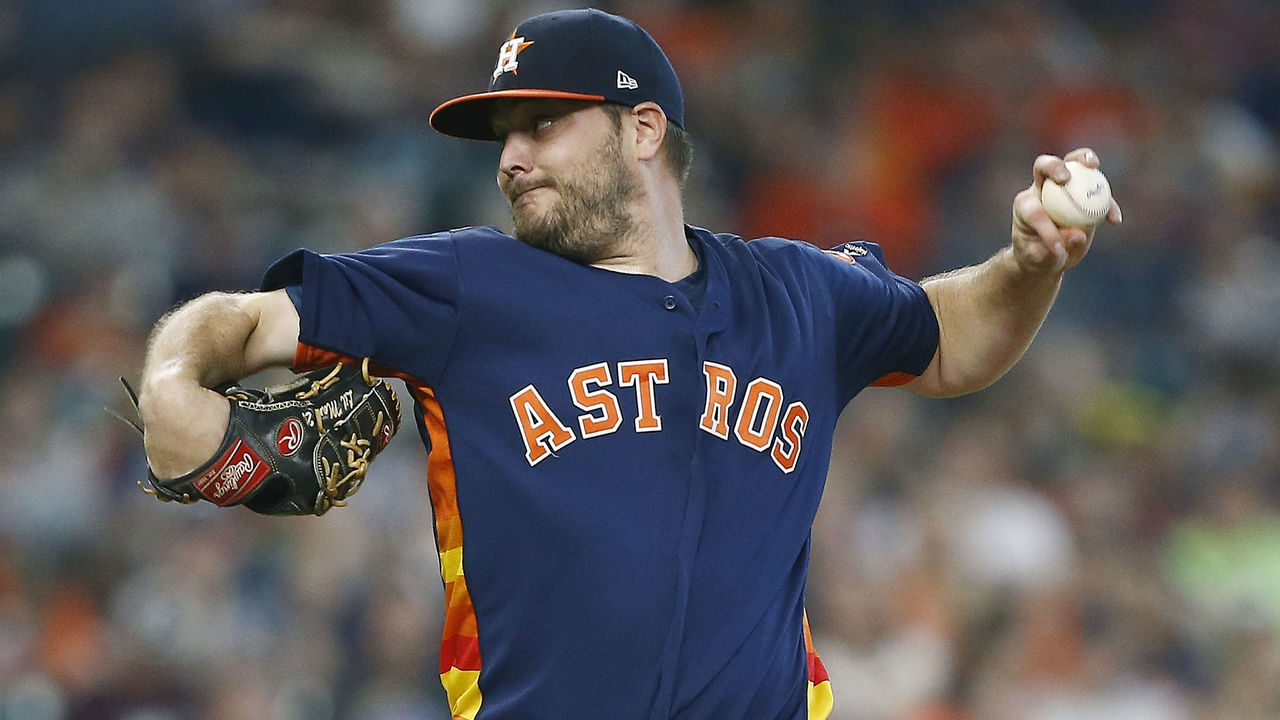 Dec. 16: Signed 2-year, $15M contract with Reds
Miley was left off the ALCS and World Series roster by the Astros, and his lone playoff appearance was ugly (three runs on four hits in 2 2/3 innings). But postseason ineffectiveness aside, Miley produced a solid season in Houston and he's been pretty good since a disastrous 2017 campaign in Baltimore. Across his last 248 innings, Miley's gone 19-8 with a 3.52 ERA, 4.21 FIP, and 0.94 HR/9 rate. He should be able to find another MLB deal, although it will likely be similar to the one-year pact he signed with Houston.
16. Rick Porcello, SP (31)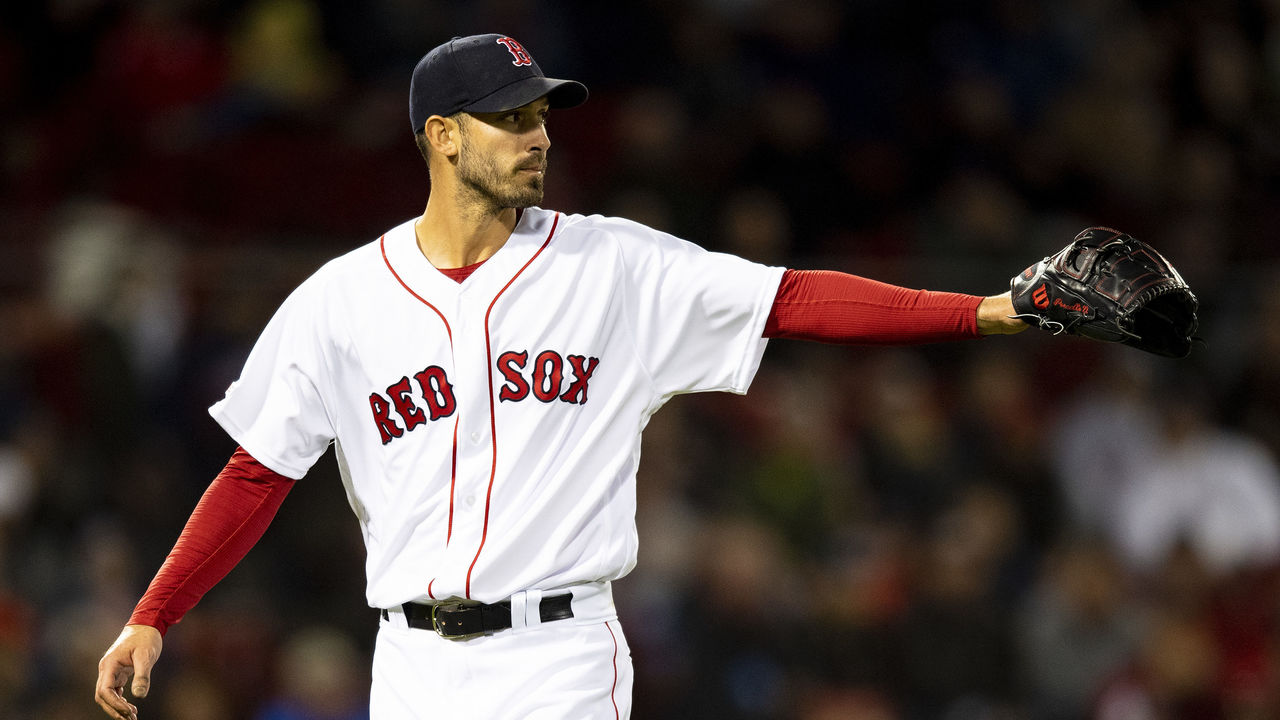 Dec. 12: Signed 1-year, $10M contract with Mets
The 11-year veteran didn't do himself any favors by putting up arguably the worst year of his career before entering free agency. The 2016 AL Cy Young Award winner surrendered 31 home runs and posted a wretched 5.52 ERA across 32 starts for the Red Sox in 2019 as opposing batters hit .276. On the bright side, he owns a respectable 4.02 FIP for his career if 2019 is removed from the equation.
17. Tanner Roark, SP (33)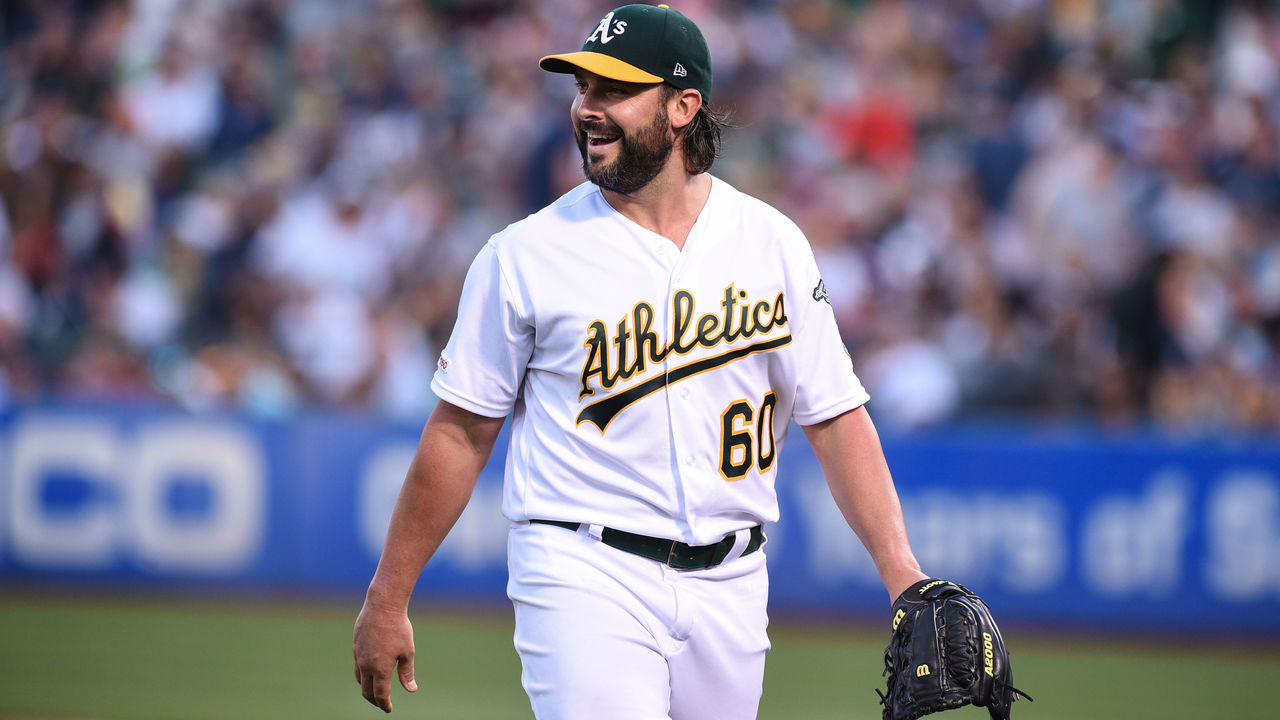 Dec. 11: Signed 2-year, $24M contract with Blue Jays
Since his tremendous 2016 campaign in Washington, Roark has been pretty average and posted similar ERA, WHIP, and K/9 rates for three straight years. He also recorded the highest FIP among all AL starters following the July trade deadline in 2019. Roark is still a positive-win player, but his 2-WAR season only bested seven other qualified starters.
18. Kyle Gibson, SP (31)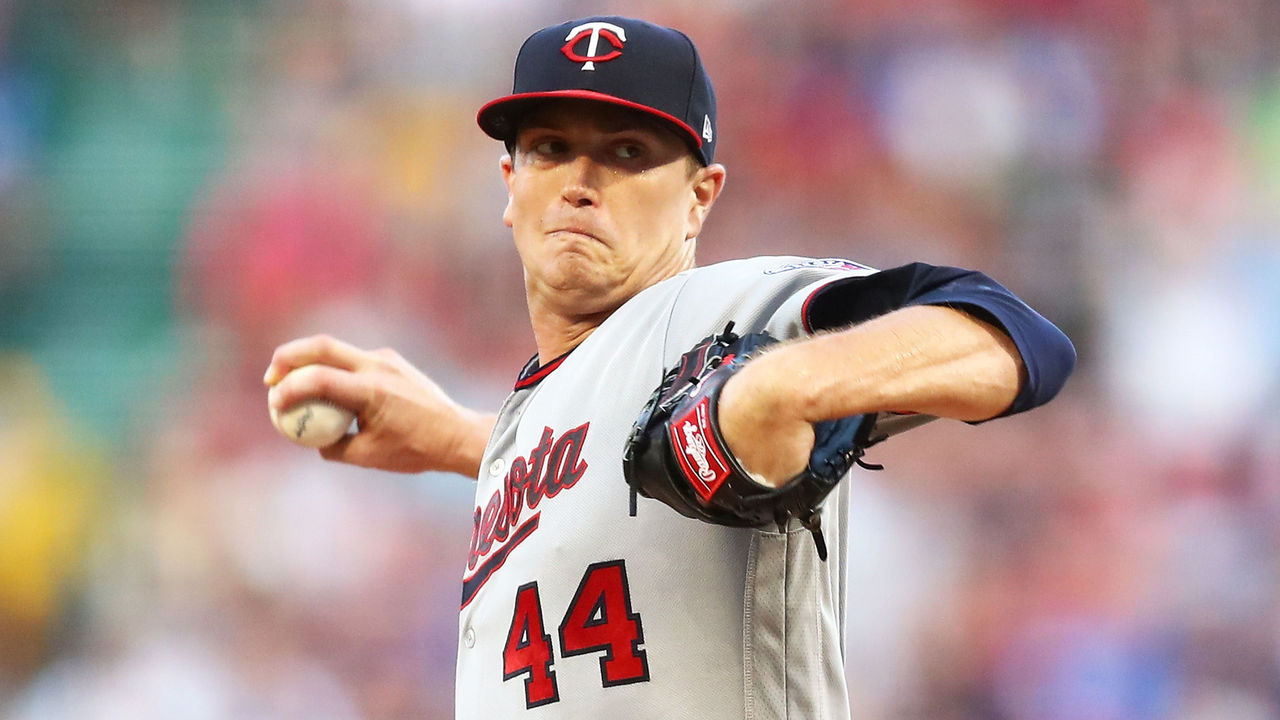 Nov. 27: Signed 3-year, $30M contract with Rangers
Gibson will provide steady, if unspectacular, pitching and could slot in as a back-end starter for most teams. The righty is just one season removed from throwing close to 200 innings while accruing a 3.62 ERA. And in 2019, he struck out a career-high nine batters per nine innings. Gibson is also durable, as he's started at least 29 games five times in seven MLB seasons.
19. Daniel Hudson, RP (33)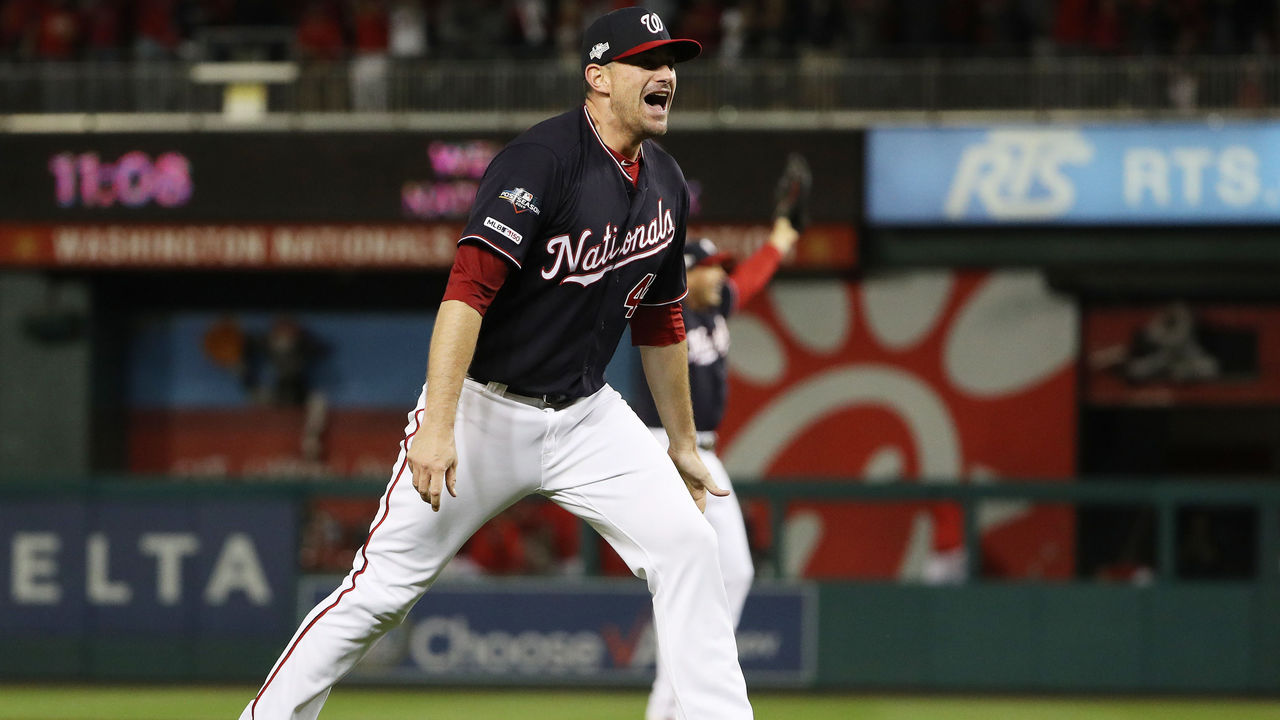 Jan. 6: Signed 2-year, $11M contract with Nationals
What a resurgent campaign for Hudson. Following his release by the Los Angeles Angels, Hudson proved his worth by putting in 45 solid appearances with the Toronto Blue Jays before a midseason trade to the bullpen-starved Nationals. He eventually pitched in the playoffs and recorded the final out of the World Series. In Washington, the veteran right-hander earned Davey Martinez's trust by allowing just eight earned runs and striking out 33 across 34 2/3 innings. Hudson should be a hot commodity in free agency.
20. Brett Anderson, SP (32)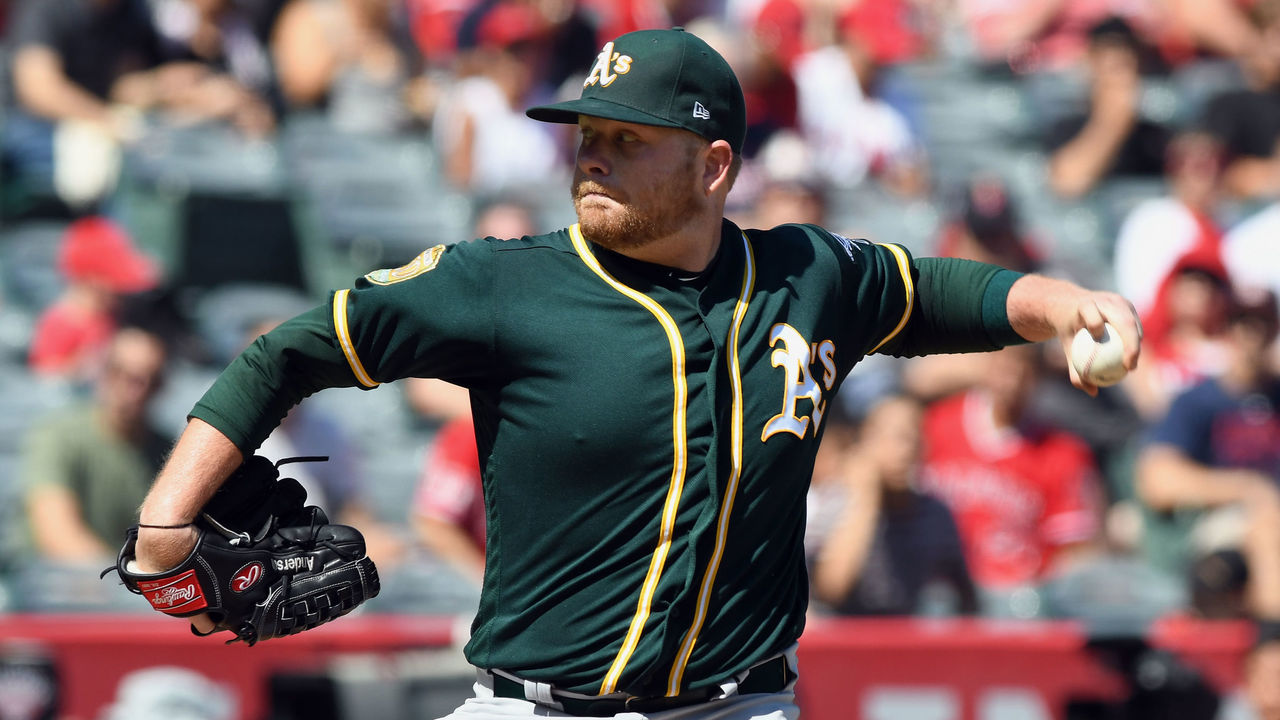 Dec. 13: Signed 1-year, $5M contract with Brewers
The soft-tossing lefty managed to stay healthy for the first time since 2015, and he put together a nice season. Anderson's 4.6 K/9 rate won't move the needle, but he also doesn't walk many batters (2.5 BB/9 mark). Additionally, the 31-year-old accrued the highest ground-ball percentage (54.5%) among qualified starters in the American League.