The most interesting deals of the pre-lockout frenzy
Major League Baseball had never before experienced a November quite like the one that just passed.
Leading into the lockout, clubs and mostly star-level players engaged in a frenzy of free-agent deals worth $1.94 billion, securing certainty before the uncertainty of the weeks and months ahead. For comparison, there had never been $1 billion spent on contracts in November.
While we wait for labor talks to advance, what can we make of some of the most interesting signings to date?
The better fit in Toronto?
Robbie Ray (five years, $115 million with the Seattle Mariners) and Kevin Gausman (five years, $110 million with the Toronto Blue Jays) agreed to nearly identical contracts last week. The narrative around both pitchers is also similar: Each emerged in a big way in 2021 after up-and-down careers so far.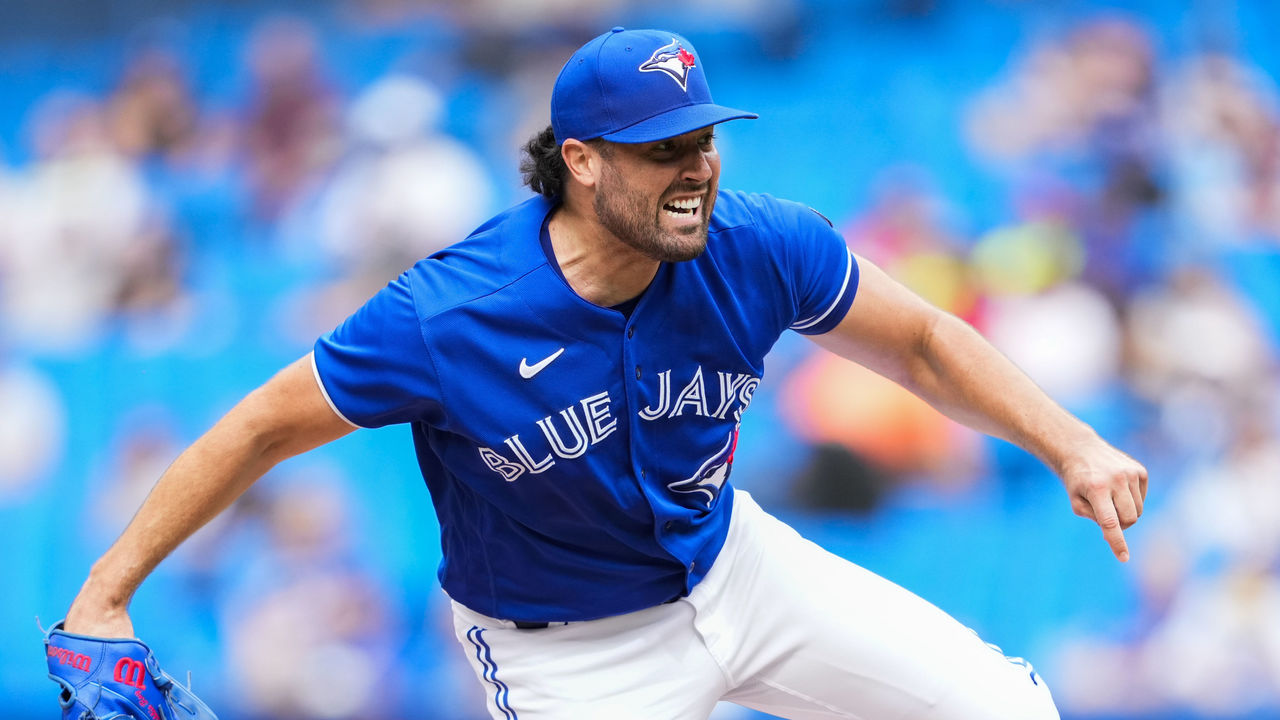 They've enjoyed about the same level of career performance. Gausman owns a career ERA- of 95, while Ray's is slightly better at 92 (ERA- adjusts for ballpark and run environments, with 100 signifying league average - lower is better). They each induced swings and misses at a 15% rate and had similar command and strikeout numbers.
They also have about the same amount of mileage. Ray just turned 30 on Oct. 1, and Gausman will turn 31 on Jan. 6. The latter has an extra season in the majors and 142 extra innings on his arm (1,177 to 1,035 for Ray).
But Gausman owns a few advantages over Ray when projecting future performance.
For starters, Gausman is more consistent. Though his ERA has fluctuated like Ray's, his FIP has been more stable. Over the last three seasons, Gausman recorded a sub-4.00 FIP every year, while Ray did it only once.
Since 2019, Gausman owns a 3.30 FIP (19th in MLB among pitchers with at least 160 innings pitched). Ray ranks 96th with a 4.29 FIP, a metric that considers walks, strikeouts, and home runs allowed and is scaled to be similar to ERA.
Though it still may seem difficult not to give the nod to a pitcher who just won the American League Cy Young Award, Gausman might be the better fit in another important way: he's right-handed.
Three of Toronto's AL East rivals - the New York Yankees, Boston Red Sox, and Baltimore Orioles - feature mostly right-handed bats. In fact, the Yankees (third), Orioles (fourth), and Red Sox (sixth) ranked in the top six of most plate appearances from the right side last year - Toronto was No. 1.
Gausman limited righties to a .615 OPS last year and a .641 OPS in 2020. Though he's been slightly better against lefties for his career because of his elite split-fingered fastball, his slider's swing-and-miss rate actually bettered his splitter's last year. Perhaps he could increase the usage of his breaking ball to even better combat righties.
While the left-handed Ray was tough on righties last season, he's allowed a .733 OPS to right-handed batters versus a .641 mark against lefties for his career.
Assuming they had to make a tough choice, the Blue Jays appear to have chosen wisely.
A good investment?
Byron Buxton has played in only 39% of the Minnesota Twins' games since 2018, and 51% since his first full season. The 2012 No. 2 overall pick has never quite lived up to expectations due to injuries and struggles at the plate. So it might seem like a bit of a surprise to retain such a player with a seven-year, $100-million contract.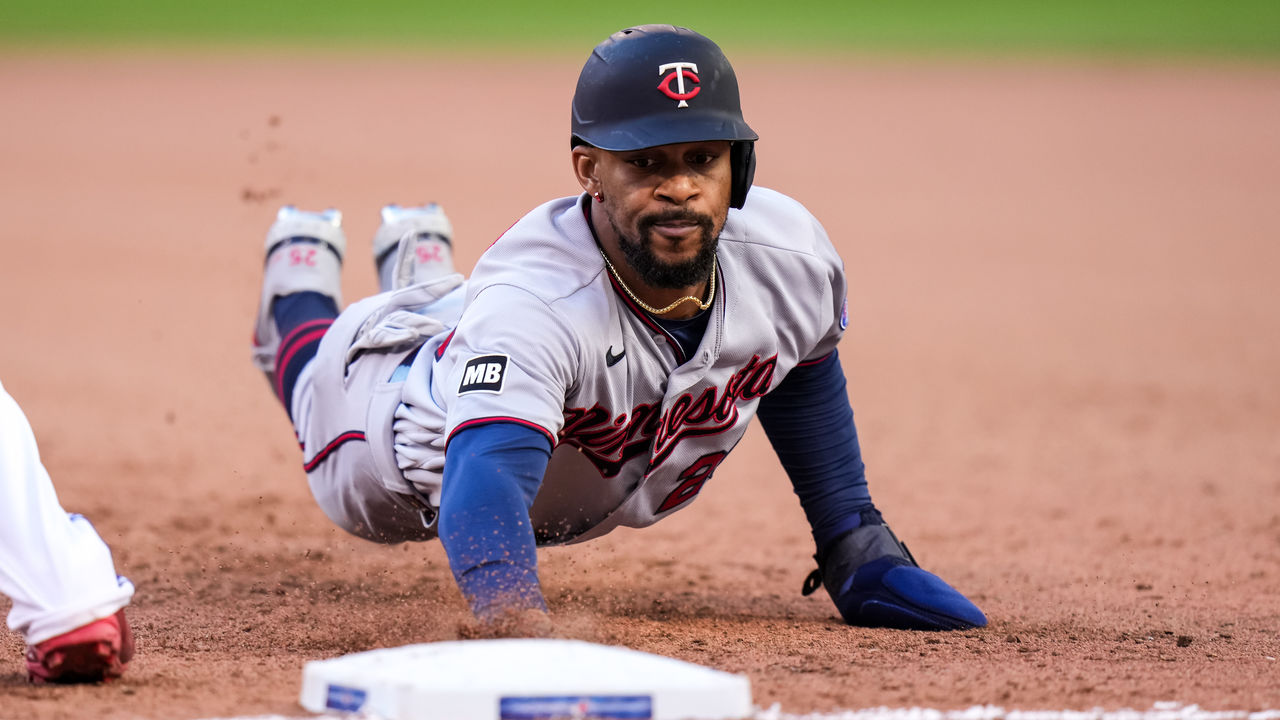 Why would the Twins commit to such a risky investment? In terms of WAR per 162 games played since 2019, Buxton ranks third in baseball (7.0), trailing only Mike Trout (9.6) and Fernando Tatis Jr. (7.6). So, though he's missed a lot of games, he's been one of the best players in baseball when on the field.
One reason to buy into Buxton is the belief his health issues are tied more to bad luck than a chronic issue.
Another reason is his bat. After struggling so much early in his career, Buxton appears to have turned a corner. He owns three consecutive above-average offensive seasons, posting wRC+ marks of 112, 119, and 169.
He's always had above-average raw power, but he's begun to unlock it in games. What's become intriguing is how he's attacking more pitches within the strike zone. After swinging at in-zone pitches at rates in the 60% range earlier in his career, he swung at pitches in the zone at 80% rates the last two years while reducing his strikeout rate from earlier in his career.
As for his glove, Buxton has always been an elite defender. Since 2016, only Mookie Betts, Jarrod Dyson, and Harrison Bader rank ahead of him in defensive runs saved per inning. Additionally, he's always been a great baserunner.
Perhaps it's a risky bet, but it's one worth making. At a little more than $14 million per year, the Twins may have locked in a superstar at a discount.
The offseason winner?
In pairing Max Scherzer with Jacob deGrom, the New York Mets will enjoy the best top of the rotation in the majors - if they can each stay healthy in 2022. If the club can make the playoffs, the two aces would be a major edge when more innings are absorbed by fewer and better.
It's the Mets' slightly less attention-grabbing deals that are perhaps just as important in team building.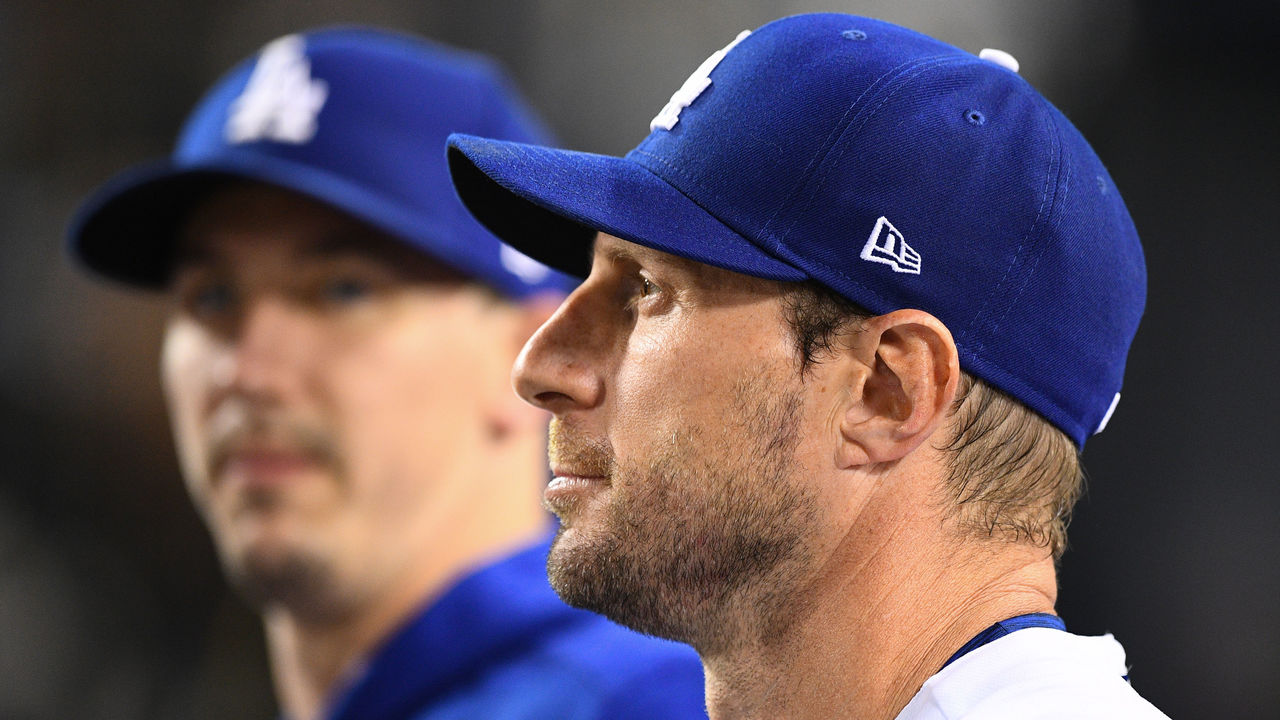 New York filled a void by signing Starling Marte. Since the start of 2019, Mets center fielders have combined for slightly below-average offensive and defensive performance. Marte upgrades that spot in a big way. He's posted a wRC+ of at least 108 in eight of his nine seasons and continues to rate as an above-average defender and baserunner.
Mark Canha - another outfield signing - owns the ninth-best on-base percentage in the majors since the start of the 2019 season (.377) and out-performed Michael Conforto, a free agent, with 8.7 WAR to 6.3 over the last three seasons.
Eduardo Escobar offers switch-hitting ability, 30-homer power, and defensive versatility on the left side of the infield. He's another excellent signing.
According to FanGraphs, Scherzer (5.1), Marte (3.0). Canha (1.9), Escobar (1.9) are projected to produce 12 WAR as a group. The Mets trailed the Atlanta Braves by 11 1/2 games in NL East. Perhaps they've already closed the gap.
Repeating history?
Marcus Semien (seven years, $175 million) and Corey Seager (10 years, $325 million) are excellent baseball players right now, each signing massive contracts with the Texas Rangers. The problem is the Rangers aren't a right-now club, even after spending more than half a billion dollars on free agents in November.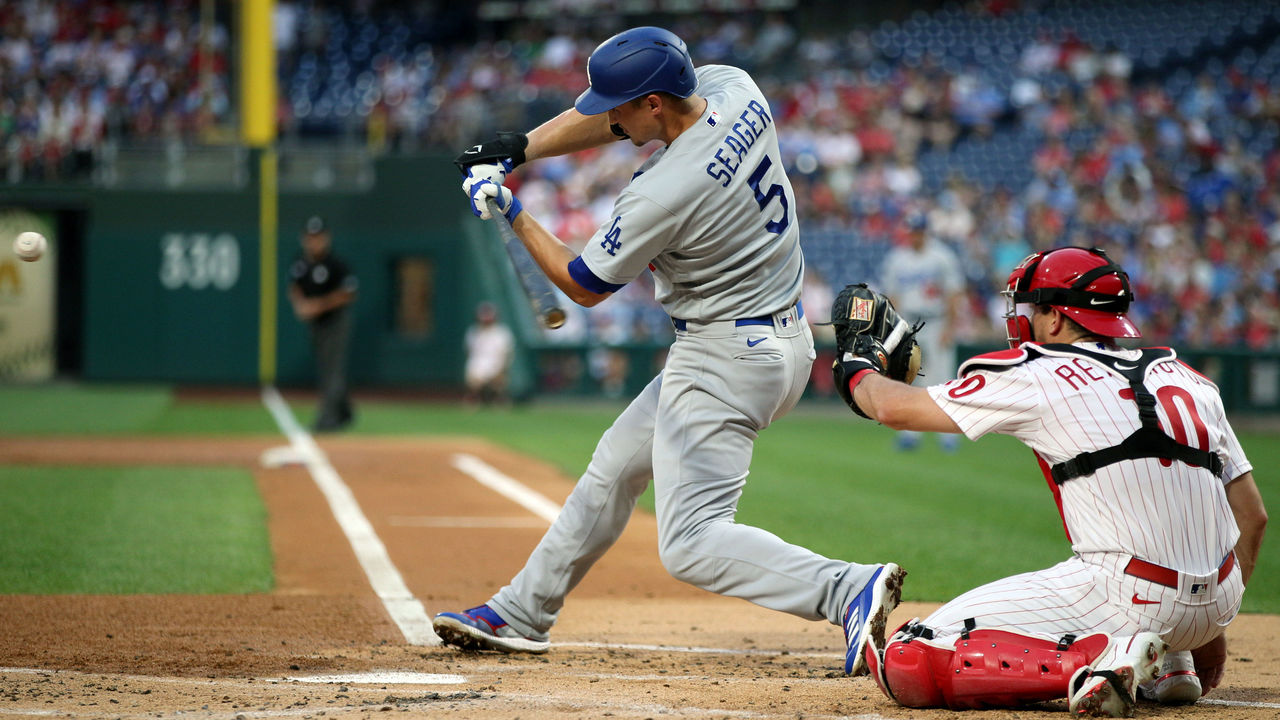 The club's flurry of signings, including that of starting pitcher Jon Gray, is perhaps not so different from the last time the Rangers shocked baseball and won the offseason by signing a high-profile Scott Boras client.
In December 2000, the Rangers agreed to a then-record $252-million contract with Alex Rodriguez, who was coming off a 9.5-WAR season as a 25-year-old with the Mariners.
Texas was coming off a losing campaign just as it is now, though not as pronounced. This past season, the Rangers used 26 rookies en route to 102 losses, underscoring how far this team is from relevancy.
Rodriguez's time in Texas was a reminder that baseball is the North American team sport least dependent on any one player for success. (Trout and Shohei Ohtani are a reminder of that in more recent times.)
The Rangers continued to be a losing team the next three years, even as Rodriguez hit 106 home runs during that span and averaged 9.0 WAR per season. Texas traded him to the New York Yankees following the 2003 campaign.
As good as Semien and Seager are, and as promising as the club's farm system is (it's ranked 11th, according to Baseball America, with 2020 No. 2 pick Jack Leiter's debut on the horizon), the Rangers are in a competitive AL West with a lot of ground to make up.
They were 29th in pitching WAR last year, ahead of only the Arizona Diamondbacks, and they don't have a pitcher in their projected rotation who recorded an ERA better than 4.51 last season.
Texas also ranked 24th in position-player WAR last season. It simply doesn't have a lot of proven, homegrown help to surround Seager and Semien.
Seager will turn 28 in April, and Semien is entering his age-31 season. The remaining peak years for the two may not line up with the Rangers' future contention window.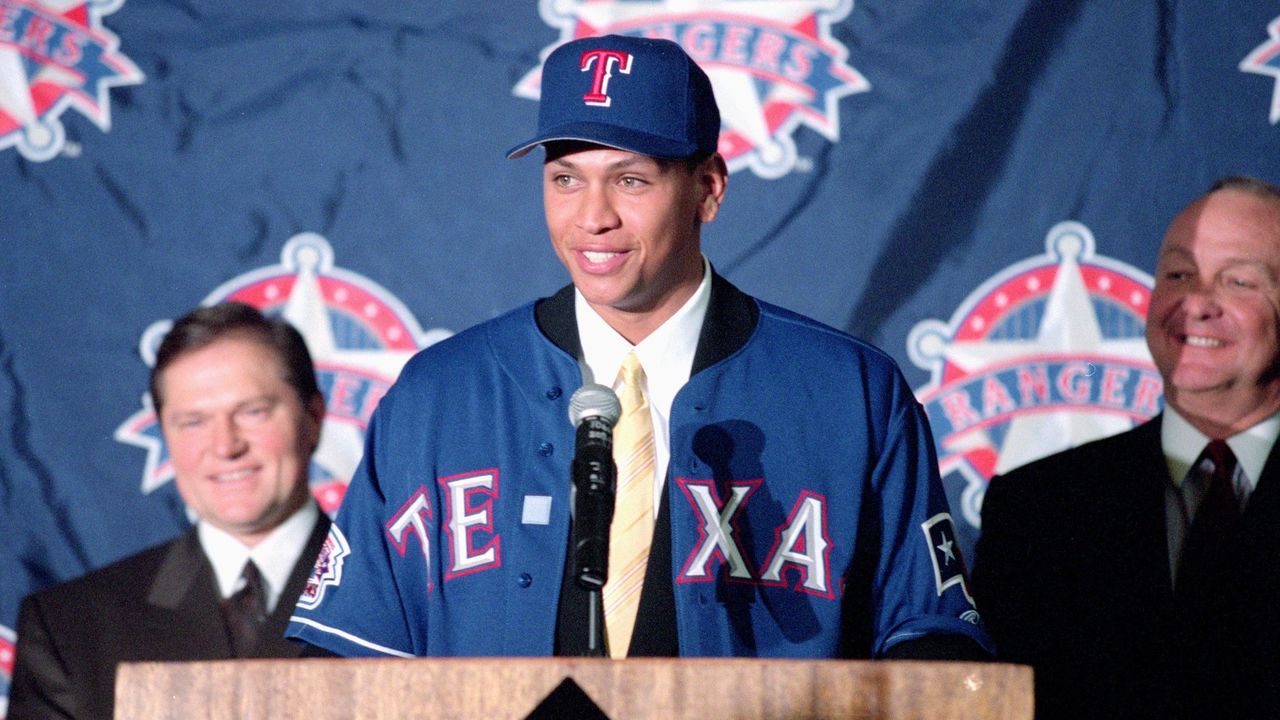 Seager is an elite hitter when healthy and has some of the best bat-to-ball skills in the game to go with surprising power, but guaranteeing him the seventh-biggest contract in MLB history seems like quite a premium. He has failed to reach 145 games played since 2017, has never hit 30 home runs nor driven in 90 runs, and hasn't eclipsed a 5.0 WAR season since 2017.
As for Semien, he could be hurt by his new home ballpark. He'll move from two environments that were favorable to power for right-handed hitters - Dunedin, Florida, and Toronto - to Globe Life Field, one of the more difficult places to launch home runs. Semien doesn't possess elite underlying bat speed or raw power, but rather he optimizes contact through hitting balls in the air.
There's no problem with teams spending money, but is this ownership group using its spending power at the right time? Throwing around that kind of money to improve to 70 wins from 60 is much less meaningful than using it to go to 90 wins from 80. It's difficult to believe ownership will be willing to spend half a billion dollars every offseason.
By the end of Rodriguez's third year in Texas, the Rangers' attendance fell from 2.8 million in 2001 to two million in 2003. The team went 11 years between playoff appearances from 1999 to 2010. For the sake of Rangers fans, hopefully the organization isn't repeating history by swinging for another ill-fated shortcut.
Travis Sawchik is theScore's senior baseball writer.
Comments
✕
The most interesting deals of the pre-lockout frenzy
  Got something to say? Leave a comment below!