2022 Baseball HOF: Controversial contenders trend downward
With the Baseball Hall of Fame's Class of 2022 announcement approaching, it's time to run down this year's candidates. Today, it's the ballot's most controversial names, whose stellar numbers come with significant baggage.
Barry Bonds, Roger Clemens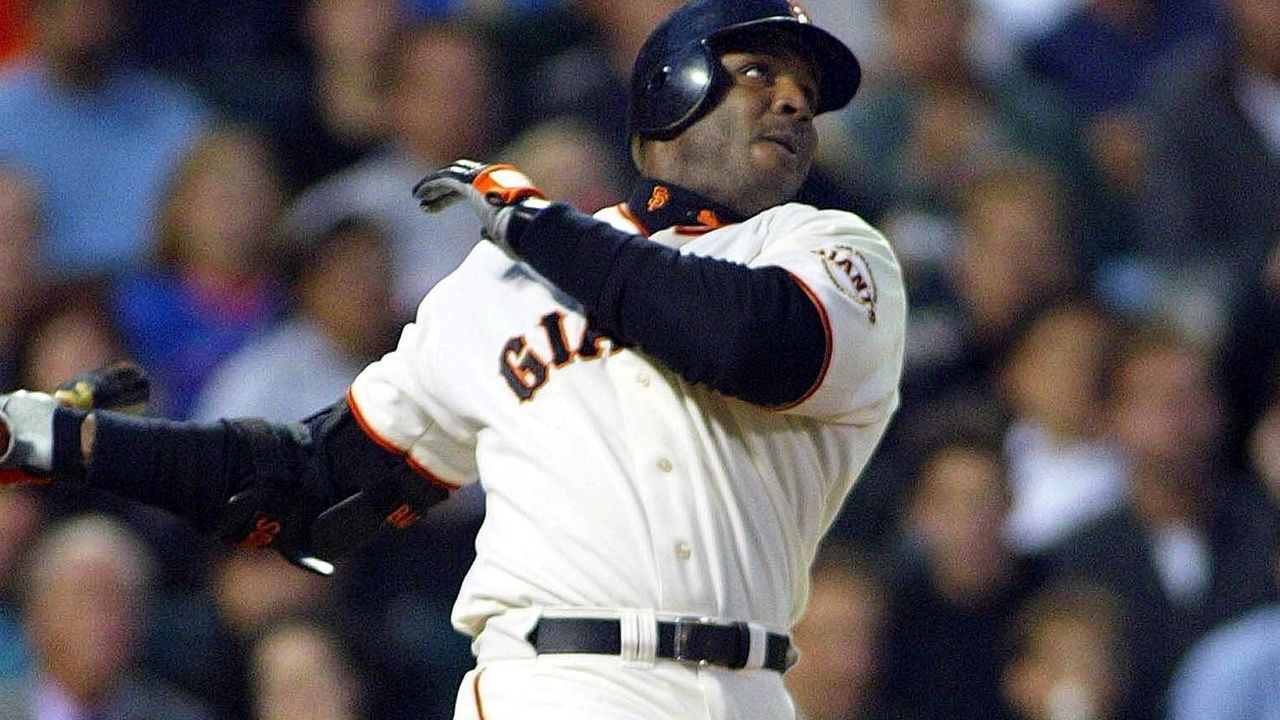 There's no need to dive too deep into the numbers because you know them by now. Bonds has a legitimate case as the greatest position player ever, and Clemens might be the greatest pitcher of all time. Today, rightly or wrongly, they're inextricably linked as the poster children of baseball's steroid era.
Now, in their 10th and final year on the BBWAA ballot, Bonds and Clemens' hopes of entering Cooperstown are seemingly hanging by a thread. Both are polling above the 75% mark on public ballots, but if you've followed their cases over the last decade you know this shouldn't inspire hope. Their early momentum was stopped abruptly in 2017, and members of the electorate are now so entrenched in their corners on this issue that it's virtually impossible for Bonds and Clemens to gain votes.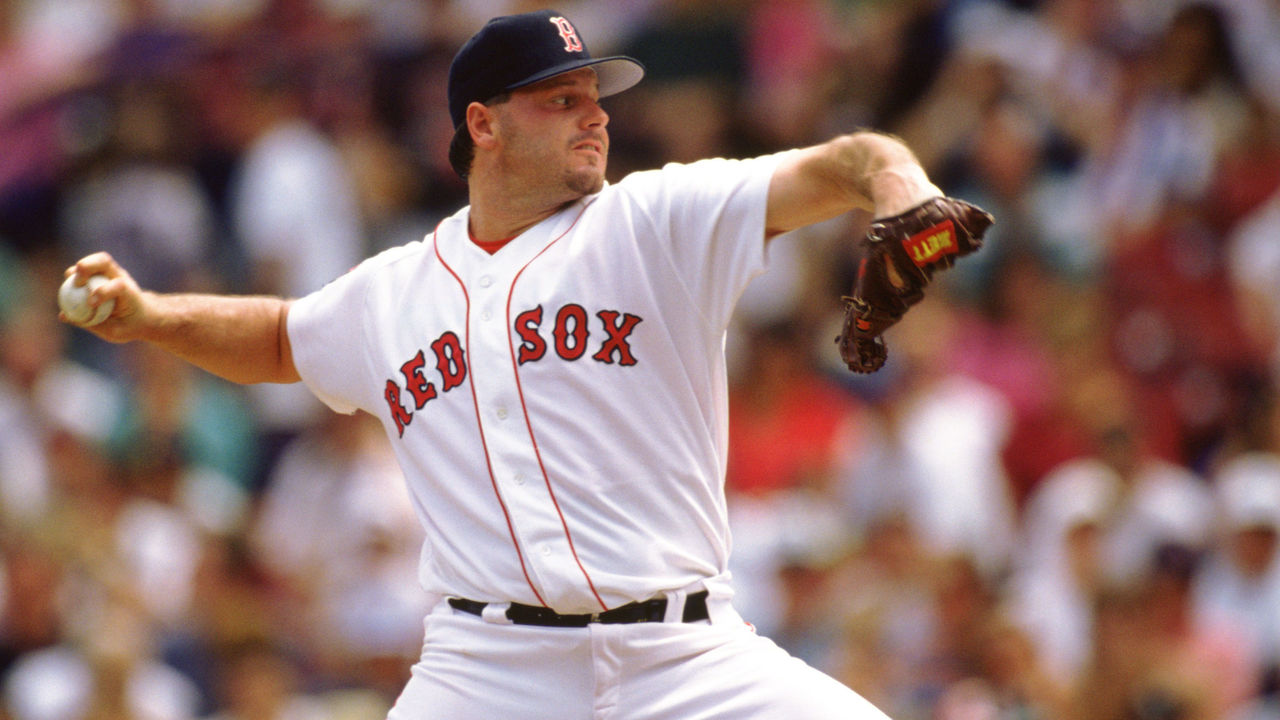 Candidates in their final year often pick up extra votes on their way out. That can sometimes vault players over the top, but Bonds and Clemens are going to need a miracle. Clemens has to flip 54 no votes to gain election, while Bonds needs 53. They've each gained three thus far, and their support traditionally declines once private ballots are counted. While there's no meaningful on-field reason to keep these two out - especially when the commissioner who turned a blind eye to steroids for decades is already in - it's just not happening.
Andy Pettitte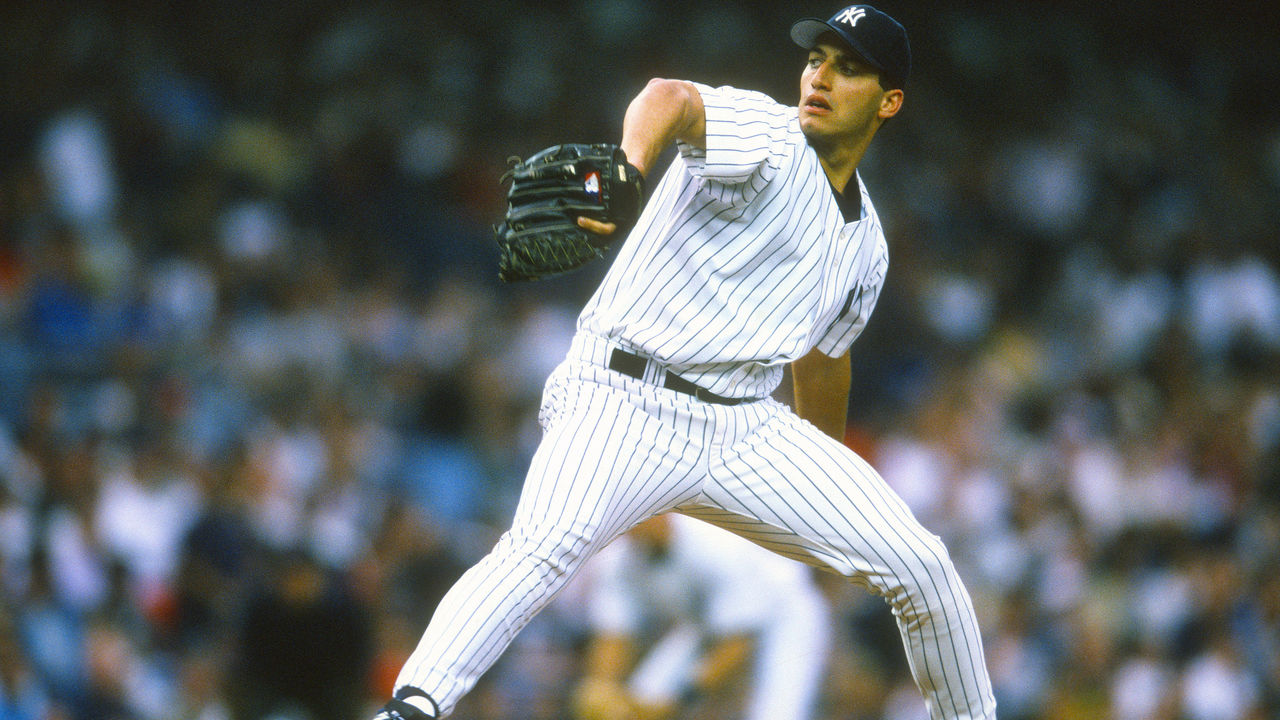 Position: SP
Teams: Yankees, Astros
JAWS: 47.2 (92nd at SP)
WAR: 60.2 (65th)
Year on ballot: 4th
| IP | W-L | ERA | WHIP | K |
| --- | --- | --- | --- | --- |
| 3316.0 | 256-153 | 3.85 | 1.35 | 2448 |
Pettitte has the Yankee charm on his side, and it's probably why he keeps hanging around. He never won a major award but he was a constant and consistent presence on the mound for most of his career and tops the Yankees' record books in many pitching categories. He crafted a stellar postseason resume, pitching in eight World Series - seven with New York and one in Houston - while winning four rings and earning 2001 ALCS MVP honors.
One likely reason he continues to flail away in no man's land is that his name was found in the Mitchell Report alongside other PED users. Pettitte admitted to using human growth hormone shortly after the report was released but said he only did it to try and speed up his recovery from an elbow injury in 2002 and never used any steroids.
Pettitte's specific case is an outlier. HGH, while a banned substance, is technically not a steroid, and he never tested positive once testing began in 2004. Statistically, he's far from a lock, which in some ways makes it easier to brush him aside if you're in the anti-substance camp. Even if that one incident never happened, Pettitte's Cooperstown credentials are questionable at worst, borderline at best.
Manny Ramirez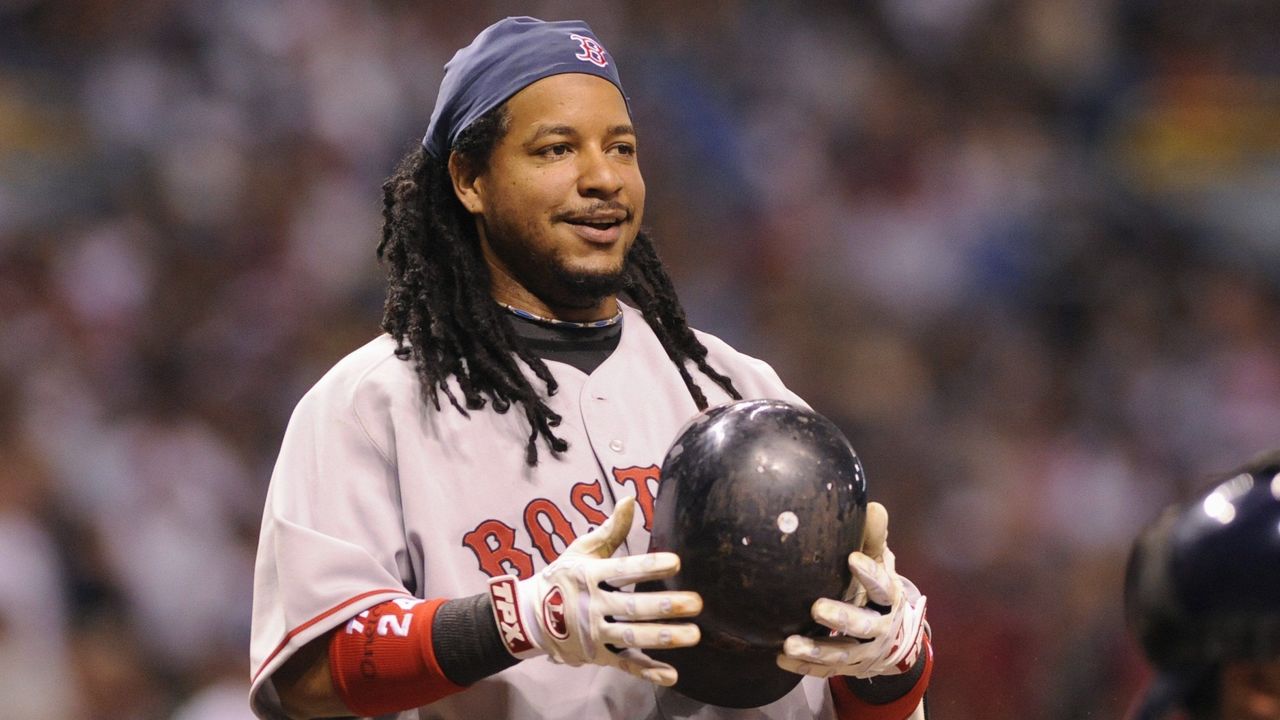 Position: OF
Teams: Cleveland, Red Sox, Dodgers, White Sox, Rays
JAWS: 54.6 (10th at LF)
WAR: 69.3 (8th)
Year on ballot: 6th
| GP | BA | OPS | H | HR | RBI |
| --- | --- | --- | --- | --- | --- |
| 2302 | .312 | .996 | 2574 | 555 | 1831 |
When Manny wasn't busy being Manny, he was a destroyer of baseballs. One of the most dangerous hitters of his generation, Ramirez was an integral piece of pennant winners and champions in both Cleveland and Boston, won nine Silver Sluggers, and ranks 11th all time in slugging and 15th in homers. Without the drugs, he'd have been in by now.
Ramirez differs from the other PED-linked players in that he tested positive under MLB's program twice. After his second in 2011, he chose to retire. Being suspected of drug use during the sport's pre-testing era is a very different category; as a known PED user who was caught breaking rules, it's understandable why voters continue to shy away.
Curt Schilling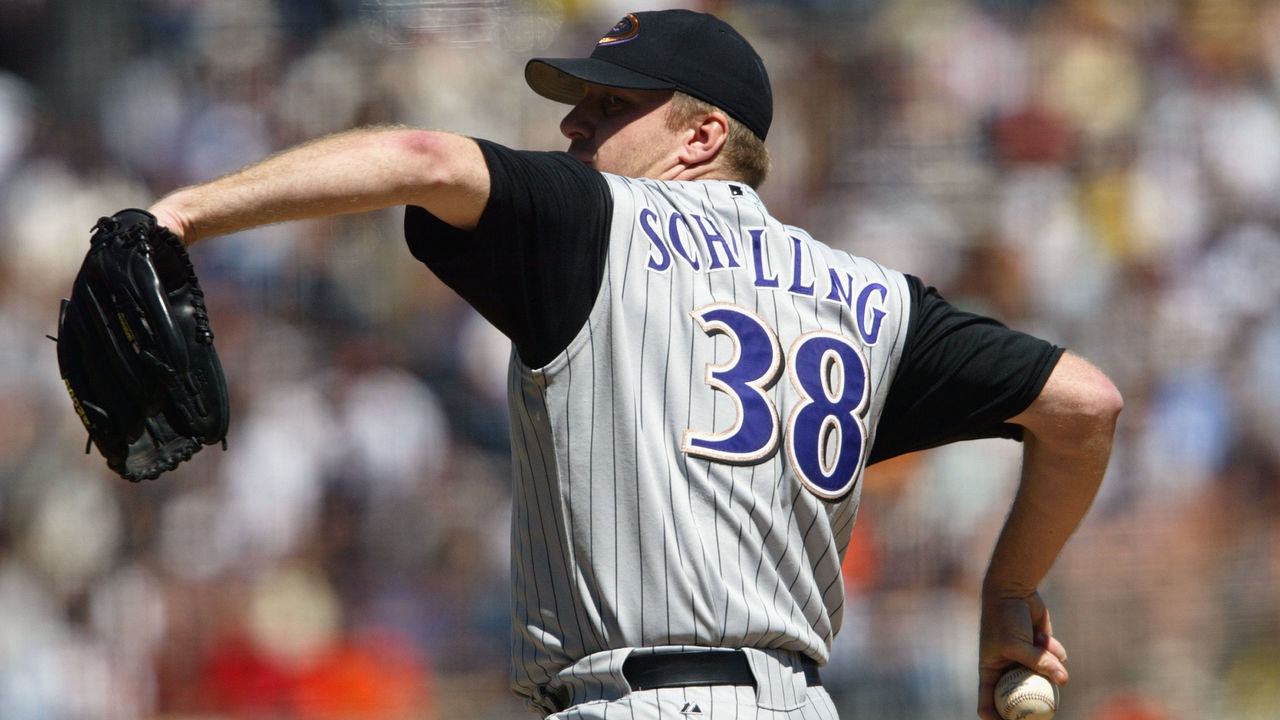 Position: SP
Teams: Orioles, Astros, Phillies, Diamondbacks, Red Sox
JAWS: 64.0 (28th at SP)
WAR: 79.5 (26th)
Year on ballot: 10th
| IP | W-L | ERA | WHIP | K |
| --- | --- | --- | --- | --- |
| 3261.0 | 216-146 | 3.46 | 1.14 | 3116 |
As he comes up to his 10th year on the ballot shrouded in controversy, it's worth noting that from a baseball standpoint Schilling probably should have been elected years ago. He's in the 3,000-strikeout club, had multiple 300-K seasons, and was one of the most dominant postseason pitchers ever. He probably would own a Cy Young or two if not for his teammate in Arizona, Randy Johnson. On a statistical level, his case seems rather easy.
But Schilling the person complicates matters. Many voters had overlooked his off-field behavior and disturbing sociopolitical beliefs until last December when he began sharing conspiracy theories suggesting the 2020 presidential election result was fraudulent. His public support of the Jan. 6 insurrection pushed most of his remaining support away, with some members reportedly asking the Hall about rescinding their votes.
After crossing 70% without getting in last January, Schilling asked the BBWAA to remove him from the ballot; both the writers and Hall denied the request. As of this writing, he's lost 22 votes and, barring a wild surge on election day, won't be going in. There are many issues with the Hall's character clause - it was, after all, written by an ardent segregationist - but writers have clearly chosen to invoke it here.
Sammy Sosa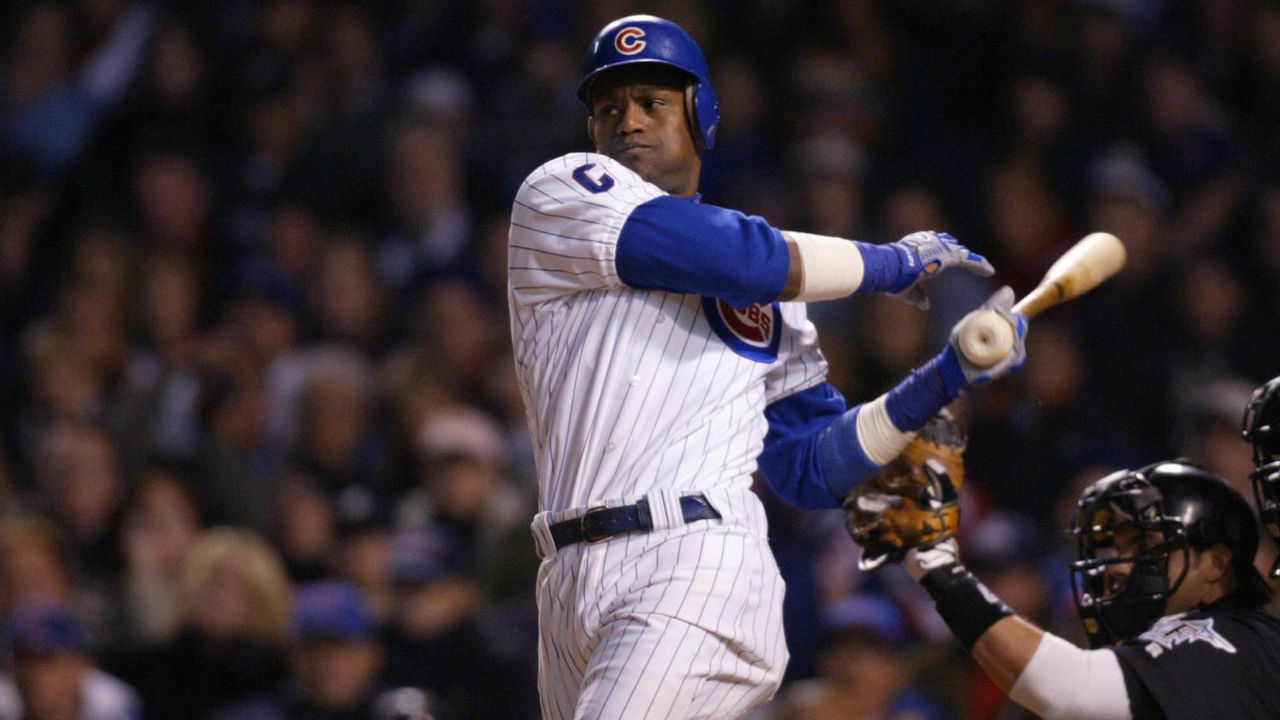 Position: OF
Teams: Rangers, White Sox, Cubs, Orioles
JAWS: 51.2 (18th at RF)
WAR: 58.6 (22nd)
Year on ballot: 10th
| GP | BA | OPS | H | HR | RBI | SB |
| --- | --- | --- | --- | --- | --- | --- |
| 2354 | .273 | .878 | 2408 | 609 | 1667 | 234 |
Sosa's home run prowess and million-dollar smile made him one of the most beloved players of the 1990s. But his supposed connections to PEDs have left him on the outside of Cooperstown and well behind his contemporaries with similar steroid issues. Why is that?
A solid if unspectacular outfielder who turned in a couple of 30-30 campaigns early in his career, Sosa broke out during the great home run chase of 1998. His 66 homers were second to Mark McGwire, but Sammy bested Big Mac for NL MVP by taking the Cubs to the playoffs. Sosa hit 60 homers three times, twice led the league in long balls, and had nine straight 100-RBI seasons. He's also in the very exclusive 600-homer club.
Sosa's controversies, however, are many. Off the field, there was a 1991 domestic violence allegation that has often been overlooked. At the ballpark, there was a suspension for using a corked bat, a messy breakup with the Cubs after he left Wrigley Field before the 2004 season finale ended, and of course, the steroids. Sosa reportedly tested positive in the anonymous 2003 test for which no players were punished and was never suspended after MLB began testing in 2004. He testified before Congress in 2005 and said he never took PEDs but was never charged with perjury.
Even without a positive test under MLB's testing program, Sosa's never sniffed election in his 10 years on the ballot. It seems odd that he's being held to a different standard than his contemporaries. Sosa had some weaknesses as a player, but he's vitally important to the story of baseball and reached the thresholds a power hitter usually has to clear for induction. He'll finally cross the 20% mark in his final year; that it took so long just to get to this point is a disservice to his legacy.
Omar Vizquel
Position: SS
Teams: Mariners, Cleveland, Giants, Rangers, White Sox, Blue Jays
JAWS: 36.2 (42nd at SS)
WAR: 45.6 (30th)
Year on ballot: 5th
| GP | BA | H | HR | RBI | SB | TZR |
| --- | --- | --- | --- | --- | --- | --- |
| 2968 | .272 | 2877 | 80 | 951 | 404 | 130 |
Vizquel's taken the biggest hit among returning candidates thus far, largely because of domestic violence and assault allegations coming to light. From a baseball standpoint, the myth surrounding his career also appears to have burst.
During his career, Vizquel was regarded as the AL's version of Ozzie Smith. There's no denying he was a great defensive shortstop - 11 Gold Gloves count for something - but the metrics show he wasn't at the truly elite level. Vizquel ranks 16th among shortstops in fielding runs and posted negative total zone runs numbers in two of his Gold Glove-winning seasons. Additionally, Vizquel's bat doesn't compare to Smith's, even when accounting for both of their shortcomings.
Still, Vizquel climbed to 49.1% last year on the backs of more senior voters, and that climb would have continued if not for the allegations against him. Last December, after some votes had already been cast, an investigation by The Athletic's Katie Strang and Ken Rosenthal into domestic violence allegations from Vizquel's second wife, Blanca, contained horrific details of several alleged incidents. In August, an autistic former bat boy for the Double-A Birmingham Barons sued Vizquel, then the Barons' manager, for sexual harassment, saying Vizquel exposed himself to the bat boy in the shower. The White Sox (Birmingham's parent team) suspended Vizquel with pay before firing him, and he's still under an MLB investigation.
The majority of votes Vizquel received last year were submitted before the allegations came to light. This year, even more voters have jumped ship; he's known to have lost 42 votes already and now sits at 10.9% on public ballots. Vizquel's Hall of Fame dreams are all but over.
Comments
✕
2022 Baseball HOF: Controversial contenders trend downward
  Got something to say? Leave a comment below!