Tracking history: The important MLB milestones to watch in 2023
The 2023 MLB season promises to be memorable for many star players seeking to build upon their career numbers. Retiring Detroit Tigers star Miguel Cabrera didn't waste time padding his stats, tying Ichiro Suzuki for 24th on baseball's all-time hits list with his Opening Day double.
Of course, Miggy's hardly the only player on pace to make some personal history this season. Let's take a look at some of the biggest individual milestones to watch in 2023.
Offensive milestones
2,000 career hits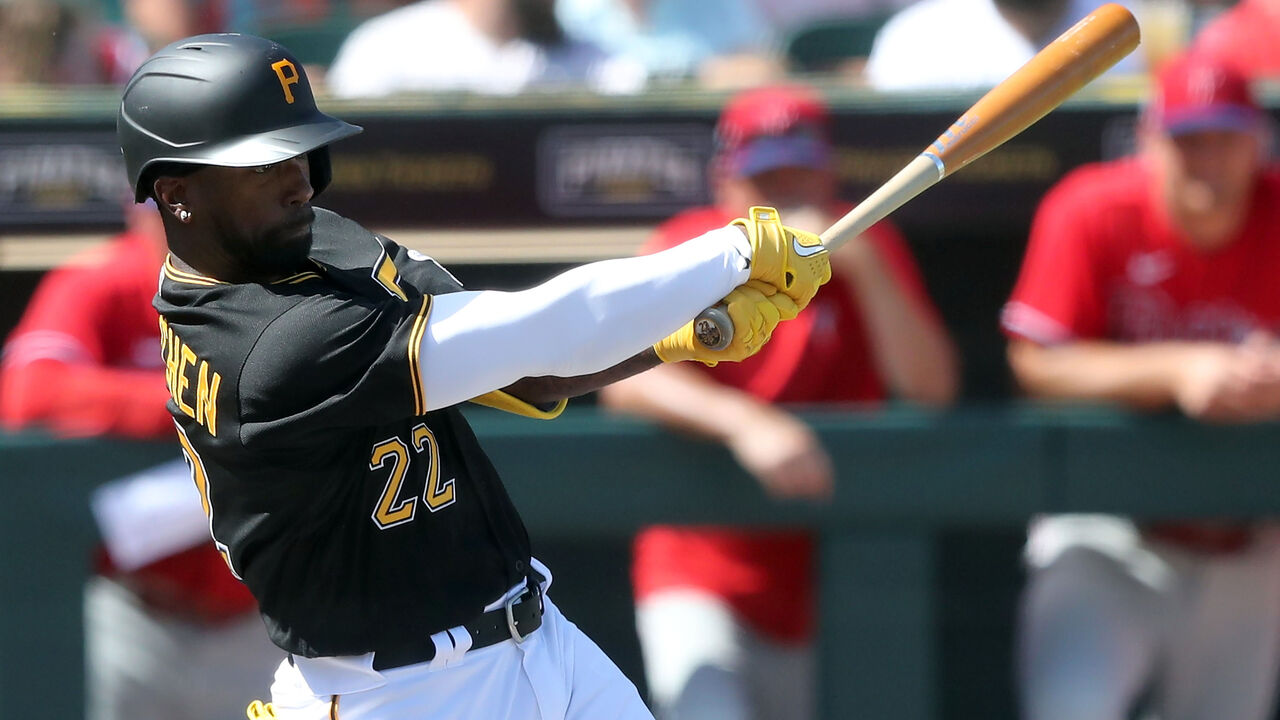 Several longtime stars should be able to celebrate reaching this milestone in 2023. Andrew McCutchen, who'll appropriately notch his 2,000th hit in a Pittsburgh Pirates uniform, enters the season 51 hits shy of the mark. Another former MVP, Jose Altuve, is 65 shy, although his quest has been delayed by a broken thumb. As long as Altuve's rehab goes smoothly, he should have no trouble getting there later this year.
Others within 100 hits of the 2,000 mark include Arizona Diamondbacks third baseman Evan Longoria (118), Chicago White Sox infielder Elvis Andrus (one), and Los Angeles Dodgers star Freddie Freeman (95).
Steady Freddie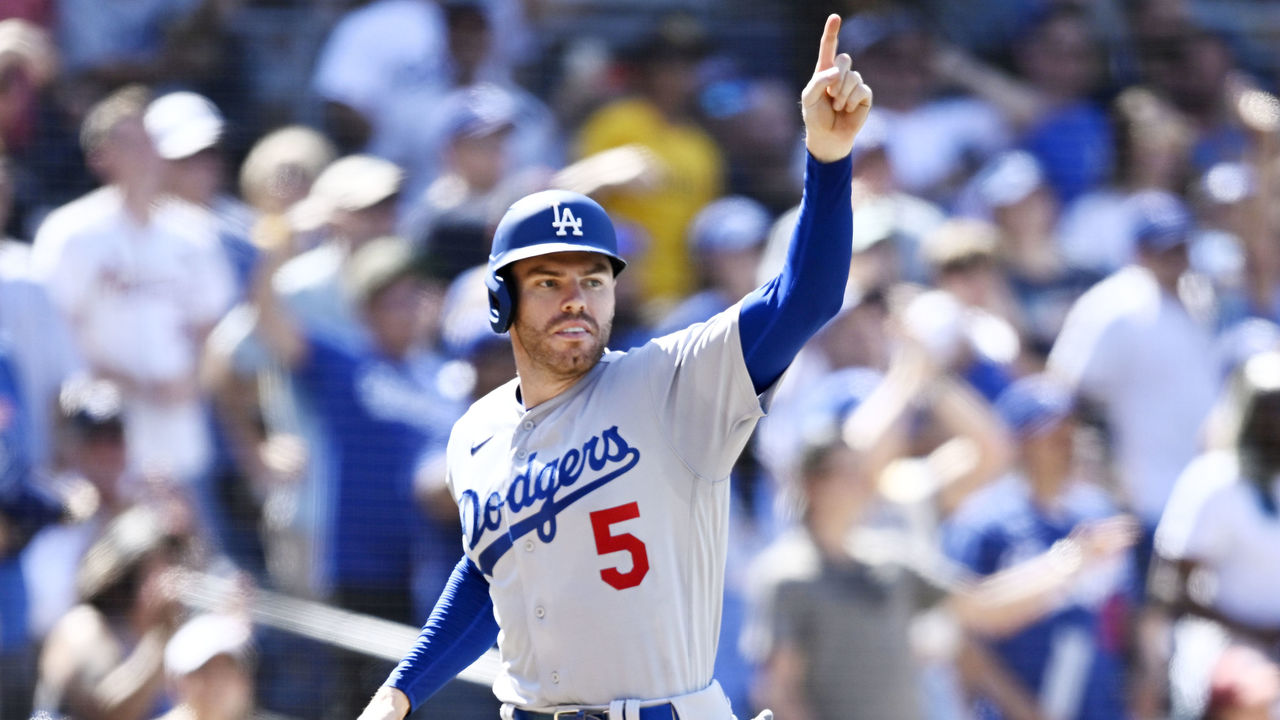 Speaking of Freeman, his milestone watch doesn't end at 2,000 hits. The 33-year-old is also eight home runs away from 300, a mark he might breeze by before April is done. Freeman's career slash line is worth watching, too, as another big season could push his lifetime average above .300 and career OPS above .900. He enters 2023 with a lifetime .2983 average and .895 OPS, ranking sixth and eighth, respectively, among active players.
Miggy's farewell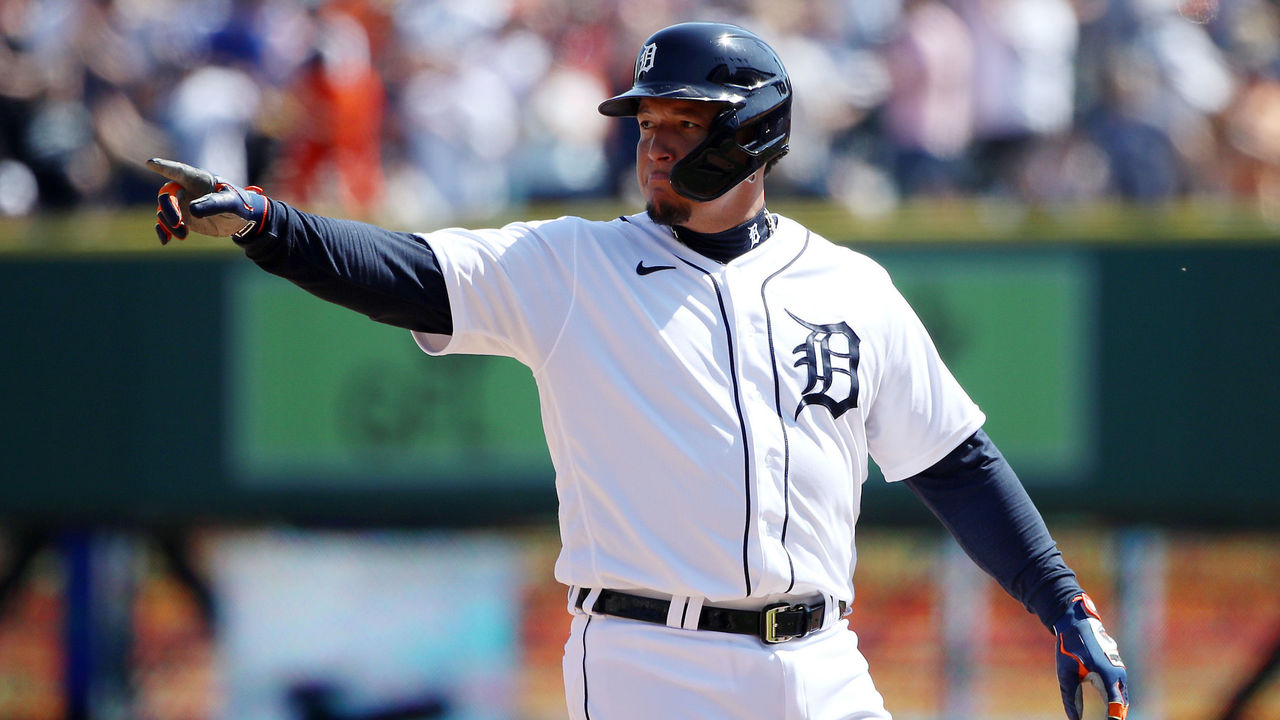 The baseball world will say goodbye to Cabrera in 2023, but he'll keep padding his Cooperstown credentials before walking away in October. The most imminent milestone for Miggy is passing Ichiro with his next base hit. Here are some other numbers he's gunning for in his final season:
Opening Day was Cabrera's 2,700th career game. Assuming he plays every day with zero postponements, he'll become the 25th position player in MLB history with 2,800 games played when the Tigers host the Los Angeles Angels on July 25.
A 97-hit season would be enough to pass Cal Ripken Jr. and finish with the 16th-most hits in MLB history. Unfortunately, Cabrera might be hard-pressed to get the 155 hits needed to catch Nap Lajoie for 15th.
Cabrera's close to entering the top 15 in both extra-base hits and total bases. He needs just five of the former to catch fellow Tigers legend Ty Cobb and another 19 total bases to tie Ken Griffey Jr. in that category.
He needs just 53 RBIs to hit 1,900 - a figure only 11 others have reached. This isn't unreasonable, as Miggy had 43 RBIs in 2022. Cabrera is 13 back of Mel Ott for 13th place and 32 behind Cap Anson for 12th.
Other offensive milestones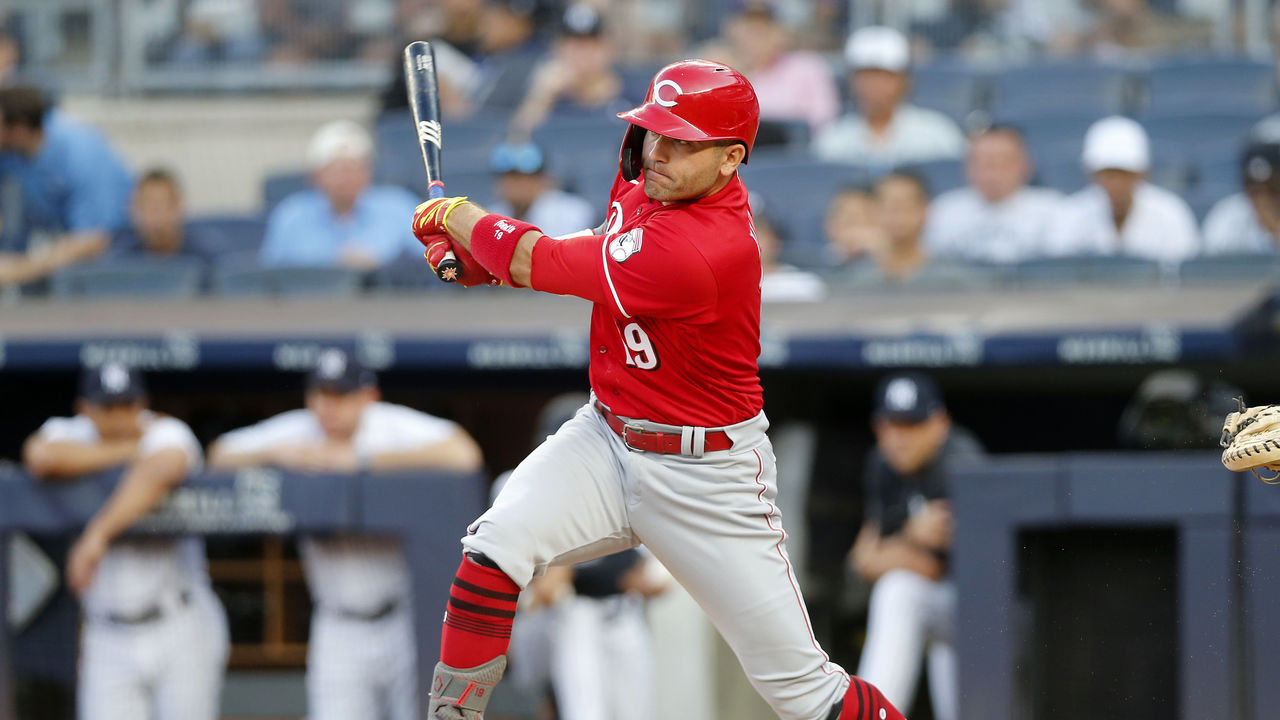 Once Joey Votto returns from his rehab, he'll need only eight homers to reach 350 for his career.
Nolan Arenado's first homer of 2023 will be the 300th of his career. Others closing in on 300 long balls include McCutchen (13) and Bryce Harper (15).
Kyle Schwarber entered 2023 needing just one round-tripper for 200. Altuve (eight), Jose Ramirez (eight), and Francisco Lindor (16) should also get there this year.
Notable players within 100 hits of 1,000 for their careers who should reach the mark in 2023 include Kris Bryant, Wil Myers, Javier Baez, Carlos Correa, and Tim Anderson.
Arenado and Giancarlo Stanton both sit 29 RBIs shy of 1,000.
It's probably not something Nelson Cruz is looking forward to, but we're obliged to mention it: Cruz is 130 Ks away from becoming the eighth hitter in baseball's 2,000-strikeout club. He's also 12 away from 15th-place Fred McGriff.
Pitching milestones
Strikeout kings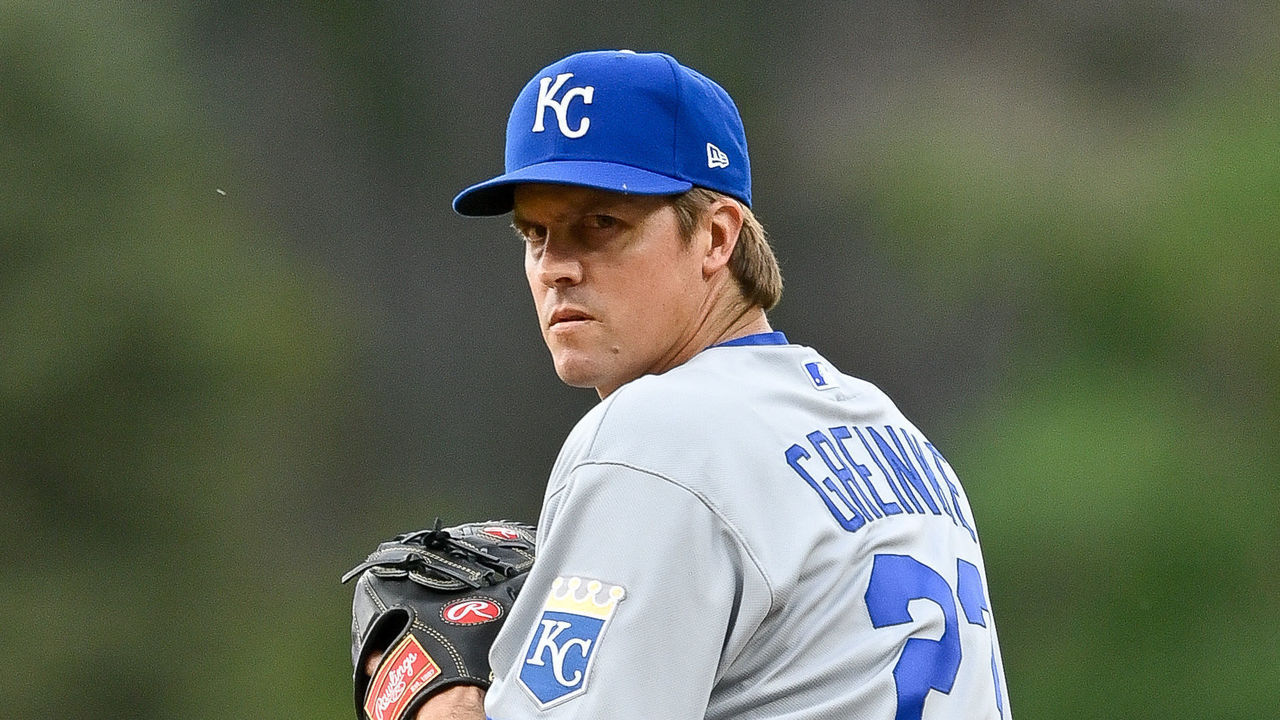 The 3,000-strikeout club could gain at least one more member before 2023 is out in Zack Greinke, who's just 114 away from the milestone. But this isn't a lock for Greinke just yet. The 39-year-old's strikeout numbers declined rapidly last year, as he tallied only 73 over 26 starts while posting a career-low 4.8 K/9 rate. Greinke's pursuit of 3,000 might be one of the few reasons to watch the Kansas City Royals this year.
Clayton Kershaw's 3,000-K watch is on, although he's a long shot to get there this year as he's 193 away. If he reaches that mark, it'll be very late in the year - but considering Kershaw hasn't made more than 22 starts in a season since 2019, a more reasonable goal for the Dodgers icon might be getting to 2,900 Ks this year and moving the 3,000 watch into 2024.
New York Mets co-aces Max Scherzer and Justin Verlander will have some more strikeout milestones in sight. The teammates started their seasons sitting 13th and 12th, respectively, on the all-time list. Verlander, whose Mets debut will be delayed by a shoulder issue, came into 2023 holding a 5-K advantage before Scherzer overtook him on Opening Day. Both future Hall of Famers are less than 200 strikeouts back of 10th-place Greg Maddux and, health permitting, should pass both him and 11th-place Phil Niekro this year.
Winning numbers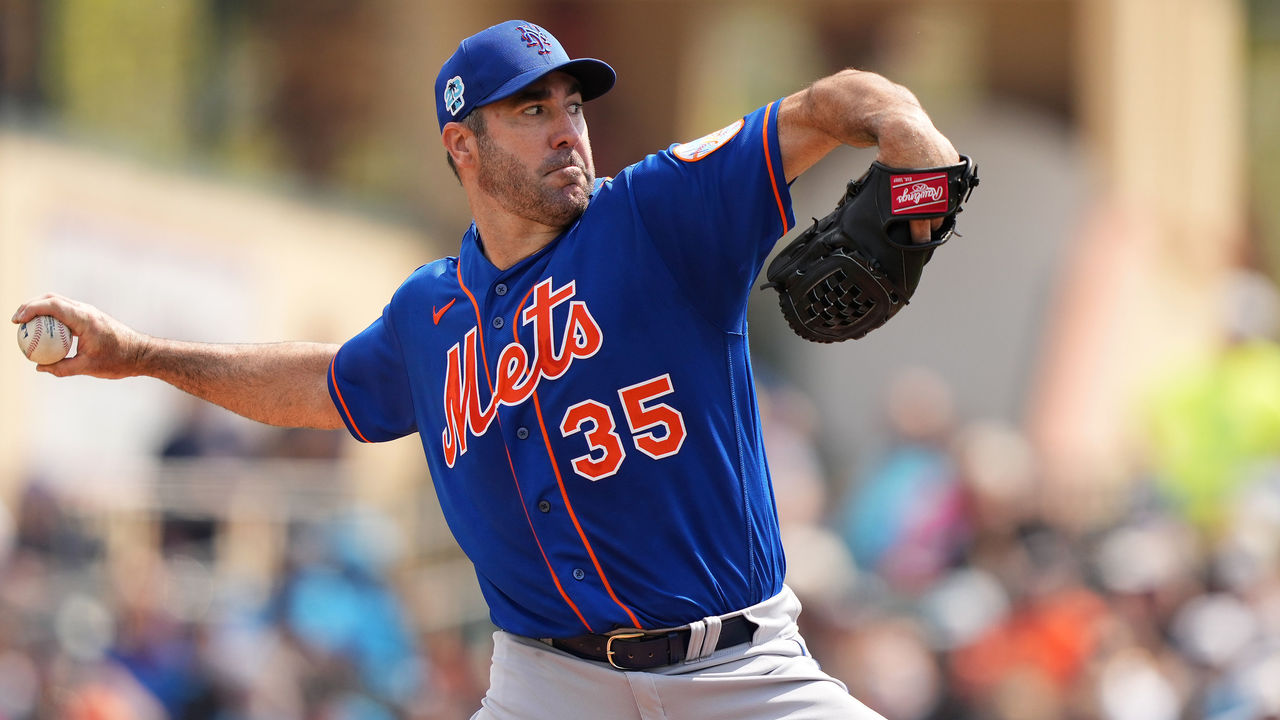 Pitcher wins don't hold the meaning they used to, but it's still fine to appreciate them as milestones. That's why we'll celebrate Verlander when he notches his sixth win of 2023, putting him into the 250-win club. Wins are an incredibly flawed metric, but a starter reaching 250 in this era of specialized pitching and elite bullpens is worth applauding. Verlander can also tie Gus Weyhing for 40th place with another 20-win season.
Other win milestones include Kershaw being three wins shy of 200 and retiring St. Louis Cardinals great Adam Wainwright sitting five away from that mark. Miami Marlins veteran Johnny Cueto is seven wins away from 150.
Workhorses rule
Though Verlander's starting his season on the injured list, we'll have a chance to celebrate his incredible longevity if and when he makes his 18th start of 2023. That outing will be start No. 500 for his career, a milestone that only one other active pitcher (Greinke) has hit. For perspective, Verlander's rotation mate Scherzer - another hurler who's defying age - will have to make 30 starts in each of the next two seasons just to have a shot at No. 500 in 2025. There's a decent chance Verlander is this club's final member.
Other pitching milestones
Some 23 pitchers are within striking distance of 1,000 career Ks this year. The most notable is veteran Mets reliever David Robertson, for a very specific reason. With another 21 Ks, Robertson will join an especially exclusive group of primary relievers (minimum 90% of GP in relief) with 1,000 career strikeouts, per StatHead. Of Robertson's 732 big-league appearances, just one was a start - and even then, he was working as an opener.
Kershaw and Wainwright are two and 10 starts, respectively, shy of 400, a testament to their longevity. Greinke will jump into 40th place on the starts list this year if health permits.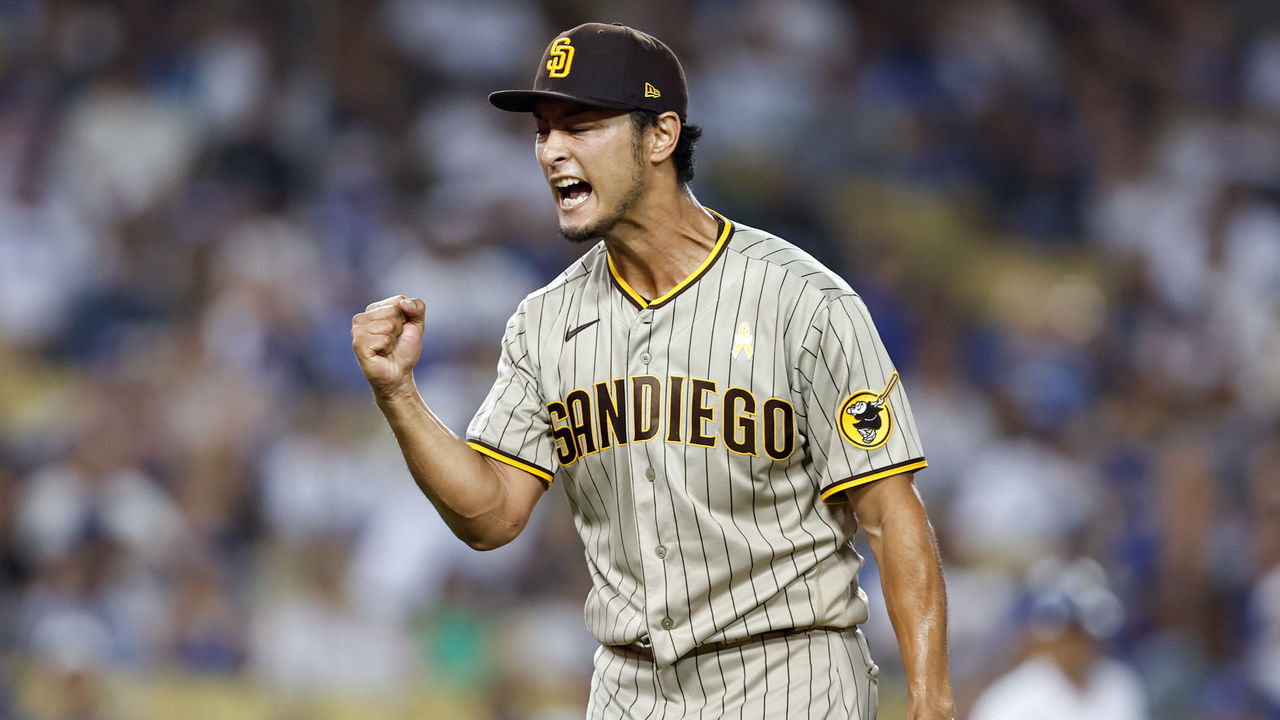 Yu Darvish needs five wins to join Hideo Nomo as the only Japanese-born pitchers with 100 career MLB victories.
Former All-Star closer Aroldis Chapman sits 33 appearances away from his 700th career game. Veteran sidearmer Joe Smith, who's currently a free agent, needs 34 outings to reach 900, a number only 26 pitchers have reached.
New York Yankees ace Gerrit Cole, last year's strikeout champion, started his season 70 Ks away from 2,000. He's now just 59 shy of the milestone after his 11-strikeout Opening Day performance. Cole needed 10 starts to notch 70 Ks in 2022; if he's following that trajectory again this season, we can expect to be on 2,000 watch in mid-May.
Craig Kimbrel and Kenley Jansen, two of this generation's best closers, can enter the 400-save club early in 2023. Kimbrel, now with the Philadelphia Phillies, is six saves shy of the mark, while Jansen, closing for the Boston Red Sox, is nine back. Both could also pass sixth-place Billy Wagner on the all-time list later this season.
Comments
✕
Tracking history: The important MLB milestones to watch in 2023
  Got something to say? Leave a comment below!