Josh Donaldson on playing future, Blue Jays tenure, and more
John Fisher / Getty Images Sport / Getty Images
There's no denying that Josh Donaldson will go down as one of the best players of his generation. For a span of nine years, from 2013-21, only Mike Trout produced more fWAR among MLB position players. Donaldson truly became a superstar in 2015 after joining the Toronto Blue Jays, winning the AL MVP and helping the franchise snap a 21-year postseason drought.
But Donaldson, who turns 38 in December, is nearing the end of his playing career. He's coming off a season in which he battled injury, posted a .667 OPS - the worst since his 14-game debut campaign - and was released by the New York Yankees in August. However, he latched on with the Milwaukee Brewers down the stretch and was able to earn a spot in their playoff lineup.
Donaldson, who's now a free agent, spoke with theScore about a variety of topics, including his playing future and his time with the Blue Jays.
This interview has been edited for length and clarity.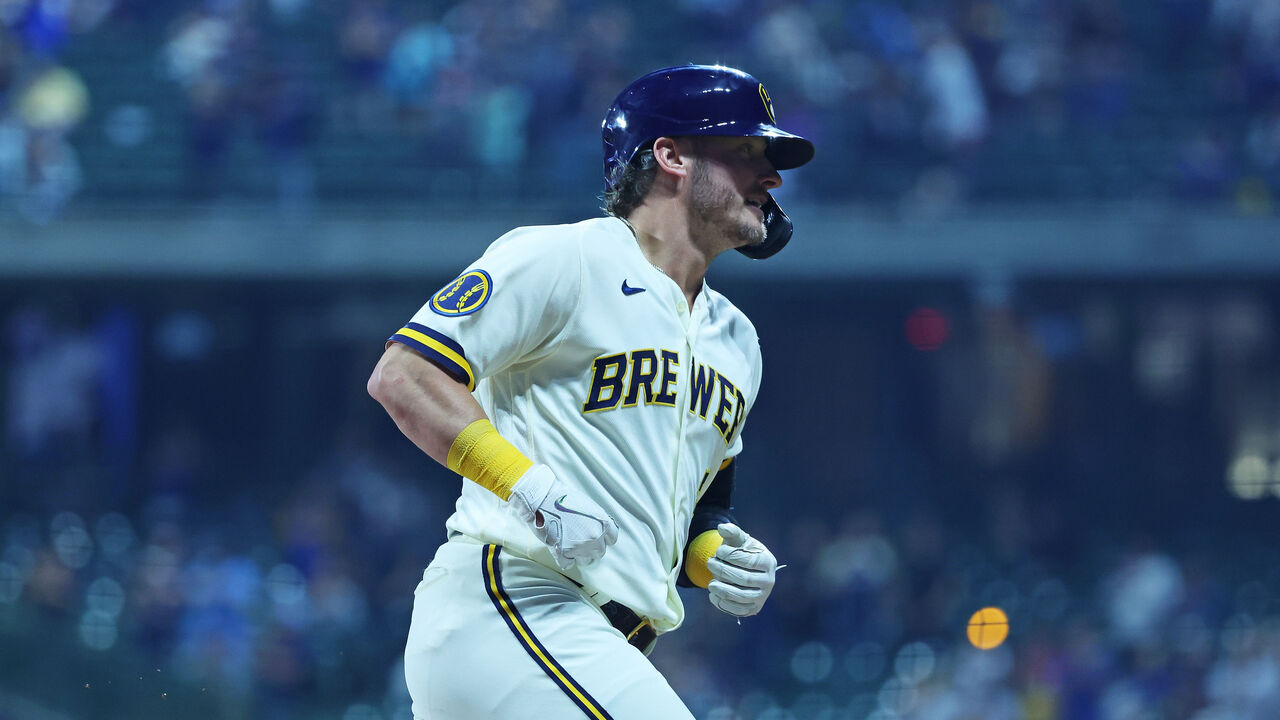 theScore: How's your offseason going? What keeps you busy?
Donaldson: I like to play golf, and I have two children now that like to keep me busy. I have a fiancée that likes to tell me what to do. Those are just a few of the things. I don't really have time for much more.
How are you feeling physically?
Donaldson: I felt like towards the end of the year, when I was able to get back out there, I felt good. I felt very energetic and excited to go out there and play. My body felt really good when I went over to Milwaukee. I responded really well to my calf injury for what they told me the severity was. In about five or six days I was able to start running around and getting strength and mobility. Even the doctors said "we really can't explain how you're able to run after six or seven days."
Are you planning to keep playing in 2024?
Donaldson: I think at the end of the day it just depends on the situation. If it's a situation that I feel (comfortable in) then I'm definitely up for playing one more year. But I think after this upcoming season, that would be my last season no matter what. I would like to play one more year and go out on a good note and then that'd be it.
Would joining a contender be a requirement?
Donaldson: For me to believe that the team has a chance to contend, I wouldn't say that everybody has to have the thought of that team contending. I would definitely want to feel like the team has a chance to win.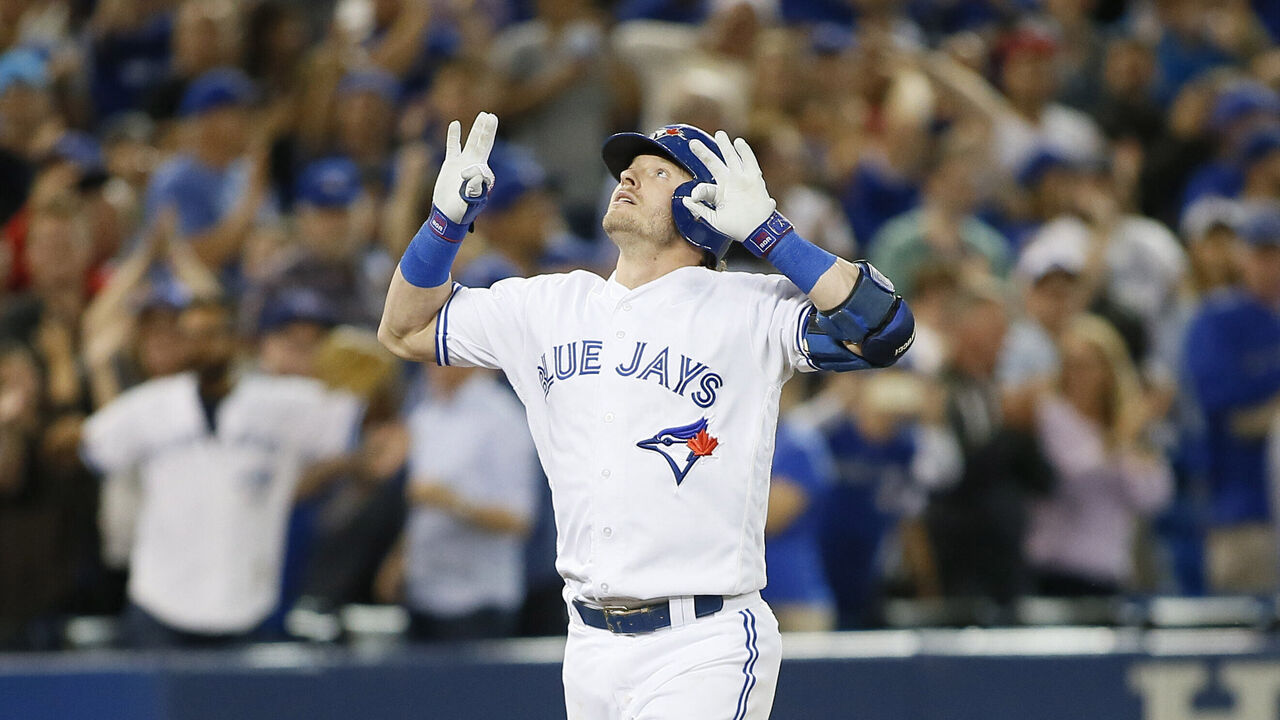 Nine years ago, the Blue Jays pulled off a monumental trade to land you from Oakland. How did you find out about the deal and what was your initial reaction?
Donaldson: I remember I was playing video games and watching some Golf Channel. I had my phone on silent and then all of sudden I had 150 messages, a bunch of missed calls. The first text I saw was "TRADED?" And I was like, "Oh crap." Then I look and see, "traded to the Blue Jays." And then I saw all the calls from (the Athletics) trying to reach out to me to let me know I've been traded. I called Billy Beane back and we had a discussion, and we talked about it and he said, "yeah, we traded you to Toronto."
My first thought was we had a good group in Oakland, a good group of guys that we all enjoyed being around each other. A lot of us came up through the minors together. So, dang, that sucks I'm not gonna be with those guys anymore. But then my second thought was, OK, I'm gonna have Jose Bautista, Edwin Encarnacion, Russell Martin, Jose Reyes at the time, some dudes in the lineup. This is gonna be sick.
What were your expectations for the city of Toronto?
Donaldson: I didn't really know. I had been there for a couple short stints as a visiting player. Always loved it, felt like it was a very clean city and the people were nice. I don't think they were drawing great (crowds) for the years that we went there. And then when I got there, talking to (general manager at the time Alex Anthopoulos), talking to others, they said, "if you guys win, this place is gonna go nuts." They're just itching for a team to win and the city will go on fire if you guys win.
Sure enough, the first half of that season it was still half-filled stadiums, every now and then we'd get them to sell out. And then I just remember the game of David Price's first start. It was a sellout and I just remember going into the clubhouse that day. We had David Price, Troy Tulowitzki, LaTroy Hawkins, Mark Lowe, Ben Revere on top of all the guys we already had. I remember walking in, Drake music playing, I had goosebumps seeing the guys that were in the locker room.
We had a chance to win it all. And we felt like we had the chance and we let it go. That's baseball. That team was special, it was special to be a part of. It was exciting to see how the dynamic of the city of Toronto itself changed just throughout the midst of one season. In 2016 it was packed houses every night. In '17 it was packed houses until September. So it was great.
Despite how great those '15 and '16 teams were, does it still leave a bitter taste in your mouth to ultimately come up short?
Donaldson: I don't know if bitter is the right word, but there's definitely some what-ifs. I think every year that I've been eliminated (in the postseason), the team went to the World Series except for one year.
Now that time has passed since the '15 and '16 teams I think some of the best compliments that I get from former opponents was "dude, we had nowhere to go in that lineup. It was hell either trying to call a game against you guys or pitch against you guys. There was just no avenue where we could wiggle around." I just remember feeling that way being on the Blue Jays, they had nowhere to go. When you know that, and they know that, obviously our team was special.
Not saying that we took anything for granted because we didn't, we went and laid it on the line. But man, if we could've caught this break, or made this happen, it definitely sticks in your craw a little bit. We definitely felt we had the team to win it, we just weren't able to accomplish that.
Hypothetically, would you consider a reunion with the Blue Jays in free agency if that opportunity presented itself?
Donaldson: Yeah, definitely looking forward to seeing if they reach out. That would definitely be something that I would be interested in doing. That's just where I've always felt like it was home for me. My fiancée, she's from Toronto. Our kids are half-Canadian. Her family is all up there, which would be great for them to be able to be around all year long. For me, that would be the tip of the iceberg, which would be great and we'll see what happens.
What did you make of MLB rule changes this past season with the pitch clock and eliminating the shift?
Donaldson: I think (eliminating the shift) was pretty good. For left-handed hitters, it definitely affected the game. For the pitch clock, I thought it was great. As a hitter there were definitely times I felt rushed. If it was up to me, versus it being 20 seconds with a guy on base and 15 seconds with nobody on, I would just try and do a blanket 17 seconds for both, just because you get (in the box) and one time it's this, once you take a pitch now it's different. You can kind of get lost. I felt like I was definitely very conscious of it this year to where I didn't want to get a strike called on me, which, as a hitter, you don't want to be conscious of anything except for hitting.
Have you thought about what you would eventually want to do in your post-playing career?
Donaldson: That's been brought up to me over the last year. I don't really know. Just for the people who have asked me about staying in baseball and wanting to be in baseball, or wanting me to stay in baseball, there will be some opportunities there if I want it. I don't know if that's something I want to do right out of the gate. I think I would like to take a few years off.
How would you evaluate your hockey skills?
Donaldson: My hockey skills are not really there. The first time I was out on the ice, I was like a deer, like a little baby fawn out there. But then Jeremy (my fiancée's brother-in-law) was able to use his stick to help me get some balance, I was able to figure out by the end of it how to skate. And then this past year I picked it up pretty quick. In October I went on the ice again and felt like I was moving pretty good.
Is golf your second-best sport?
Donaldson: When I was younger, baseball was probably my third sport. It was just because baseball is a skill, and you kind of have to harness a skill and other sports are more based on athleticism at that time. Golf would probably be my second now, two or three handicap. But when I was younger it would probably go football, basketball, then baseball. Or maybe baseball was my second. It was probably football, baseball, and then basketball.