3 storylines to watch at UFC 286
Alex Goodlett / Getty Images Sport / Getty
UFC 286 - and the trilogy fight between two of the top pound-for-pound fighters in the world - is upon us.
In Saturday's main event, welterweight champion Leon Edwards defends his title for the first time against former champ Kamaru Usman after dethroning him with a Hail Mary finish last summer. Also on the card, Justin Gaethje collides with Rafael Fiziev in a high-octane lightweight showdown.
Here are three key storylines heading into the event, which marks the promotion's first pay-per-view card in London since 2010.
A fluke or not?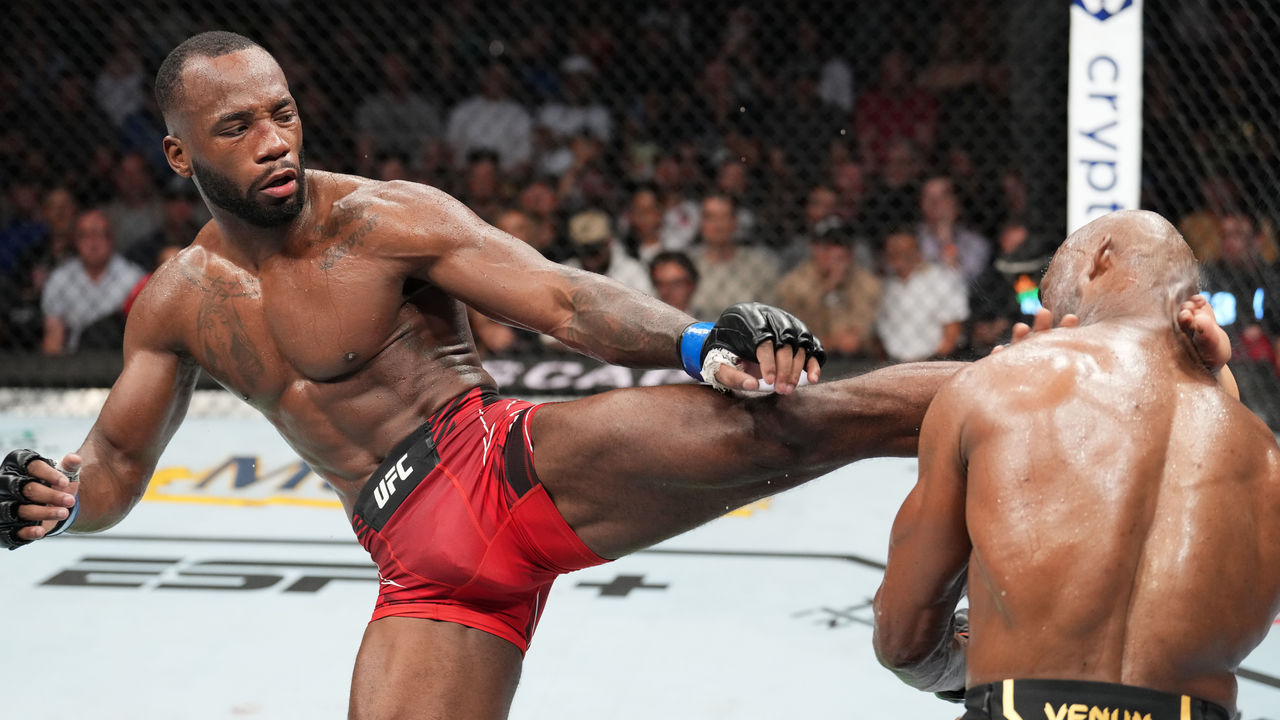 Edwards' knockout win over Usman last August was both decisive and indecisive. It was decisive because it was a picture-perfect head kick that sent Usman crashing to the canvas - the first time in his career he'd ever been knocked out. It was one of the best finishes of the year and will live at the top of Edwards' highlight reel for the rest of time. But it was indecisive because the knockout came with 56 seconds left in a fight that Usman was comfortably winning.
Usman entered the fight - a rematch of their 2015 non-title bout that Usman won by unanimous decision - as the pound-for-pound king and with five successful title defenses under his belt. Edwards won the first round, but Usman claimed the next three to take a big lead going into the fifth. He outworked Edwards on the feet and completed at least one takedown in all four rounds. It seemed like only a matter of time before Usman's hand would be raised. Even commentators Joe Rogan and Daniel Cormier didn't hide the fact it appeared Usman was en route to another title defense.
And then, in Cormier's words, Edwards "pulled victory from the jaws of defeat." But the rivalry between Edwards and Usman would not be resolved without a trilogy fight.
Now, Edwards is defending the title on home soil in the U.K. This is his chance to prove that last summer's victory wasn't a fluke and to legitimize himself as a champion. If he clearly beats Usman, Edwards would gain the respect of MMA fans who were left unconvinced by his come-from-behind win. This is his chance to leave no doubt that he is better than Usman. That he is the best welterweight in the world. That he is ready to move past Usman and continue his "Rocky" reign.
If Edwards comes up short, his win over Usman will still live on as one of the most shocking moments in MMA history, but it'll be considered nothing more than a flash in the pan.
Usman at a crossroads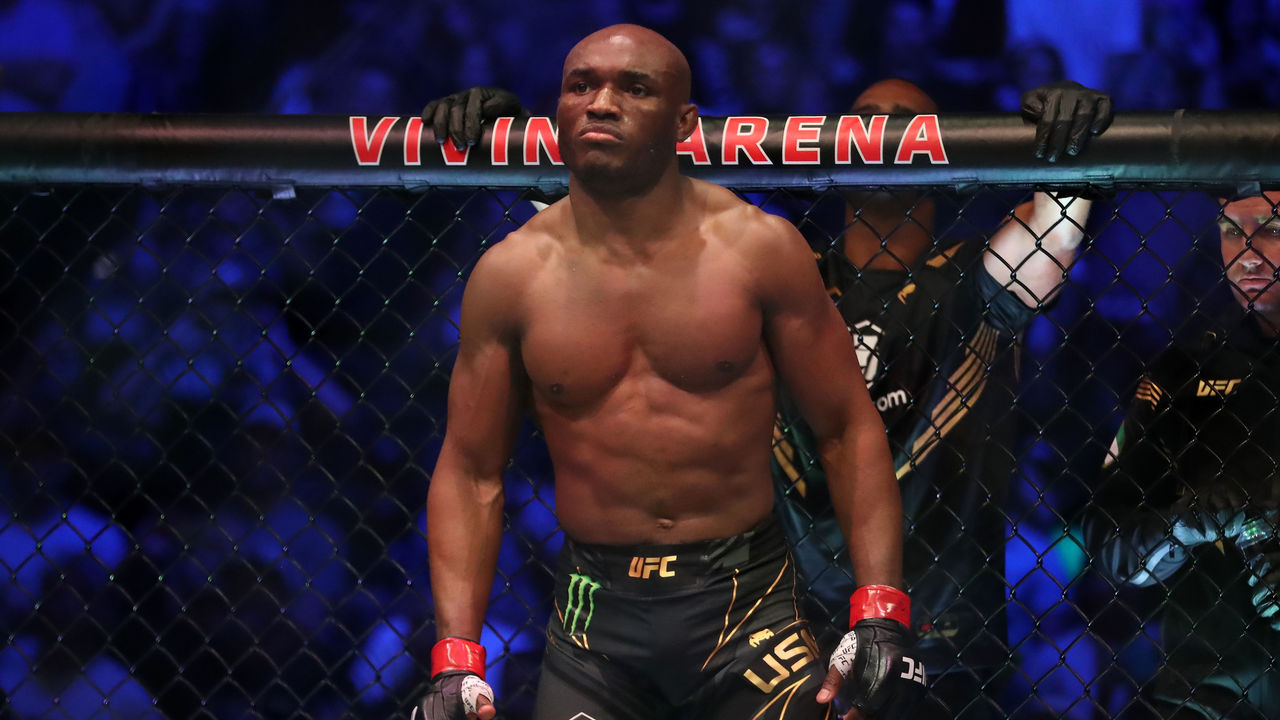 A lot is at stake for Edwards, but it also cannot be overstated how big of a fight this is for Usman.
"The Nigerian Nightmare" was knocking on the door of all-time greatness before the loss. With a win over Edwards last August, Usman would have tied Anderson Silva's record for the longest winning streak in UFC history (16). A sixth title defense would have put him in reach of Georges St-Pierre's record for most in 170-pound history (nine). The loss didn't necessarily put an end to Usman's hopes of becoming an all-timer for good, but it was indeed a setback to getting there.
Almost 36 years old and with damaged knees that could eventually catch up to him, Usman is slowly running out of time. Recapturing the title Saturday puts him back on track for greatness - it would be his GSP-Serra or Nunes-Pena moment. But losing the head-to-head series with Edwards could signal it wasn't meant to be.
It'll be fascinating to see how Usman performs against Edwards, win or lose. Perhaps the added motivation to come back with a vengeance will allow Usman to excel. Maybe it's made him train harder and be better. But perhaps self-doubt will play a role, too. And from a physical standpoint, a violent loss can put a fighter - especially one in their mid-30s - on a downward spiral. Some fighters are never the same. How the loss has affected Usman, only time will tell.
Changing of the guard at 155?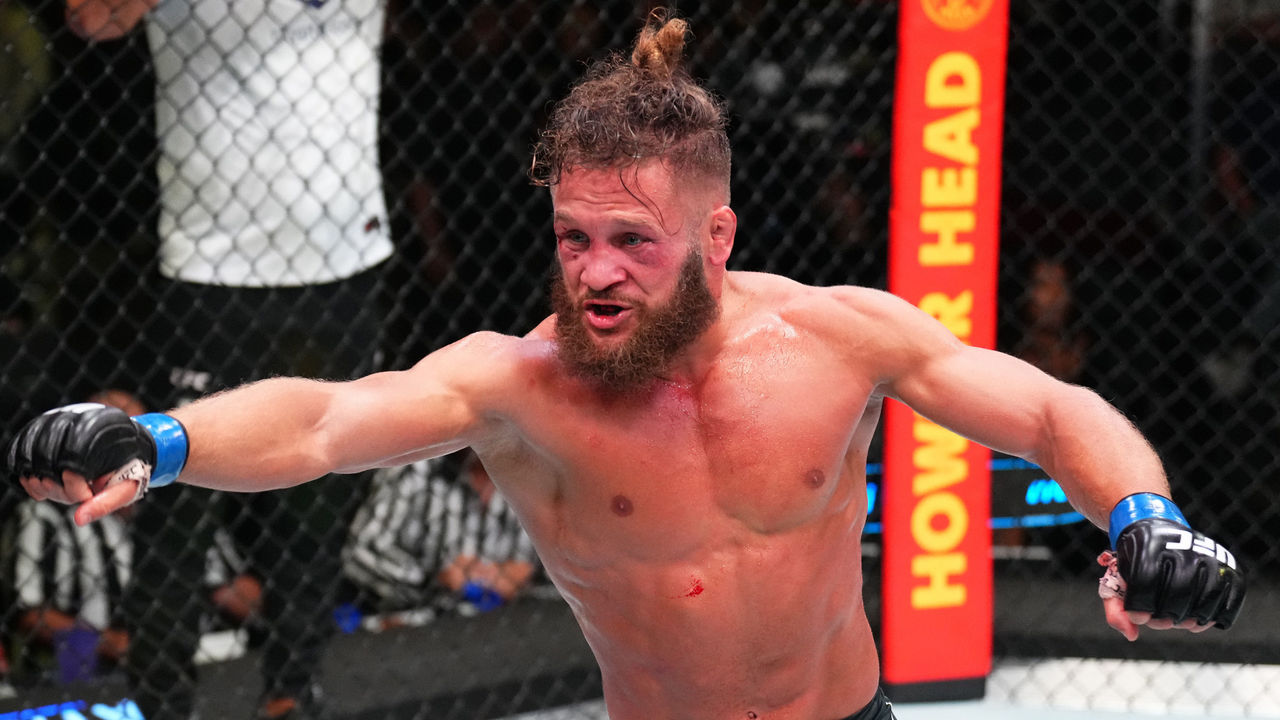 If you're an up-and-coming fighter in the UFC lightweight division, it's been tough to crack into the top five for a while. The top contenders - such as Dustin Poirier and Michael Chandler - have tended to fight each other rather than fight down in the rankings and give folks like Arman Tsarukyan and Jalin Turner a shot at contender status. It's always the same faces in the big fights at lightweight.
That, at least somewhat, changes this weekend with Gaethje-Fiziev. This bout could have a major impact on the landscape at 155 pounds, in addition to having Fight of the Year potential.
Fiziev, a Muay Thai specialist who trains out of Phuket, Thailand, has long been considered a future contender. He quietly crept his way up to No. 6 in the rankings - just out of the title conversation - with knockout wins over former champion Rafael dos Anjos, Brad Riddell, and Renato Moicano.
With a victory over Gaethje, a former interim titleholder who's ranked No. 3, Fiziev could break through as a title contender and finally shake up the UFC's deepest division in a big way.
Comments
✕
3 storylines to watch at UFC 286
  Got something to say? Leave a comment below!