Good, bad, and ugly: Reviewing the 1st quarter of 2023 in MMA
With the first quarter of 2023 coming to an end, we look back at what's happened in mixed martial arts so far this year.
The good
Jon Jones finally comes back
After Jon Jones beat Dominick Reyes in February 2020, no one could have guessed it'd be over three years until his next walk to the UFC's Octagon. Jones didn't see eye to eye with the UFC in bout negotiations, and after a while, the all-time great seemed far from guaranteed to ever compete in the promotion again. But on March 4, 2023, business finally picked up.
Jones returned to take on Ciryl Gane for the vacant heavyweight title, fulfilling an 11-year promise to one day move up to that division after dominating light heavyweight. There was a lot of uncertainty about how the former champion would perform after three years away from competition. But he made it look shockingly easy, submitting Gane just over two minutes into the UFC 285 main event in Las Vegas.
With the victory, Jones became the eighth two-division champion in UFC history and arguably cemented himself as the greatest MMA fighter of all time. It was a massive moment for the UFC, as Jones is one of its biggest pay-per-view draws and is now positioned to headline a massive event against Stipe Miocic later this year.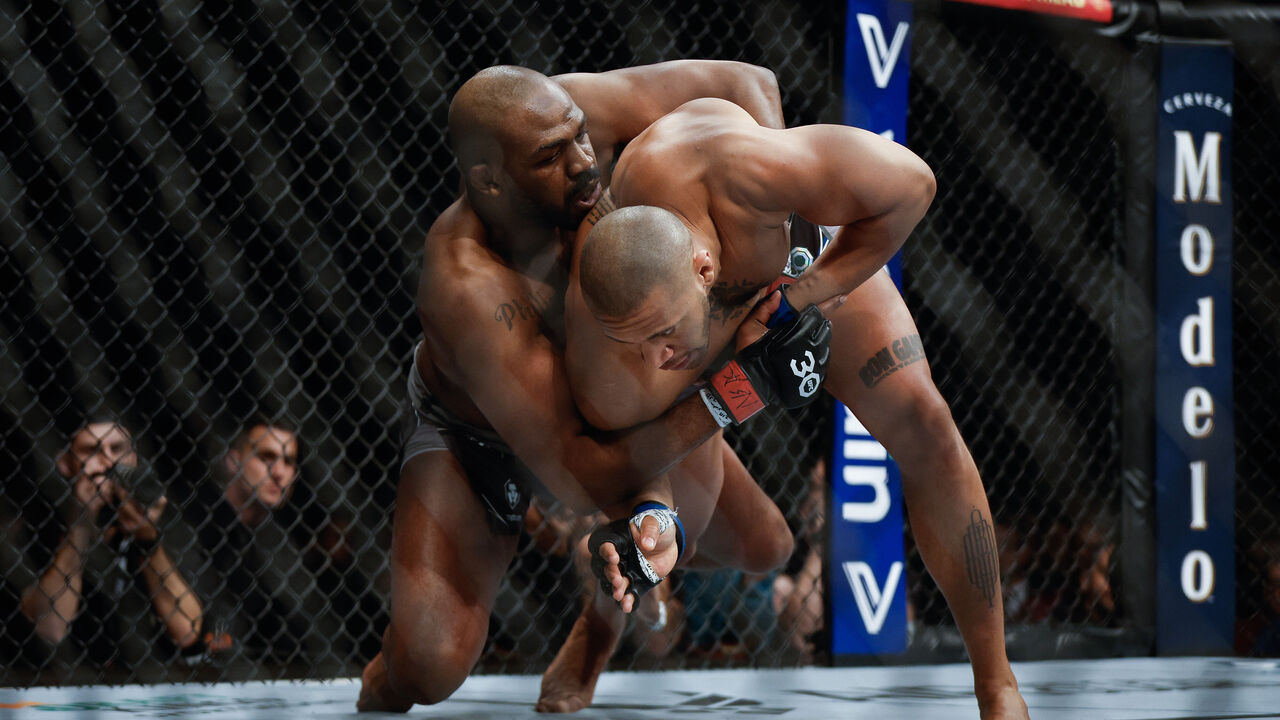 A superfight exceeds expectations
UFC lightweight champion Islam Makhachev and featherweight champ Alexander Volkanovski put on an incredible display of high-level MMA in their Feb. 11 bout at UFC 284.
Despite not having the big-fight feel of a Conor McGregor or Jones event, Makhachev-Volkanovski was a historic showdown between the top two pound-for-pound fighters in the promotion. And it did not disappoint. In fact, it was perhaps more entertaining than anyone could've guessed.
Makhachev prevailed victorious, surprisingly relying on his striking to edge Volkanovski in a five-round nail-biter. But both men's stocks rose that night. Volkanovski, a dominant champ who could've stayed at 145 pounds but instead dared to be great, was the first person to give Makhachev a good fight in recent years. Makhachev, a feared grappler from Dagestan, showed off a more complete game. Both cemented their status as two of the best fighters on the planet.
Legends join the UFC HOF
This year's UFC Hall of Fame class will go down as one of the most prestigious in recent memory.
A couple years overdue, the UFC announced earlier in March that Anderson Silva will enter the Hall this summer during International Fight Week. Silva is undeniably a first-ballot Hall of Famer. He's a former longtime middleweight champion and widely considered one of the greatest fighters of all time. He holds the record for longest winning streak in UFC history (16).
Silva isn't the only GOAT set to be immortalized in 2023. The promotion announced in January that Jose Aldo, the former two-time featherweight champ, is also headed to the UFC Hall of Fame. Aldo is known as the "King of Rio," and the big reveal fittingly took place during the UFC 283 broadcast in Rio de Janeiro.
The Class of 2023 is rounded out by inaugural lightweight champion Jens Pulver, a pioneer who had been campaigning for his inclusion in the Hall of Fame for years, and Donald Cerrone, a former title challenger who has some of the most fights, wins, and finishes in UFC history.
Silva, Aldo, and Pulver in particular are no-brainers for induction, so it's nice to see them get honored.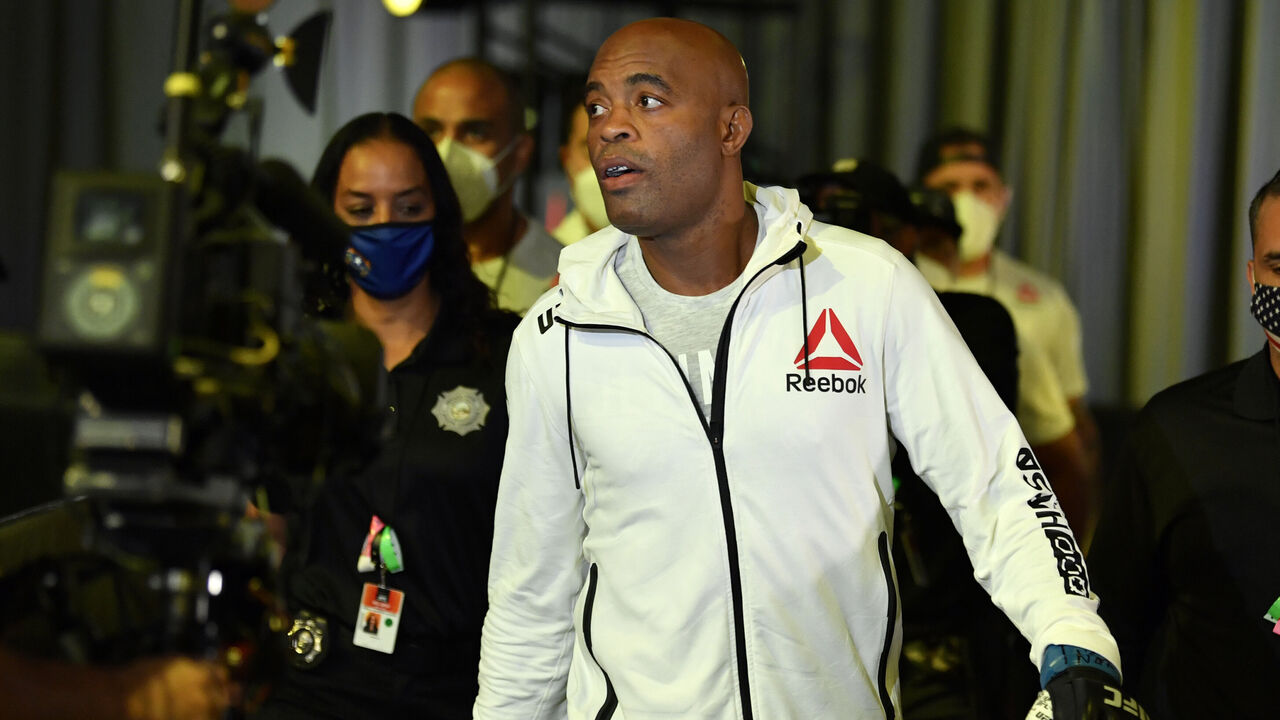 The bad
Ngannou-Jones falls apart
Francis Ngannou versus Jones would've gone down as one of the biggest, most monumental fights in UFC history. An action figure-esque heavyweight champion - the consensus baddest man on the planet - against a longtime titleholder at 205 pounds and perhaps the most talented fighter this sport has ever seen. The blockbuster fight was being talked about in 2020, 2021, and 2022, and it seemed like 2023 might finally be the year Jones returned to the Octagon to take on the heavyweight champ.
Instead, the UFC dropped out of the Ngannou business after failing to come to terms with him on a new contract.
It cannot be understated how big of a blunder passing on Ngannou-Jones was - and how unfortunate it is for the fans that it will likely never take place. Just like that, this matchup is the Nurmagomedov-Ferguson of the heavyweight division.
Fedor, 'Shogun' lose retirement bouts
This year hasn't been kind to the departing legends of the sport.
Heavyweight great Fedor Emelianenko stepped into the cage for the final time at Bellator 290, and it did not go well. Challenging Ryan Bader for the heavyweight title in a rematch, it was quickly evident that Emelianenko was at a lower level than his opponent. And then he suffered a TKO loss less than three minutes into the first round. Several legends - including Randy Couture, Chuck Liddell, and Dan Henderson - were at the event to celebrate Emelianenko, but it was not the result he wanted.
Two weeks earlier, at UFC 283, former light heavyweight champion Mauricio "Shogun" Rua came up short in his own retirement bout, losing by TKO to a relatively unknown prospect in Ihor Potieria. It was a heartbreaking result for the old-school fans who remember Rua's legendary Pride FC run in 2005, and it served as yet another reminder that fairy-tale endings rarely occur in MMA.
Emelianenko and Rua aren't the only big names who've called it quits after a tough result this year. Former 205-pound champ Glover Teixeira retired after a lopsided loss in a vacant title fight with Jamahal Hill in January, and longtime bantamweight contender Raphael Assuncao did the same after a submission defeat to Davey Grant earlier in March.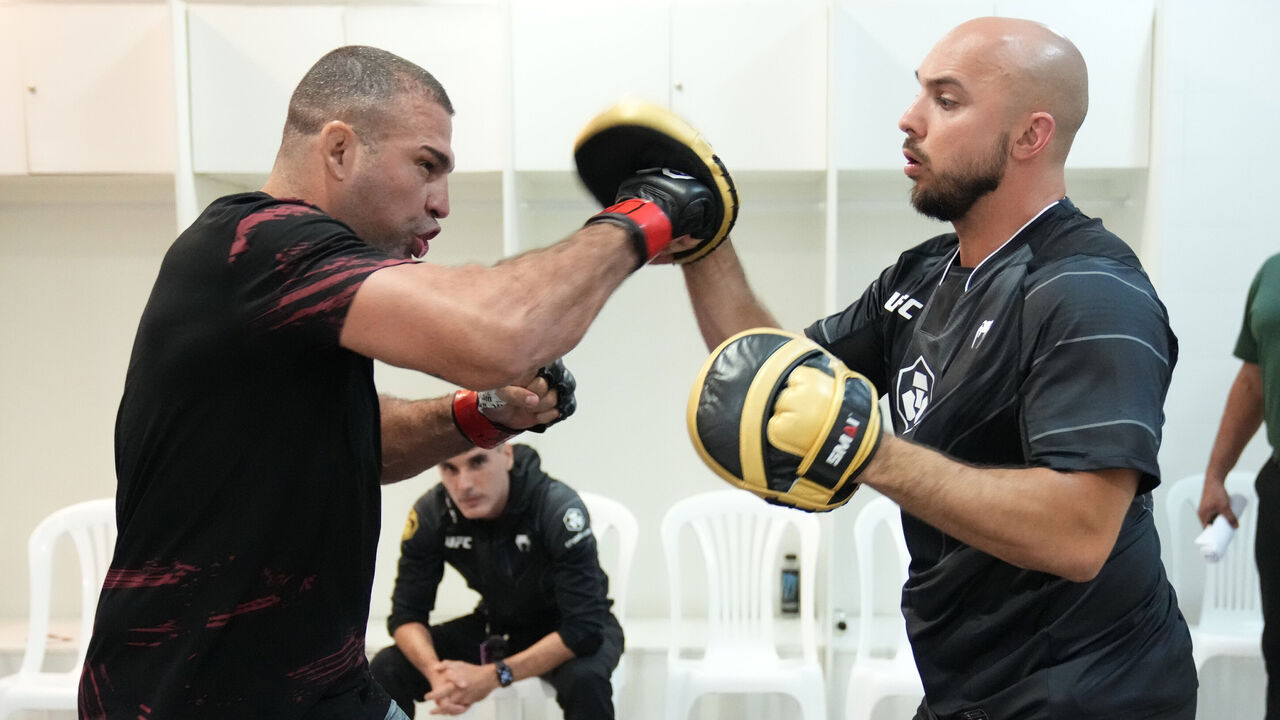 The ugly
McGregor accused of assault
McGregor is gearing up for what he hopes will be a successful return to the Octagon, but the UFC superstar is still making headlines for the wrong reasons.
In January, an Irish woman said McGregor attacked her on his yacht last summer in Ibiza, according to Spanish newspaper Ultima Hora. She said McGregor punched and threatened to drown her. McGregor denied the allegations through a spokesperson. The investigating court in Ibiza reportedly planned to look into the matter, though McGregor hasn't been charged with a crime.
This is the latest in a long string of controversies involving McGregor throughout his career. Of course, none have prevented him from enjoying mainstream success and headlining several of the biggest pay-per-view events in UFC history. The Irishman recently filmed "The Ultimate Fighter 31" as a coach and is expected to return to action against Michael Chandler later in 2023.
Comments
✕
Good, bad, and ugly: Reviewing the 1st quarter of 2023 in MMA
  Got something to say? Leave a comment below!