UFC 288 rundown: Time to stop downplaying Sterling's title run
Aljamain Sterling retained the UFC bantamweight title on Saturday, defeating Henry Cejudo by split decision in the UFC 288 main event in Newark, New Jersey.
In the co-feature, Belal Muhammad set himself up for a future welterweight title shot with a dominant win over Gilbert Burns.
Here are four takeaways from the pay-per-view card.
If you don't consider Sterling the best at 135, you're just a hater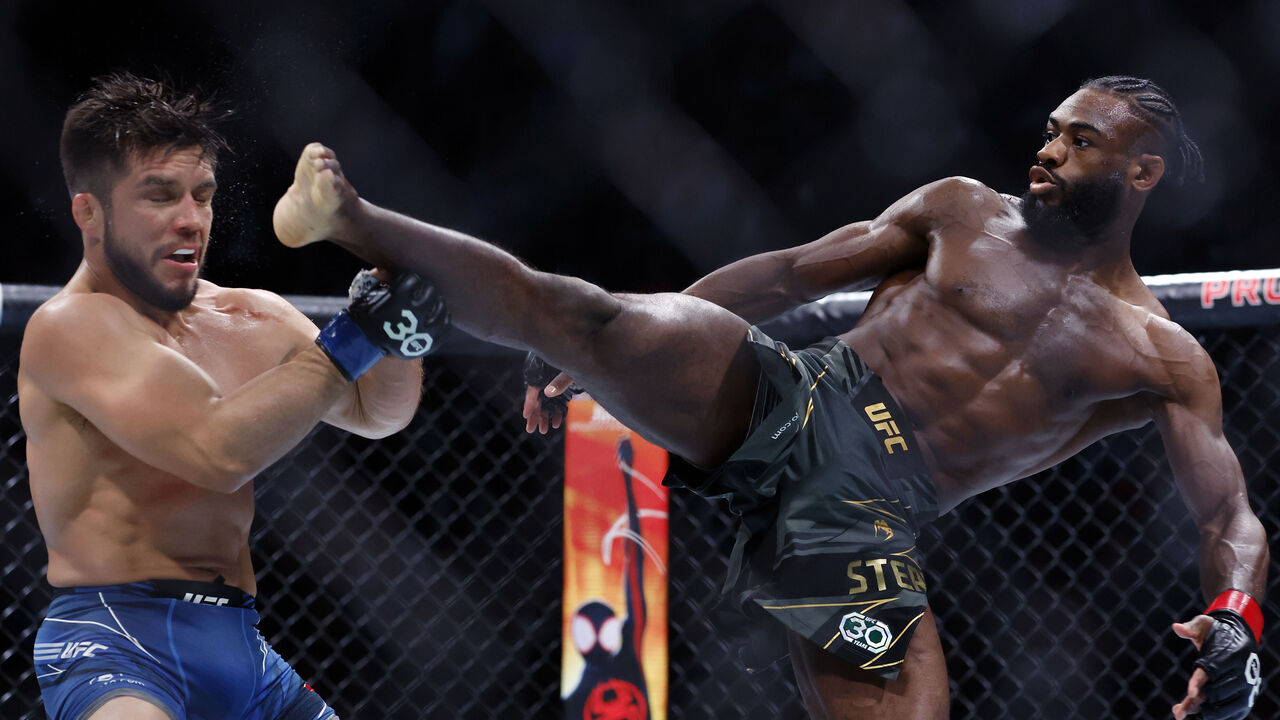 What we saw from Sterling was definitely a Sterling-esque performance. A competitive fight with several good moments by him, a few iffy ones, and fans unable to come to an agreement about who should've walked away with the victory. Look, Sterling isn't always going to dominate his fights like he did against TJ Dillashaw. When you're competing at the highest level, defending your title against No. 1 contender after No. 1 contender, you're going to run into some sticky situations and have some not-so-dominant showings. That's just the reality of MMA.
Sterling's style is not the prettiest. He's an awkward fighter, but a good awkward fighter. (Perhaps that helped him reach the pinnacle of the sport, the fact that he's tough to deal with in the Octagon.) It's no surprise Sterling has had difficulty gaining the respect of MMA fans - and convincing them that he's the best at 135 pounds - throughout his title reign. More so, winning the belt by disqualification back in March 2021 did not exactly set him up to be a fan-favorite champion. But at this point, enough is enough. "Funk Master" is displaying enough consistency that it's on you if you keep doubting and dismissing him.
Sure, the rematch against Petr Yan was razor close. Sure, the emphatic Dillashaw win was marred by Dillashaw's pre-existing shoulder injury. And sure, Cejudo gave Sterling a run for his money. Some of Sterling's wins aren't necessarily the cleanest, but he keeps winning, and that's the most important thing. And in MMA, you don't win fight after fight after fight by pure chance. It's not a coincidence that Sterling has held on to the belt for as long as he has. He's turned into a really, really good and well-rounded mixed martial artist.
It is completely unfair to discount what he has achieved throughout two years as UFC bantamweight king.
Also, numbers don't lie. Not only has Sterling done more than enough to prove himself as a worthy champion, he has started to enter a league of his own in terms of history.
On Saturday, he broke the record for most consecutive bantamweight title defenses (three). He's tied with Dillashaw and Dominick Cruz for the most overall, owns the most wins in divisional history (14), and holds the longest winning streak in divisional history (nine).
If Sterling stays on top for a while longer, he will be in the running with the likes of Cruz and Dillashaw as an all-time bantamweight. And you better give him his due already, because it doesn't seem like the Funk is slowing down any time soon.
Let's stop forgetting Muhammad's name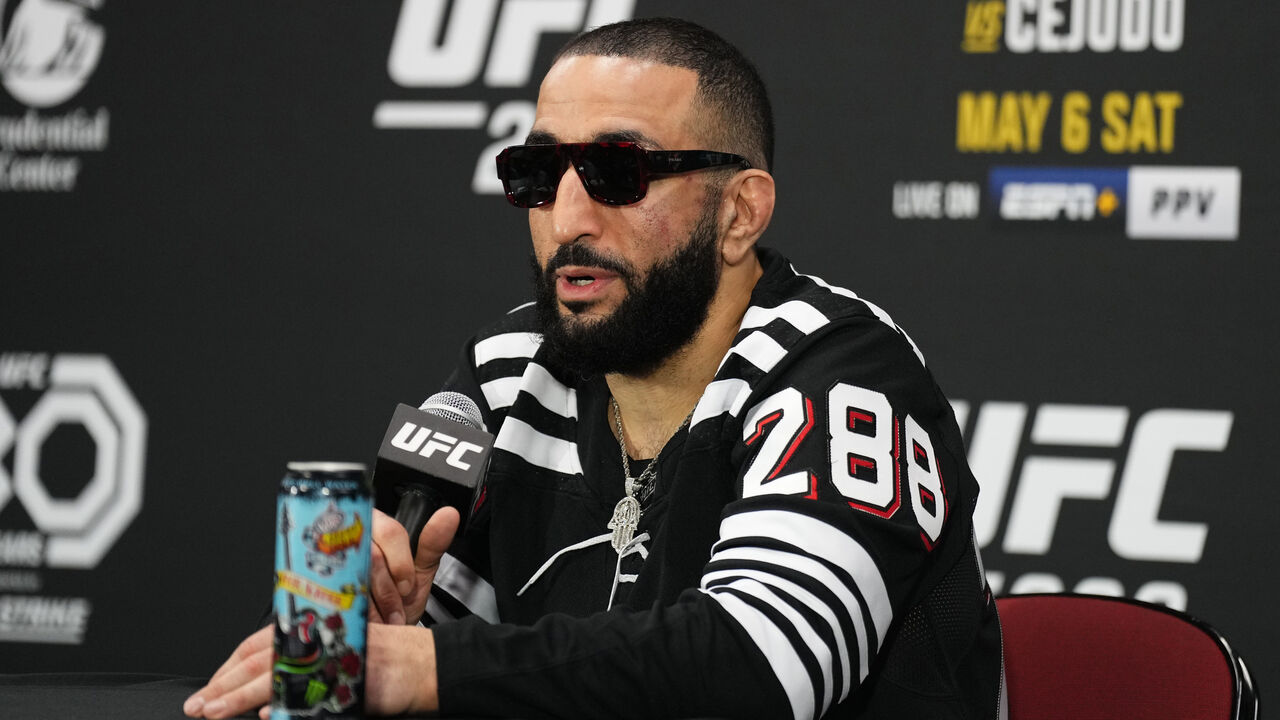 Muhammad arguably deserved a crack at the UFC welterweight title after beating Sean Brady, Vicente Luque, and Stephen Thompson in consecutive fights.
He really deserves one now that he has added Burns to his list of victims.
He'll still have to wait a while since UFC president Dana White is hellbent on ensuring Colby Covington gets the next title shot against champion Leon Edwards, but it appears Muhammad's name is finally getting remembered. White confirmed Saturday that Muhammad will indeed face the Edwards-Covington winner.
Muhammad has always been overlooked. Despite a nine-fight unbeaten streak going in, he was a small betting underdog against Burns. He has also never been the most popular. Muhammad's style isn't flashy, and he leaves his talking for the Octagon. He's the kind of pesky fighter whom the UFC has little interest in promoting, but he forces the UFC to promote him because he's so good.
Hopefully fans start to recognize that Muhammad is one of the best talents at 170 pounds - and hopefully by early 2024, he'll be in a UFC welterweight title fight.
Zhang Weili vs. Yan Xiaonan in China is a gimme fight for UFC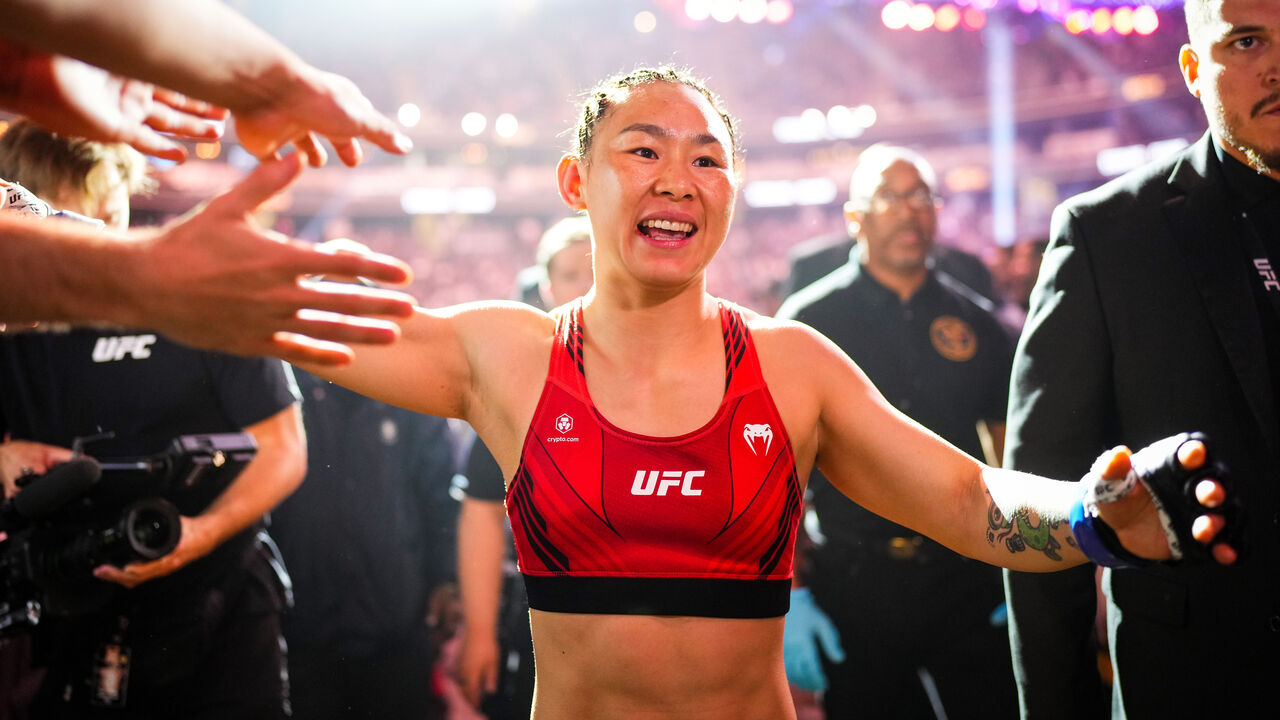 Who would've thought Yan Xiaonan would walk away from UFC 288 with the biggest highlight on the main card?
The betting odds suggested she would come up short in her strawweight bout against former champion Jessica Andrade, but instead she scored a highlight-reel knockout finish in the first round. And at the end of the evening, Andrade-Yan was the only fight to end inside the distance on the pay-per-view portion of the event.
There is no clear No. 1 contender in the 115-pound division right now, which is why a China versus China matchup between Yan and current champ Zhang Weili makes all the sense in the world. If the UFC is looking to go back to China (or even Asia as a whole) any time soon, this would be an absolutely massive main event.
If the UFC doesn't capitalize on this opportunity to have Zhang and Yan square off for gold, the promotion would be making an unforgivable mistake. It's too easy.
Lopes walks away from debut loss with moral win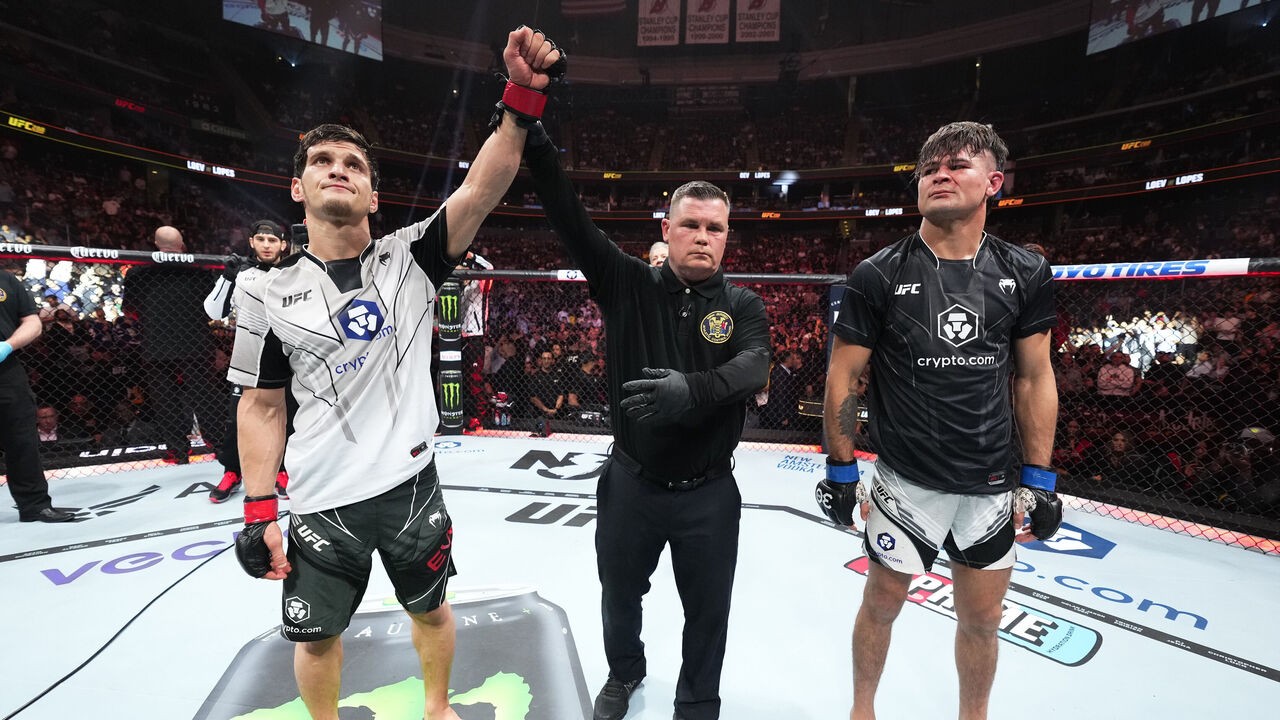 Diego Lopes came into his UFC debut on four days' notice and as a heavy underdog.
He walked away with a unanimous decision loss to Movsar Evloev, but it was also a moral victory.
Lopes, of Mexico, faced one of the brightest talents in the featherweight division in the No. 10-ranked Evloev. Not only did Lopes make it to the final horn, but he trapped Evloev in some thrilling submission attempts and came close to completely shaking up 145 pounds.
MMA fans know who Lopes is now, and MMA fans are going to be excited to see what Lopes can offer when he steps back into the Octagon again, this time after a full training camp. Lopes has real potential to be a contender down the road.
Comments
✕
UFC 288 rundown: Time to stop downplaying Sterling's title run
  Got something to say? Leave a comment below!