Making sense of Ngannou-PFL: Who's the biggest winner? Could it go wrong?
Cooper Neill / UFC / Getty
Francis Ngannou's four-month stint as the most intriguing free agent in MMA history came to an end Tuesday, as the former UFC heavyweight champion inked a monumental deal with the PFL.
Ngannou won't debut with the PFL until 2024, but we'll likely see him in action before that - the Cameroonian-born fighter plans to finally fulfill his lifelong dream of competing in a boxing match later in 2023. Then, next year, he'll return to MMA, either against a fighter currently on the PFL roster - such as 2022 champion Ante Delija or Bruno Cappelozza - or a big name from outside the promotion.
In addition to competing in the PFL, Ngannou will have some say in a front-office capacity. He will sit on the promotion's advisory board to represent fighters' interests - he'll be the first active fighter to do so - and head its new PFL Africa expansion.
Let's break down the Ngannou-PFL deal from all angles and what it means for the parties involved.
A home run for Ngannou
This is a public service announcement for all the people who trashed Ngannou over the last four months as he tested free agency, and, on a larger scale, the last 16 months as he tried to negotiate a new contract with the UFC.
To the people who thought he fumbled the bag and destroyed his career, you were wrong.
Ngannou landed one of the best contracts we've ever seen in the relatively short 30-year history of MMA. The deal gives him the flexibility and the say in the company's operations he wanted while still being very lucrative. Ngannou said on "The MMA Hour" his contract is for around two fights, which is short compared to most UFC deals. So he's not locked into the PFL for too long and can renegotiate in the foreseeable future. The contract reportedly has no champion's clause and no other extensions. Ngannou will earn millions per fight and get a chunk of pay-per-view revenue. He can also have his own sponsors in the cage, unlike in the UFC.
The deal allows Ngannou to compete in boxing, which could end up being even more lucrative than his MMA career if he secures fights against heavyweight stars Tyson Fury, Deontay Wilder, or Anthony Joshua.
Ngannou confirmed that his opponents will earn a minimum of $2 million in base pay. He will work with the PFL to launch a subsidiary promotion in Africa next year, with the goal of beginning to host events on his home continent in 2025. And he will continue to fight for his fellow fighters on the advisory board.
Ngannou said on "The MMA Hour" that the PFL gave him what he wanted and then some. There is only one way to look at this: He won. And he won big.
High risk, high reward for PFL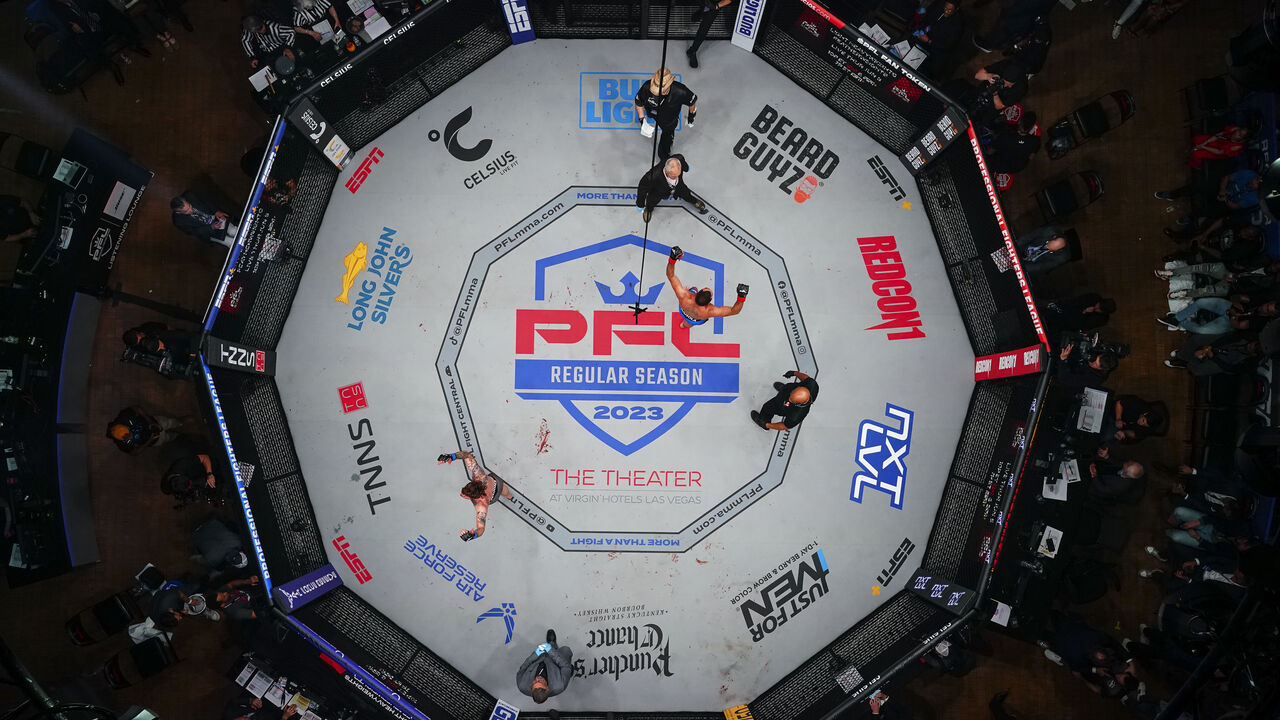 The PFL brass went all-in on Ngannou. They were aggressive in their pursuit. They put their cards on the table and did what they needed to do to lock up the biggest free agent available in MMA.
But will it pay off? Signing Ngannou to such a unique and lucrative contract comes with a lot of risk. And it's impossible to know right now whether the PFL will get a good return on its investment.
The PFL's pockets are deep, but Ngannou is expensive for any promotion. Several million dollars per fight is a lot of money for a guy who can go box whenever he wants. And unlike the UFC, the PFL does not have proven success in the pay-per-view market. The PFL made its pay-per-view debut in 2022, and though the promotion deemed the event a success, the buy rate was likely marginal at best. And Ngannou isn't known as a huge pay-per-view draw.
Even if Ngannou's PFL fights end up selling well, will two or three major events per year have a significant impact on the PFL's standing in the MMA landscape?
Maybe not.
But in an ideal scenario, the addition of Ngannou could, in fact, make the PFL the biggest competitor to the UFC we've ever seen - and the clear No. 2 MMA promotion.
In many ways, it legitimizes the PFL. The promotion now has the best heavyweight and arguably one of the top five pound-for-pound fighters in MMA on its roster.
More importantly, the signing could attract a lot more talent to the PFL: heavyweights who want to face Ngannou for the guaranteed $2 million salary he's secured for them, and other fighters who see the route Ngannou took as a viable option for themselves. Any UFC heavyweight who is not quite in title contention - someone like a Tom Aspinall or an Alexander Volkov - should be speaking to their manager about trying to get the Ngannou fight. If you're nearing the end of your contract, it is something you absolutely have to consider. Are you really going to make $2 million in one UFC fight? No. And you get the lineal heavyweight title to boot if you beat Ngannou. Of course, navigating a UFC departure could prove to be difficult - Dana White and Co. aren't willingly going to bolster the PFL's heavyweight roster now that Ngannou is there.
In the long term, Ngannou jumping ship to the PFL could genuinely shake up MMA. It opens up free-agency possibilities few fighters thought possible. But whether the PFL becoming No. 2 in MMA is a pipe dream or reality could come down to whom Ngannou ends up facing. It's up to the PFL now to find a suitable opponent within the next 12 months that will draw eyeballs to its product, and - no offense to the PFL heavyweight division - Ngannou against Delija or Cappelozza probably won't do the trick. He needs to face a legitimate B-side opponent, and those fighters are only known among hardcore fans.
It's not an understatement to say adding Ngannou to its roster - and giving him a seat at the table - could either make or break the PFL. Only time will tell which one it is.
A long wait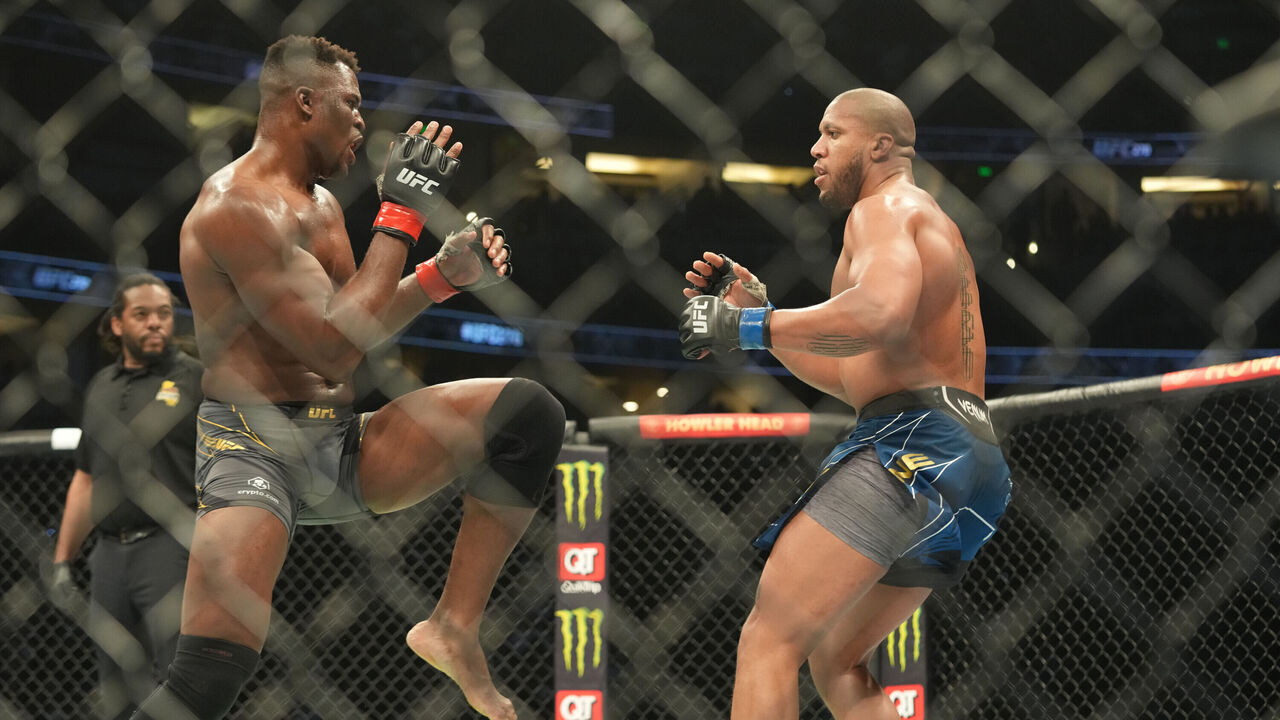 The one negative aspect of Ngannou's PFL deal is that his debut won't happen for a while. He said he's targeting next February or March and the promotion said mid-2024. The good thing is that Ngannou plans to compete once in boxing before then - either in a big matchup against Fury or Wilder (which is becoming less and less likely to materialize) or a tune-up fight to get accustomed to being in the ring. But as far as MMA goes, when Ngannou steps into the PFL cage, it'll have been approximately two-and-a-half years since his last fight.
That's a significant amount of time to make fans wait to see the baddest man on the planet return to the cage. He's 36 years old and will likely be 37 when he debuts with the PFL. Heavyweight is a historically old division, but it's not out of question that Ngannou isn't the same fighter when he comes back. It's also a lot of time to get through without Ngannou becoming somewhat irrelevant. The PFL marketing machine will need to keep him top of mind throughout the next 12 months, which could include publicly supporting him in his upcoming boxing ventures, if they want to ensure this historic deal pays off.
Comments
✕
Making sense of Ngannou-PFL: Who's the biggest winner? Could it go wrong?
  Got something to say? Leave a comment below!