There's no bigger stage in college basketball than March Madness.
For some players, the exposure gained in the Big Dance is the difference between reaching the NBA and going undrafted.
Here are five players who boosted their draft stock with standout performances in this year's NCAA Tournament.
Davion Mitchell, Baylor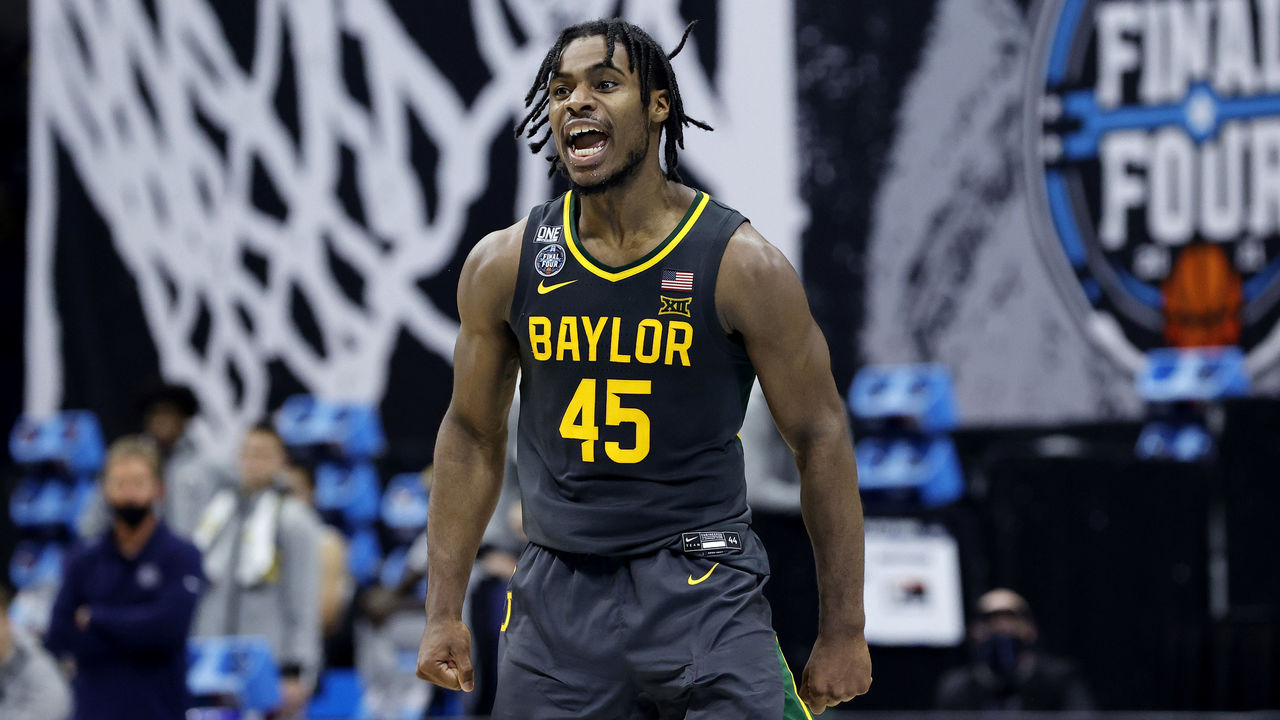 Mitchell was Baylor's most consistent player throughout its national championship run. He set the tone on both ends of the floor with his shotmaking and tenacious on-ball defense. The 6-foot-2 guard averaged 13.5 points on 50% shooting and 1.7 steals per contest over six NCAA Tournament appearances.
Mitchell has made great strides this season in both his 3-point shooting and his playmaking, posting a sizzling 44.7% mark from long distance and 5.5 dimes per game. His 16 assists in the Final Four were the most by a player since Deron Williams in 2005, and he finished atop the tournament leaderboard with 35. Mitchell routinely picked apart opposing defenses in the pick-and-roll, tossing lobs to the rolling big man or finding open shooters beyond the arc.
Mitchell's strong two-way play over the past month has transformed a projected late first-round pick into a likely top-10 selection.
Austin Reaves, Oklahoma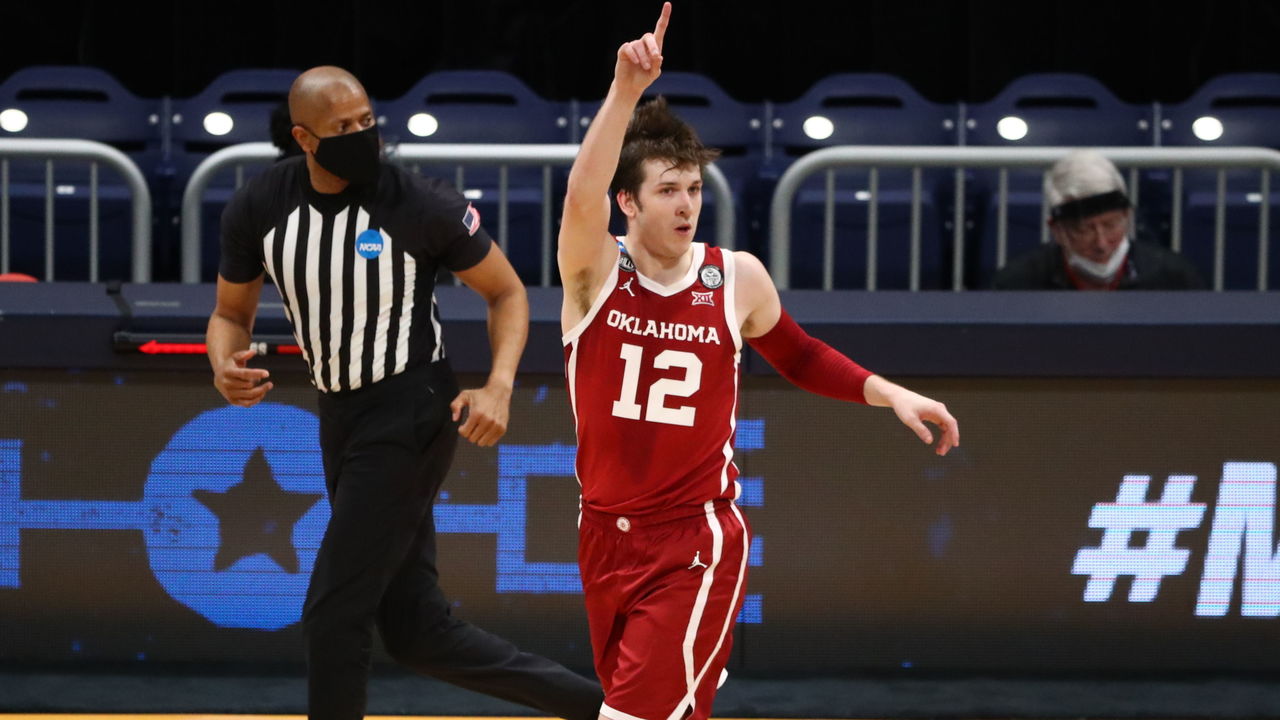 Reaves thrived all season as Oklahoma's leading scorer and facilitator, but his round-of-32 performance against top-seeded Gonzaga may have solidified him as a second-round pick in this summer's draft. The senior went off for 27 points on 11-of-17 shooting against a Bulldogs squad that ranked 11th in adjusted defensive efficiency, according to KenPom.
Projected top-five pick Jalen Suggs, who is an elite on-ball defender, had no answer for Reaves. The Sooners star often beat Suggs off the bounce and showed an ability to finish through contact at the rim.
Reaves finished with just two assists versus Gonzaga but showed more playmaking potential in Oklahoma's first-round contest against Missouri. His six dimes in the Sooners' tournament opener included a simple pass out of the pick-and-pop and a one-handed missile from the top of the 3-point arc to a cutter.
Johnny Juzang, UCLA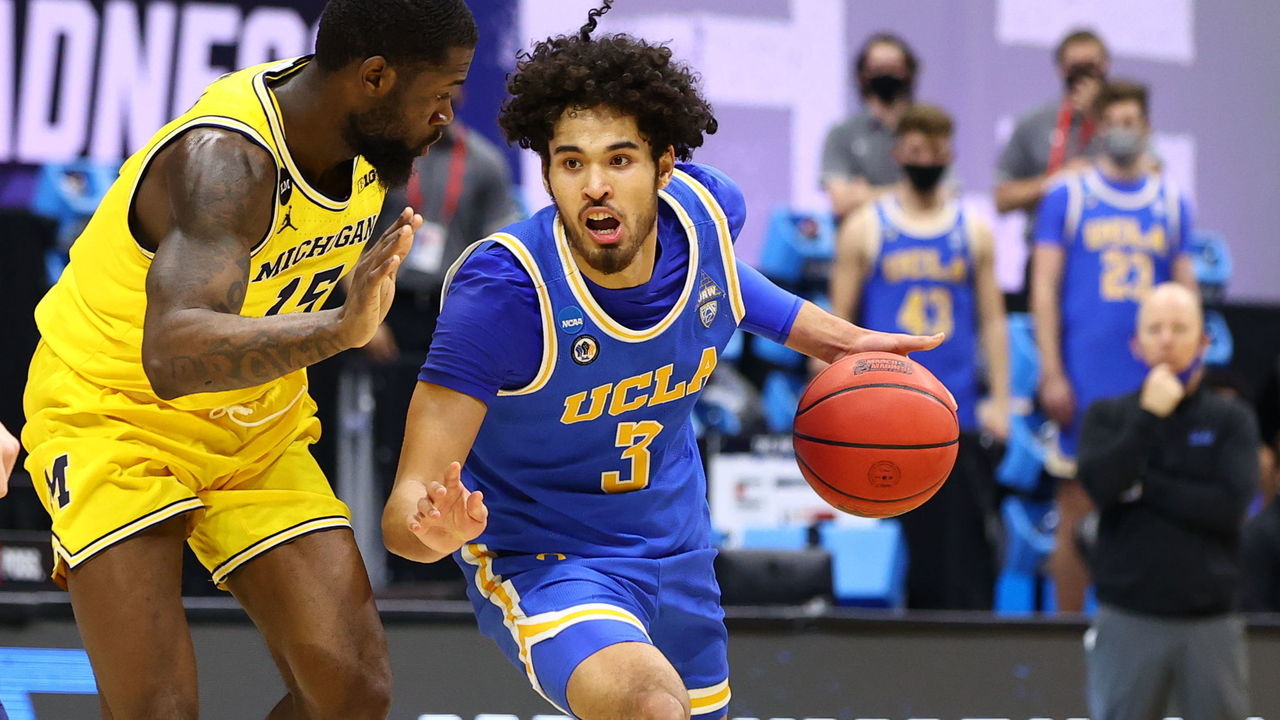 It's been a wild 12 months for Juzang. The former top-35 recruit transferred to UCLA following a disappointing freshman year at Kentucky. The 6-foot-6 guard averaged 2.9 points on 37.7% shooting over 28 appearances with the Wildcats, and he failed to establish any rhythm as his playing time fluctuated throughout the 2019-20 campaign.
Juzang's homecoming in Westwood, California, couldn't have worked out any better. He re-established himself as an NBA prospect during the Bruins' improbable Final Four run, averaging 22.8 points on 50.9% shooting - including a 37.5% clip from distance. His 137 total points were the second-most in school history for a single NCAA Tournament.
Juzang's ability to create his own offense allowed him to excel in isolation sets. He also made himself a threat off the ball by relocating to open areas on the floor. It's possible Juzang returns to UCLA, but his draft stock may never be higher.
Quentin Grimes, Houston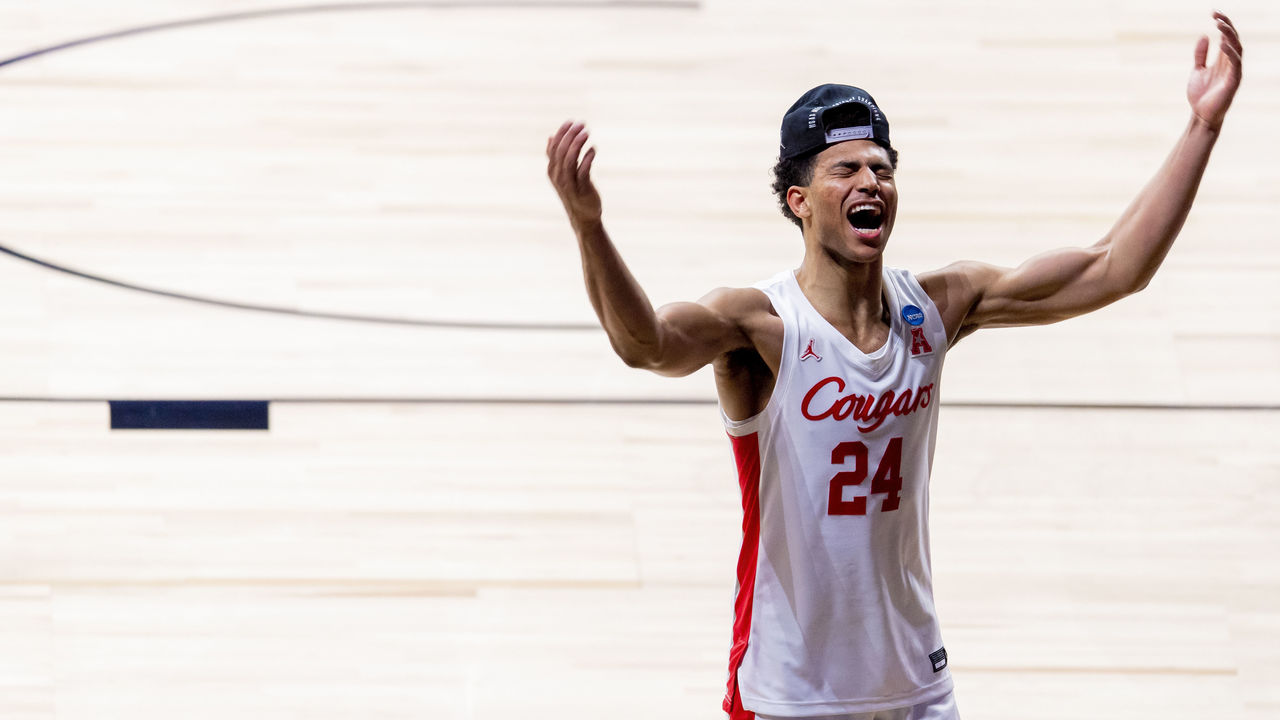 Like Juzang, Grimes was a highly touted recruit who struggled at his initial collegiate stop. A change of scenery has done wonders for Grimes following his transfer from Kansas: The former five-star prospect registered 15 points per game over the last two seasons with Houston, earning All-American and co-AAC Player of the Year honors this past campaign.
The junior guard carried the Cougars' offensive load during the NCAA Tournament, averaging 17 points and shooting 38.3% on 9.4 triples per contest; his 18 3-pointers trailed only potential lottery pick Corey Kispert. Grimes finished the 2020-21 campaign with a career-high 40.3% clip from deep and nearly doubled his 3-point attempt count from the year prior.
Grimes was also a valuable part of Houston's stingy defense. He played a significant role in locking down the red-hot Buddy Boeheim, who was held to 3-of-13 shooting in the Cougars' Sweet 16 win over Syracuse.
Max Abmas, Oral Roberts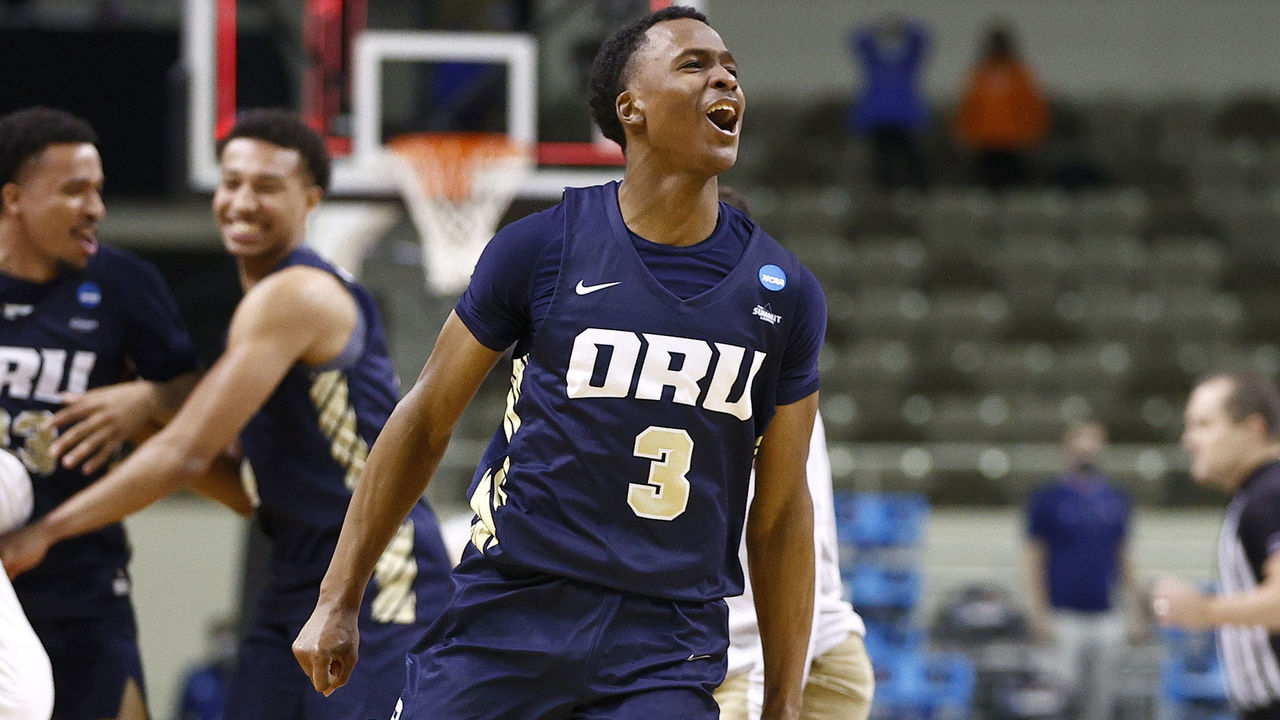 Abmas quietly led the nation in scoring (24.6 points per game) and ranked second in triples made (101) this past season. The high-scoring guard wasn't a household name entering the NCAA tourney after spending his two-year career in the Summit League. But Abmas quickly proved he was the real deal in the Big Dance, pouring in 26.7 points and 4.7 assists per game against quality competition.
Scouts got to see his full offensive arsenal during Oral Roberts' Cinderella run to the Sweet 16, as Abmas showed he can pull up from just about anywhere on the floor. His change of pace allows him to get into the paint and create open looks for his teammates on the perimeter. The native of Texas is equally dangerous without the rock, excelling as a cutter and when coming off ball screens.
With some pundits projecting him to go late in the first round, Abmas may forego his remaining college eligibility.