5 players vying for big-money deals this season
Maddie Meyer / Getty Images Sport / Getty
Don't blame a few NBA players for circling summer 2022 on their calendar.
Next year's class could potentially be headlined by James Harden, Bradley Beal, and Russell Westbrook if they decline their options in hopes of a max contract, but a lucrative multi-million dollar deal isn't guaranteed for every free agent. A huge payday will hinge heavily for some on how they perform this season.
Here are five players hoping to cash in next summer with a memorable 2021-22 campaign.
T.J. Warren, Indiana Pacers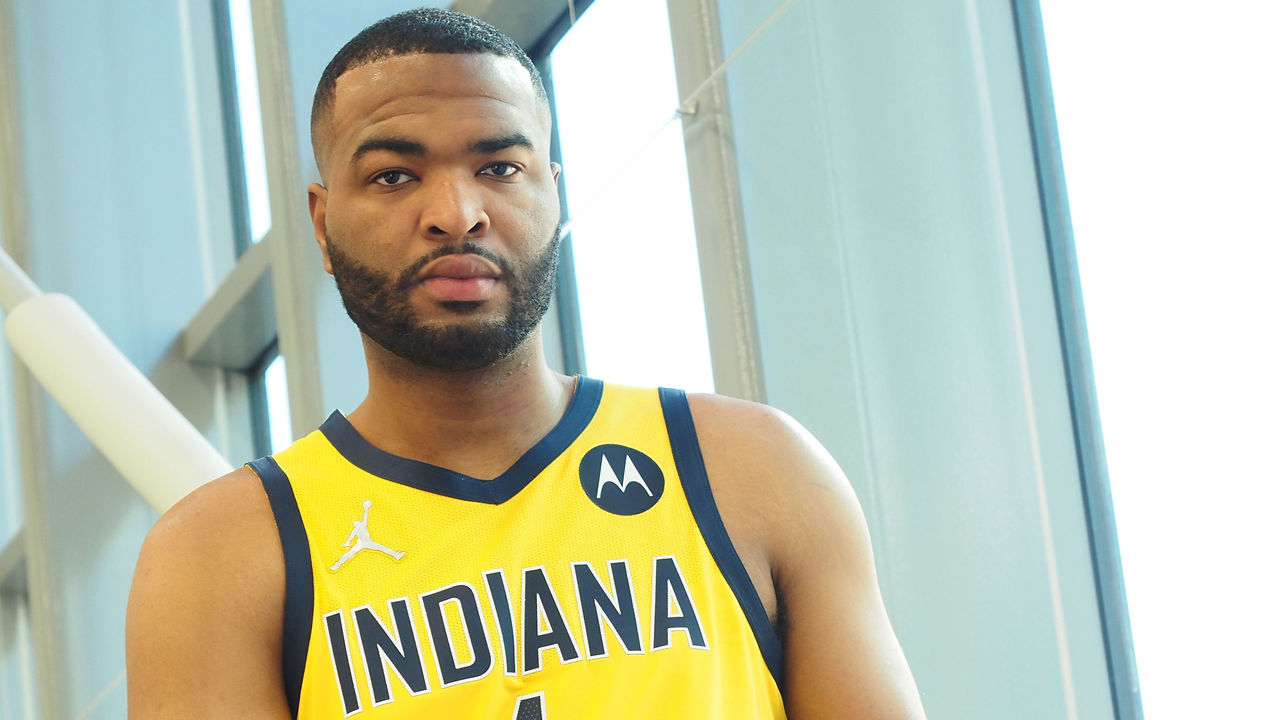 When the NBA temporarily relocated to the Disney World campus for the bubbled portion of the 2019-20 season, Warren emerged as an entirely different player. Playing in his first campaign with the Indiana Pacers, the forward averaged a solid 18.7 points on 37.5% 3-point shooting before the stoppage in March, but that production spiked to 31 points per game and 52.4% mark from beyond the arc during the Pacers' six seeding games in Florida.
Warren missed the final two seeding contests with a foot issue and then cooled off slightly in the playoffs as the Miami Heat swept Indiana. Pacers fans hoping to see his bubble form return in 2020-21 were dismayed after just four games when Warren suffered a foot fracture that sidelined him for the rest of the campaign. Now entering the final season of his four-year, $47-million contract, Warren could be in line for a huge payday next summer if he can replicate his Disney days and stay healthy.
Marvin Bagley, Sacramento Kings
Three seasons have passed since the Sacramento Kings controversially - in retrospect - selected Bagley second overall in the 2018 NBA Draft. The former Duke big man showed incredible promise coming out of college, but his growth has effectively stalled. With the Kings reportedly shopping him earlier this year, there seems to be little reason for optimism surrounding his long-term future with the franchise.
Most of the criticism against Bagley is rooted in his draft position, which is somewhat unfair to the 22-year-old; had he been selected well after Luka Doncic and Trae Young, expectations wouldn't be so high, and his team likely would have already signed him to a tidy rookie extension.
Regardless of where he ends up this year, Bagley has one more season to prove the hype wasn't misguided. If he takes a significant step forward in 2021-22, he can potentially still cash in on a big-money deal next summer, likely as a restricted free agent.
Dennis Schroder, Boston Celtics
The jokes surrounding Schroder's contract with the Boston Celtics were so widespread that the point guard issued a one-day exception for any and all "fumbled the bag" quips on Instagram. The relentless zingers were because Schroder apparently miscalculated his worth on the open market; the 28-year-old reportedly turned down an extension offer of approximately $80 million from the Los Angeles Lakers earlier in the year only to settle for a one-year, $5.9-million deal with the Celtics in free agency.
However, the pairing may be beneficial for both parties. After succeeding Danny Ainge in the front office, former Celtics head coach Brad Stevens coldly shipped off Kemba Walker, which left a sizable opening in the rotation for a guard. Marcus Smart appears to be taking over the starting point guard duties under new head coach Ime Udoka, providing Schroder with a significant opportunity for a bounce-back year as one of Udoka's first options off the bench.
Victor Oladipo, Miami Heat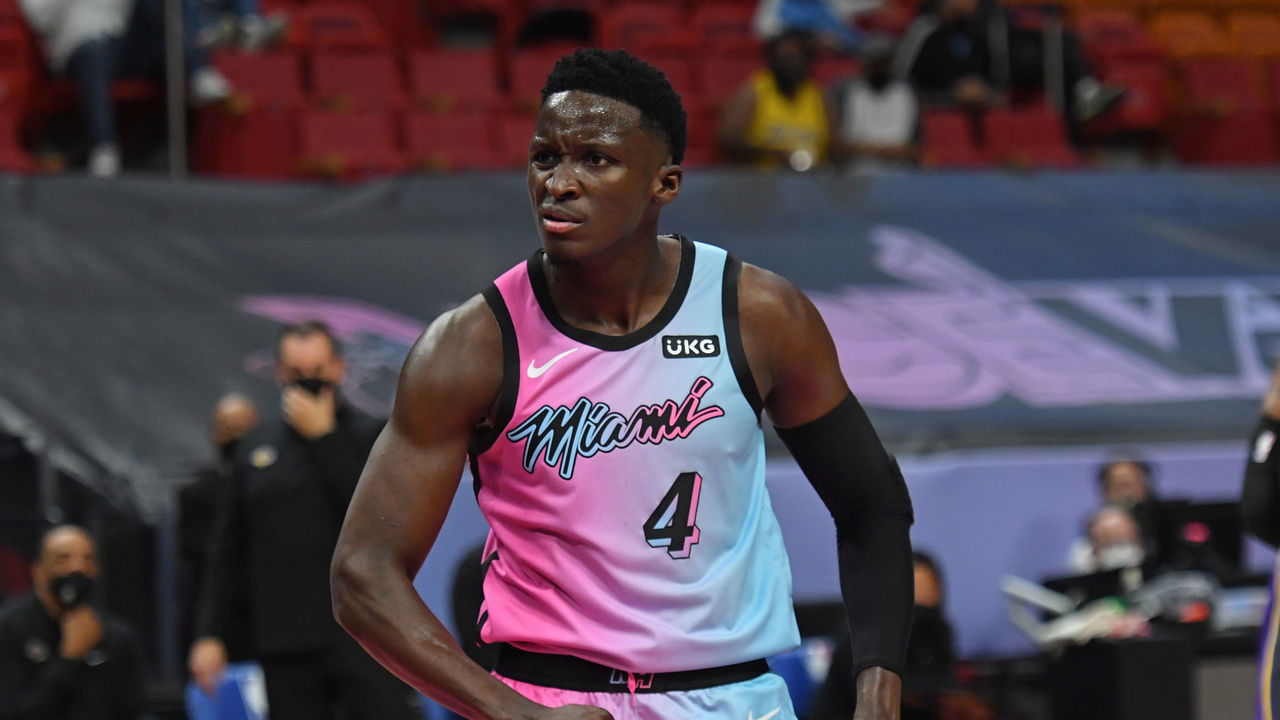 Oladipo seemed destined to end up on the Miami Heat, dating back to rumors that surfaced late in his stint with the Pacers. The two-time All-Star finally had his suspected wishes answered in March when the Houston Rockets shipped the impending free agent to South Beach. However, Oladipo's time in Miami quickly turned into a letdown; he played just four games for the Heat before undergoing season-ending surgery on his right quadriceps tendon.
The procedure tanked Oladipo's value entirely. However, the Heat re-signed the 29-year-old to a minimum one-year deal, allowing him to continue his rehab with the team and, once healthy, audition for a better contract come next summer. Oladipo's surgeon said in May that he believes the guard could be cleared as early as November. If that comes to fruition, the 2018 Most Improved Player will have plenty of time to rebuild his value.
Malik Monk, Los Angeles Lakers
The Lakers stunned everyone when, amid a flurry of well-journeyed veteran signings, they nabbed Monk on an astonishingly cheap $1.7-million deal - the minimum for Monk. It was a massive discount compared to what the 23-year-old could have potentially secured elsewhere as a free agent. He put up career highs in points (11.7 per game) and 3-point percentage (40.1%) last season with the Charlotte Hornets but was caught in a backcourt logjam during the final year of his rookie deal.
Monk cited the Lakers organization and opportunity to learn from the seasoned roster as reasons for signing with the club, but the move could pose future financial benefits, too. Monk's market this summer may not have been as busy as he hoped, but playing alongside LeBron James, Russell Westbrook, and Anthony Davis could be just what he needs to bolster his value before entering free agency again in 2022. If he's a fit in L.A., the Lakers may need to offer him a sizable new deal or risk losing him.
Comments
✕
5 players vying for big-money deals this season
  Got something to say? Leave a comment below!