NBA Power Rankings: At the halfway mark, it's anyone's league
The NBA Power Rankings are selected by a panel of theScore's basketball editors.
We're back with the first power rankings of 2022. As the league approaches its halfway mark, here's the lay of the land:
1. Phoenix Suns (30-9)
Previous: 2
It doesn't matter who's starting at the five as the Suns continue to rack up wins. Jalen Smith is capitalizing on his newfound opportunity and veteran Bismack Biyombo has revived his career in Phoenix.
2. Golden State Warriors (30-9)
Previous: 1
Klay Thompson's return has obscured the fact that the Warriors have been treading water of late after their early-season dominance. But of course, all that matters for Golden State is getting the new-look rotation up to speed for the postseason.
3. Chicago Bulls (26-11)
Previous: 6
Thanks to some sensational late-game heroics from DeMar DeRozan, the Bulls had a nine-game winning streak prior to Sunday's letdown in Dallas. Whether the "Chicago Way" will work come March remains to be seen.
4. Memphis Grizzlies (28-14)
Previous: 8
Don't look now, but the Grizzlies are riding a nine-game winning streak, which includes victories over the Suns, Nets, Clippers, and Lakers (twice). It's now less a question of whether Ja Morant will be an All-Star, but if he'll make All-NBA.
5. Milwaukee Bucks (26-16)
Previous: 5
Giannis Antetokounmpo has turned his game up another level since Christmas. In that span, the five-time All-Star is averaging 33.8 points, 10.7 rebounds, and 6.4 assists across seven contests.
6. Utah Jazz (28-12)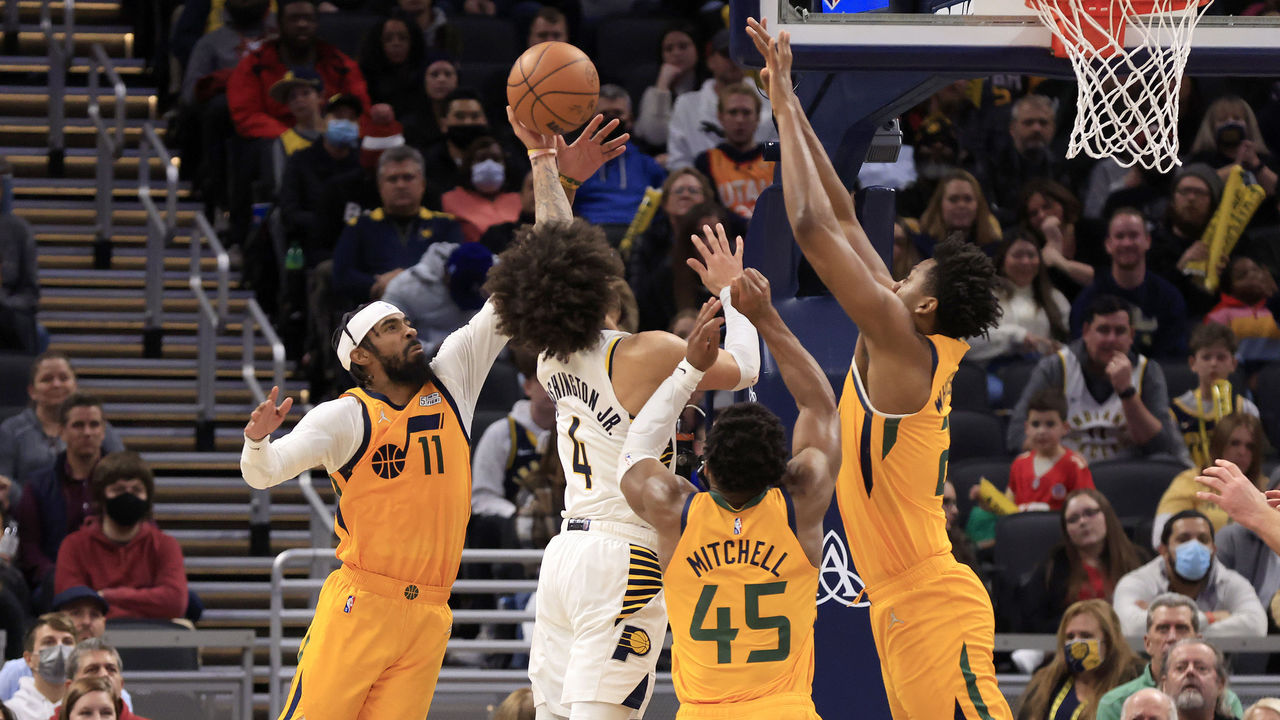 Previous: 4
Before Friday, the Jazz were winners of eight of their last nine games. Back-to-back losses against the Raptors and Pacers - no matter how shorthanded Utah was - put a slight blemish on a strong stretch.
7. Philadelphia 76ers (22-16)
Previous: 10
The 76ers are hitting their stride with seven wins in their last 10 games. Joel Embiid has been on a roll during that span, averaging 31.2 points on 52.5% shooting, including a 39.4% clip from deep.
8. Brooklyn Nets (25-13)
Previous: 3
Reintegrating Kyrie Irving back into the rotation is among the challenges Steve Nash faces. However, Irving didn't look too bad in his season debut, posting 22 points in Wednesday's win over the Pacers.
9. Miami Heat (25-15)
Previous: 7
The Heat are competing for the East's top seed despite missing Jimmy Butler and Bam Adebayo for extended periods. Miami's defense remains solid, with numerous players stepping up to fill the void left by the duo.
10. Dallas Mavericks (22-18)
Previous: 17
Despite missing Luka Doncic for 12 of their past 21 games, the Mavericks own the league's fourth-best net rating dating back to Dec. 1. Once Doncic rounds into shape, watch out.
11. Los Angeles Lakers (21-20)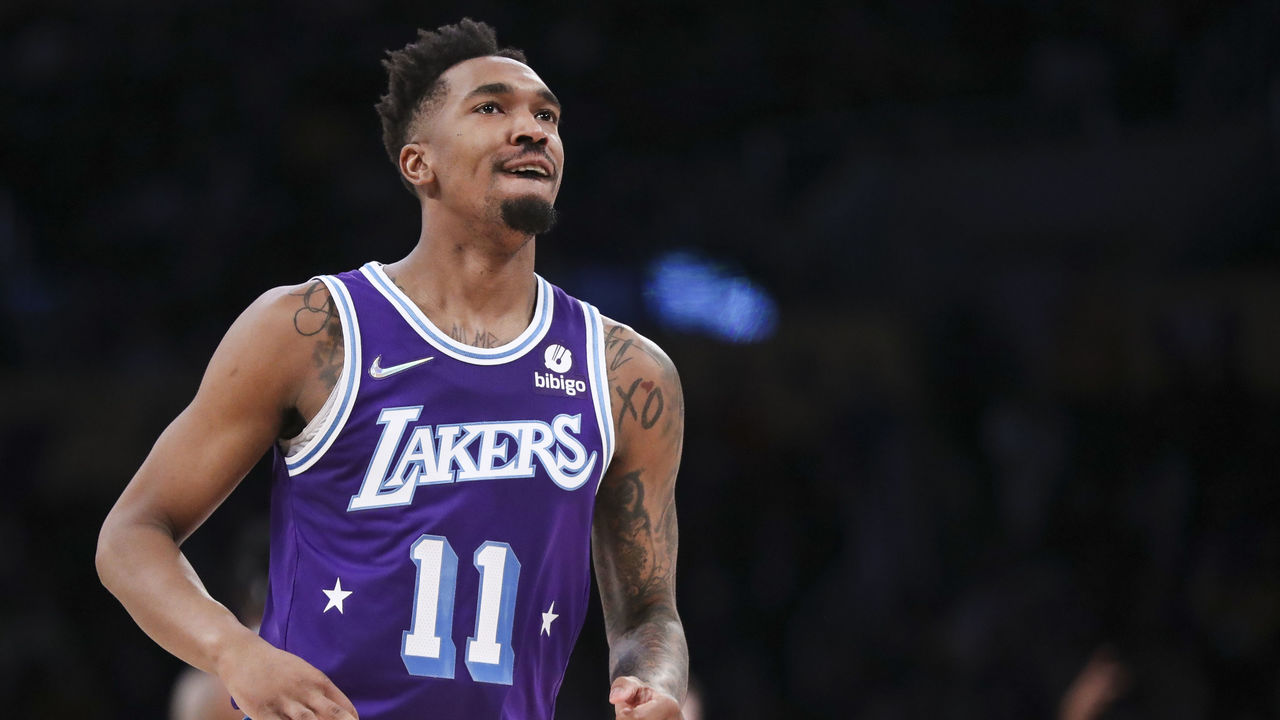 Previous: 15
Malik Monk and Stanley Johnson have made the most of their opportunities for the COVID- and injury-battered Lakers, with Johnson a good bet to stick around after his second 10-day deal concludes.
12. Cleveland Cavaliers (22-18)
Previous: 9
That Rajon Rondo was a must-get player a month shy of his 36th birthday speaks to both the Cavaliers' rash of bad injury luck and their commitment to making the most out of their surprisingly ascendent campaign.
13. Toronto Raptors (20-17)
Previous: 21
The nearly fully healthy Raptors are capitalizing on some luck finally going their way. Perhaps no one more so than Fred VanVleet, who's been making it exceedingly difficult to overlook him as an All-Star.
14. Denver Nuggets (20-18)
Previous: 18
The Nuggets called time on the Bol Bol experience, shipping the former second-round pick to Detroit. While he showed flashes of talent across three seasons, the 7-foot-2 forward never solidified a rotation role.
15. Charlotte Hornets (21-19)
Previous: 14
Kelly Oubre Jr.'s recent performance has been a microcosm of the Hornets' inconsistent play this season. The sixth-year forward has mixed in games of 35 and 32 points with three single-digit outings this month.
16. Los Angeles Clippers (20-21)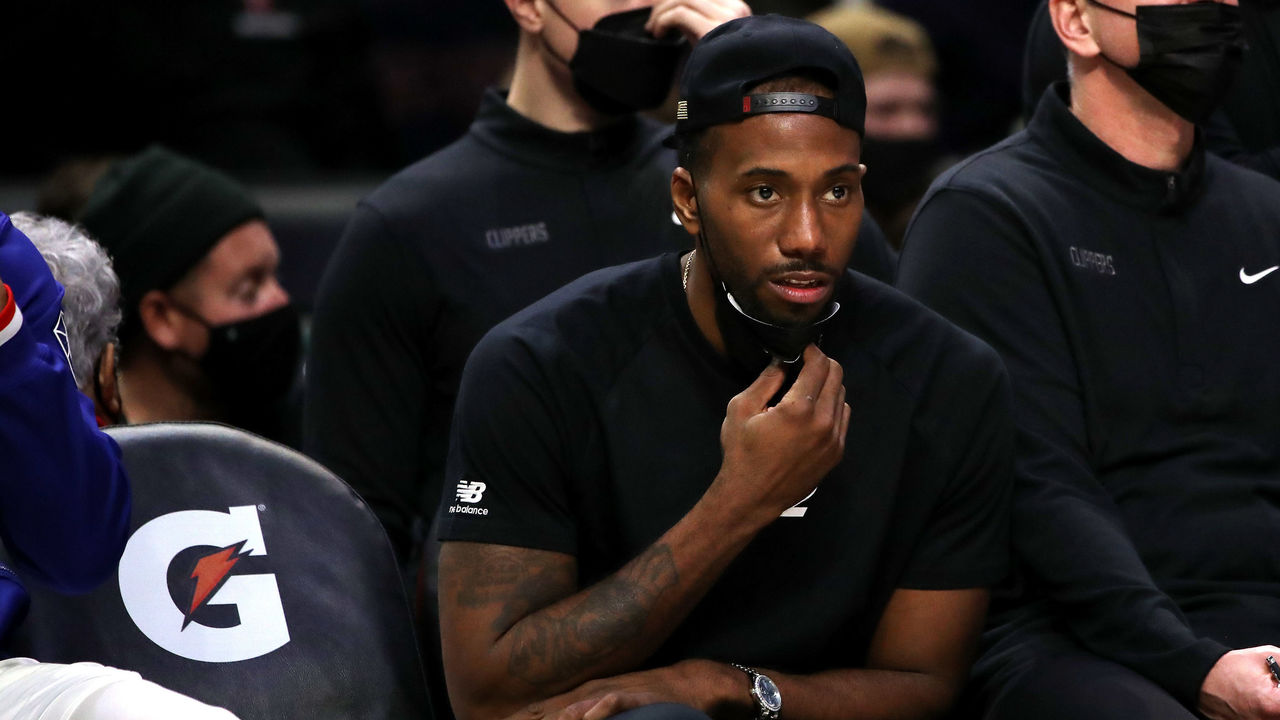 Previous: 11
The Clippers' playoff seeding might become irrelevant. Kawhi Leonard is reportedly ahead of schedule in his rehab from ACL surgery, and his return would vault Los Angeles into contention status.
17. Minnesota Timberwolves (20-20)
Previous: 19
Four straight wins have the Timberwolves right back in the top-six mix out West. Their next 10 games are an arduous stretch, though: two matchups against the Warriors plus contests against the Grizzlies, Nets, Suns, and Jazz.
18. Boston Celtics (19-21)
Previous: 16
First-year coach Ime Udoka might already be on the hot seat. He called out his team's mental toughness after a 25-point blown lead pushed the Celtics to 2-11 in games decided by five points or fewer.
19. Washington Wizards (20-20)
Previous: 13
On Sunday, emergent small-ball big man Kyle Kuzma recorded the Wizards' first 20-point, 20-rebound game in over a decade. They'll need more games like that to stay in the playoff picture.
20. New York Knicks (19-21)
Previous: 22
The Knicks' strong suit will always be defense under coach Tom Thibodeau, but they'll struggle when their fourth-worst scoring offense puts up a 75-point showing, as it did against Boston on Saturday.
21. Atlanta Hawks (17-22)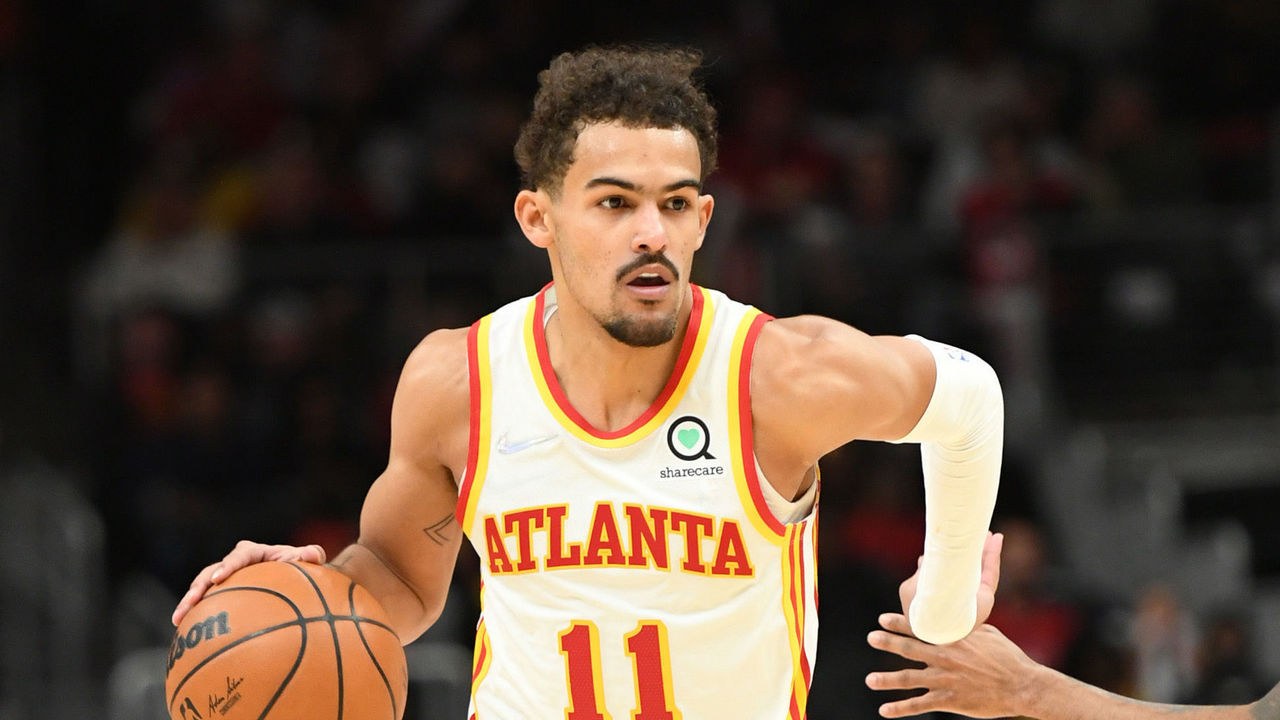 Previous: 12
Trae Young is doing everything in his power to keep the Hawks in postseason contention. The All-Star guard is averaging 32 points and 10.9 assists over his last seven games.
22. San Antonio Spurs (15-24)
Previous: 24
Gregg Popovich inches closer to NBA history with each win this season. The legendary bench boss is only 11 victories away from passing Don Nelson as the league's all-time leader in regular-season wins.
23. New Orleans Pelicans (14-26)
Previous: 28
Brandon Ingram and Jonas Valanciunas are carrying the Pelicans amid Zion Williamson's lengthy injury recovery. The former No. 1 pick is now rehabbing away from the team, and it's unclear when he'll play again.
24. Sacramento Kings (16-26)
Previous: 25
Through 25 games as interim head coach, Alvin Gentry's .400 winning percentage is basically on par with ex-coach Luke Walton's .422 mark over parts of three seasons. That speaks as much to the team's roster construction as anything.
25. Portland Trail Blazers (15-24)
Previous: 20
Damian Lillard and CJ McCollum are both in the midst of prolonged absences due to injury, and now fellow backcourt mate Norman Powell is in COVID protocols. Twenty different players have seen game action for the Trail Blazers since Dec. 1. Good luck, Chauncey Billups.
26. Oklahoma City Thunder (13-26)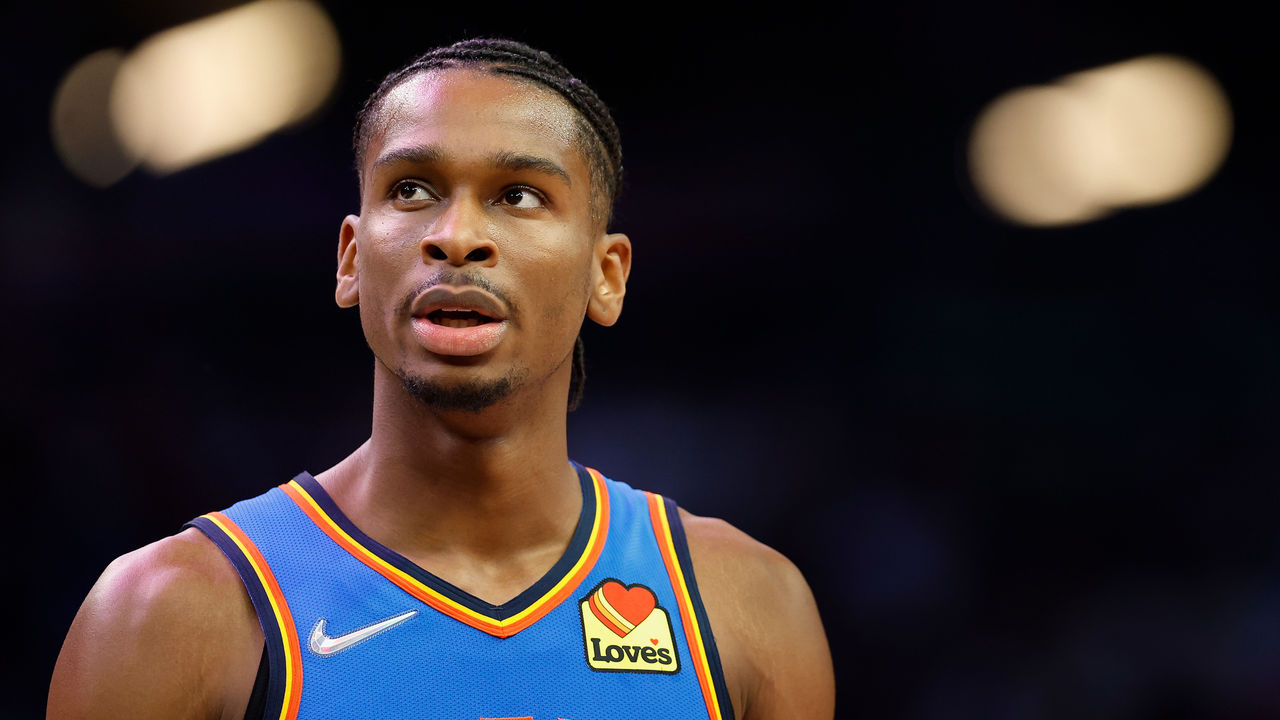 Previous: 27
2022 has been awful for the Thunder so far. Not only are they still winless in the new year, but they've also posted the league's second-worst net rating at minus-12.7 this month.
27. Indiana Pacers (15-25)
Previous: 23
The Pacers' win against Utah marked the first time Indiana beat a team with a winning record in nearly a month. Domantas Sabonis and Lance Stephenson combined for 58 points, 12 rebounds, and 17 assists in the victory.
28. Houston Rockets (11-30)
Previous: 26
Kevin Porter Jr. took responsibility for his team-issued suspension, then planted a game-winner over the Wizards in his return. The Rockets know they have a potential star, but the sign of maturity is welcome, too.
29. Detroit Pistons (8-30)
Previous: 30
Lost in the losses for the Pistons, Trey Lyles is making a name for himself in Detroit. The forward has reached double figures in six straight games after doing so just eight times prior to this season.
30. Orlando Magic (7-34)
Previous: 29
A difficult season rages on for the Magic, but at least Cole Anthony has looked superb since missing eight of nine games with a nagging ankle problem.
Comments
✕
NBA Power Rankings: At the halfway mark, it's anyone's league
  Got something to say? Leave a comment below!