Shabazz Napier was on the greatest stage of his young basketball career: the NCAA Tournament. And here he was, when prompted, using the platform his sport gave him to illuminate the problems he had with the student-athlete "experience."
Here was Napier, delivering a more powerful message with a microphone than he could on the court.
"I just feel like a student-athlete. Sometimes, there's hungry nights where I'm not able to eat. But I've still got to play up to my capabilities and sometimes it's that way. I don't see myself as so much an employee but when you see your jersey getting sold, it may not have your last name on it, but when you see your jersey getting sold and things like that, to some credit you feel like you want something in return."
He made that statement in March 2014, in the middle of his run to a national championship with UConn. Five years later, few remember the intricate details of how the Huskies made a title run as a No. 7 seed. But Napier's words haven't been forgotten.
They helped provoke immediate change: One week after the Final Four, the NCAA announced a new model permitting unlimited food and snacks for Division I student-athletes. Previously, schools - and players - could be penalized for, essentially, eating. Oklahoma once self-reported a violation for giving three athletes "too much pasta" at a luncheon. Those athletes had to pay $3.83 each to a charity in one of the silliest "violations" in recent memory.
Napier's willingness to speak his mind was emblematic of a decade in which college athletes became more open about issues. Sometimes, the revolts were small, like a football player bypassing an ultimately meaningless bowl game to preserve his health for a professional career. In other moments, they were ground-shaking - like Northwestern football's effort to unionize in 2014, or the Missouri football program joining the student body in protesting the university administration and the school's racial climate. At the same time, their outward stances met an audience that became more sympathetic and supportive.
Progress hasn't been linear, and entering 2020, the transformation of college athletics is far from complete. But there's no doubt: This was the decade collegiate athletes owned their leverage and mobilized it for progress.
They started movements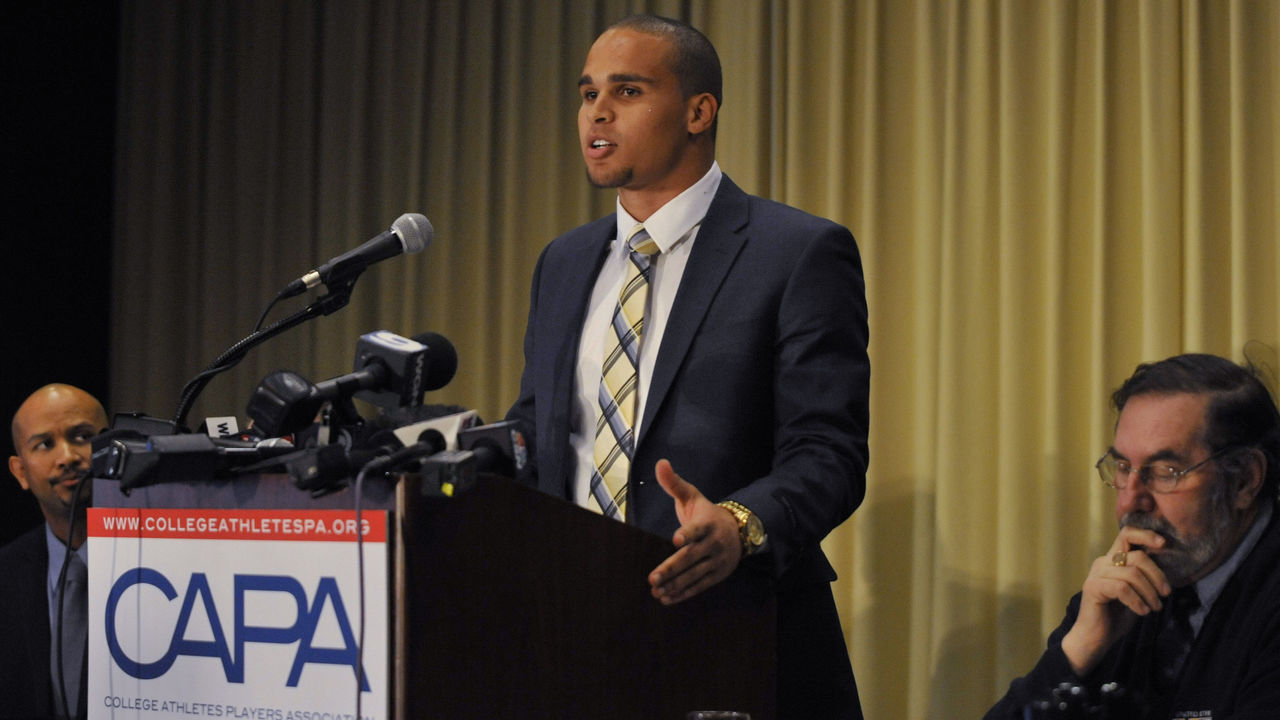 Two months before Napier's comments became a prevailing storyline in the NCAA Tournament, Kain Colter and members of Northwestern's football team attempted to do something unprecedented: They tried to unionize.
"Right now the NCAA is like a dictatorship," Colter told ESPN. "No one represents us in negotiations. The only way things are going to change is if players have a union."
The effort, which would have designated student-athletes as employees, was ambitious. The objective, and the argument, were simple: The hours and schedule that come with playing for Northwestern's football program were dictated by those above the players, without wiggle room. Football responsibilities affected school possibilities. When testifying before the National Labor Relations Board, Colter said: "It's truly a job. There's no way around it." Players didn't have a seat at the table, but Colter - and the College Athletes Players Association that represented him - believed they deserved one.
The movement fizzled when the National Labor Relations Board declined to assert jurisdiction in 2015. The board stated that because the majority of FBS teams are from state-run universities and colleges, asserting jurisdiction over a single team at a private university would not "promote stability in labor relations across the league."
But Colter, along with Ramogi Huma, the executive director of the National College Players Association, advanced the conversation as much as anyone this decade.
When the five power conferences gained autonomy in 2014 to create their own rules and legislation, the new structure included student representation. In a small victory, student-athlete representatives (three from each of the five conferences) made up 15 of the 80 votes in the new autonomy structure. The other 65 votes go to each school.
The power of mobilization showed itself in different forms across the college landscape.
• In November 2015, Missouri football players joined the student body in protesting the administration for its handling of on-campus racial incidents. More than 30 players said they would not participate in football activities until president Tim Wolfe resigned. He did on Nov. 9.
• On the day two Confederate groups held a rally in Oxford, Mississippi, in February 2019, eight Ole Miss men's basketball players took a knee in protest during the national anthem.
• In 2013, Grambling players boycotted the program and forfeited a game over issues with university leaders and conditions around the football program.
Their leverage was obvious.
"We will continue to support our football team - our players," Grambling president Frank Pogue told ESPN. "We will pay attention, obviously, as much as we can financially to enhance all the athletic facilities including those in football. My concern now is we move forward together. The students have expressed themselves, their opinions."
They created freedom of movement
The 2020 NBA Draft class could prove to be another result of the decade in which college athletes discovered the true extent of their power and leverage.
Two of the top 10 picks are likely to be American players who bypassed college to play overseas.
LaMelo Ball and RJ Hampton weren't the first two to do it, but they're two of the highest-profile teenagers to choose a year of professional foreign basketball over the college game. Hampton, perhaps, is the more interesting case: He went on ESPN's "Get Up" morning show to announce he would play for the New Zealand Breakers over offers from Kansas, Memphis, and Texas Tech.
"I just think my dream has never been to play college basketball," Hampton told the hosts. "My dream has always been to get to the next level and play in the NBA. So, I think this was the best route for me to live like a pro and play with grown men every day, and not kind of have to juggle books and basketball, and focus on our main goal."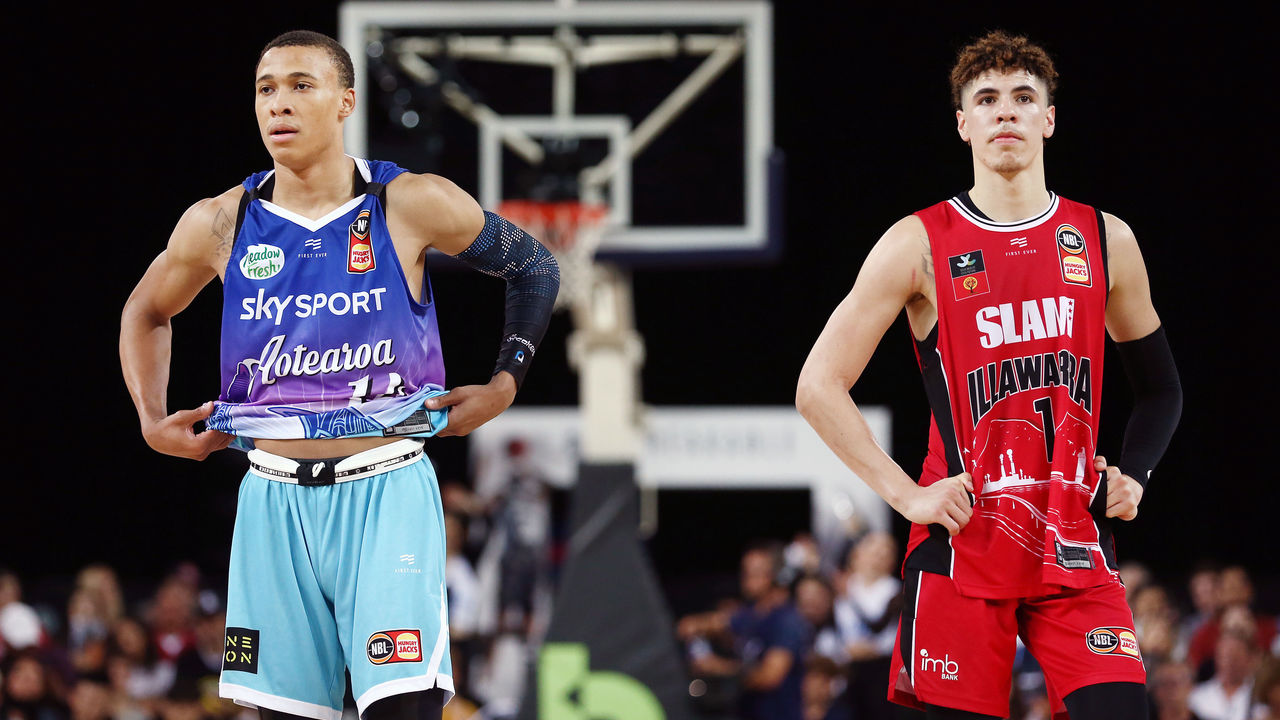 While the one-and-done rule still exists, requiring high school graduates to spend a year, somewhere, before becoming eligible for the draft, Ball and Hampton opted to play in the Australian National Basketball League. Their decisions could influence future players.
"Sometimes all it takes is one high-profile player like RJ breaking the mold and showing that there is a different path and you don't just have to do what has always been done," Matt Walsh, part-owner and CEO of the Breakers, said in May.
Others high school stars, such as Zion Williamson, can still opt for a one-and-done year in college and have wild success. But alternative paths that might have been taboo a decade ago are more accepted - and perhaps more attractive - than they have been in the past.
Darius Bazley, a high-profile recruit who once planned on playing for Syracuse, instead took a $1-million internship with New Balance, spent a year away from competitive basketball, and was still selected in the first round by the Oklahoma City Thunder this past June.
In football, there isn't an alternative option to college. But there are more ways in which college football players have expressed their freedom - particularly when it comes to bowl games.
Three years ago, factions of college football fans and pundits were shaken by the idea that Christian McCaffrey decided to forego Stanford's appearance in the Sun Bowl so he could stay healthy and begin preparing for the NFL draft. That same season, Leonard Fournette announced he wouldn't play for LSU in the Citrus Bowl. Some of the replies to McCaffrey's announcement on Twitter were critical (though others came to his defense). Fournette and McCaffrey each went in the first round of the 2017 draft.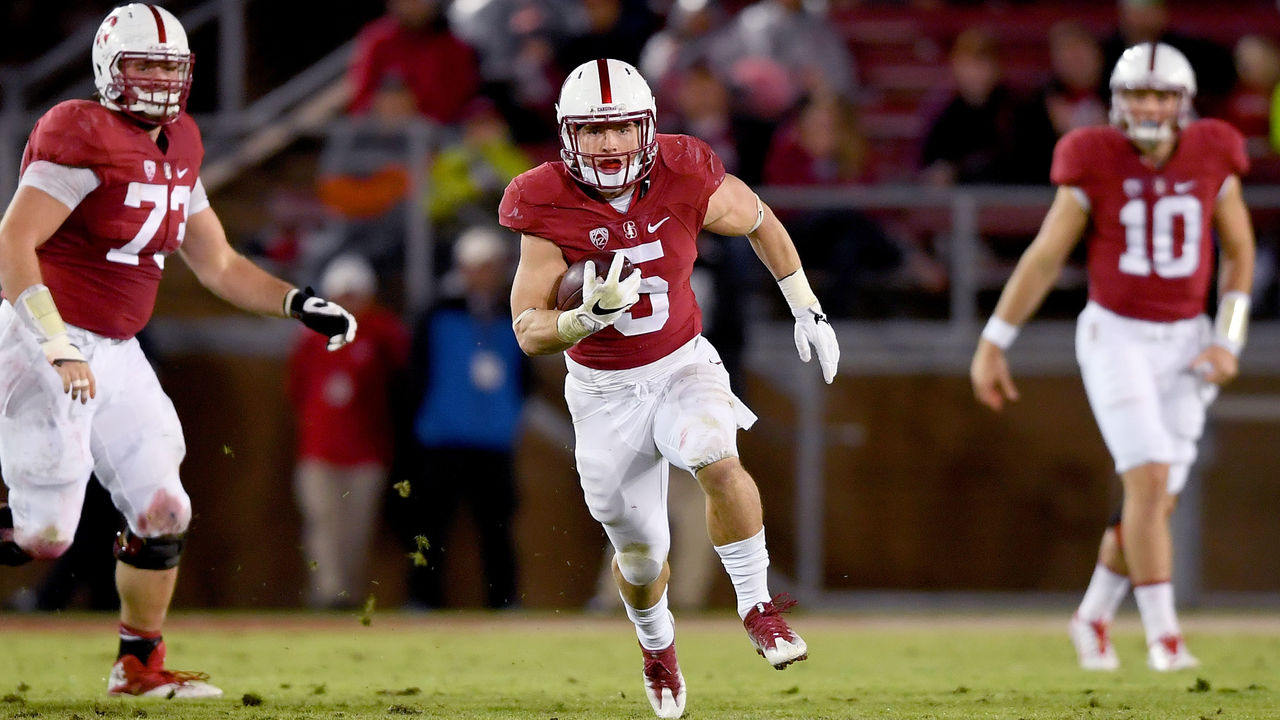 Gradually, the prevailing thought has changed. Now, it hardly makes a blip nationally when a high-profile player announces he'll forgo a non-playoff bowl to get on with his professional career. Florida State running back Cam Akers isn't playing in this year's Sun Bowl. Two Alabama defensive players, Terrell Lewis and Trevon Diggs, will bypass the Citrus Bowl. The outrage has been replaced by understanding that an individual is allowed to look out for himself - especially when he isn't being financially compensated for his college performance.
What was once controversial is now, well, smart.
They changed the narrative
One way to measure the decade-long evolution of thought - and the power of public perception - is through the words of NCAA president Mark Emmert.
Emmert assumed his role on Nov. 1, 2010, making him in charge of the NCAA for more than 90% of the decade. In his first state of the association speech, in January 2011, he made his stance on compensating college athletes crystal clear.
"Student-athletes trading on their standing as star student-athletes for money or benefits is not acceptable, and we need to address it and make sure it doesn't happen," Emmert said. "Student-athletes are students. They're not professionals. And we're not going to pay them. And we're not going to allow other people to pay them to play.
"Behaviors that undermine the collegiate model, wherever they occur, are a threat to those basic values, and we can't tolerate them."
Eight years later, the language of his warning sounds like pearl-clutching. Slowly but surely, the mindset that student-athletes are to be shielded from money at all costs is eroding.
In 2011, the NCAA Division I Board of Directors voted to provide all athletes with an additional $2,000 stipend, hoping to cover the gap between what a scholarship provided and the full cost of attending college. It wasn't popular enough. The idea was put on hold after 125 schools voted to override it, ESPN reported in December 2011.
It took four more years for real change to take place. In 2014, after the creation of the College Football Playoff, the NCAA gave its five power conferences autonomy to create some of their own rules. In January 2015, those conferences passed legislation allowing schools to provide scholarships covering the full cost of attendance. Depending on how the school calculated its cost of attendance, it resulted in stipends providing an additional $2,000-$6,000 per athlete.
Smaller, sensical changes also took place. The NCAA finally launched a program in 2015 that paid for family members to attend the men's and women's Final Fours. It became a permanent policy in 2019 - as it is for the College Football Playoff.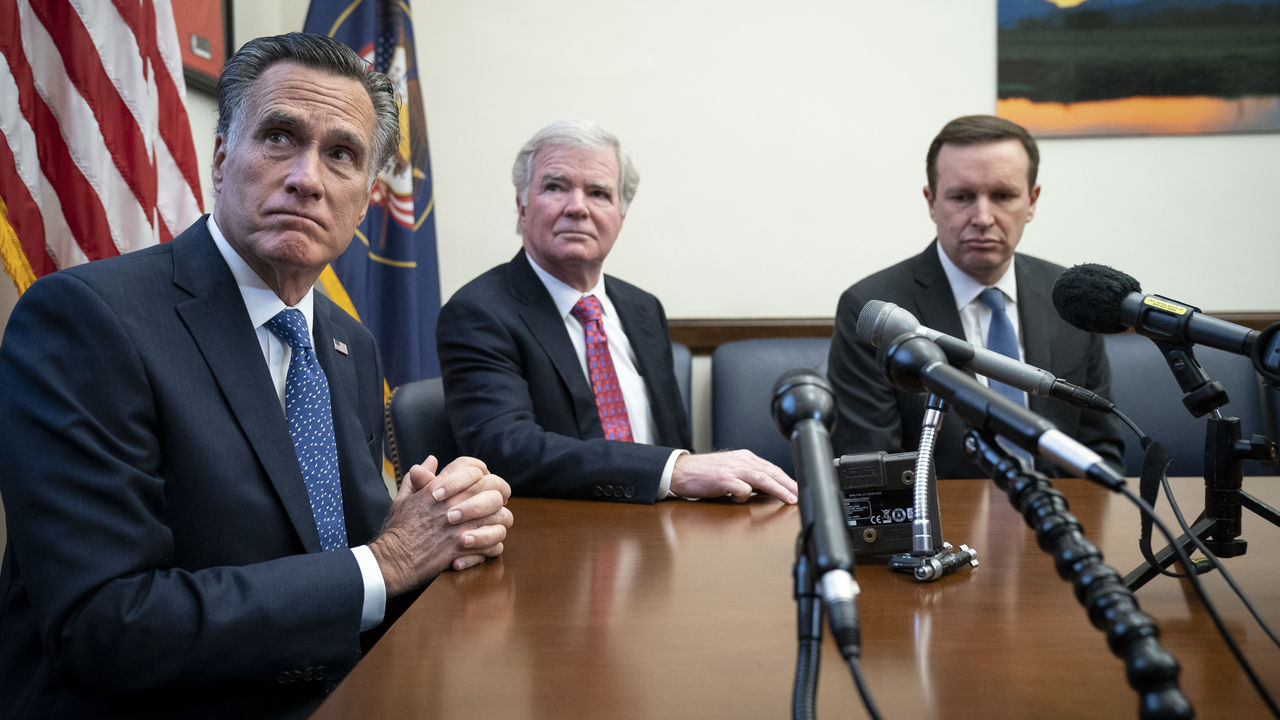 The idea of allowing student-athletes to benefit off their status is no longer "not acceptable," as Emmert put it in 2011.
In September, California Gov. Gavin Newsom signed the state's Fair Pay to Play Act, which will allow college athletes to profit off their name, image, and likeness. (The law goes into effect in January 2023.) Soon after California's success, other states jumped on board. A New York state senator wrote a similar bill. A Florida state representative did the same. So have others.
In October, the NCAA's top governing board voted unanimously to modernize its bylaws and policies in order to "enhance" opportunities for athletes to benefit from use of their name, image, and likeness. The association's announcement included more jargon than substance. But the fact there was movement at all is a turn from the hardline stance Emmert and the NCAA took at the start of the decade.
More change is likely on the way: Pressure from federal and state governments could force the NCAA's hand early in the next decade.
Just this month, Emmert met with two senators, Republican Mitt Romney and Democrat Chris Murphy, who are members of a working group examining issues in college athletics. Afterward, Murphy set the tone that could define the 2020s.
"I think it's time for us to recognize that student-athletes need to get a little bit more than they are today," he said. "They need to receive a little bit more protection, financially and otherwise."
Mark Cooper is theScore's NCAA writer.