Illinois handed Nebraska a 41-23 defeat on Saturday and it didn't take long for the Fighting Illini to celebrate their dominating win, taking a shot at the Cornhuskers on social media after the game.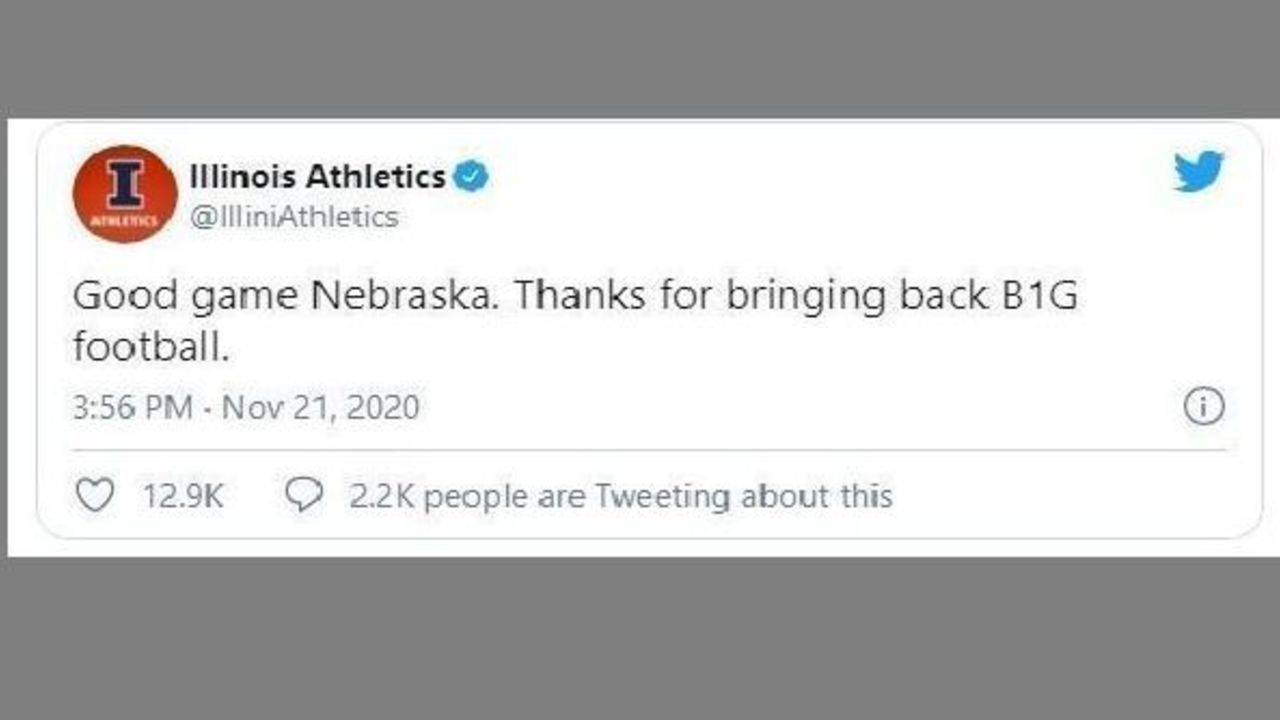 Nebraska was one of the Big Ten schools that pushed hardest for a 2020 season to take place after the conference initially postponed its campaign due to COVID-19 concerns. The Cornhuskers were even open to playing for another conference temporarily in case the Big Ten decided not to host football this year.
However, the first weeks of the pandemic-adjusted slate haven't gone the way Nebraska expected - the team is off to a 1-3 start and has been outscored 137-83 by opponents. The school also had its contest against Wisconsin canceled due to the pandemic.
Illinois, meanwhile, has now won two straight after starting the year on a three-game skid.