Before he became one of college football's top punters, Dane Roy sold ice cream for a living.
It was one of a few jobs Roy held in his past life. For four years, he worked as a typesetter for a horse racing sheet that was inserted in Australian newspapers. Before that, he worked in bars and tried his hand at calling local footy games for a radio station. But the job as an ice cream salesman was his last one before coming to America, and it offered free ice cream. So, naturally, that's where this story begins.
Peters Ice Cream delivered to vendors around Australia daily, and Roy was a cog in the outbound sales team, calling customers to schedule deliveries and determine how much ice cream they needed. The job had its perks - see: free ice cream - but as Roy entered his late 20s, he wanted more than empty calories. After growing up in Bunyip, Victoria, a small town 50 miles southeast of Melbourne, Roy entered the workforce immediately after graduating high school in 2006. It took him eight years to realize he likely needed more education if he wanted to advance his career - and his wages.
Serendipitously around this time, a friend tagged Roy in a Facebook post advertising a longest kick competition. The finalists would kick at the Australian Football League grand final - Australian rules football's equivalent of the Super Bowl - in October 2015. Roy, who was playing footy for a local team, decided to give it a shot. He made the cut to 28, then 14. Eventually, he moved past the semifinal and into the grand final.
There, in front of a crowd of 98,632 at the Melbourne Cricket Ground, Roy booted a ball 73 meters - 79 yards - from his foot to touch down. Part of the prize: Free lessons with Prokick Australia, a burgeoning program training Aussie rules football players to punt in American football with the goal to earn a college football scholarship in the U.S.
Believing he was too old, Roy initially had no intention of playing college football. But after training with Prokick and taking a trip to the U.S. - where he met Raiders Hall of Fame punter Ray Guy - he realized the opportunity he needed was staring him in the face.
At the age of 27, Roy enrolled as a freshman at the University of Houston in 2016.
"Everything kind of lined up," Roy, now a 30-year-old senior, said. "It's like, 'Hey, you want to go to university, you want more money in your life, this is your opportunity.'"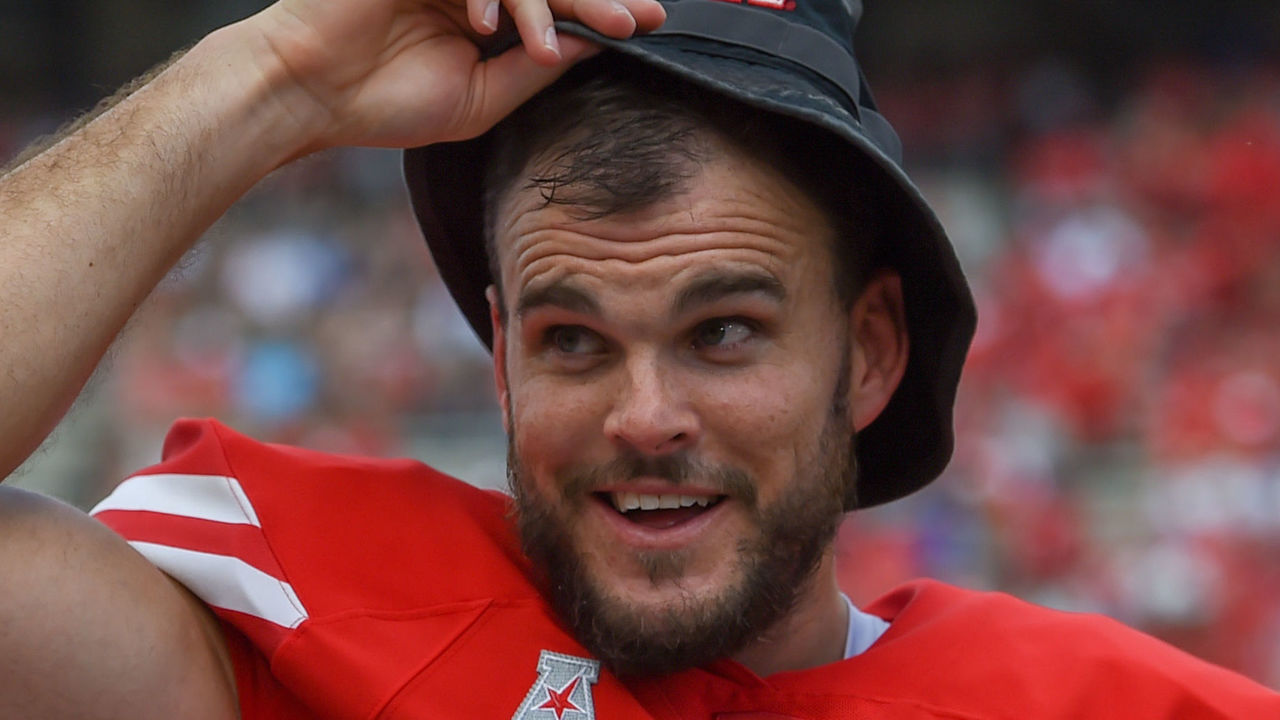 The opportunity hasn't only been for him. Roy is one of 33 Australian punters who started for FBS programs this fall - a pipeline that continues to grow because of the success Aussies have had in American football. Five of the last six winners of the Ray Guy Award, given to college football's best punter, were Australian. Two more players from the Prokick program - Roy and Kentucky's Max Duffy - are finalists for this year's award, which is will be handed out Thursday as part of the College Football Awards show.
The Australian punter pipeline is booming, thanks in large part to Prokick, which recruits prospects, trains them, and connects them with a college and coach that best fits them. For college coaches, it takes some of the uncertainty out of recruiting. For the players, college football provides a new lease on life.
Every player's story is different. In Australia, they were paper mill workers, carpenters, and wine cellar hands. Some played in the AFL professionally before injuries derailed their careers. Now, some even pursue U.S. college football directly out of high school; Kirk Christodoulou, the punter for Pittsburgh, started training with Prokick as a 16-year-old.
Each one said they're here not just to pursue the NFL, but to come home with a college degree.
"This has changed my life a lot," Roy said. "I always wondered what it would be like to live in America, but I never thought I would do it. Now that I've done it, I'm so glad."
Until the last decade, it was rare for Australians to play American football at a high level. In the 1990s, Darren Bennett, a former professional AFL player, successfully tried out for the San Diego Chargers. He made two Pro Bowls and was named to the NFL's All-Decade team, but his success didn't immediately lead to any sort of Aussie explosion in the sport.
A decade later, another former professional AFLer, Nathan Chapman, traveled to the U.S. at 29 to give the NFL a shot. He punted for the Green Bay Packers in the 2004 preseason, and spent time with the Chicago Bears, but never played a regular-season game. He did, however, develop an idea upon returning home to Australia.
Three years later, Prokick Australia began. The company, based in Melbourne and operated by Chapman and John Smith, another former kicker, aimed to give Australians a better opportunity at American football by sending them through college rather than the direct-to-pros approach.
"Everything I'd seen told me we had the talent in Australia to produce NFL-calibre punters on a regular basis. We just needed a program to make it happen," Chapman wrote last year in AthletesVoice, an Australian website.
If a player is interested in training at Prokick, they contact Chapman or Smith to schedule an initial tryout. That tryout helps the coaches determine if a player has the leg strength and coordination, combined with the finer specifics of punting, that could result in a college scholarship.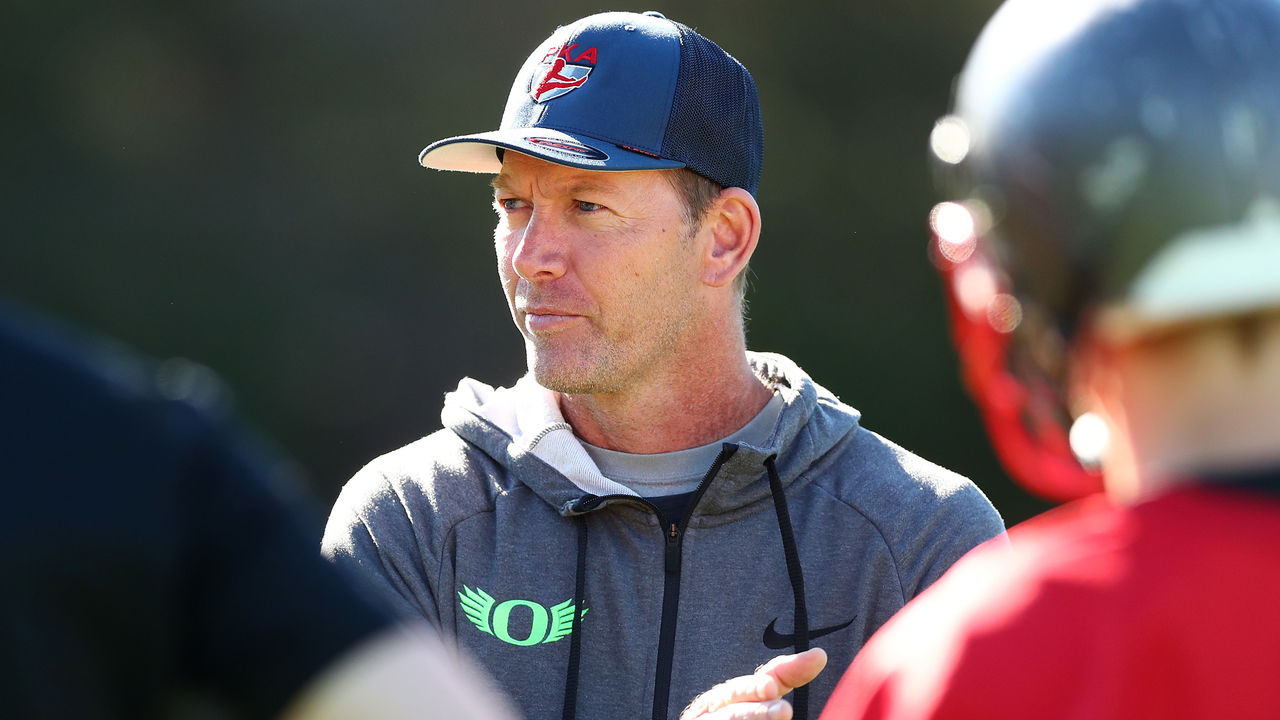 From there, the training can be grueling. Haydon Whitehead, the 24-year-old punter at Indiana, said he had kicking-specific sessions three-to-four times per week and conditioning sessions two-to-three times a week at Prokick before coming to the states in 2017. The goal, Whitehead said, was to get players to a level where they could compete not only on the field, but in the weight room at a college football program. Prokick's program aims to give players a taste of the time commitment it takes to play college football so that they aren't overwhelmed when they arrive.
"They won't take anyone they don't think is good enough to come here," said Trent Schneider, a junior at South Florida. "I like their honesty. They won't waste your time. So with that, immediately from that, you can trust them. Everything they say, if they're trying to coach you, you don't even question it, you just know, 'I need to do that.'"
Schneider, 29, stopped playing sports after high school and did an apprenticeship as a carpenter in Sydney. After three-and-a-half years, he started his own carpentry business.
"We would do everything from decks to full houses and stuff like that," Schneider said. "It's a little different than college."
He started kicking a ball again around 23 or 24 years old - though it's not something you forget how to do in Australia. After posting a video on Facebook, Schneider said a friend in Melbourne contacted him and encouraged him to reach out to Chapman.
Like Roy, Schneider wasn't sure if he was too old for it all - the training, the college experience - but he also knew his body wouldn't like doing carpentry and construction at age 50. Schneider traveled the nine hours from Sydney to Melbourne every four-to-six weeks for weekend training sessions with Chapman and Smith while also working with a coach in Sydney.
Unlike Roy, whose high school credits transferred over, Schneider couldn't go straight to Division I. For his first 18 months in the United States, he enrolled at Santa Barbara City College, graduating with an associate degree before heading to USF on scholarship. Mitch Wishnowsky, who won the Ray Guy Award in 2016 while at Utah and now plays for the San Francisco 49ers, also went through Santa Barbara.
Joel Whitford's story was similar, though the path he took to get there was different.
In speaking with more than 10 active FBS punters from Australia, there were two types of prospects who went through Prokick: Those who played professional Australian rules football, and those who played it for fun while working blue-collar jobs. Whitford's footy career landed somewhere in between. While he played for a local team, he also played in the Victorian Football League for Geelong Reserves - an affiliate team of Geelong's AFL club.
"I was a supplementary player to that list. So everyone I was playing against was a full-time athlete," he said.
In the final game of his 2012 season, though, Whitford injured his ACL. After taking 2013 off, he never got back to that level.
Instead, he worked a number of odd jobs. For about eight months, he worked at a winery as a cellar hand, taking instructions from the winemaker and operating machinery to filter, process, and ferment the wine. When he began training with Prokick in 2014 - referred there by his friend, Iowa punter Michael Sleep-Dalton - Whitford worked on the line at a wool factory, a job he "wouldn't recommend to my worst enemy."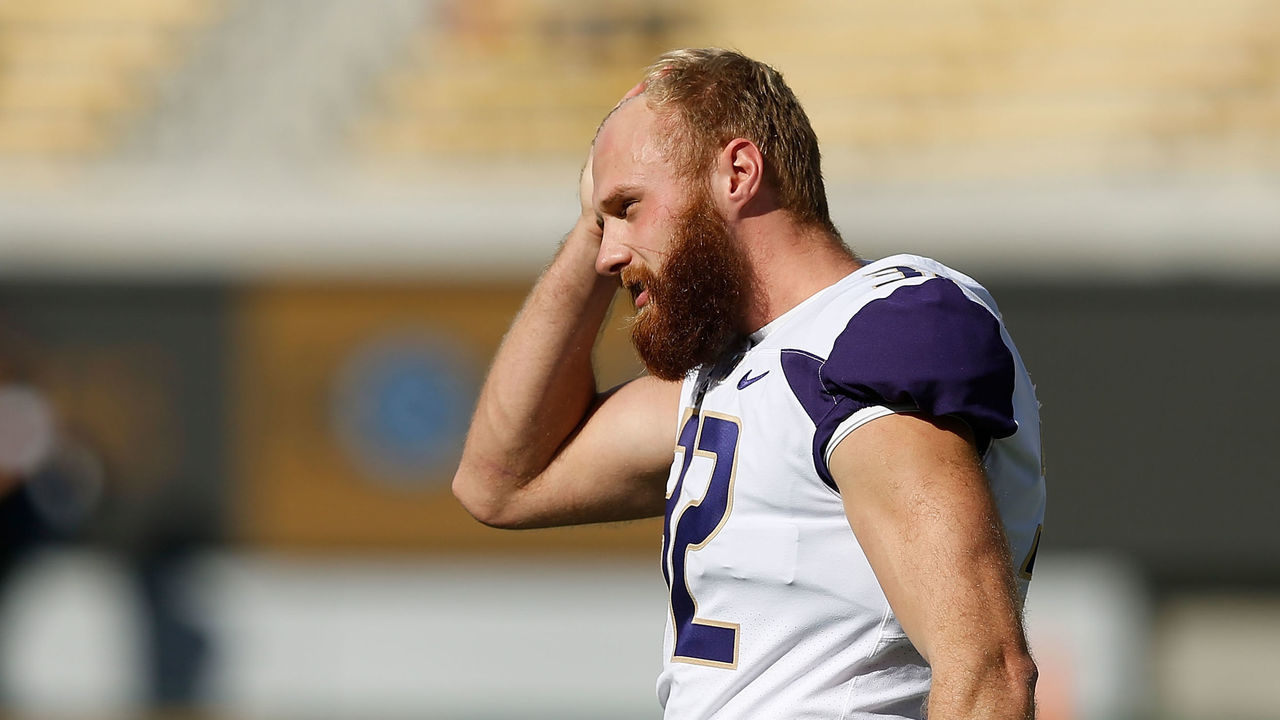 Once in the Prokick program, players train for as little as a few months or sometimes for multiple years. A punter won't be sent to the U.S. until he's ready and until a school feels like the right match. Christodoulou, the Pittsburgh punter who began training with Prokick at 16, didn't move to the states until he was nearly 20. Some of the older punters, or the ones who had more professional footy experience, moved more quickly.
Whitford came over in 2015 to attend Santa Barbara City College - he didn't take science as a sophomore, junior, or senior in high school, so his high school transcripts prevented him from a move directly to Division I. He followed Wishnowsky at Santa Barbara, then followed him to the Pac-12, signing with Washington for the 2017 season.
Auburn's Arryn Siposs and West Virginia's Josh Growden took the more direct route, pursuing American football after a taste of a professional AFL career. Siposs, 27, was drafted by St Kilda Football Club in 2010 and played 28 games over five seasons. When his pro footy career ended, he decided to go to university to become a teacher, but he also called Chapman and expressed an interest in trying out. After about five months of training, he had a scholarship to Auburn. He moved from Melbourne to Alabama along with his wife.
"The program they have here for me academically has worked out really well," Siposs said. "I wanted to be a teacher when I'm older and the program that they have here is really good for me. … Obviously they thought I was capable of playing in the SEC, which is a bonus as well."
The reasons a U.S. college football program would recruit an Australian punter are simple.
First, there are the results. From 2013-17, Aussies won the Ray Guy Award every season. Five NFL punters - Wishnowsky, Michael Dickson (Seahawks), Cameron Johnston (Eagles), Jordan Berry (Steelers), and Lachlan Edwards (Jets) are Australian. The number professionally should continue to grow.
The punters who come from an Australian rules background are also versatile. They can make a variety of kicks and spent their childhood honing the ability to boot a football directionally.
But there's also another reason: Despite the distance, the recruiting process is easier.
"They come to you with a school, and if you're interested you say yes, and then you're done," said Oscar Bradburn, the punter at Virginia Tech. "At Prokick, you don't really collect offers, as they say. If a school is looking for someone and you don't want to go to that school, they'll offer it to someone else."
Chapman and Smith, who have helped place punters in every FBS conference, attempt to match a prospect with a college based on a number of factors - skill level, of course, but also academics and geography. Schneider, for instance, preferred to attend a university in a big city because of his age. He ended up in Tampa.
They also work with the coaches to try and fulfill their preferences. Christodoulou, the punter at Pittsburgh, said the Panthers put an emphasis on having a traditional, two-step, pro-style punting method. While that might not necessarily jive with the idea of an Australian punter on the surface, Christodoulou became a strong two-step, distance punter under Chapman's tutelage. It was a perfect match for the young punter, who said he's benefited from living in the same city as Berry, the Steelers' punter.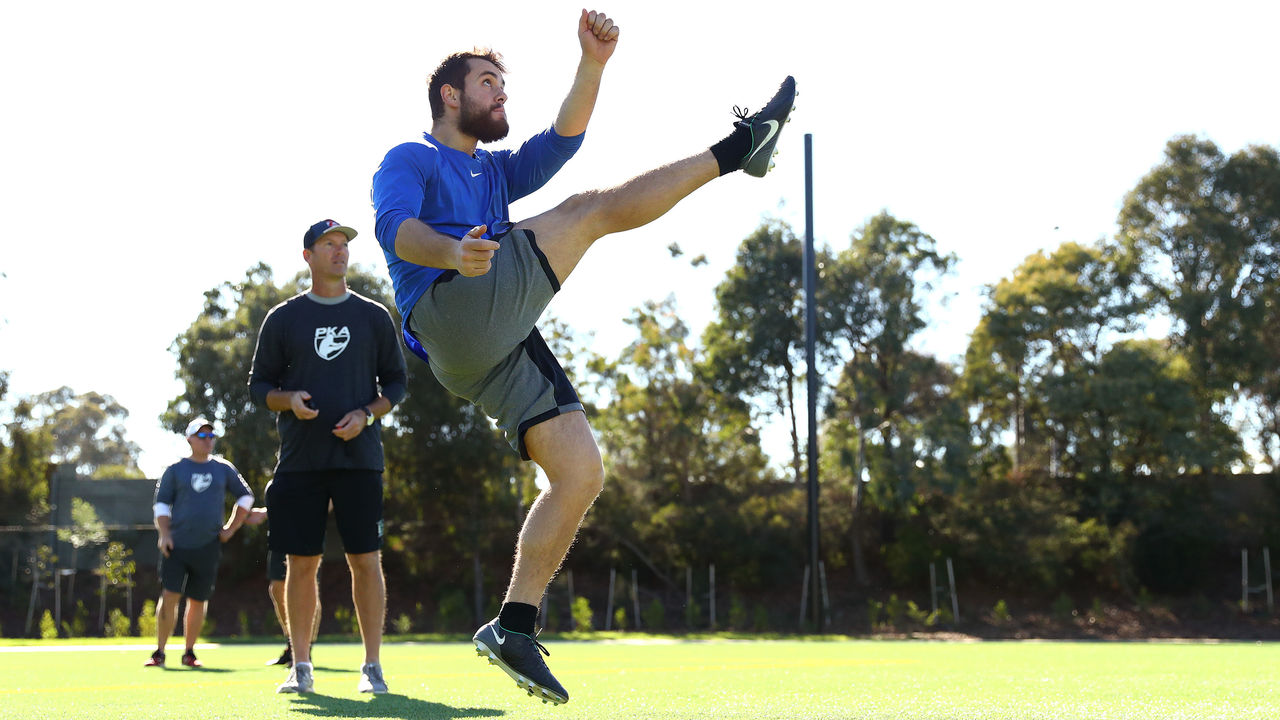 Oklahoma State coach Mike Gundy decided he wanted to sign his next punter from Australia after watching Dickson, the 2017 Ray Guy winner, punt at Texas for three years.
"When I walked off the field (after Texas), I told our recruiting guy and I told our special teams guy … we need to find a punter like that," Gundy said last year. "So they got in touch with the kicking academy over there in Australia. There's two guys that run that. They're fantastic. They're controlling the recruiting, they're finding these young men. … They put them in the system, they train them. It's a pretty sophisticated academy they have over there and they're straight shooters, which I like."
Prokick matched Oklahoma State with Tom Hutton, who punted for the Cowboys as a 29-year-old freshman this fall. Prior to coming to the U.S., Hutton worked 12-hour shifts at a paper mill. One of his former coworkers, Jordy Sandy, is TCU's punter.
While Prokick has opened the door for Australians who may have an interest in college football, it isn't the only avenue to a scholarship.
Cody Grace, who grew up in Perth - on Australia's west coast, across the country from Melbourne - paved his own way.
Grace, who, like all the others, grew up playing Australian rules football, said he checked Prokick out, but decided it wasn't something he wanted to do. Instead, he trained himself, studying the form of NFL punters and practicing at a local rugby park.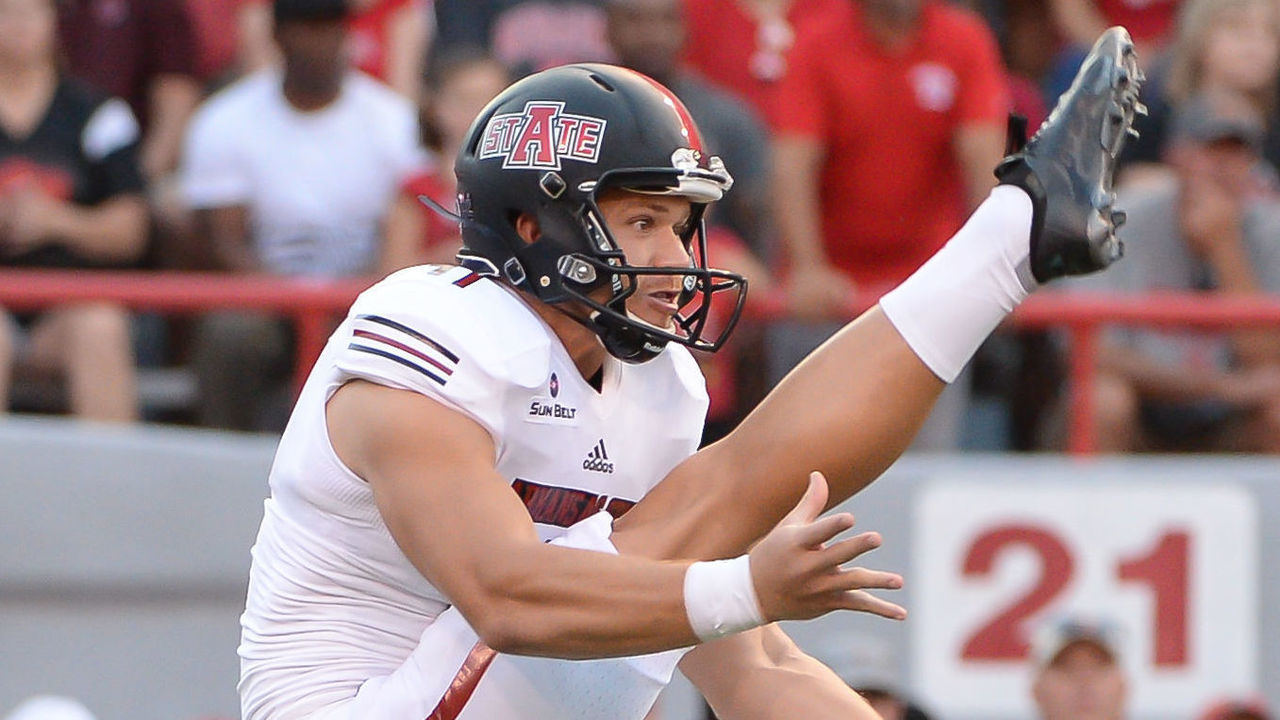 By duct-taping an iPad to a rugby post, Grace created his own film. It was an exercise in trial and error. Sometimes, the framing would be wrong. Other times, especially in the morning when the pole was wet, the iPad would fall off.
"There was some reps that I'd hit really good balls as well," Grace said. "That was the annoying thing."
Grace emailed clips of unedited film to college coaches. He followed up with them, aiming to grab their attention by simply "being annoying." He wasn't searching for a specific school or conference. He just wanted an opportunity to play at a quality program that fit him. He also wanted to study to become a strength and conditioning coach.
Grace, who was attending a university in Australia, said he took some time off to save money for a trip to the U.S. He came over to compete at a couple of punting camps. At a 2017 camp in Las Vegas put on by Chris Sailer Kicking, he was named "consistency competition" and "last man standing" champion. By traveling to the states and showcasing his punting ability in person, he drew the interest of Arkansas State.
"It was kind of a decision upon myself to take the journey for myself," said Grace, who led the Sun Belt in punting average this season. "I think it's been awesome."
The natural next step for Australian punters would be to take over the NFL.
With punters at more than 30 FBS schools, and more on the way in the 2020 class, the pipeline between Australia - and Prokick - and college football is healthy.
In the pros, it's still in its infancy.
Dickson was drafted in the fifth round by Seattle in 2018 and became the first rookie punter to make the Pro Bowl since 1985. Wishnowsky, a rookie with San Francisco, went in the fourth round this past year.
Though they each came over with an idea for how they'll eventually use their degree back home, the Australian punters in college have designs on being the next one to reach the NFL.
"I'd be lying to say if I just came over here and wanted to just get my degree and play three years of college football and leave," Siposs said.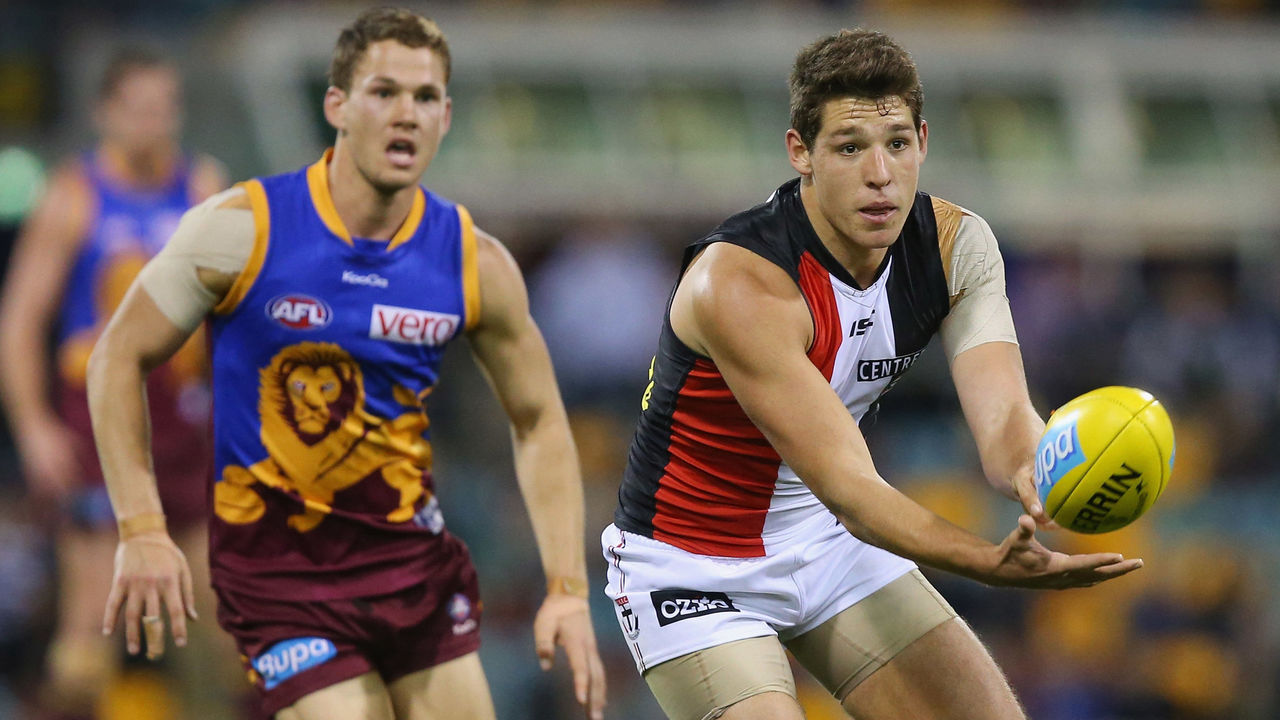 Even Roy could pursue an NFL career. He said in September his plan was to head back to Australia after this season, rejoining his fiancee, who was unable to get a job in Texas in her profession as a nurse. But Roy recently told the Houston Chronicle he will pursue a pro football career.
Roy's life was already changed at 27 when he went from ice cream salesman to college athlete.
An NFL contract at 30? That would be the cherry on top.
Mark Cooper is theScore's NCAA writer.