The NFL Power Rankings are selected by a panel of theScore's football editors.
This week, we're identifying one player whom each team should look to buy or sell ahead of the Nov. 3 trade deadline.
1. Kansas City Chiefs (5-1)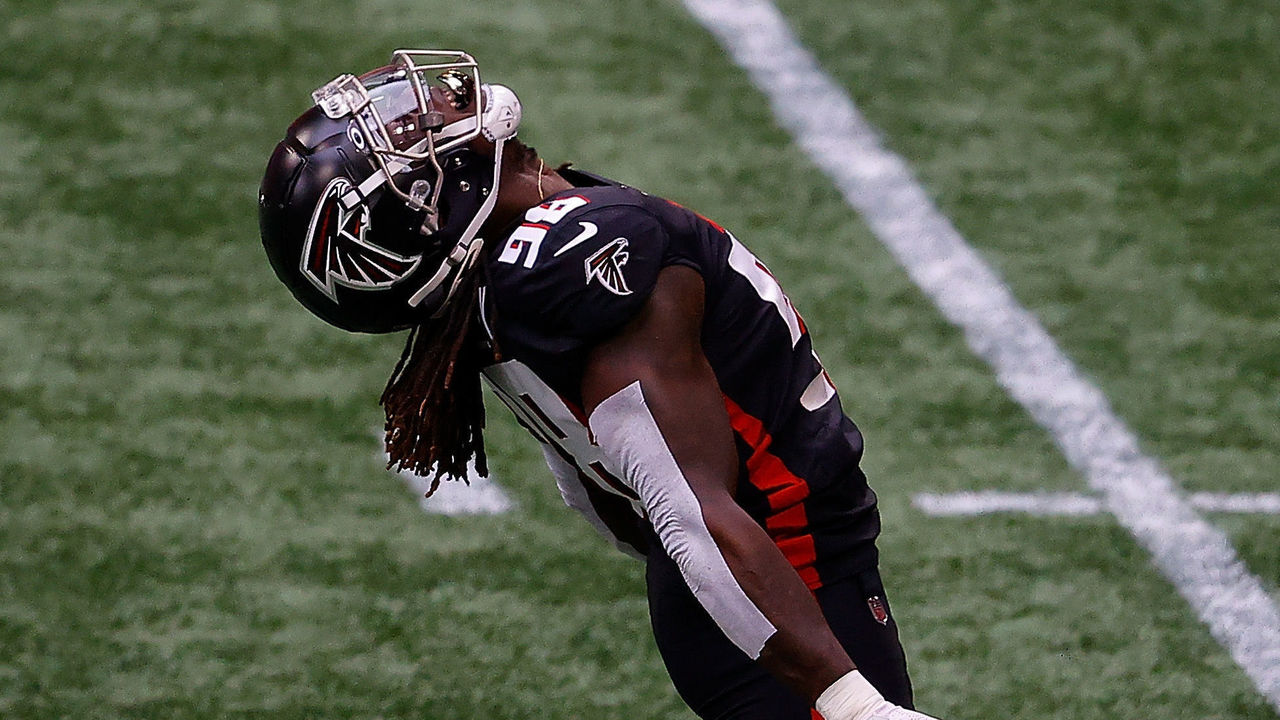 Previous Rank: 2
The Chiefs could use a boost off the edge, and the Falcons' Takkarist McKinley will be on the market as a low-risk rental. A move to a contender may be just what the former first-round pick needs to reignite his career.
2. Seattle Seahawks (5-0)
Previous Rank: 1
The Seahawks desperately need a pass-rusher, and Carlos Dunlap is frustrated with his diminished role in Cincinnati. Does anyone else hear wedding bells?
3. Pittsburgh Steelers (5-0)
Previous Rank: 6
The Steelers figure to scour the market for short-term relief at linebacker after losing Devin Bush for the season. Chargers' Denzel Perryman won't cripple their cap situation or cost a premium draft pick.
4. Baltimore Ravens (5-1)
Previous Rank: 5
The Ravens should be at the front of the line for Alshon Jeffery if the Eagles are determined to move him. They could use a big, physical receiver to complement the speedy but undersized Marquise Brown.
5. Green Bay Packers (4-1)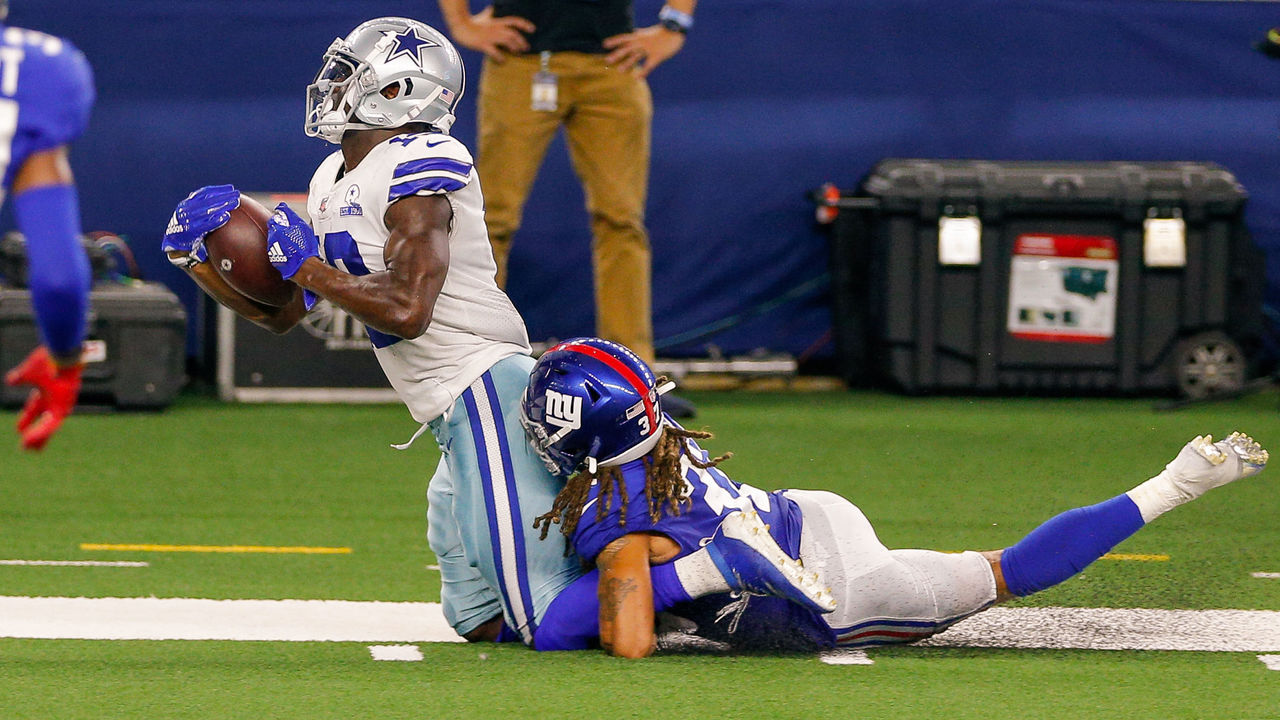 Previous Rank: 3
The Cowboys just paid Amari Cooper and drafted CeeDee Lamb, and Michael Gallup needs a new deal next year. While it's unlikely Dallas moves Gallup now, it never hurts to ask. He would fit perfectly for Aaron Rodgers alongside Davante Adams.
6. Tennessee Titans (5-0)
Previous Rank: 4
The Titans must reinforce their O-line to keep the offense rolling after a torn ACL sidelined Taylor Lewan. Riley Reiff is an obvious candidate with the Vikings in freefall.
7. Tampa Bay Buccaneers (4-2)
Previous Rank: 11
GM Jason Licht and head coach Bruce Arians already plugged one hole with defensive tackle Steve McLendon and could fill another by nabbing Jets cornerback Brian Poole to play the slot.
8. Buffalo Bills (4-2)
Previous Rank: 8
After the Chiefs gashed them for 245 rushing yards, it's clear the Bills need a run-stuffing defensive tackle like the Giants' Dalvin Tomlinson. He'll hit the market after the season, but the 26-year-old is young enough that he could be a long-term piece in Buffalo.
9. New Orleans Saints (3-2)
Previous Rank: 9
If Drew Brees is going to dink and dunk all season, the Saints need to get him another shifty receiver who can separate off the line of scrimmage - perhaps Jets' Jamison Crowder.
10. Los Angeles Rams (4-2)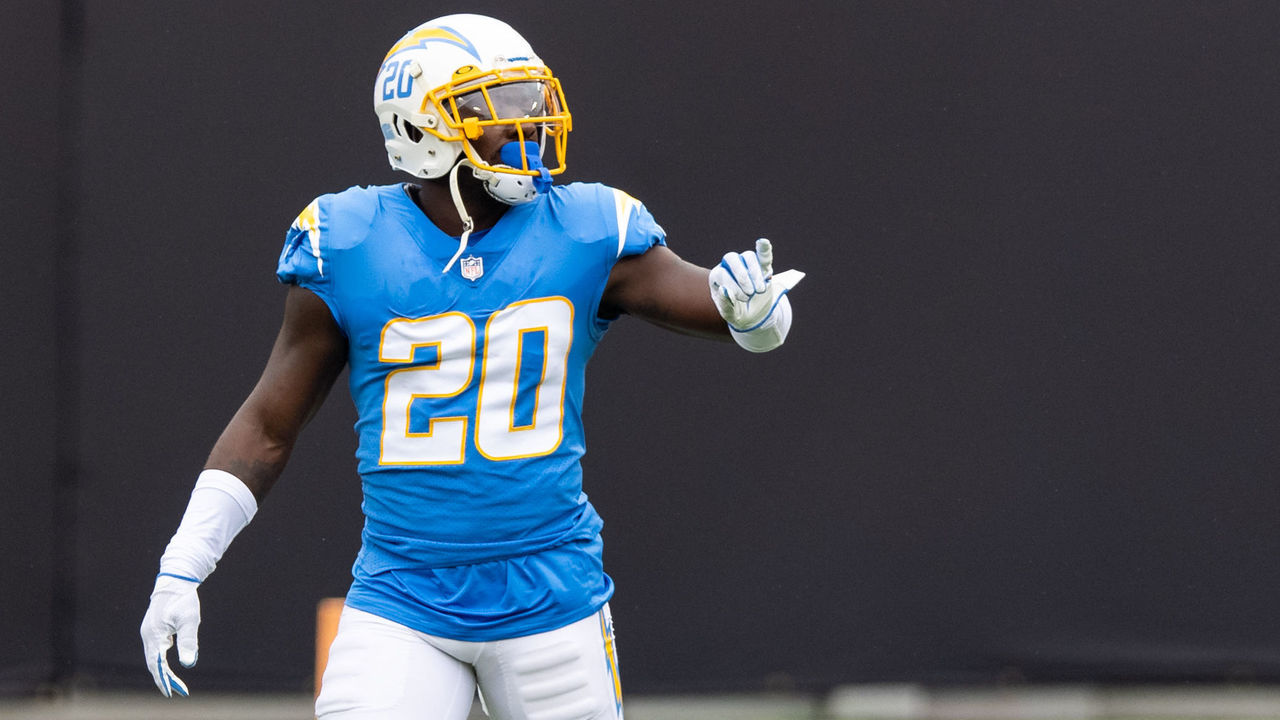 Previous Rank: 7
Surely the chronically aggressive Rams can't afford another blockbuster addition, but that shouldn't preclude them from making a more modest upgrade in the secondary with a guy like Chargers' Desmond King.
11. Arizona Cardinals (4-2)
Previous Rank: 16
With Kenyan Drake off to a so-so start and the Cardinals on the brink of contention, GM Steve Keim should feel inclined to pull the trigger on another running back trade. Phillip Lindsay is underused by the Broncos and has the pass-catching skills to fit in Kliff Kingsbury's offense for years to come.
12. Chicago Bears (5-1)
Previous Rank: 14
The Bears are among the biggest surprises in 2020. Nick Foles needs better protection if their success is to continue. Falcons center Alex Mack should be available and would solidify the line's interior, though it would require Cody Whitehair to move back to guard where he struggled previously.
13. Indianapolis Colts (4-2)
Previous Rank: 15
The Colts need a quarterback of the future, and Sam Darnold deserves a fresh start with a competent franchise. The Jets are far more likely to trade Darnold in the offseason when they know their draft position, but it's possible Indy tries to take advantage of New York's fire sale early.
14. Las Vegas Raiders (3-2)
Previous Rank: 12
The Raiders' young secondary has held up reasonably well over the opening six weeks, but more experience and playmaking could help them in their fight with the Chiefs for the AFC West. Jets safety Marcus Maye, who reminded us of his talent with a butt interception in Week 6, would be a great fit in Las Vegas.
15. San Francisco 49ers (3-3)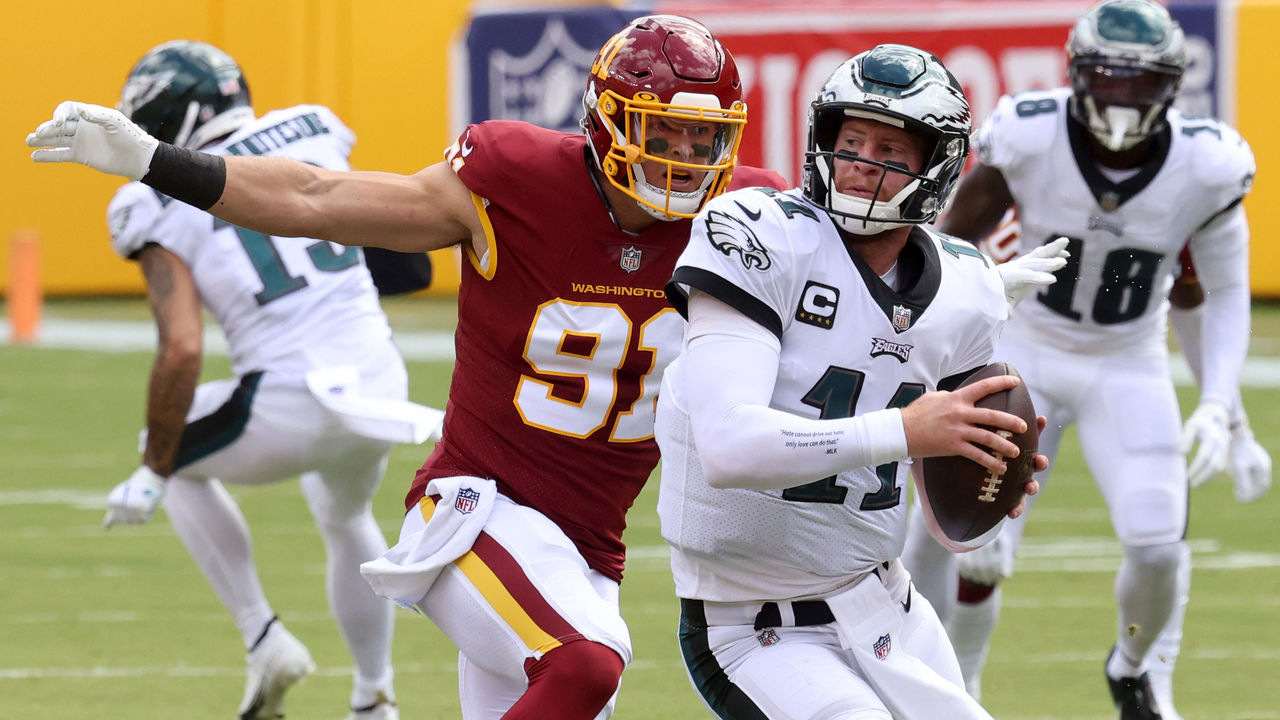 Previous Rank: 18
Ryan Kerrigan would gladly leave Washington to reunite with former teammate Trent Williams and make a push for the playoffs with the 49ers, who need to bolster a pass-rush decimated by injuries.
16. Cleveland Browns (4-2)
Previous Rank: 10
With the Browns' pass defense struggling and the Vikings in a position to sell at the deadline, it's a good time to resurface the Anthony Harris trade rumors that festered throughout the offseason.
17. New England Patriots (2-3)
Previous Rank: 13
The Patriots lack speed at receiver, and Cam Newton plays his best when defenses have to respect a downfield threat. It would be a bold move for New England considering the recent misses to fix the position, but imagine Newton unloading bombs to DeSean Jackson - if he's healthy.
18. Miami Dolphins (3-3)
Previous Rank: 21
The Dolphins will be doing a disservice to Tua Tagovailoa if they don't attempt to improve his receivers after moving the QB into the starting lineup. They could kick the tires on several wideouts, including John Ross, who wants out of Cincinnati.
19. Carolina Panthers (3-3)
Previous Rank: 17
Only the Patriots have gotten fewer receptions from tight ends this season than the Panthers, who are hanging around in the NFC playoff race and would make sense as a landing spot for the disgruntled David Njoku.
20. Denver Broncos (2-3)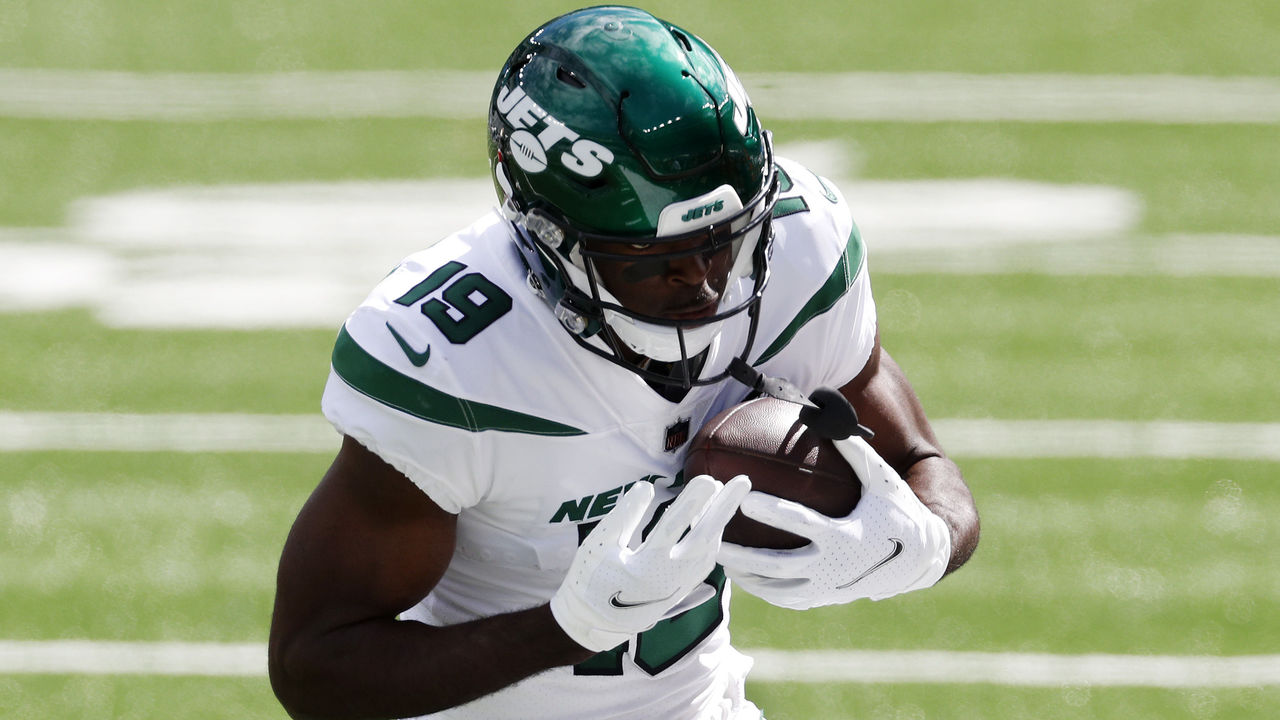 Previous Rank: 26
Breshad Perriman was considered a potential free-agent target for the wide receiver-needy Broncos last offseason before signing a one-year contract with the Jets. With Courtland Sutton out for the year, Denver should look to get Drew Lock more help before the deadline.
21. Dallas Cowboys (2-4)
Previous Rank: 19
Plan B for the Cowboys isn't going well. Andy Dalton didn't get much help on MNF, but Dallas can't cross its fingers and hope. While Miami would be wise to keep Ryan Fitzpatrick as a mentor to Tagovailoa, the veteran is likely the most realistic and relatively inexpensive Plan C.
22. Philadelphia Eagles (1-4-1)
Previous Rank: 20
It's sad Zach Ertz's time in Philly will end on a sour note, but it appears inevitable given their public contract dispute, the Eagles' long-term cap issues, and the team's early struggles. Though his contract demands might limit his options, the Eagles should listen if a contender comes calling.
23. Houston Texans (1-5)
Previous Rank: 22
In crowding their wide receiver room, the Texans were always going to leave someone with too small of a role. Kenny Stills, who only has seven catches through six weeks, is enticing for a team looking to add speed to its offense.
24. Detroit Lions (2-3)
Previous Rank: 25
Receiver Marvin Jones only has 14 catches through five games and will be a free agent this coming offseason. The Lions should attempt to recoup some value for the veteran and open up playing time for younger options.
25. Los Angeles Chargers (1-4)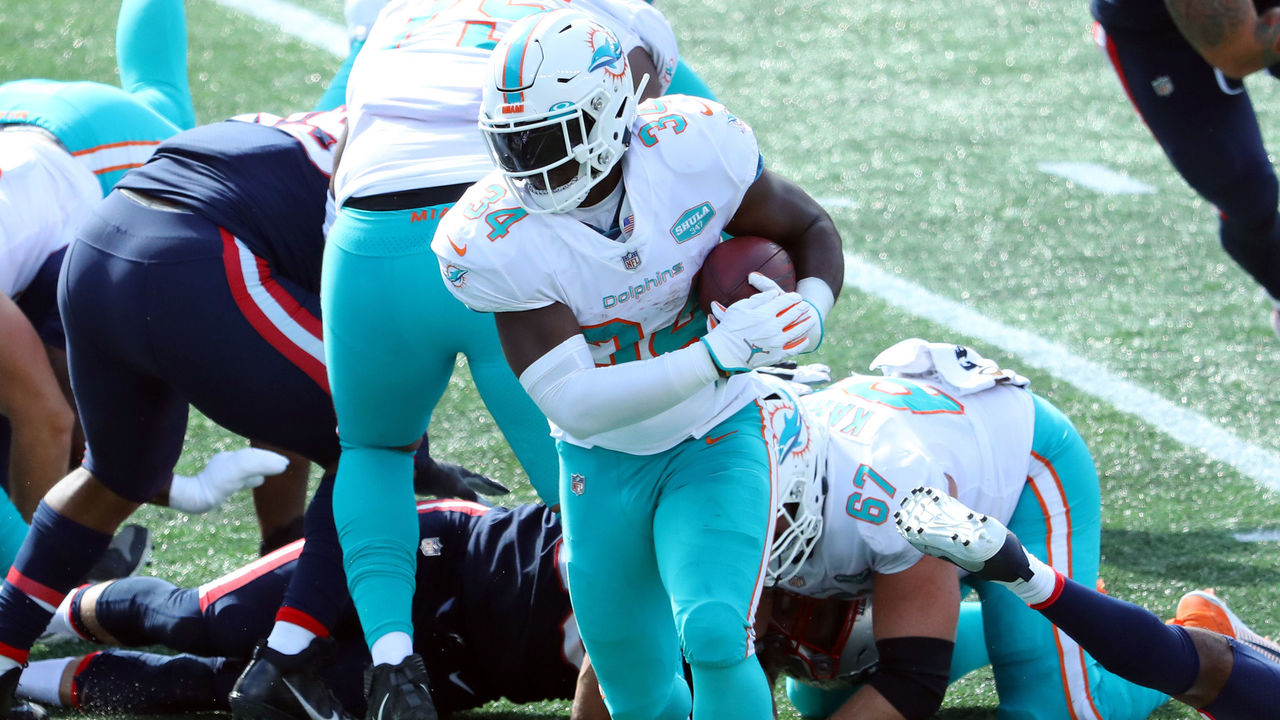 Previous Rank: 24
The Chargers' playoff chances are slim. But with Justin Herbert looking like a star, the team shouldn't trade away any of its valuable players. Instead, with running back Austin Ekeler sidelined, L.A. should bolster Herbert's supporting cast with Jordan Howard, who's been a healthy scratch for Miami recently.
26. Atlanta Falcons (1-5)
Previous Rank: 28
If the Falcons can find someone to take guard James Carpenter's contract off their hands, they better do it ... immediately ... without asking questions.
27. Minnesota Vikings (1-5)
Previous Rank: 23
Kyle Rudolph has been a consistent presence for years, but he's expensive, on the wrong side of 30, and preventing Irv Smith from moving into the No. 1 tight end role.
28. Cincinnati Bengals (1-4-1)
Previous Rank: 27
The Bengals may not want him, but defensive tackle Geno Atkins can help somebody. Cincinnati appears ready to move on after reducing his playing time to begin the season.
29. New York Giants (1-5)
Previous Rank: 31
Giants offensive coordinator Jason Garrett is essentially using Evan Engram the same way he used an old Jason Witten in 2019. The young tight end is an explosive threat and excels when attacking defenses deep and not running curls. New York should trade Engram to a team that knows how to use him.
30. Jacksonville Jaguars (1-5)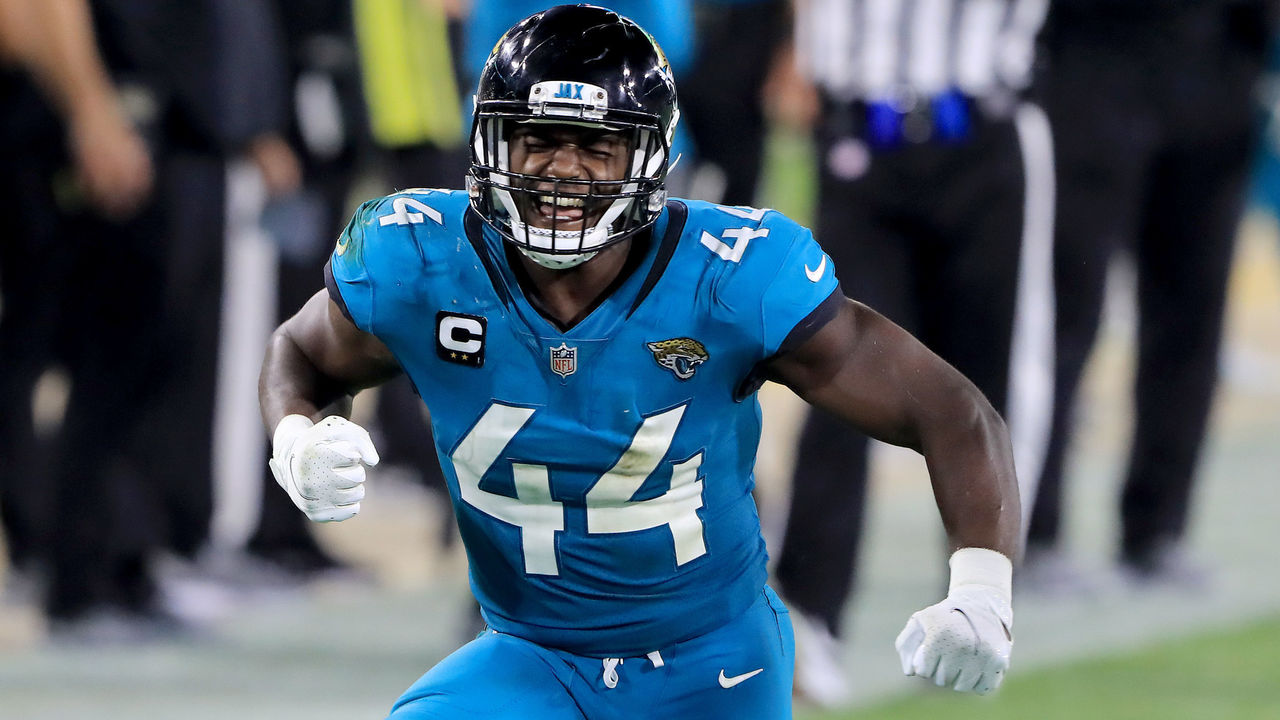 Previous Rank: 29
The Jaguars got rid of every other defensive starter from their 2017 AFC title game appearance, so why leave out Myles Jack? While it would rob the unit of its best player, Jacksonville isn't winning anytime soon, and the linebacker's trade value may never be higher than right now.
31. Washington Football Team (1-5)
Previous Rank: 30
When Washington benched Dwayne Haskins four games into 2020, it effectively ended the young quarterback's time with the team. Plenty of organizations should be willing to take a flier on Haskins for a discounted price.
32. New York Jets (0-6)
Previous Rank: 32
Apparently, everyone on the Jets not named Mekhi Becton is available for trade. Quinnen Williams, the No. 3 pick in 2019, will generate more interest than most thanks to his high ceiling and favorable contract status.