Q&A: How to talk to vaccine skeptics like Cole Beasley
Timothy T Ludwig / Getty Images Sport / Getty
The primary takeaway from the NFL's updated COVID-19 protocols for training camp and the preseason is that both the league and the National Football League Players Association are strongly encouraging players to get vaccinated without mandating that they do so.
For vaccinated players, there are virtually no restrictions. But the unvaccinated will be subject to many of the same rules that governed the 2020 season: daily testing, mask mandates, travel and socialization restrictions, and quarantine after high-risk exposures.
Training camps are slated to begin in about six weeks. Any unvaccinated player who hopes to be fully vaccinated by then would need to start the two-dose process sooner than later.
NBC's Peter King reported in May that the NFL was considering allowing teams with 85% vaccination rates to return to pre-pandemic protocols, just as MLB has done. But not all players are on board, from Washington Football Team defensive end Montez Sweat ...
... to Carolina Panthers quarterback Sam Darnold ...
... to Buffalo Bills wideout Cole Beasley, who apparently has no understanding of statistical probability ...
... or risk assessment:
Beasley kept tweeting through online criticism Friday, showing no interest in changing his stance.
"My way of living and my values are more important to me than a dollar," he tweeted in a lengthy statement. He added: "I'll play for free this year to live life how I've lived it from Day 1. If I'm forced into retirement, so be it."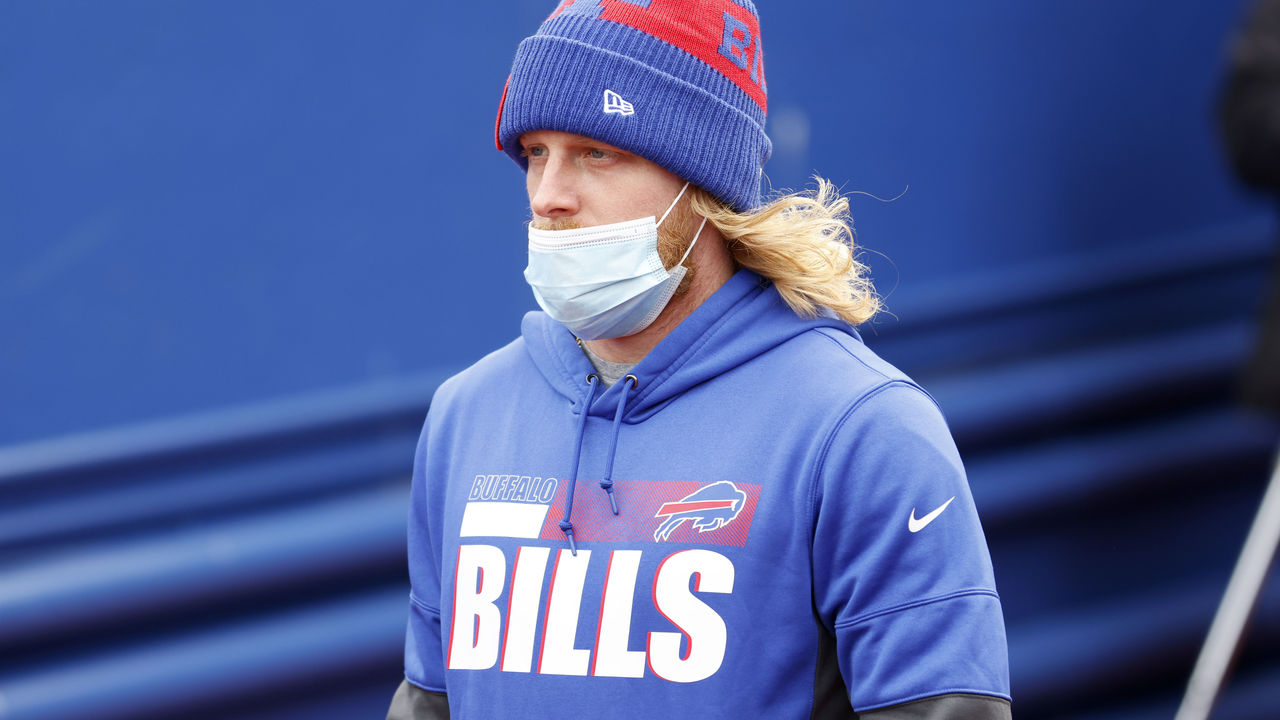 The league is basically on vacation for the next several weeks, but look for COVID-19 protocols to become a major storyline once camps open. Sports Illustrated's Albert Breer reported this week that the Miami Dolphins and New Orleans Saints are the only two teams that have reached the 85% vaccination threshold. A little more than half of the league's players have received at least one vaccine dose, according to Mark Maske of The Washington Post, while four teams - the Indianapolis Colts, Jacksonville Jaguars, Arizona Cardinals, and Los Angeles Chargers - lag well behind the league-wide vaccination rate.
To get a better perspective on all this, theScore spoke by phone to Zachary Binney, a sports epidemiologist and assistant professor of quantitative theory and methods at Oxford College of Emory University in Oxford, Georgia.
The following conversation - which took place a few hours before Beasley doubled down - has been edited for clarity.
What do you think of what the NFL is doing with its different protocols for vaccinated and unvaccinated team personnel?
I think they're basically doing what they can in terms of what they're allowed to do. They can make whatever rules they want for everybody, but the players have a union, and the union's doing what unions do, right? It's standing up for the interests of all its members. You've got a mix - like everyone does - of players who want to get vaccinated and those who don't. The NFL is trying to incentivize it with a combination of carrot and stick, depending on their perspective. Cole Beasley would probably call them sticks, but I would say it's a carrot. It's a reward for getting vaccinated and doing what, in my opinion, is the right thing: to protect yourself and, more importantly for most of these guys, to protect everybody around them.
Why do you think it's important for the NFL to incentivize vaccinations and protocols even when things seem like they're returning to normal?
Look, I think it's a really good question. We are going back to normal. The way that we ensure that we stay on this good trajectory is to continue to have people get vaccinated to protect against variants - for example, the Delta variant, which can cause potentially more severe disease and is definitely more transmissible; that's definitely causing some concern. So in order to stay ahead of that, the best thing we can do is get vaccinated. And that means everybody - that means from the stadium janitors to my wife who couldn't care less about football to the players. That means everybody.
Any part of a multipronged approach - from colleges mandating it for students to employers putting in strong incentives for their particular employees to get vaccinated - is totally fair and is going to be helpful for the country and the world at large. So I endorse it.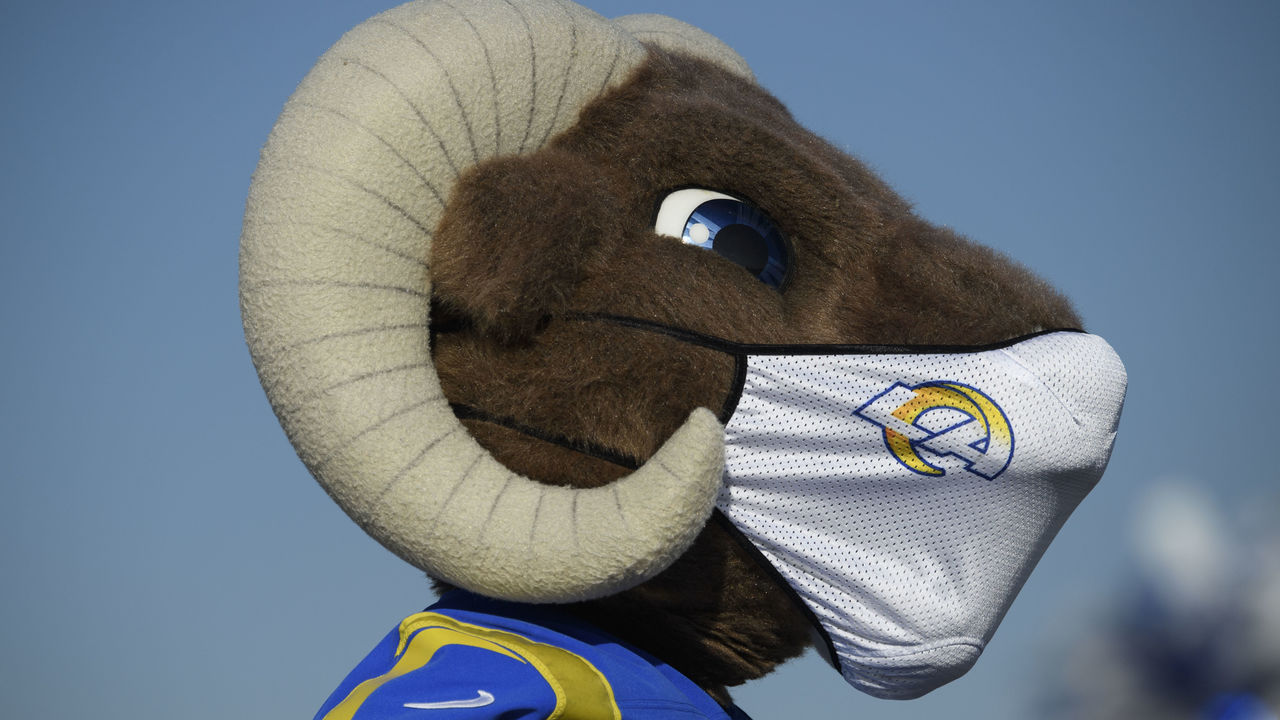 But the virus looks to be in retreat - at least in the U.S. - and the vaccines appear to be effective against the variants. We seem to be past the worst of this, so why stick with these mandates?
There's a non-crazy argument to be made that asks, "Does the NFL really need to be continuing with all the strict protocols it had last year when the situation with COVID-19 has improved so dramatically?" It is arguably down to something more like the flu. If you've got 70% of your team vaccinated, are we really facing a risk of a big outbreak and severe outcomes involving staff and the community? Or is it really just not that big of a concern anymore, especially because a large percentage of those who are really vulnerable to bad outcomes from the virus have been vaccinated?
I don't have a problem with the NFL maintaining its safety protocols while we see what the situation is going to look like through the fall and winter. Even with vaccines, could we get a resurgence? Could the Delta variant be a really big problem? I'm not saying we're living in fear in perpetuity or anything like that; that's not reasonable. We do need to adjust our approach as the risk level drops. But I think this year, it's great to have good safety protocols as we move back toward normal. Either getting the vaccine or continuing to mask up and avoid time around each other indoors is not a bad idea - especially for a workplace that we know is conducive to the spread of infectious diseases, as we see just about every year with the flu or MRSA or whatever else.
What's the best way to handle situations in which players perhaps consider that the most vulnerable have been inoculated and weigh that notion against their fears about the long-term effects of vaccines?
I would say a couple of things in response to that. A lot of players like to think, "Hey, we don't know about the long-term effects of this vaccine." We don't because it hasn't been around very long. What we do know is that vaccines - which have been around for decades - almost always show side effects in the short-to-medium term, meaning you could have an allergic reaction to the shot, or you could develop some syndrome within days or weeks of getting the vaccine. You don't really see these long-term effects.
A response to that might be, "Well, these are mRNA vaccines, though; these are new, these are untested." To which my response would be, "Well, OK. You're right." Now, all that stuff about mRNA changing your genetic material and stuff? That is completely false. There is no truth to any of that. But if you're worried about that or any long-term outcomes, get the Johnson & Johnson shot because that is based on an older technology that has been around for many decades. If an NFL player walked that route and said, "Listen, I just don't like the mRNA thing, I want to get the Johnson & Johnson shot," great. I call you vaccinated; we're done. That's one thing we could think about.
The other response we would say is we don't know about the long-term effects of the virus. My wife couldn't eat hamburgers or enjoy toothpaste because they tasted like garbage for about seven or eight months after she got the virus. We don't know what else is going to turn up, especially for an NFL player who probably has a diet he really likes and depends on for performance. That could be a real effect.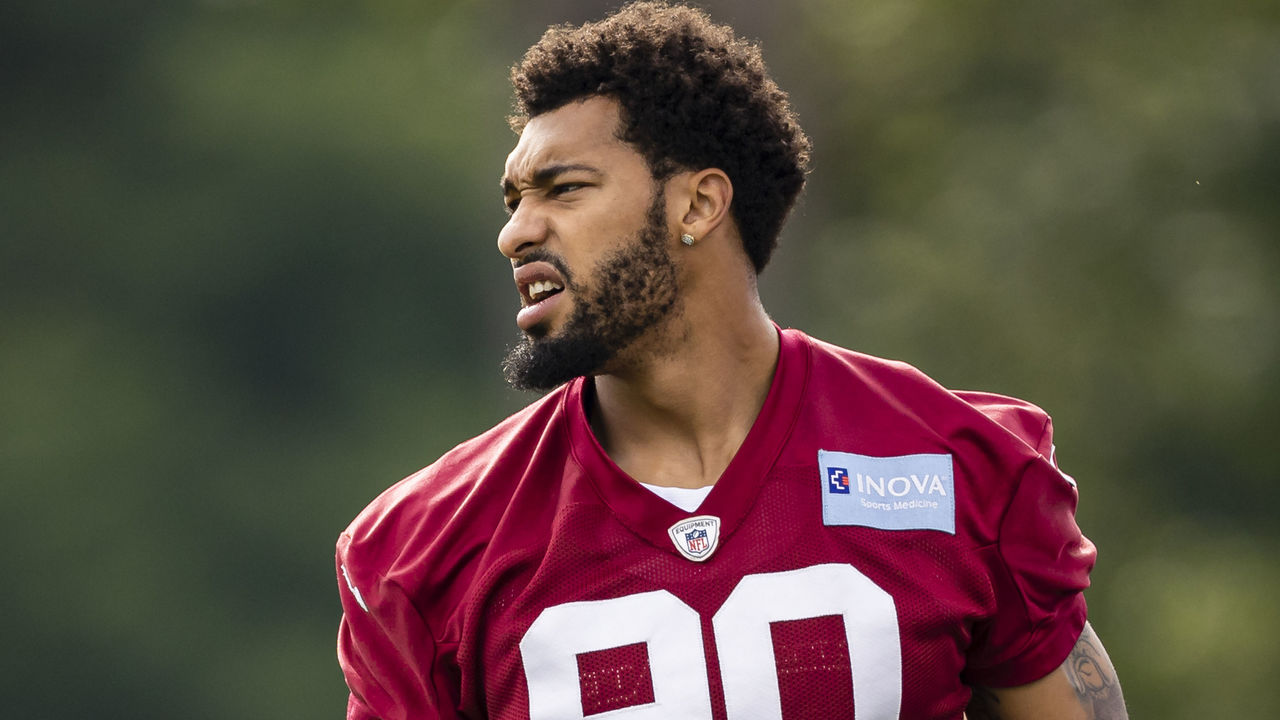 What are your thoughts on players like Cole Beasley, Montez Sweat, and Sam Darnold and why they may still be vaccine-hesitant?
It's hard to know what's in Cole Beasley's head or Cole Beasley's heart without sitting down and talking with Cole Beasley person to person in a private setting. I don't really think Twitter is conducive for these conversations; I don't think media interviews are conducive for these conversations. So what you hear - which in some cases may be the truth and in more cases, I would guess, is kind of a dodge - is, "Well, I still have questions. Well, I want more information. Well, I'm unclear on some things." And that may be the case for some players.
Dr. Thom Mayer with the NFLPA has said he's had conversations with hundreds of players, and most of them have had genuine questions - as he put them, "grown-ass questions from grown-ass men." And that doesn't surprise me. It's possible that they have questions that they haven't gotten answers for, but it's also possible that they have had every question answered as best we can answer it, and they still have enough concerns that they've decided not to get vaccinated. There may be some emotional component underlying that, or there may be a family component underlying that, or there may be absolutely nothing you can do. If there's nothing you can do, that's fine; it's their choice. But as with any choice in life, it comes with consequences.
How do you envision this playing out for the NFL?
Look, any decision is not usually purely rational, right? There's some emotional component. Especially around vaccines, there can be a lot of fear and anxiety - often sparked by misinformation and propaganda. These are very real feelings that people are having that they deserve to have heard and, in some cases, validated. There's a difference between that and letting somebody get up on a podium and just talk unchallenged, spewing nonsense about vaccines. That's not a good thing and not something we should be doing. But listening to a person with good-faith, genuine concerns and worries by saying, "I hear you, and these are reasonable concerns that you have, and here's the best answer I can give you at the time, and you make your own decision" - that's pretty much the best tool we have.
I feel like grabbing people by the collar and saying, "Just get the damn shot." But we know that doesn't work. Same with calling people selfish or contemptible or something like that. So even if that's what you're feeling in your heart, try to listen to people and meet them where they're at. You'd be surprised how often you might convince somebody who's on the fence.
I don't know if, in any particular case, that's what we're seeing with Cole Beasley or Montez Sweat or Sam Darnold or Josh Allen or Anthony Rizzo or Jason Heyward. I don't know what their individual circumstances are. But I'm hoping that we can eventually get through to some of them. And I'm especially hopeful in the NFL that when these guys get to training camp and into the unvaccinated protocols and see how much more fun their vaccinated teammates are having that a lot of them go ahead and decide to get the shot.
Sometimes that might push you over the edge, right? Sometimes it's not an outright "no, no, no, no, no." It's just there's a little concern, a little hesitancy, even a little laziness to not go get the shot, right? Haven't you always put off an errand you've been meaning to do for weeks and weeks? We might be seeing some of that, as crazy as it sounds. Maybe that could change once we get into training camps. That's my point.
Dom Cosentino is a senior features writer at theScore.
Comments
✕
Q&A: How to talk to vaccine skeptics like Cole Beasley
  Got something to say? Leave a comment below!