QB carousel primer: Which stars could be on the move this offseason?
Editor's note: This feature was published before Tom Brady announced his retirement "for good" this time.
This was supposed to be the year the quarterback carousel slowed down, as Tom Brady, Matthew Stafford, and Russell Wilson changing teams in consecutive offseasons set a high bar for winter action.
But the NFL offseason never disappoints. The drama has ramped up considerably of late, and the market is taking shape in such a way that could see more star passers on the move than ever.
Let's dive into the outlook for a number of big-name quarterbacks who could be available in the coming months and make a few predictions on where they'll be playing this fall.
Tom Brady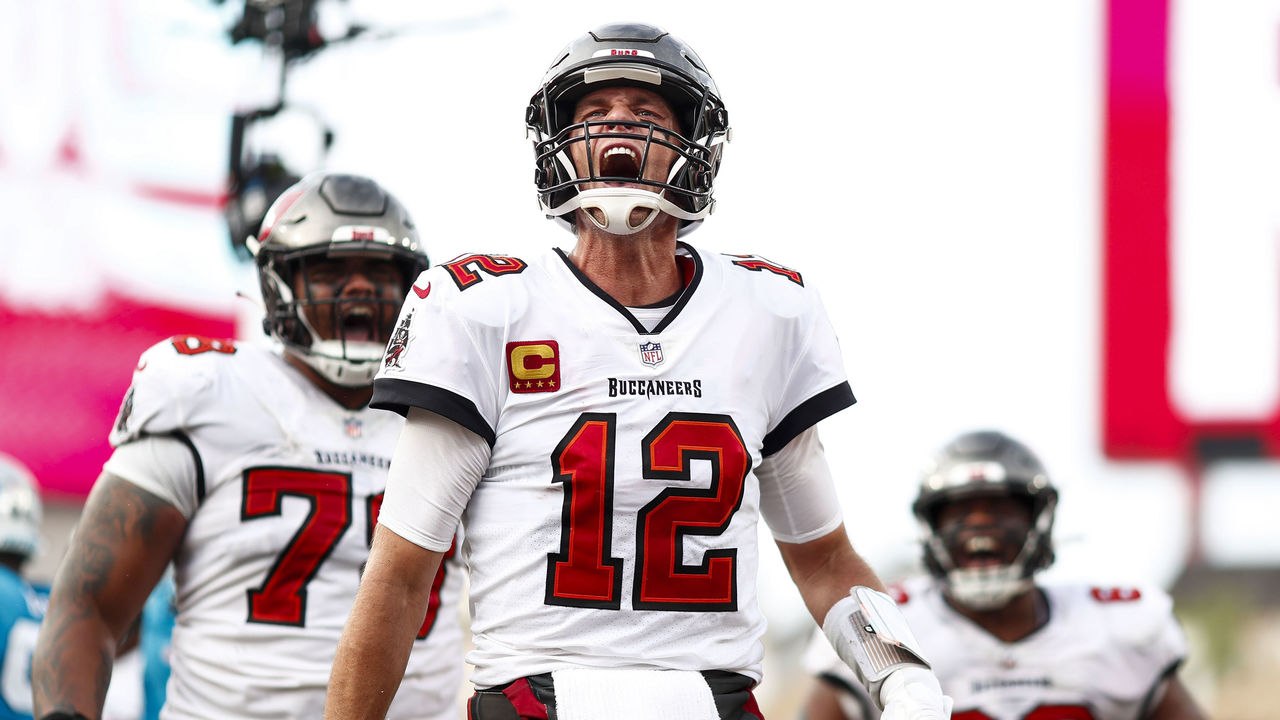 All eyes, first and foremost, will be on the GOAT. Brady has a decision to make about his future, and it appears that even he doesn't know what he's going to do. Like it or not, it'll be the story of the offseason.
Retirement is surely on the table at 45 years old; there isn't a whole lot left to accomplish when you've already got seven rings. The question is whether Brady would be able to stomach calling it a career on the heels of a frustrating season in Tampa Bay. That can't be the way he wants to go out.
Remember: Brady had reportedly been orchestrating an exit from Tampa Bay last offseason, setting his sights on Miami with Sean Payton. While such a move could be off the table this time around, with the Dolphins seemingly committed to Tua Tagovailoa, it's only fair to assume he'll again seek a change of scenery in pursuit of one last Super Bowl. Before you rule that out, consider how many of us thought he was done after his last season in New England.
Brady's market likely won't be as competitive as the inevitable agent leaks would have you believe. We heard plenty of hype last time around, only for one team after another to pass, with Brady left to choose between the Bucs and the Chargers. Are there really going to be that many other clubs in pursuit of his services now that he's three years older?
The smart money is on this one being a two-horse race, with the Raiders front and center. Brady's fit in Las Vegas is obvious - reuniting with old friend and former Patriots offensive coordinator Josh McDaniels has to be an enticing option, especially with a star-studded group of playmakers in place. But can joining the Raiders guarantee a better result than this year in Tampa Bay? This roster would need plenty of work to compete in 2023, even if Brady signs for cheap.
That's not even a question with the 49ers. Brady could be the final piece for a San Francisco team that has been so painfully close to a Super Bowl multiple times during the Kyle Shanahan era. Brock Purdy was a nice story down the stretch this year, and he may well have a future as a starter, but his status will be clouded by looming elbow surgery. Even if he's healthy for training camp, the 49ers can't afford to make the same mistake they did last time and pass on a Brady homecoming to bet on inferior in-house options.
Aaron Rodgers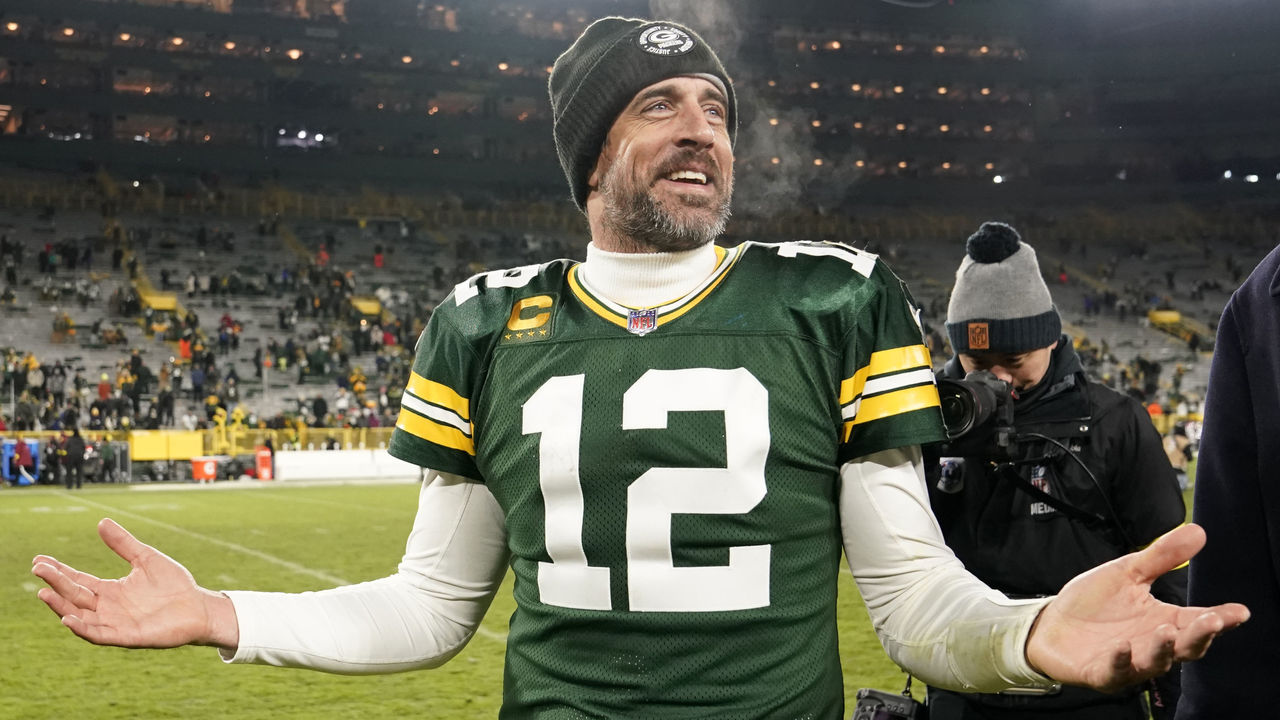 Rodgers making cryptic statements about his future, leaving open the possibility of either retirement or playing elsewhere, has become a yearly tradition. It's tough to read too much into his comments when they've only ever resulted in a return to Green Bay, but this time feels different.
Rodgers followed up his back-to-back MVP seasons with a subpar 2022 campaign, posting the worst QBR of his career while adjusting to a young receiving corps. The offensive struggles were a major factor in Green Bay missing the playoffs for the first time since 2018.
There's a clear case for the Packers to take advantage of the opportunity to make a change, trading Rodgers away while they still can and giving former first-rounder Jordan Love a chance to show what he can do on the last year of his rookie contract. ESPN's Adam Schefter reported Sunday that league sources believe the Packers indeed prefer to move on from Rodgers this offseason and that he's aware of the organization's outlook.
The uncertainty surrounding his future may become a matter of whether he wants to retire or play elsewhere. It seems like it would be more of a toss-up for Rodgers than Brady, given the frequency with which he's flirted with walking away, but let's apply the same logic here: He can't be too excited about the idea of this past season being the way he finishes a Hall of Fame career.
Finding a trade fit for Rodgers is a difficult task, as the Packers may soon discover. The Jets will be a popular pick, and a fun one, considering they're only a quarterback away from Super Bowl contention. But it's long been thought that Rodgers would prefer the West Coast if he ever leaves Green Bay. Florham Park is as far east as it gets, and Rodgers has been outspoken against NFL venues using artificial turf, as is the case at MetLife Stadium.
Might this all lead to a reunion with Davante Adams in Las Vegas? The Packers will make it known that they want multiple first-round picks for Rodgers in a trade but may have trouble landing a significant return with such a limited market, a gigantic contract, and the possibility that he retires at this time next year. The Raiders pivoting to Rodgers after striking out on Brady could make sense if they can swing a deal without giving up the No. 7 overall pick.
Prediction: Aaron Rodgers traded to Raiders for conditional Day 2 picks
Lamar Jackson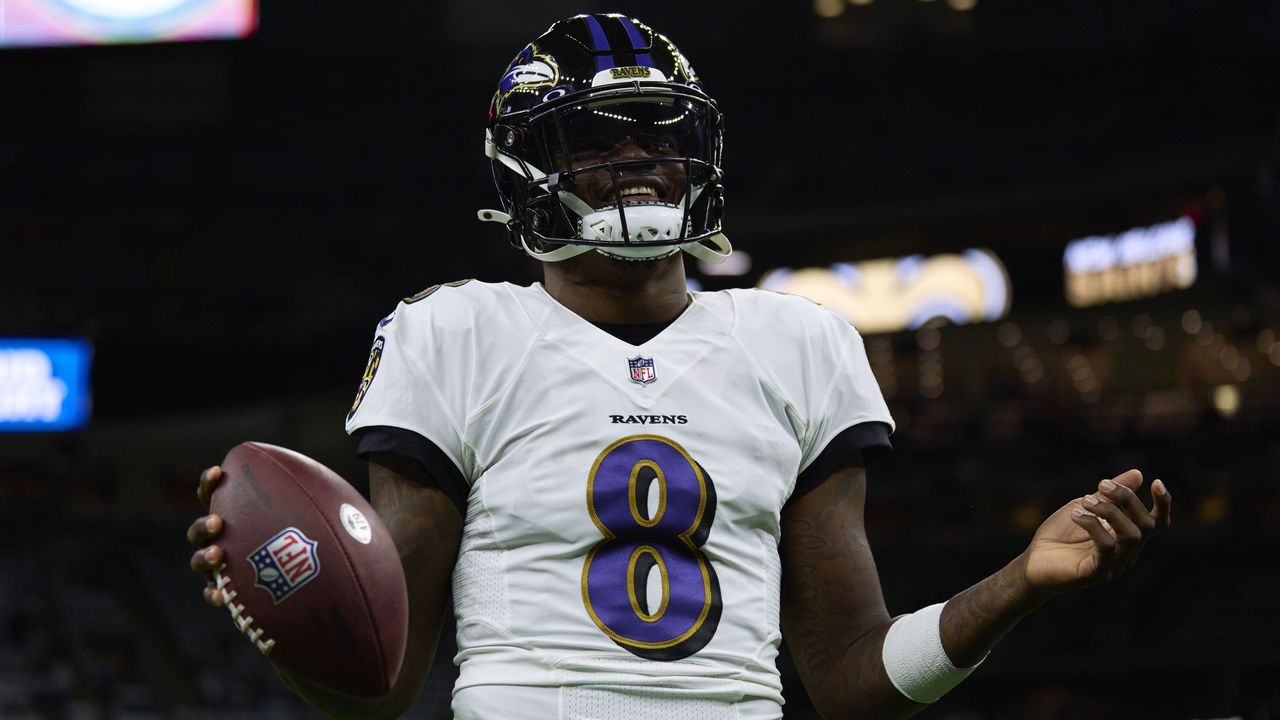 Jackson shouldn't even have to be in this discussion. The Ravens are in the enviable position of having an MVP-winning, franchise-caliber quarterback - paying him accordingly is a no-brainer. And yet, here we are.
The safe bet is that Jackson's upcoming free agency finally leads to some progress in contract talks, and the two sides are able to get a deal done. It only makes sense that the Ravens would pay to keep the player who has single-handedly carried the offense for the last four years. Don't sleep on the possibility of this relationship falling apart, though.
The market for Jackson's value was set when the Browns gave Deshaun Watson a fully guaranteed $230-million deal. If the Ravens were inclined to top that, it's only logical to assume they would have done so by now to avoid this needless contract drama with the face of the franchise. And with monster extensions for Joe Burrow, Justin Herbert, and perhaps Jalen Hurts on the way, the price is only going up. There's no reason for a quarterback of Jackson's stature to settle for anything less.
Baltimore will use the franchise tag to keep him off the free-agent market, but all options are on the table from there. If the front office and/or ownership remain resistant to a fully guaranteed contract, Jackson vocalizing that he won't play on the tag - a move he should absolutely make - could set the stage for one of the biggest quarterback trades we've ever seen.
Any team that needs a long-term answer at the most important position on the field and has an owner willing to guarantee his entire contract would presumably throw its hat in the ring for Lamar. The Ravens, seeking a franchise-changing return, would likely zero in on teams with early first-round picks this year as a starting point.
The Falcons and Panthers fit the bill.
Prediction: Lamar Jackson traded to Falcons for 3 first-round picks
Derek Carr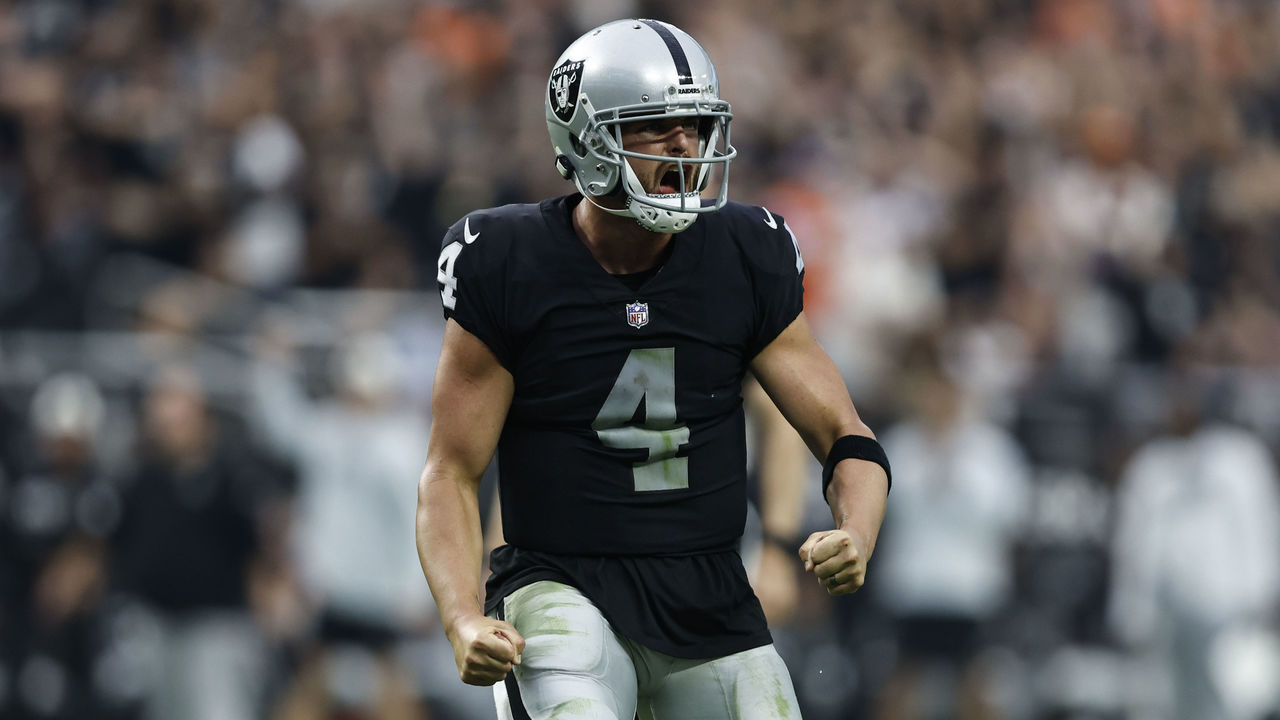 The Raiders are going to do what they can to find a trade partner for Derek Carr over the next two weeks, but his contract structure will complicate those efforts. Carr's $32.9-million base salary in 2023, and $7.5 million of his 2024 salary, would become guaranteed if he's still on the roster on Feb. 15, three days after the Super Bowl. A decision will have to be made before then.
Getting anything of value for Carr would be huge for a Raiders club that needs all the draft capital it can get. And it remains possible that a team is willing to give up something in the neighborhood of a Day 2 pick to acquire a low-risk contract and avoid having to compete for Carr on the open market.
But teams are in no way tied to deals agreed in principle before the new league year. The Raiders would be stuck with Carr's $40 million in guarantees if a trade partner were to back out of an agreement, for whatever reason, before it can be officially processed in mid-March. There's a real chance that the Raiders look to avoid that scenario by simply cutting him after the Super Bowl.
Carr will have a legitimate market if and when he gets to free agency, with teams like the Jets, Panthers, and Commanders all possible destinations for an established veteran starter.
The 31-year-old should be expected to prioritize a winning opportunity after a roller-coaster ride with the Raiders over the last nine years. There'll be no better option than a talented Jets team that could start making some noise in the AFC with competent quarterback play.
Prediction: Derek Carr signs with Jets after being released
Jimmy Garoppolo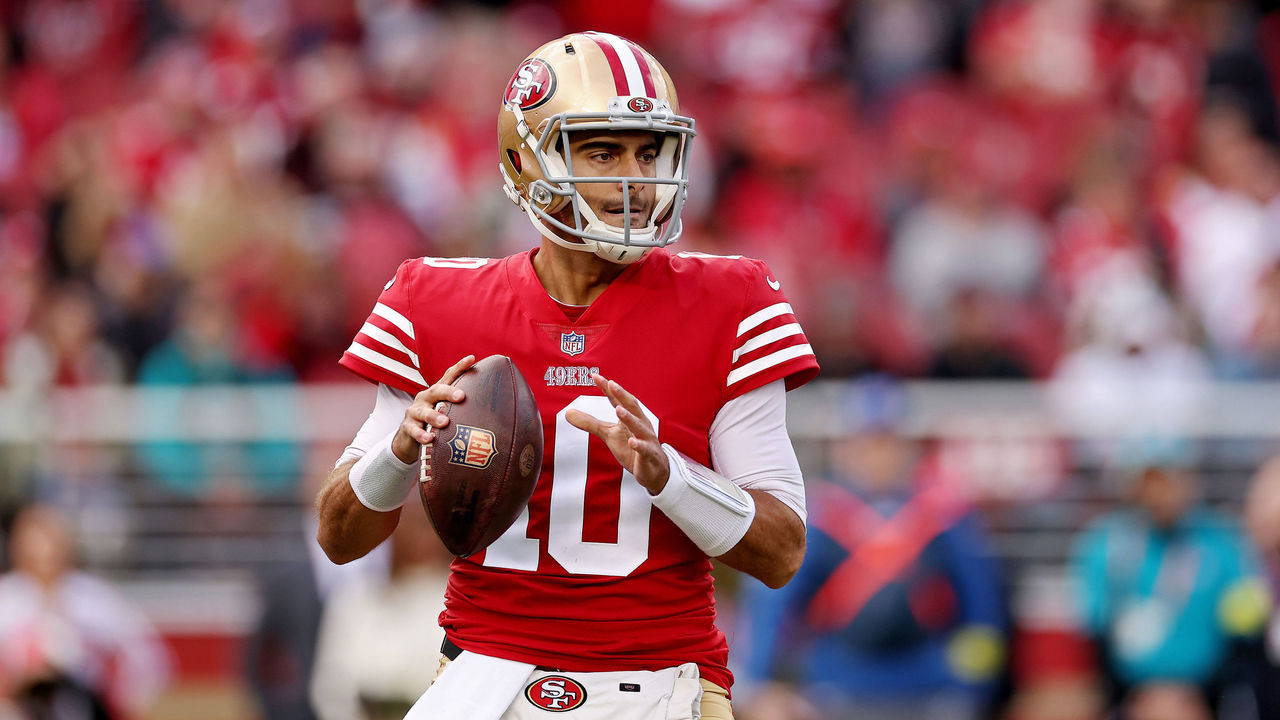 Jimmy G is finally on his way out of San Francisco. Unless ... no, this is definitely the year he leaves. Right?
The veteran signal-caller should be healthy by the time free agency rolls around, making him an attractive option for clubs in the market for an experienced starter. Garoppolo's list of suitors will look similar to Carr's, and you can expect teams like the Panthers and Commanders to be aggressive in pursuit given the quarterback instability they've endured of late. Don't forget about the Saints, either.
Garoppolo would be a relatively cheap option for a team that has some significant salary cap issues to iron out, and there's reason to believe that his presence could help New Orleans jump to the top of the NFC South with the Bucs potentially headed for a rebuild.
Prediction: Jimmy Garoppolo signs with Saints
Geno Smith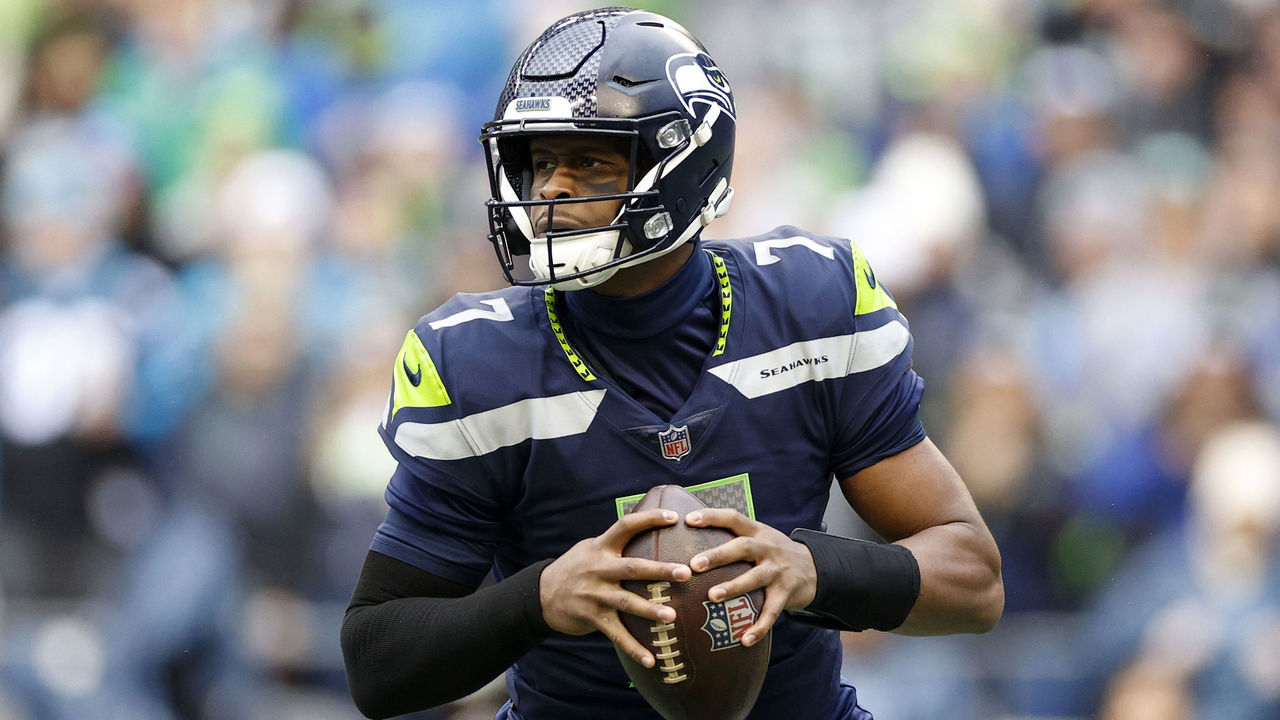 Smith proving himself as a capable NFL starter after six years of being unfairly labeled as nothing more than a backup was one of the best stories of the 2022 season. The Seahawks were confident in Smith's ability to replace Russell Wilson, and they were right. It's tough to see him going anywhere else now, even as an impending free agent.
There'll be some talk about potentially drafting a quarterback, with Seattle holding the No. 5 overall pick from Denver, but it's far more likely that Pete Carroll runs it back with his breakout star while using the draft to build out the rest of the roster.
The ideal scenario for both sides is some sort of multi-year deal that gives Smith a bit of security as the starter. The quarterback franchise tag is also a reasonable option at $32.4 million if all else fails. Geno should be the guy in Seattle one way or another.
Prediction: Geno Smith re-signs with Seahawks
Daniel Jones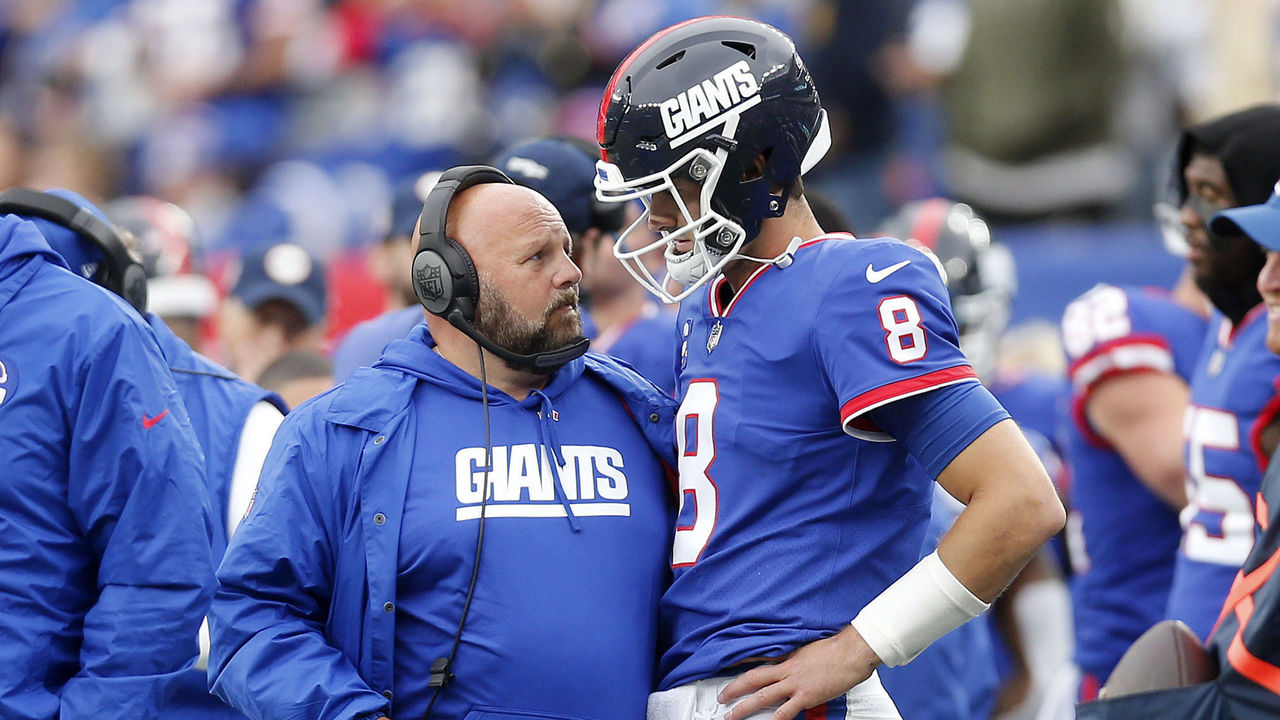 Brian Daboll's arrival helped Jones make some much-needed progress in the final year of his rookie contract. After a rough three-year stretch that resulted in the Giants declining his fifth-year option, the former first-rounder finished the 2022 campaign ranked 11th among quarterbacks in EPA per play, according to Ben Baldwin's database.
There are still some questions about his ceiling and whether he'll ever be the kind of franchise player who elevates those around him. But he's at least earned the opportunity to show he can take that next step in his development.
The Giants would be wise to avoid any sort of long-term commitment so as to protect themselves against the risk of regression. Jones, meanwhile, should be content with a one-year payday that sets the stage for him to cash in with some continued growth.
Prediction: Daniel Jones stays with Giants on franchise tag
Justin Fields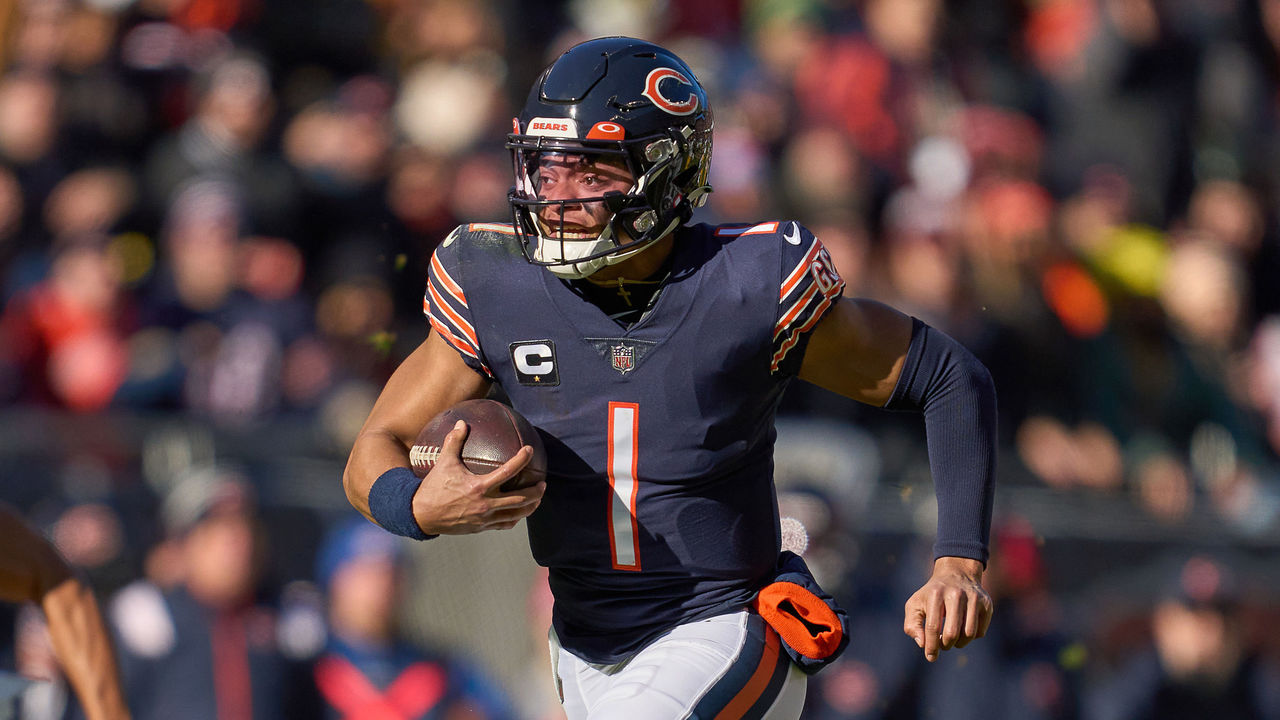 The Bears will plan on going into the 2023 season with Fields as the starter, and rightfully so. The former first-rounder was a breakout star this season, establishing himself alongside Lamar Jackson among the NFL's most unstoppable runners from the quarterback spot.
Having the No. 1 overall pick has the potential to complicate the discussion, though. The evaluation now becomes a matter of whether having Fields, with up to three years left on his rookie deal, is preferable to five years of control with one of this year's top quarterback prospects and whatever the Bears would be able to land for Fields in a trade.
Sticking with their current quarterback is by far the most likely scenario here, but we shouldn't overlook the possibility that the new Bears regime, which arrived after the Fields pick, prefers one of the rookies from this incoming class. Selling high on Fields' big season and perhaps flipping him for a top-10 pick wouldn't be the craziest thing if you're skeptical about his development as a passer.
Prediction: Bears keep Justin Fields, trade No. 1 pick for draft haul to build around him
Trey Lance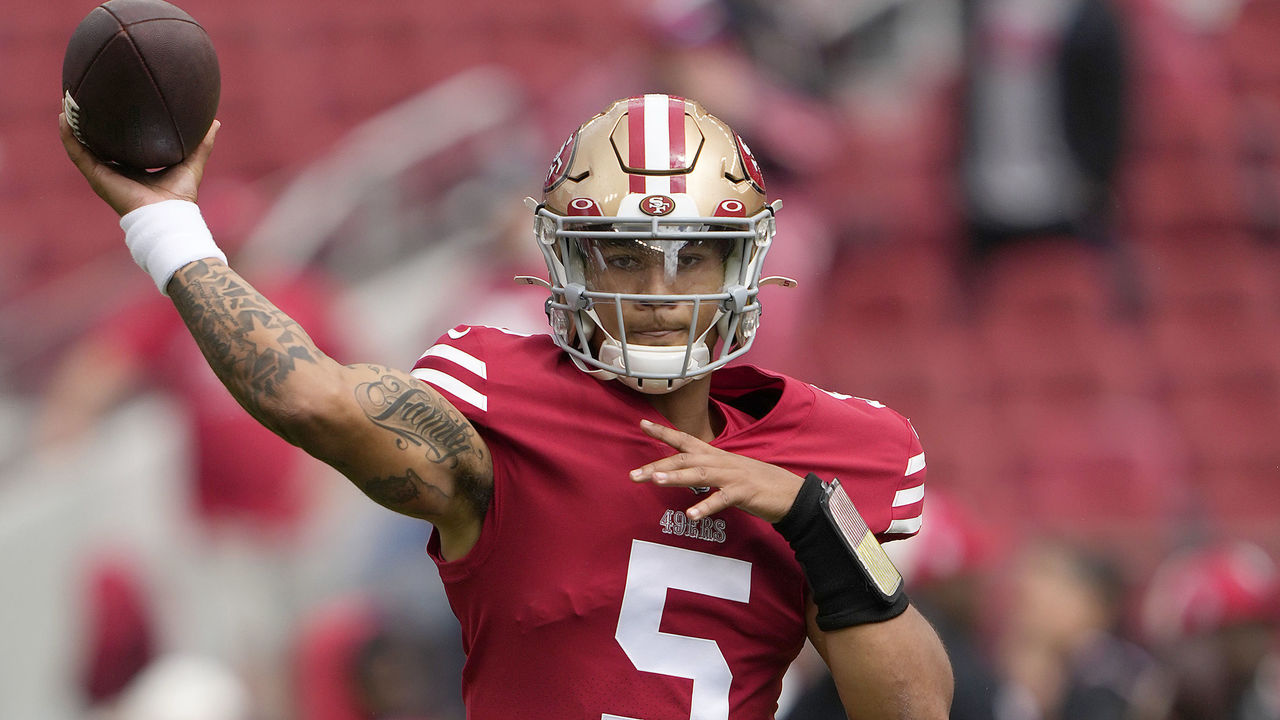 Humor us for a second: Let's assume the above prediction about Brady landing in San Francisco is correct. Such a move could spell the end of Lance's time with the 49ers before it ever truly began.
Nobody here is making the case that Lance isn't or won't be a good quarterback; we simply don't know yet. That's the issue for a 49ers team that doesn't have time to wait and see. Lance sat out his final year at North Dakota State before redshirting in San Francisco as a rookie and then suffering a season-ending injury in Week 2 this season.
Three years of little-to-no game action could be a substantial blow to a young quarterback's development. Even if Brady only came in for one season before walking away, what could you realistically expect from Lance in 2024 after a fourth straight year on the sidelines?
Again, this all assumes the 49ers bring in Brady. If they don't, the obvious move is to have Lance compete with Purdy for the starting job. But Brady has to be the priority for a marquee organization that is this close to a Lombardi Trophy.
There would certainly be teams out there willing to gamble on Lance's upside if that's the route the 49ers take. Consider a Titans club that recently hired Ran Carthon away from San Francisco to be its new general manager. Lance's ability to get involved in the run game and push the ball downfield off play action could make him a natural fit in Tennessee's offense.
Prediction: Trey Lance traded to Titans for 2nd-round pick
Ryan Tannehill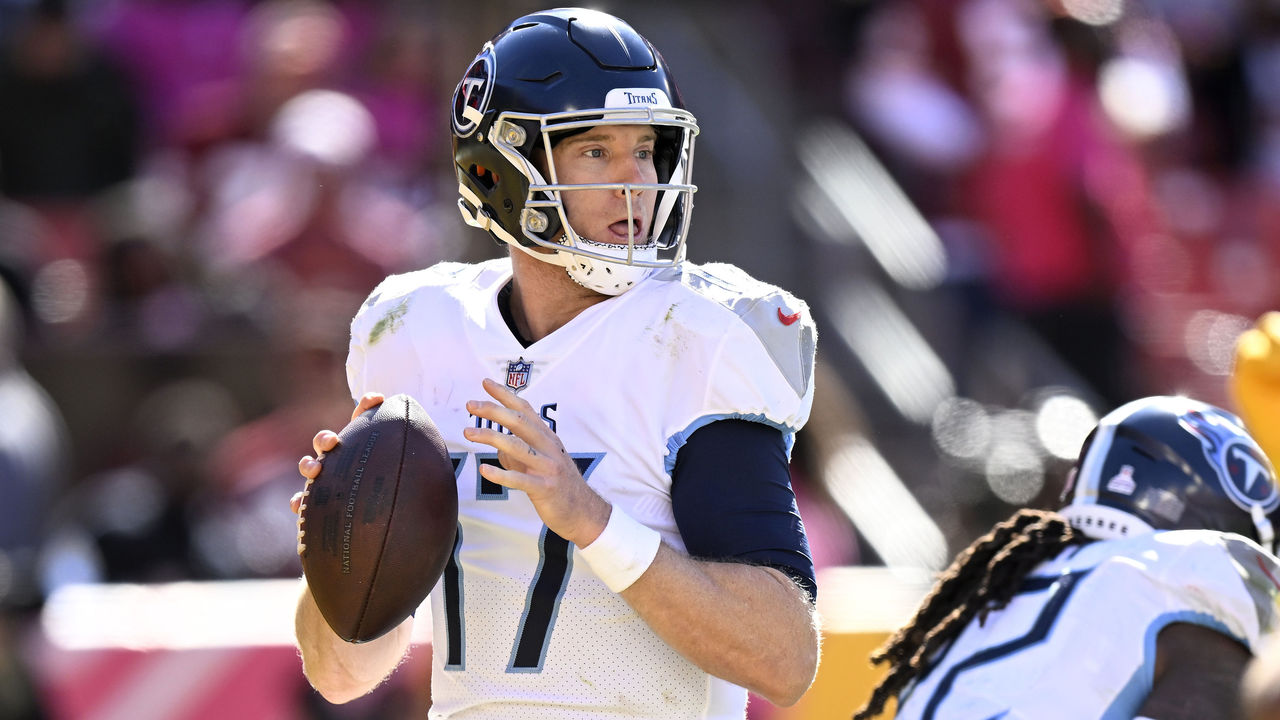 The Titans can save $17.8 million against the cap by releasing Tannehill in advance of the last year of his contract. Assuming they can find a more attractive replacement, as is the case in the above scenario, he could be on the way out.
Tannehill would have no trouble finding a starting job on the open market, as he'd be a clear upgrade for at least a few teams around the league. He shouldn't be too expensive heading into his age-35 season, either.
Atlanta would be a natural fit, as the best years of Tannehill's career came with Falcons head coach Arthur Smith as his offensive coordinator in Tennessee. But we've got the Falcons aiming higher with Lamar Jackson, so we'll look elsewhere.
Washington could stand to make a notable upgrade on Carson Wentz and Taylor Heinicke while not forcing Sam Howell into a starting role right away by signing Tannehill to a one-year deal.
Prediction: Ryan Tannehill signs with Commanders after being released
Sorting out the rest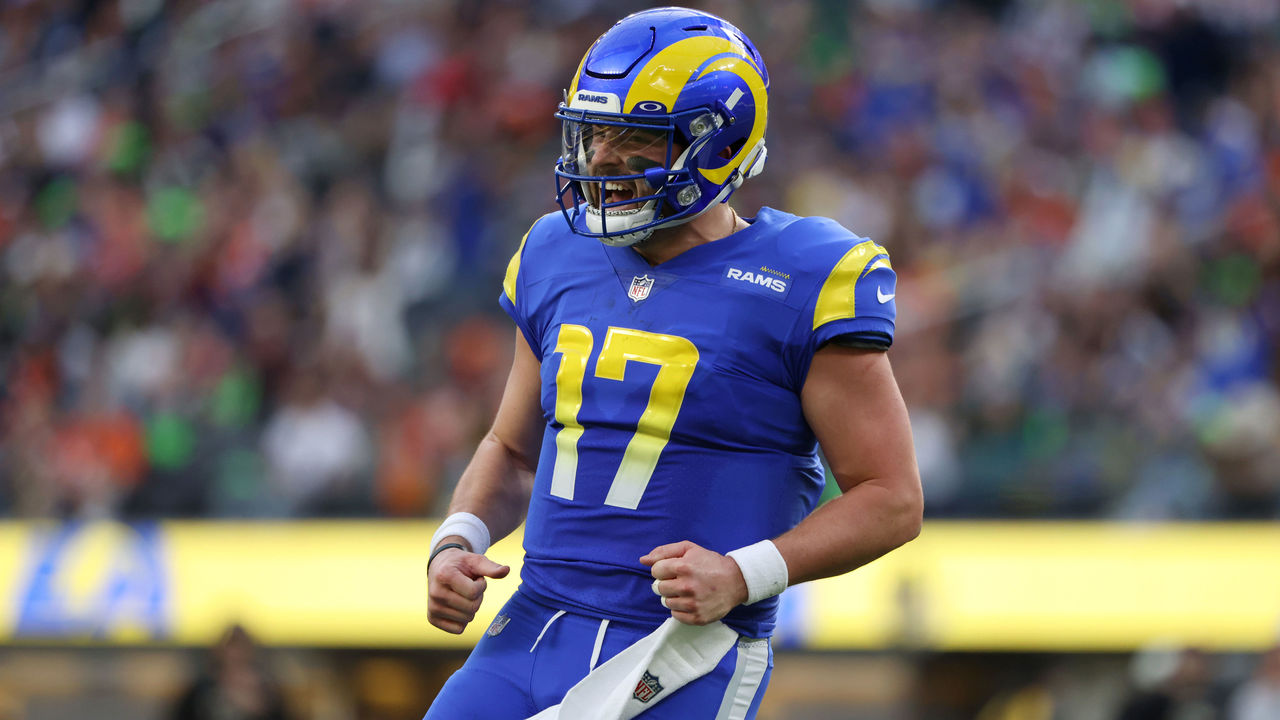 The above predictions would leave only the Texans, Colts, Panthers, Ravens, and Bucs without clear-cut starters looking ahead to the 2023 season. Houston, Indy, Carolina, and Baltimore, in the event of a Lamar trade, could each look to address the quarterback spot on Day 1 of the draft. Bryce Young, C.J. Stroud, Will Levis, and Anthony Richardson should all be selected early in the first round, but we'll have all offseason to get into those possibilities.
Tampa Bay, meanwhile, could be headed for a full roster reset if Brady departs. Drafting a young quarterback would be an option too, but rolling with a low-level starter for a year while turning over the roster may be the more likely scenario. The affordable veteran options will include Sam Darnold, Andy Dalton, Jameis Winston, Baker Mayfield, Jacoby Brissett, and Wentz, who'll likely be cut by the Commanders.
(Contract/salary cap data source: OverTheCap)
Comments
✕
QB carousel primer: Which stars could be on the move this offseason?
  Got something to say? Leave a comment below!