NFL Power Rankings - Week 12: What each team should be thankful for
Photo illustration by Julian Catalfo / theScore
The NFL Power Rankings are selected by a panel of theScore's football editors.
With Thanksgiving around the corner, we're taking a look at what each team should be thankful for.
1. Philadelphia Eagles (9-1)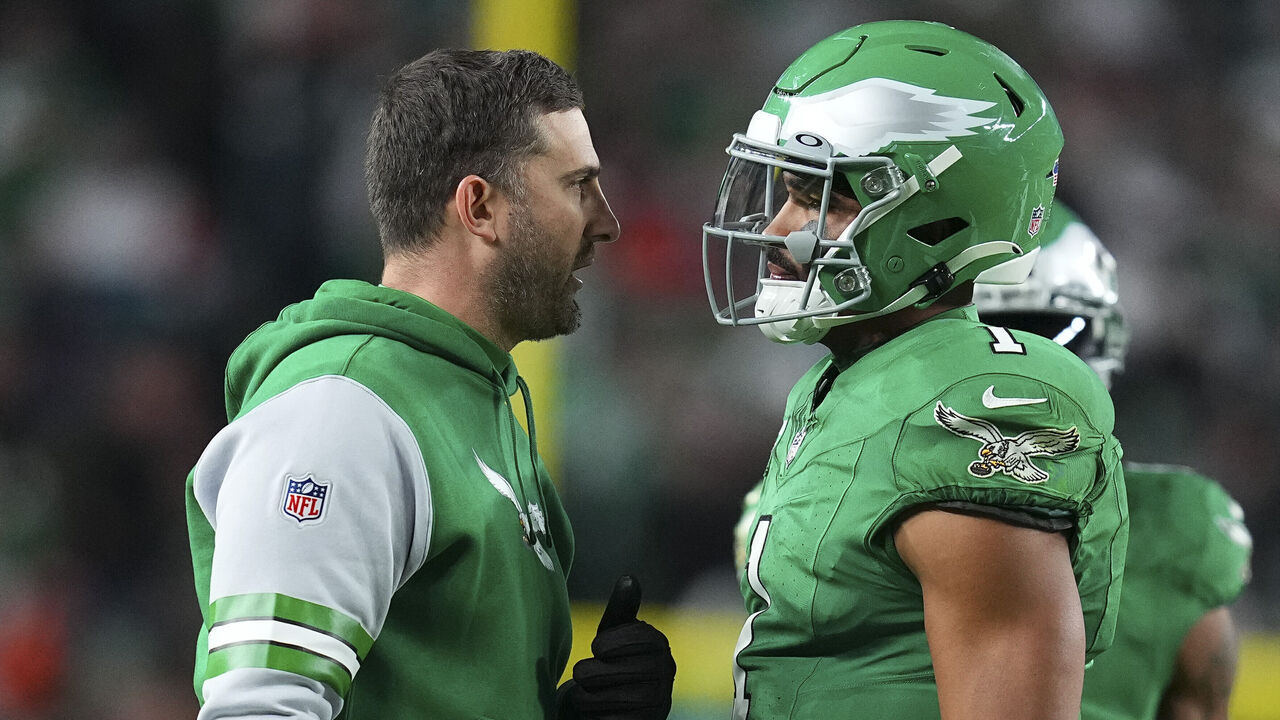 Previous rank: 1
The Sirianni-Hurts combo. Philadelphia is nearly unstoppable when Jalen Hurts is healthy and Nick Sirianni's on the sideline. The Eagles are 26-2 in their last 28 regular-season games with Hurts starting under center.
2. Baltimore Ravens (8-3)
Previous rank: 3
Lamar Jackson's health. After missing five contests in each of the past two seasons, the former MVP has started all 11 games in 2023. During a campaign in which Baltimore lost JK Dobbins and Mark Andrews for the season, keeping Jackson upright is paramount to the Ravens' postseason ambitions.
3. Kansas City Chiefs (7-3)
Previous rank: 2
A great defense, finally. The Chiefs have always had an outstanding offense during the Patrick Mahomes era. But their defense, while occasionally good, never matched up. That's not the case in 2023, with Kansas City fourth in EPA per play, according to Ben Baldwin's database.
4. Dallas Cowboys (7-3)
Previous rank: 5
Dak Prescott. The 30-year-old gets a ton of criticism from Cowboys fans, but he has been lights out since losing to the 49ers. Prescott has led all quarterbacks in EPA per play since Week 6, while Dallas has compiled a 4-1 record.
5. Detroit Lions (8-2)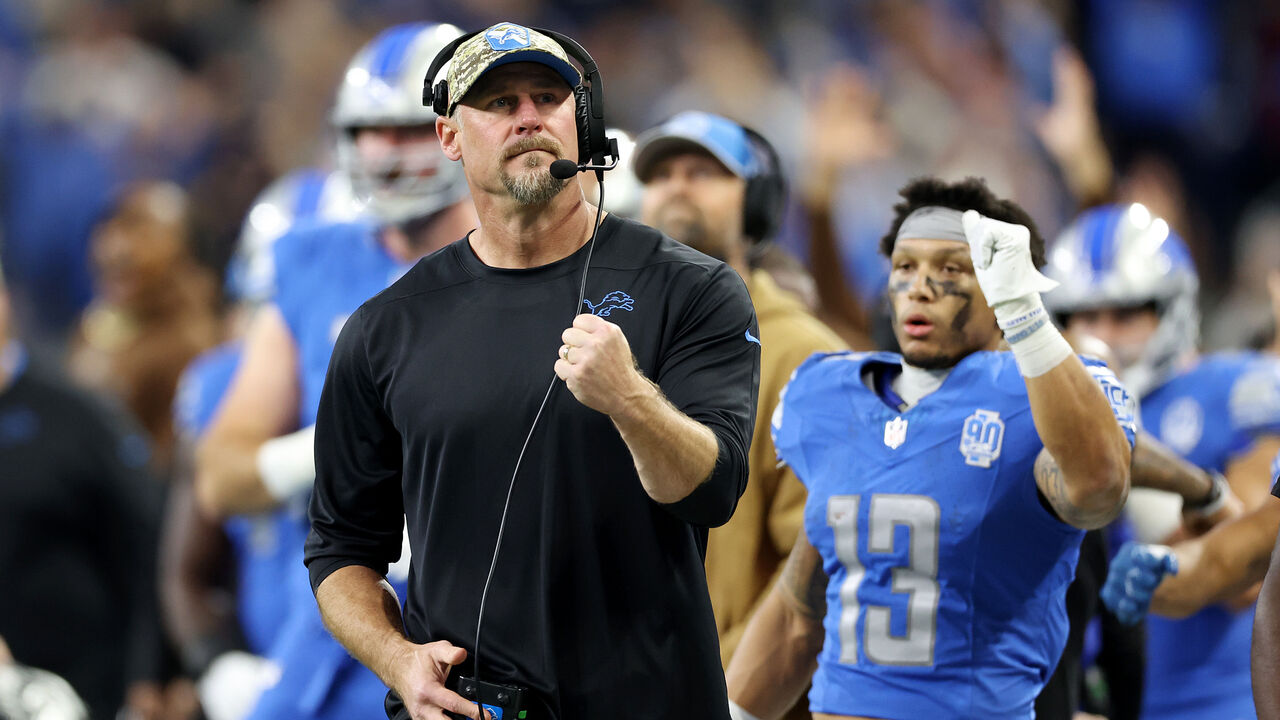 Previous rank: 4
The coaching staff. The Lions are off to their best start since 1962, and that wouldn't be possible if it weren't for Dan Campbell and Co. The head coach's fourth-down aggressiveness, combined with offensive coordinator Ben Johnson's creative offense, has been a difference-maker for Detroit.
6. San Francisco 49ers (7-3)
Previous rank: 7
Trade-deadline aggressiveness. John Lynch and Kyle Shanahan have turned San Francisco into one of football's most aggressive teams at the trade deadline. After acquiring Christian McCaffrey in 2022, the Niners traded for Chase Young this year. The former No. 2 pick has made an immediate impact.
7. Miami Dolphins (7-3)
Previous rank: 8
The Jalen Ramsey trade. After missing the start of the campaign due to injury, Ramsey has racked up three interceptions in his first three Dolphins games. Landing the All-Pro corner for a third-round pick and a backup tight end was a major steal that could change Miami's year.
8. Houston Texans (6-4)
Previous rank: 10
CJ Stroud's emergence as a star. The No. 2 pick has exceeded even the most optimistic expectations, establishing himself as one of the NFL's most dynamic and clutch quarterbacks. Stroud is on pace to break the rookie passing yards record while powering the Texans' surprising playoff hunt.
9. Jacksonville Jaguars (7-3)
Previous rank: 11
The return of Trevor Lawrence's mobility. The 24-year-old quarterback has been playing through a knee injury for the last month, which head coach Doug Pederson said limited the offense. But Lawrence looked 100% healthy Sunday, running for two touchdowns in addition to two passing scores.
10. Buffalo Bills (6-5)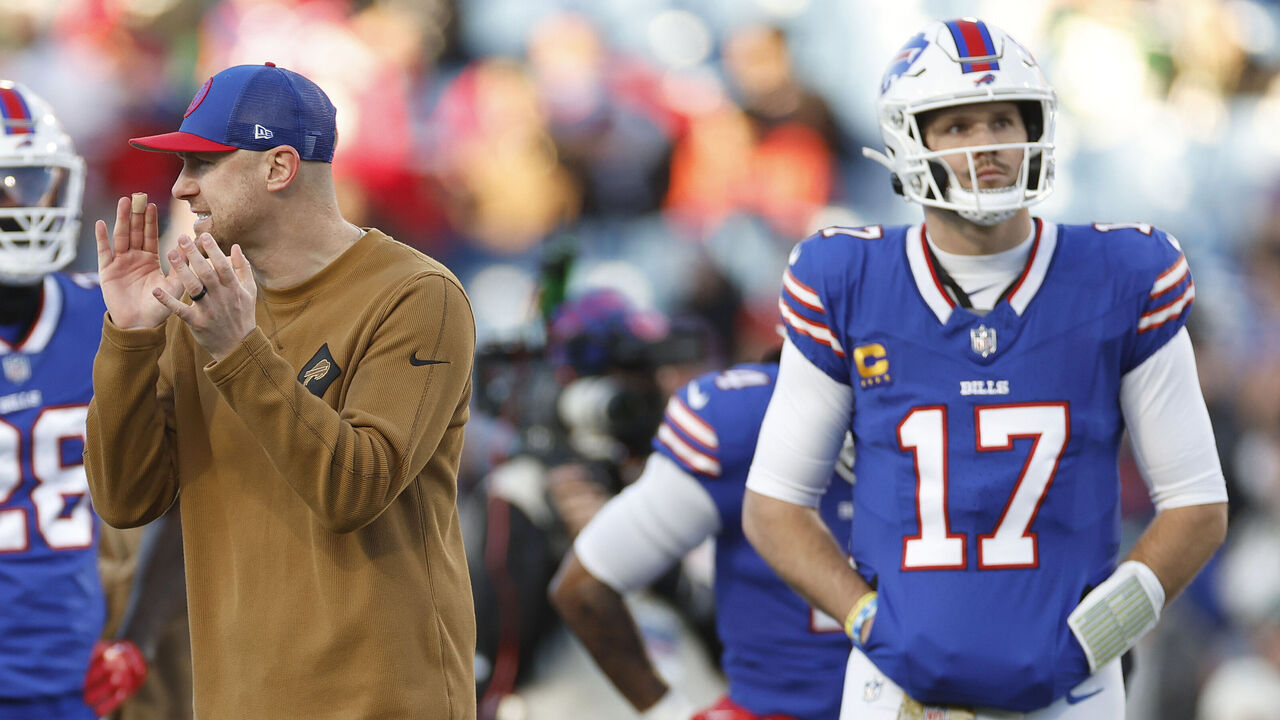 Previous rank: 14
Renewed optimism. The Bills put up 32 points on a solid Jets defense to snap a two-game losing streak in their first contest with interim offensive coordinator Joe Brady replacing Ken Dorsey. Buffalo will need a lot of momentum ahead of a tough final stretch of the season that begins with a trip to Philadelphia.
11. Cleveland Browns (7-3)
Previous rank: 9
The defense. Devastating injuries have besieged key offensive starters, but the defensive unit has picked up the slack. Myles Garrett tops the league with 13 sacks in 10 games, and Cleveland is allowing the fewest total yards per game (243.3) in the NFL.
12. Cincinnati Bengals (5-5)
Previous rank: 6
Clarity. After struggling to figure out where they fit in AFC standing, the Bengals have a high-definition image of the club's immediate future. With Joe Burrow under contract through 2029, the franchise can begin making difficult roster decisions that loom ahead of the offseason.
13. Denver Broncos (5-5)
Previous rank: 22
Not trading Sutton. Courtland Sutton has been the subject of trade speculation since last season. Denver opted to keep him, and it's paid off big time. A week after a wild toe-tap touchdown against the Bills, Sutton came up with the game-winning score Sunday night.
14. Seattle Seahawks (6-4)
Previous rank: 12
Dynamic young CBs. The Seahawks have done a great job drafting cornerbacks and landed Devon Witherspoon, Riq Woolen, and Tre Brown in the last three years. The future is bright for Seattle's secondary.
15. Minnesota Vikings (6-5)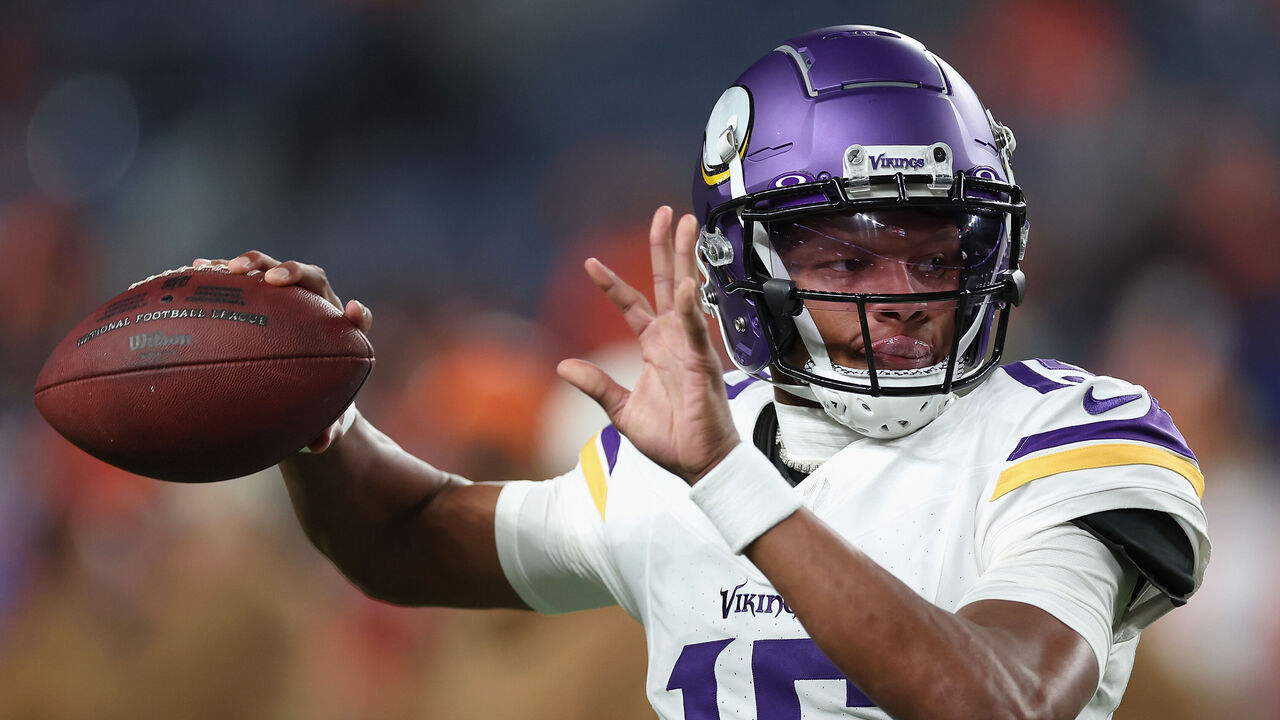 Previous rank: 16
Joshua Dobbs. Minnesota's season looked all but over after Kirk Cousins' Achilles injury. However, Dobbs, who joined as part of a trade from Arizona, has performed better than anyone expected while helping the Vikings get above .500 despite their Week 11 loss.
16. New Orleans Saints (5-5)
Previous rank: 17
The rest of the NFC South. The Saints sit atop the division, whereas the rest of their rivals find themselves at least two games below .500. More than half the season is already in the books.
17. Pittsburgh Steelers (6-4)
Previous rank: 15
T.J. Watt. Getting sacks and causing headaches for offensive coordinators is as much a tradition for the Watts family as putting turkey on the table. T.J. Watt headlines a staunch defensive unit with a team-leading 11.5 sacks.
18. Los Angeles Rams (4-6)
Previous rank: 24
Getting a new kicker. So far, so good for Lucas Havrisik, a standout in his first three NFL games after joining L.A. midway through the season to replace Brett Maher. Havrisik drilled the winning kick in Week 11 and has converted four of five field-goal attempts, including a 50-plus-yarder.
19. Indianapolis Colts (5-5)
Previous rank: 18
Bad upcoming QB opponents. The Colts remain in the playoff race at 5-5 and have a real chance at making a run considering they'll face only one good quarterback - C.J. Stroud - the rest of the year. The others are Baker Mayfield, Will Levis, Jake Browning, Kenny Pickett, Desmond Ridder, and Aidan O'Connell.
20. Los Angeles Chargers (4-6)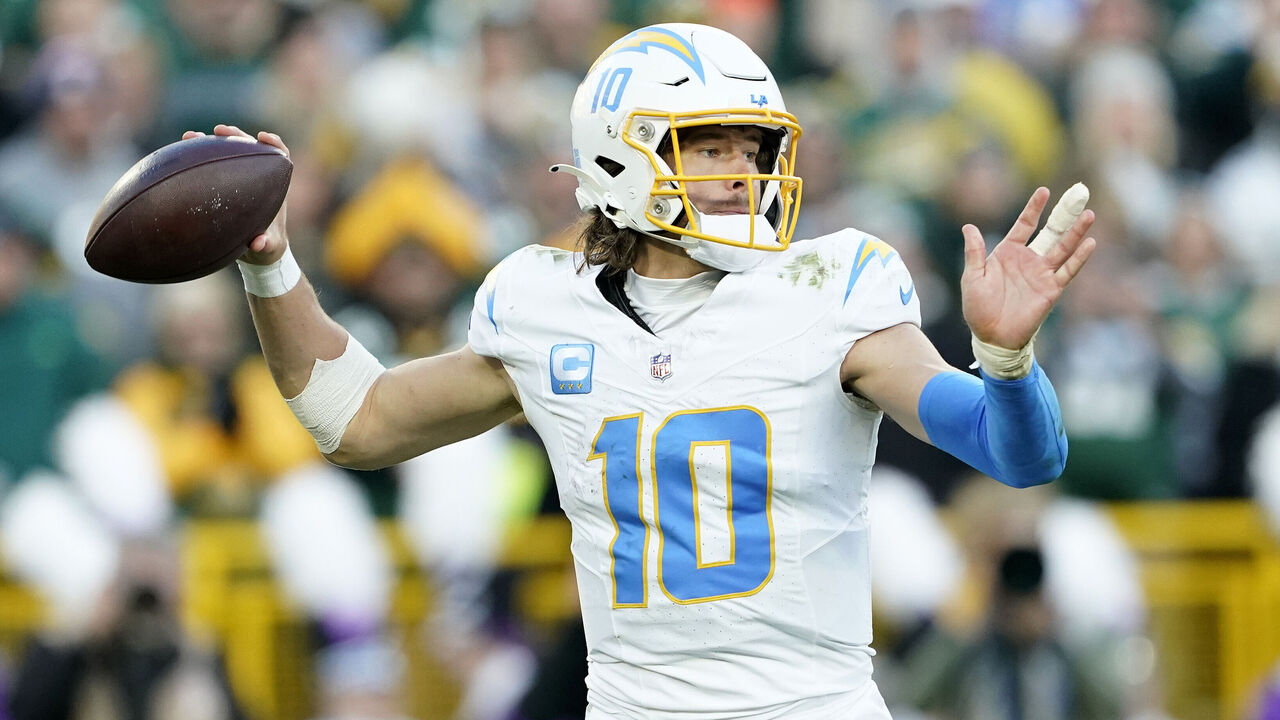 Previous rank: 13
A great look. Imagine how painful it'd be to watch the Chargers if they weren't wearing the NFL's best uniforms.
21. Las Vegas Raiders (5-6)
Previous rank: 20
Good vibes. It's not often you see teams lighting cigars following regular-season wins. The Raiders were obviously an unhappy group under Josh McDaniels, and former player and interim coach Antonio Pierce has reinvigorated the locker room.
22. Tampa Bay Buccaneers (4-6)
Previous rank: 23
The remaining schedule. What's the best remedy when you've lost five of your last six outings? Well, it's playing your final seven games against teams owning a combined 24-29 record.
23. New York Jets (4-6)
Previous rank: 21
An elite defense. The Jets would already be down and out if it weren't for one of the league's premier defenses - the offense has been that bad. Can benching Zach Wilson in favor of Tim Boyle help New York stay alive long enough for Aaron Rodgers to make a miraculous return?
24. Washington Commanders (4-7)
Previous rank: 19
New ownership. After an embarrassing loss to the Tommy DeVito-led Giants at home in Week 11, Commanders fans can start looking ahead to next year. Josh Harris and new ownership are all but guaranteed to clean house and start fresh for the 2024 campaign.
25. Atlanta Falcons (4-6)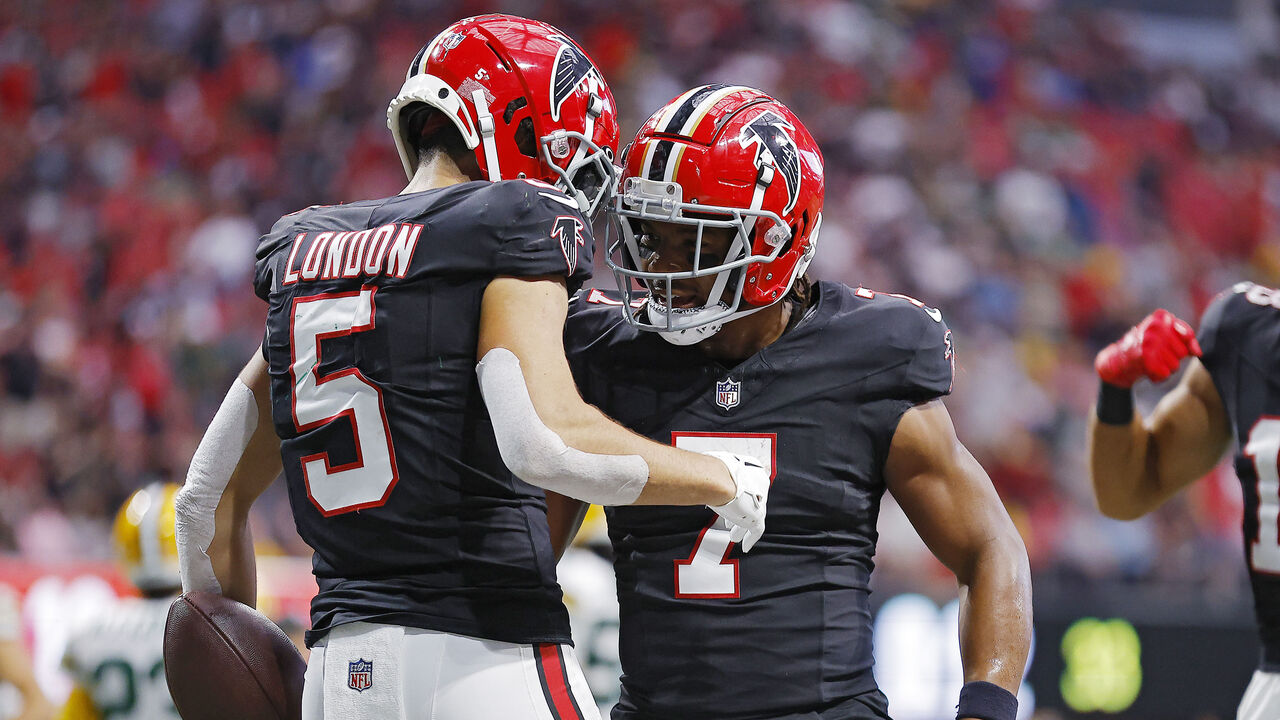 Previous rank: 25
Young offensive playmakers. The future is still bright for a franchise loaded with a young core featuring the likes of Drake London, Kyle Pitts, and Bijan Robinson. Time is fortunately on Atlanta's side.
26. Green Bay Packers (4-6)
Previous rank: 29
Young pass-catchers. Green Bay's offense has been inconsistent. But the club should be happy with what it's seen from its young group of receivers, including Jayden Reed, Romeo Doubs, Christian Watson, Dontayvion Wicks, and Luke Musgrave, among others.
27. Chicago Bears (3-8)
Previous rank: 27
The Panthers' dumpster fire. Chicago's chances of landing the No. 1 pick in the 2024 NFL Draft increase weekly. Not only are the Bears 3-8, but the Panthers - whose first-round selection next year belongs to Chicago - have the league's worst record at 1-9.
28. Arizona Cardinals (2-9)
Previous rank: 28
Kyler Murray. With solid performances in his first two games since returning from a torn ACL, the 2019 first overall pick looks much closer to prime Murray than anyone expected.
29. New York Giants (3-8)
Previous rank: 30
A strong quarterback draft class. The Giants are locked into Daniel Jones' contract for the 2024 season, but that doesn't mean they can't add their quarterback of the future in the next draft. New York currently owns a top-five pick in a solid signal-caller class.
30. Tennessee Titans (3-7)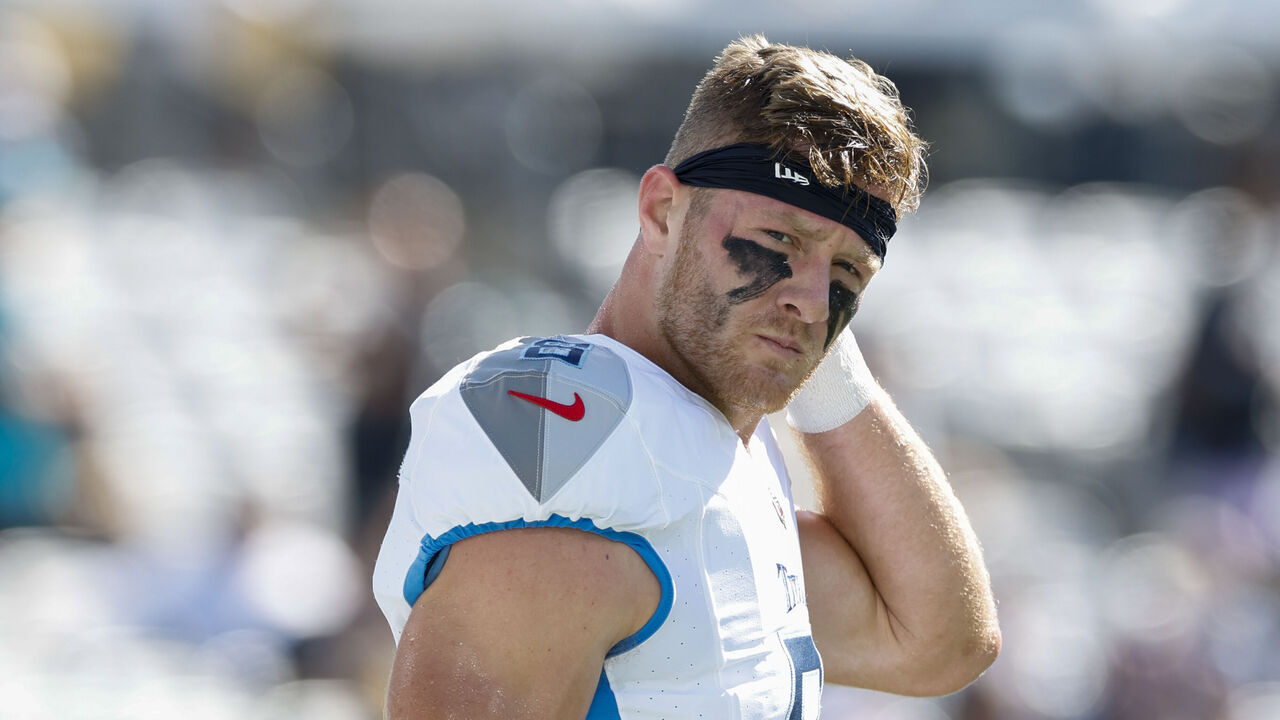 Previous rank: 26
A chance to reset in 2024. The Titans' 2023 season has been one to forget, but they're set up to rebound in 2024. The team projects to have an NFL-high $100 million in cap space in the offseason and could control a top-five pick in the draft. Tennessee can also move on from a handful of aging, expensive veterans.
31. New England Patriots (2-8)
Previous rank: 31
Memories. Let's not pretend anything is good for the Patriots right now. At least fans in New England can look back on Tom Brady and a dominant dynasty that won six Super Bowls in two decades.
32. Carolina Panthers (1-9)
Previous rank: 32
Adam Thielen. The veteran wideout has proven in his first season in Carolina that he's not over the hill. Thielen has 426 more yards than the next closest Panthers receiver and is easily Bryce Young's most reliable target.