Tampa Bay versus Dallas is all that's left to be played in the NHL's bubbled postseason. Here, theScore's Nick Faris and John Matisz preview the series and predict who will hoist the Stanley Cup.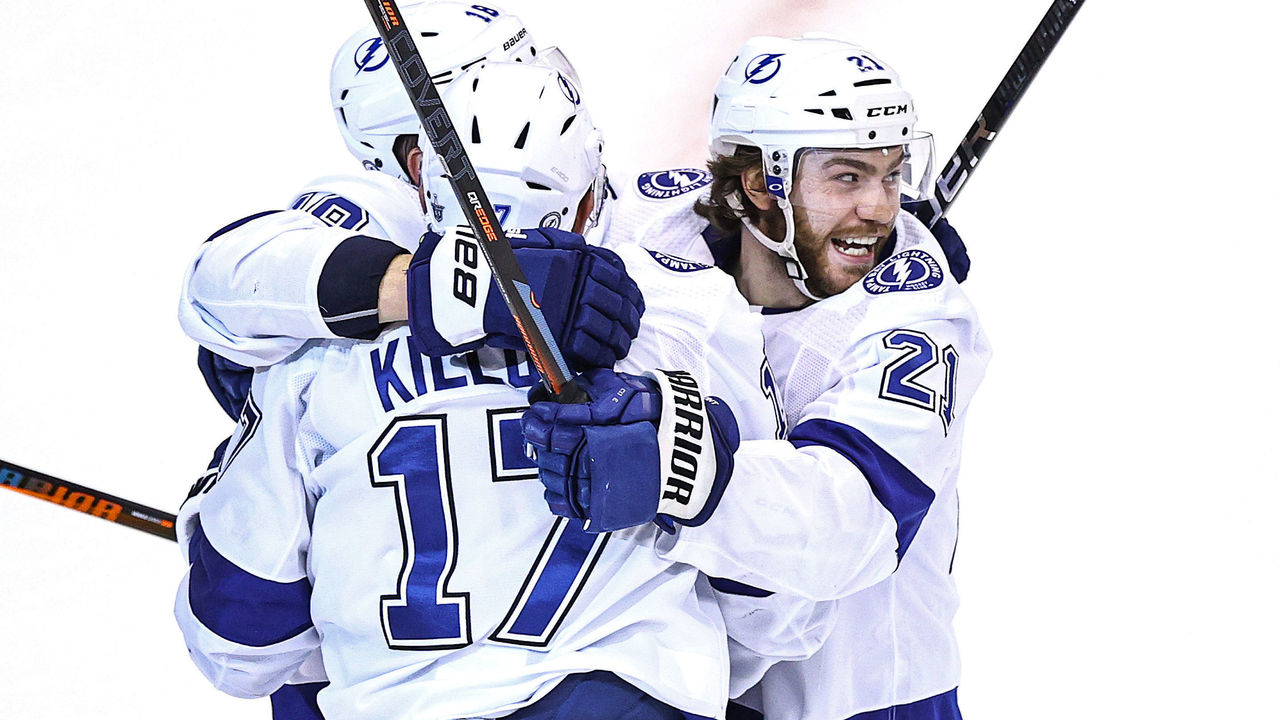 Prediction
Faris: Lightning in 6
Resilience has been the Stars' defining postseason trait. They're in the final despite a minus-2 overall goal differential that hardly befits a conference champion. Eight of Dallas' 13 playoff victories have come via comeback, and maybe that shouldn't surprise anyone. Earlier this season, coach Rick Bowness' charges won five straight games after trailing in them.
How the Stars manufactured their run is a great story, but let's not allow their tightrope act to overshadow Tampa's pluck.
The Lightning won a five-overtime game in the first round, triumphed in five of six OT affairs, and just beat Dallas' Eastern Conference doppelganger, the stingy Islanders. No NHL club has won more postseason games in Jon Cooper's seven seasons behind the bench, and now his team is the favorite to win this year's Cup showdown after rebounding from four gutting setbacks - Game 7 defeats in the 2016 and 2018 conference finals; a missed postseason in 2017; and that first-round sweep against Columbus last year.
Dallas won a lot of close games in earlier rounds by outgunning Calgary and Colorado and by restraining Vegas' offense, but neither chore will come easy in the final. The Lightning have peerless star power, depth, and a Vezina Trophy finalist whose playoff save percentage is .931. Where other powerhouses faltered, Tampa has spent its stay in the bubble backing up how good it is on paper.
Nikita Kucherov, Brayden Point, and Victor Hedman have credible Conn Smythe Trophy cases entering the final. Even with Steven Stamkos sidelined, the Lightning form an enviable vanguard in front of Andrei Vasilevskiy, the only goalie among the conference finalists to bear his team's entire playoff load.
To get a sense of the authoritativeness of how Tampa has controlled play, consider this nugget from Natural Stat Trick: of the 17 Lightning skaters who've appeared in at least 17 games, everyone but Tyler Johnson and Alex Killorn has positive shot attempt and expected goals percentages. Hedman has been on the ice at five-on-five for 22 Lightning goals and only four against. The big defenseman averages 26:31 of ice time, so opponents have a little over half the game to make up the difference.
No one's done that yet because the Lightning tick every box. Past dominance is no harbinger of success to come, but the series can be distilled to this: Tampa's playoff goal differential is 59-42, and it'll take Dallas' greatest trick yet to negate that imbalance.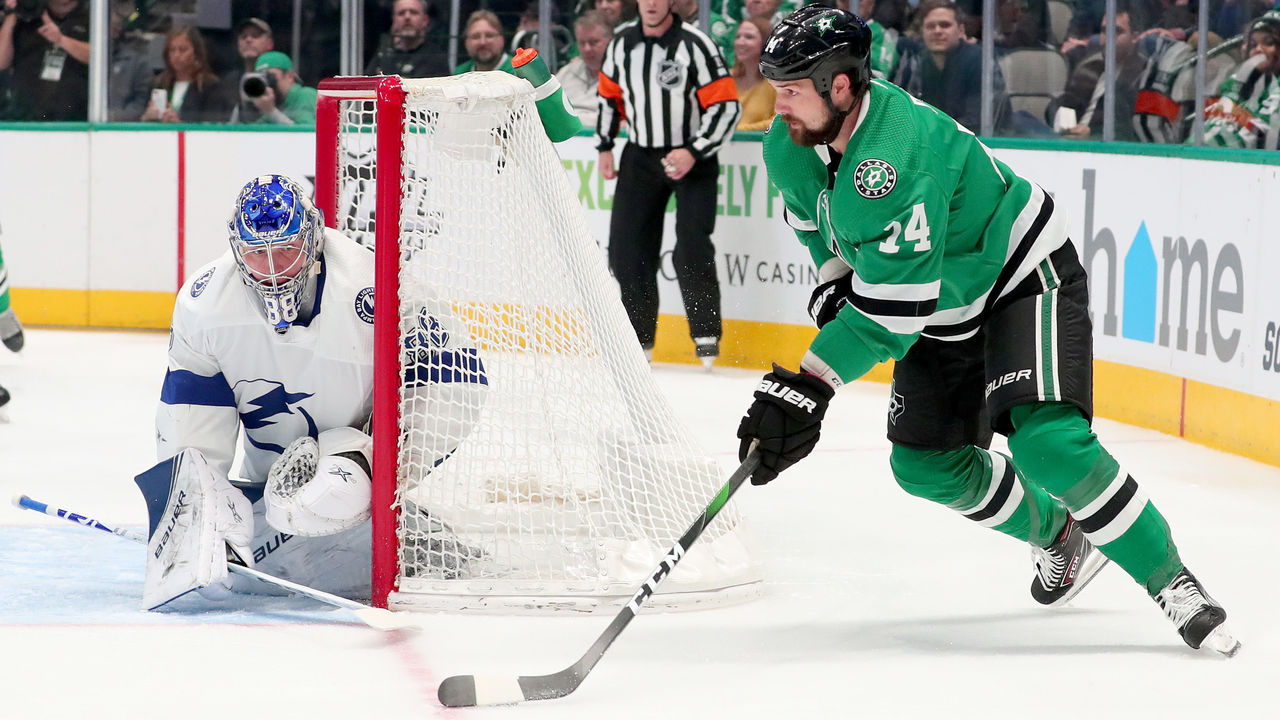 Matisz: Lightning in 7
This matchup boils down to a team of destiny meeting a team of undeniable talent. And though it's tempting to bet on the feel-good Stars, the darlings of the postseason, this is the Lightning's series to lose.
Let's face it: Dallas is a strong but flawed squad surfing an exhilarating wave. The Stars must play flawless hockey to win four of seven games against a juggernaut like the Lightning. While that certainly could happen in spurts - hence why I'm calling for seven games - it seems highly unlikely it'll combine for a series victory.
Why? Well, Dallas' postseason has unfolded in a way that's a little too good to be true.
For starters, Anton Khudobin has started 18 of 21 games because No. 1 goalie Ben Bishop has been injured. A 34-year-old career backup, Khudobin has played fabulously, posting a .926 even-strength save percentage. He's a serious contender for the Conn Smythe Trophy should the Stars pull off the upset. But it's fair to wonder if the dam is about to break with Khudobin facing such a stiff test.
Tampa's attack, led by a dialed-in former Hart Trophy winner in Kucherov and the transcendent Point, is uber skilled, versatile, and tenacious. The Lightning boast more natural finishers than the Golden Knights and Tampa can throw quality forwards over the boards for a full 60 minutes, even with Point hurt and Stamkos' continued absence confirmed for Game 1. Khudobin will require plenty of help from Dallas' five skaters almost every shift of this series.
The Stars beat Western giants Vegas and Colorado fair and square, but they also hit a streak of good fortune. The Golden Knights uncharacteristically failed to capitalize on a boatload of scoring chances, and the Avalanche dealt with a rash of injuries. In both series, the Stars were outplayed and outshot at even strength. They won thanks to timely snipes, which is fantastic and often necessary to advance far in the playoffs. But relying on the likes of Joel Kiviranta and Denis Gurianov for clutch scoring is less than ideal and not exactly sustainable, especially against a good defensive club like Tampa.
Standout blueliners Miro Heiskanen and John Klingberg have been stellar and dependable during this run. However, you can't say the same about the team's stud forwards, Jamie Benn and Tyler Seguin. Benn broke out in the third round, and Seguin's stat line of two goals in 20 games doesn't tell the full story, but, overall, the Stars' best players up front haven't been their best players. This is a major cause for concern heading into a Cup Final in which Dallas is facing a mismatch at forward. The Stars need everybody playing their best.
Inspired by Bowness' quest for his first Stanley Cup, Dallas is a worthy conference champion. No doubt. But the other conference champion barely leaves any room for error, and the Stars have proven time and again this postseason that they're prone to error, in some way or another.
Series X-factors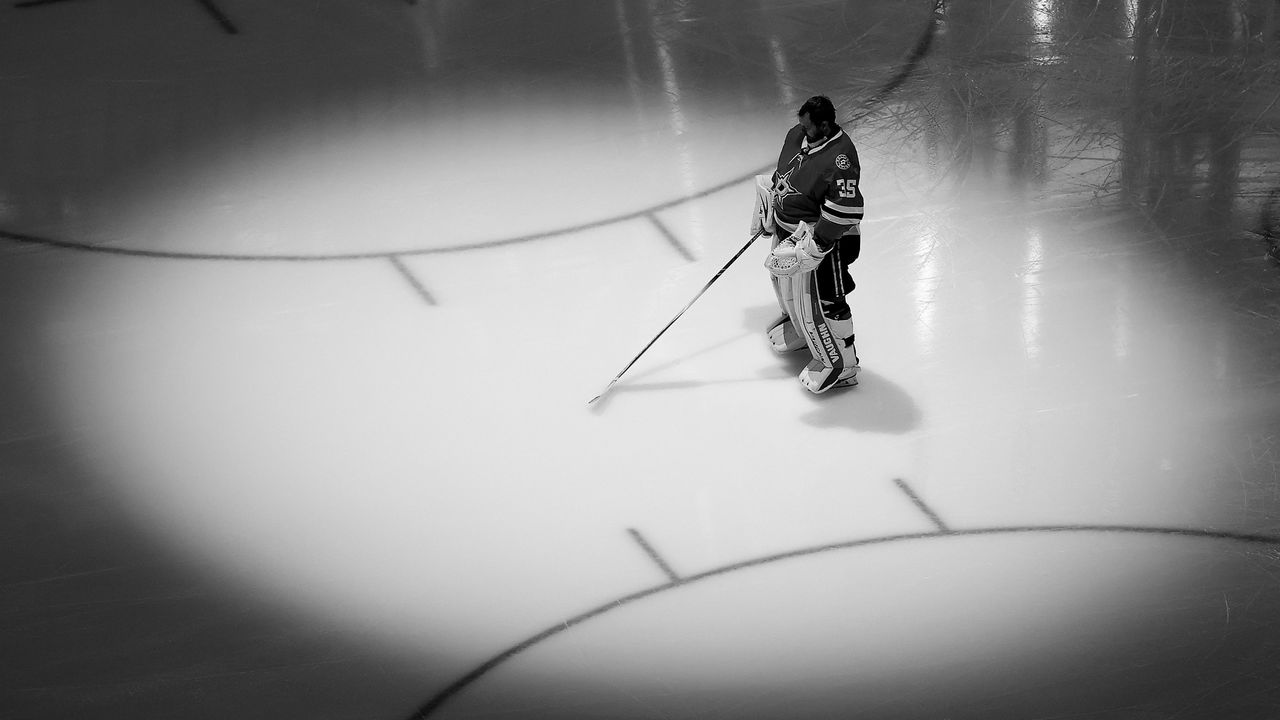 Faris: Seguin and Khudobin
As I see it, two developments could optimize Dallas' shot to steal the series.
It's a testament to the outlandishness of this Stars run that they've gotten this far with Seguin, their only player to clear 40 points in the regular season, stuck on two playoff goals and tied with Radek Faksa for eighth in team scoring. Seguin's production in 2019-20 was a disappointment - he finished well below the point-per-game pace he perennially flirts with - yet he was easily Dallas' most potent creator.
Seguin's playoff shooting percentage at five-on-five (5.7) barely differs from his regular-season mark of 5.6, but he's about the only key Stars player not riding a hot shooting streak right now. Without knowing if he's playing hurt, it's evident Dallas could use his offensive juice to counteract Kucherov and Point.
The other scenario that could boost the Stars' fortunes: Khudobin standing tall enough to usurp Vasilevskiy as the postseason's best goalie. Khudobin was money against the Golden Knights - his save percentage was .950 across five games - and his recent performances suggest he's peaking at the ideal time. Just as Carey Price shut down Pittsburgh in the play-in stage and Thatcher Demko nearly eliminated Vegas in Round 2, the blueprint is there for a sterling netminder to get into the heads of a superior offensive team.
Matisz: Point and Cirelli
Stamkos' availability for the series remains up in the air. That sucks for the Lightning, but the captain's return would be found money for Cooper considering the forward has been absent all postseason.
Stamkos, then, is not much of an X-factor. Tampa has proven it can win without him. Can they beat the Stars without top-six centers Point and Anthony Cirelli, though? Hard to say, which is why the health of Point, the 24-year-old with 25 points in 17 games, and Cirelli - who scored the game-winning goal Thursday to clinch the Eastern Conference title - is so important to the flow and feel of this series. Even if one is 80% healthy, it matters.
Point is ostensibly dealing with a groin injury. Thursday's Sportsnet broadcast showed him using what looked like a massager to ease the pain between shifts as the Lightning finished off the Islanders. He missed two games in that series. He's hurt. It's a matter of how much he's hurting.
Cirelli, meanwhile, missed a portion of Thursday's game with what appeared to be a knee injury. He collided with Islanders forward Anders Lee in the second period, left, but returned for the third period and overtime. Re-entering a heated contest doesn't necessarily mean he's at full health.
Tampa's extremely deep at forward, but if whatever's ailing Point and Cirelli worsens, forcing one or both out of the lineup, the Lightning could be in trouble. Including Stamkos, that's three of their top four forwards.
Talk about a potential opening for the underdog Stars.