The 2019-20 Dallas Stars are a perplexing hockey team, to put it mildly.
They began the regular season by losing eight of nine games under former coach Jim Montgomery. Then they went on a thrilling 14-1-1 run. By the pause in March, Dallas had strung together enough good stretches to secure a top-four spot in the Western Conference - yet the team dragged a six-game losing skid into the hiatus.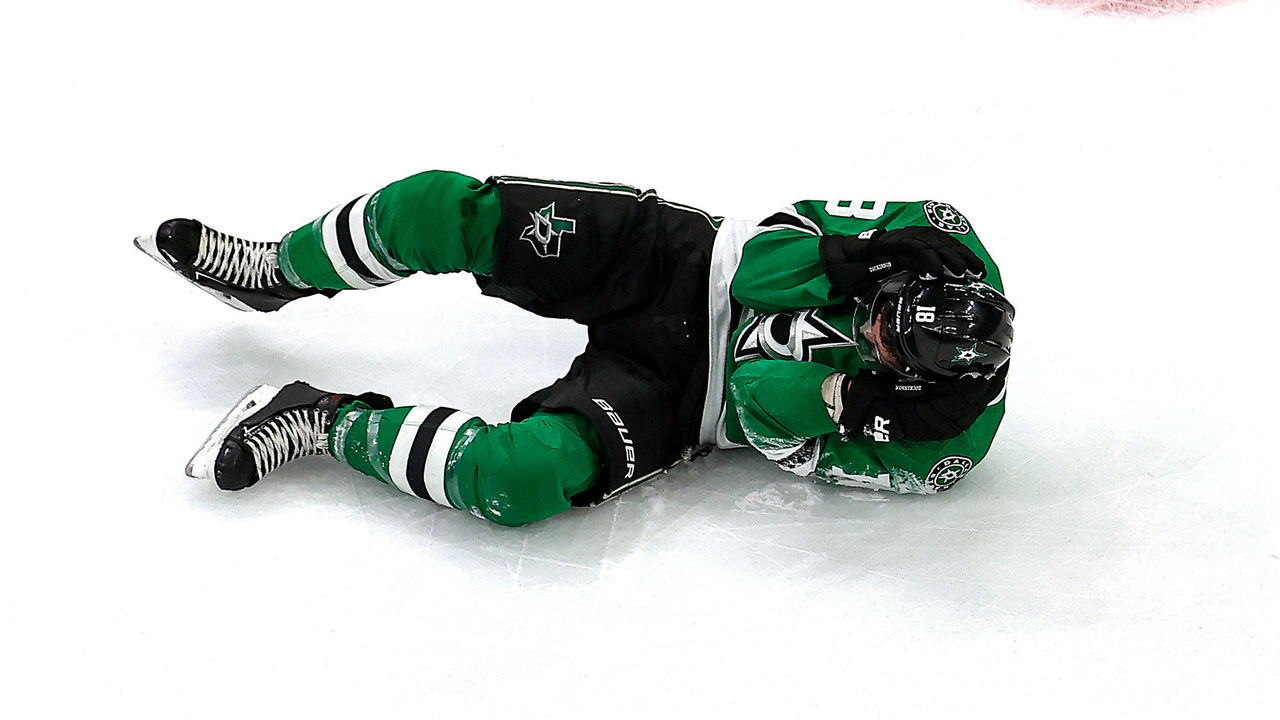 Defensively dominant but starved for goals, the Stars were considered a fringe contender heading into the restart. Six weeks in, they still can't get out of their own way, having coughed up a 3-1 series lead over the Colorado Avalanche in a second-round meeting of Central Division foes.
"We put ourselves in this position and now we have to deal with it," interim head coach Rick Bowness said following Wednesday's 4-1 loss in Game 6.
The franchise hasn't won multiple playoff series since 2008, back when Brenden Morrow was captain, Dave Tippett was coach, and Mike Modano was still around. In the 2019 postseason, the Stars lost in Game 7 of the second round to the eventual Stanley Cup champion St. Louis Blues.
History is not on Dallas' side. But you just never know with this group.
So, how might Friday's Game 7 shake out? Let's break down both outcomes.
The case for a Stars win
Colorado's Nathan MacKinnon has been the restart's best player. Full stop.
There's also no debate over who's enjoying the biggest breakout performance: 21-year-old Stars defenseman Miro Heiskanen has been the team's MVP this postseason with an absurd 19 points in 15 games. He's averaging 25:48 of ice time a night, which is third among second-round players. He's a multidimensional blue-liner who possesses an innate ability to ignite or calm a game at a moment's notice. He's a future Norris Trophy winner, and another dominant two-way performance from the Finn would tilt the scales in Dallas' favor in Game 7.
"I know there's a lot of attention on his points and everything else, but there should be just as much attention on his ability to get us out of trouble, his ability to skate the puck out of the zone, his ability to make the right play at the right time," Bowness said, adding: "When things aren't going well, put Miro on the ice and he'll settle it down."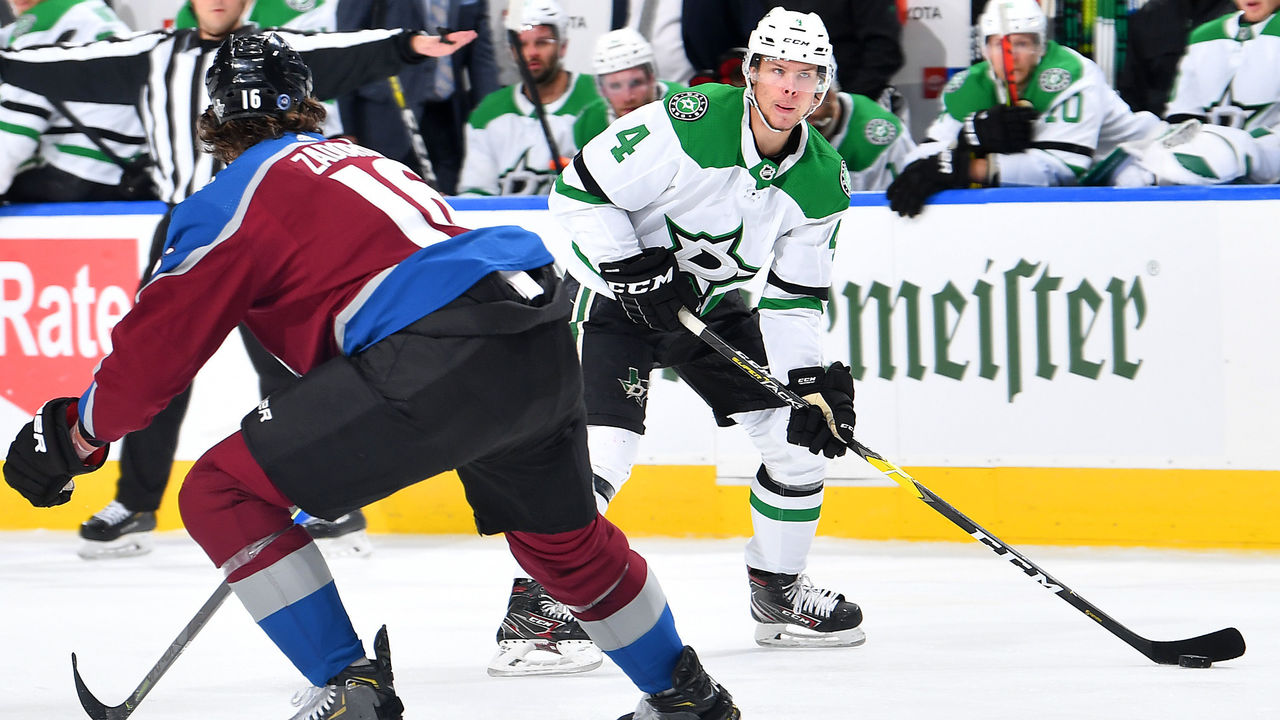 The entire Dallas defense corps will be tested Friday. That's perfectly fine because it's the lifeblood of this team and you can't expect to beat an offensive juggernaut like Colorado without pushback from the blue line. Dallas' counterattack and defensive structure are highly dependent on its defensemen. This is the way the Stars were built, and when they're winning, Heiskanen, John Klingberg, Esa Lindell, Jamie Oleksiak, and Stephen Johns are in the middle of the action in all three zones. (Johns has been ruled unfit to play for all but one postseason game, however.)
Defensively, Oleksiak and Lindell have been especially sharp. "Big Rig: He's been fantastic for us all year. He's raised his game to another level," Bowness said of the 6-foot-7, 255-pound Oleksiak prior to Game 5. "You know what you're going to get every shift from Esa Lindell. Just a solid, reliable defenseman who competes very hard."
The club's top-four defensemen have been contributing on offense, too, accumulating 39 total points to lead all defense groups. That output accounts for 30% of the Stars' postseason offense. In Friday's do-or-die environment, active sticks and smart pinches will be key. "Good defense creates offense, right?" rookie forward Denis Gurianov, who has two goals and five assists in the second round, said earlier this week.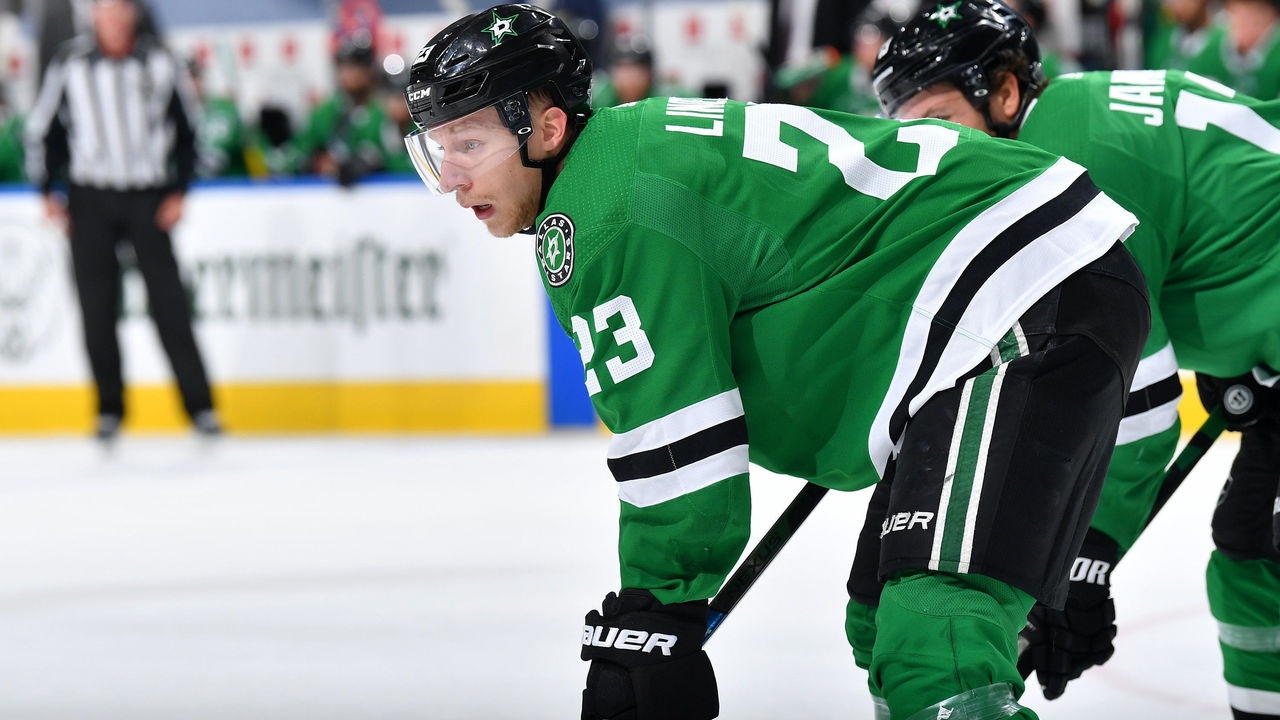 Only three Dallas regulars - third-pairing defensemen Andrej Sekera and Taylor Fedun, and depth forward Andrew Cogliano - have failed to register a point since the restart. Veteran Joe Pavelski and Gurianov lead the charge with eight goals apiece, with first-line wingers Alexander Radulov and captain Jamie Benn, as well as Heiskanen, contributing five each.
Yes, on aggregate, Dallas is being outshot, outchanced, and outscored at even strength by Colorado, but it's encouraging that just about everybody has pitched in. It's led to an odd contrast between the regular-season Stars and postseason Stars. The team scored four or more goals 15 times in 69 regular-season games; in the playoffs, they've scored four or more goals seven times in 15 games.
The Stars' power play is tops among the final eight squads, humming at 25.5%. Against the Avalanche in Round 2, it's buried seven goals on 21 opportunities for a sizzling 33.3%. The penalty kill has been equally effective. The Avs' power play has managed to score three times off 28 opportunities (10.7%). And center Nazem Kadri - who assumes the bumper position on Colorado's No. 1 unit and entered the series with five power-play goals in eight games - has recorded just two five-on-five goals against Dallas.
The final factor working in the Stars' favor is out of their control but nevertheless very important: the Avs' lineup. Captain Gabriel Landeskog and young defenseman Conor Timmins are both questionable for Game 7, while coach Jared Bednar's goaltending options - will third-stringer Michael Hutchinson get the nod or will Pavel Francouz be cleared to play? - are, at best, mediocre.
The Stars have looked capable of both big wins and aimless losses during the restart. Which version of the team will show up for a potential narrative-changing Game 7? "We know what we've got in our dressing room. We believe," forward Tyler Seguin said. "We never thought that it was going to be a sweep or an easy series. We always said it was going to go to Game 6 or 7. So here we are."
The case against a Stars win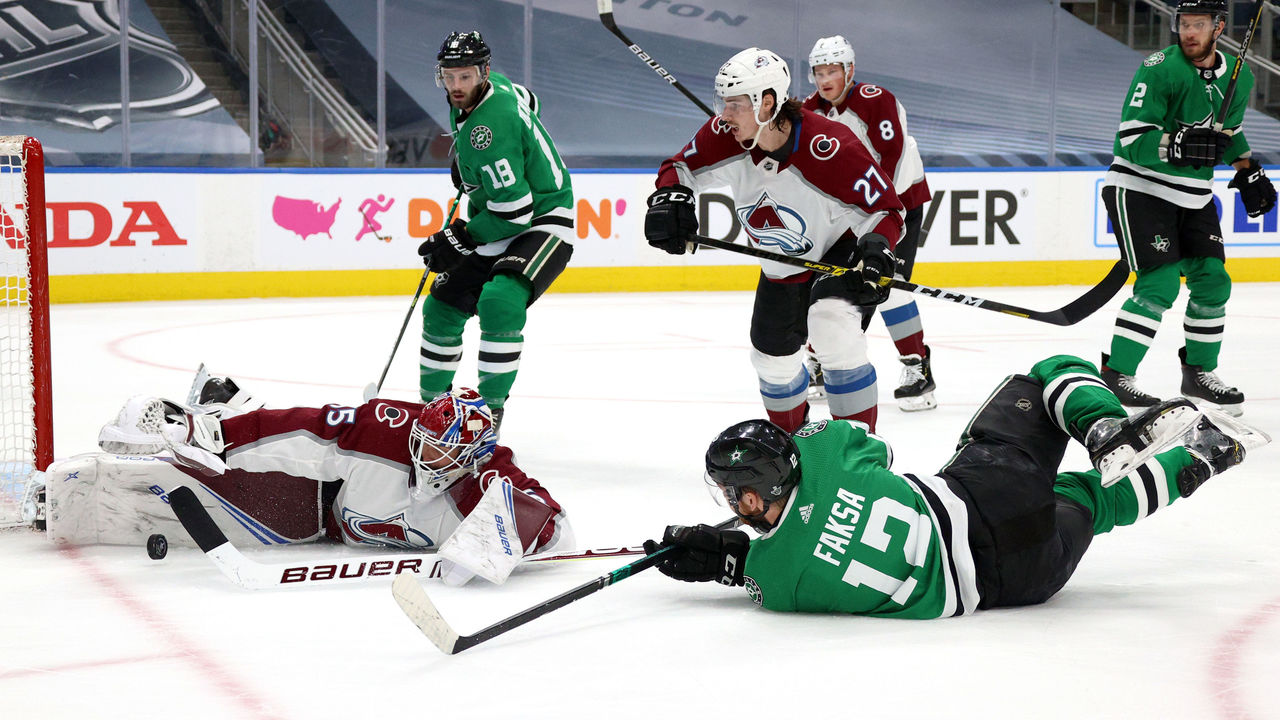 Only two goals separate the teams after six games, with the Avalanche ahead 25-23. But remember that so far the Stars have faced an NHL starter - in this case, Philipp Grubauer - for a grand total of 23 minutes in the series.
For 198 minutes, Francouz, a 30-year-old playoff rookie with 42 games of regular-season experience, has manned the net, while Hutchinson, also 30 and a career backup, has racked up 129 minutes in the crease. These are beatable goalies that Stars forwards should be peppering with pucks and screens. Instead, Dallas has mostly failed to create chaos in Colorado's end, allowing the Avs to insulate their goalies.
"If you get too cute, you're playing right into their hands. We're making it an easier night on the goalie than it should be," Bowness said following Game 6, in which Hutchinson stopped 27 of 28 Dallas shots. Forward Corey Perry, who has six points in 15 games, believes sustained pressure is the missing ingredient: "It's the O-zone time. It's wearing them down and getting those second opportunities that we really need to capitalize on."
The lack of execution is most evident with the Stars' stars - Seguin, Benn, and Radulov. For a trio that makes a combined $25.6 million a year, five even-strength goals in six games versus a backup and a third-stringer don't cut it. The underlying numbers aren't pretty, either: The line owns just 44% of the shot attempts and 44% of the scoring chances, according to Natural Stat Trick. It's hard to fathom them breaking through in Game 7 when both the results and the process haven't been up to par.
"Don't sugarcoat it. It is what it is. Your top players have to carry you at this time of year and they've got to produce," Bowness said Wednesday night.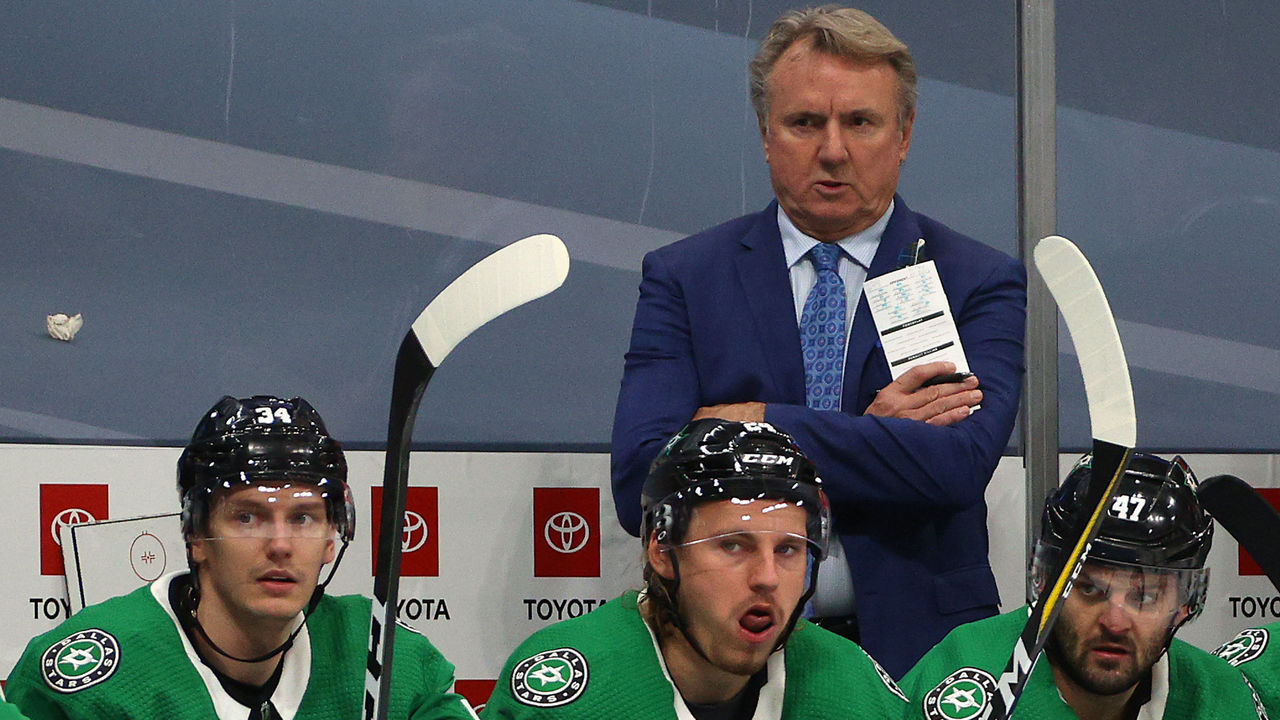 Ben Bishop, a Vezina Trophy finalist in 2018-19, is both a top player and a puck-stopper - someone Bowness could really use beyond what was essentially a trial run in Game 5. But, like Grubauer, he's unavailable for Game 7. Dallas has the better backup in Anton Khudobin, who has been solid in relief, but not lights-out. Among the 12 goalies who have logged at least 500 minutes during the restart, Khudobin is 11th in save percentage.
Compounding the issue is the copious amount of penalties Dallas is taking. While the penalty kill is doing an admirable job, every infraction puts a greater strain on Khudobin and robs the top line of ice time. In Game 6, for instance, the Stars were shorthanded on five occasions. This led to Radulov getting 15:52 of ice time, Seguin 15:09, and Benn 14:31. Also, the more penalties Dallas takes, the more it's playing with fire. Colorado has enviable personnel at its disposal - MacKinnon, Rantanen, Kadri, and Cale Makar, for starters - and the floodgates will open at some point.
Oh, right: MacKinnon, on top of all the Stars' other problems. Every single time the dynamic, explosive center is on the ice, Dallas - and any other team in the NHL - plays on its heels. He's a constant threat, especially when he winds up off the rush or regroups in the neutral zone. MacKinnon has an eye-popping 25 points in 14 games. That's already a higher total than last year's Conn Smythe winner Ryan O'Reilly, who tied Brad Marchand atop the postseason points leaderboard. If MacKinnon adds to his tally in any meaningful way Friday, the Stars are done.
John Matisz is theScore's national hockey writer.