St. Louis Blues general manager Doug Armstrong began creating cap space to re-sign captain Alex Pietrangelo by trading goaltender Jake Allen - and his $4.35-million cap hit - to the Montreal Canadiens on Wednesday.
There's still more work to be done, though.
Even after dealing Allen, the Blues hold just $6.4 million in projected cap space, according to CapFriendly, which doesn't include RFA Vince Dunn's estimated raise. As the top pending UFA defenseman, Pietrangelo could command upward of $8 million annually.
One more player needs to go if Pietrangelo is to return. Armstrong could go 10% over the $81.5-million salary cap with Vladimir Tarasenko projected to begin the season on the injured reserve, but that would just delay the inevitable.
The Blues would surely love to ship off Alexander Steen and the final year of his contract with its $5.75-million cap hit, but he holds a full no-trade clause. Only bottom-feeding teams would likely be interested while trying to reach the cap floor. And at 36 years old, if Steen approves any trade, it would surely need to involve a contender. Buying him out likely isn't worth it, either.
Justin Faulk is probably immovable, too. He's the player Armstrong acquired and extended to create this dilemma, and Faulk is coming off a rough year while owed $45.5 million over the next seven campaigns.
If Pietrangelo is indeed re-signed, one of these four players are prime candidates to be dealt to create the necessary cap space:
Colton Parayko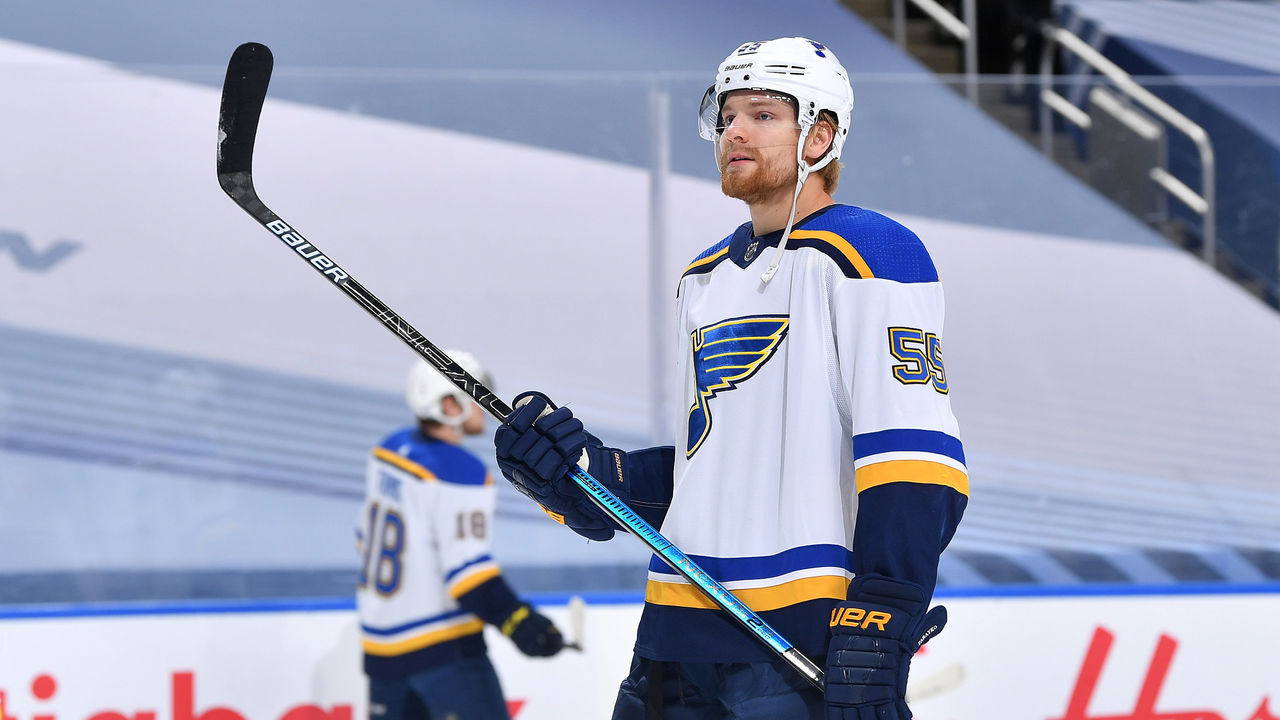 Contract: $5.5M AAV through 2021-22
There would be no shortage of suitors for Parayko, as the 6-foot-6 stalwart is one of the NHL's best shutdown defensemen. He was on pace for career highs offensively in 2019-20, too, racking up 10 goals and 28 points in 64 games before the season suspension. He's also just 27 years old.
With Faulk already in the fold, though, re-signing Pietrangelo would give St. Louis two high-priced right-handed defensemen inked long-term. Re-signing a third in Parayko when his contract expires seems like a luxury the Blues can't afford. Trading him now is sensible, and Armstrong would certainly get a haul in return.
Trade likeliness: ★★★★☆
Tyler Bozak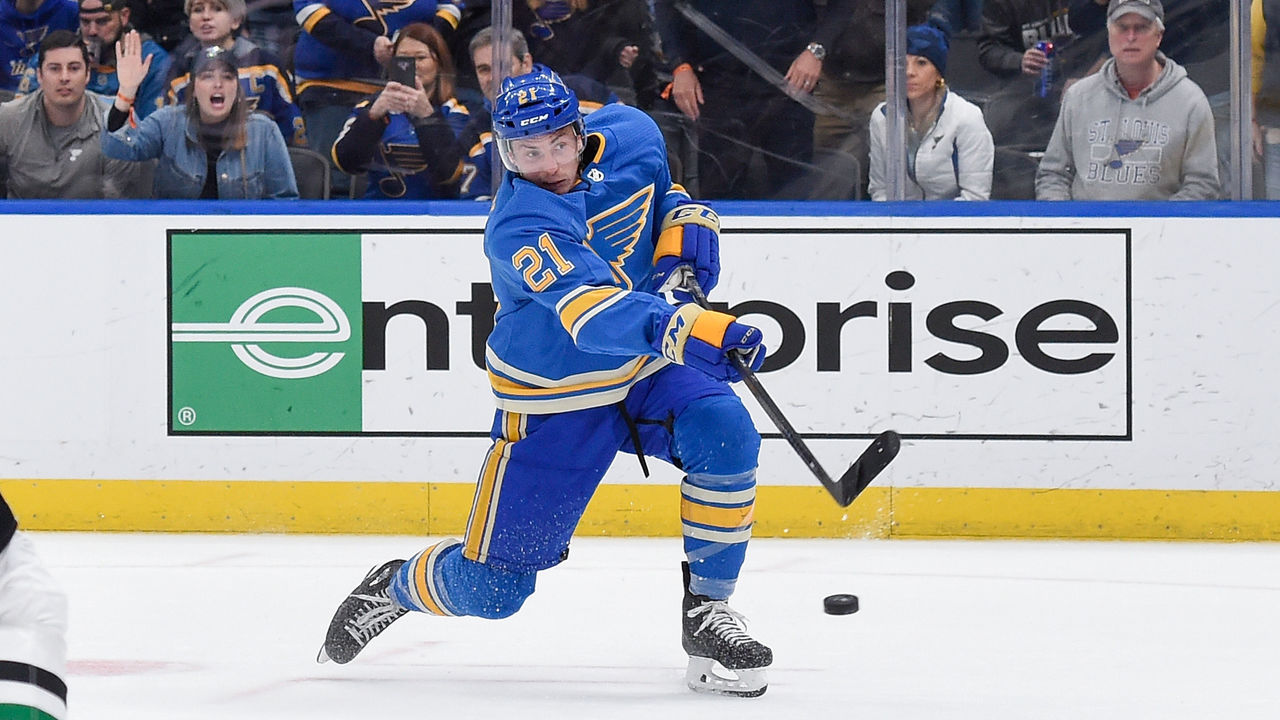 Contract: $5M AAV through 2020-21
Dealing Bozak would be much more difficult than moving Parayko. Of course, he doesn't possess the same value, and the 34-year-old also carries a 10-team no-trade list in his contract. If he's smart, Bozak will put center-needy clubs like the Winnipeg Jets or Florida Panthers on that list.
If Armstrong can find a trade for Bozak, moving him would be a no-brainer since, unlike Parayko, there are easy internal replacement options for the veteran pivot. Robert Thomas has shown he could move to the middle on a full-time basis, and Zach Sanford, Oskar Sundqvist, Sammy Blais, and Ivan Barbashev should all be capable of logging more minutes.
Trade likeliness: ★★★★☆
Jaden Schwartz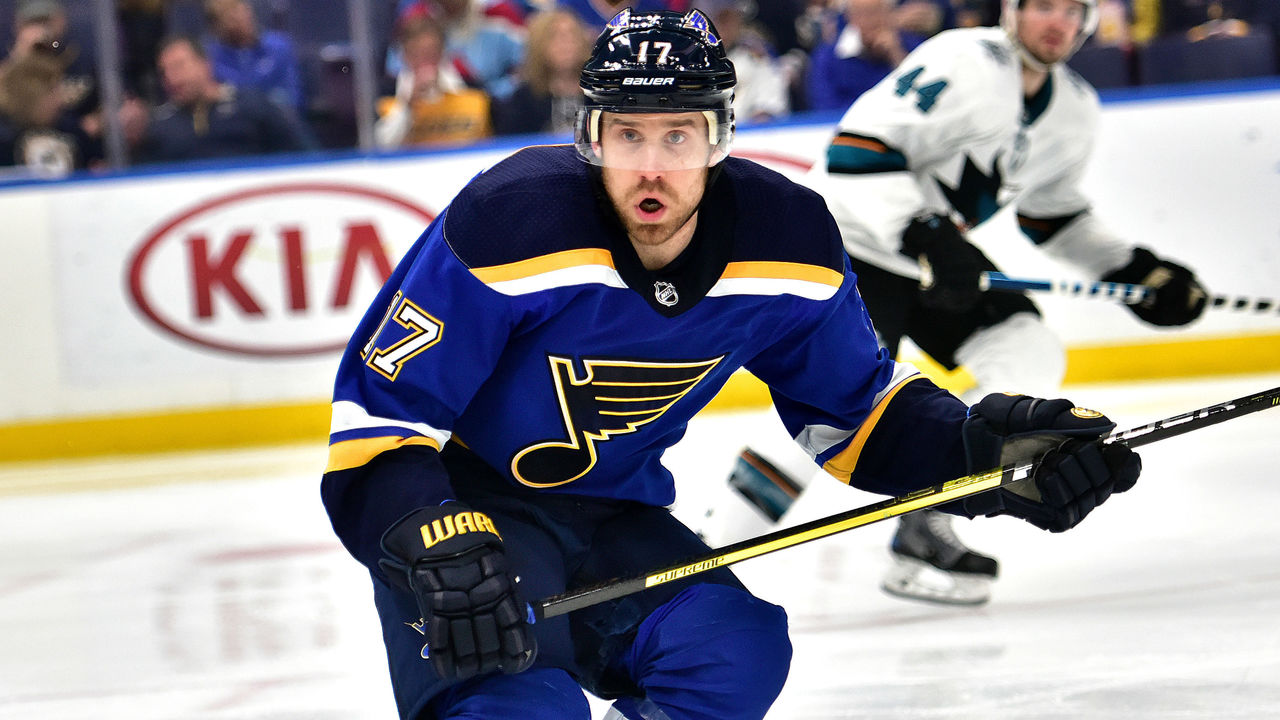 Contract: $5.35M AAV through 2020-21
Schwartz seems more likely to be re-signed than traded, especially with Tarasenko probably out to begin the 2020-21 campaign. But Schwartz will also be up for a new contract during the same offseason as Thomas and due for a significant raise. If Armstrong is adamant about keeping Parayko and can't find a deal for Bozak, Schwartz could be the one to go.
The 28-year-old is coming off a productive bounce-back season when he tallied 22 goals and 57 points in 71 games. He's an important member of the Blues, but Armstrong could also fetch a strong return for the winger. Schwartz likely won't be traded, but it can't be ruled out.
Trade likeliness: ★★☆☆☆
David Perron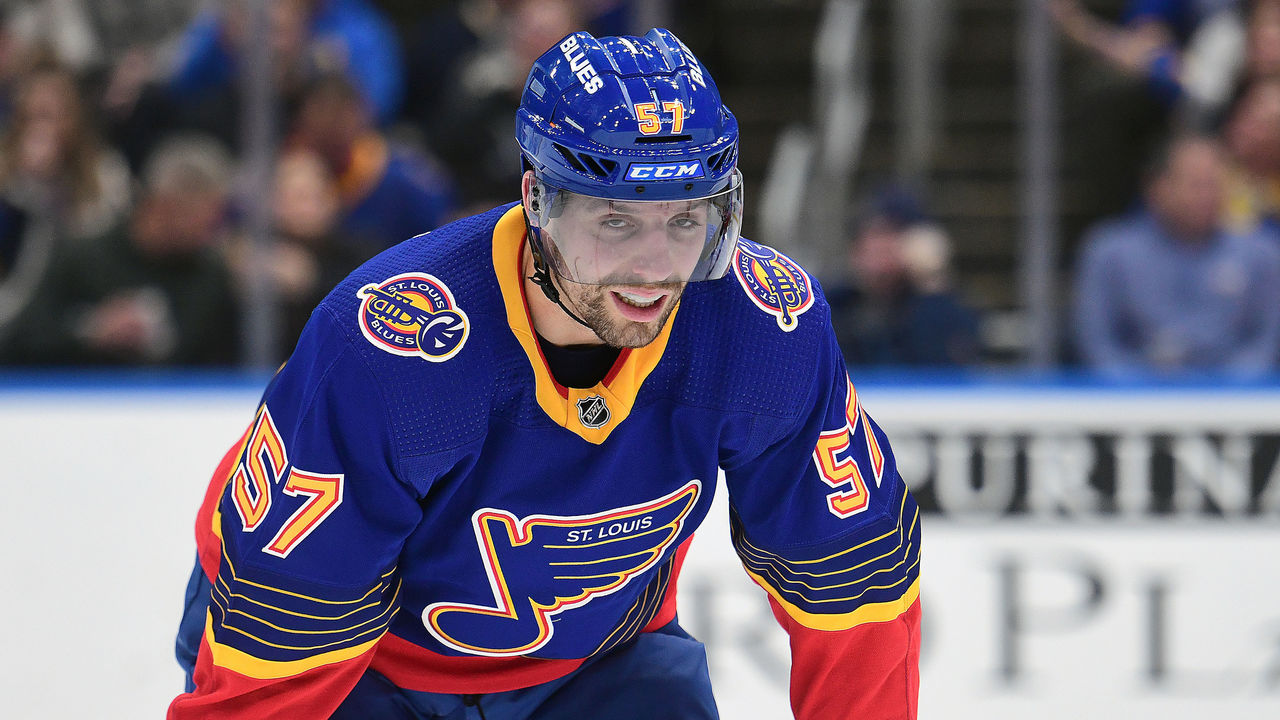 Contract: $4M AAV through 2021-22
Armstrong has traded Perron before (in 2013). Would he do it again?
A move doesn't seem probable based on Perron's modest cap hit and the fact he's signed for two more years. He's also just produced the three best seasons of his career. It could, however, be the best time to sell high on an asset, as Perron's trade value will likely never be higher. Still, a deal probably won't happen with St. Louis in win-now mode.
Trade likeliness: ★☆☆☆☆