The NHL is holding its annual entry draft midweek for the first time since 1994. The opening round, conducted virtually on Tuesday night because of the COVID-19 pandemic, went smoothly - a big win for everybody involved.
Here's what we learned from Day 1 and what to watch Wednesday as the 2020 draft continues with Rounds 2-7 starting at 11 a.m. ET.
Preds go bold
Maybe we should have seen it coming.
Nashville Predators assistant general manager Jeff Kealty was asked last week about the idea of drafting Yaroslav Askarov, and he didn't exactly distance the organization from the tantalizing Russian goalie who was projected to go early on in the draft. In hindsight, Kealty kind of flirted with the notion.
"We would certainly consider it. He's a high-end talent," Kealty said. "Like a lot of these things, some of it is just dictated by who gets taken before you. But there's no question he's a top-end goaltending prospect."
The comment went largely unnoticed outside of Tennessee in part because Nashville - with an endless need for scoring and an abundance of NHL-caliber netminding in Pekka Rinne and Juuse Saros - seemed like an unlikely destination for Askarov. Yet there was Preds captain Roman Josi on Tuesday, alongside GM David Poile, calling out Askarov's name at 11th overall despite a number of qualified forwards and defensemen still on the board. It was refreshing to see an NHL team unapologetically pick the best player available - especially when the player in question plays a position that GMs historically scoff at during the opening round.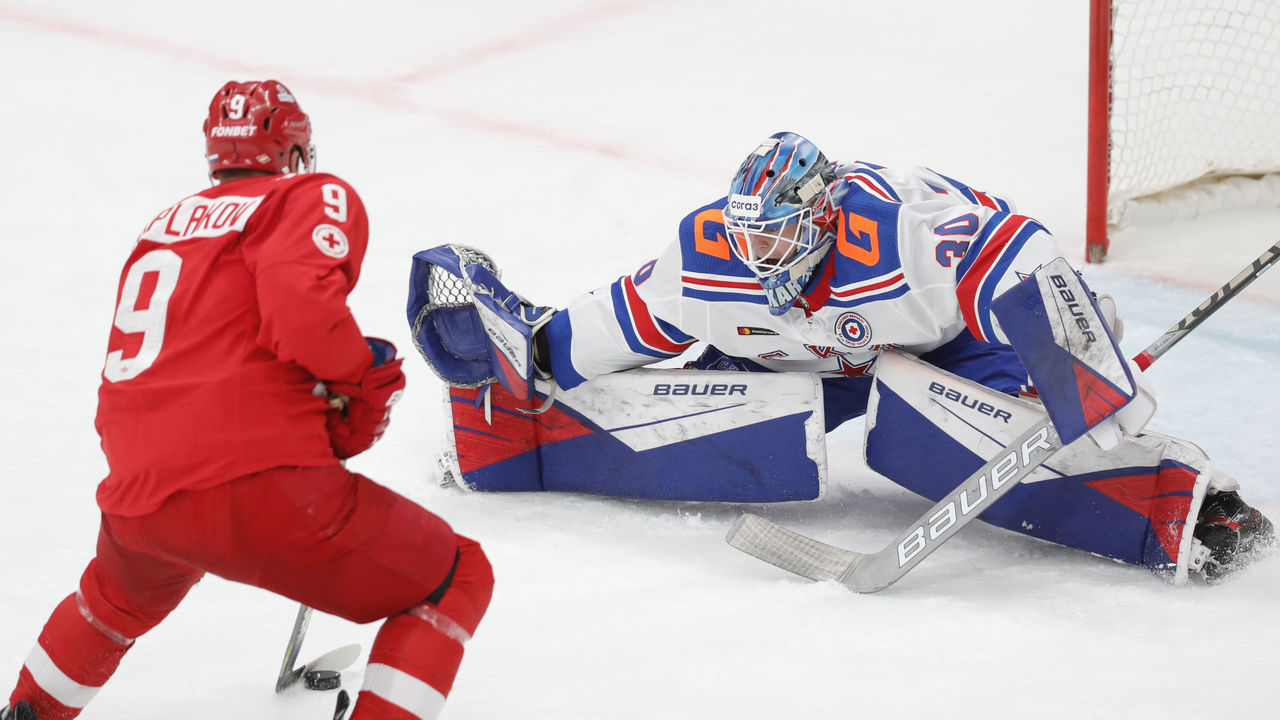 Yes, Nashville left Tuesday's proceedings a huge winner for the simple reason that the club was bold but not too bold. (See: the jaw-dropper that was Yegor Chinakhov to the Columbus Blue Jackets at 21st overall.) In Askarov, the goalie-rich Preds have another franchise puck-stopper coming down the pike in two or three years, goalie controversies and drafting traditions be damned.
For the uninitiated: Askarov, a rare right-catching netminder, is supremely athletic for a guy standing at 6-foot-3. He processes the game at a high level and has already shown that, at just 18 years old, he can dominate in the KHL, the second-best league in the world. The scouting community says Askarov is the top goalie prospect since Carey Price, who went fifth overall to the Montreal Canadiens in 2005 and has strung together a mighty fine career.
The Preds' laudable pick came on the heels of the Buffalo Sabres taking a bit of a gamble on Ottawa 67's right-winger Jack Quinn at eighth overall. It was a head-scratching selection from new Sabres GM Kevyn Adams - whose hockey operations department is a shell of its former self after ownership fired 20-plus people in June - not because Quinn isn't worthy of the No. 8 slot, but because two players with arguably greater potential were still available.
NHL-ready center Marco Rossi, Quinn's OHL teammate, was widely believed to be the better option; he slipped to the Minnesota Wild a pick later. Meanwhile, ultra-smart Saginaw Spirit center Cole Perfetti - whom many prognosticators had pegged as a top-five pick coming into Tuesday - fell all the way to the Winnipeg Jets at 10th. Perfetti could be the steal of the draft.
Askarov may have been the biggest wild card heading into Tuesday night, but not far behind in intrigue was the theater surrounding which high-end defenseman would go off the board first. Jake Sanderson, a well-rounded, smooth-skating American, ultimately went fifth overall to the Senators, one pick ahead of dynamic Canadian Jamie Drysdale, whom the Anaheim Ducks scooped up. The fact that they went back-to-back indicates just how small of a gap there is right now between the two promising blue-liners.
We'll have to wait a few years to find out if Ottawa made the right choice. Either way, GM Pierre Dorion cleaned up in the first round. Patrick Kane clone Tim Stuetzle was a tap-in at third overall, Sanderson could be a top-pairing rearguard down the road, and agitating and skilled center Ridly Greig was an appropriate wrap-up pick at 28th overall. Ottawa could have traded down during Day 1, but it decided to stay the course, a smart call considering how far its rebuild is from completion. Dorion is stockpiling talent and has nine picks on Day 2, including four second-rounders.
Circling back on the defensemen topic for a moment: It was interesting to see only six blue-liners go in the first round, and none between Drysdale at sixth and Kaiden Guhle at 16th. The 2020 class isn't brimming with studs on the back end, but oftentimes NHL teams will reach in the early teens of the first round to fill a positional need. For context, 10 defensemen were chosen in Round 1 in 2019, 14 were picked in 2018, and nine were selected in 2017.
Players to watch on Day 2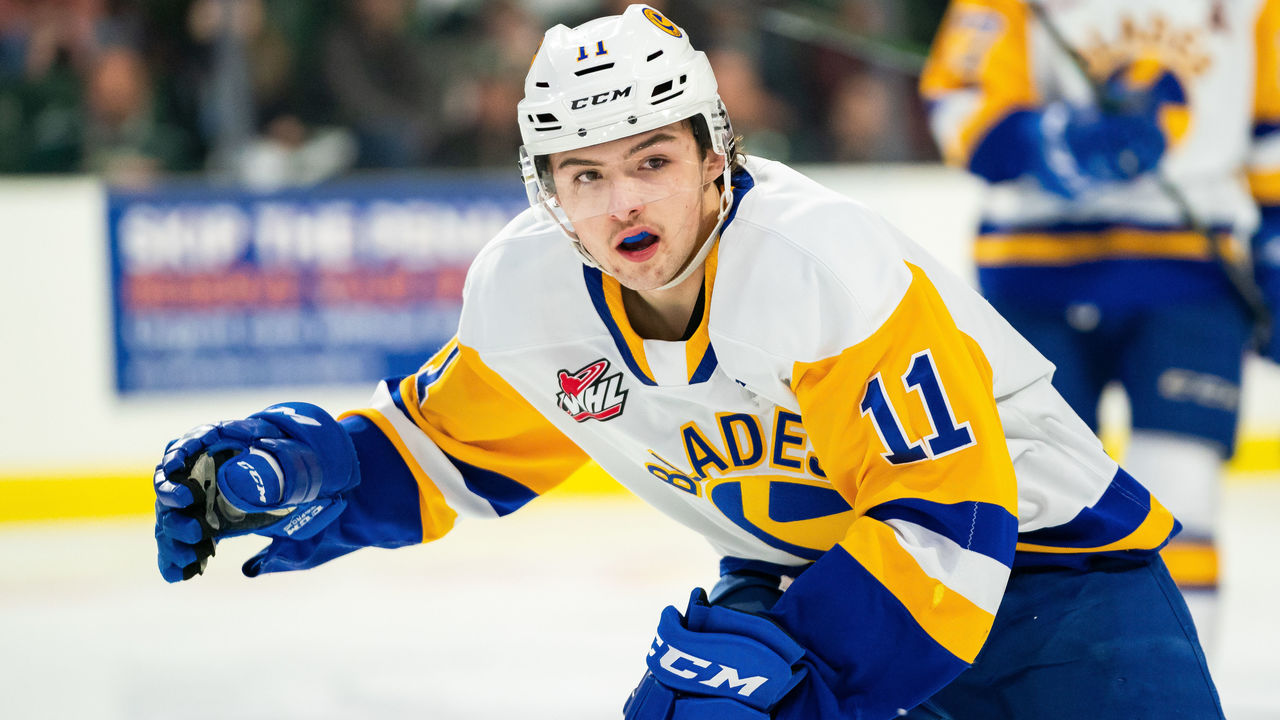 Since the first round featured a number of selections that could be characterized as "reaches" - at least to the public scouting community - there's plenty of fascinating players itching to get picked up early on Day 2.
Tristen Robins, a right-winger who quietly put up 73 points in 62 WHL games for the Saskatoon Blades last season, certainly fits the description, according to one independent scouting service. HockeyProspect.com had Robins ranked 13th overall on its final 2020 draft rankings, though several competitors slotted the Manitoba native in the 50s or 60s on their final lists.
The staff at HockeyProspect.com see Robins as a Brendan Gallagher or Viktor Arvidsson kind of player. He's a feisty forward with plenty of skill and the ability to impact all three zones on the ice. He also possesses that "it" factor.
"Robins is a high-octane, instinctive, line-driving forward who overwhelms his opponents with a combination of determination and skill," reads a glowing scouting report in HockeyProspect.com's "Black Book."
"His build (5-foot-10 and 176 pounds) is a bit thick and at first glance, you wouldn't think of him as someone with a lot of agility or explosiveness. His frame can be deceptive, though, as he's not only an explosive and sound technical skater, but has a tremendous amount of agility on the ice. We were left watching sequences where we thought Robbins had skated himself into a dead play, only to be shocked as he effortlessly side-stepped an incoming opponent. His edges and pivoting ability make him very elusive in tight spaces and it really pronounces his puck protection game."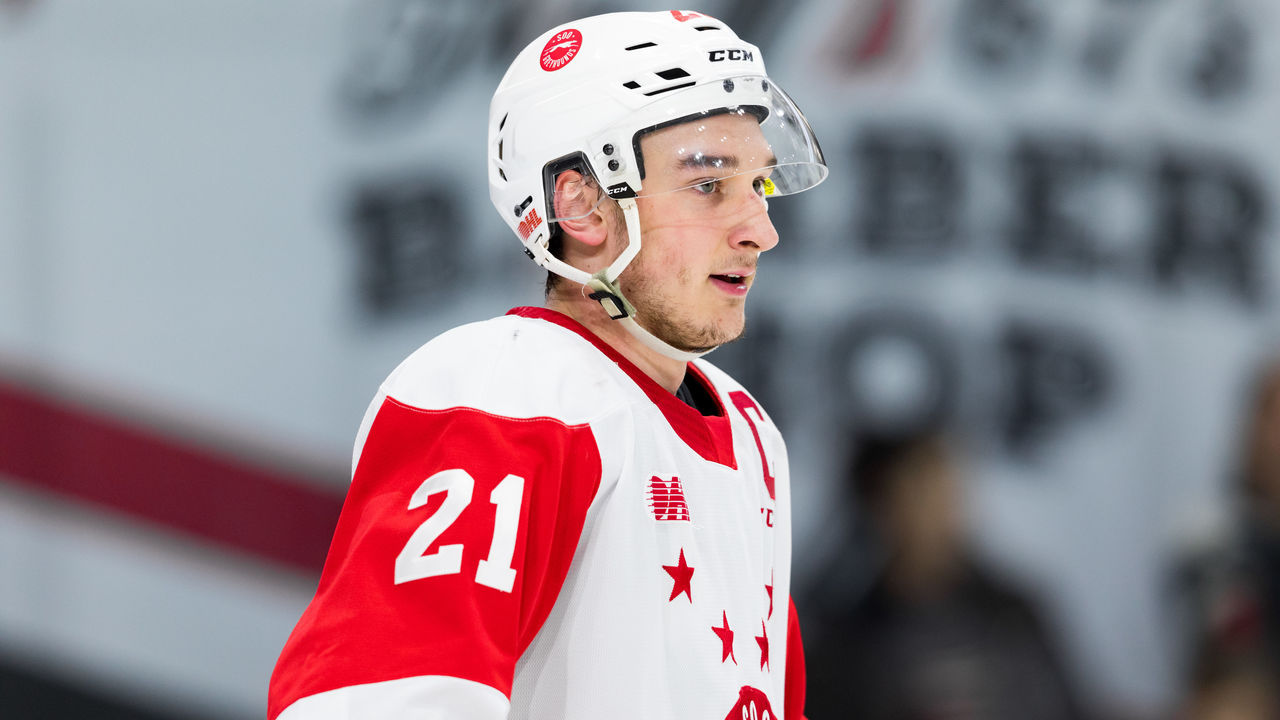 Ryan O'Rourke is a name that seems to have gained steam during the COVID-19 hiatus. He's a versatile defenseman whom NHL scouts and managers have clearly grown to appreciate after sifting through additional video and conducting extra background work. The 6-foot, 178-pounder had been considered a potential first-rounder but failed to get the call Tuesday. There's a belief he could go off the board early in Round 2.
NHL Central Scouting ranked O'Rourke 27th among North American skaters, comparing him to the Winnipeg Jets' Josh Morrissey. He's been a stalwart on the Soo Greyhounds blue line since breaking into the OHL in 2018-19.
"Very intelligent. Ultra-competitive player that can only play one way and that is what drives him," Greyhounds GM Kyle Raftis said of O'Rourke, who racked up 37 points in 54 OHL games last season. "He's great in transition with a first pass and can add layers to offense in his ability to jump into the attack."
Just 17 at the time, O'Rourke was named captain of the Greyhounds for the 2019-20 season. "Leads by example," Raftis said, "always pushing others through his competitiveness, whether in practice or in the gym."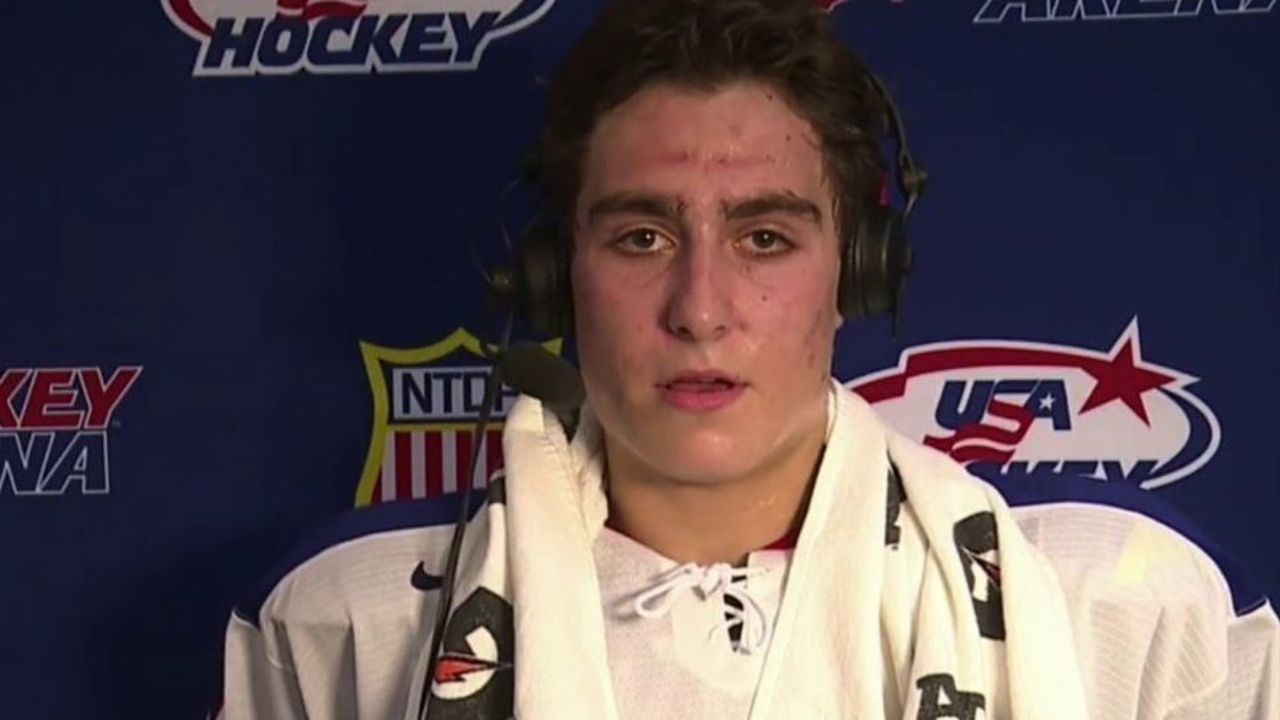 Everybody loves bloodlines at the NHL draft, and Tuesday did not disappoint. We saw Geoff Sanderson's son, Jake, go to the Senators at fifth overall, Robert Reichel's nephew, Lukas, go to the Blackhawks at 17th, and Yanic Perreault's son, Jacob, go to the Ducks at 27th. On Day 2, how about Alex Tuch's brother?
That's right, Luke Tuch, who is six years Alex's junior, is available heading into the second round. Luke, the 40th-ranked North American skater, collected 15 goals and 15 assists in 47 games for the U.S. National Team Development Program last season. Bound for Boston University, the 6-foot-2, 202-pound left-winger is currently waiting for the NCAA season to start.
Luke is described as a complete, 200-foot player with a physical edge. He's a powerful skater who can mix in some playmaking ability and scoring. NHL Central Scouting uses Jamie Benn for a big-league comparable.
For what it's worth, the Vegas Golden Knights - Alex's team for the past three years after the Minnesota Wild drafted him 18th overall in 2014 - own the 68th, 91st, 184th, and 215th picks. Lots of opportunities to tap the younger Tuch and add another layer to the bloodlines plot. Just saying.
John Matisz is theScore's national hockey writer.